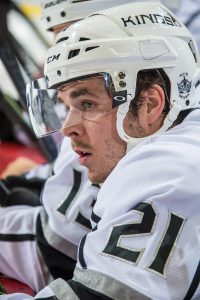 NICK SHORE
This season: 68 games, 3 goals, 7 assists, 10 points, 32 penalty minutes, -10 rating, +6.7% CF%Rel, 12:24 time on ice
The good: The Los Angeles Kings had the top four play-drivers in the National Hockey League, and surprise! Nick Shore led the group. The NHL's leader in Corsi-for, the numbers say that Shore's minutes produce a higher degree of offensive zone time than the minutes of any other player. And an impressive qualifier of his possession rates is that he gravitates towards starting his shifts in the defensive zone to the tune of a -1.5% ZSO%Rel. Among the factors leading to these pristine possession rates is Shore's ability to suppress shots against. His 21.1 SA/60 also led the NHL and is the result of strong checking. Want to finish third in the league in goals against without the benefit of a remarkably deep defensive rotation? Have players like Nick Shore fill out depth roles. Clearly Shore is A Player Who Does Things That Get Unnoticed In The Box Score. "I think one, his ability to move along the ice is pretty good. In today's game, that's really important, especially for a centerman," Dustin Brown said. "But I think it's partly the plays he makes with the puck lend more to getting out of the zone cleaner, and he's always supporting the D. If you talk to some of our defensemen, he supports them really well. Again, him just being two or three feet back or in the right spot or slowing down for a half second just so they can get the puck in the right spot, and that's like what I'm talking about, when he makes really smart plays, subtle plays that the average fan probably won't even see." The Kings place a particular emphasis on forwards who facilitate strong defensive zone exits, and Shore's ability to make himself available, as Brown noted, has allowed the 23-year-old to play an important checking role under Darryl Sutter. He's also reliable on draws; in his two NHL seasons, he's produced 53.8% and 51.8% rates at the faceoff dot.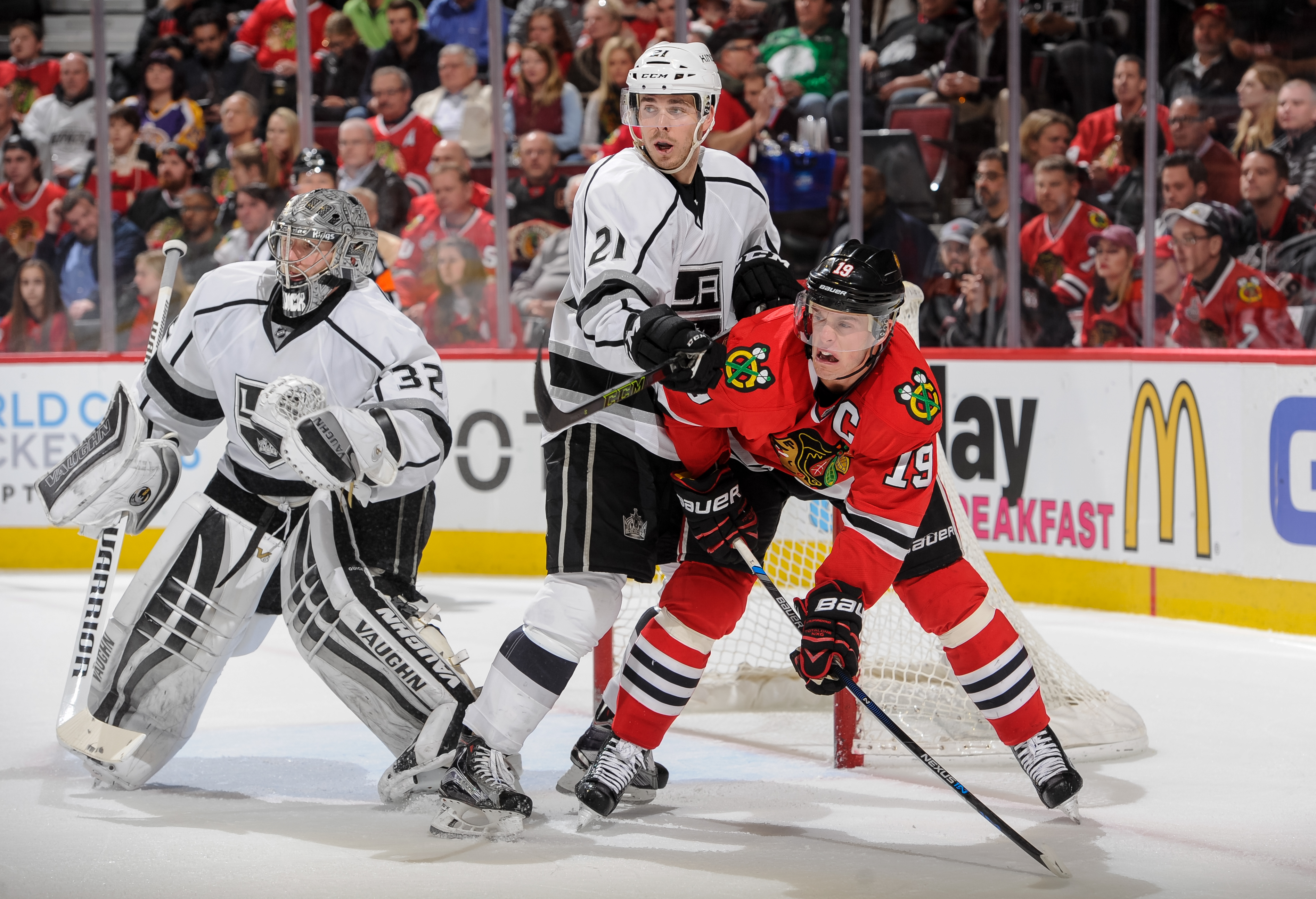 The bad: With three goals in 68 games – and just four goals in 102 career games – Shore has not yet proven that he's capable of holding down any regular role beyond that of a fourth line center, and as good as he has been at driving play, it's bizarre to think that he hasn't yet cashed in on his offensive zone time. Consider this Darryl Sutter note from the preseason when asked whether Shore was capable of playing third line center, given that Los Angeles struggled to wring possession out of depth lineup spots last season. "That number, it's not a name. That box right there has to be a number, meaning production, if you're just basing it on that. It has to be a number. Who in that group is going to be able to saw off – I've said this before – with guys they line up against, and who's going to be able to neutralize that part of the game, in terms of the checking part, who's going to be good on faceoffs, who's going to help you maybe on penalty kill, maybe power play? What is that box? What's that production in the league? What's he got to do? So, who can do that? Last year, that box did not fill that number. It produced at the box-down number." Shore has been very good in the sawing-off part, but with three goals, he wasn't able to regularly or productively fill that box for Sutter, and the team ultimately traded for Vincent Lecavalier. (To be fair, Shore did tie Marian Gaborik for the third-lowest PDO in the league amongst players who appeared in more than 25 games.) In November, Sutter noted that the third line center has "got to give you 13-to-15 quality minutes," and Shore, though he factored into the team's penalty killing, finished a little bit shy of 13 minutes. With 11 goals scored with Nick Shore on the ice in five-on-five play this season, his GF60 was a remarkably low 0.89. That production remained stunted when he skated alongside Trevor Lewis (0.66 GF60) and Dustin Brown (0.69 GF60). Given his tight checking, there just wasn't a ton of activity when he was on the ice. Penalties were also a concern, as his -10 penalty differential in five-on-five play was tied for the fifth-worst rate amongst league forwards.
Going forward: Under contract for another season at only $600K, the youngest 2015-16 roster regular possesses upside, and there's the potential for the club to receive good value for his services. But in the effort to reveal whether there's an offensive layer that hasn't yet taken form – keep in mind he did score at the AHL level and was a valuable secondary scorer at the University of Denver and the USNTDP – he'll have competition from Nic Dowd, who also comes with a $600K price tag, is known for his defensive play, has shown some encouraging playmaking ability and is two years Shore's senior. There will always be a place under Sutter for responsible, tight-checking and detail-oriented forwards, but the degree to which he is able to ramp up his offensive production will correlate with an increase in minutes and the consideration for a wider workload. That he's young and already has the responsible aspects of his game down is a good sign; he's just got to raise that 3.3% career shooting percentage.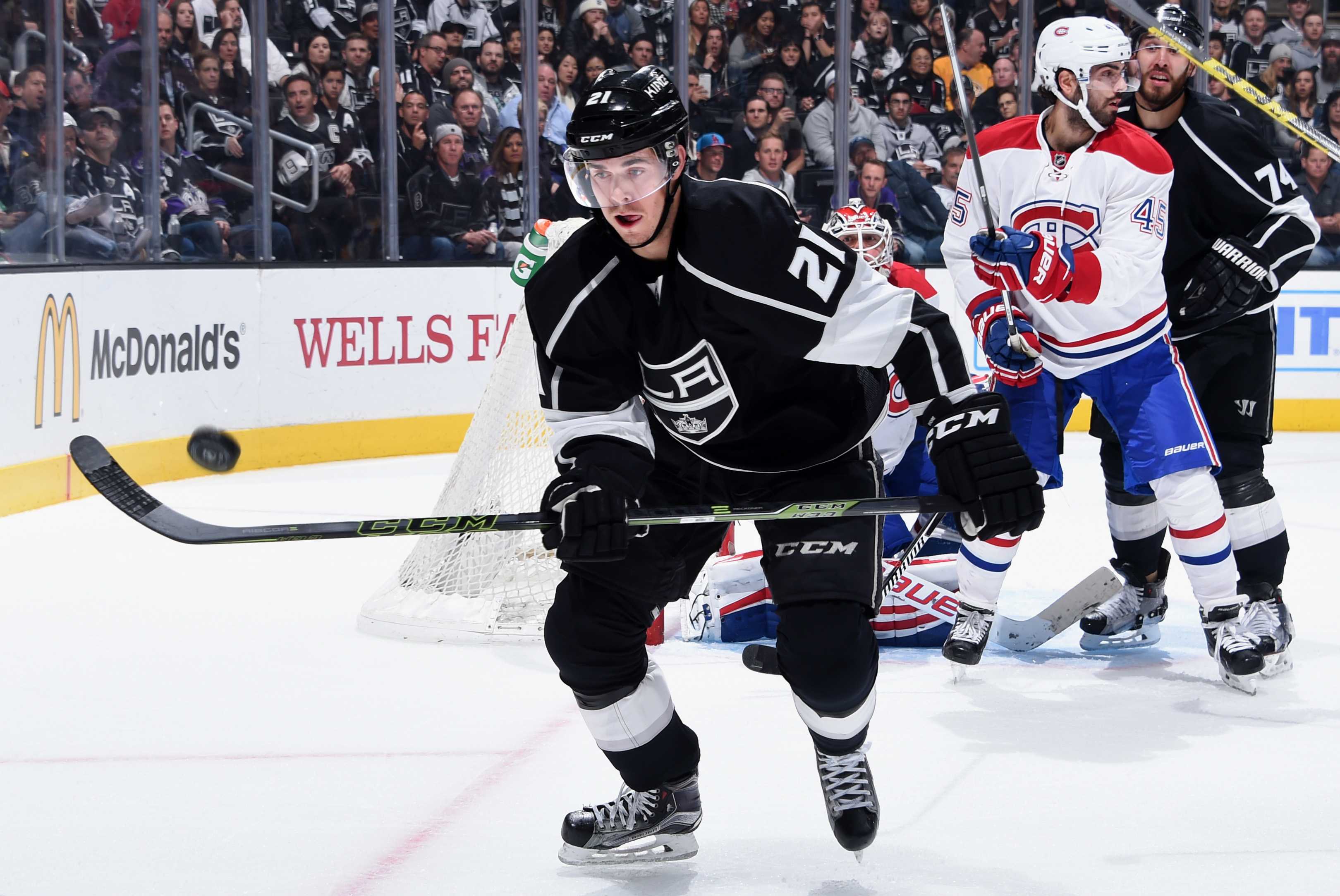 Shore evaluation: 2015
Player evaluations: ANDREOFF | BROWN | CARTER | CLIFFORD | DOUGHTY | ENROTH | KING | KOPITAR | LECAVALIER | LEWIS | LUCIC | MARTINEZ | McNABB | MUZZIN | PEARSON | QUICK | SCHENN | SHORE | TOFFOLI | THE OTHERS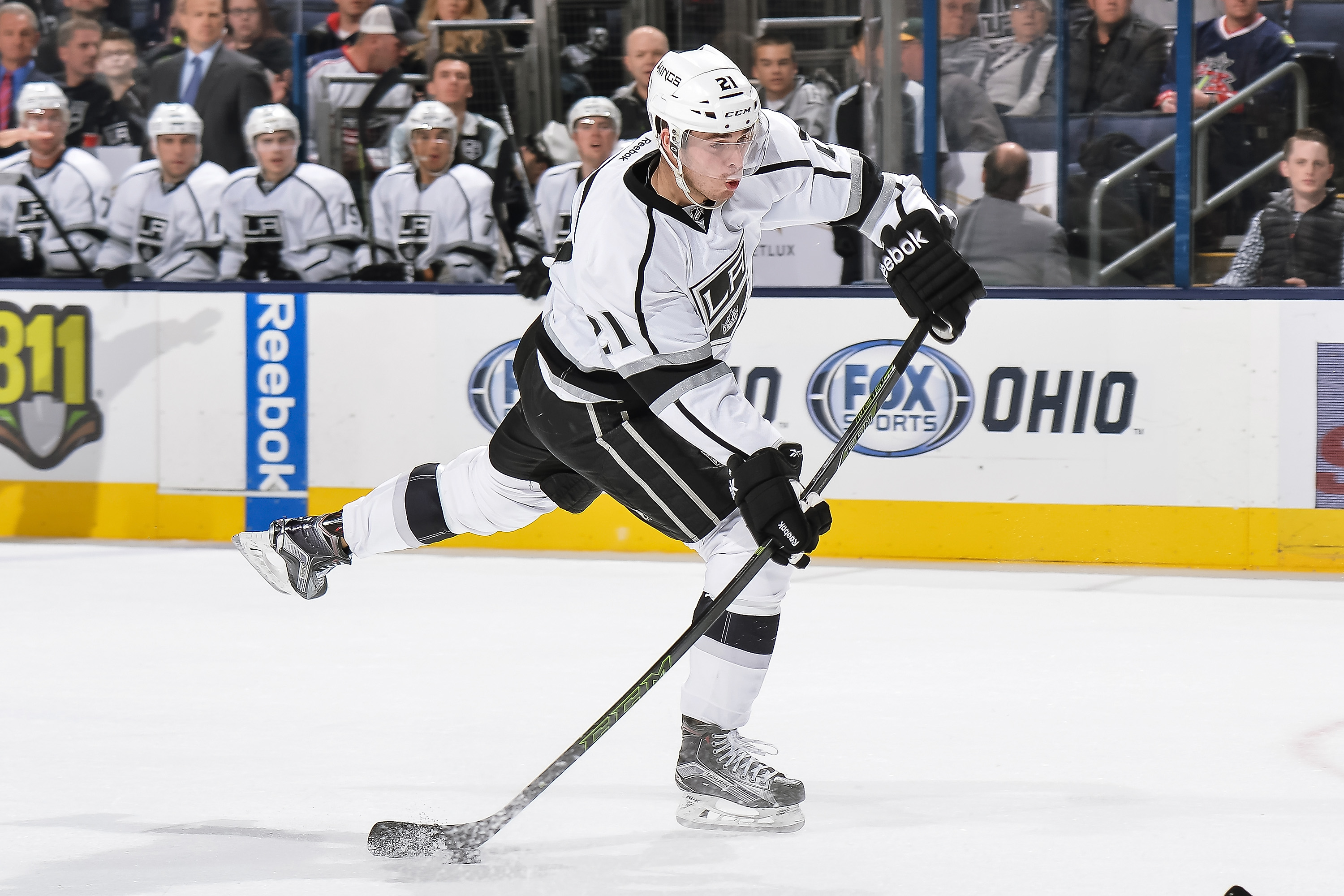 Advanced stats via War-on-Ice, Stats.HockeyAnalysis.com