Tsyplakov, who debuted a week after signing his first NHL contract, scored his first goal in his second game off an Eric Lacroix centering pass on a night Wayne Gretzky also scored, a 3-2 win over Jaromir Jagr and Pittsburgh at the Great Western Forum on November 14, 1995. "It was a pretty gutsy effort on our part," King Coach Larry Robinson said after the game, as quoted by Lisa Dillman, then of the LA Times.
Los Angeles didn't qualify for the playoffs that year. To the contrary, they would go on to trade the greatest player in the history of the sport. But, two years later and in the first flash of successful reinvention after Gretzky's departure, Tsyplakov was part of a 1997-98 group that exceeded all expectations and became the first L.A. team to qualify for the playoffs since the 1993 team's run. They banked on a Rob Blake Norris Trophy, number-one center and leading scorer Jozef Stumpel and 60 points from Glen Murray – as well as the hardened leadership from the likes of Mattias Norstrom, Ian Laperriere and Sean O'Donnell.
And then there was Tsyplakov, whose 18 goals, 34 assists and 52 points were career-highs across the board during a six-year, 331-game career NHL career sandwiched between experience in the Soviet Championship League, the Colonial Hockey League, the International Hockey League, and after departing North America, the Russian Super League and Belarusian Extraleague. He appeared in two Olympics and finished fourth with Belarus in the 2002 Salt Lake City Games after defeating Sweden in the quarter-final, though perhaps his biggest international goal was the only one scored in St. Petersburg on May 7, 2000, when Belarus upset host Russia, 1-0.
Appreciated by his teammates for his smile and his positive attitude, Tsyplakov passed away on December 14 at the age of 50. "Just really considerate," Ontario Reign Assistant Coach Jaroslav Modry said of his teammate from 1995-97 and in 1998-99.
"He was a great teammate – always happy, nothing really bothered him. He was always having fun on the ice and always talking to us. Just a good, good human being. I don't know all the details, but it just kind of catches you off guard, and it's so sad."
Tsyplakov left a legacy with those affiliated with the team from that era. Universally, he was recalled as polite and friendly, someone who gradually became more fluent in English but was always eager and willing to speak it. He loved North America, he loved playing hockey, and all accounts – whether relayed from a former Colonial League teammate through Sportsnet's Elliotte Friedman, or heard first-hand in the Kings offices – depict him as good-natured and funny.
That didn't mean he wasn't concerned with how his English came across, as Jeff Moeller, Senior Director, Business Communications and Heritage, shared.
"He had kind of his catch phrase that we would always politely kid with. Instead of 'thank you,' he would say 'saink you.' Every time you'd see him, he was also so appreciative. He'd always say, 'saink you.'"
Moeller wanted to reach out to the Tsyplakov family and offer condolences on behalf of the team, but that wasn't easy in the face of scant information about his passing. "Obviously, someone in Belarus, it's hard to track down information," he said.
He was aided by Rob Koch, Senior Director, Team Operations and Hockey Communications, a colleague who'd previously worked for USA Hockey and had contacts within the Belarusian Ice Hockey Federation. Upon receiving his family's contact, Bobby Halfacre of the team's equipment staff personalized a Tsyplakov jersey from one of the remaining authentic jerseys from that era. He estimates there were "maybe a dozen [home chevron-style jerseys] buried on the shelf at the most." Sadly, jerseys from previous eras that remain tucked away are made for these types of moments.
He was more than happy to join Moeller's effort to reach out on behalf of the family. "Guys are smart enough to realize how blessed they are. He's one of those guys," said Halfacre, who joined the organization in 1993-94 and recalled Tsyplakov's pride for his home country and eagerness to talk about his home with teammates and staff.
Along with the jersey, the team sent Tsyplakov's family a personalized letter from President Luc Robitaille and General Manager Rob Blake offering the organization's condolences and describing him as a great teammate during his time in Los Angeles.
"Just one of those guys that worked hard to get here, and he didn't take a second for granted," Halfacre said. "He played in every league in the world to get here. It adjusts your attitude. It takes a unique person to keep taking steps and having people telling you, 'you're not good enough, you're not good enough.' 'Well, I'll prove it.'"
Photos: Belarus bids farewell to Vladimir Tsyplakov
Sad to hear my friend Vladi Tsyplakov passed away (far right). Such a class act, and great supporter to our Dynamo Minsk crew. This was 2009, training camp in Switzerland. pic.twitter.com/eyR0YLw21R

— Shawn Simpson (@TSNSimmer) December 15, 2019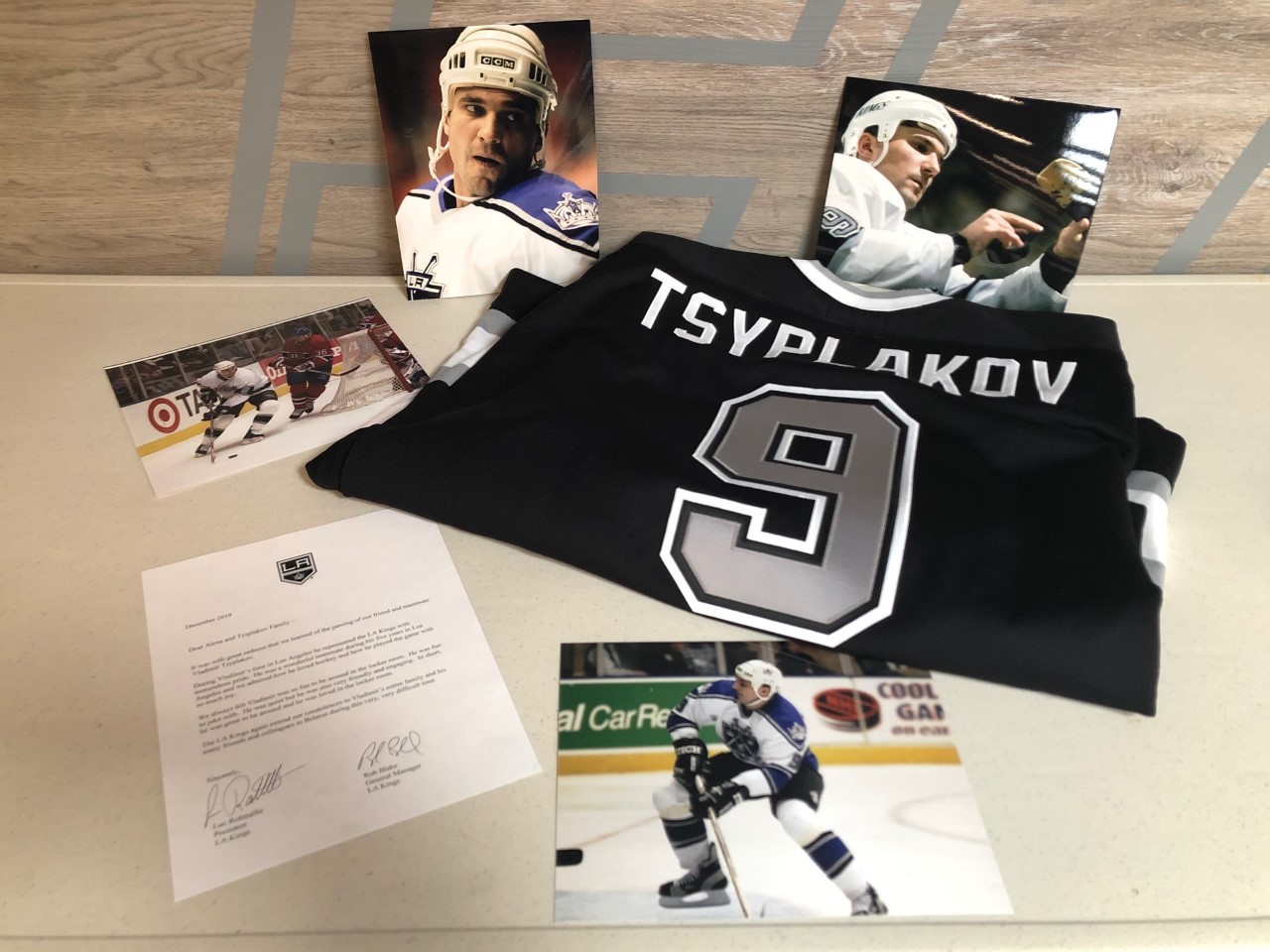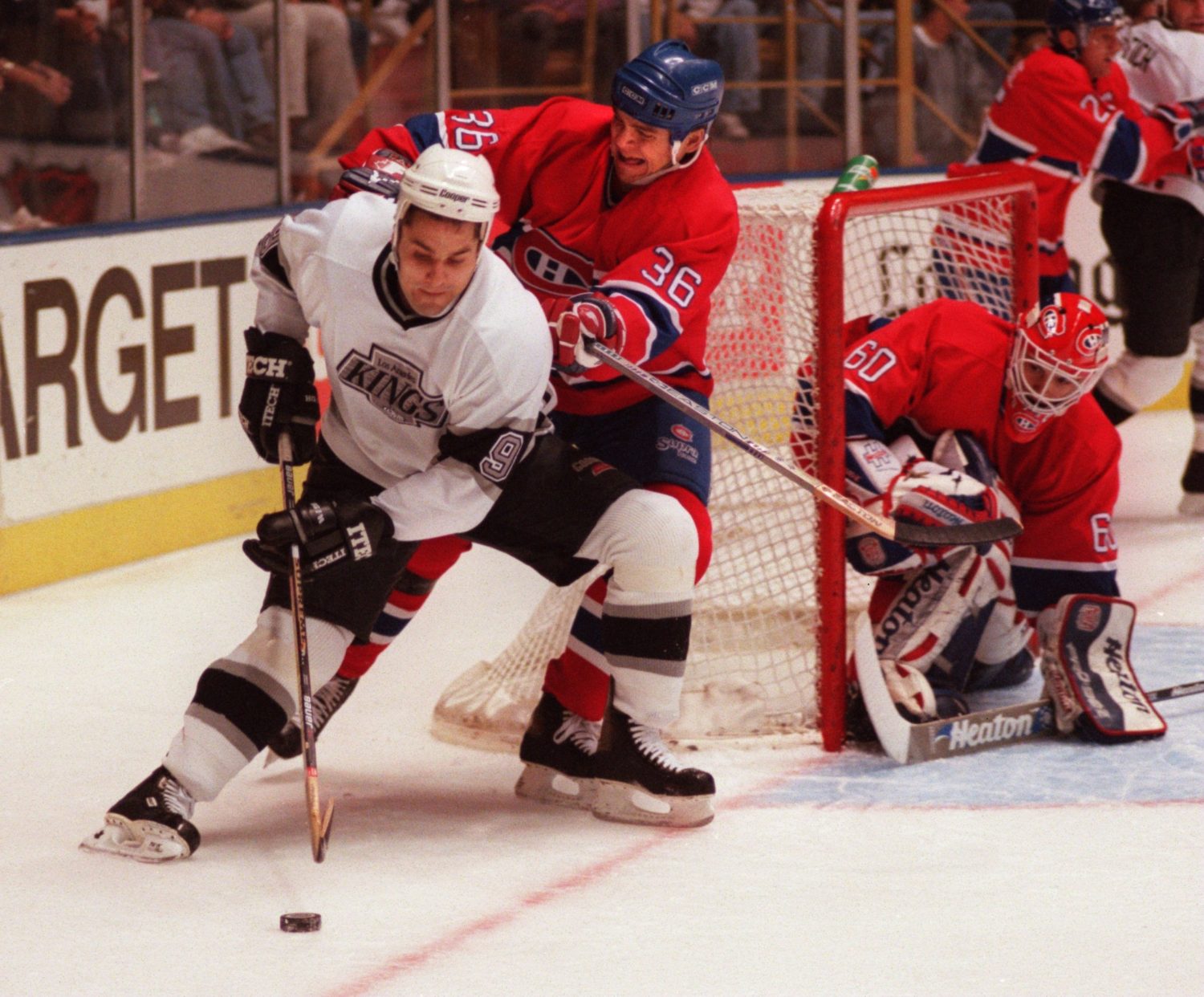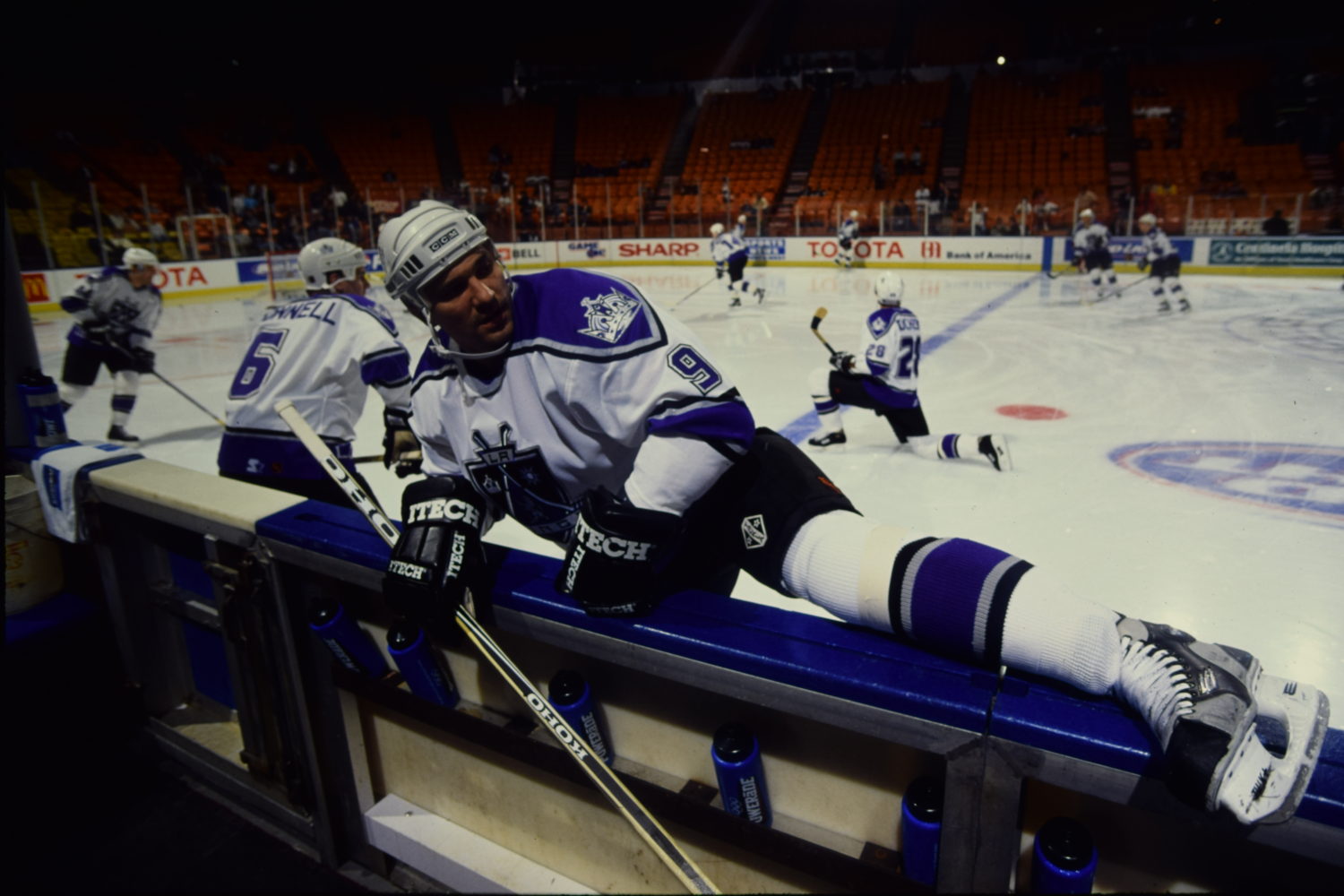 There's an underdog quality to both the late 1990's LA Kings, who had to battle and scratch and claw for recognition, and one of that era's unlikely key protagonists, 1995 third round draft pick Vladimir Tsyplakov.