MAY 6. There have been several important playoff games on this day. Two resulted in wins over St. Louis, despite Chris Stewart's efforts to shush the crowd on May 6, 2012:
One year later, Staples Center erupted as the Kings completed a comeback from an early two-goal deficit to win the second of four consecutive games that sunk the Blues during a war of attrition that was exhausting to even watch:
Only five L.A. seasons have even reached May, but this arbitrary date has provided good fortune for a team that's 42-29 in games played from May 1 onward. This was also the day Glen Murray slapped a knuckleball past Patrick Roy in double overtime, forcing a Game 7 in Denver (spoiler: that they did not win):
MAKING A MOVERARE Junior and international seasons are wrapping up, and over the weekend Jacob Moverare won an SHL championship with Frölunda, capping off a loan to the Gothenburg club that also included a Champions League title. A fourth round pick from 2016, you may recall Moverare as a player whose footspeed was not at the same level as his hockey IQ and poise, and the results of the 2018-19 season came back positive for both him and a team that lost first overall pick Rasmus Dahlin to the NHL but won a pair of trophies.
It is not yet firm where Moverare, who has two years remaining on his entry-level contract, will play next season – that will ultimately be determined by Rob Blake. Frölunda would like him to return, and the SHL is a good league, but there's also the prospect of the LA Kings development staff having a more active and present hand in his development, so there are benefits both ways. Coming along as the season progressed, Moverare followed a four-goal, seven-point season with three goals, six points and a plus-seven rating in 16 playoff games en route to the team's second title in four years.
Speaking with a Kings scout, Moverare improved his conditioning early in the season, and by shedding weight, his mobility improved somewhat. His skating isn't a plus, and he doesn't have good footspeed, but I'm told he's able to compensate for it with his hockey sense, ability to read plays and the lack of bail-out as a competitive defender who stands 6-foot-3. But as his conditioning improved, he acclimated himself to the larger rink and to Frolunda's aggressive forechecking, he came along in his first professional season and showed good steadiness in the playoffs, where his defensive-minded skill set drew notice from Frolunda fans and commentators.
There is no surprise or tremendous intrigue in his skill set beyond his feel and understanding of the game; this is a player with a clear stay-at-home bent who "cleans up after others and finds ways to move the puck" and used his stick to get touches and defend well.
"Can't say he is the sexiest player out there but players like to play with him because he moves the puck and he moves it effectively," the scout said.
Similar to the jump to North American pro game, it's always a challenge for 20-year-olds to make the jump from major junior hockey to the SHL, and accounts are that once Moverare gained the pro repetitions on the larger ice sheet and improved his conditioning, his game became steadier.
"The biggest things that stood out in his play this season were his ability to find a way to play a pro game in a bigger rink, trust to stand up both on the offensive zone and defensive zone blue defending the rush, [play with] tighter gaps and the loss of body fat and being in better condition. Now he knows what it takes to play pro and even more what it will take to play pro at the next level."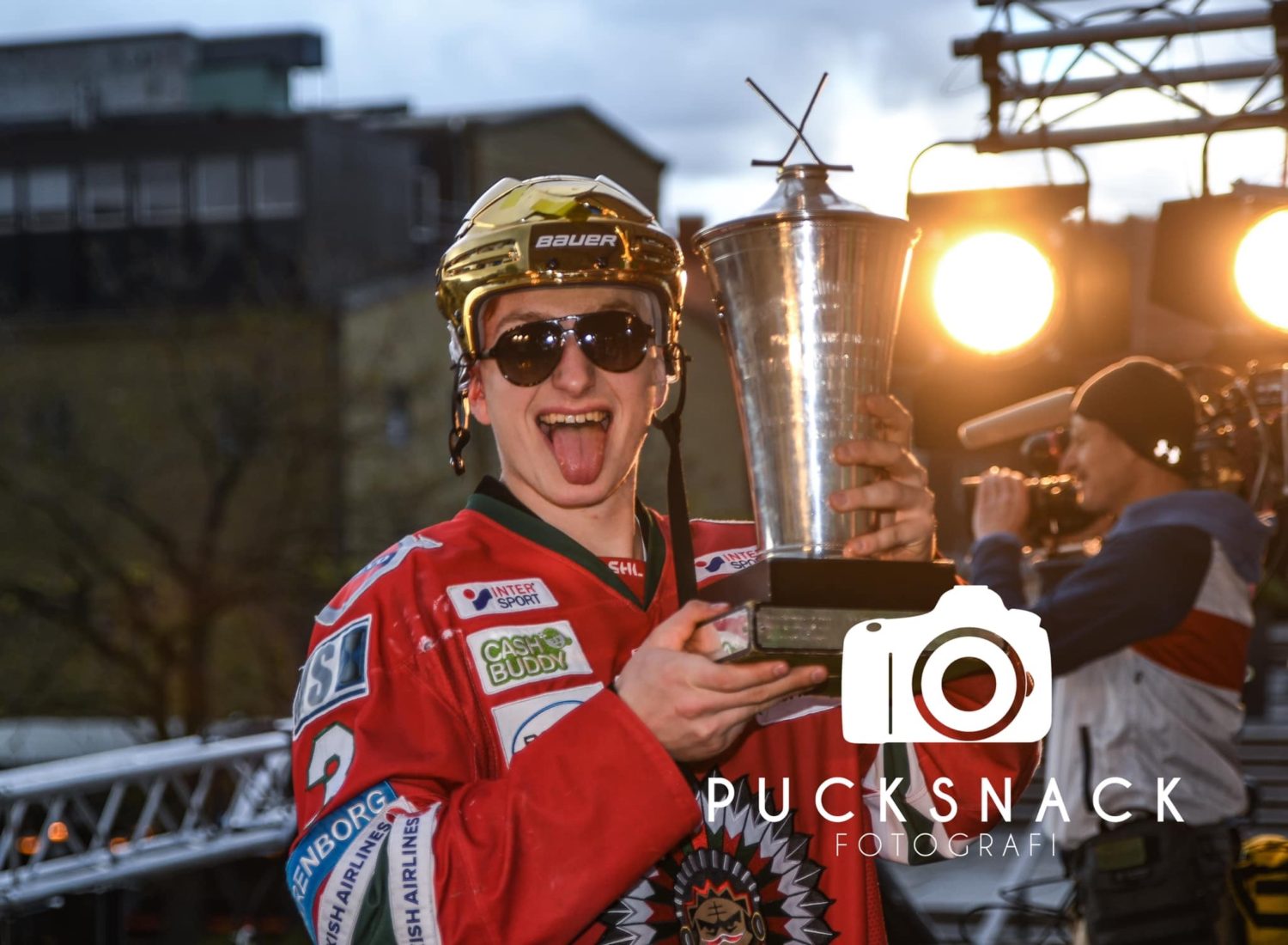 Meanwhile, heartbreak for Rasmus Kupari. In their bid to defend their 2018 Liiga championship, Kärpät Oulu fell in overtime at home in Game 7 to HPK:
It was some tough sleddin' for Kupari, who followed up his 12-goal, 33-point, 43-game 18-year-old season with one goal in 16 playoff games. (It was an awfully pretty goal.) Next up in Oulu: the 24th annual Air Guitar World Championships this August. Meanwhile, in associated internet wormholeing, I learned Pavel Rosa played for Karpat as recently as 2010-11, and in the high-caliber Liiga as recently as 2013-14.
Sean Durzi, Markus Phillips and Guelph trail Ottawa two games to nothing in the OHL final, and if we've learned anything from this playoff run, the Storm have 'em right where they want 'em. Meanwhile, a report has Bulat Shafigullin re-upping with KHL-Nizhnekamsk for two more seasons. An email seeking confirmation wasn't immediately returned, but he wasn't expected to make the leap to North America this off-season. A third round pick last June, Shafigullin, who didn't turn 19 until December 29, had 32 points in 24 games with the club's top junior affiliate in the MHL. In 31 games with the KHL club, Shafigullin turned in two assists as a teammate of Damir Sharipzianov, who signed an ELC with Los Angeles and was loaned to Nizhnekamsk two years ago. The Kings, who own his rights indefinitely, will be able to gauge Shafigullin's progress in the KHL over the next two seasons.
Scenes from the HPK celebration in Hämeenlinna are below, via Liiga reporter Samuel Savolainen. I hate to be the one to bring this up, but the, uh, trophy appears to be broken? When Finns go hard, they go hard, and this wouldn't be the first time something like that has happened.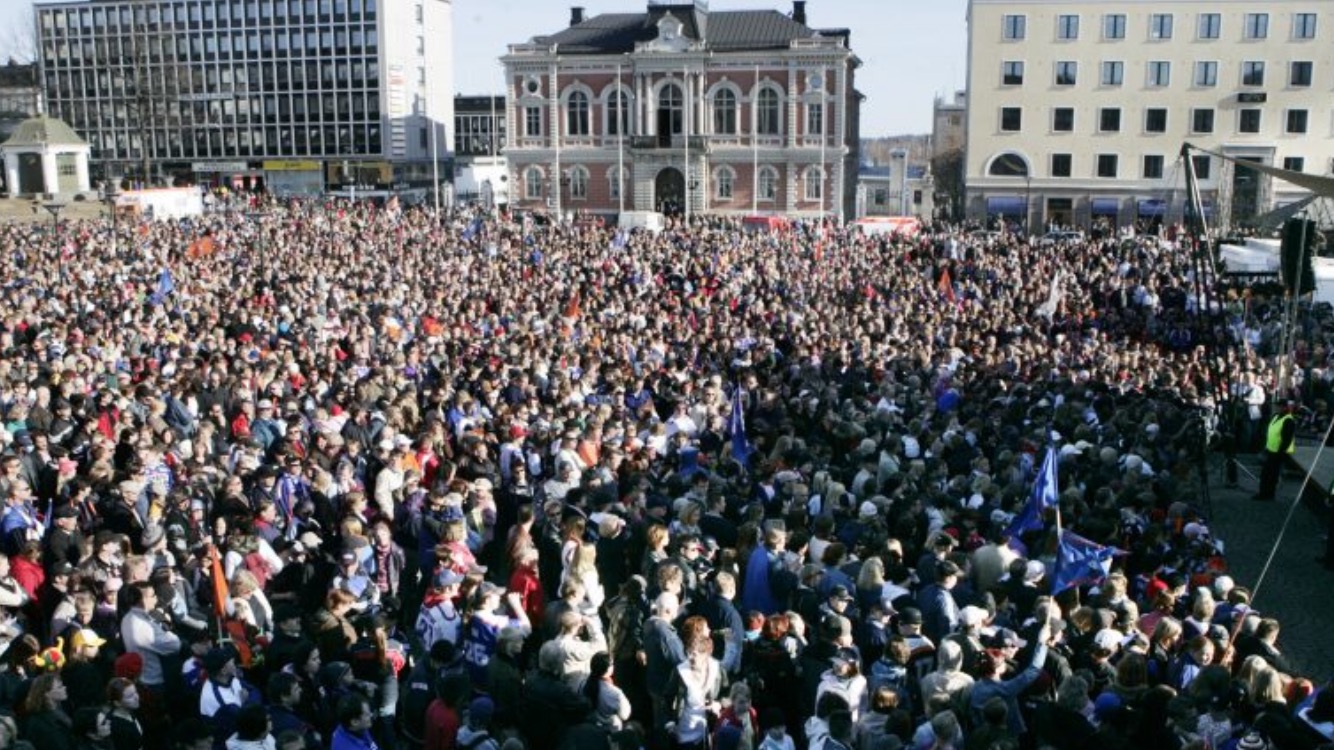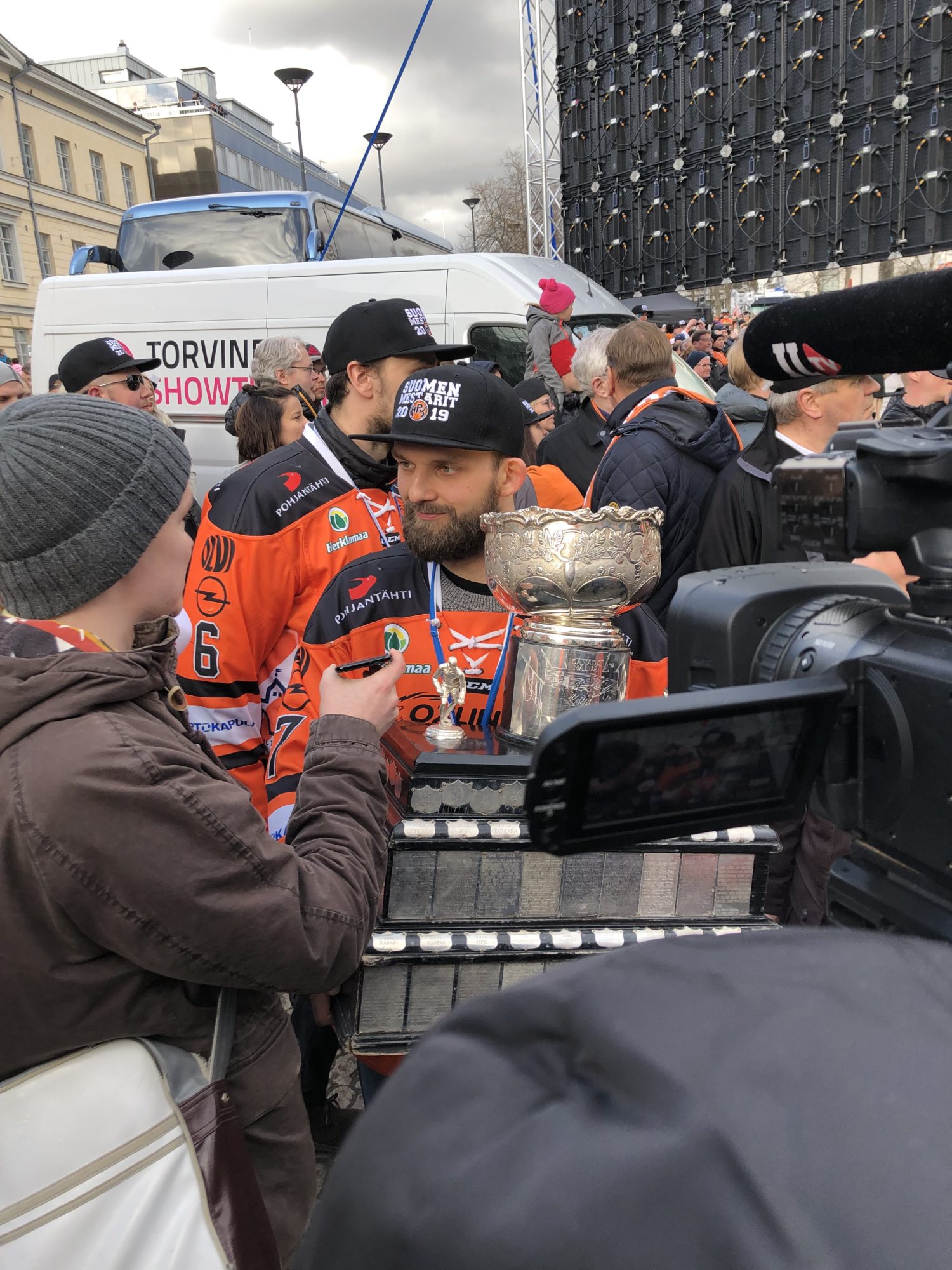 And, scenes from Staples 18 years ago (via Andrew D. Bernstein/LA Kings Legacy Collection):