Good morning, Columbus, good morning, Insiders, and good morning, first stop of a six-city trip. Pitter patter.
First things first, Insiders. An apology. I did not adequately capture our landing at John Glenn Columbus International Airport, which I see has been re-branded from the redundant-sounding Port Columbus International Airport. (This is an appropriate and obviously deserving name, and LAKI would have also approved Jack Nicklaus International Airport in honor of another local figure.) But perhaps we were all a little too excited to be touching down after a four-hour flight because a quick reflex accidentally tapped the RECORD button twice, not once, leading to an abbreviated landing video after the error was realized:
Wow.
Here's something much better than a Taxiing in Columbus video. It's a clip from last night's show by The War on Drugs, a really good indie/psychedelic/rock band that played at a venue just north of Nationwide Arena, a 10-minute walk from our hotel:
If you have satellite radio, turn to SiriusXMU 35, where they're played roughly every other song. Under the Pressure is my favorite of theirs, and they jammed the holy hell out of it last night shortly before encoring with Bob Dylan's Tangled Up in Blue. On the subject of singer-songwriter-guitarists, Ryan Murray, #27 on the Blue Jackets, is a very good guitar player with proud respect for his Saskatchewan roots and taught himself a bunch of Neil Young songs during down time with the Everett Silvertips when our paths overlapped there some eight-to-10 years ago.
Meanwhile, this room affords an overlook of some sort of commercial/industrial cooling system, but upon inspection, it is a Trane product, not Munters, so pay it no mind.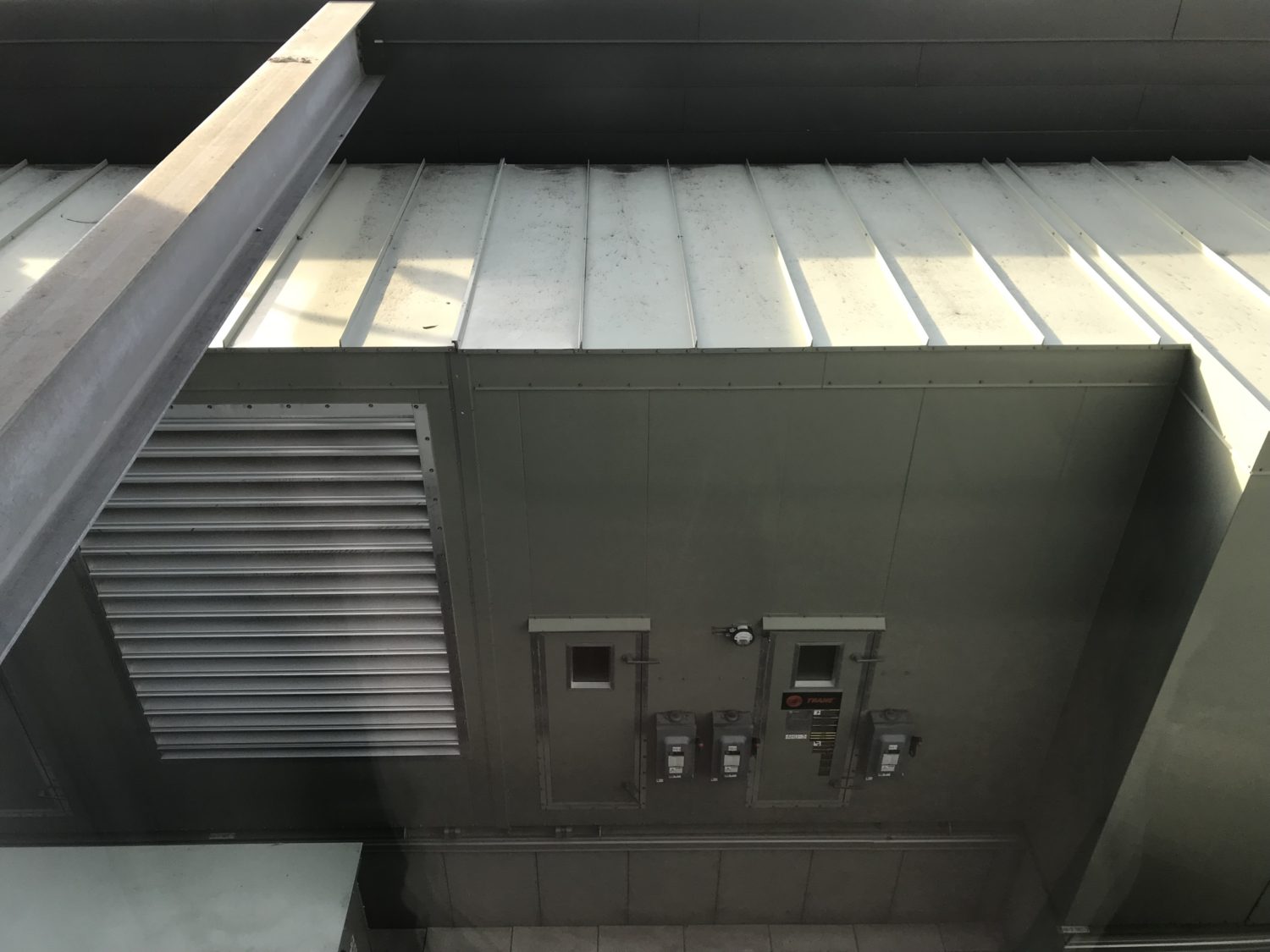 Speaking of which, having an eye on talent, I'm confident the Kings should sign this gifted young player, even though he is 26 years old and has two career games to his name with Kallhälls IF of Sweden's Division 4. He is apparently a Leksands IF fan, which might place him at odds with Kings fans, because as we all know, Leksands forms one half of the Daladerby, the rivalry between Dalarna County outfits Leksands and Mora IK, the latter of which boasts Anze and Gasper Kopitar as alums.
It's a beautiful morning in Ohio's capital, Insiders, and the Kings are scheduled to skate at 11:30 a.m. at Nationwide Arena in advance of tonight's game against the Blue Jackets. There's a lot more coming today on both the blog and our FOX Sports West telecast. Let's talk soon.