Los Angeles Kings radio play-by-play announcer Nick Nickson will be the 2015 recipient of the Foster Hewitt Memorial Award, the Hockey Hall of Fame announced Thursday. Nickson, who will be honored at this November's induction ceremony, will have a plaque of his of his portrait raised in the Hockey Hall of Fame's Great Hall later this year.
The award is presented annually to "members of the radio and television industry who made outstanding contributions to their profession and the game during their career in hockey broadcasting," with the winner selected by the NHL Broadcasters' Association. It was also announced Thursday that TSN's Bob McKenzie has been named as the recipient of the 2015 Elmer Ferguson Memorial Award, presented annually to "distinguished members of the hockey-writing profession whose words have brought honor to journalism and to hockey."
Nickson, whose career in hockey broadcasting began in 1975-76 as the radio voice of the Rochester Americans, became the New Haven Nighthawks' broadcaster in 1977. After four seasons with New Haven, the Rochester, N.Y. native joined the Kings for the 1981-82 season and will return this fall to broadcast his 35th season in Los Angeles.
Nickson will join a list of Hall of Famers who played, coached, broadcasted or worked for the Kings that includes Rob Blake, Paul Coffey, Pete Demers, Marcel Dionne, Dick Duff, Grant Fuhr, Wayne Gretzky, Harry Howell, Red Kelly, Brian Kilrea, Jari Kurri, Jiggs McDonald, Jake Milford, Bob Miller, Larry Murphy, Roger Neilson, Bob Pulford, Larry Robinson, Luc Robitaille, Terry Sawchuk, Steve Shutt and Billy Smith. Helene Elliott, who covers the team for the LA Times, is a 2005 Elmer Ferguson Memorial Award recipient whose plaque also hangs in the Hall of Fame.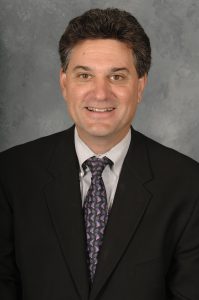 Via a release supplied by the Hockey Hall of Fame:
Now entering his 35th season as the radio "Voice-of-the-Kings", Nick Nickson calls the action of every pre-season, regular season and post-season playoff game on the Kings Radio Network. Inducted into the Southern California Sports Broadcasters Hall of Fame in 2009, Nickson's smooth, fast-paced and accurate delivery of every play has enabled Kings' fans to visualize more than 3,000 games. Nickson's broadcasting career began during the 1975-76 season as the voice of the AHL Rochester Americans and New Haven Nighthawks. He joined the Kings in 1981.
"Nick has been one of the most popular radio and TV personalities in Southern California for over three decades," said Kaiton. "He is extremely worthy of this award and we from the NHL Broadcasters' Association congratulate him on this distinct honour."

McKenzie and Nickson will receive their awards at the Hockey Hall of Fame NHL Media Awards Luncheon presentation in Toronto on Monday, November 9, 2015, and their award plaques will be displayed in the Esso Great Hall at the Hockey Hall of Fame alongside past award recipients.

Recipients of these awards, as selected by their respective associations, are recognized by the Hockey Hall of Fame as "Media Honourees" ─ a separate distinction from individuals inducted as "Honoured Members" by the Hockey Hall of Fame Selection Committee.

The 2015 Hockey Hall of Fame Induction Weekend celebrations begin on Friday, November 6, 2015. This year's inductees will be announced on Monday, June 29, 2015.
Before we speak with Nickson directly, here's an article by his hometown newspaper from last summer: Rochester Democrat and Chronicle: Kings announcer Nick Nickson adds to his lore
Foster Hewitt Memorial Award Winners
1984 – Fred Cusick, Foster Hewitt, Danny Gallivan, Rene Lecavalier
1985 – Budd Lynch, Doug Smith
1986 – Wes McKnight, Lloyd Pettit
1987 – Bob Wilson
1988 – Dick Irvin, Jr.
1989 – Dan Kelly
1990 – Jiggs McDonald
1991 – Bruce Martyn
1992 – Jim Robson
1993 – Al Shaver
1994 – Ted Darling
1995 – Brian McFarlane
1996 – Bob Cole
1997 – Gene Hart
1998 – Howie Meeker
1999 – Richard Garneau
2000 – Bob Miller
2001 – Mike Lange
2002 – Gilles Tremblay
2003 – Rod Phillips
2004 – Chuck Kaiton
2005 – Sal Messina
2006 – Peter Maher
2007 – Bill Hewitt
2008 – Mike "Doc" Emrick
2009 – John Davidson
2010 – Ron Weber
2011 – Mickey Redmond
2012 – Rick Jeanneret
2013 – Harry Neale
2014 – Pat Foley
2015 – Nick Nickson