Before getting to photos of the ice being laid and the media skates that were held last night, here's NHL ice guru Dan Craig talking about where the playing surface is at as blades touched ice for the first time three days in advance of the Stadium Series game.
Professional photos of how the ice was laid, captured by Noah Graham and Juan Ocampo, and photos of last night's skates, captured by Jeff Vinnick, are below, starting with Craig and his crew: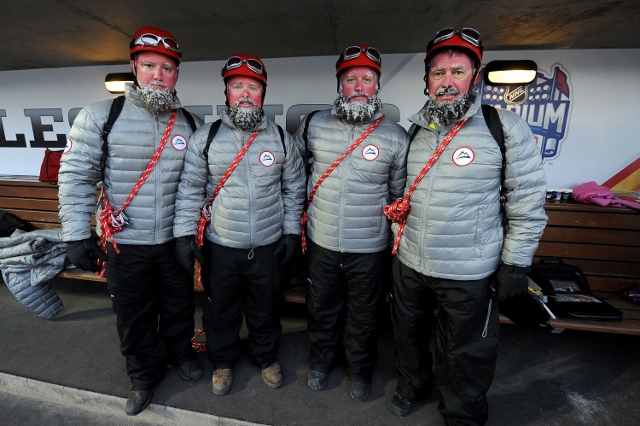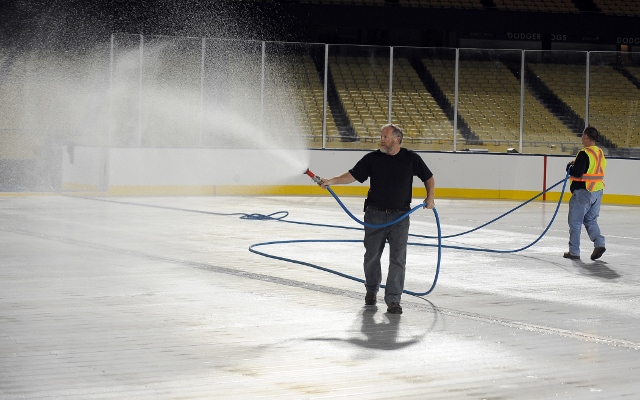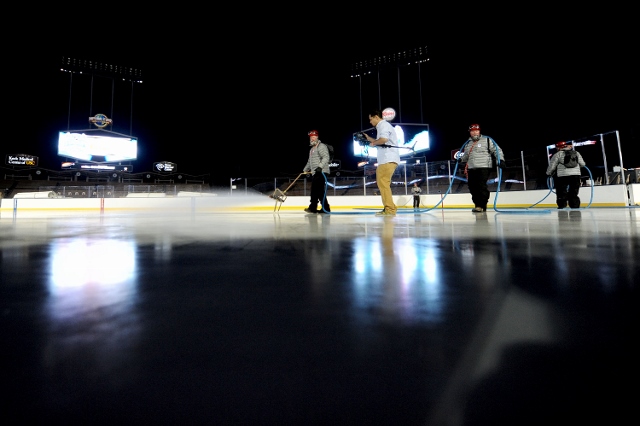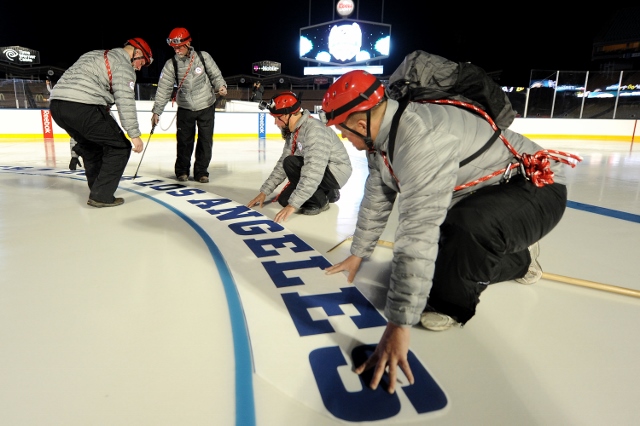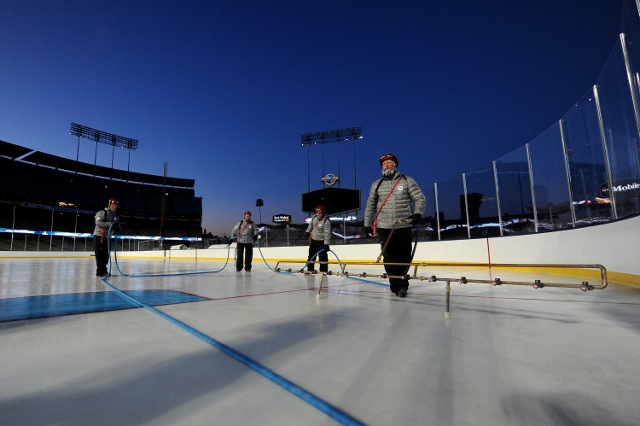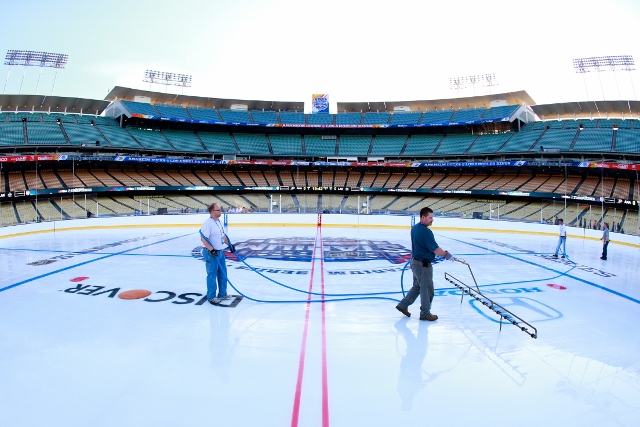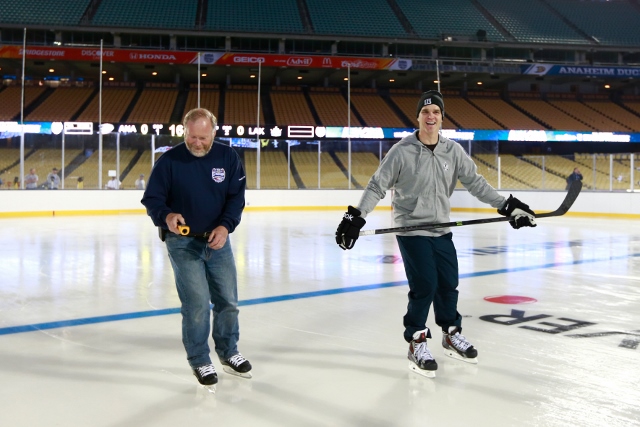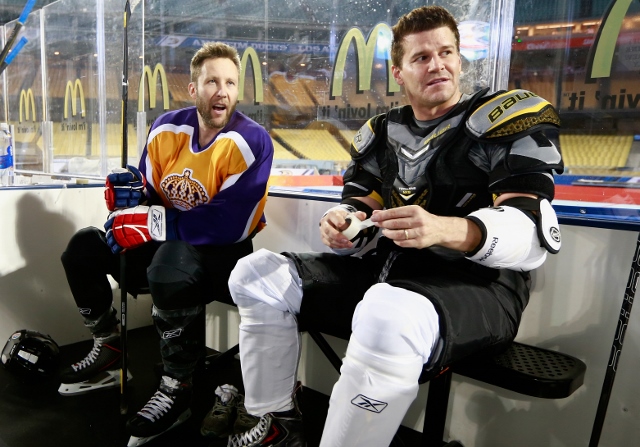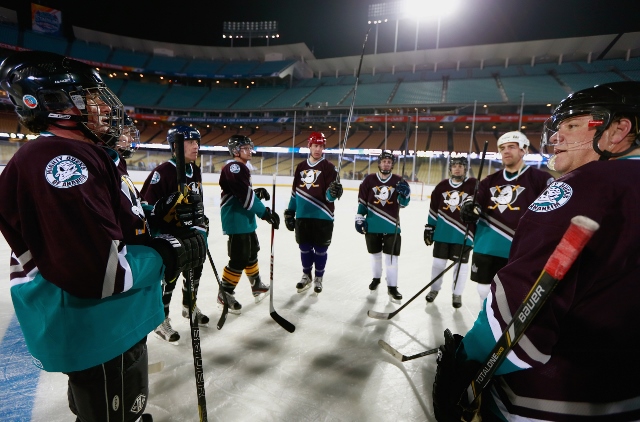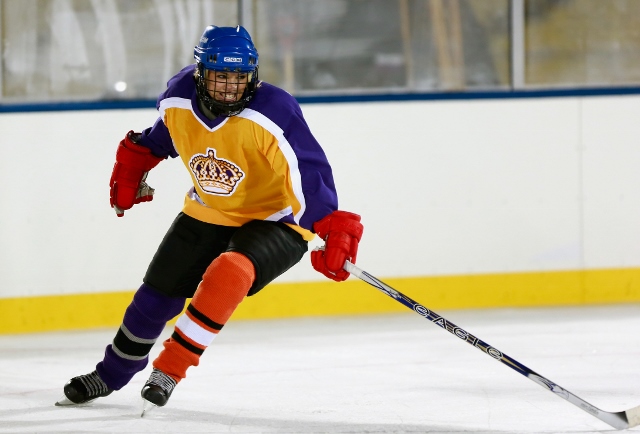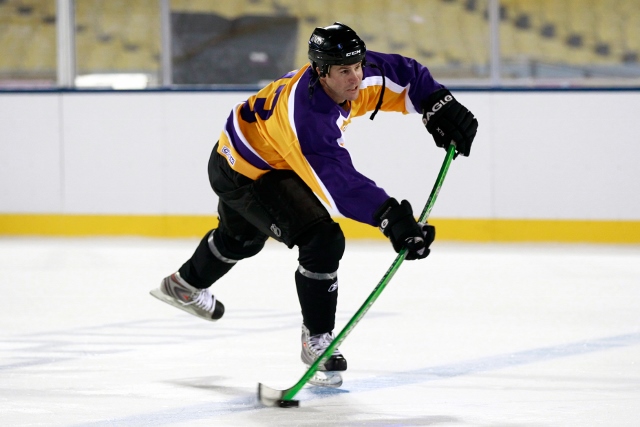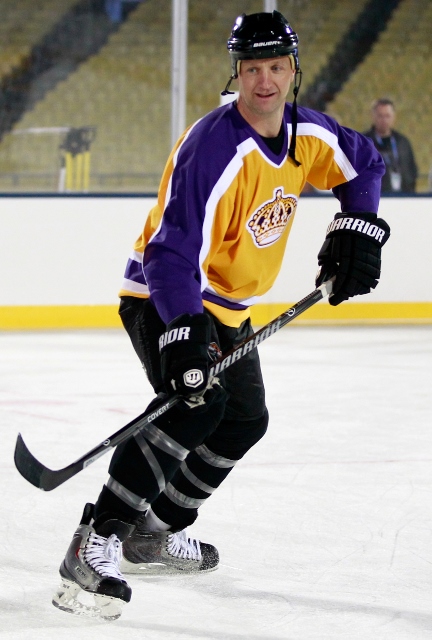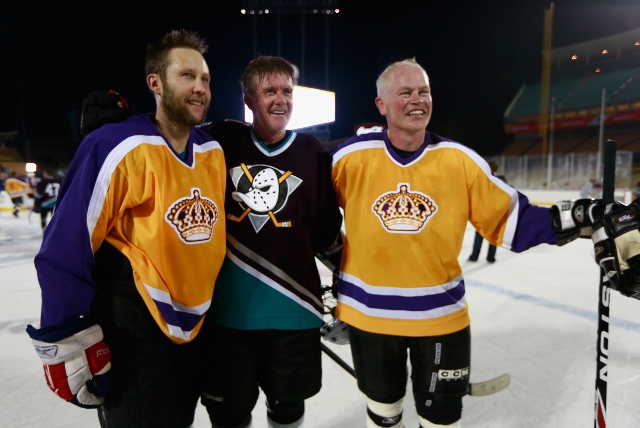 I'll have reports from the Kings' 10:00 a.m. morning skate at Toyota Sports Center, while James will be down at Honda Center to gather some quotes from the Ducks in advance of tonight's 7:00 p.m. tilt. Lots more to come.