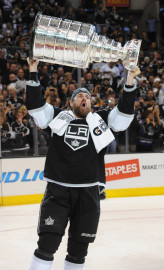 WILLIE MITCHELL
This season: 76 games, 1 goal, 11 assists, 12 points, 58 penalty minutes, +14 rating, 20:20 time on ice
The good: Willie Mitchell, who turned 37 in the first round of the playoffs, proved that he is still entirely capable of providing a heavy workload comprised of tough minutes and contributed about as strong of a performance as could realistically be expected after a pair of knee surgeries caused him to miss the entire 2012-13 season. Though he started the second-fewest shifts in the offensive zone amongst Kings defensemen, a completely respectable 55.5% of all shot attempts were directed at the attacking end while he was on the ice in five-on-five play. Mitchell's advanced stats, though they were fine, are not the most accurate barometer of his play. The veteran averaged more time on the penalty kill than any other King, blocked 32 more shots than any other King, and when he was felled by a lower body injury in Game 6 against San Jose, it came at the end of a successful and crucially important 90 second five-on-three kill. This two-minute shift was the last ice Mitchell saw before the Chicago series:
Like many Kings, he felt that his game began coming around in the second half of the season. He also seemed to quickly establish chemistry with Alec Martinez, with whom he saw time with as the season progressed. While paired with Martinez, he experienced a six-game, five-assist, plus-six stretch at the end of March and discussed that while he didn't "feel good" about his game early, the comfort came gradually.
"You can try too hard and you want to show your teammates. You want to show the coaches and show everyone that I'm back, I'm fine and all that. Sometimes when you do that, you chase it and you don't play your game," Mitchell said on March 30. "I think from after Christmas on I've had a couple four or five games where I didn't feel like I had my game. But after Christmas I kind of feel like it's more of my game, and playing with Marty this year, we're finding some real nice chemistry out there. He skates the puck well, he's a good puck mover and I can try and take care of the reads defensively and cover a lot of ice. I think we've been playing well together and enjoying that and hopefully it can continue and hopefully save it for the right time of the year."
Capable of withstanding a forecheck and allowing a more mobile skater to begin break-outs, Mitchell was a poised and calming influence on his younger defensive partners. He is extremely strong and has a good stick. The affable and well-liked Vancouver Island native served as an important veteran presence and was nominated for the Masterton Trophy by the Los Angeles Chapter of the PWHA.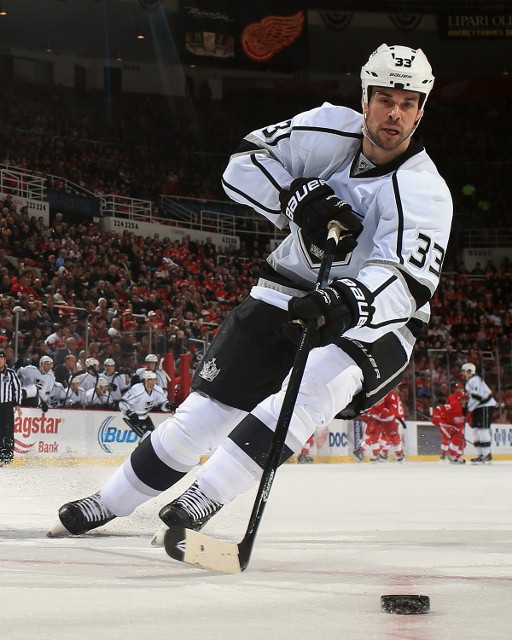 The bad: Mitchell's minus-18 penalty differential was the worst rate on the Kings and the 10th worst rate in the NHL. He's a stay-at-home defenseman with a long reach who clears traffic in front of his net, so it's completely understandable that he was in the red. Less important: His 1.4% shooting percentage was the lowest of his career. He logged the most shorthanded minutes on the team, though Los Angeles finished outside of the top-10 in penalty killing for the first time in four years. Sunrise, Florida is not known for its culinary scene.
Going forward: Click here for an interesting story on how Willie Mitchell perceived the Kings when he signed with them in 2010.
"The expectation then was to get back to the postseason and be that young up-and-coming team that makes some noise, and then those things started to transpire, and I think when you start to get that up-trend, and you have a little bit of adversity, it actually helps you in the long run. We all saw that when we won," Mitchell said in April. "We went through a lot of adversity and you get yourself out the other side and realize, 'OK this is what it takes to win, and this consistency, this type of game,' and we found our identity as a hockey club. I'm sure Darryl was a part of that, but we had a good foundation from Terry [with] the defensive side of the game, found a little bit more consistency to our game and a little bit more jam, I guess you could say, playing a big, strong, fast game. So then, yeah, you win, and the majority, if you look around…is still here, so yeah, the expectations are very big."
In his four seasons in Los Angeles, Mitchell averaged 21:52 of ice time over 253 regular season and playoff games. Over that span he won two Stanley Cups, lost one season to injury, totaled 55 points and a plus-56 rating, and will now serve as an experienced presence on a young Florida team after signing a two-year, $8.5-million contract with the Panthers on July 1. Having heard from former Vancouver prospects about his approachability and comfort in working with younger players, and having seen it firsthand through his extended looks alongside Drew Doughty, Slava Voynov and Alec Martinez, his next task will be to serve as the experienced presence and workhorse on a blue line that could feature 24-year-old Dmitry Kulikov, 22-year-old Erik Gudbranson, 22-year-old Alex Petrovic and 18-year-old Aaron Ekblad. Though Robyn Regehr plays a similar role, 23-year-old Brayden McNabb will also compete for available minutes in his absence and could be capable of developing into a rugged defenseman with mobility. Mitchell proved with Los Angeles that he was capable of logging heavy work after 2010 health issues called into the question the sustainability of his NHL career. With Florida, he'll look to pick up exactly where he left off and prove that he's still capable of logging the same heavy and reliable minutes that he did over his three healthy seasons with Los Angeles. The Panthers will visit Staples Center on November 18, while the Kings will travel to the BB&T Center on February 5.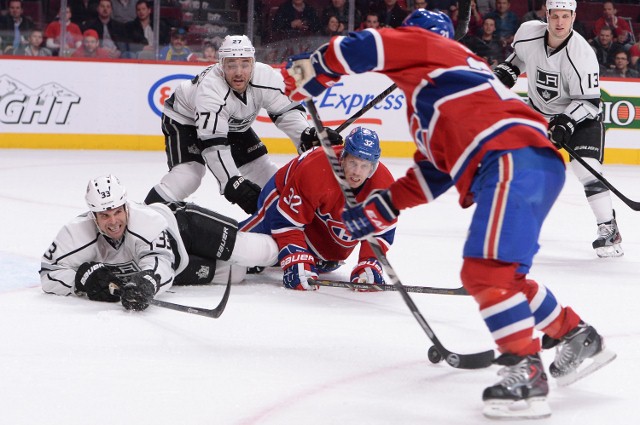 2012 Mitchell evaluation
2011 Mitchell evaluation
2014 Player Evaluations
#2 – MATT GREENE | #6 – JAKE MUZZIN | #8 – DREW DOUGHTY | #10 – MIKE RICHARDS | #11 – ANZE KOPITAR | #12 – MARIAN GABORIK | # 13 – KYLE CLIFFORD | #14 – JUSTIN WILLIAMS | #22 – TREVOR LEWIS | #23 – DUSTIN BROWN | #24 – COLIN FRASER | #26 – SLAVA VOYNOV | #27 – ALEC MARTINEZ | #28 – JARRET STOLL | #31 – MARTIN JONES | #32 – JONATHAN QUICK