TACOS. Kings Weekly follows tonight's game on FOX Sports West. Stick around to watch Alex Curry and Martin Jones go on a taco taste test in Hermosa Beach and talk about the goaltender's rookie season.
Other features on tonight's show:
-Anze Kopitar at a NKLA pet adoption event
-Kings Sled Hockey team update, exhibition game at STAPLES Center
-A recap of Business of Hockey: Day 2
-Back to School: Breakouts
-Season Ticket Member feature #2: Community
–#KWTop5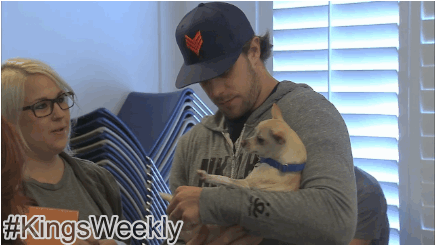 Alex Curry and Jack Wilson do a great job of putting Kings Weekly together. If you're not following them on Twitter, you're missing out.