Additional acts supporting KISS' pre-game and first intermission performances at the Stadium Series game on January 25 have been added, with Five for Fighting, Jordin Sparks and the USC Marching Band rounding out the bill at Dodger Stadium.
Five for Fighting, headlined by Los Angeles Kings fan John Ondrasik, previously performed at the 2011 Heritage Classic in Calgary:
Sparks, the former American Idol winner who performed the national anthem prior to Super Bowl XLII, is a Glendale, Arizona native who sang the first-ever national anthem at Camelback Ranch, the Los Angeles Dodgers' spring training home.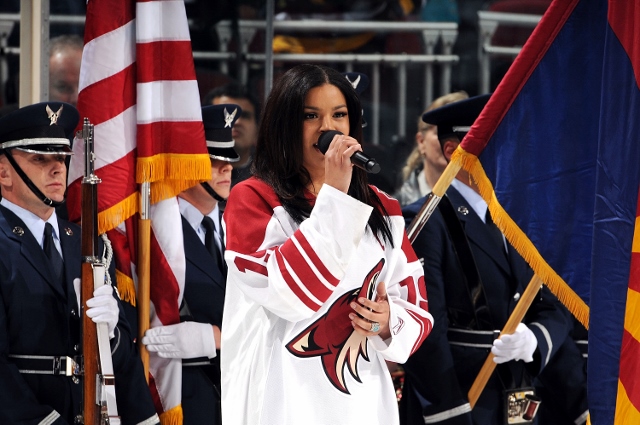 And, as The Royal Half pointed out, the USC Marching Band already has experience performing at Dodger Stadium, as shown in this screen grab from the conclusion of one of the greatest 20 minute comedic stretches in movie history.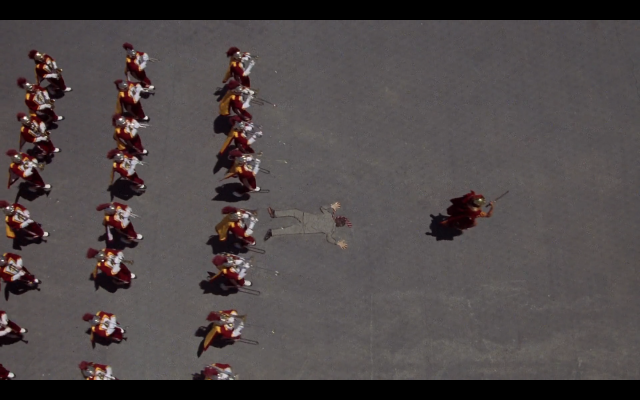 I must kill…the queen.
One of the stages will feature a special design created by Mister Cartoon and the students Para Los Niños, a non-profit East Los Angeles-based organization that provides education, family support services and community engagement programs to 7,500 children and families in the area.
Construction of the rink is expected to begin on or immediately surrounding January 13. The January 25, 2014 game between the Kings and Ducks will begin at 6:30 p.m. PT. Tickets are available here.