A few weeks ago we covered three signings for the Ontario Reign as the organization added Nikita Pavlychev, Tyler Inamoto and Wyatte Wylie on AHL contracts. Now, we're back to discuss three more names who are under contract with the Kings' AHL affiliate.
On Tuesday, Ontario announced they had inked goaltender Ryan Bednard and defenseman Max Martin, two players who spent time with the Greenville Swamp Rabbits in 2022-23. Today we've got the news that Jacob Doty is returning up front for his fifth season with the Reign.
Below, a little more information on each of these additions and where they might fit into the roster picture for Ontario.
Doty Aiming For A Return To Form
After being limited to just nine games last season due to an injury suffered in November, Jacob Doty is healthy and ready to resume his physical style in the Ontario lineup. While the role of enforcers in hockey has certainly changed, Doty is a throwback type of player who is an intimidating presence for opponents and has modified his game over the years to continue his effectiveness.
Doty's style of play endeared itself to the Kings during training camp a season ago, as he logged several preseason games with the NHL club. He was off to a great start last year in exhibition season before he scored three points with a goal and two assists in the first month of the AHL campaign. The injury that eventually ended his season occurred on Nov. 10 and derailed all the momentum he had been playing with. Now after a long rehab, Doty is ready for a return.
The 30-year-old will begin his ninth pro season when training camp opens and is a veteran of 151 career AHL games, racking up 405 penalty minutes during that span. In 2021-22, Doty logged 41 games, and he'll look to improve on that number this year as a constant on the team's fourth line. Fans love to see his physical play, but the Billings, Montana native also has a leadership role in the locker room and is well respected by his teammates. An important piece for Ontario to bring back both from a character and an on-ice perspective.
Make Time For Martin
The Reign also added to their depth on the back end this week by signing Max Martin, a left-shot defenseman who had impressive scoring numbers for the ECHL's Greenville Swamp Rabbits last season by surpassing the 50-point mark with 14 goals and 38 assists in 66 games.
Martin finished as the second-highest scorer on the Swamp Rabbits' roster last season and was named to the All-ECHL Second Team at the conclusion of his third pro season. The Winnipeg, Manitoba native's 52 points ranked third among all ECHL defensemen and his 14 goals were second-most in the league from the blue line. Martin also has AHL experience, as he began his pro career with the Texas Stars in 2020-21 and appeared in 22 games with the club over his first two seasons while producing five points.
Signed to a two-way AHL contract for the upcoming season, Martin will challenge for a spot on Ontario's roster in training camp. Although he may need to start his year on Greenville's roster, due to the competition on the left side, high scoring numbers like he had last season make him a great call-up option for the Reign in case injuries arise on either their back end with the Kings or Reign. With a smaller NHL roster expected, due to the team's proximity to the NHL's salary cap, Martin may need to bide his time but he's certainly an player to keep an eye on.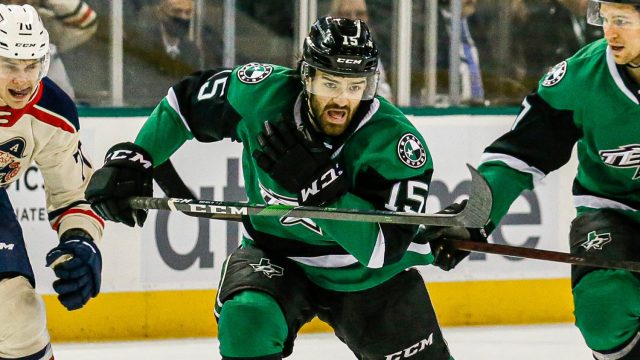 Bednard Welcomed To The Goalie Union
The organization had to completely reshape its goaltending pipeline this offseason, with only one netminder who played games for them at any level last year signed to return to the crease, in Pheonix Copley. Ontario's signing of Ryan Bednard increases that number to two, as the goaltender has a good familiarity with Greenville, playing 79 games with the Swamp Rabbits over the past four seasons since he turned pro after finishing his collegiate career at Bowling Green State University.
Bednard was Greenville's go-to option in net down the stretch last year after coming over in a trade that returned him to South Carolina's upstate. His hot play earned him multiple AHL call-up opportunities, including a five-game stint with the Grand Rapids Griffins late in the season, where he posted an impressive 1.67 goals-against average and a 0.946 save percentage.
Now 26, the former seventh-round pick by the Florida Panthers in 2015 will play on an AHL contract with Ontario, competing for minutes with Erik Portillo and Jacob Ingham between the pipes for the Reign and Swamp Rabbits.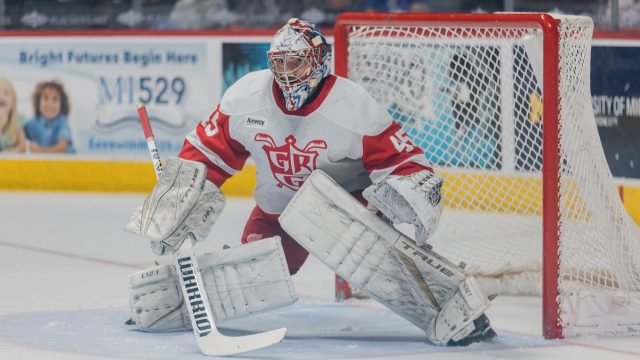 Ontario's AHL contract depth now includes three forwards, three defenders and a pair of netminders to complement whichever NHL contracted players make their way to the team when the Kings training camp concludes. Four of those eight players are returners (Doty, Ingham, Pavlychev, and Tyler Inamoto), while the four newcomers include Bednard, Charles Hudon, Martin and Wylie.
Stay tuned for more coverage of both the Reign and the Kings as the summer winds down and we continue counting the days until 2023 Training Camp!