LA Kings forward Anze Kopitar and Children's Hopsital Los Angeles doctor Maurice O'Gorman have been selected as the NHL's West Division "Stars of the Month" for the month of January.
Kopitar led all NHL skaters in assists-per-game (1.38) during the month of January, while he also led West Division players (with at least eight games played) in points-per-game (1.50), and ranked second across the division in both assists (11) and points (12). Kopitar also leads all players in the West Division in power-play points (7) and time on ice per game amongst forwards (23:01).
While these awards are primarily offensive, Kopitar was been a part of two forward lines (Iafallo – Kopitar – Brown, Iafallo – Kopitar – Kempe) throughout January and those two lines were on the ice for exactly one 5-on-5 goal against. Kopitar himself has been on the ice for just two 5-on-5 goals against this season in total. The two-time Selke Trophy winner has merited consideration for a third in the season's first month and has brought his best at both ends of the ice for the Kings.
"Kopi is so consistent in the things that he does," Kings Head Coach Todd McLellan said, earlier this season. "He commits to both ends of the rink, and that allows him to be good at both. I think there's some great offensive players that cheat to get their offense and as a result, it hurts the team. That's never the way that Kopi has played and I don't think he'll ever finish his career cheating. He sets the tone and when you play the right way, you often get rewarded, or your linemates do. In his case, he and his linemates are."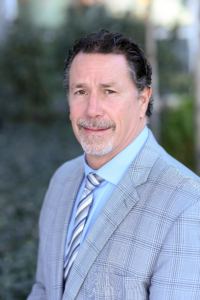 Dr. O'Gorman, who has been in the medical field for more than 30 years, has been with Children's Hospital Los Angeles for the past nine years. Dr. O'Gorman is Chief of Laboratory Medicine, as well as Director of the Clinical Lab and the Diagnostic Immunology and Flow Cytometry Laboratory at CHLA. He oversees the development and operations of the over 2 million laboratory tests performed annually at CHLA, and leads the hospital's laboratory and pathology teams, which have been very involved in our COVID testing and research effort.
During the COVID-19 pandemic, hospitals around the country have experienced a shortage of blood donations. Dr. O'Gorman's team works with the organizations like the Kings Cares Foundation to encourage community members to safely continue to donate blood and platelets to help CHLA patients.
Dr. O'Gorman's research interests include the discovery of biomarkers related to the immunopathogenesis of immune system-related disorders and the development of diagnostic laboratory tests for the latter. He has held numerous leadership positions in his field including president of the Association of Medical Laboratory Immunologists and is currently the Chair of the Duke Vaccine Institute's Scientific Advisory Board.