The Ontario Reign announced today that the team will open training camp this afternoon at 1 PM at Toyota Sports Performance Center. The team also released its camp-opening roster, and the full preseason schedule for the team is listed below.
Here's how the Reign will open camp –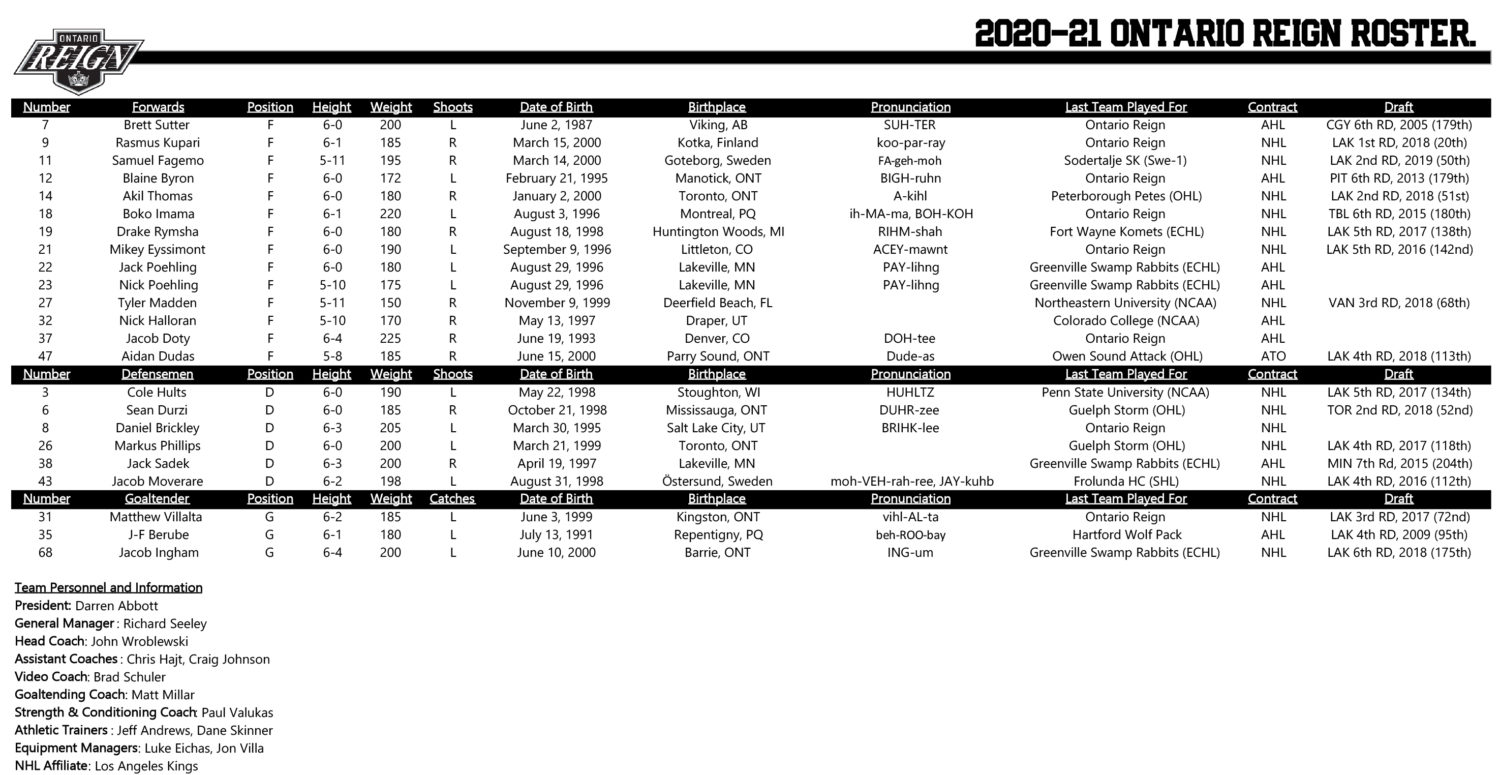 12 players on the Reign roster have played AHL games with Ontario, while 13 players have AHL experience and three – J-F Berube, Daniel Brickley and Brett Sutter – have NHL experience.
Ontario was assigned 14 players yesterday by the LA Kings, including two goaltenders, four defensemen and eight forwards.
The Reign also announced their schedule for the first six days of training camp, including a pair of exhibition games this coming weekend. The team will skate at Toyota Sports Performance Center each of the next four days, with practice at 1 PM today, tomorrow and Thursday, followed by an 11 AM skate on Friday.
The Reign will then play a home-and-home set of exhibition games this weekend against San Diego. The teams will play at 1 PM on Saturday, 1/16 at Great Park Ice in Irvine, CA and Sunday, 1/17 at Toyota Sports Performance Center in El Segundo.
The Reign are also scheduled to play four more exhibition games – 1/22 vs. San Jose, 1/24 and 1/25 vs. Tucson and 1/30 vs. Bakersfield. All games will be played behind closed doors at Toyota Sports Performance Center.