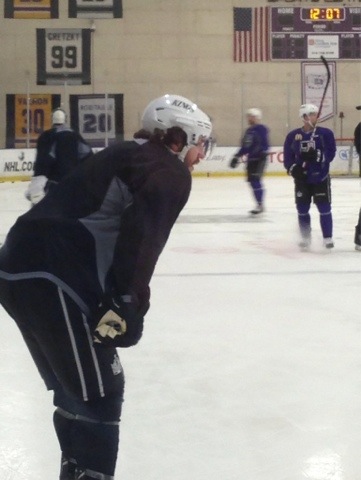 Brief notes on a pair of banged-up Kings:
-Mike Richards took the ice for roughly 20 minutes at the Kings' optional practice Wednesday. He did not take any contact and skated with light-to-moderate exertion. I'll post Darryl Sutter's quotes later this afternoon; there remains no timetable for Richards' return to the lineup.
-Jeff Carter received 20 stitches as well as several cracked and chipped teeth after taking Duncan Keith's stick to his face. He has put the incident behind him; his quotes will also be posted this afternoon.