An annual disclaimer: if you're on a data plan, you may want to hold off on viewing this photo gallery until a WiFi network is available. But thank you as always for reading and commenting on the Good Morning and assorted non-hockey posts that help tell the story of the season using photography, video and references to Carl Munters' transformative lifestyle impact. Thank you as well to those who follow along on Instagram and must be getting sick of the regular photos of Malibu, Palos Verdes, Long Beach, Pasadena or other places underneath our flight paths. Thank you to those who watch the landing videos and spot rare or historic aircraft in the background, and those who correct me when I mistakenly use YEG instead of YYC.
There are a lot of (mostly lousy) photos each year that don't make it (despite average standards) onto LAKI that depict a pretty exhausting journey. There are plush comforts everywhere, but that doesn't account for the strain, the stress, the mental fatigue, even the doubt and the mental health challenges that are being amplified more widely. There's also a wonderful camaraderie that flows even in the most challenging times. Apart from walking into the dressing room after a 7-2 loss, virtually everything we do is fun. Hopefully these pictures continue to present the enjoyment, the grind and our dedication accurately.
All photos, other than those I appear in, were taken by me and are in chronological order beginning with rookie camp, other than one or two shots that may be out of place. None are from Getty or pulled from anywhere on the Internet. Filters were used in two or three shots.
Annual photo archives: 2017-18 | 2016-17 | 2015-16 | 2014-15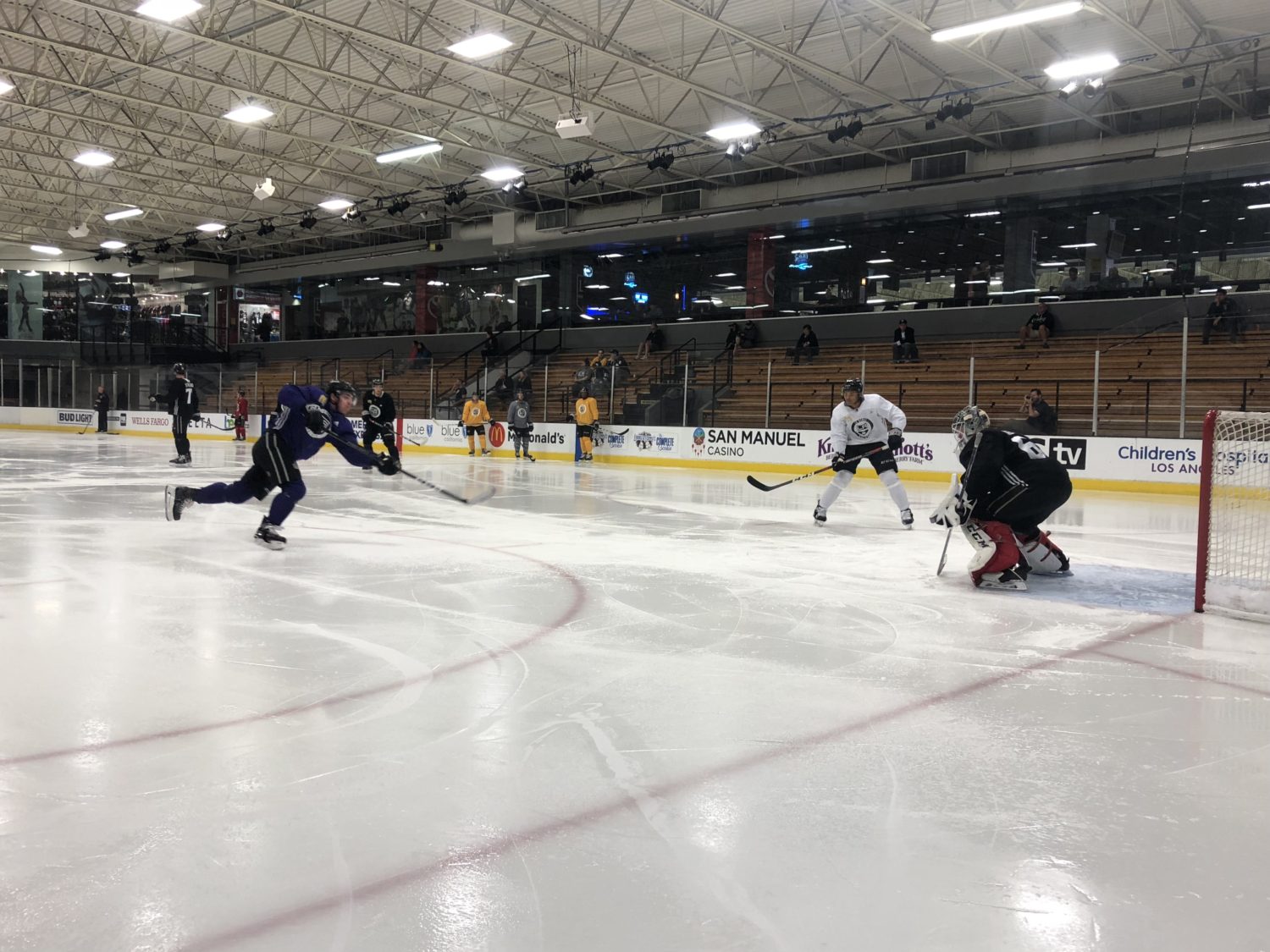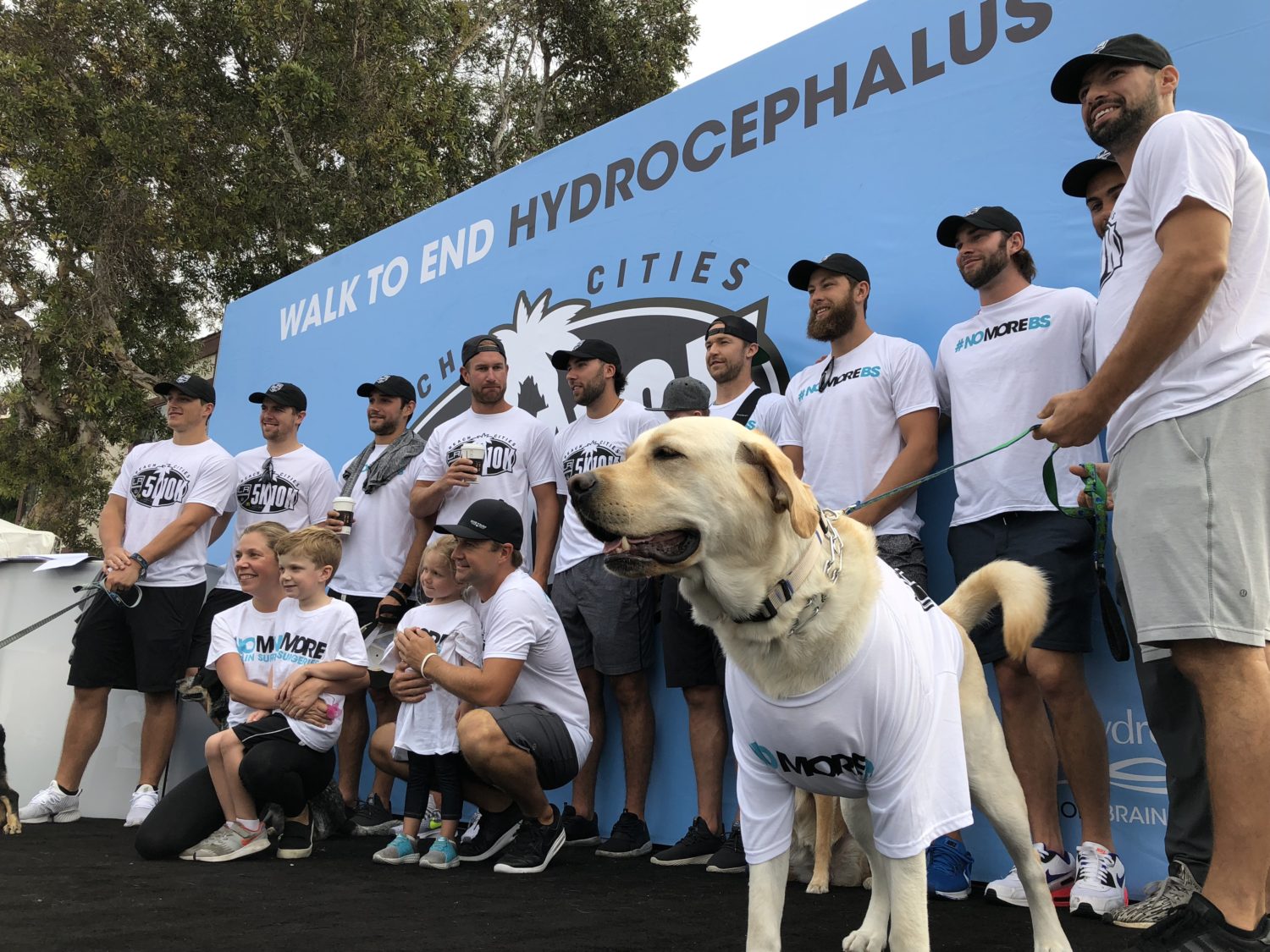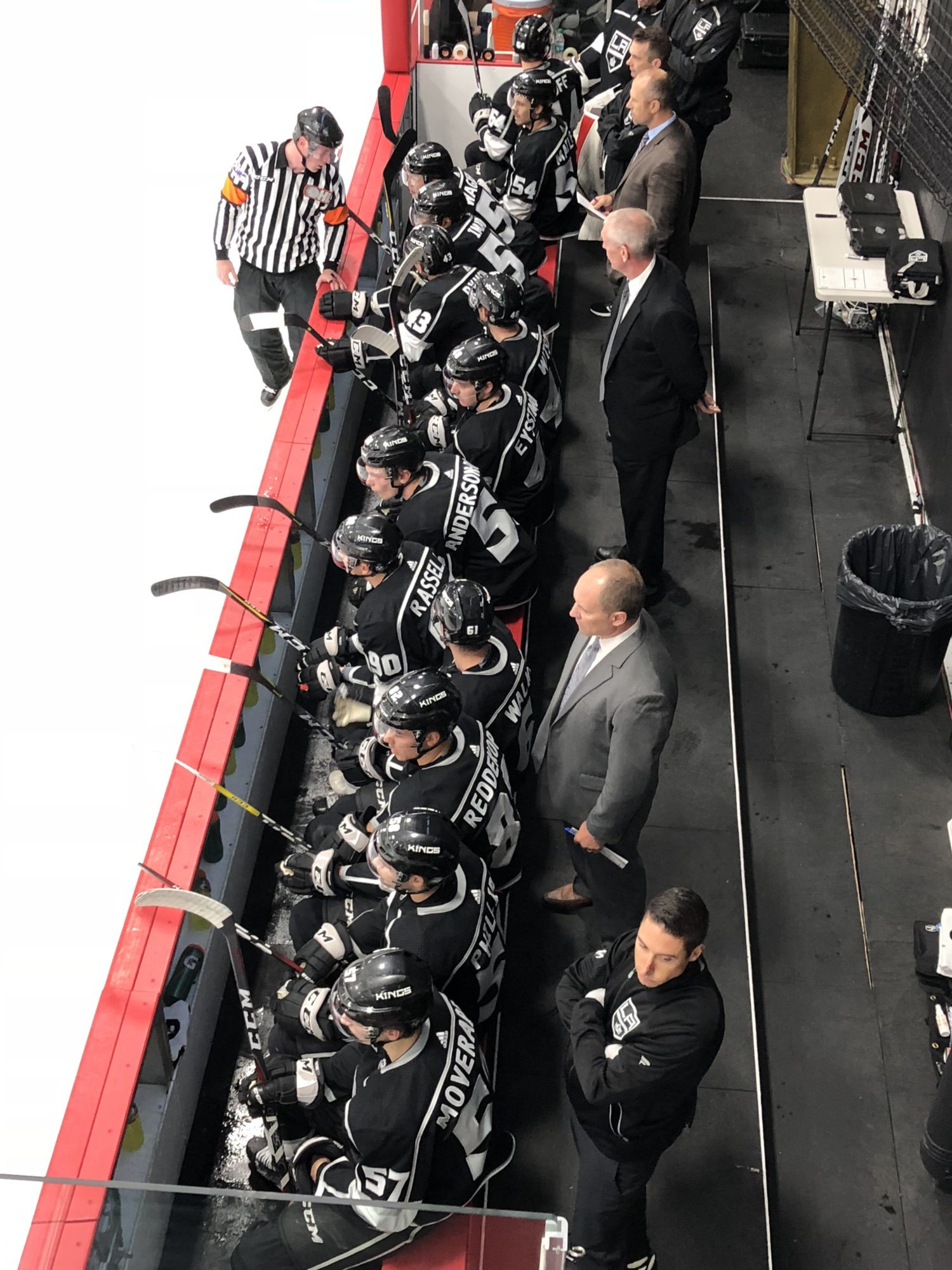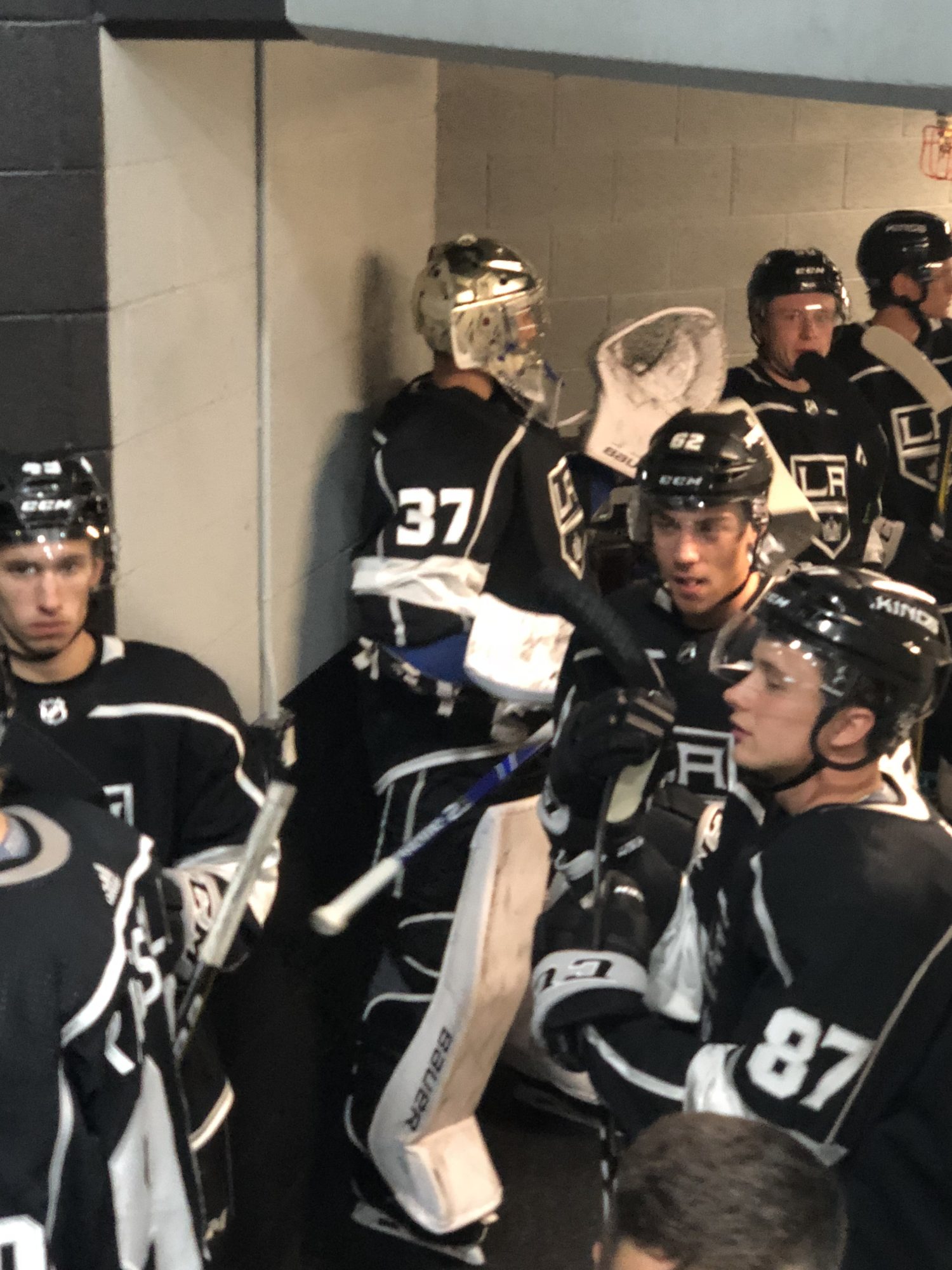 –It was great to talk some Pearl Jam with Nate Thompson and track down some old photos from when Mike McCready performed the National Anthem on guitar before a Seattle Thunderbirds game.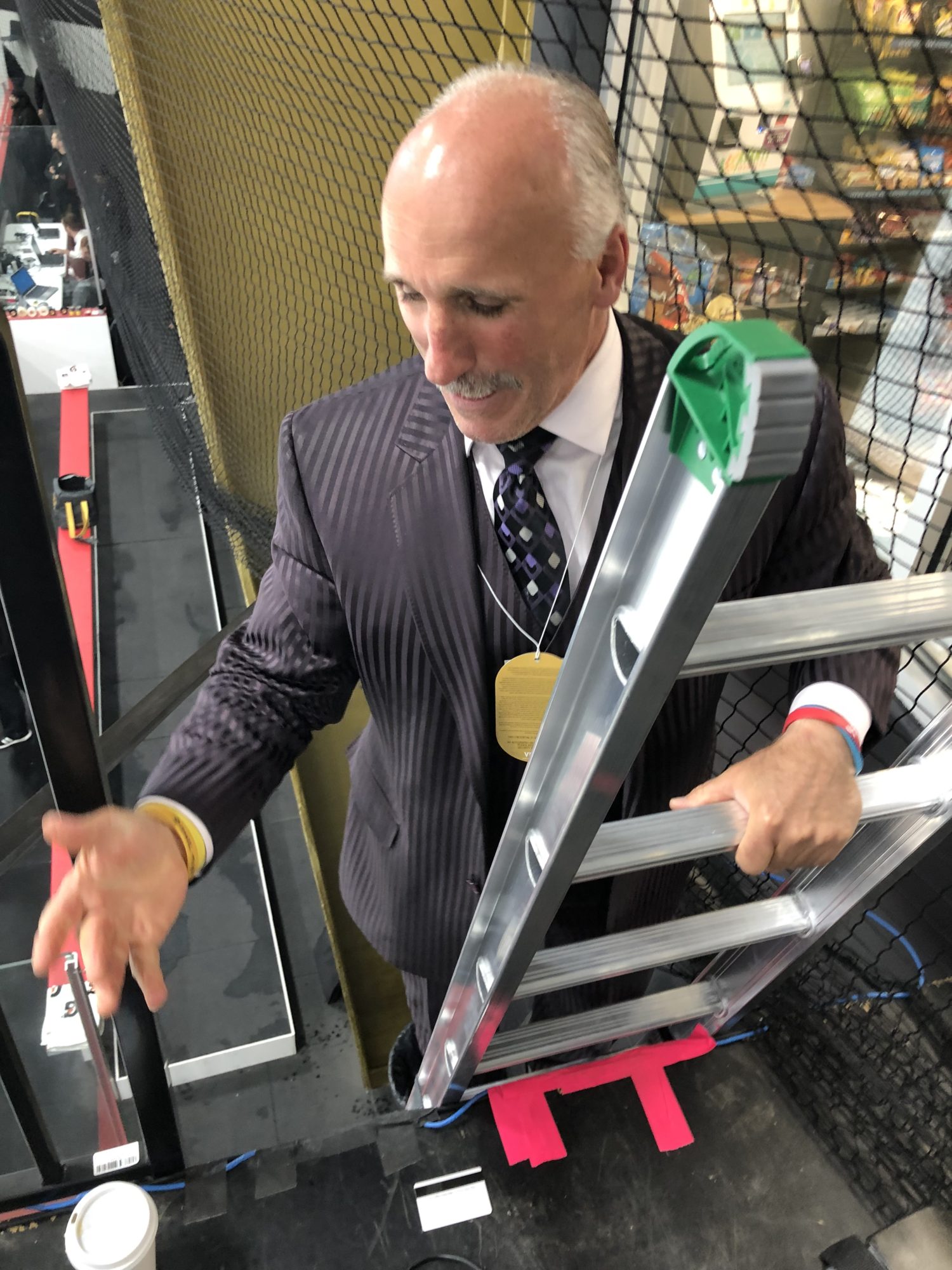 –We actually made Mike Futa climb this ladder to the ancillary rink's broadcast location at City National Arena. Ay, thanks for being a good sport, Futes!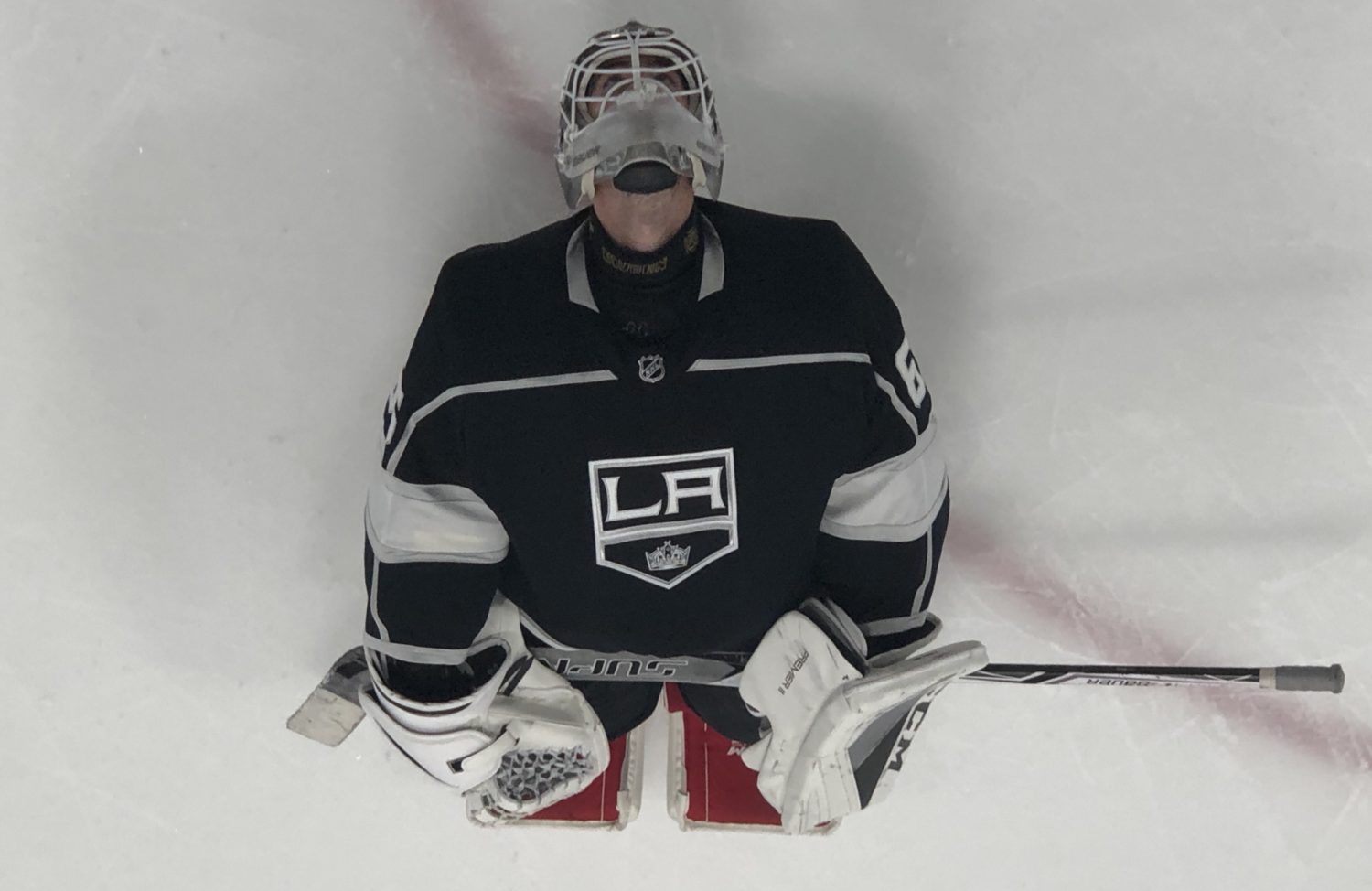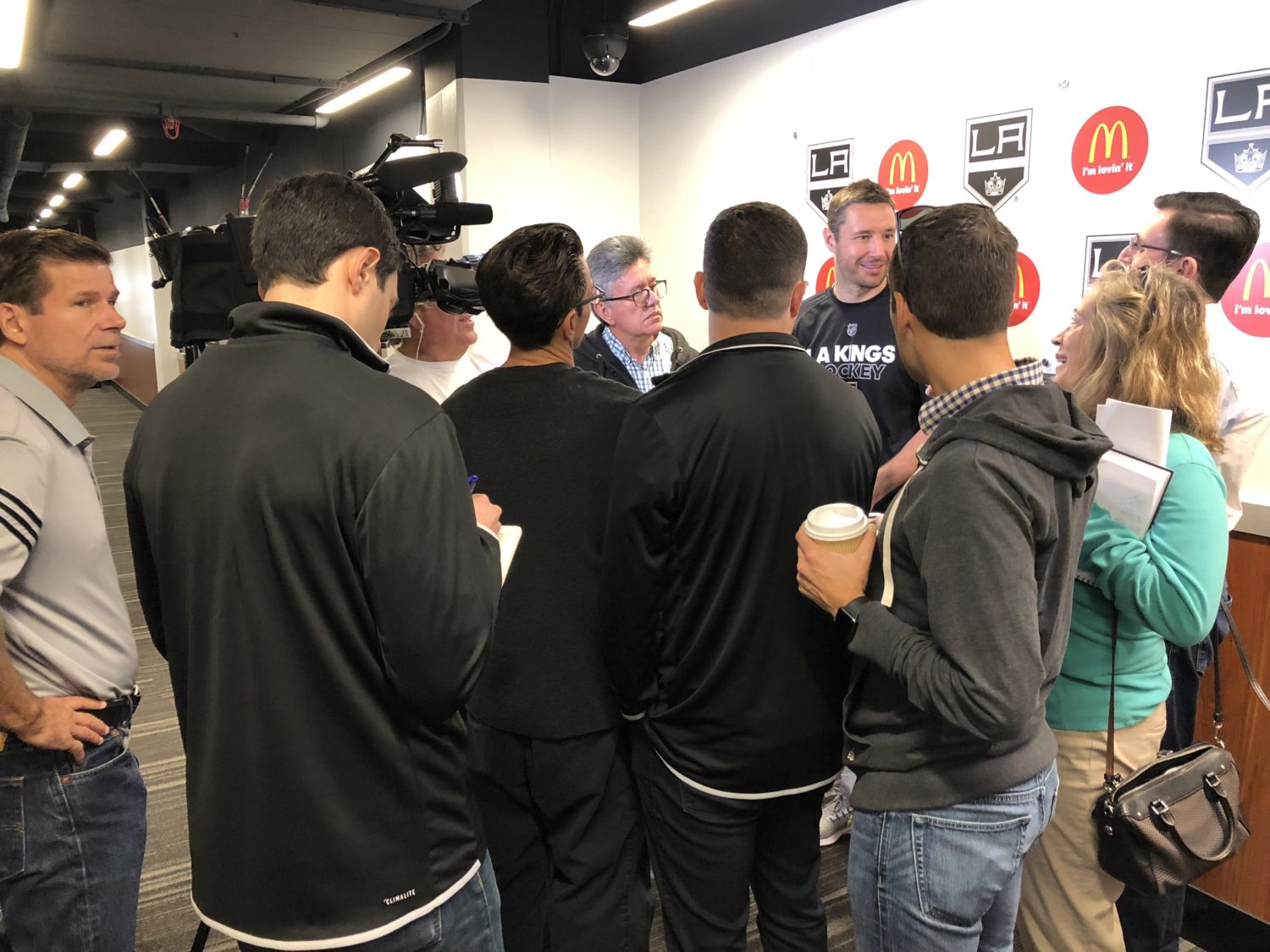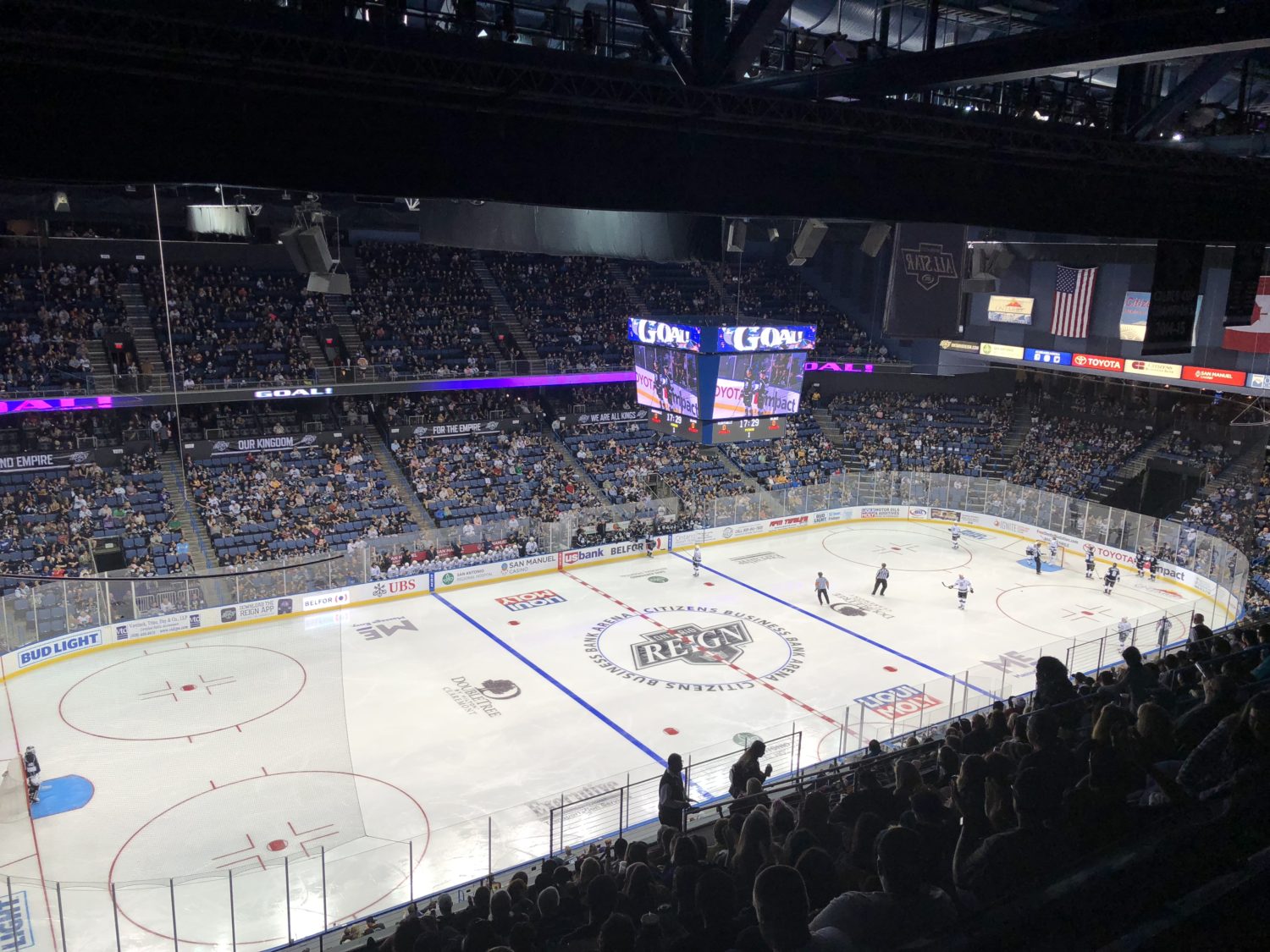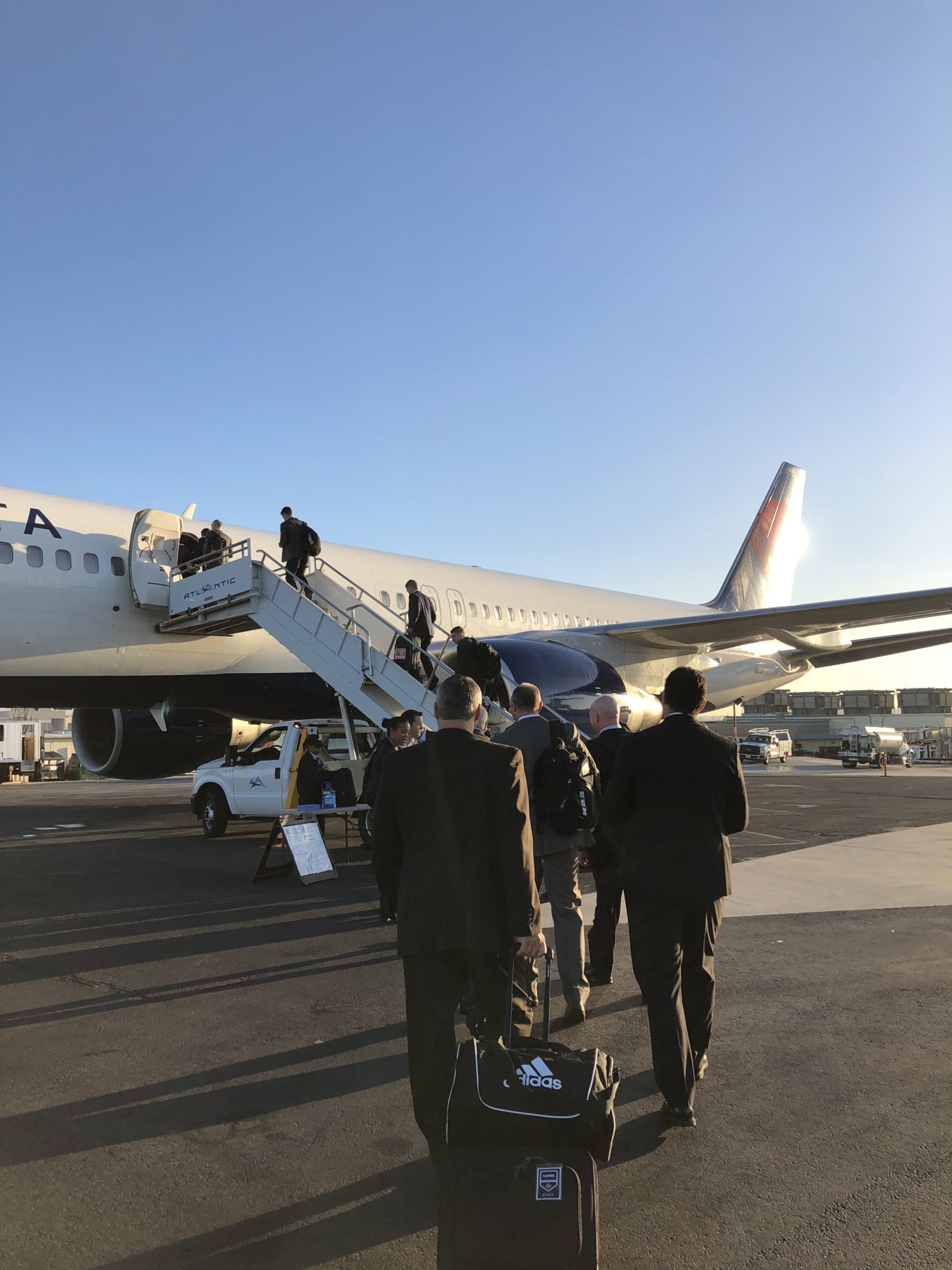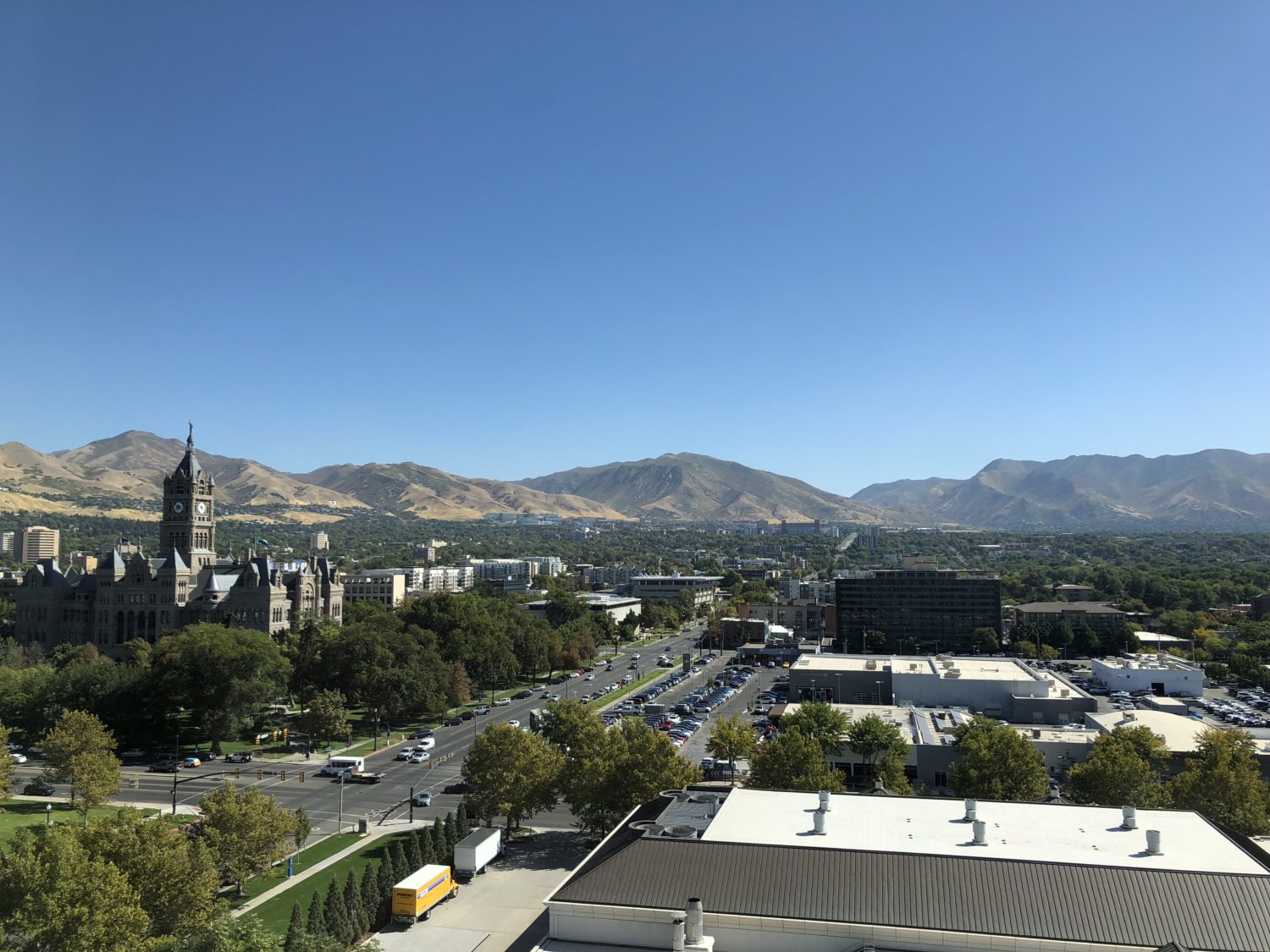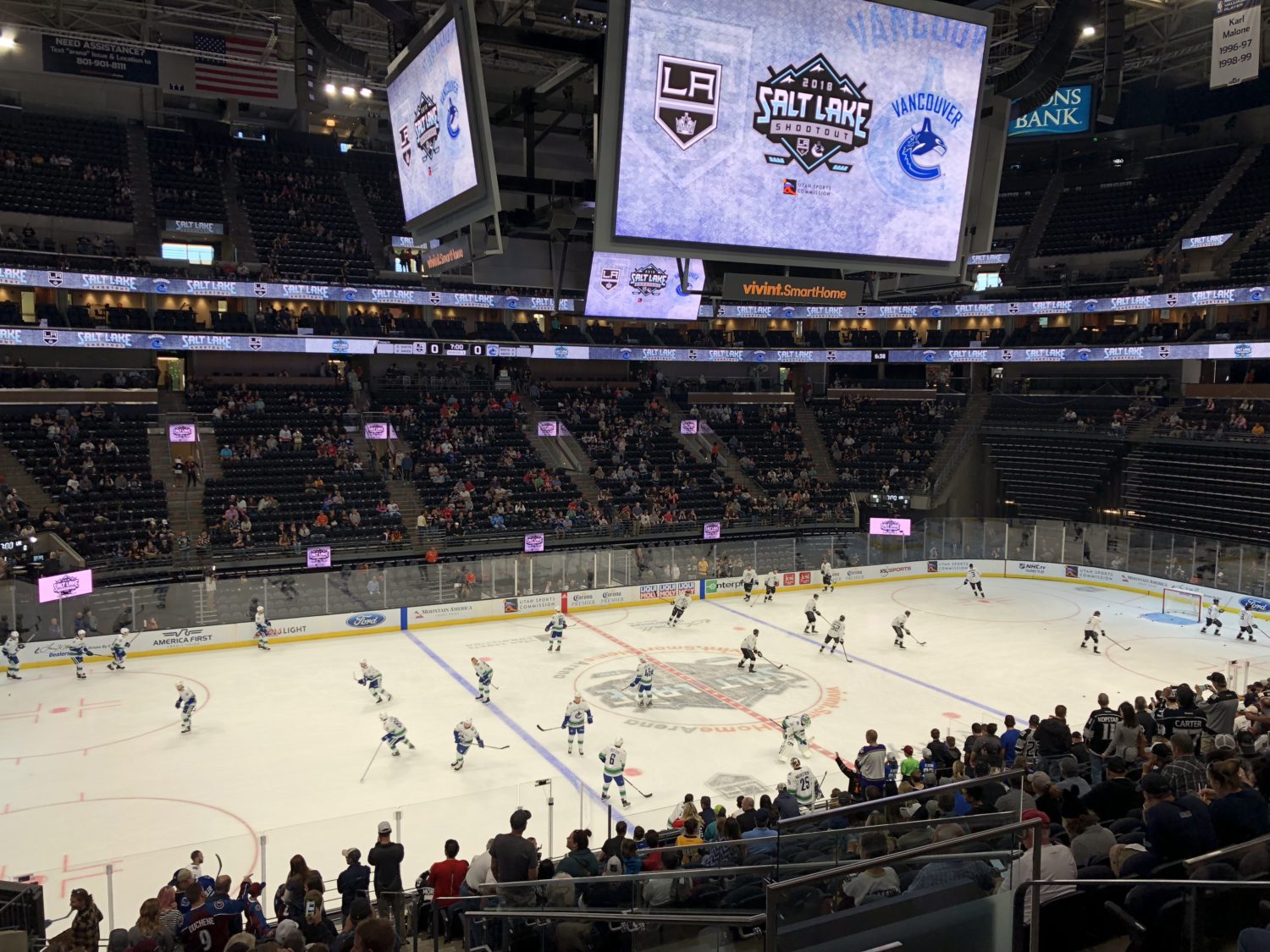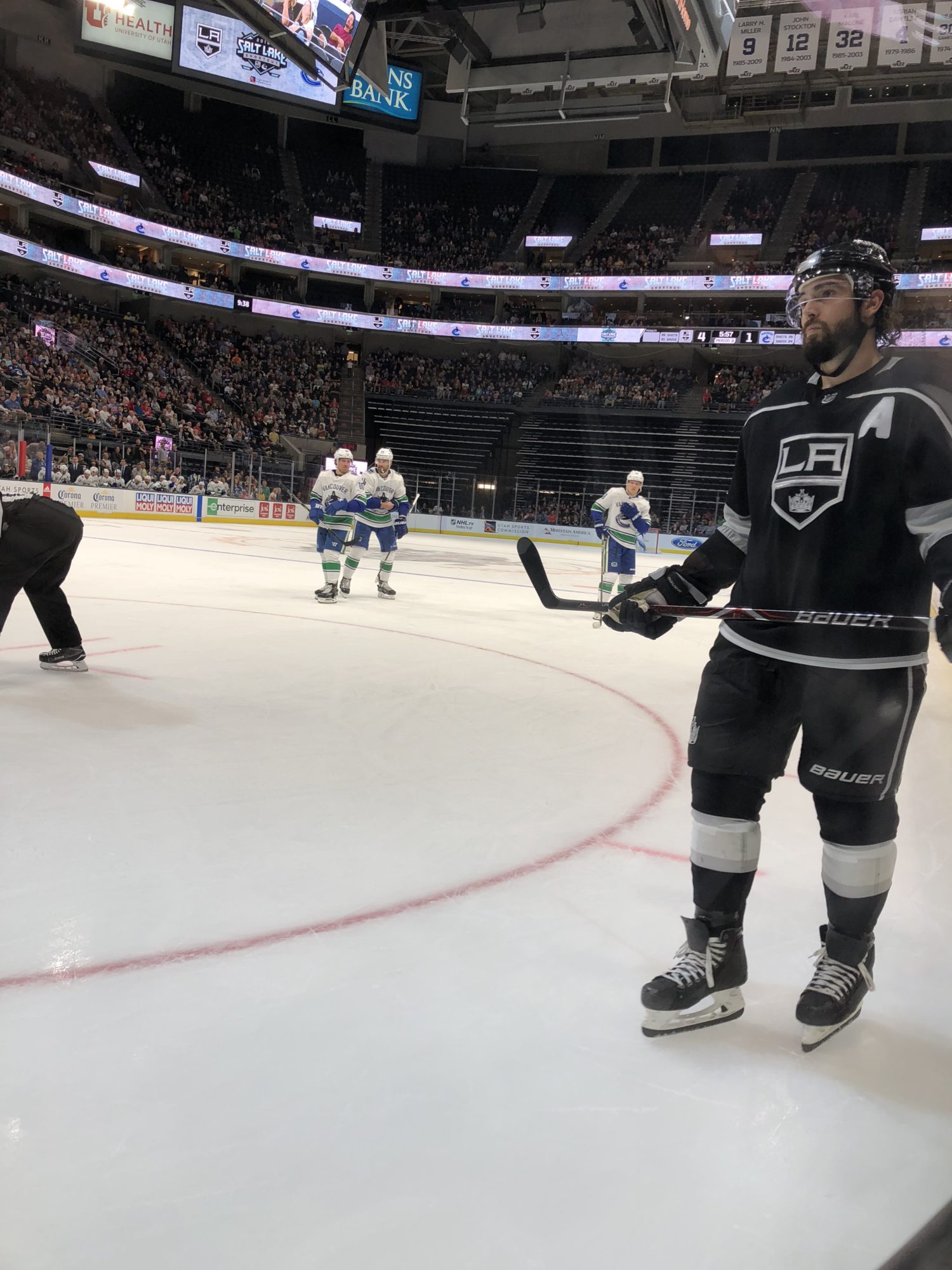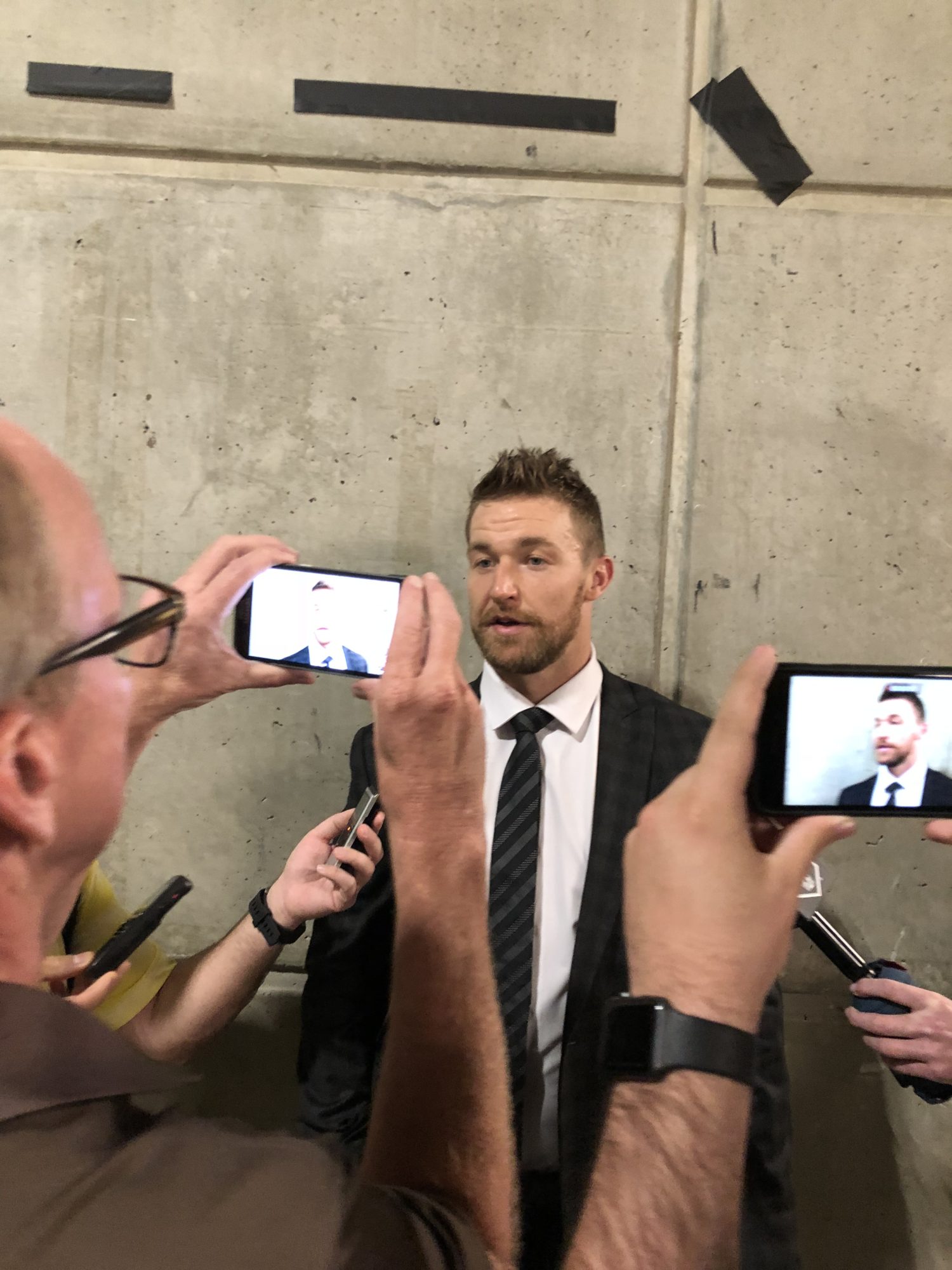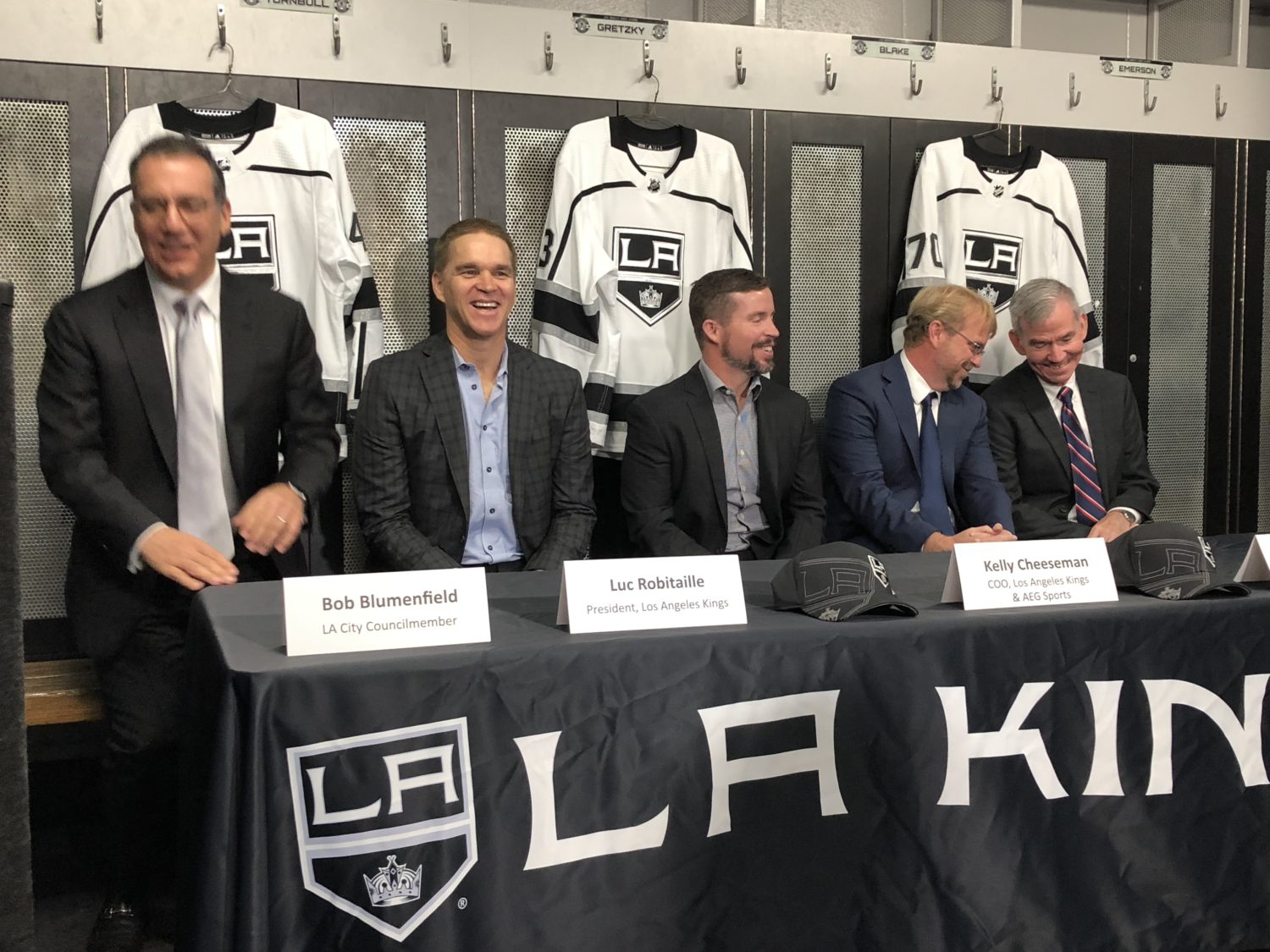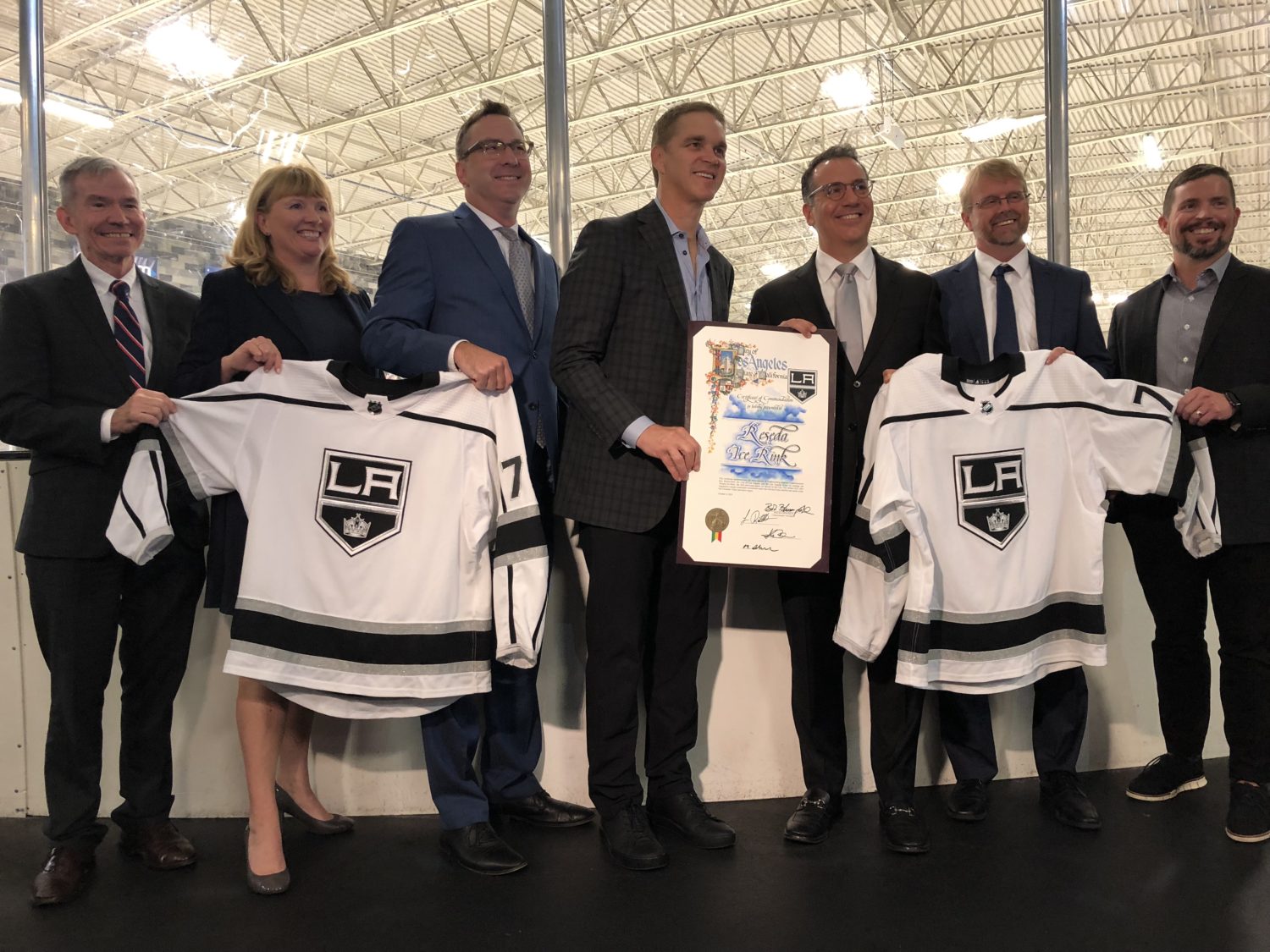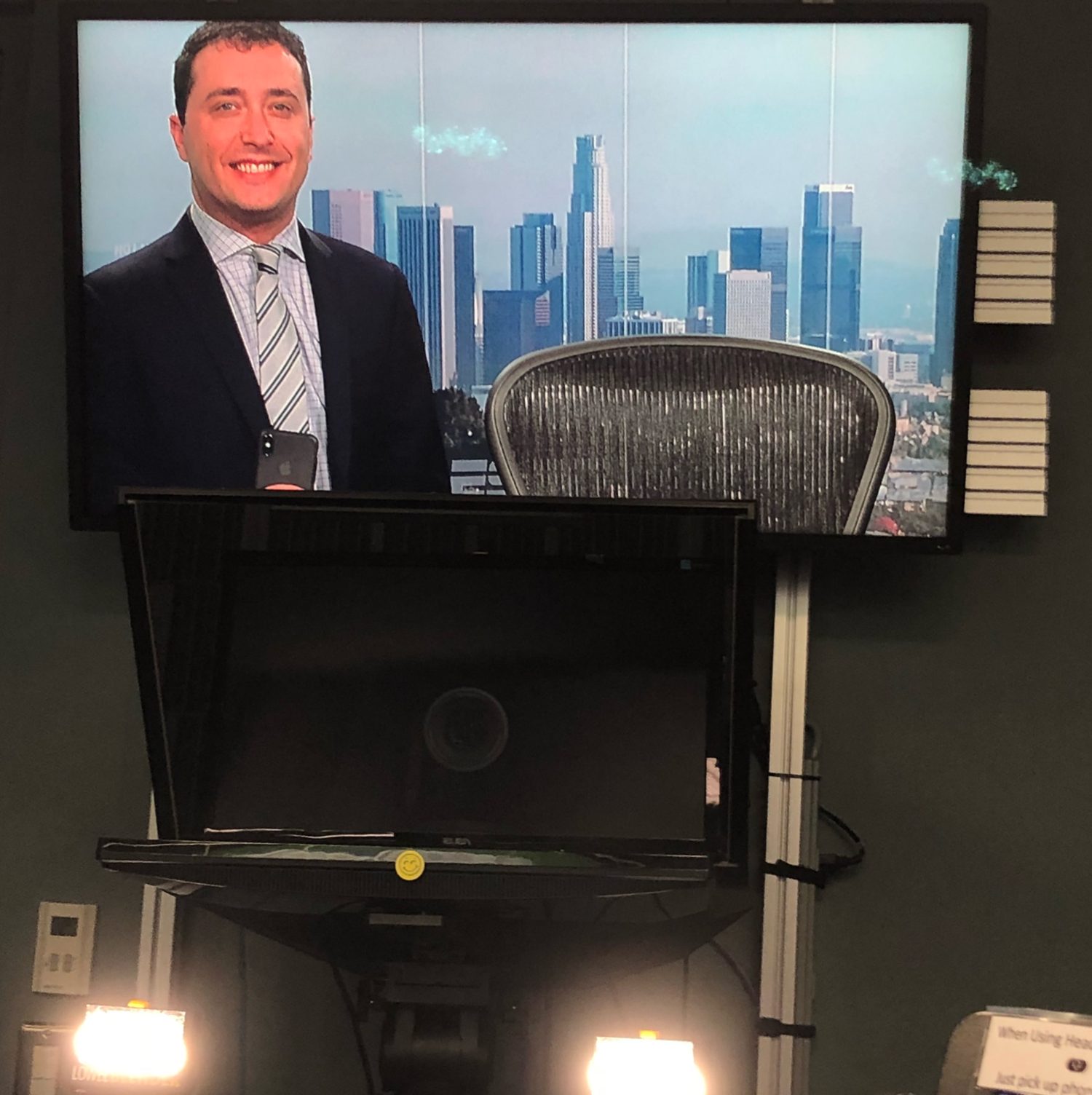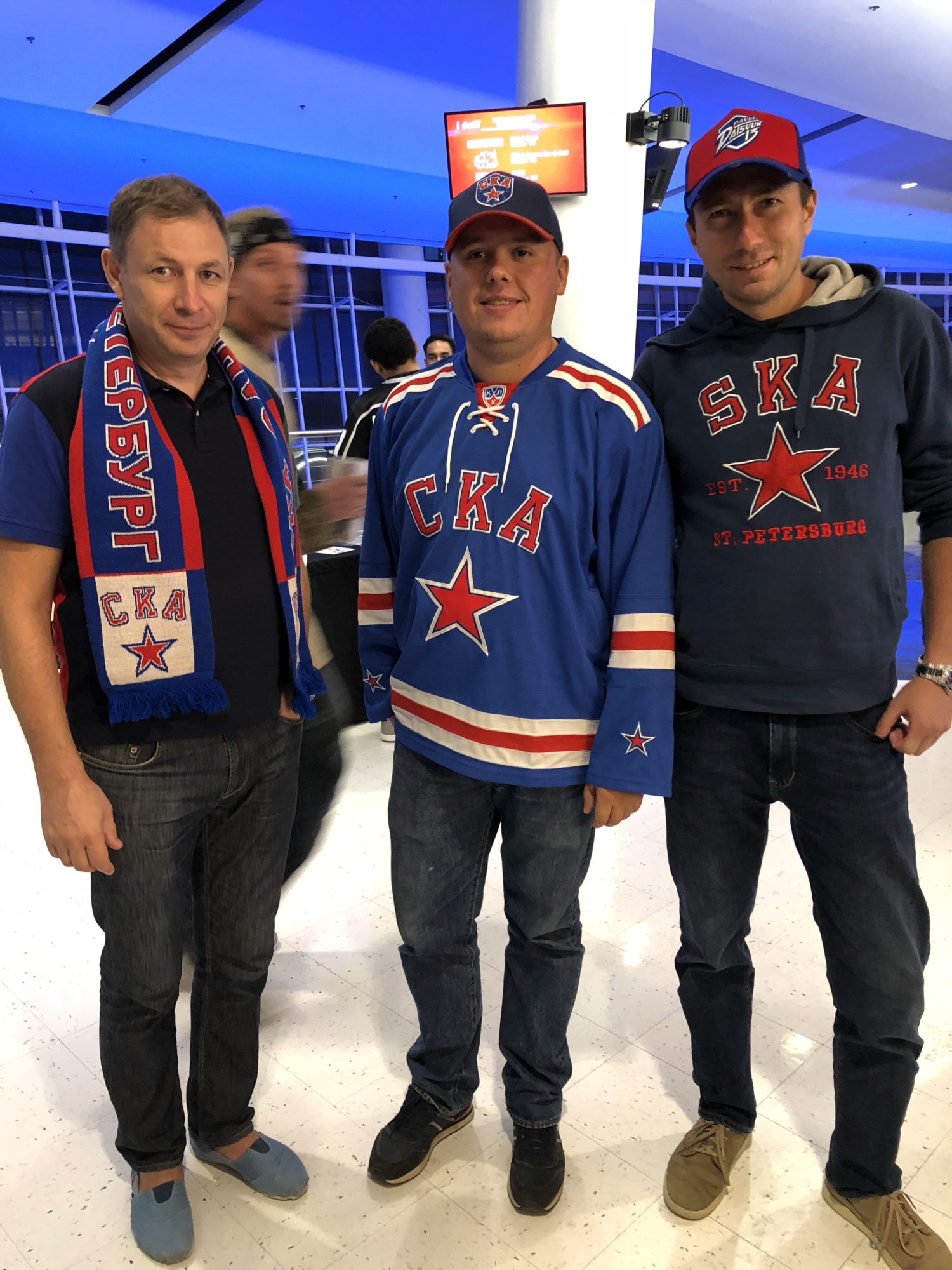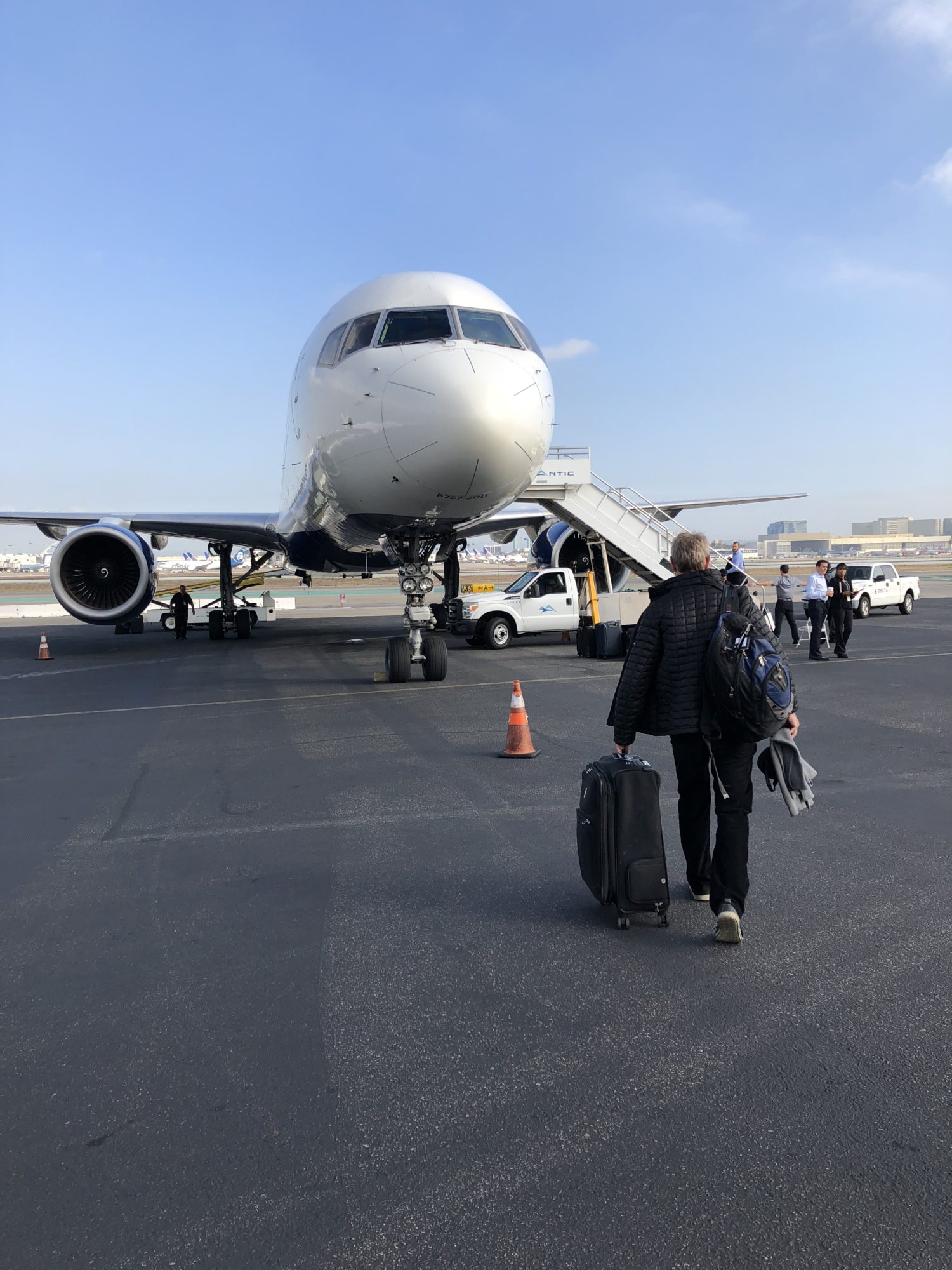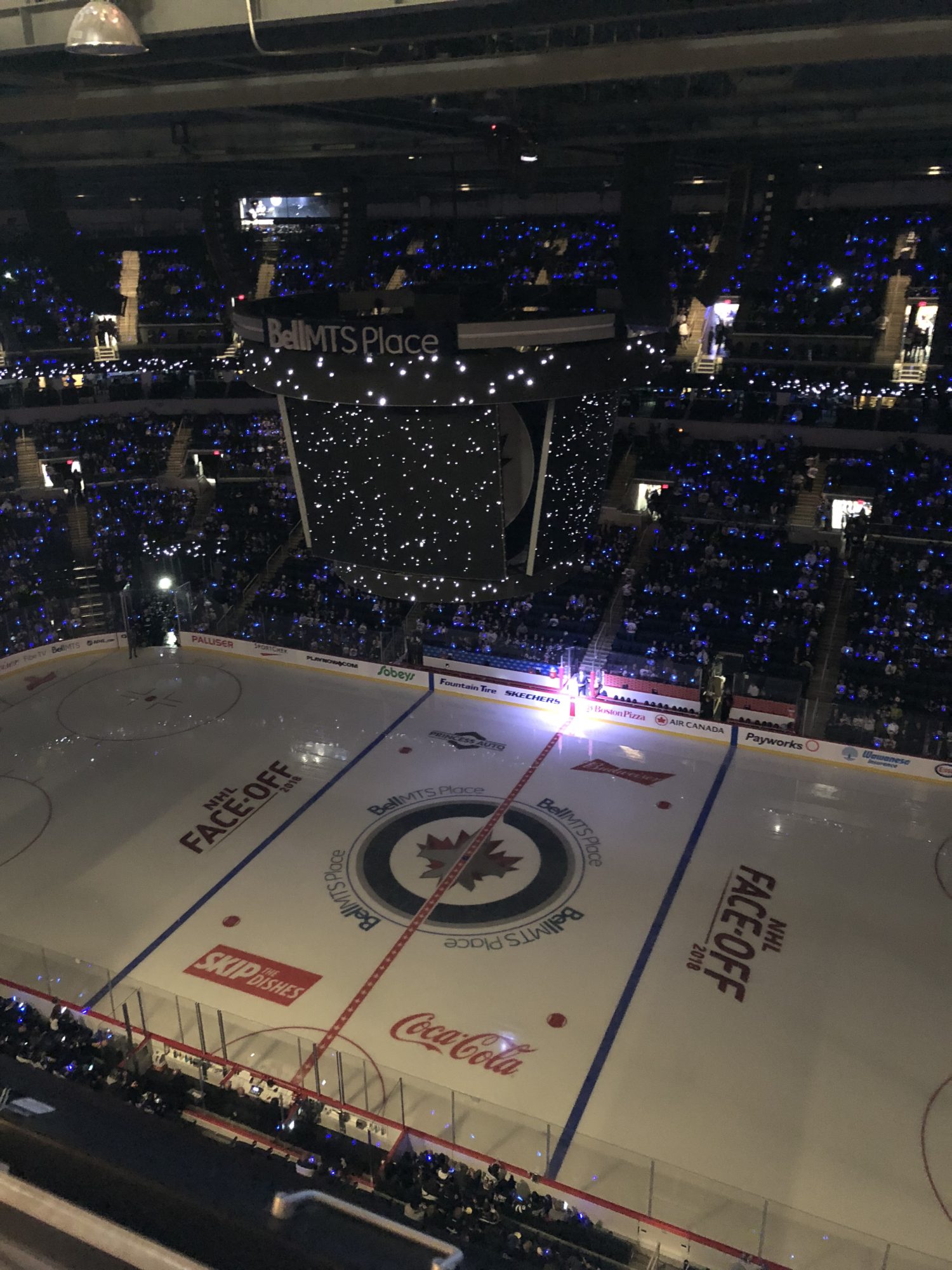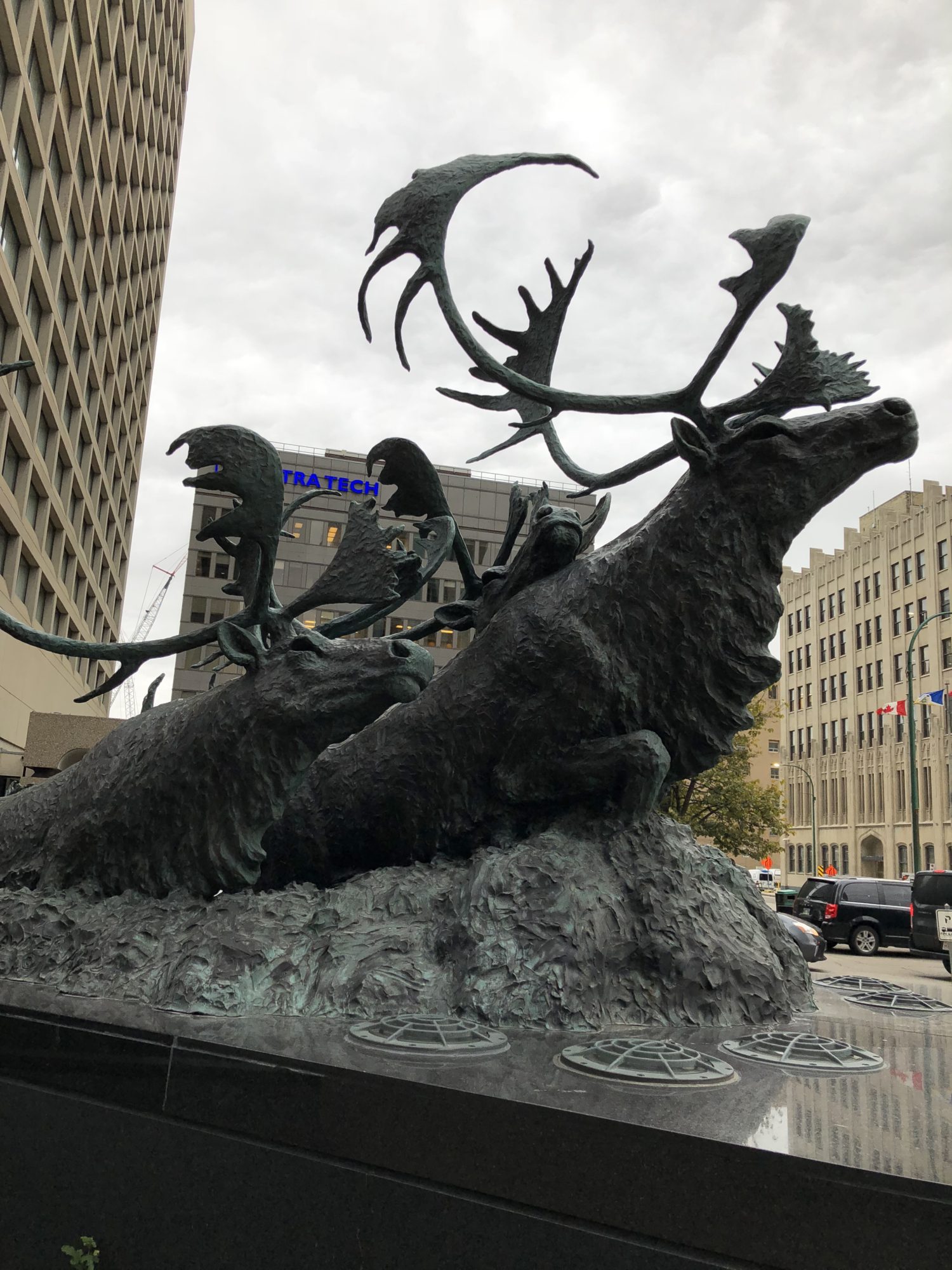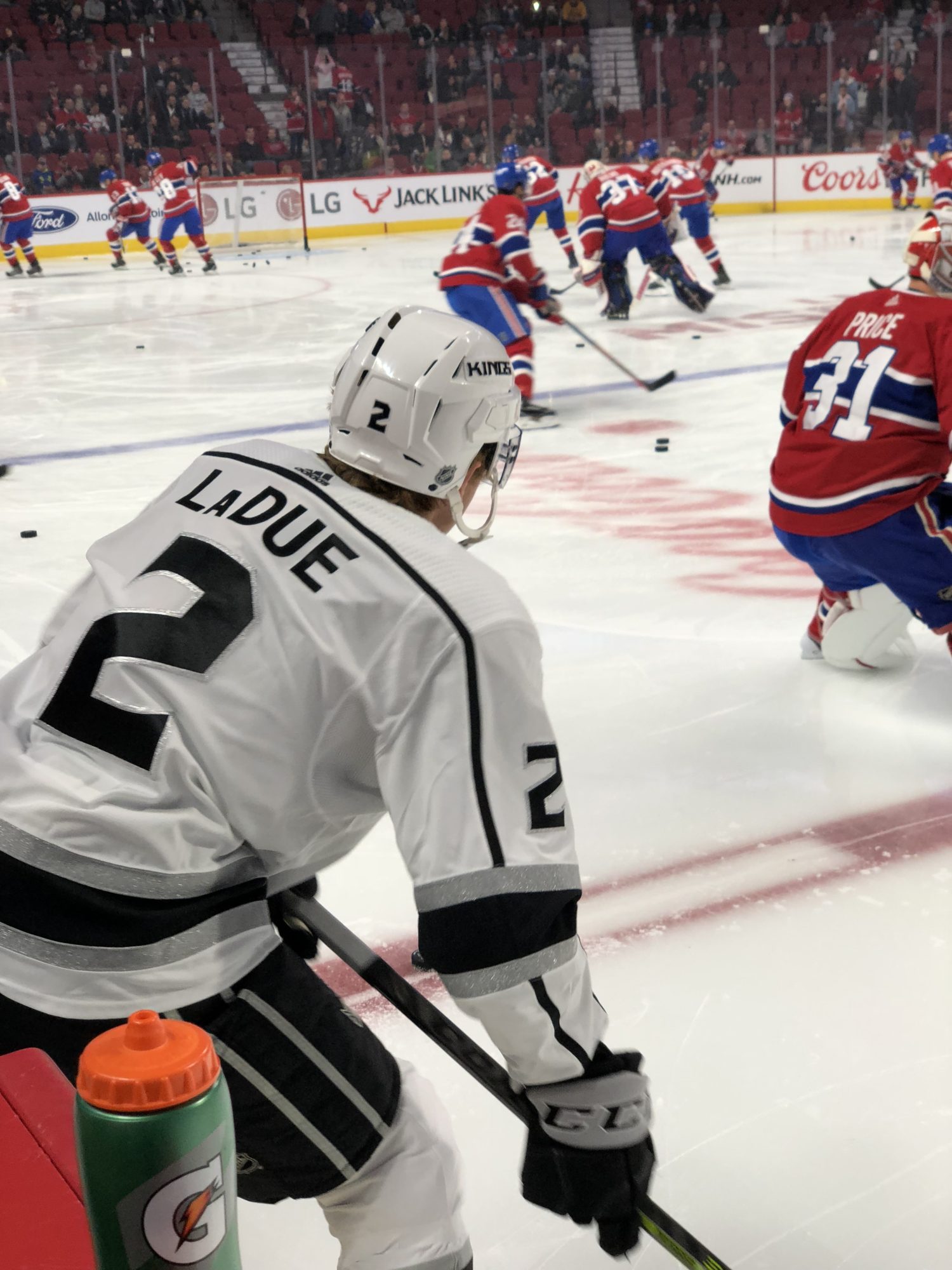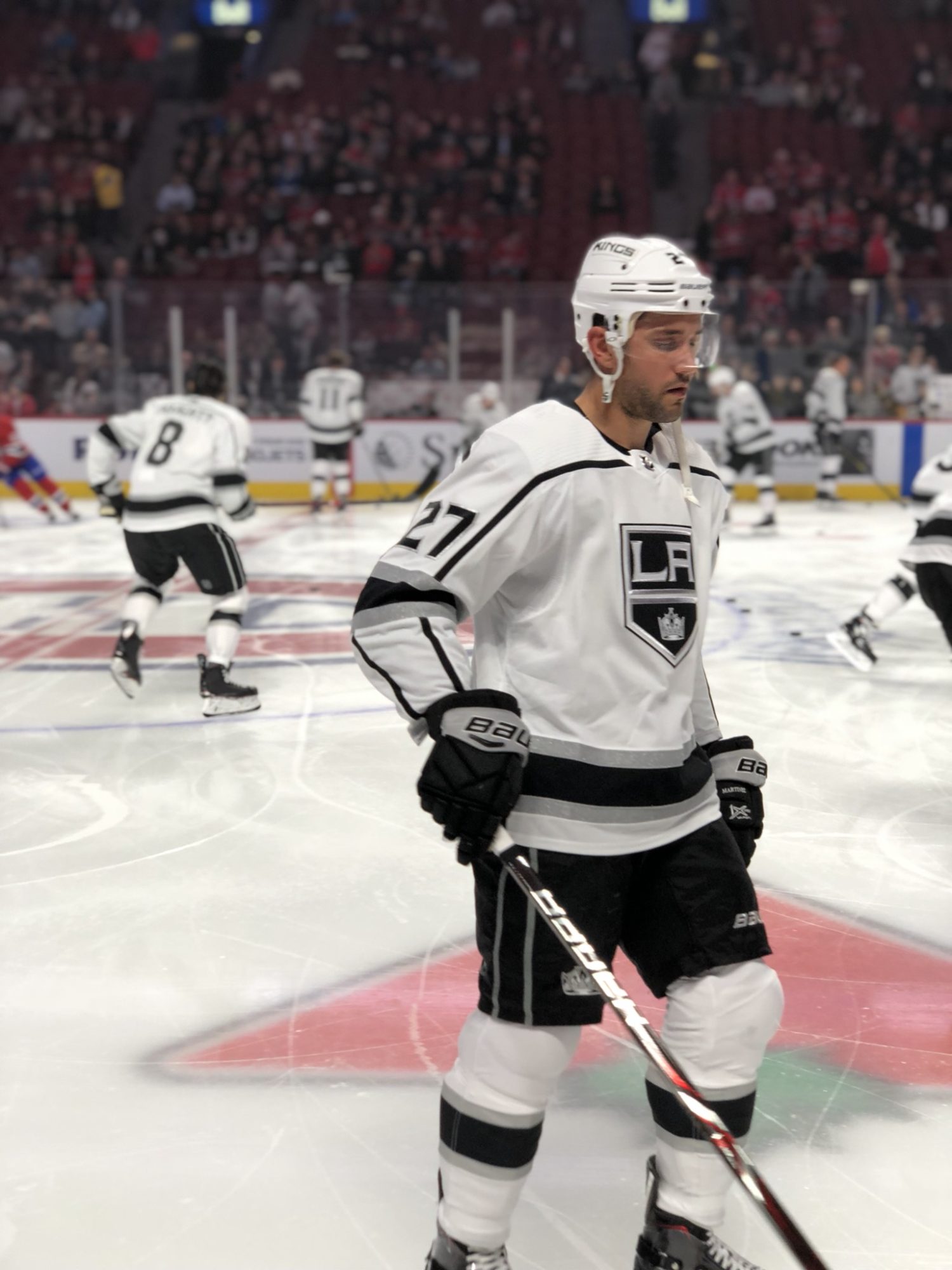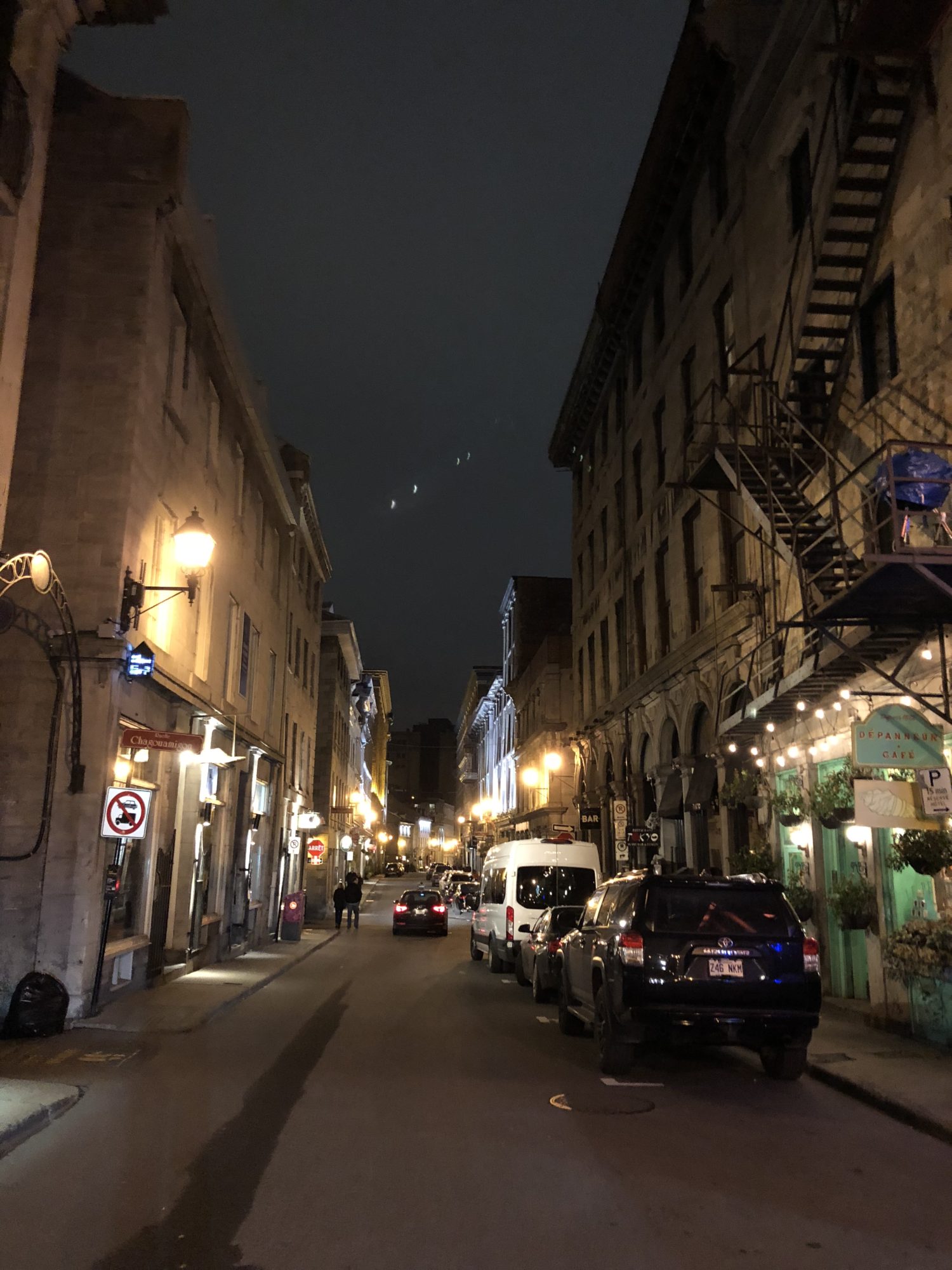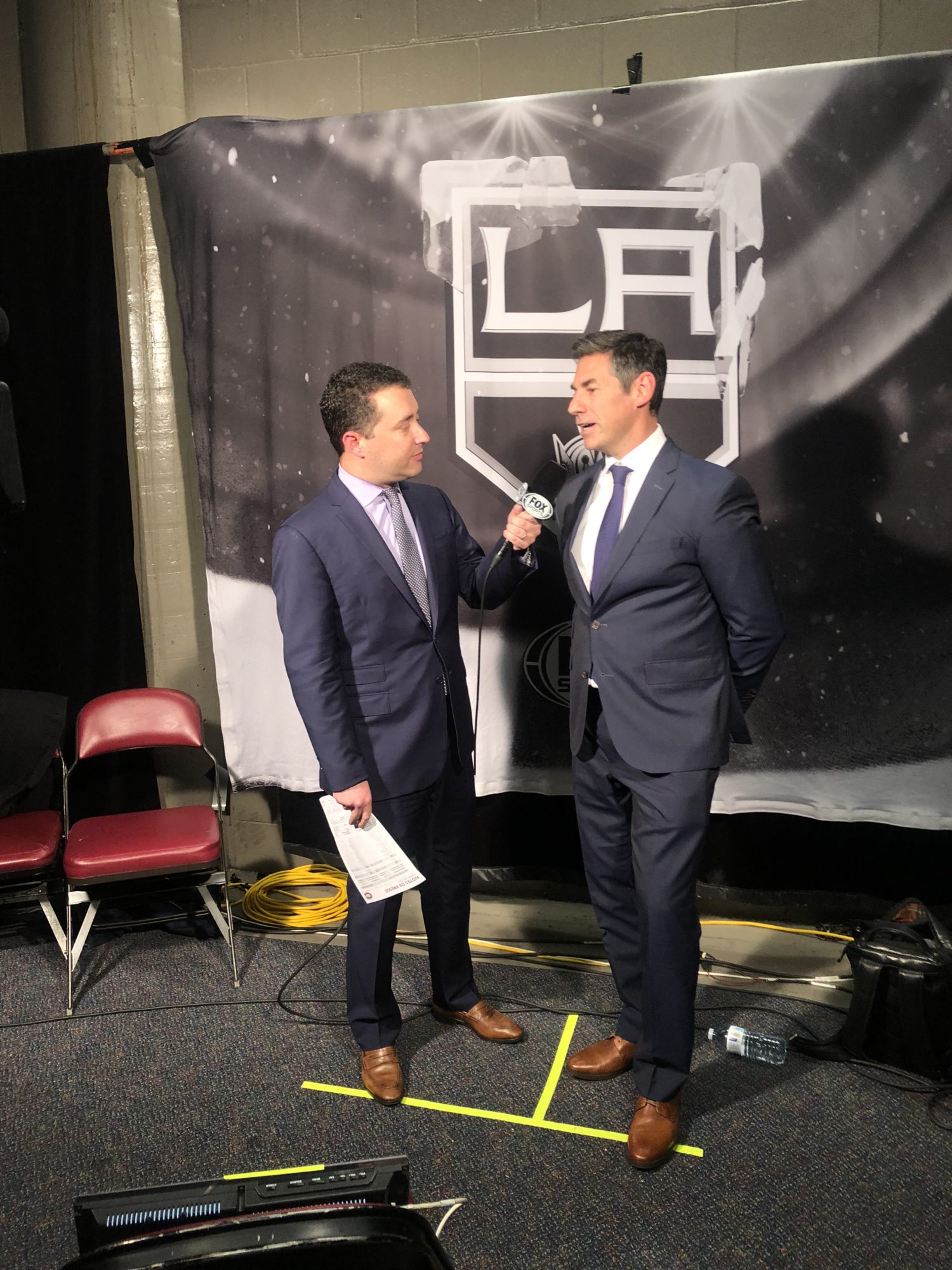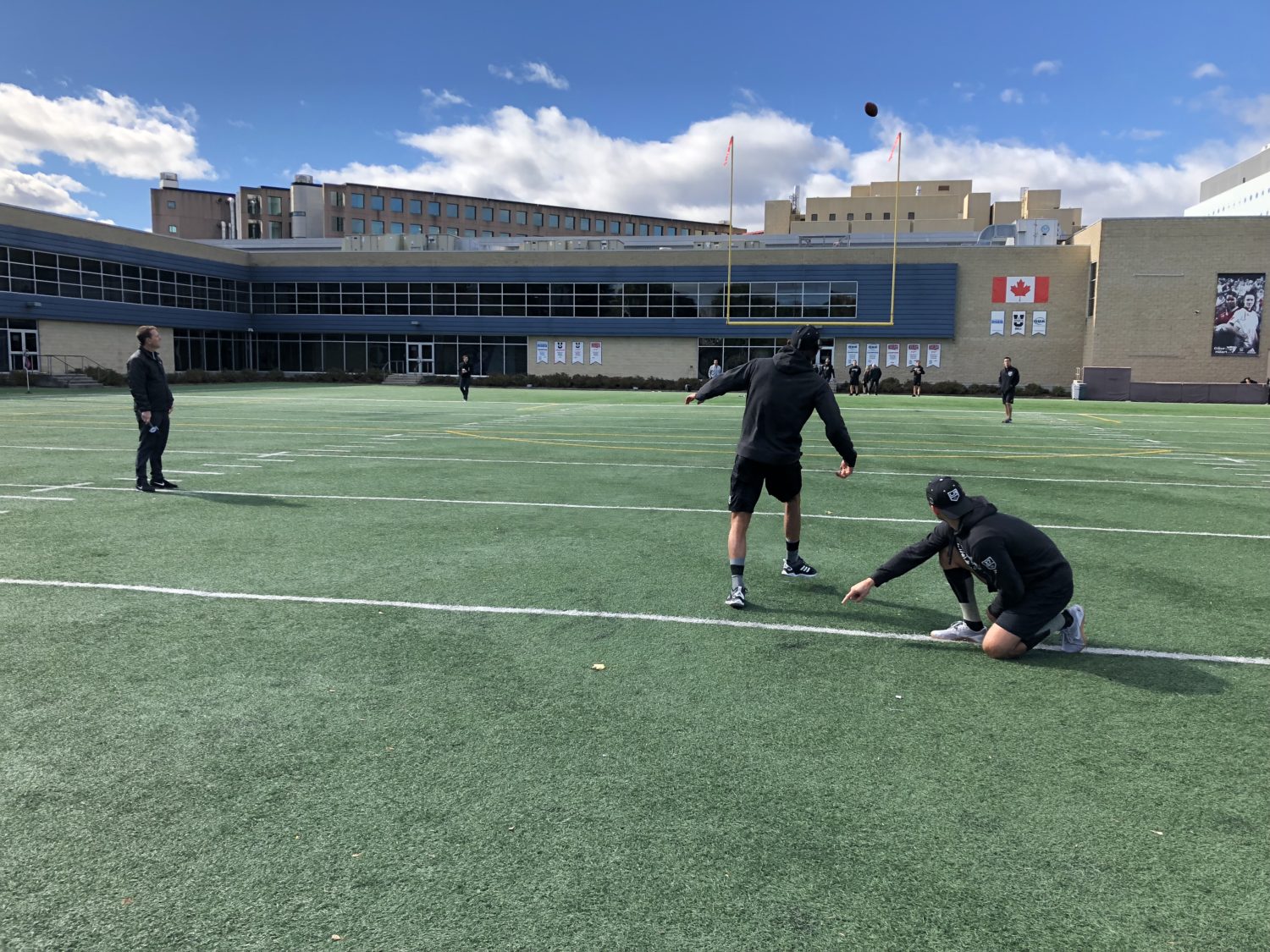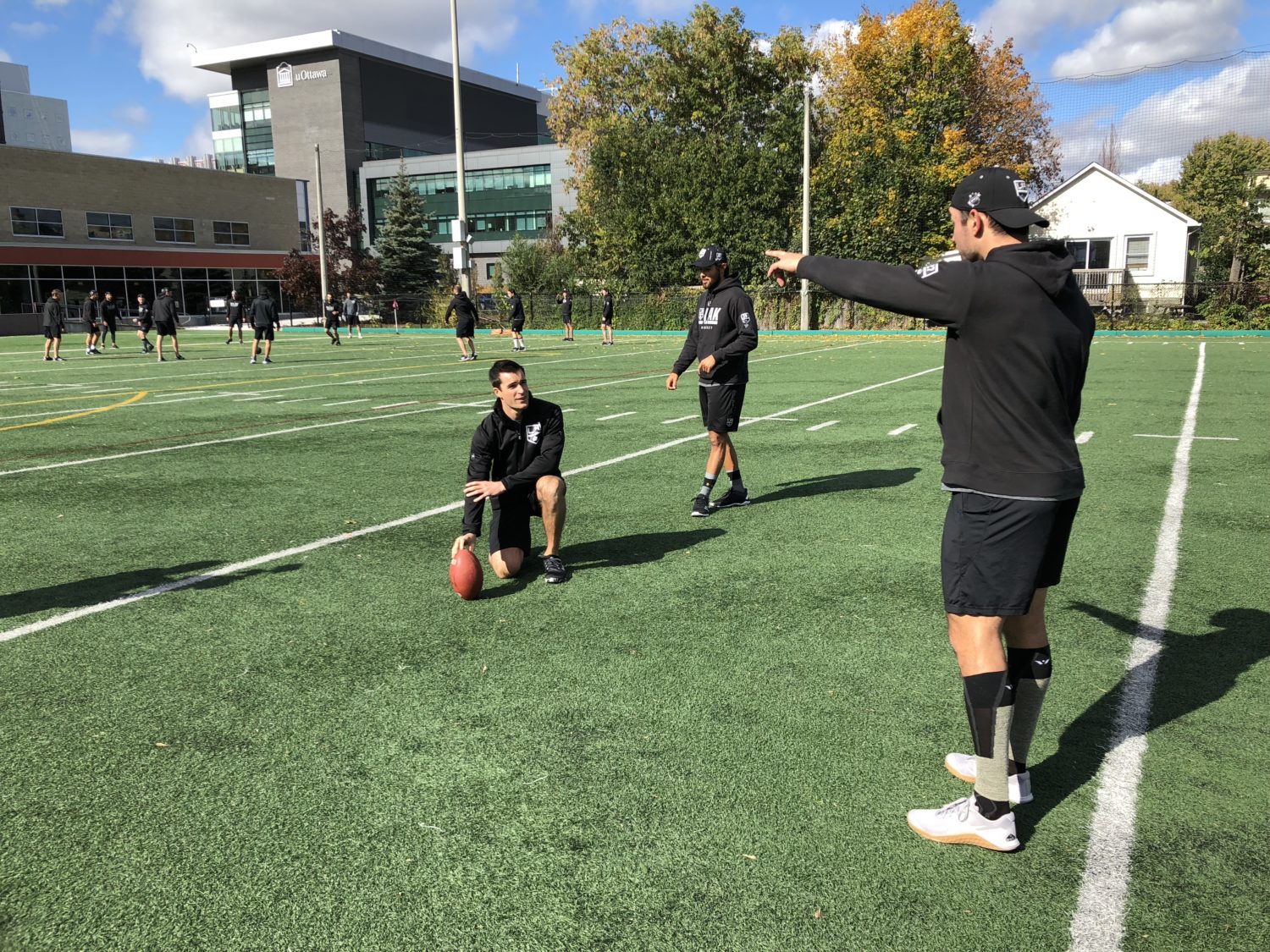 –The television segment wasn't particularly well received while the team was being smoked by Ottawa the next afternoon, but the field goal practice at the University of Ottawa was one of the most fun days we've had on the road in years. After their meetings and off-ice workouts were done, a member of the staff tossed a few footballs in the direction of the players and let their competitive natures go to work on a beautiful fall day. These are pro athletes, and they're young, and naturally there were competitions and chirping in what looking back was kind of an interesting social experiment that Mike Hassan and Patrick O'Neal did a good job capturing.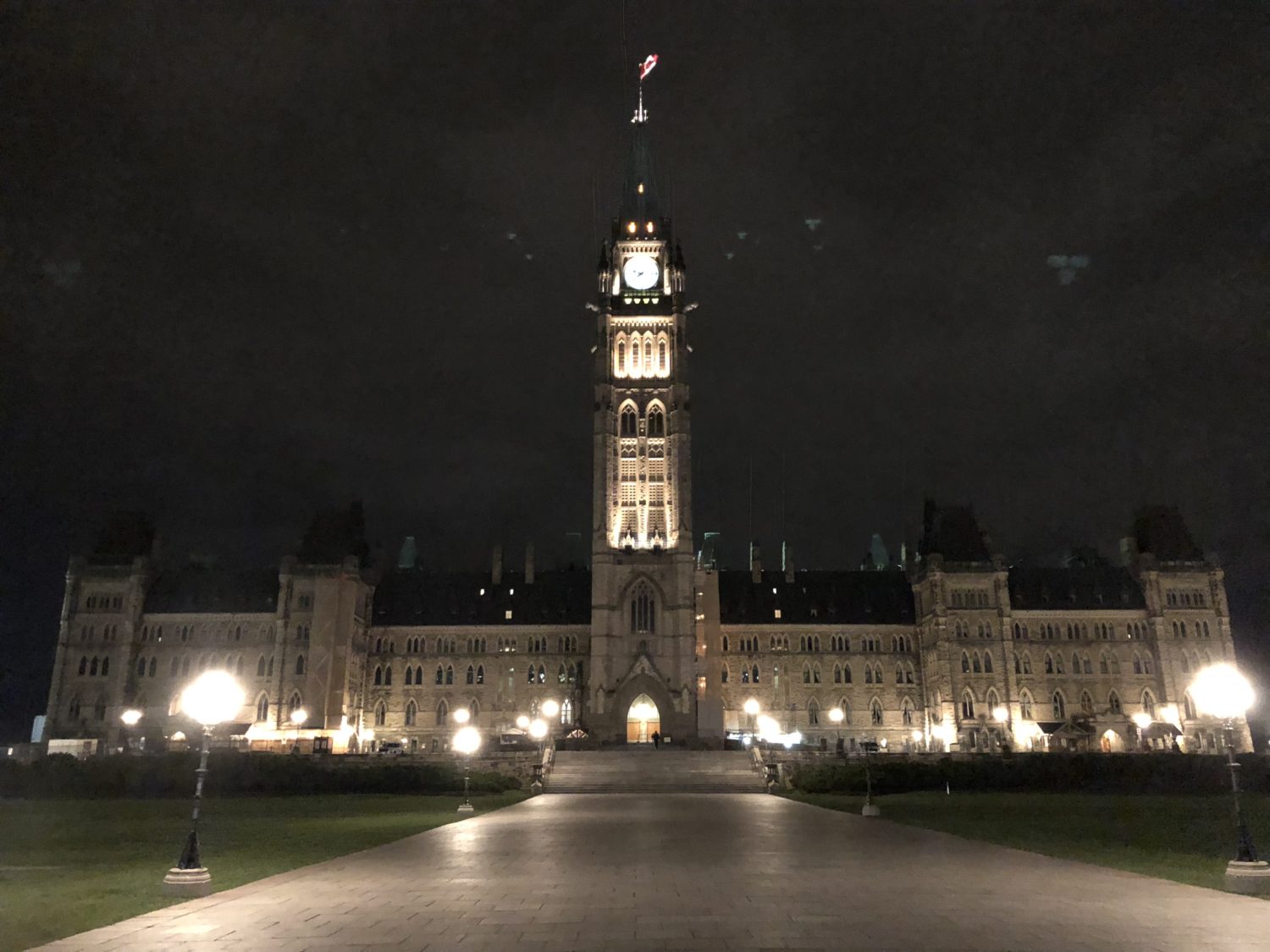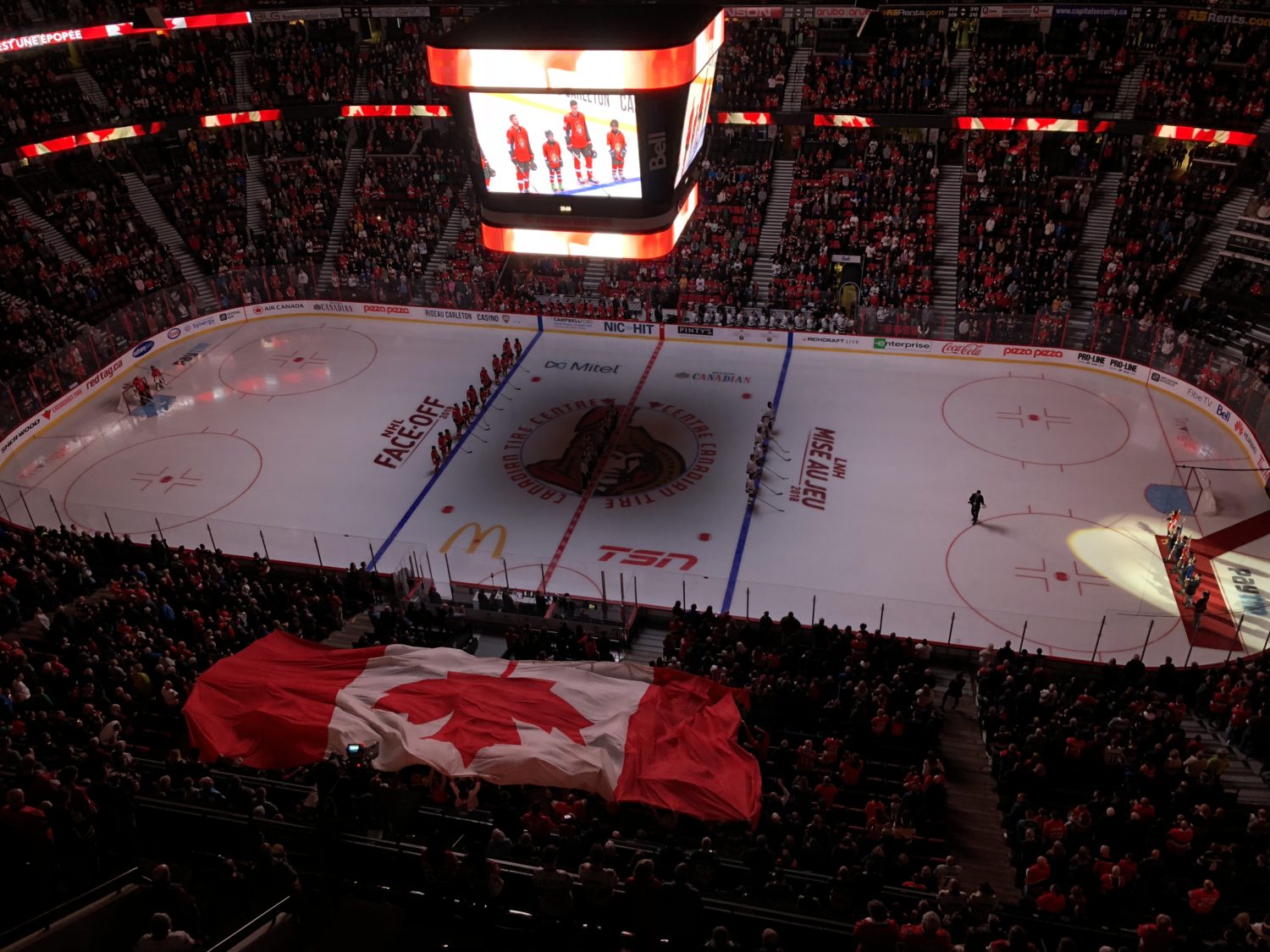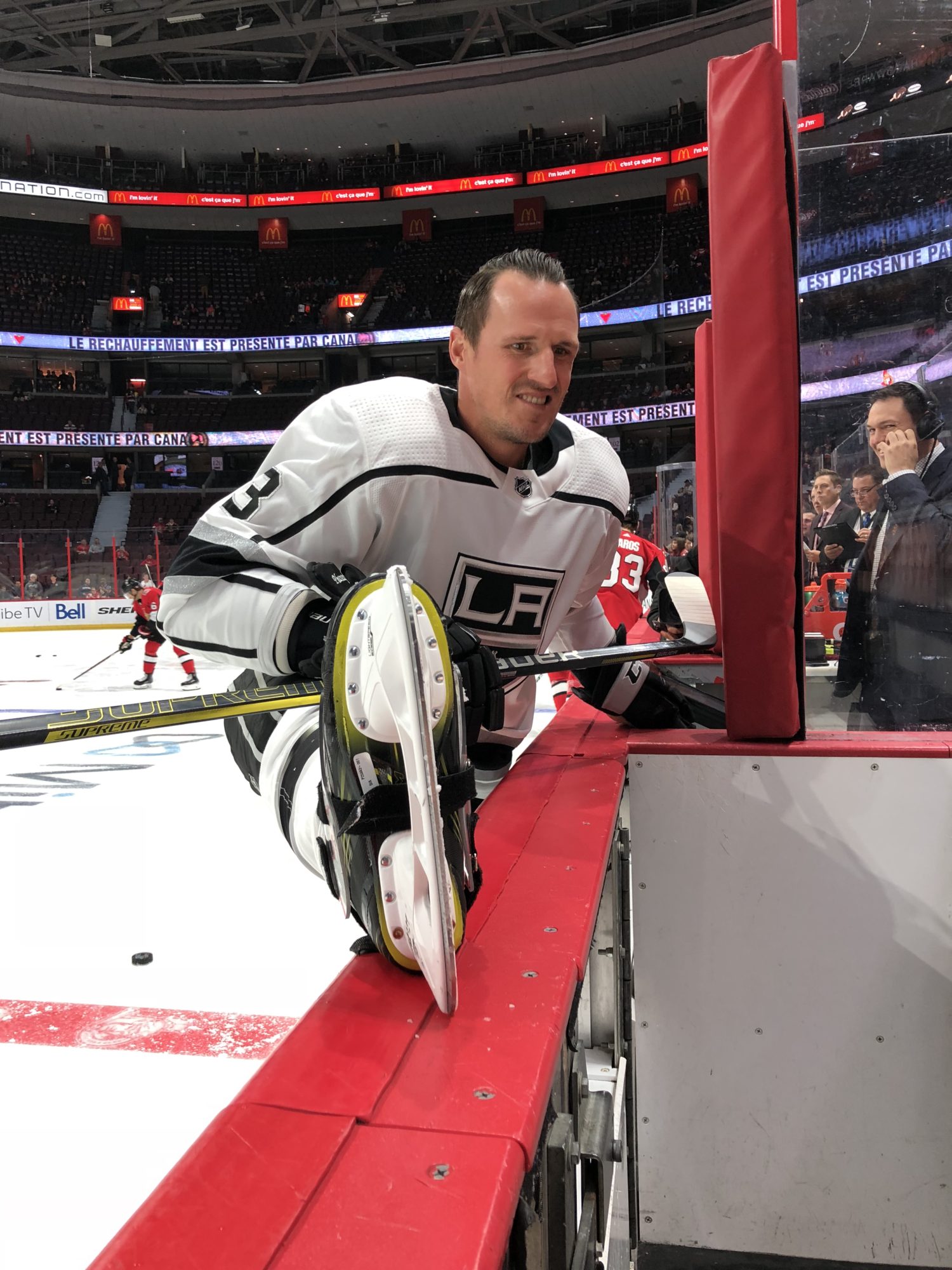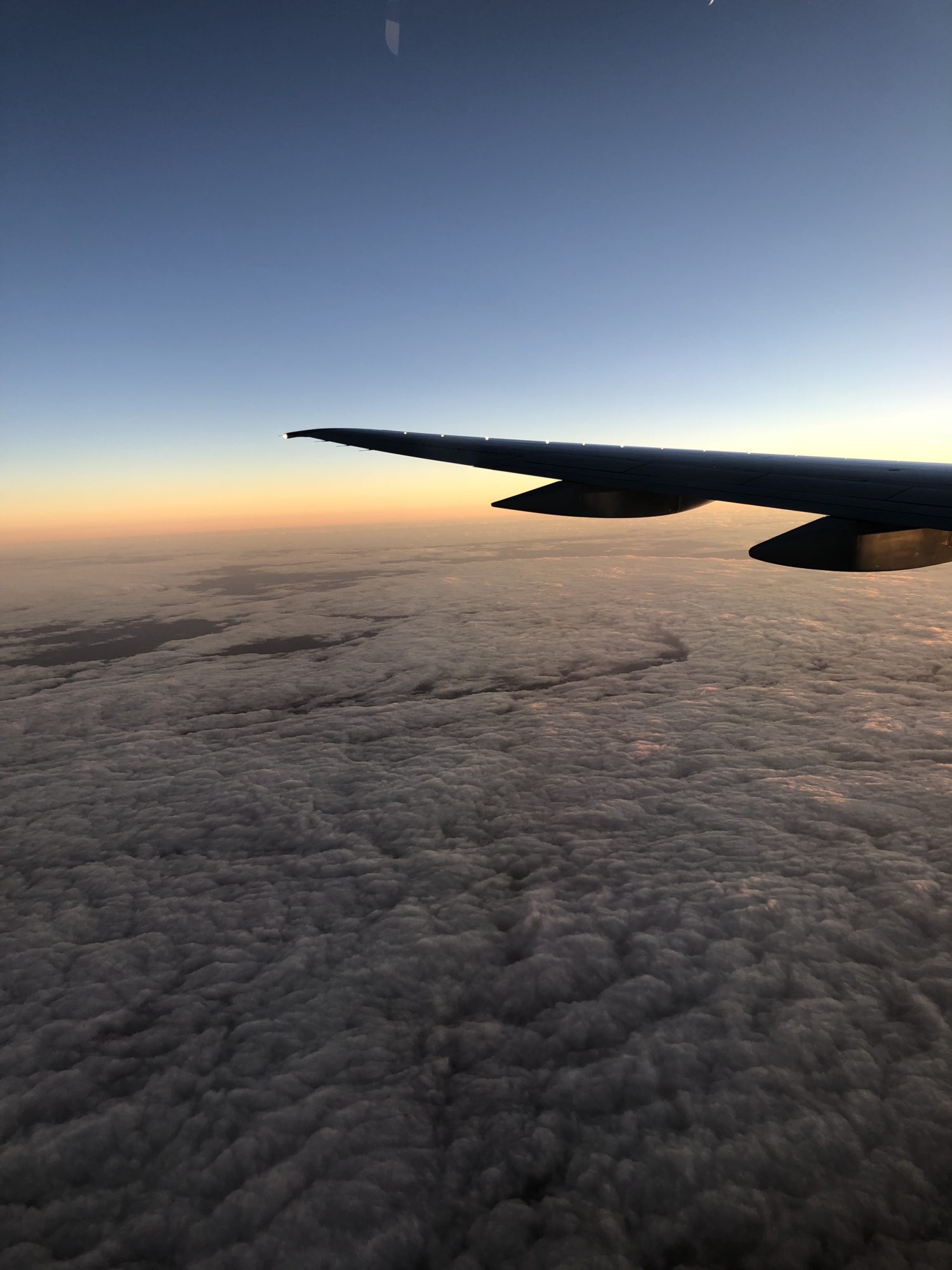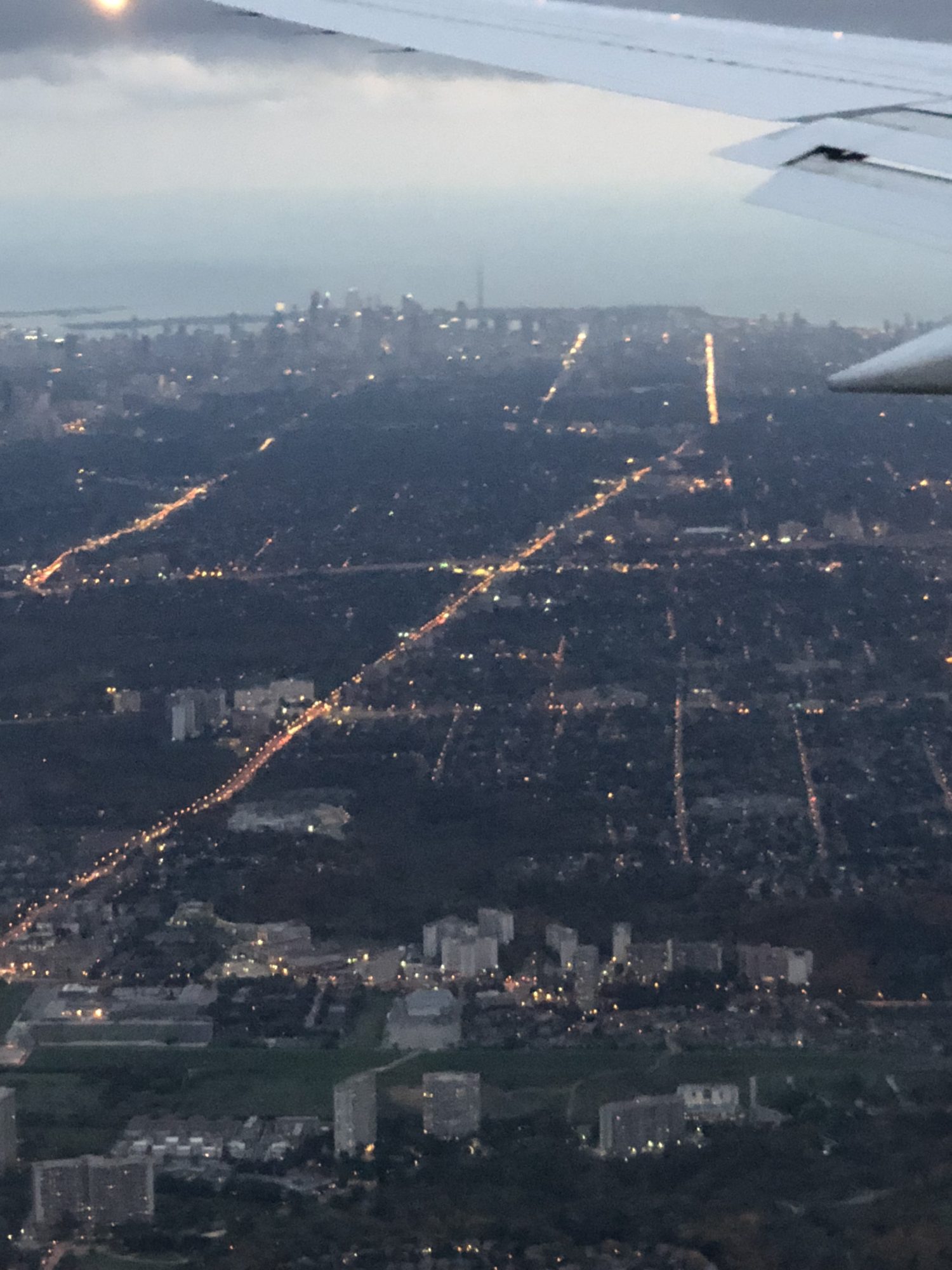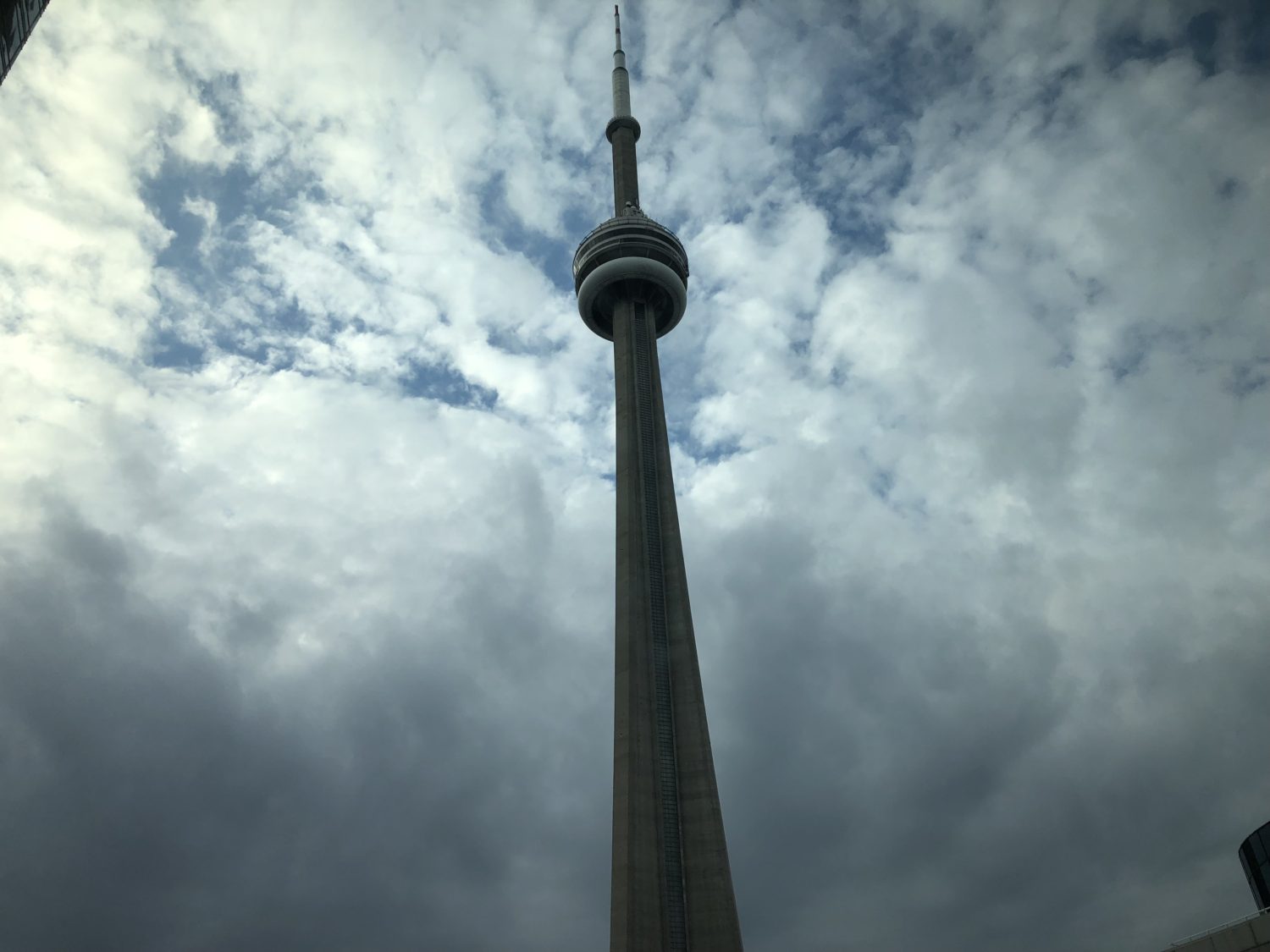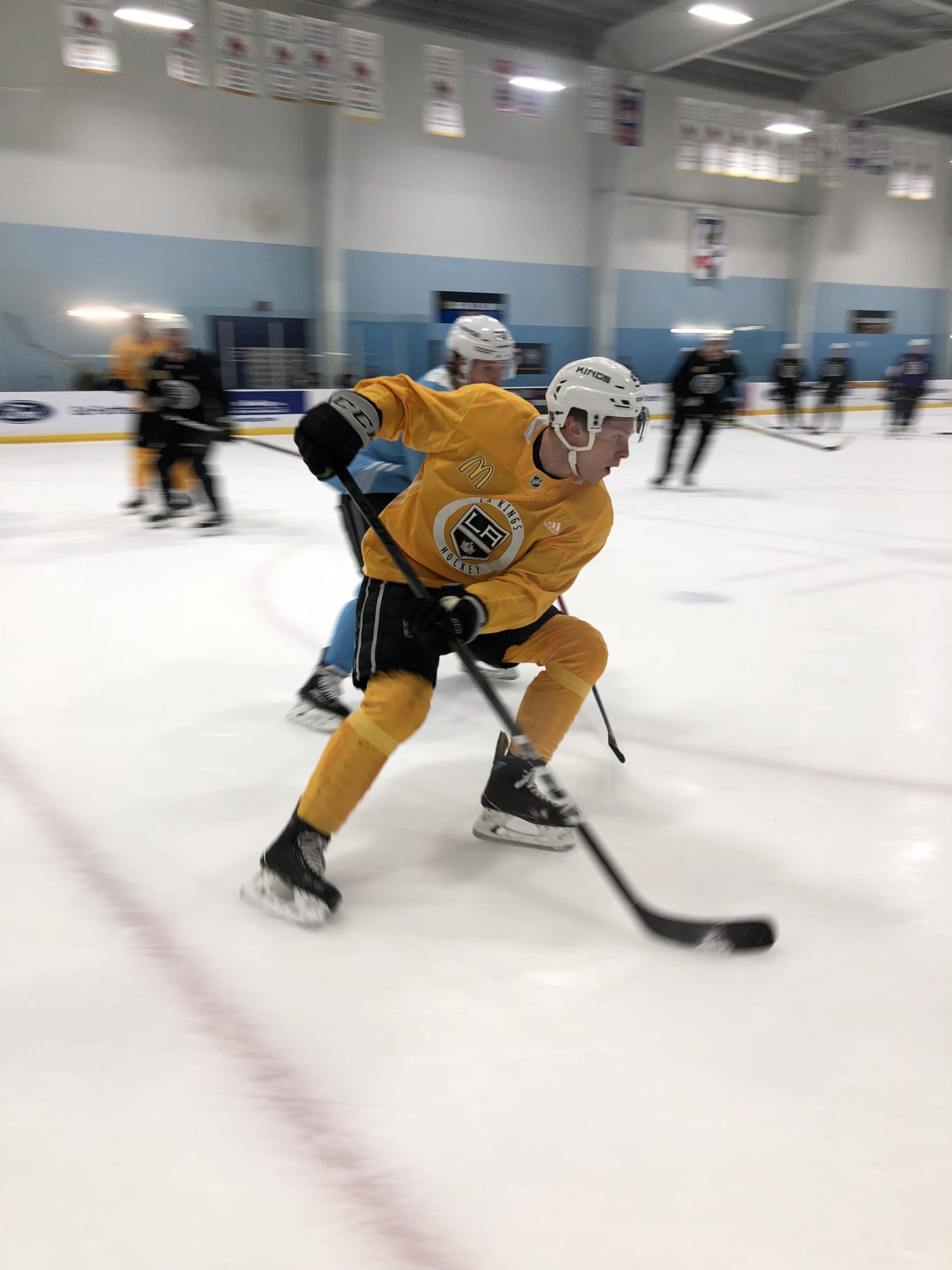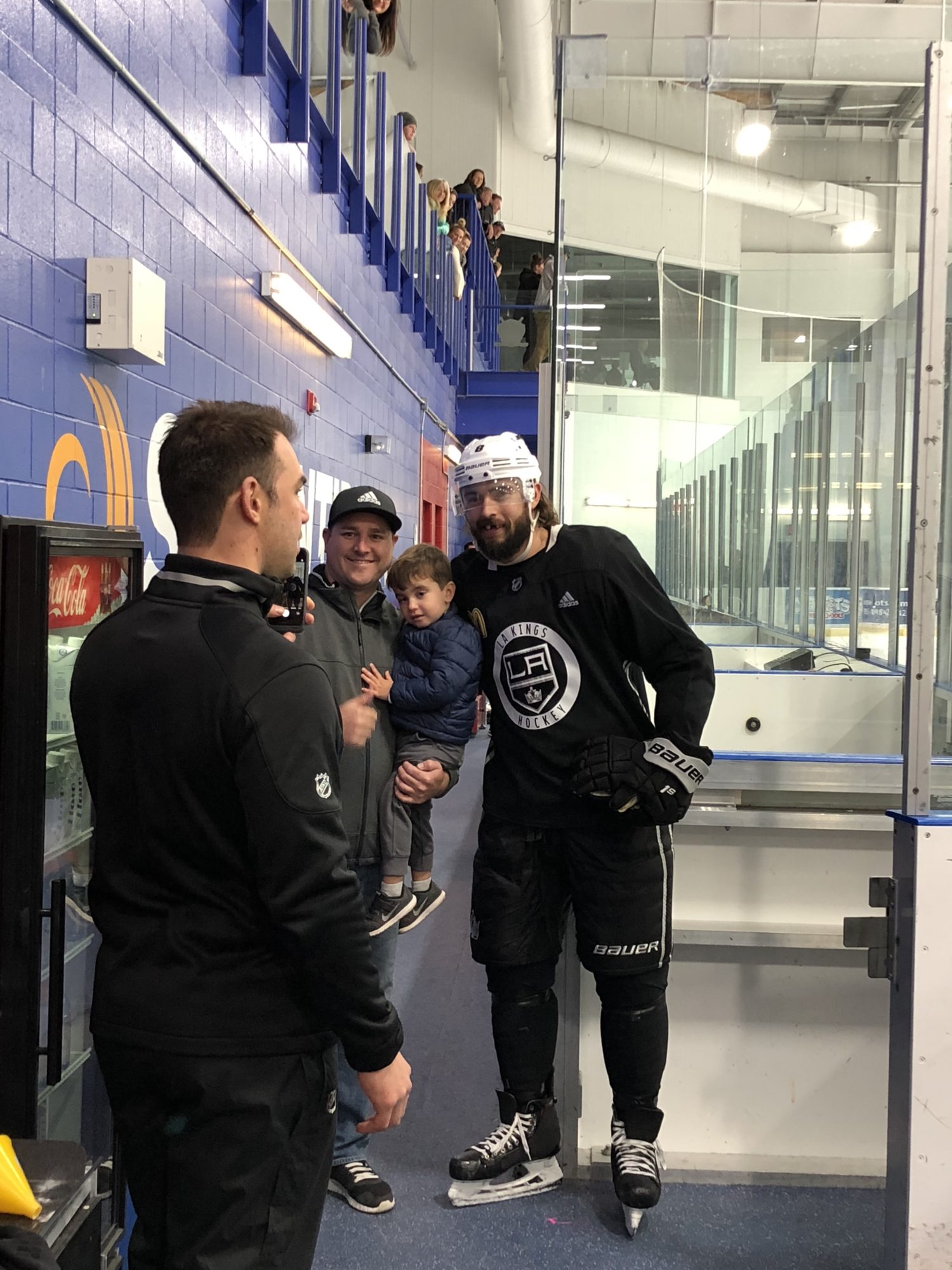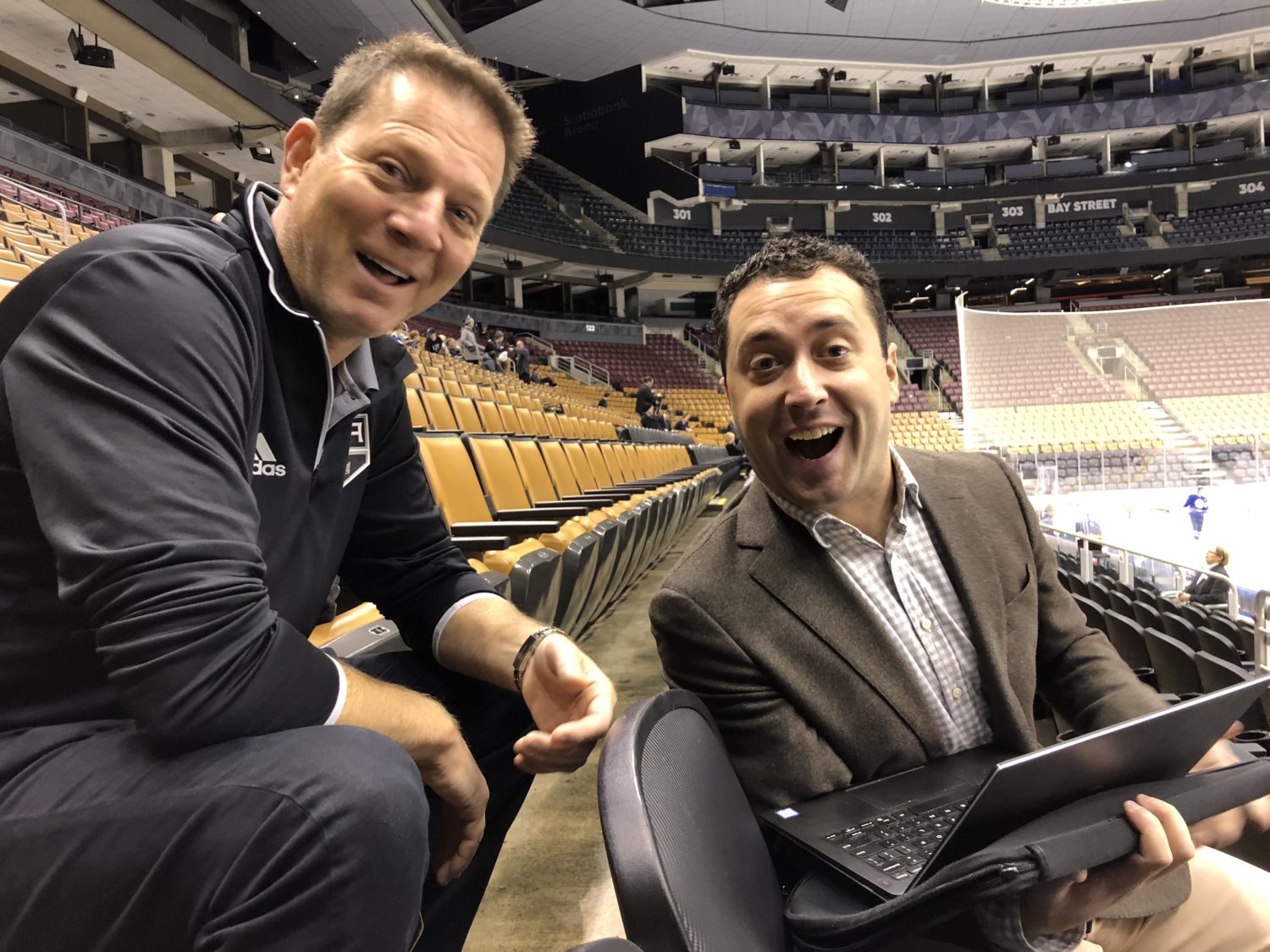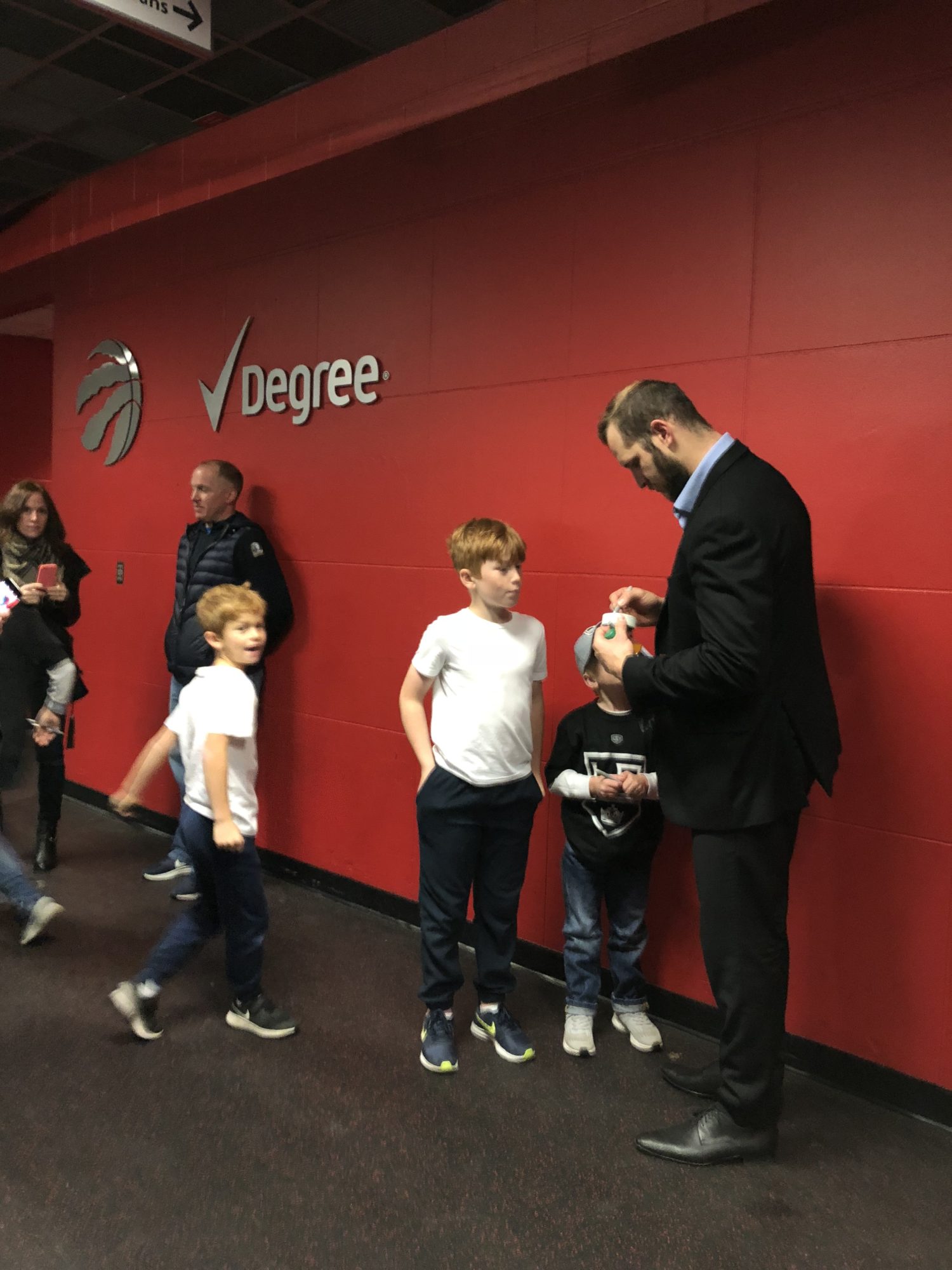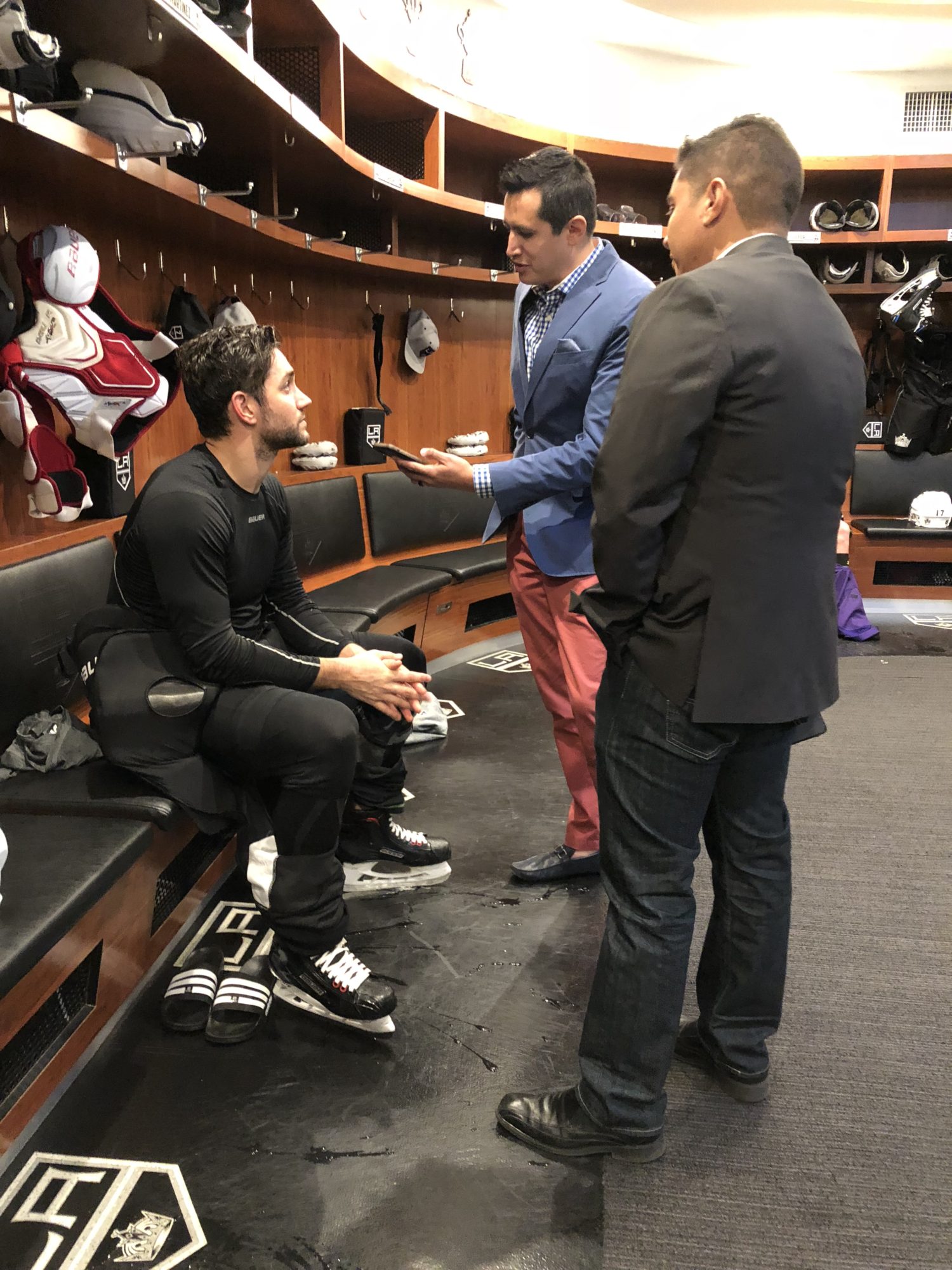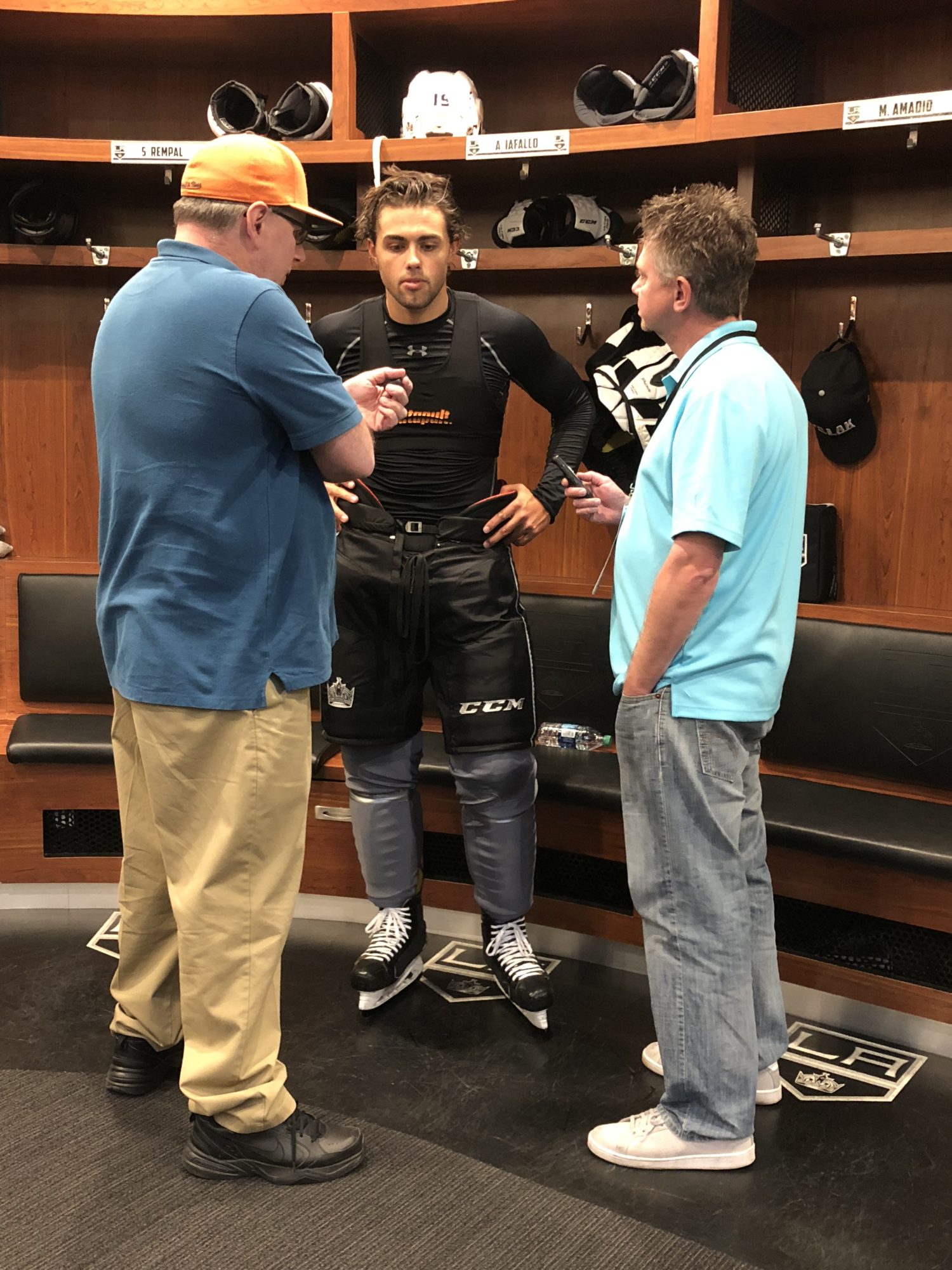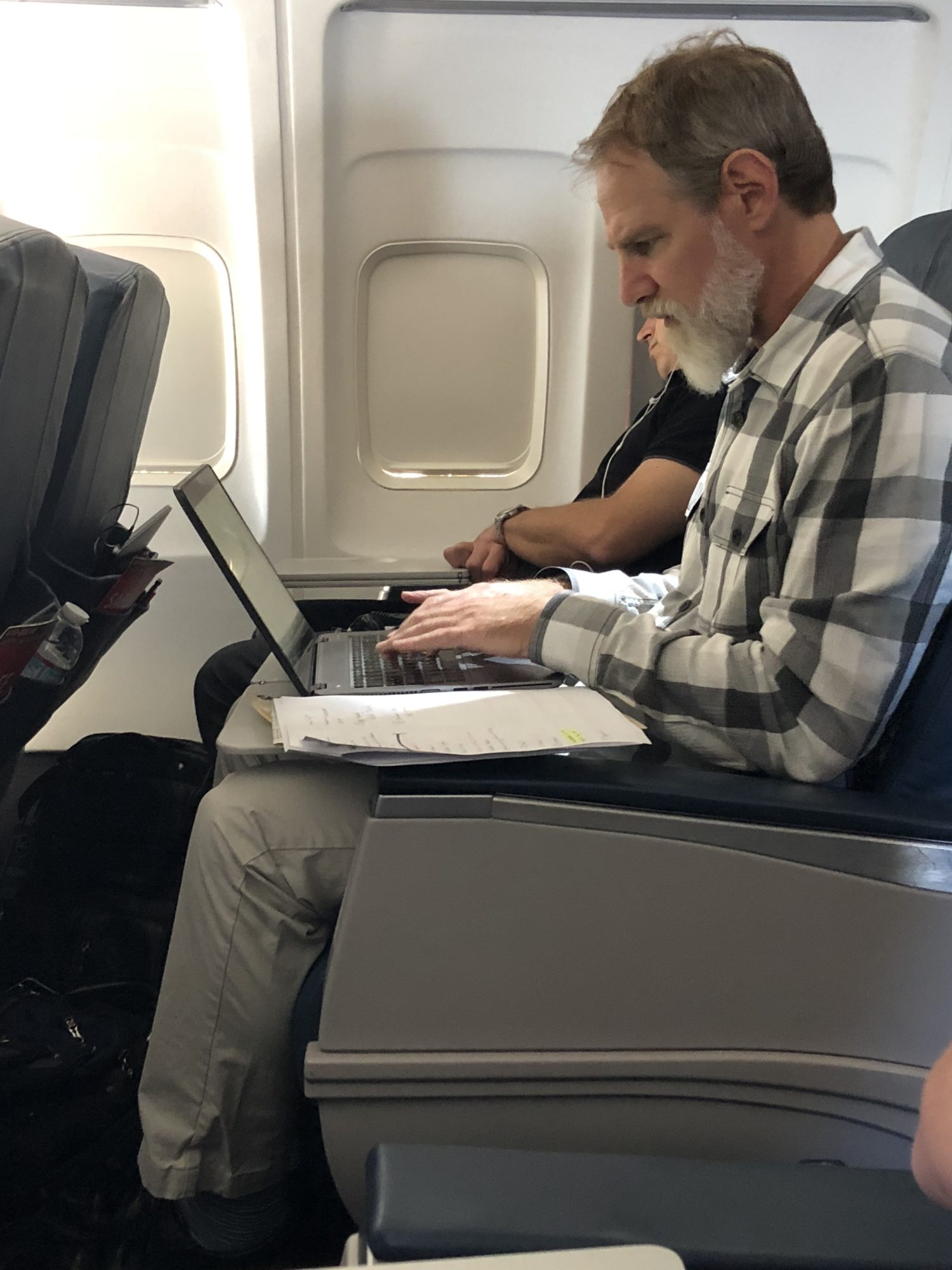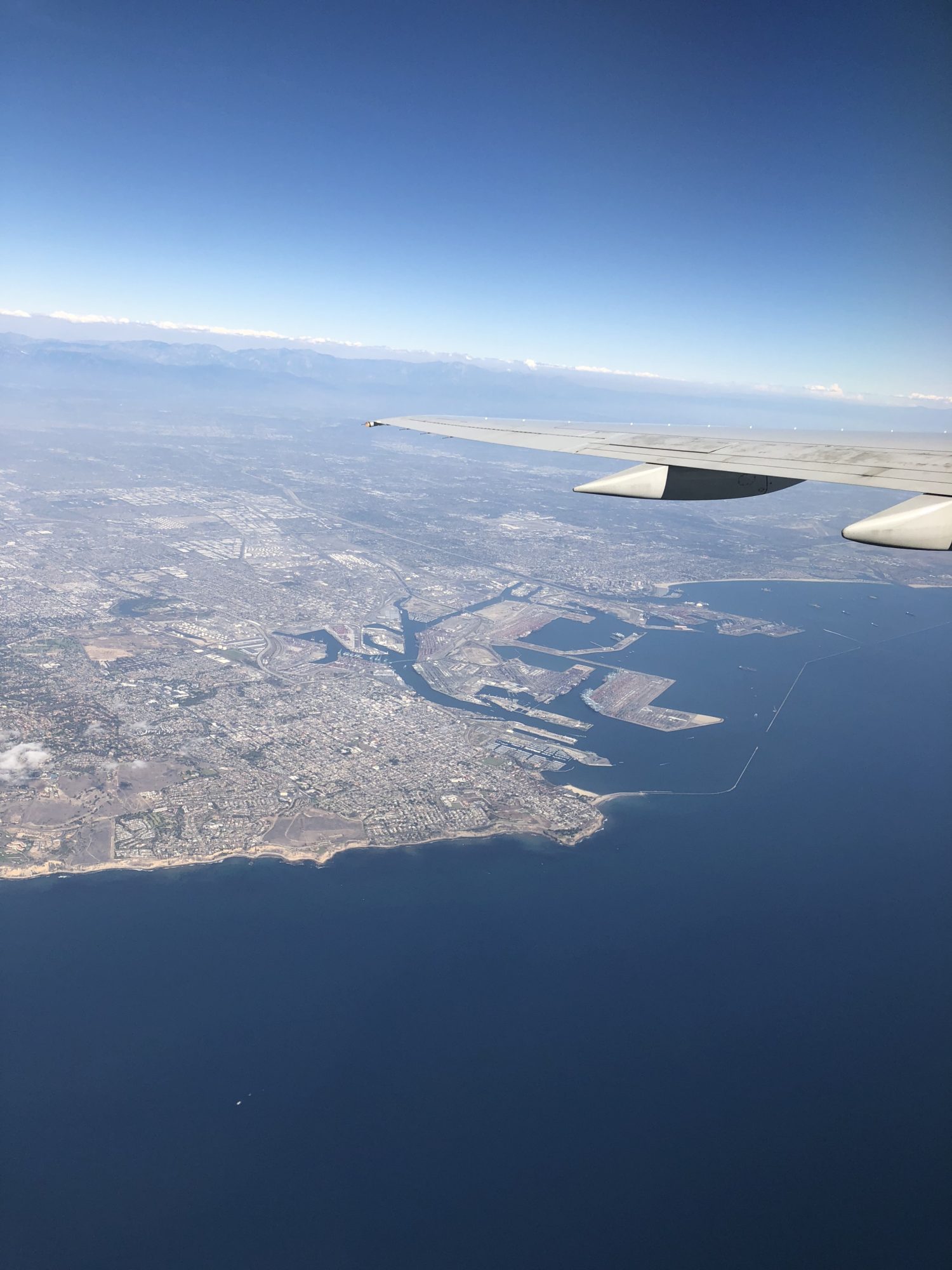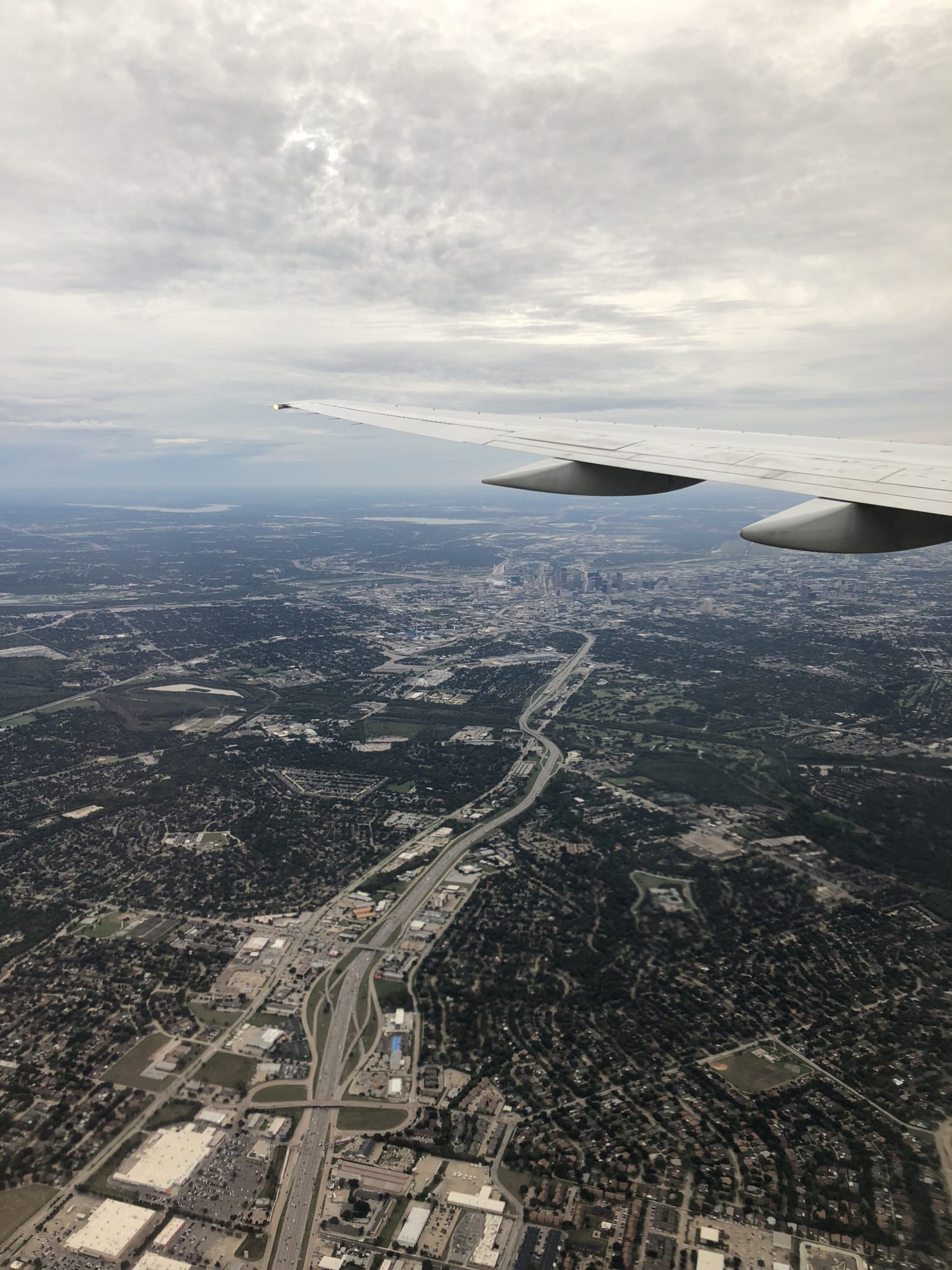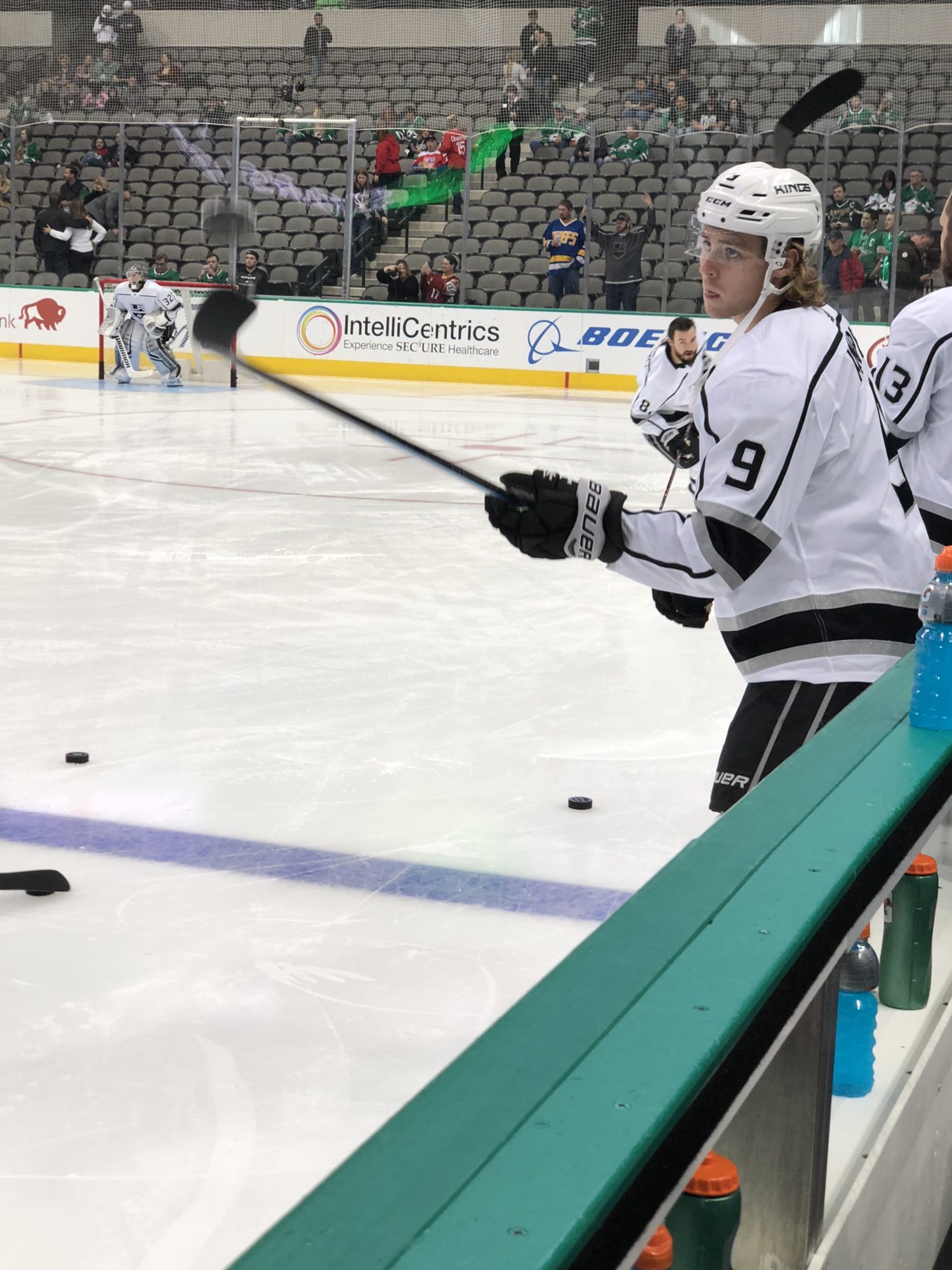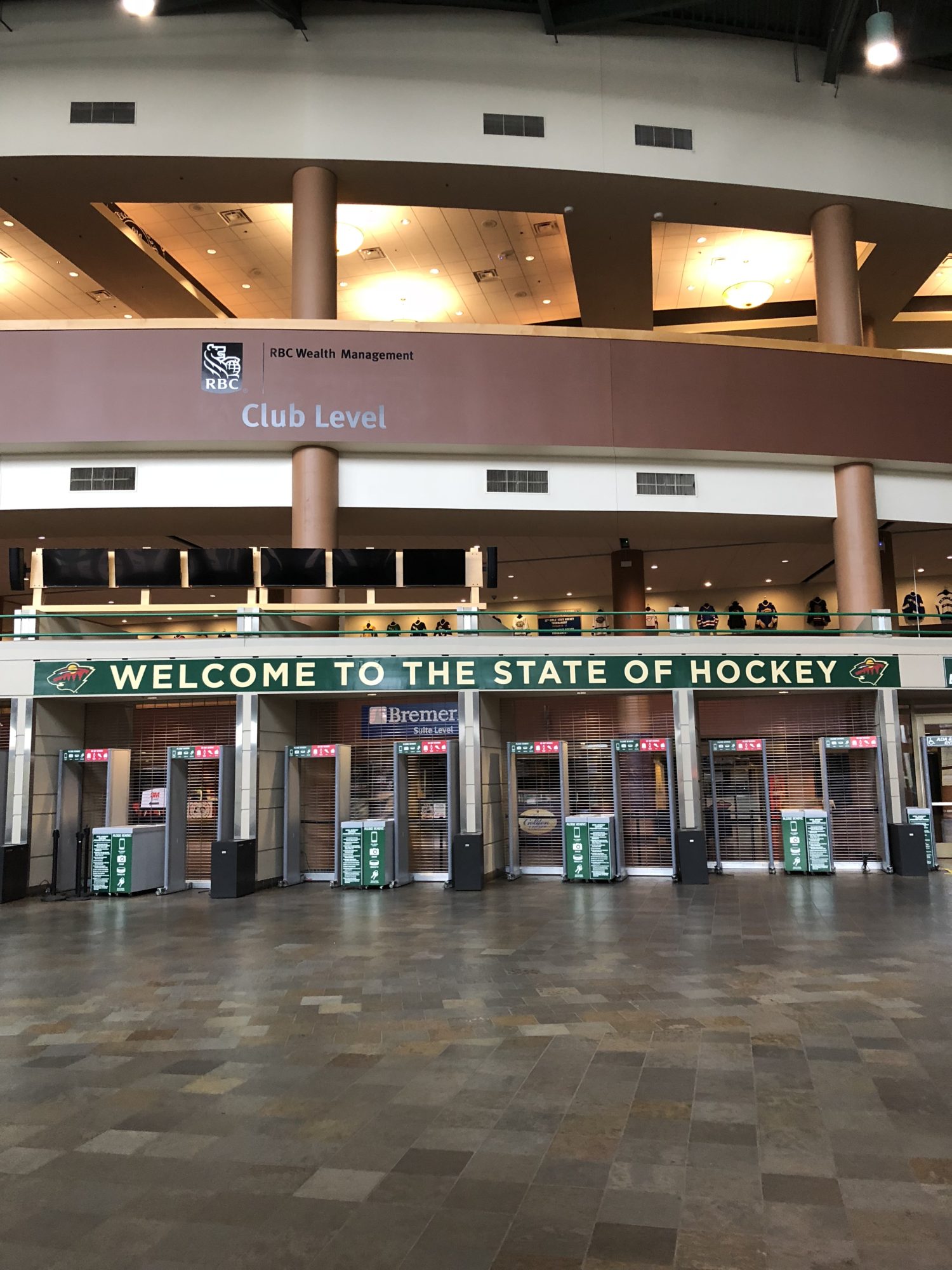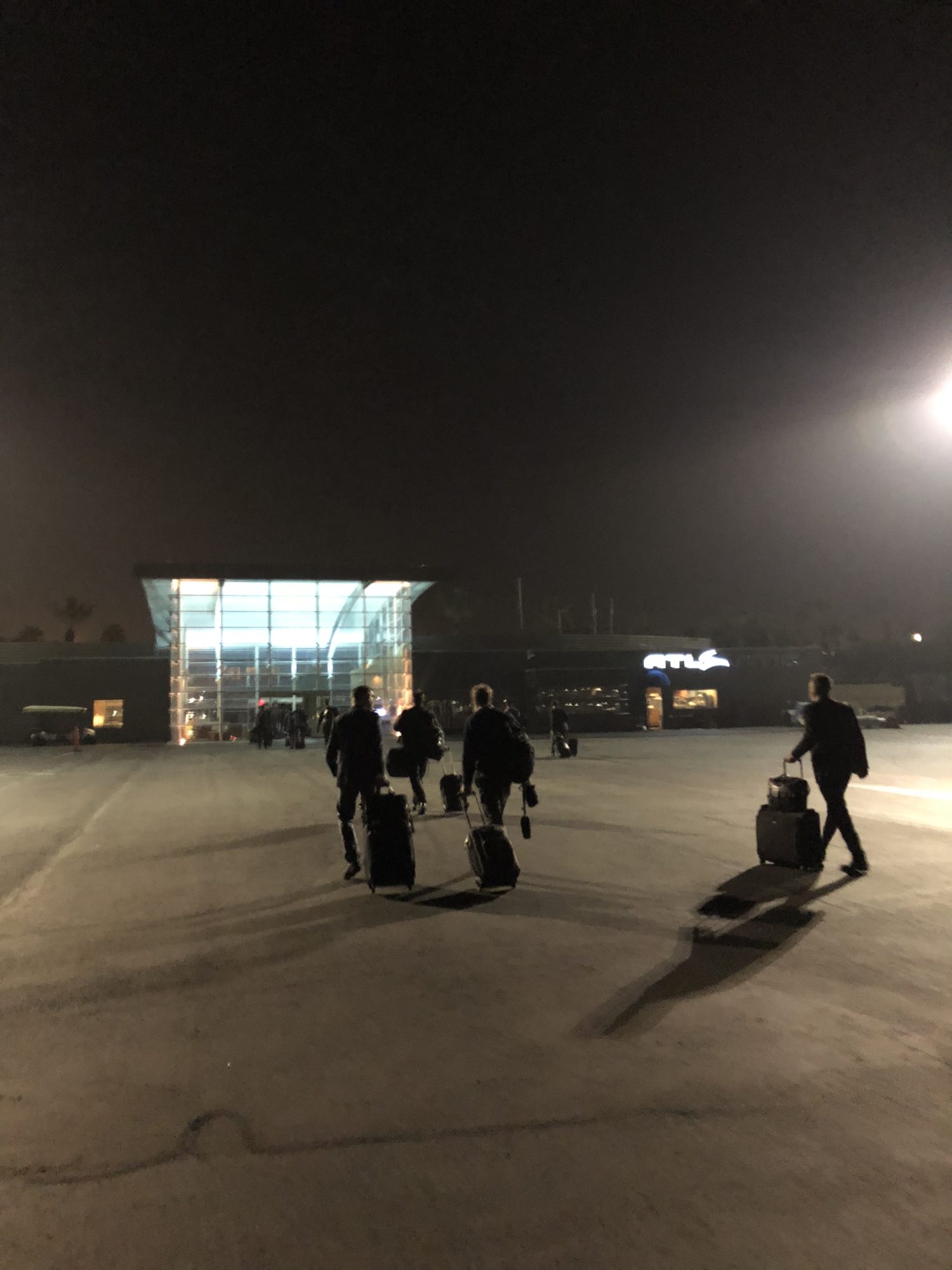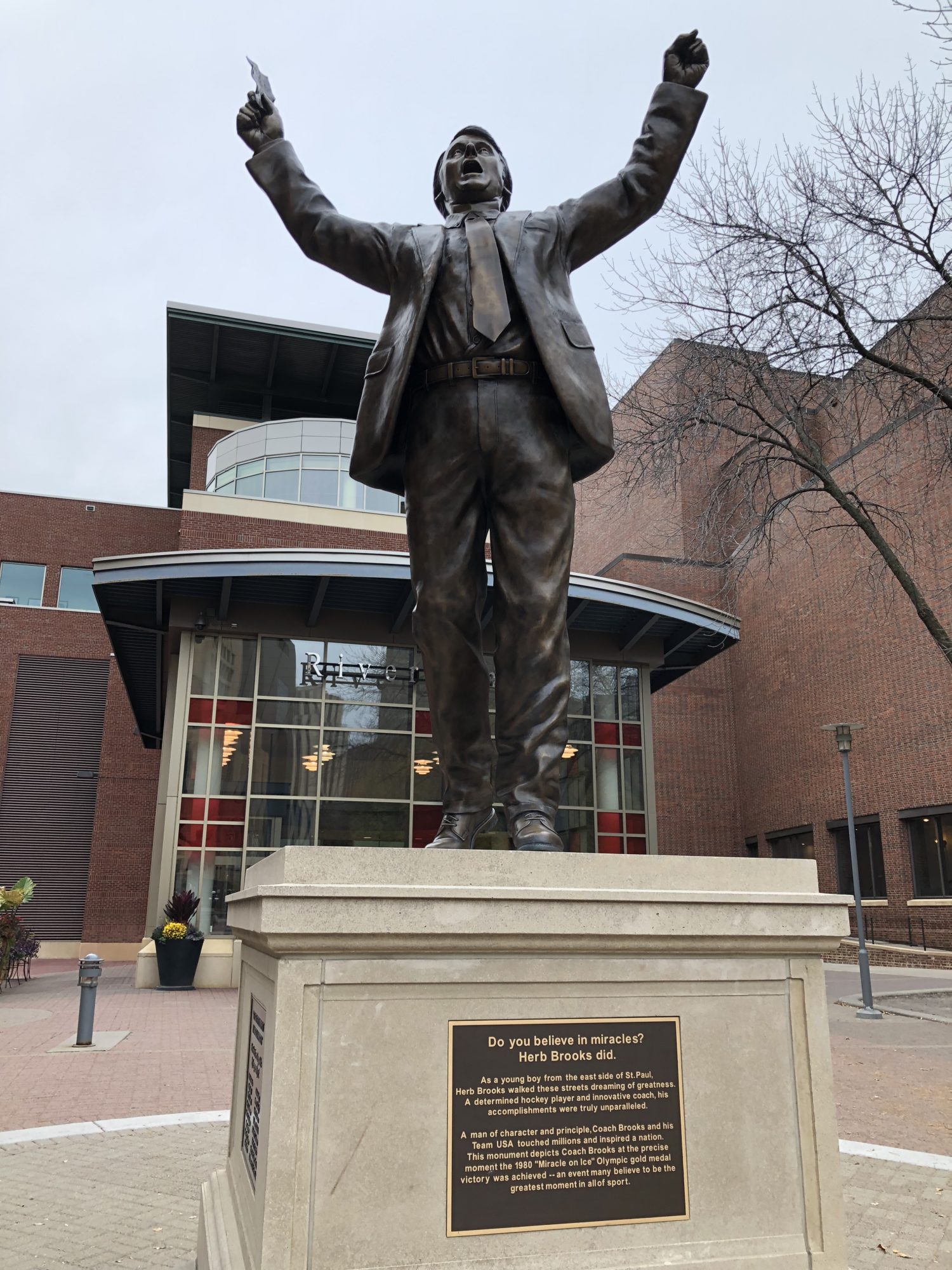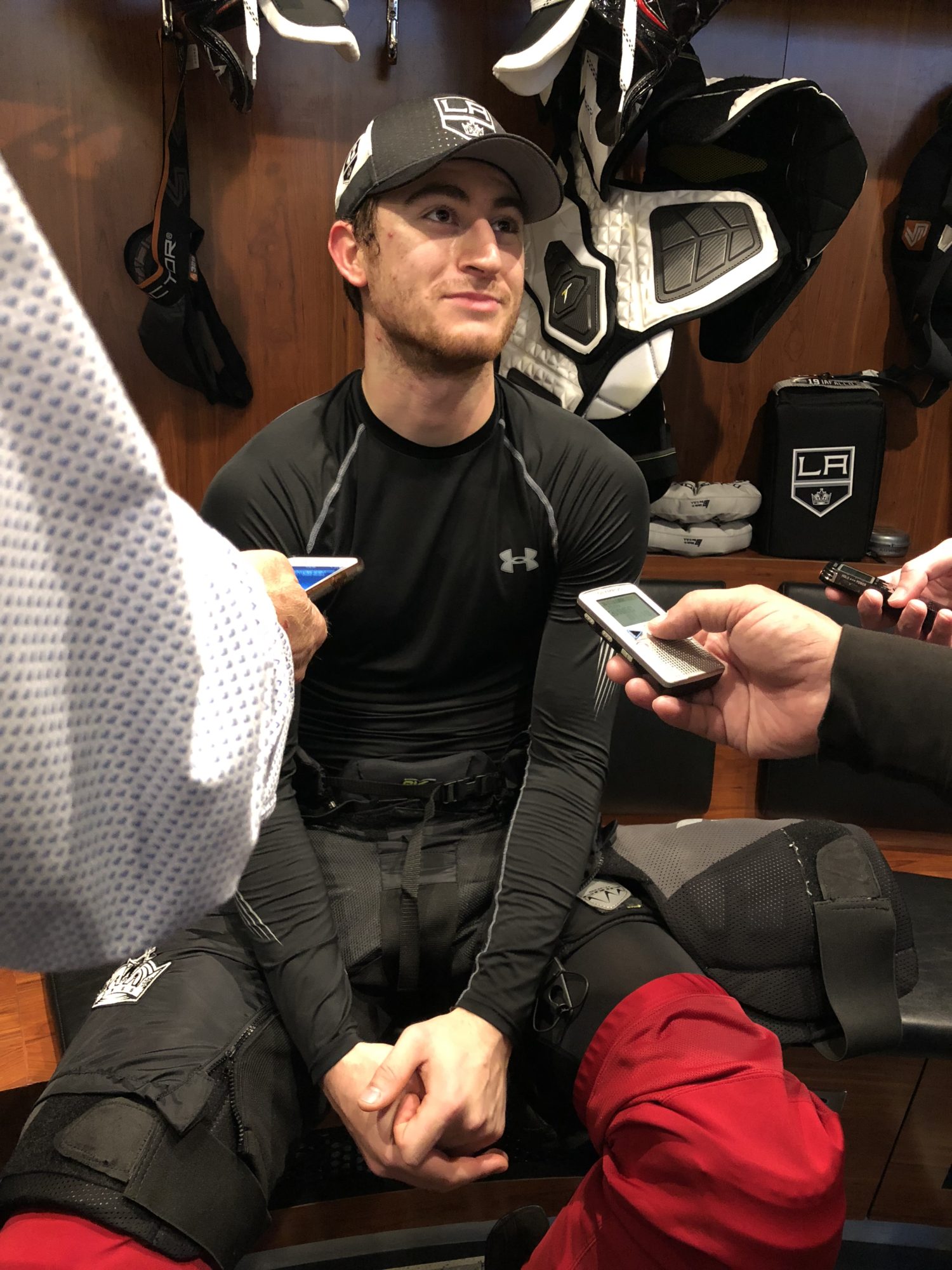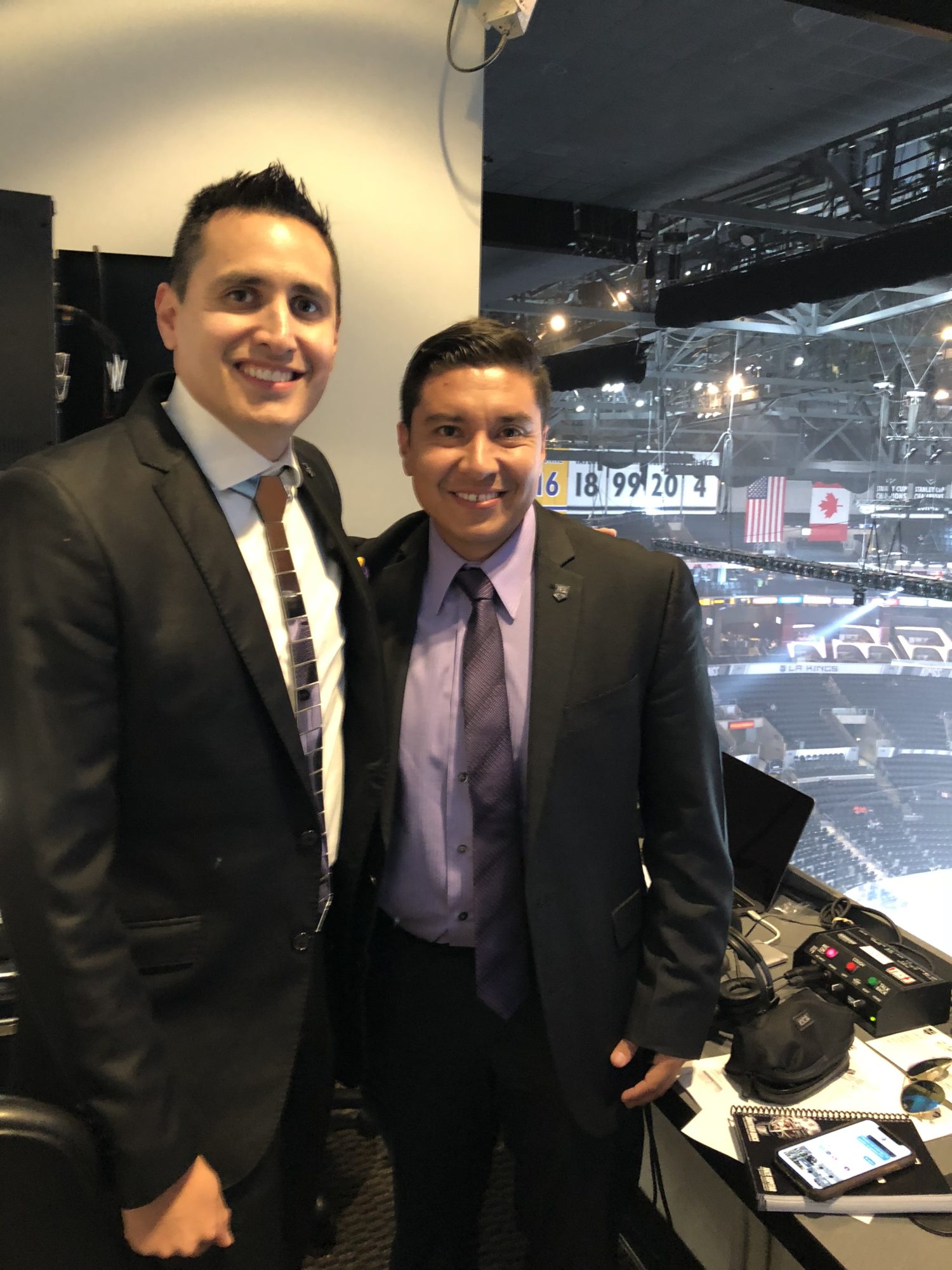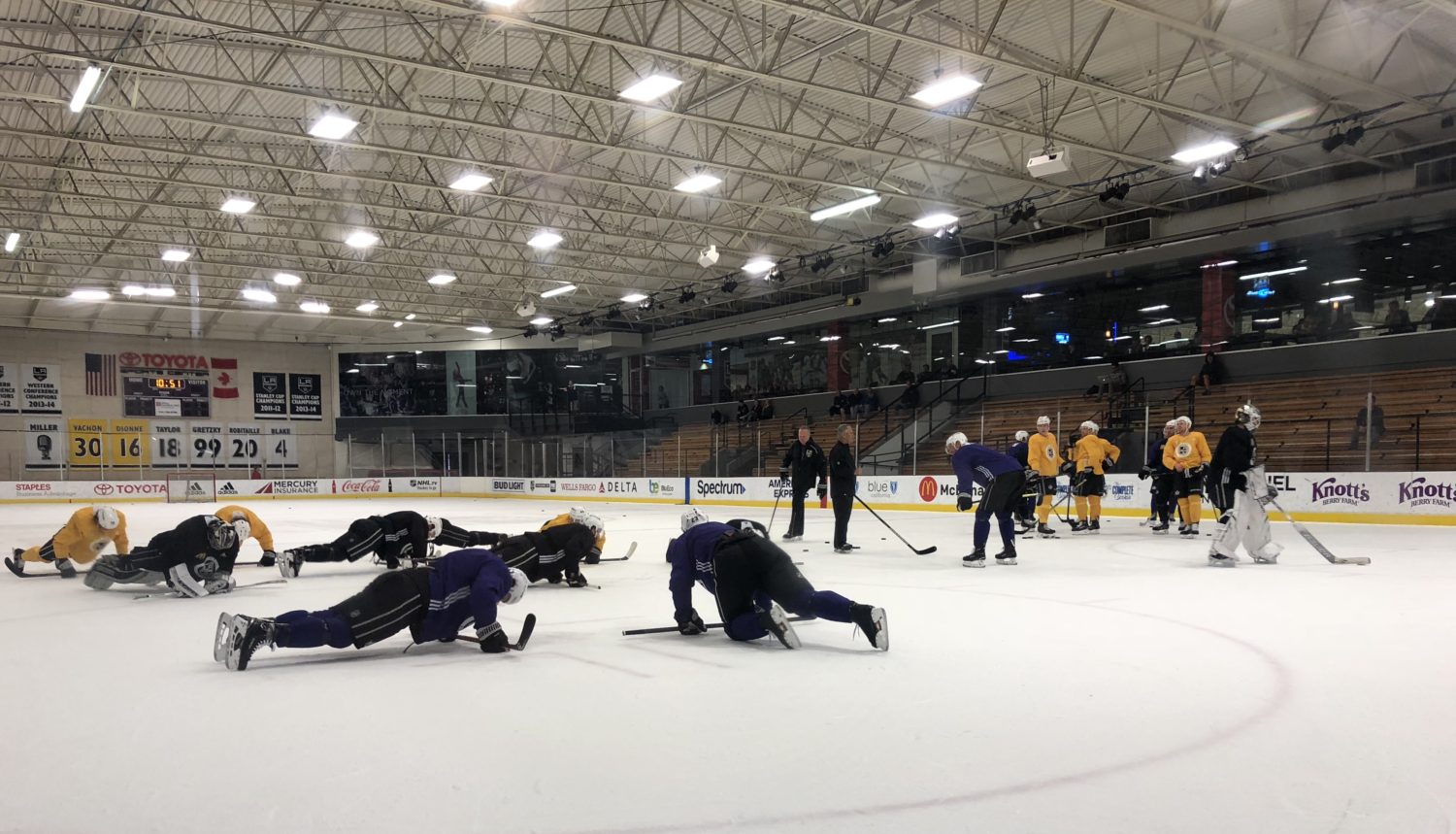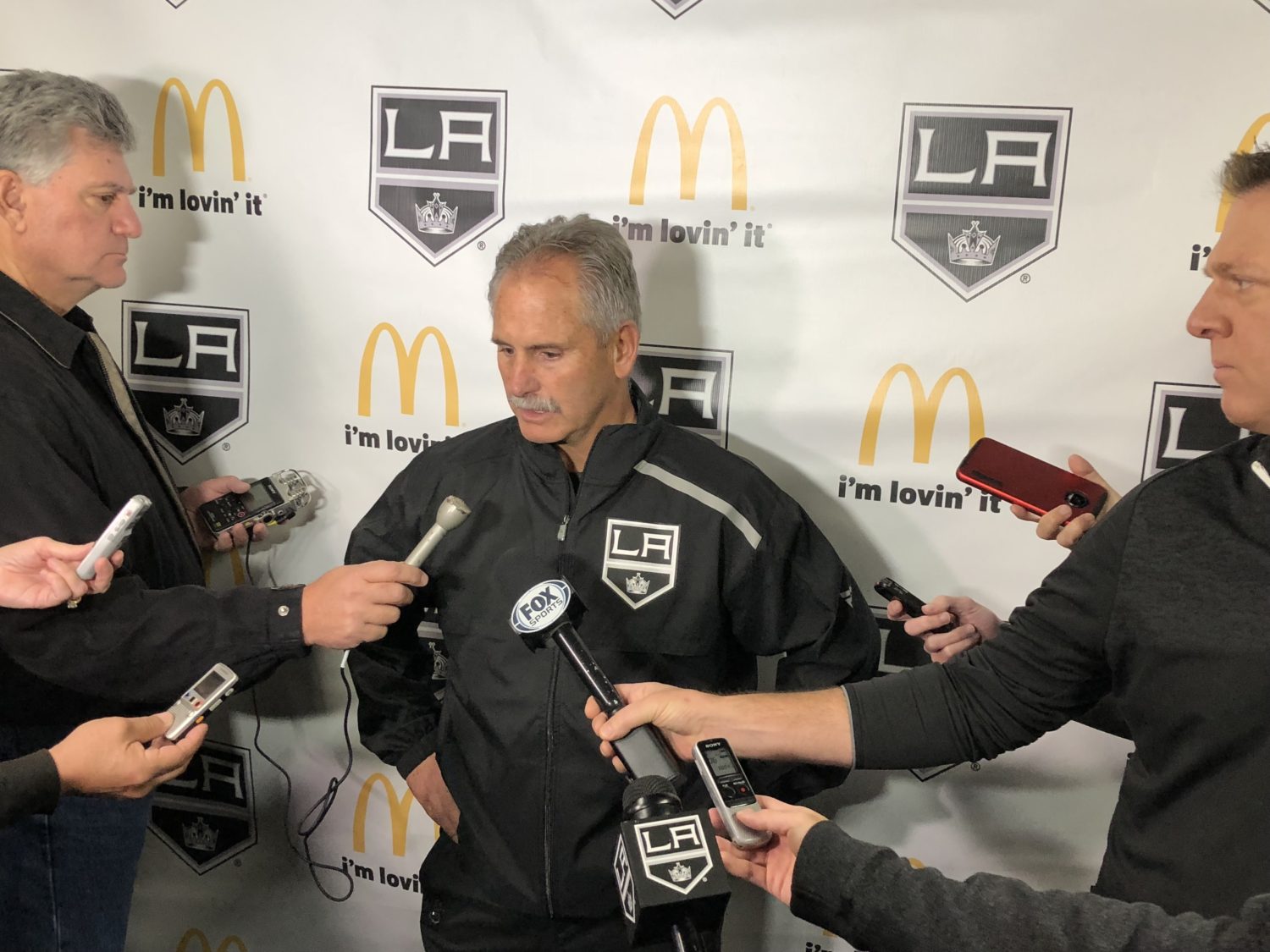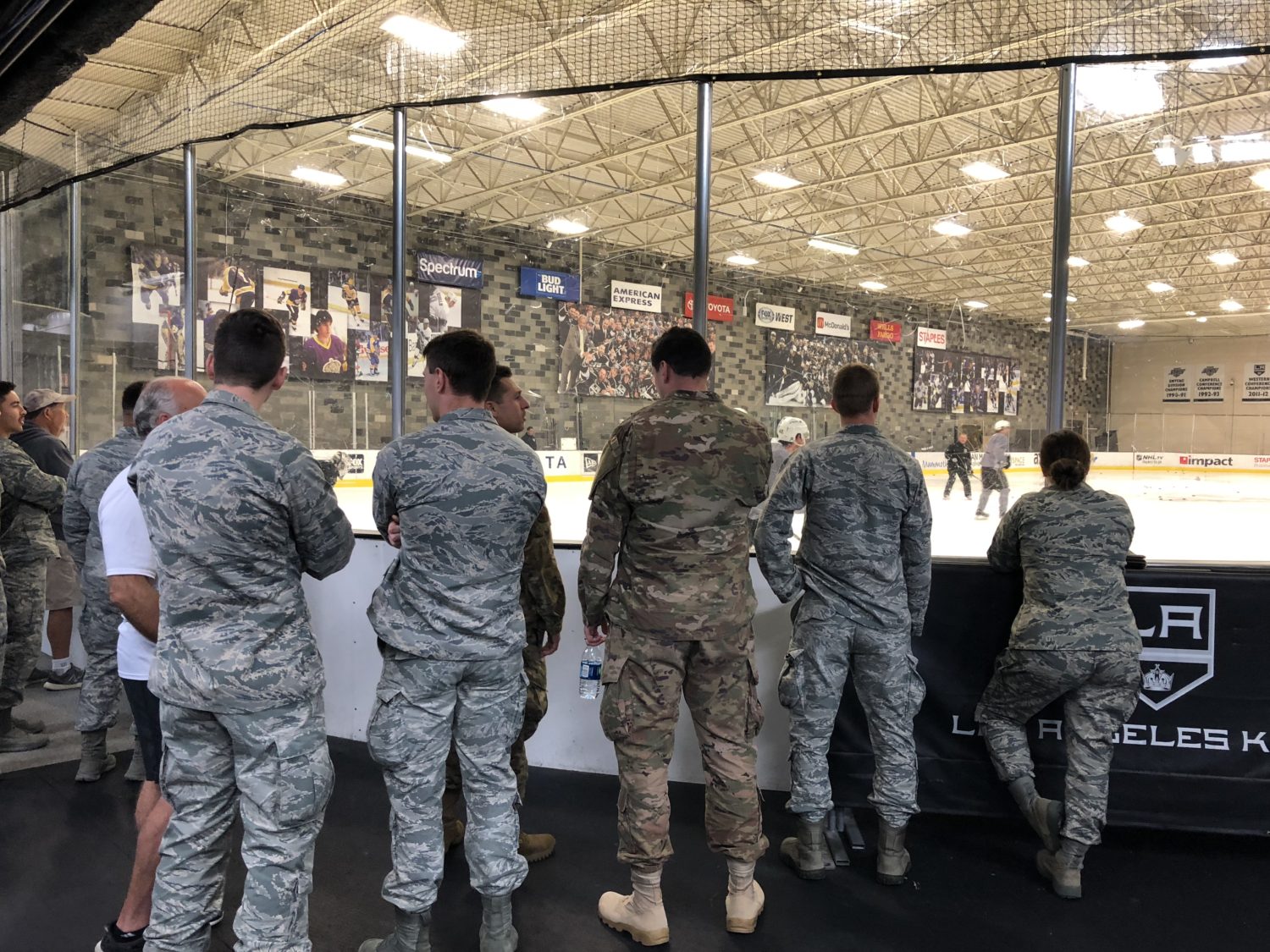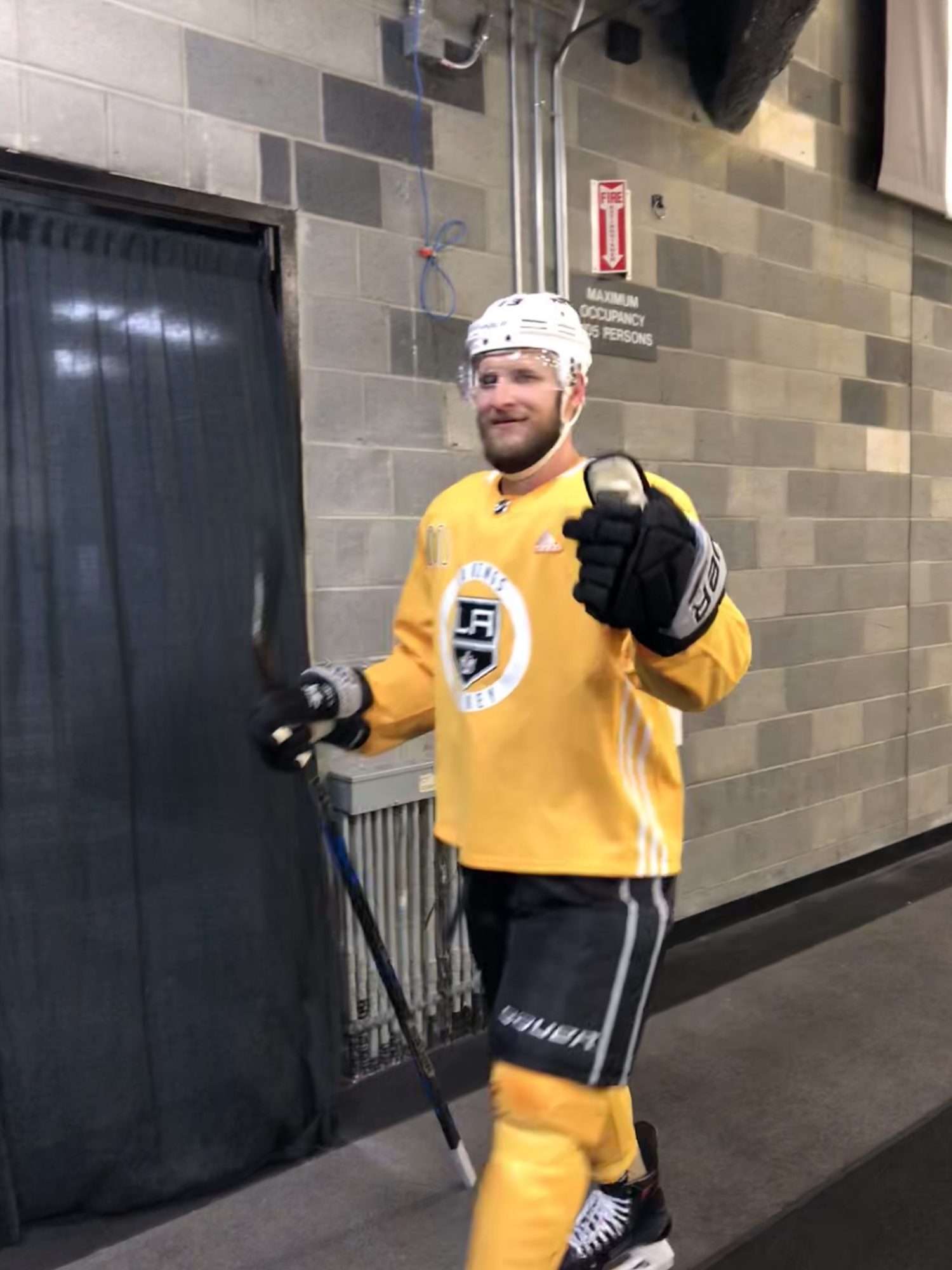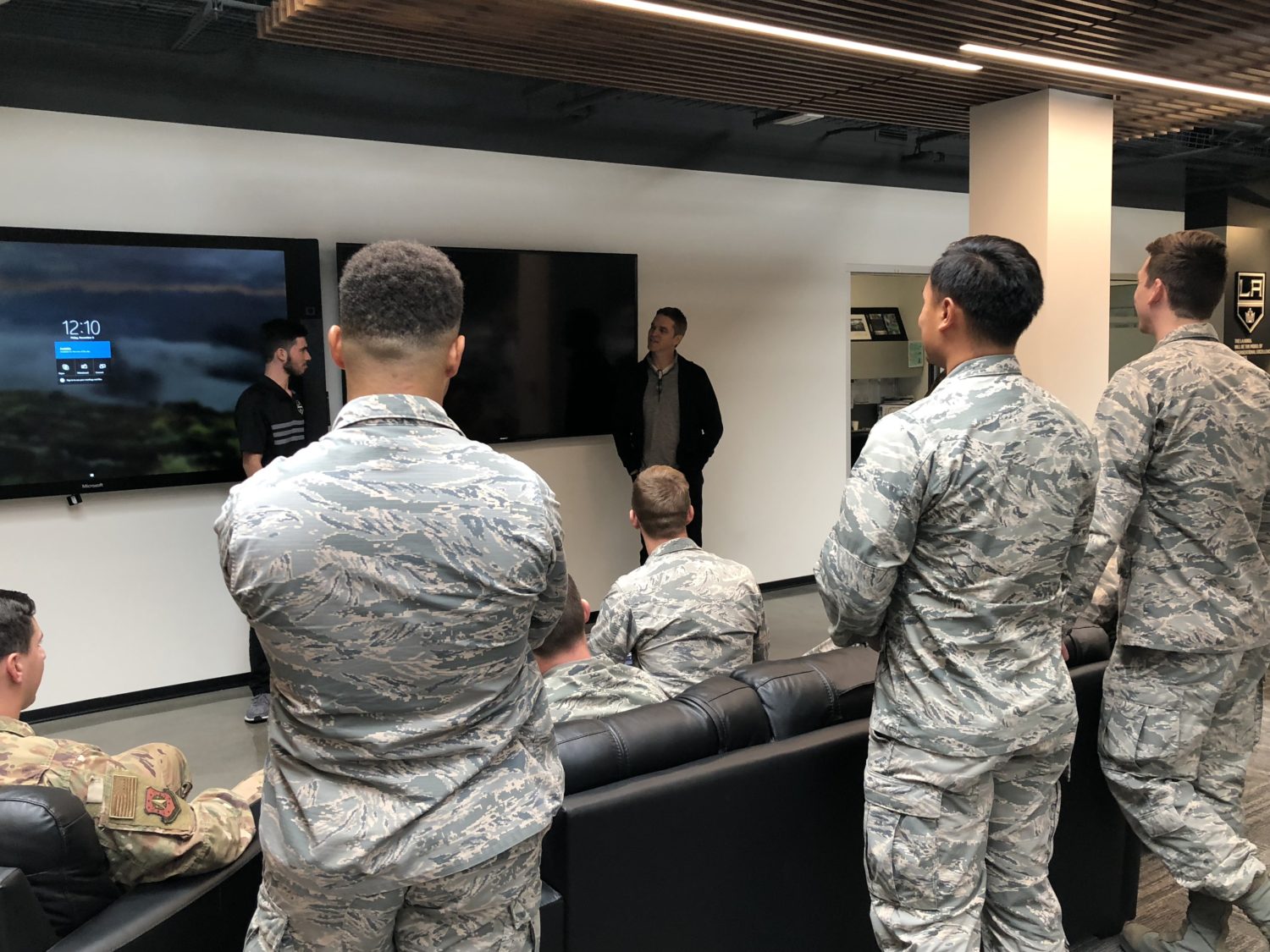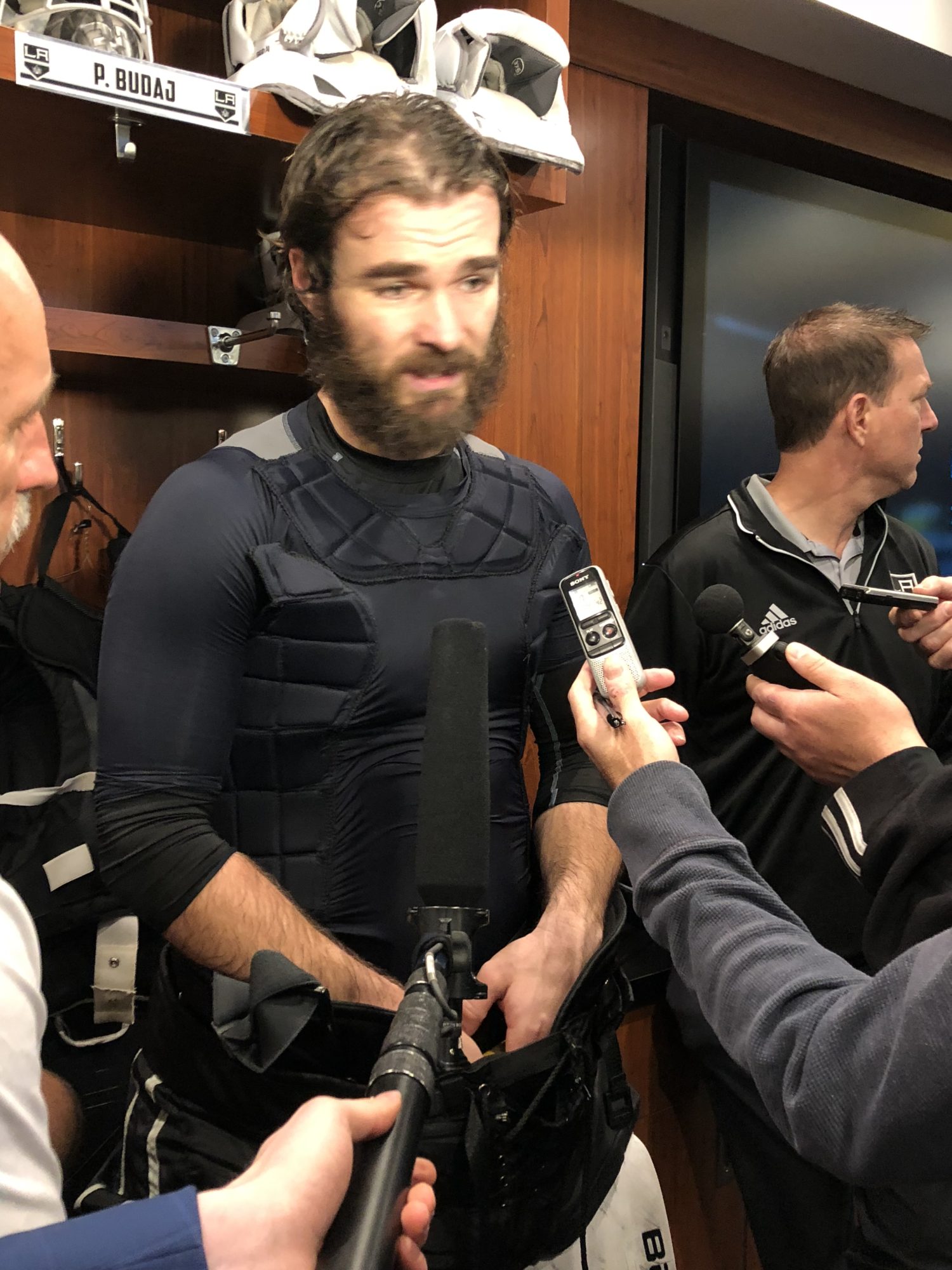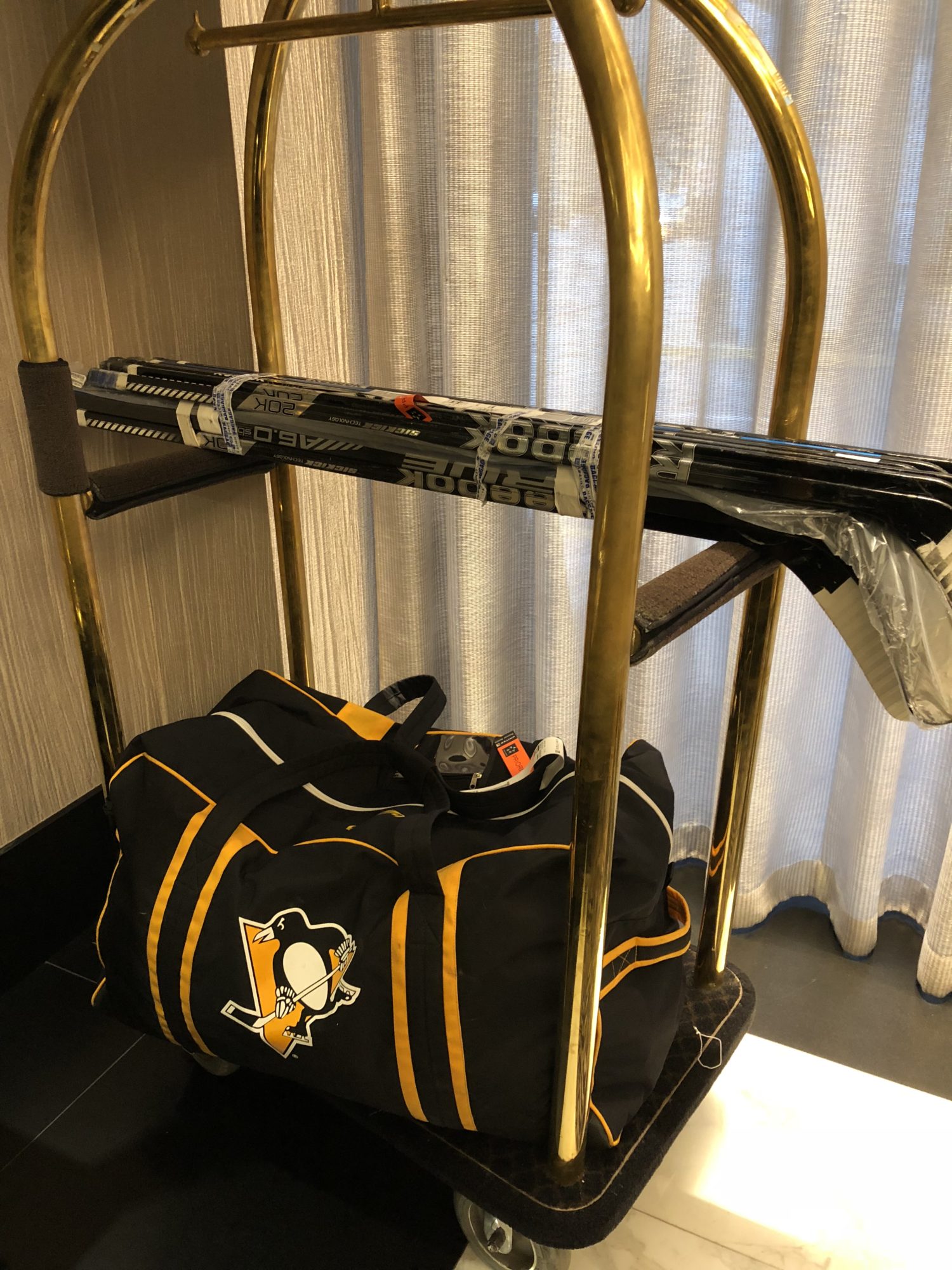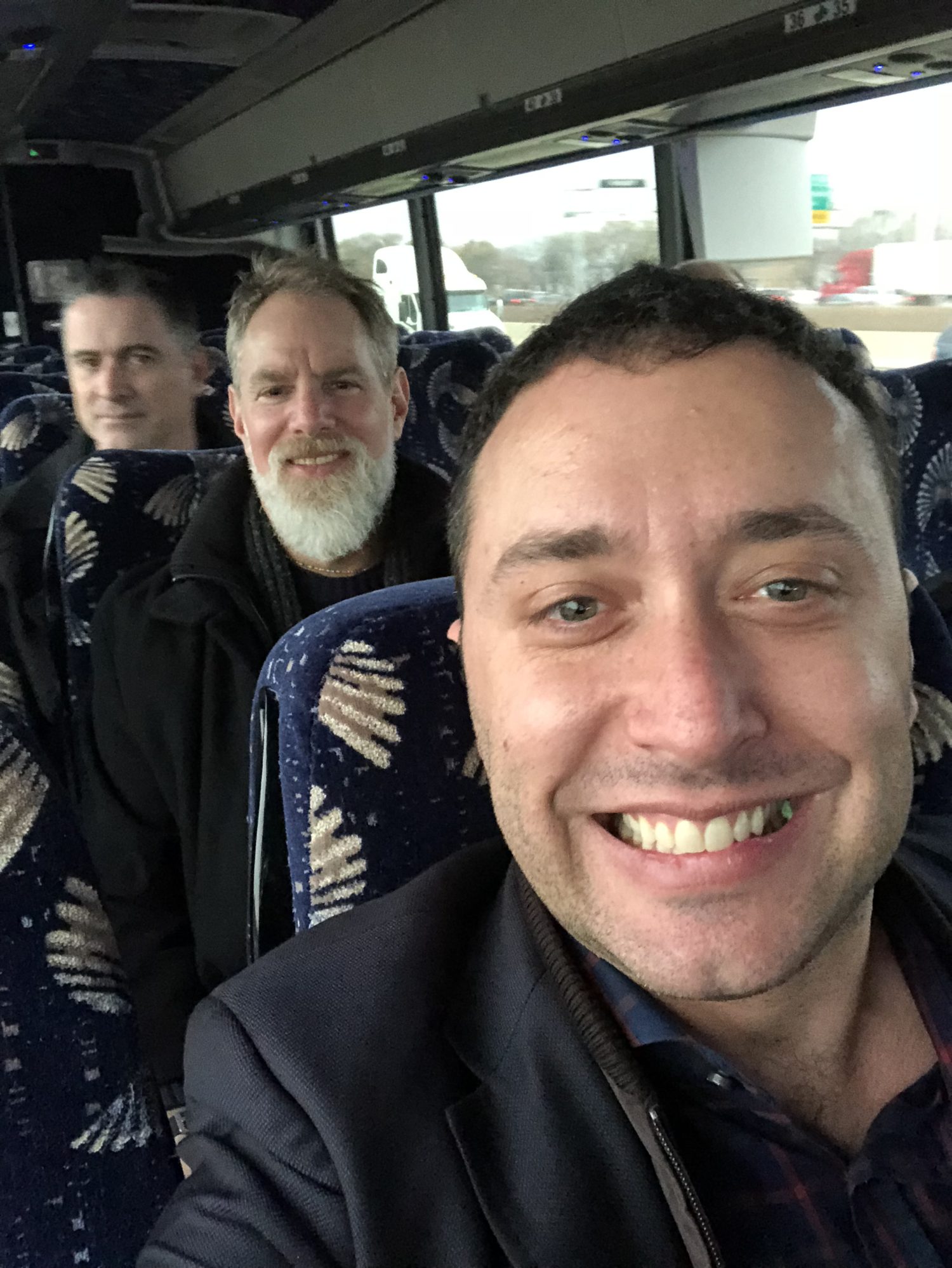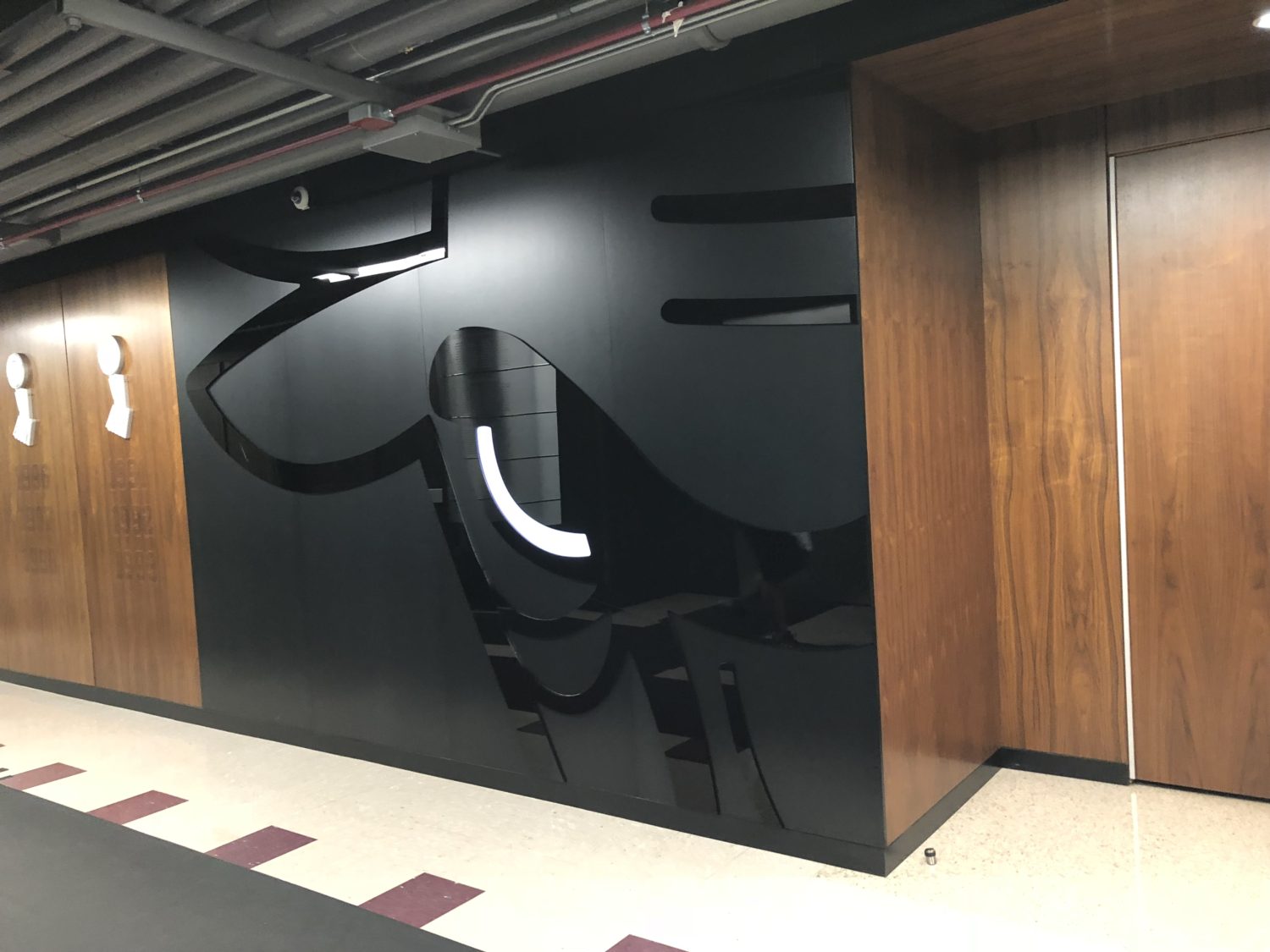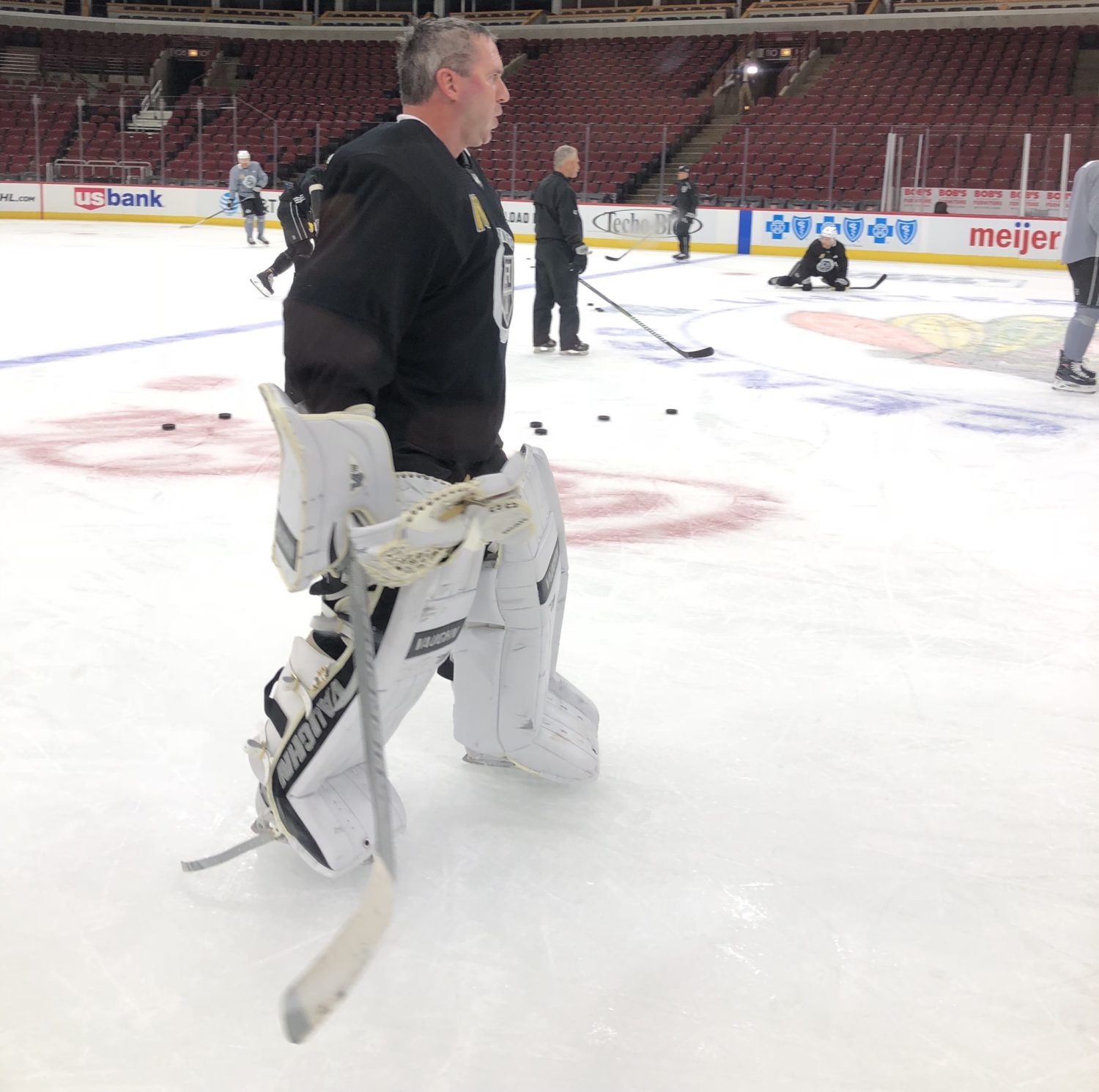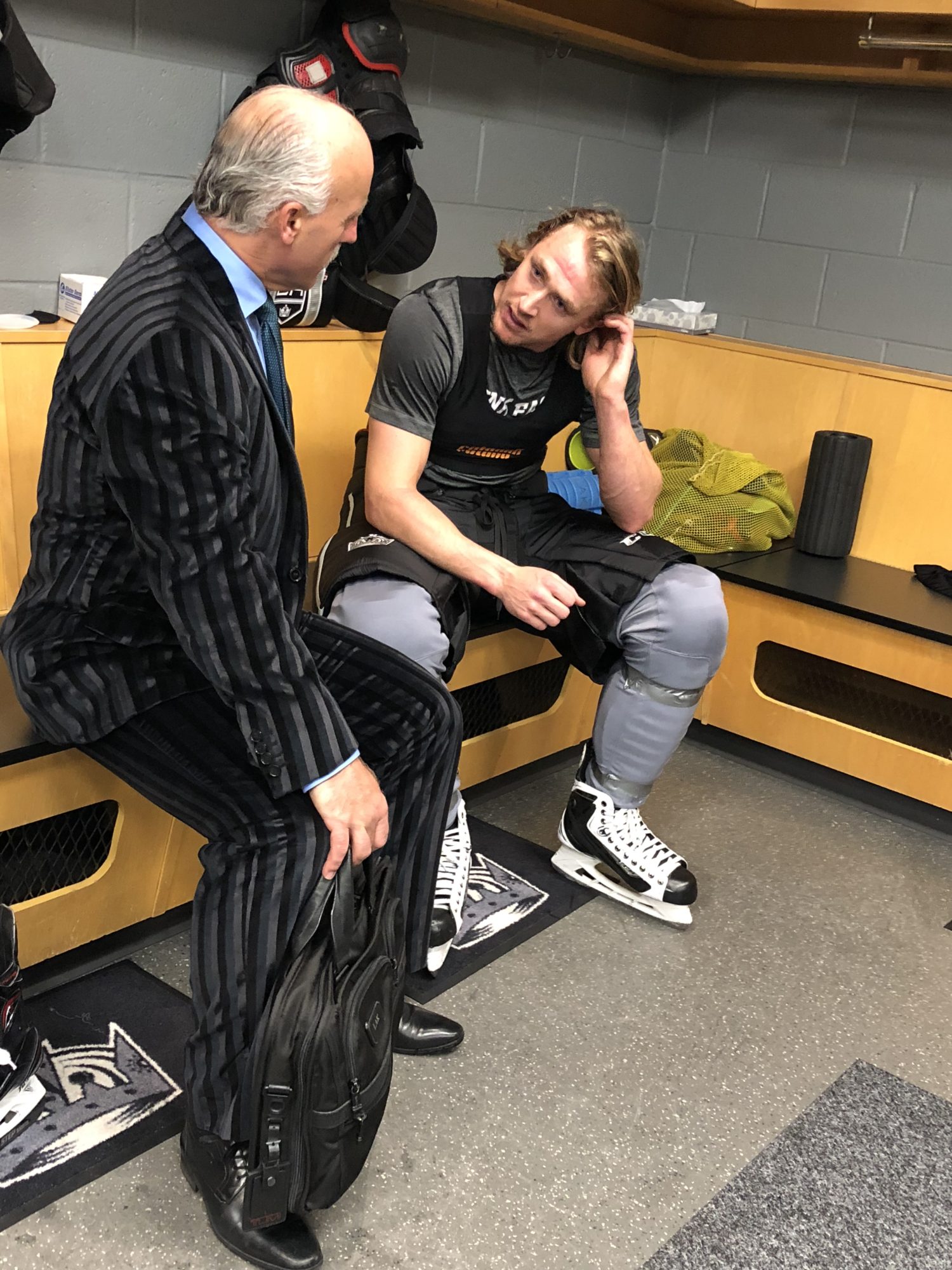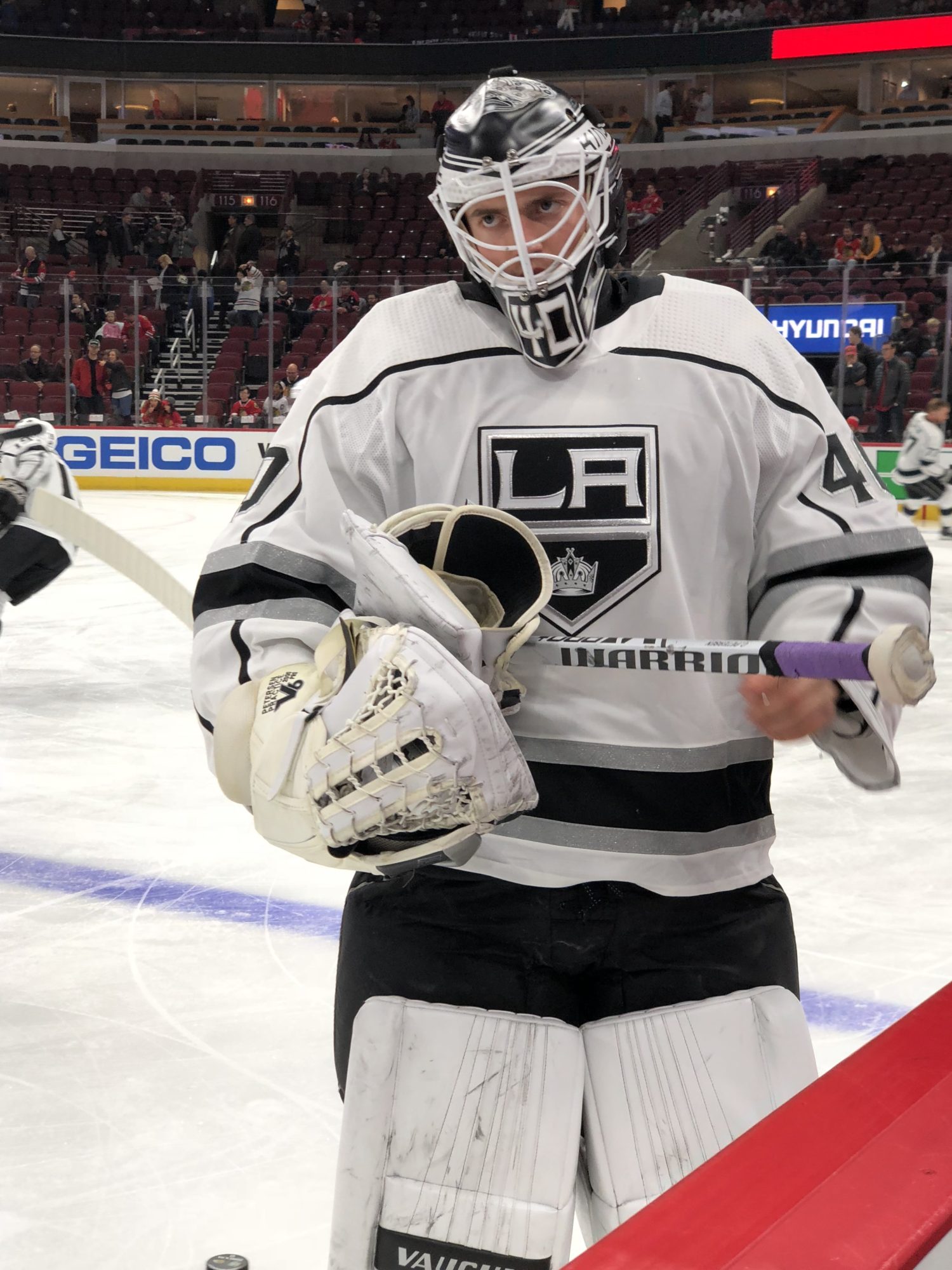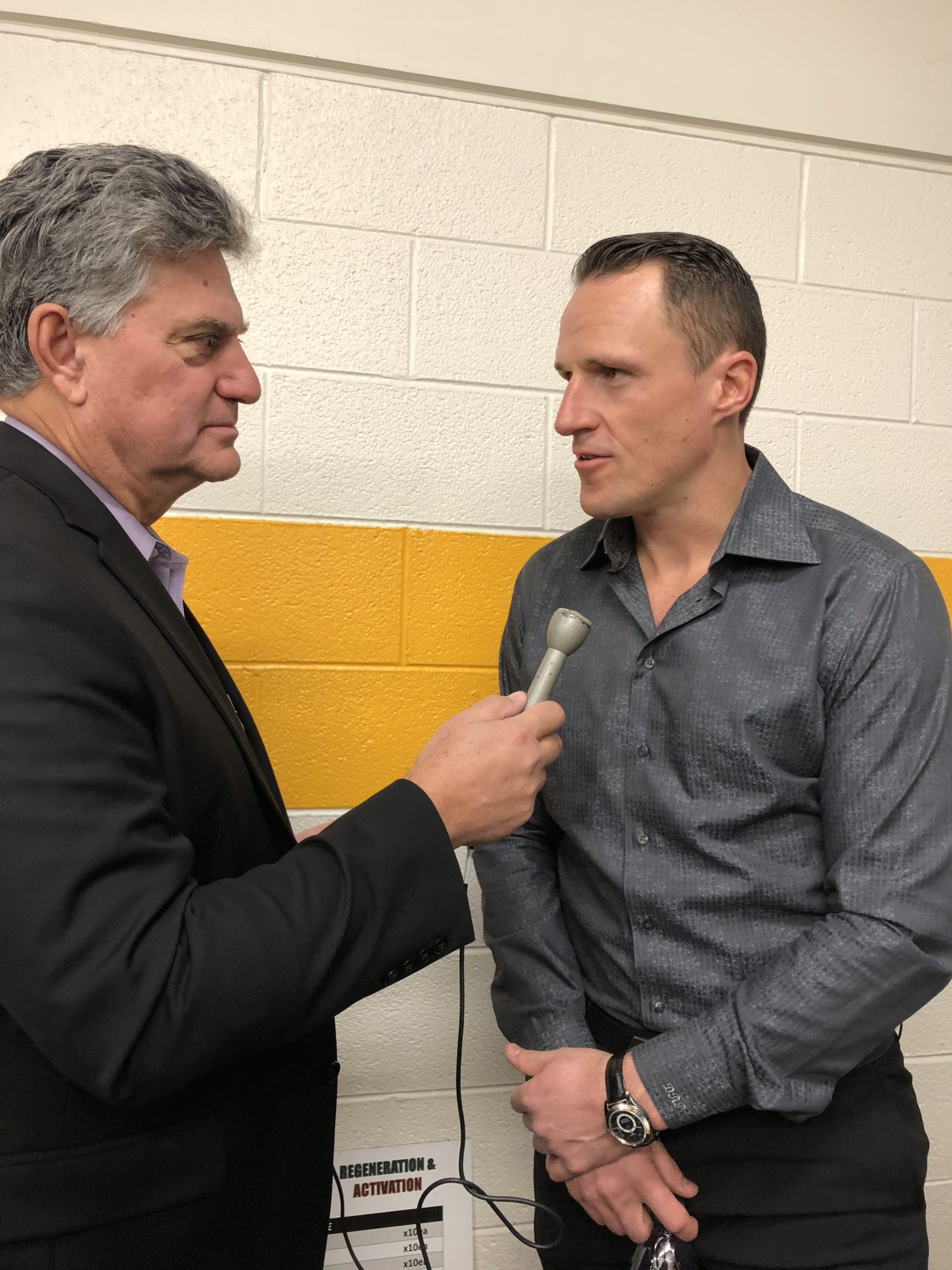 –Dion Phaneuf chats with Nick Nickson early in the afternoon of his 1,000th NHL game. Dion really takes the time to invest in relationships with those in the media and has built up a great relationship with club broadcasters, particularly Jim Fox. He's a total pro with a good grasp on his responsibilities to promote and comment on the game, and in an age where there is greater separation between those inside and outside the locker room, he goes out of his way to make sure that both his teammates and those towards the periphery of the traveling group feel comfortable. Surprisingly, Nashville did not recognize his 1,000 NHL games with an in-arena acknowledgement that night.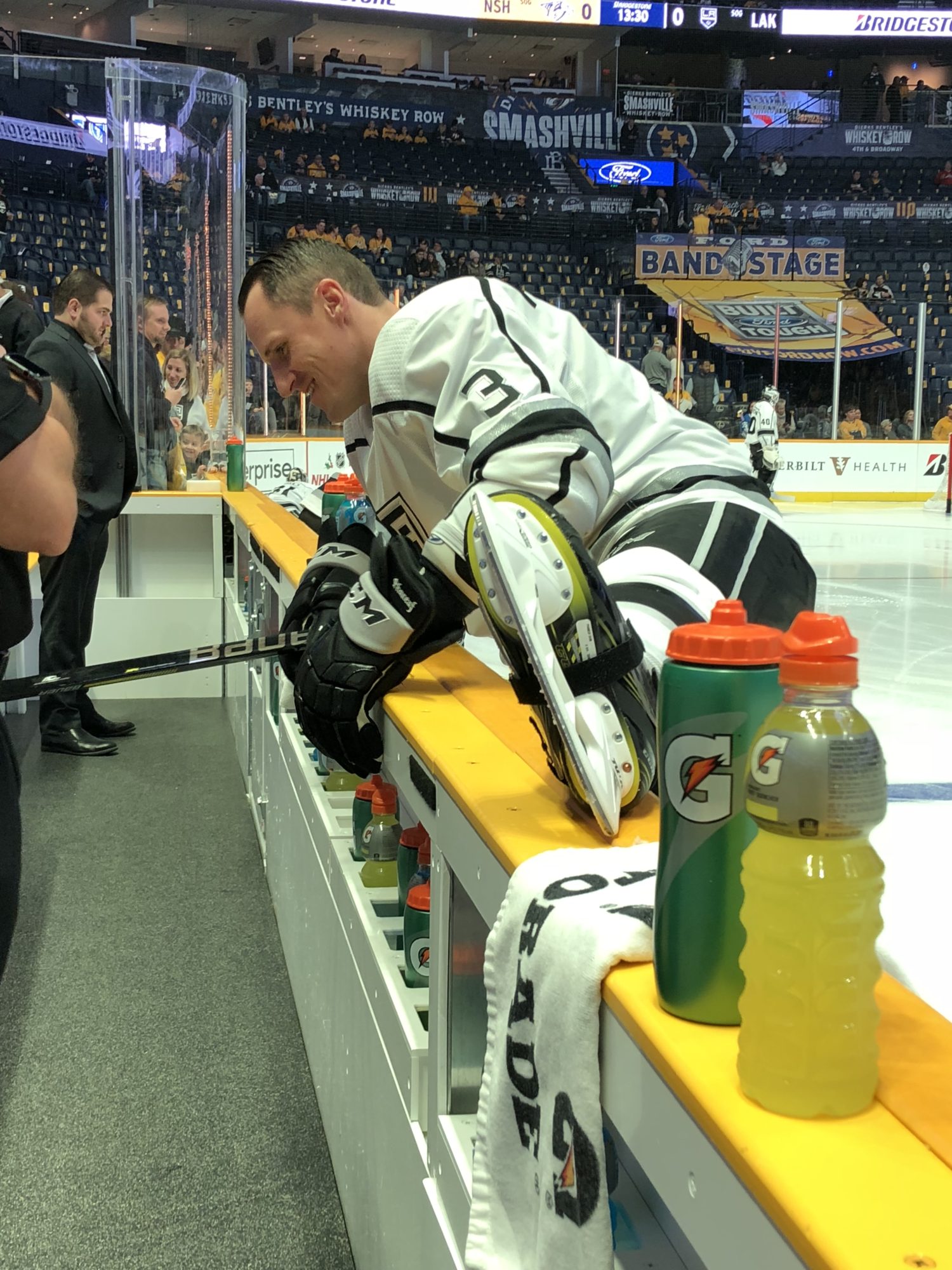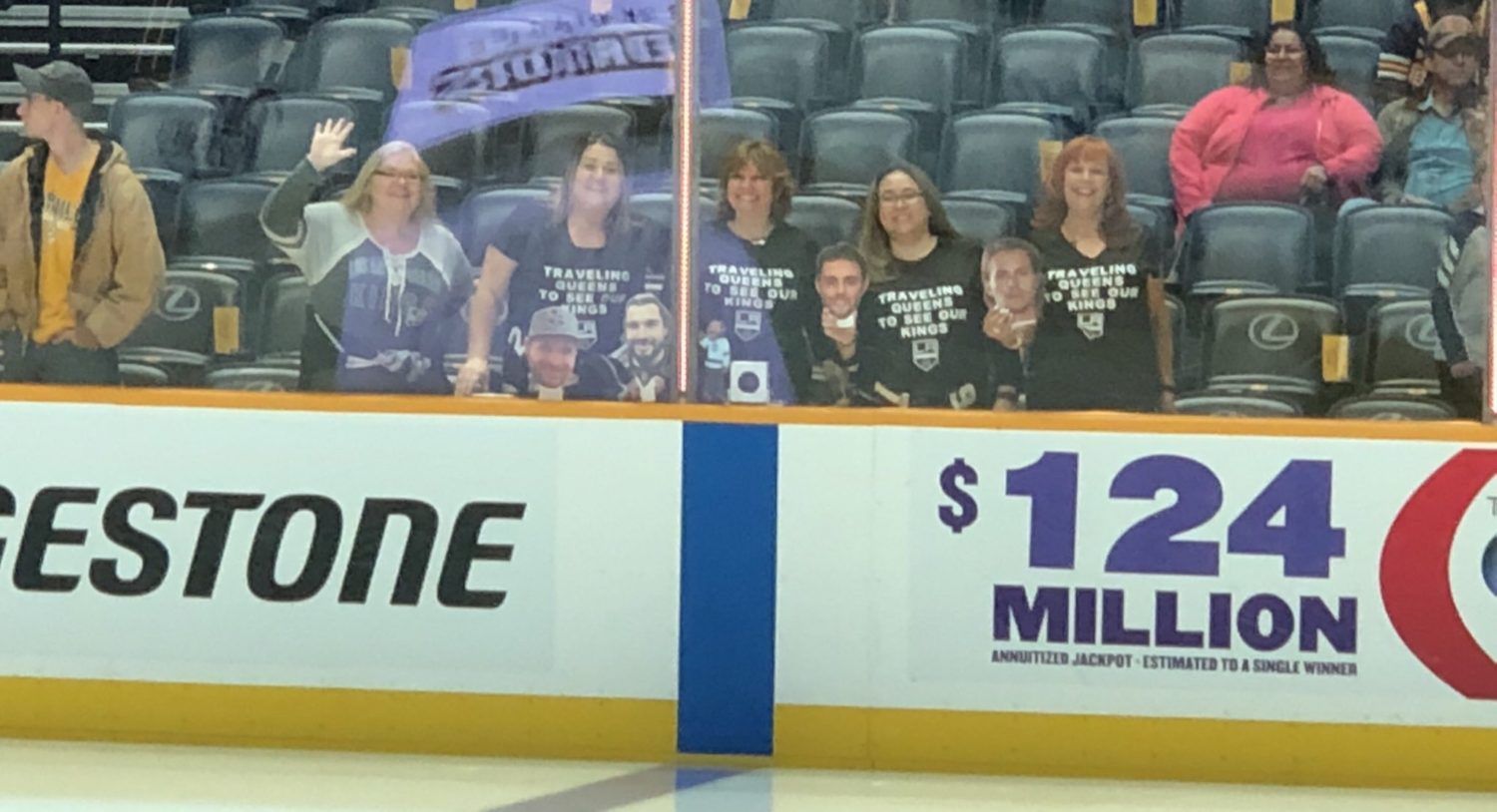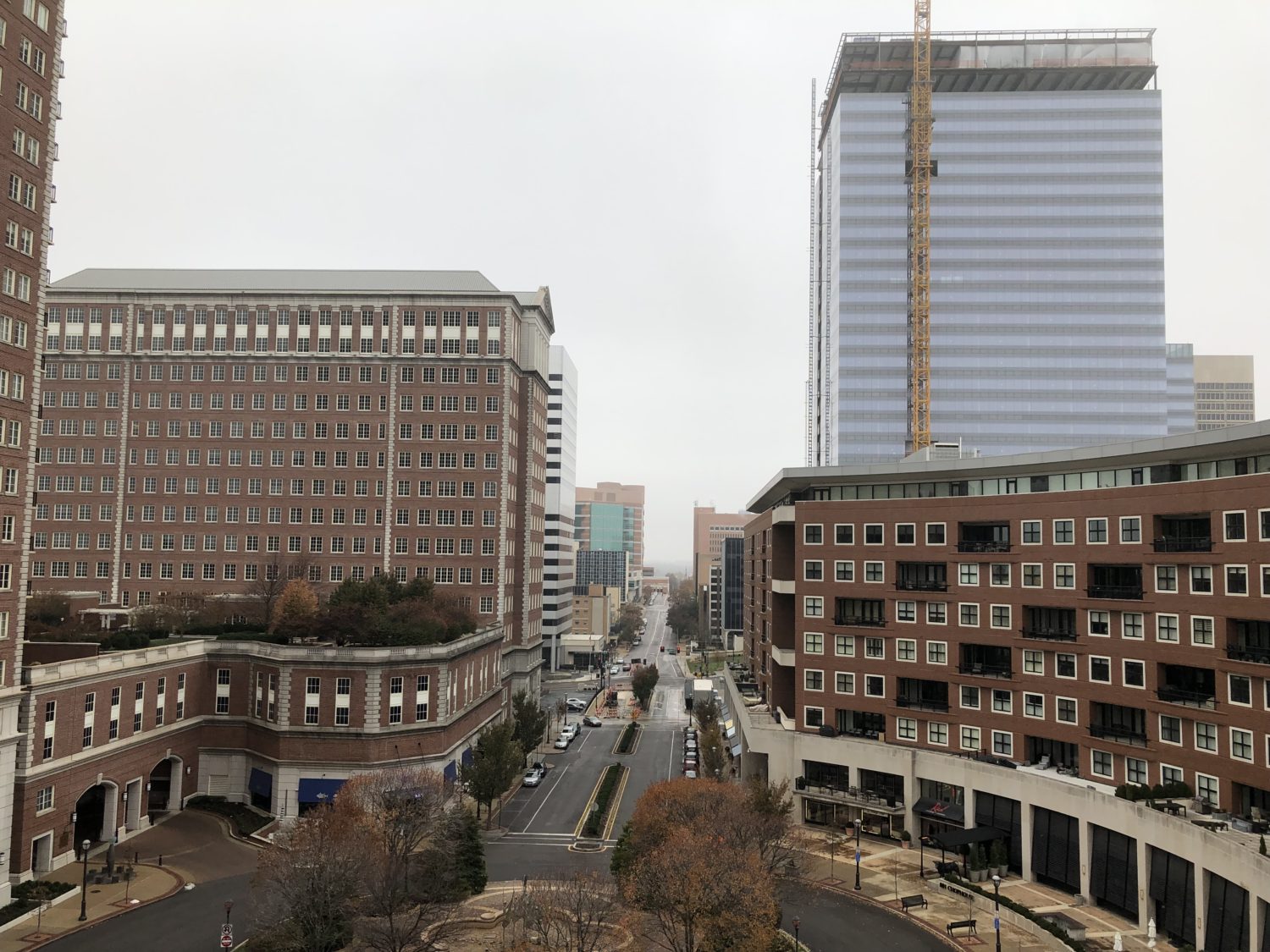 –Ain't nothing going on in St. Louis on a Sunday.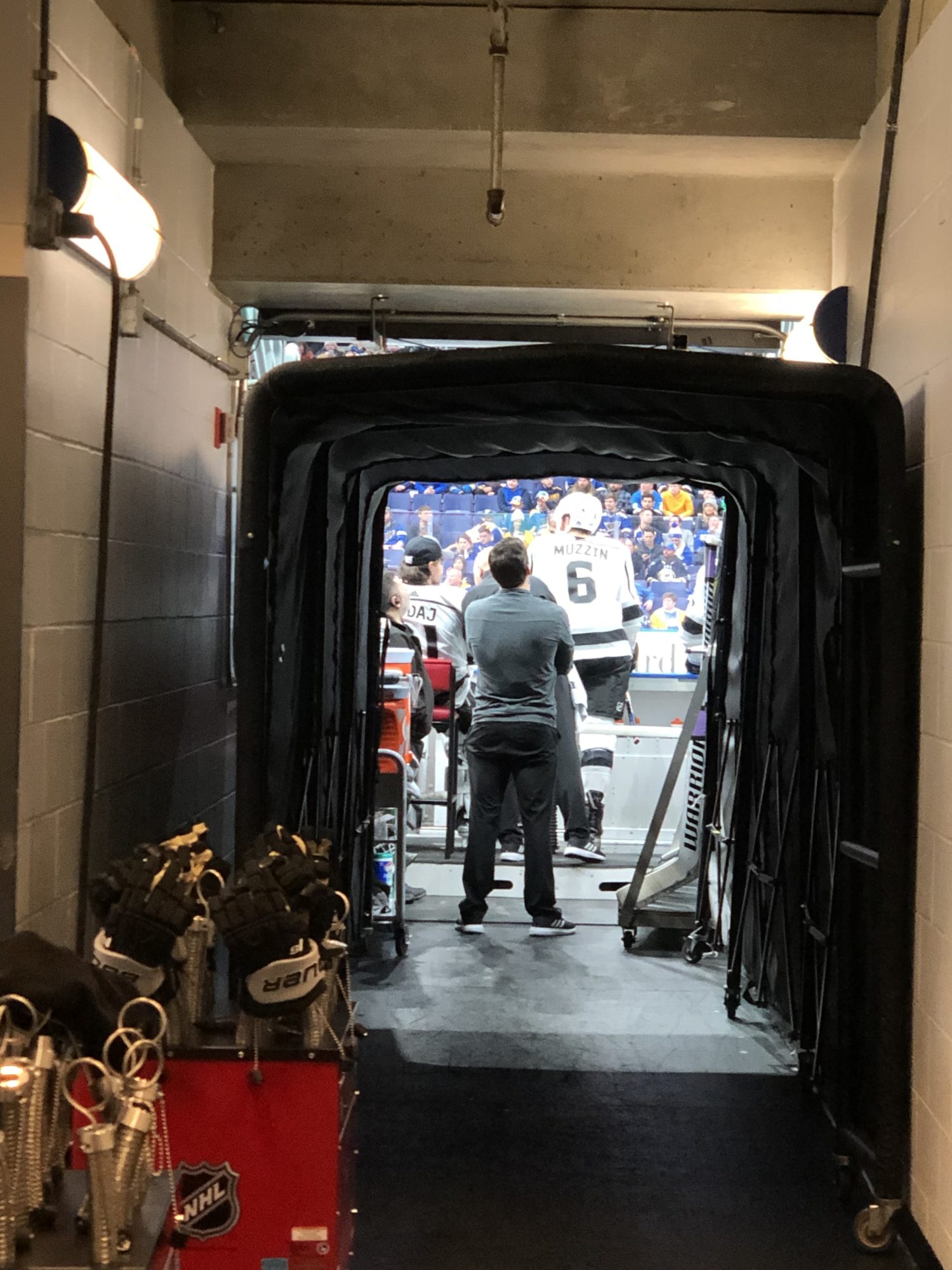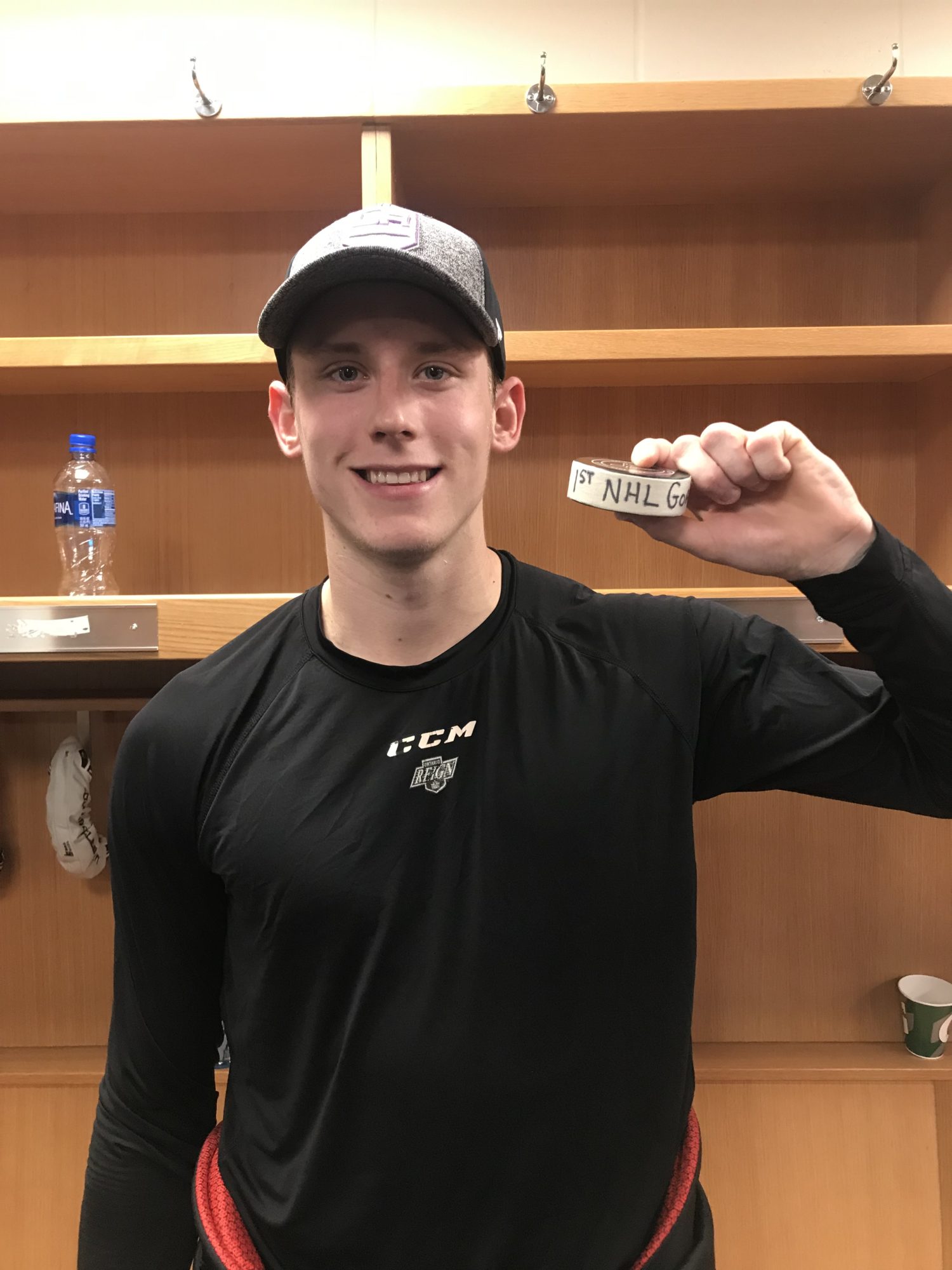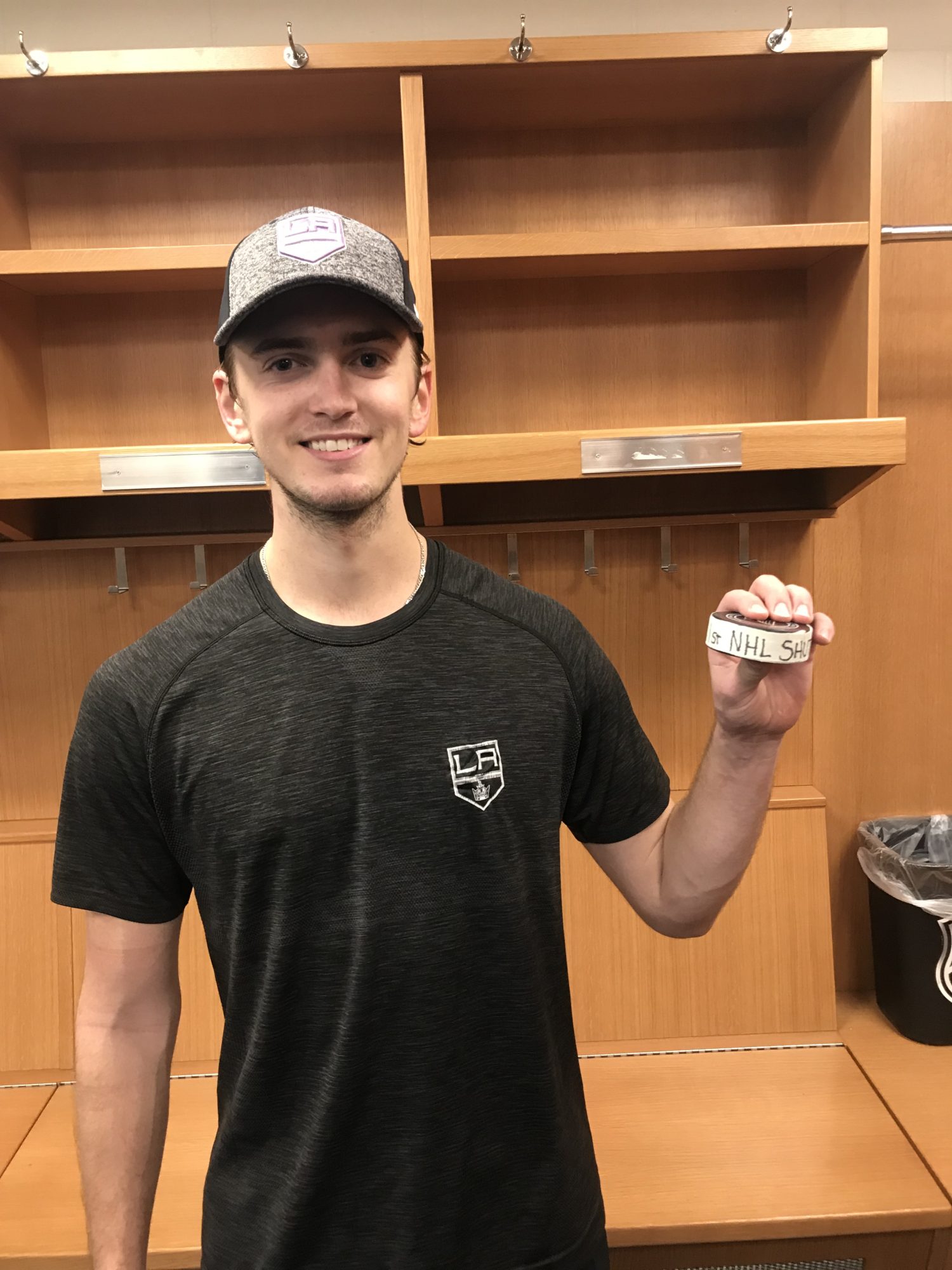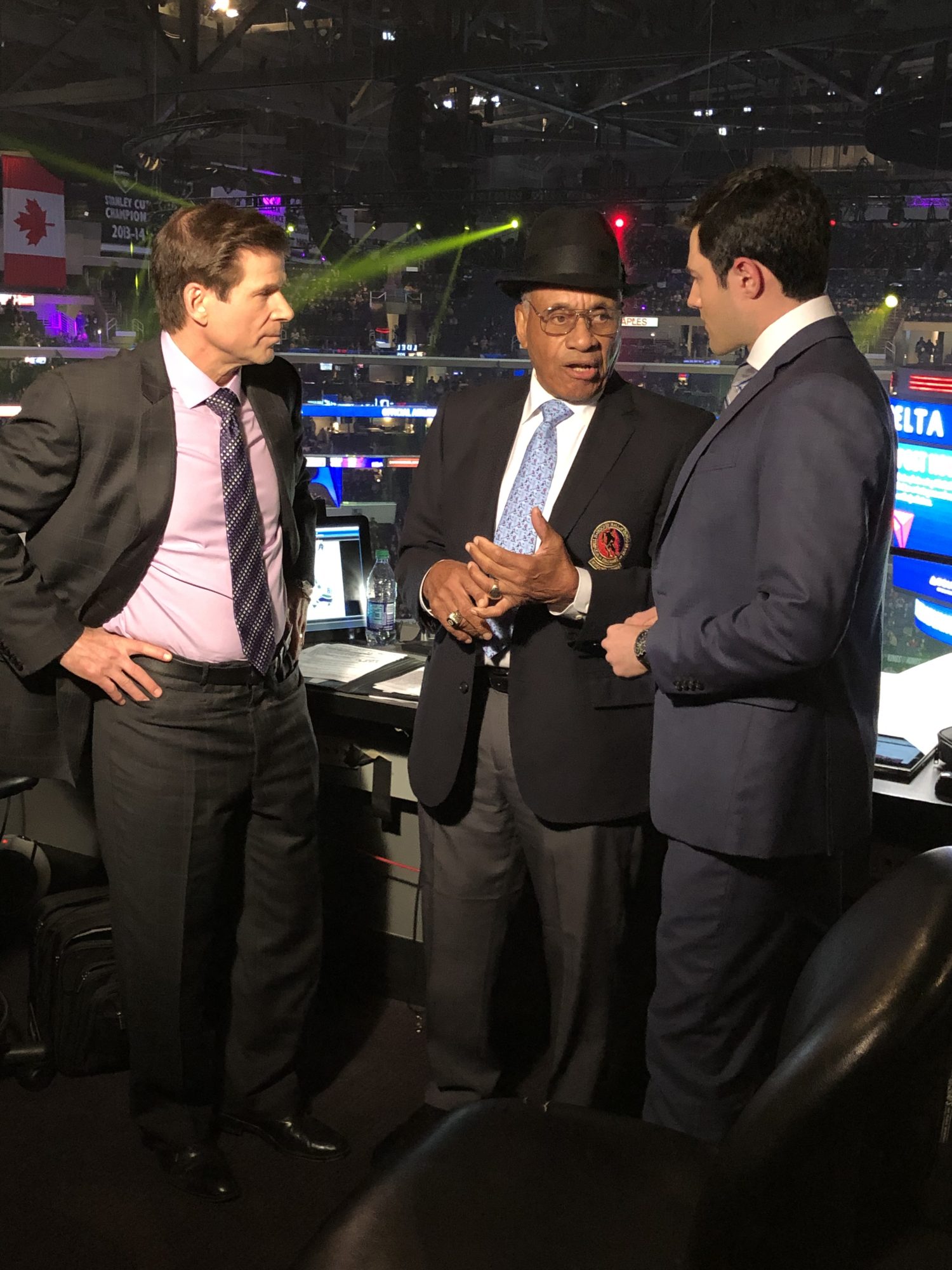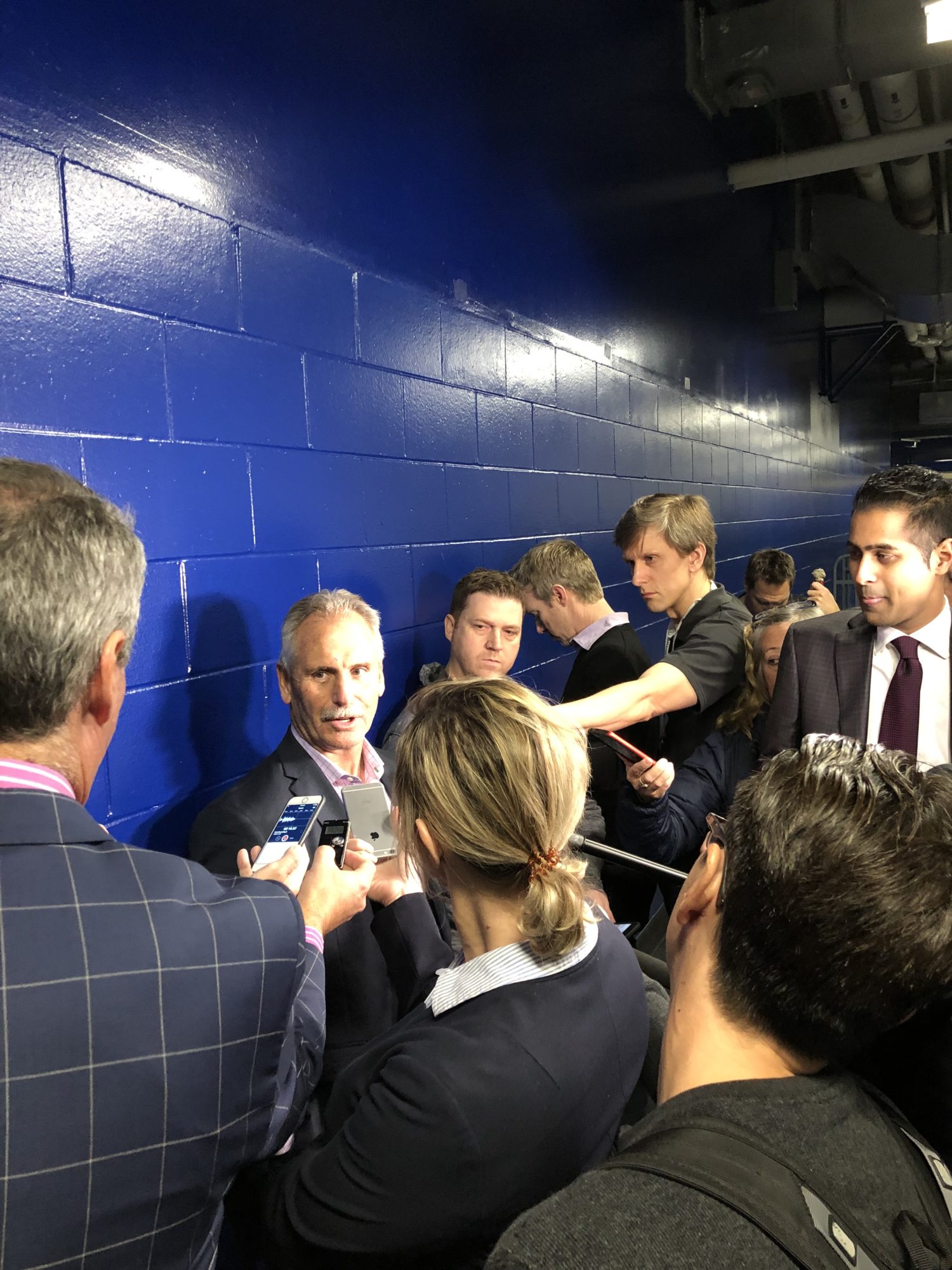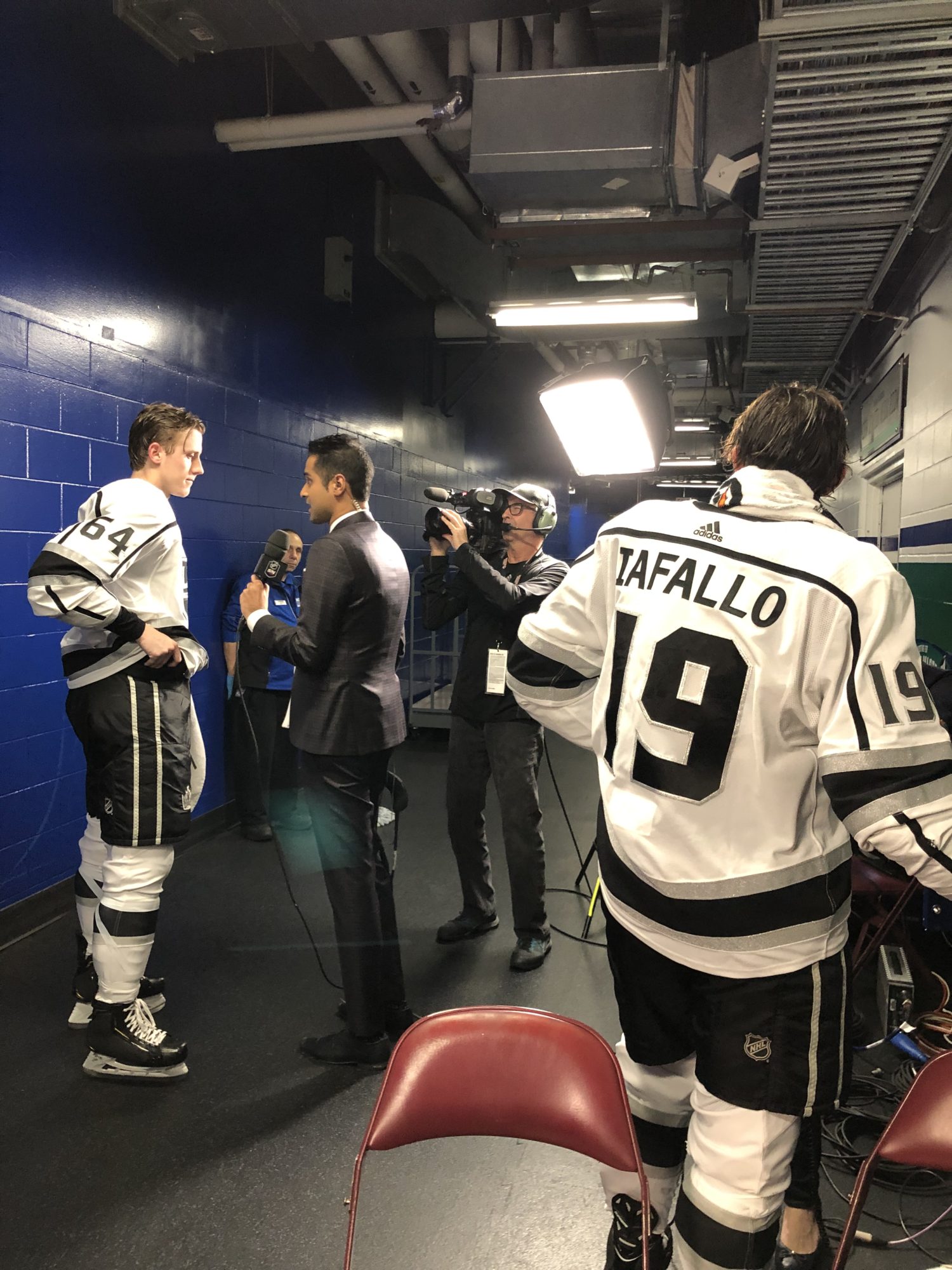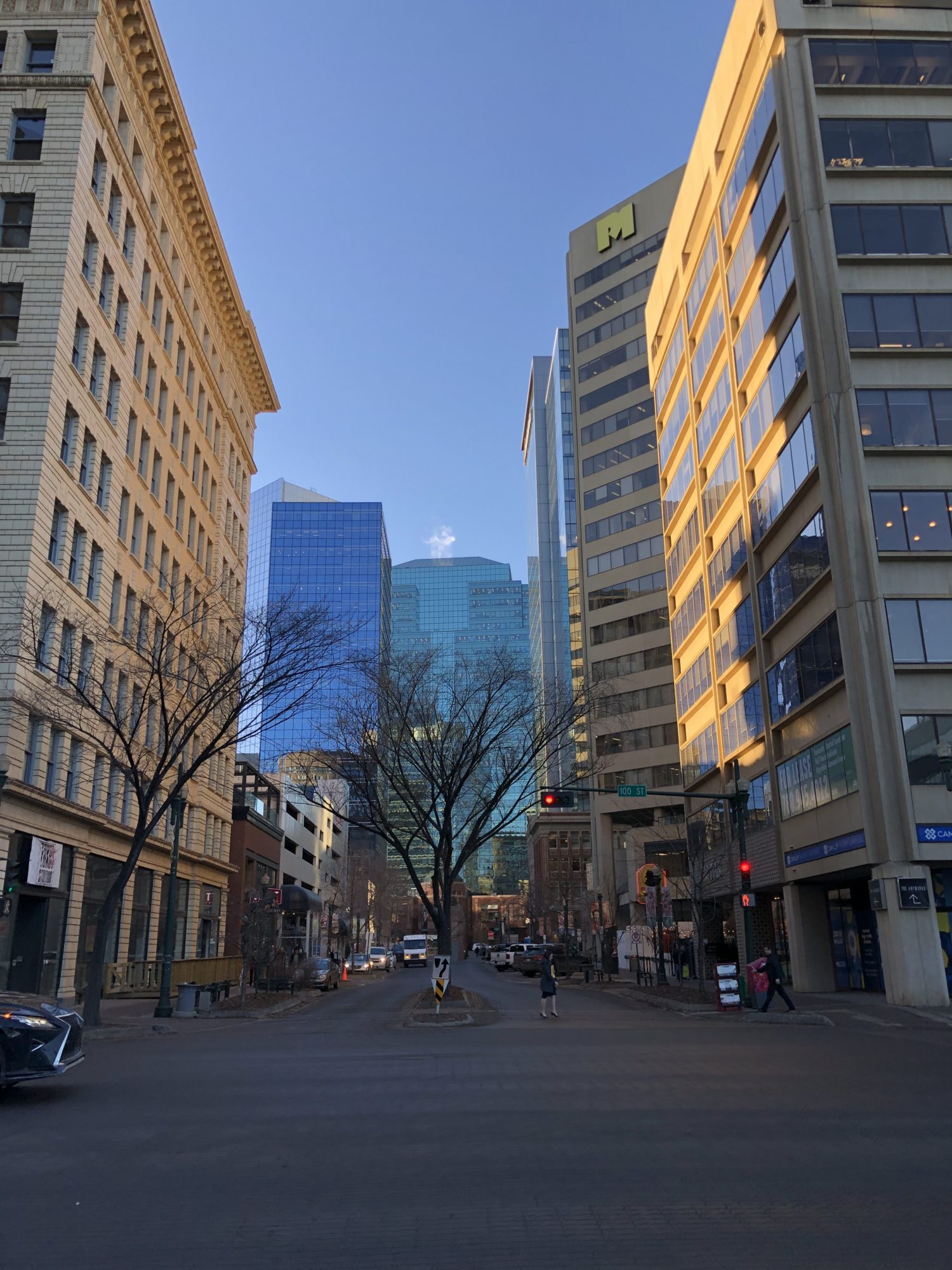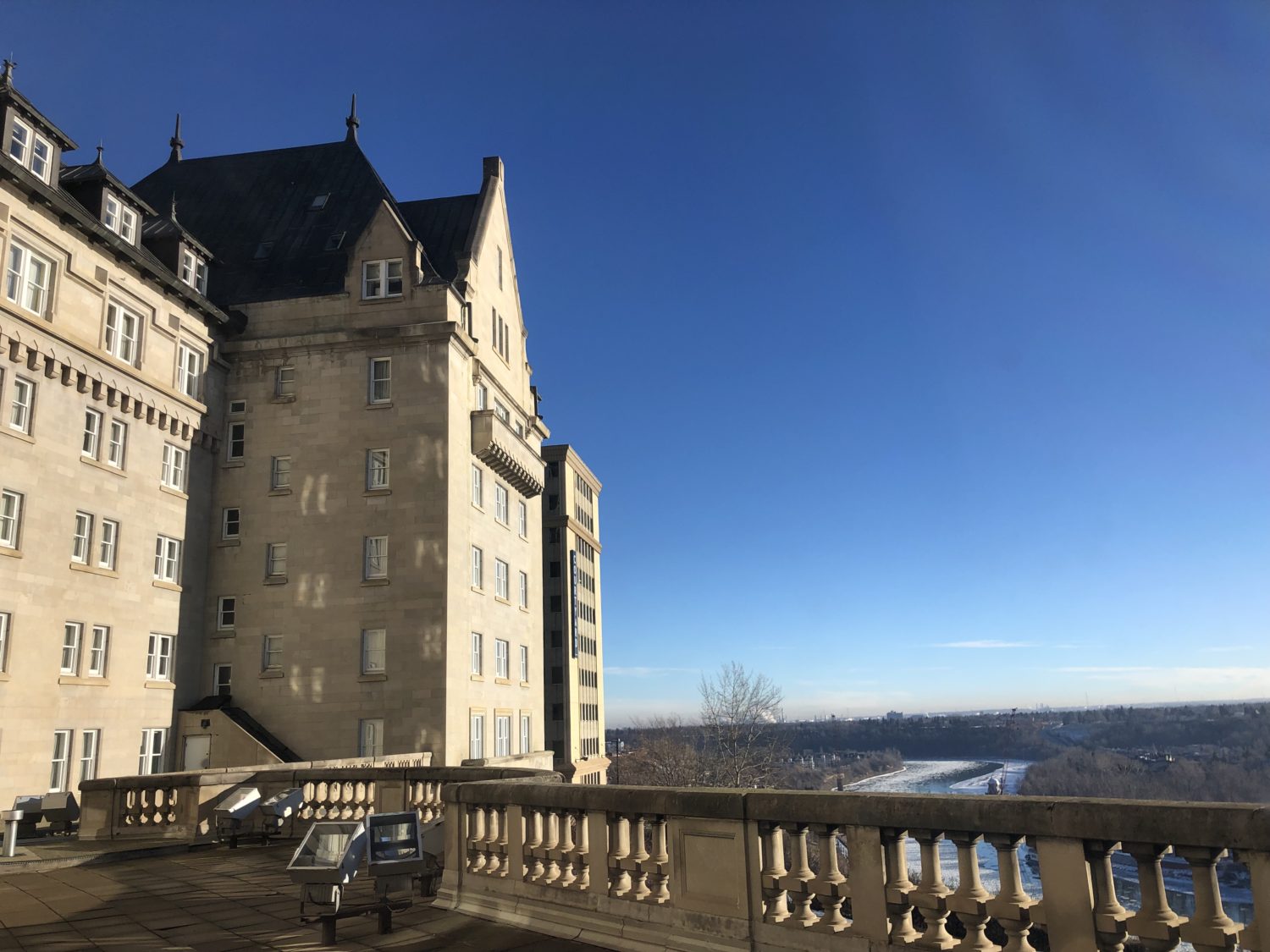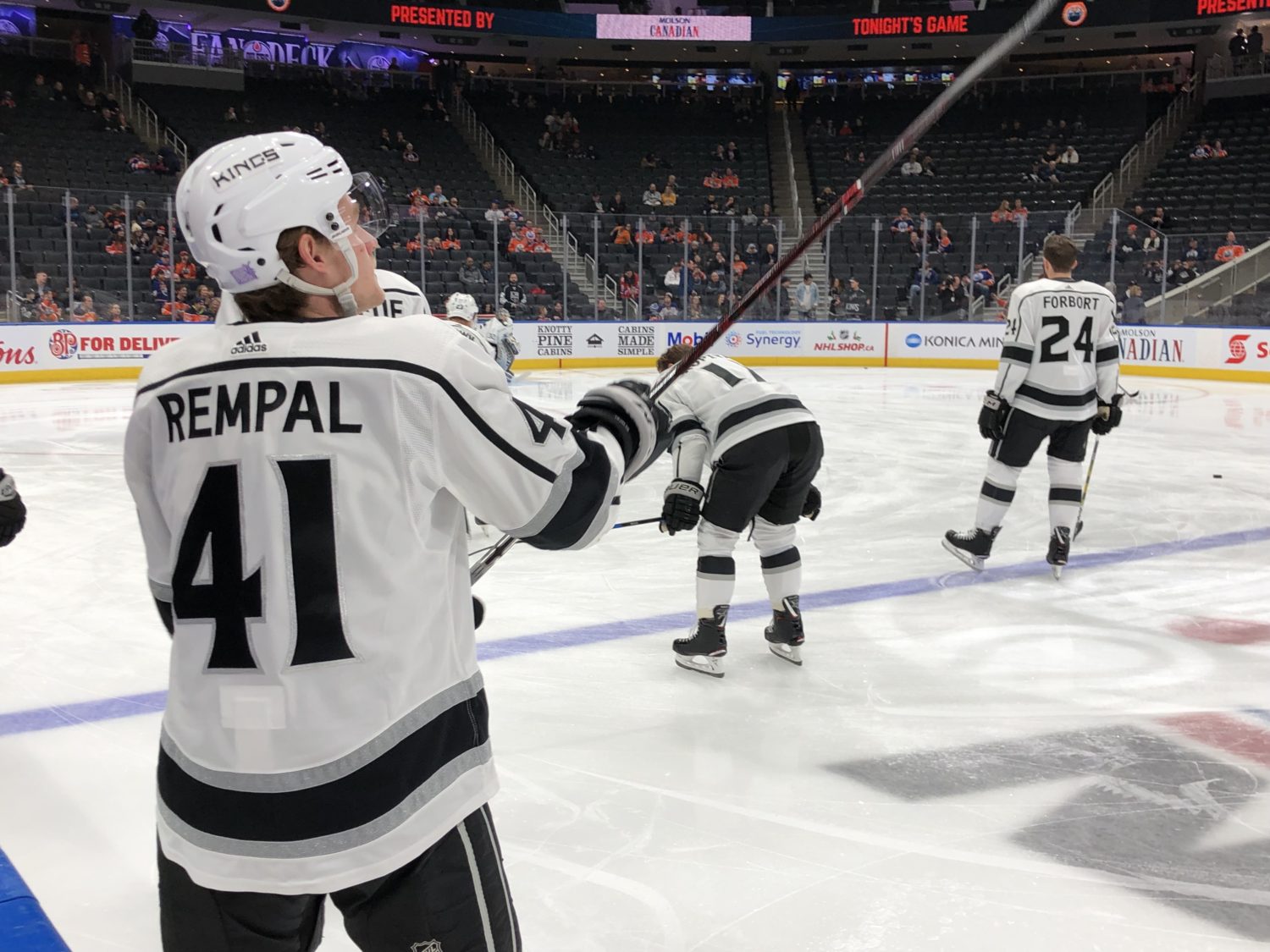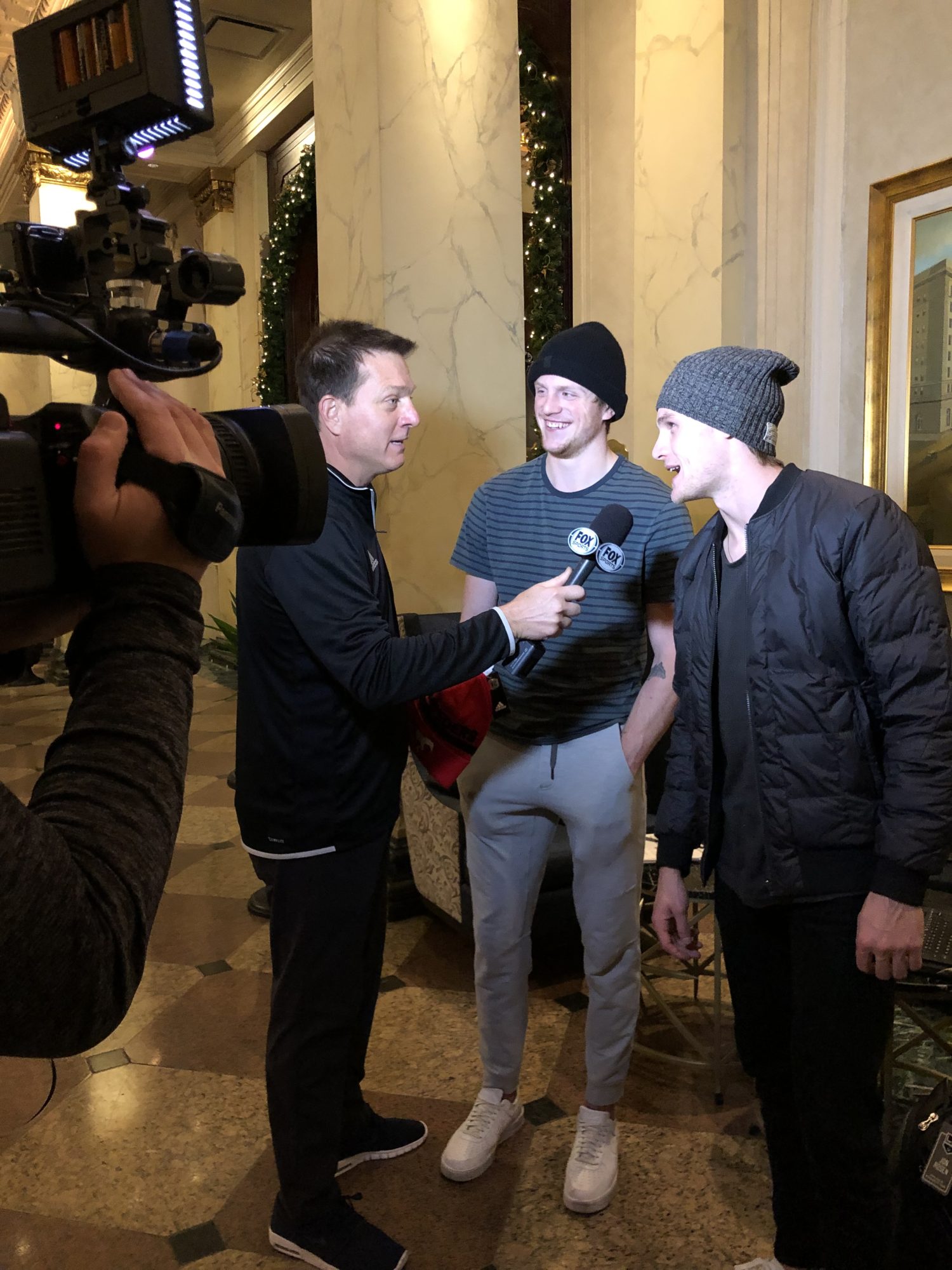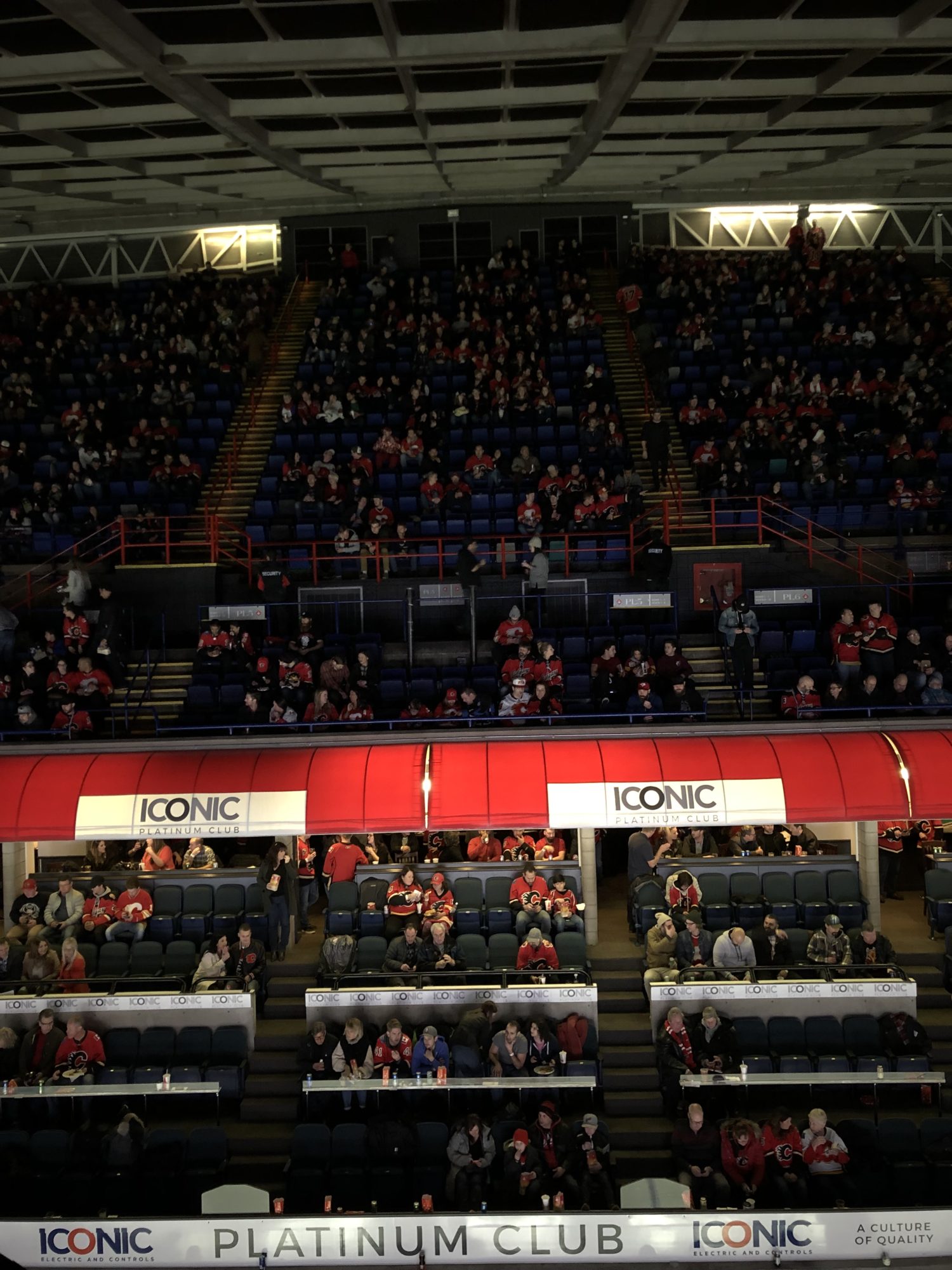 –It's shocking how far up the upper reaches of the Saddledome go. A new rink is overdue in Calgary, but honestly, with the right politics and circumstances, I'd love to see them invest the money in a massive renovation of the Saddledome similar to the billion-dollar refurbishments made at Madison Square Garden in 2013. Architecturally, it's the most unique building in the league, and given the Olympic and NHL history and its place in the skyline, it's hard to imagine top-flight hockey played elsewhere in Calgary.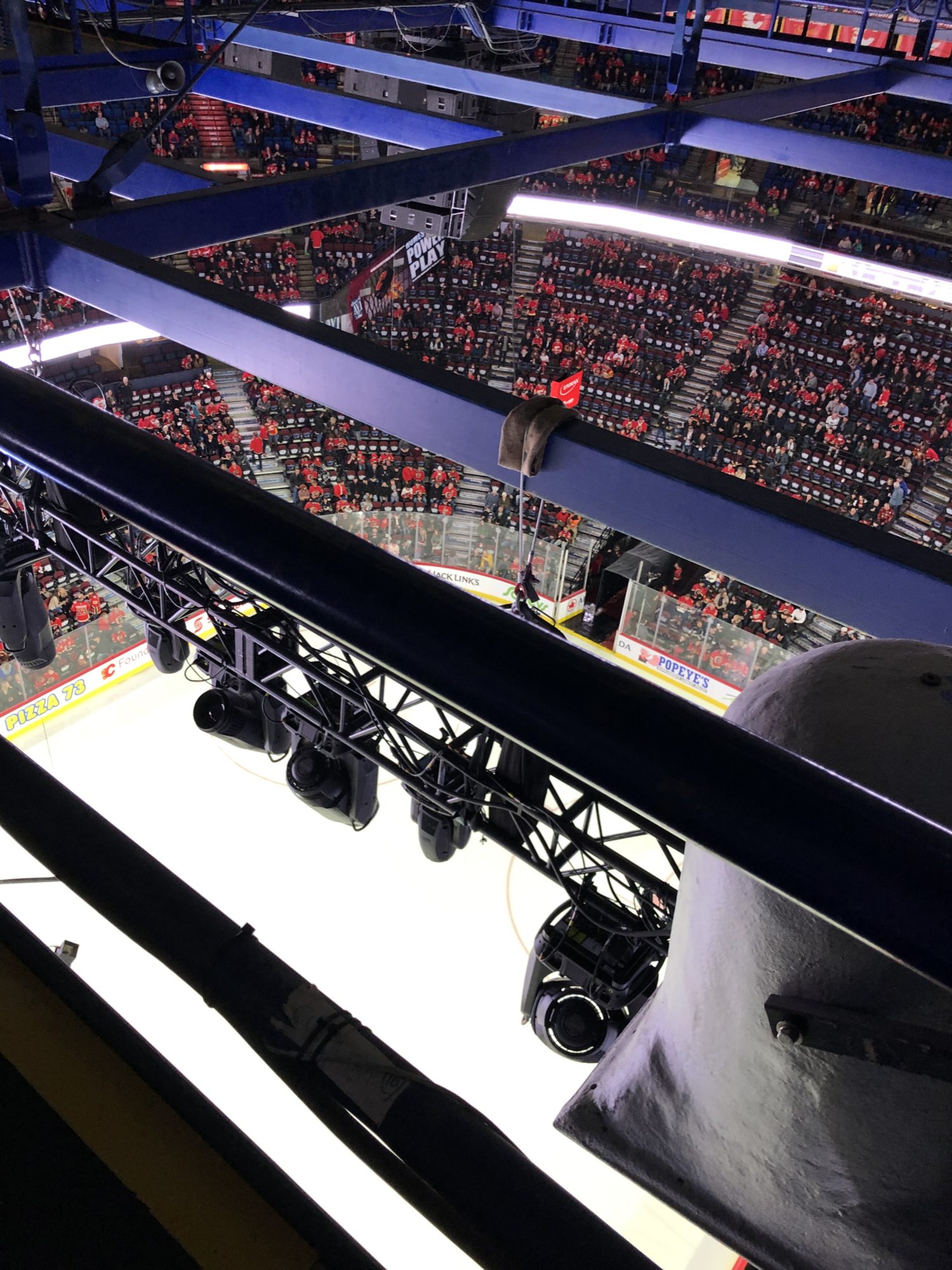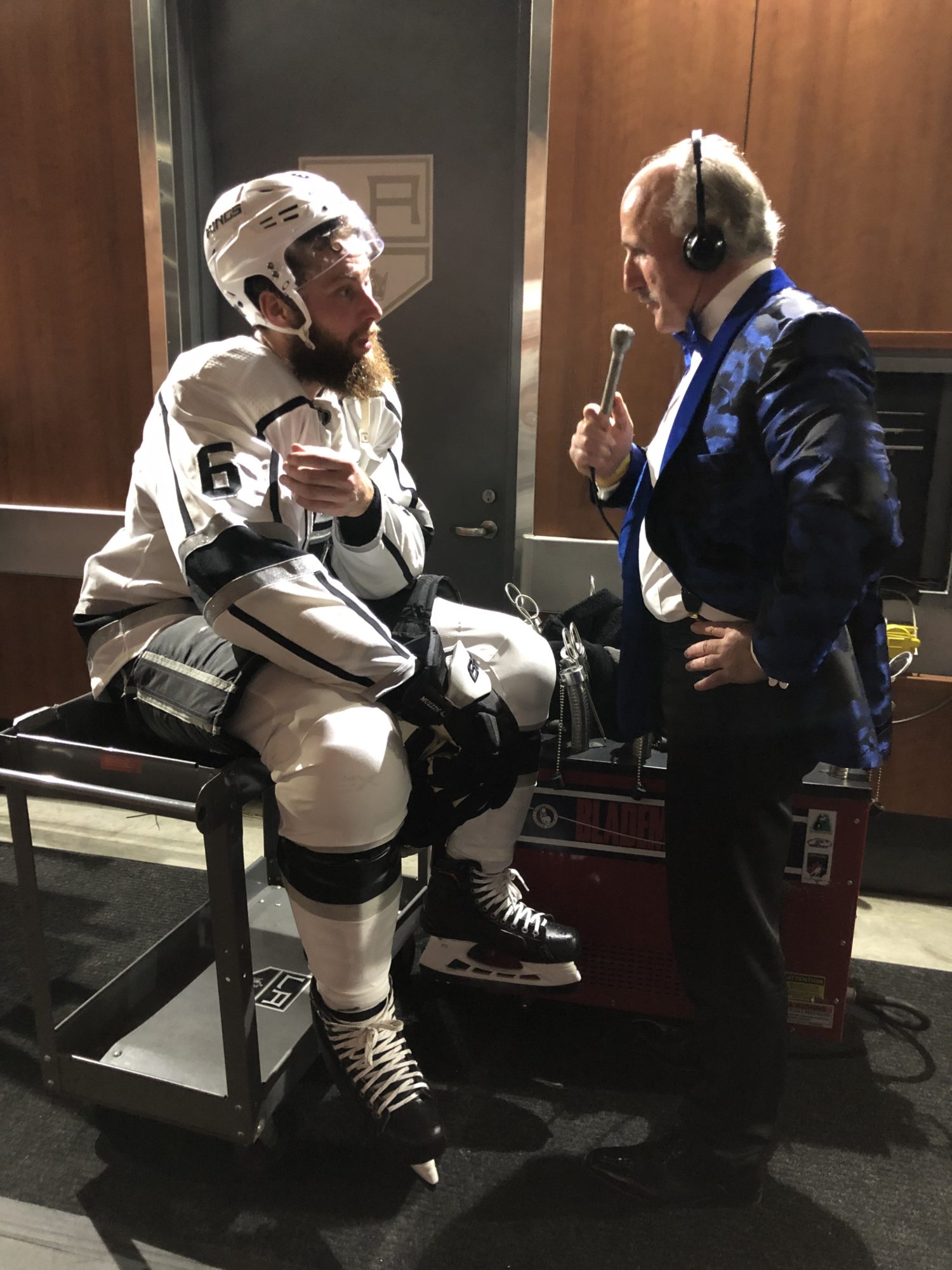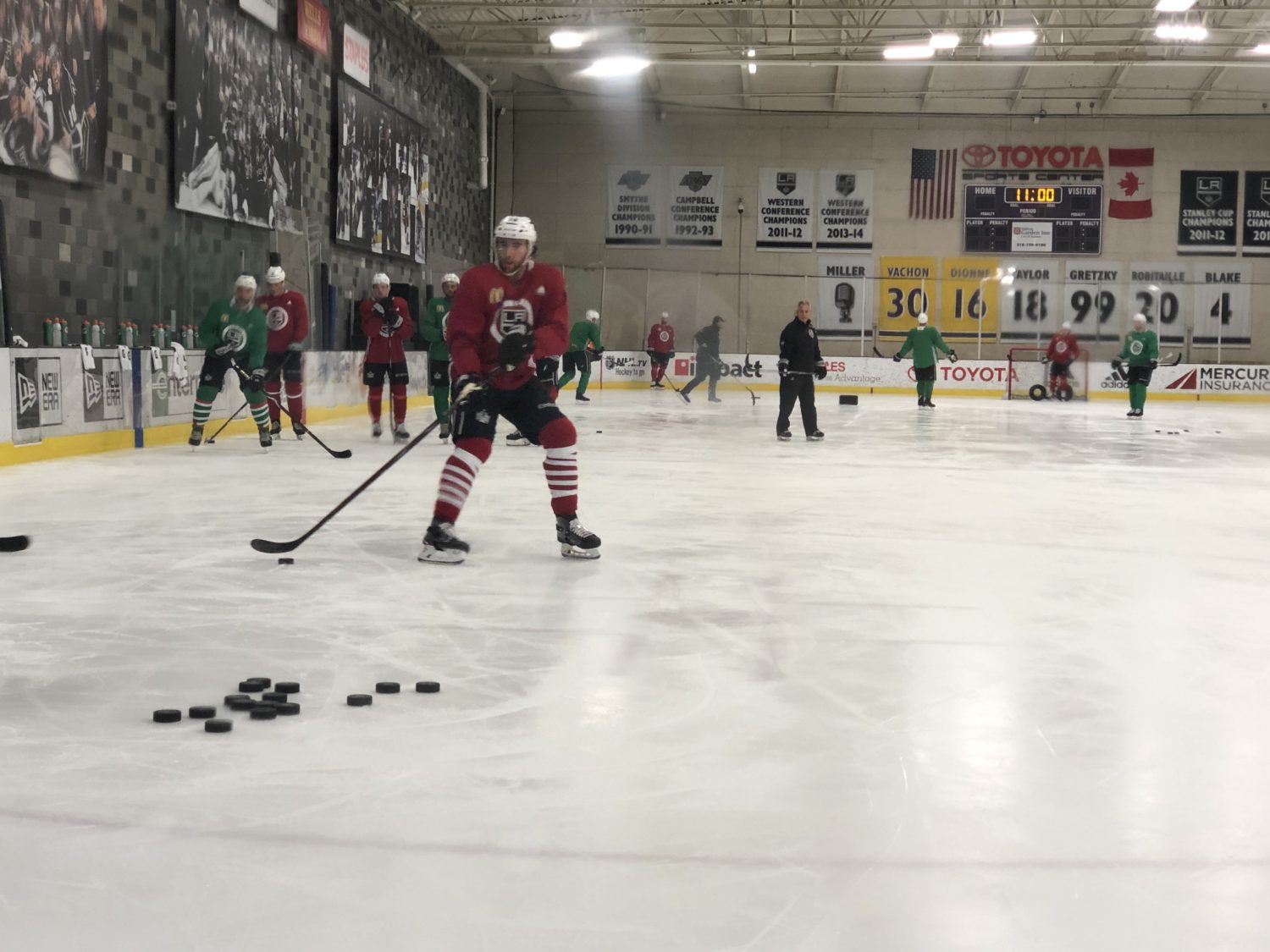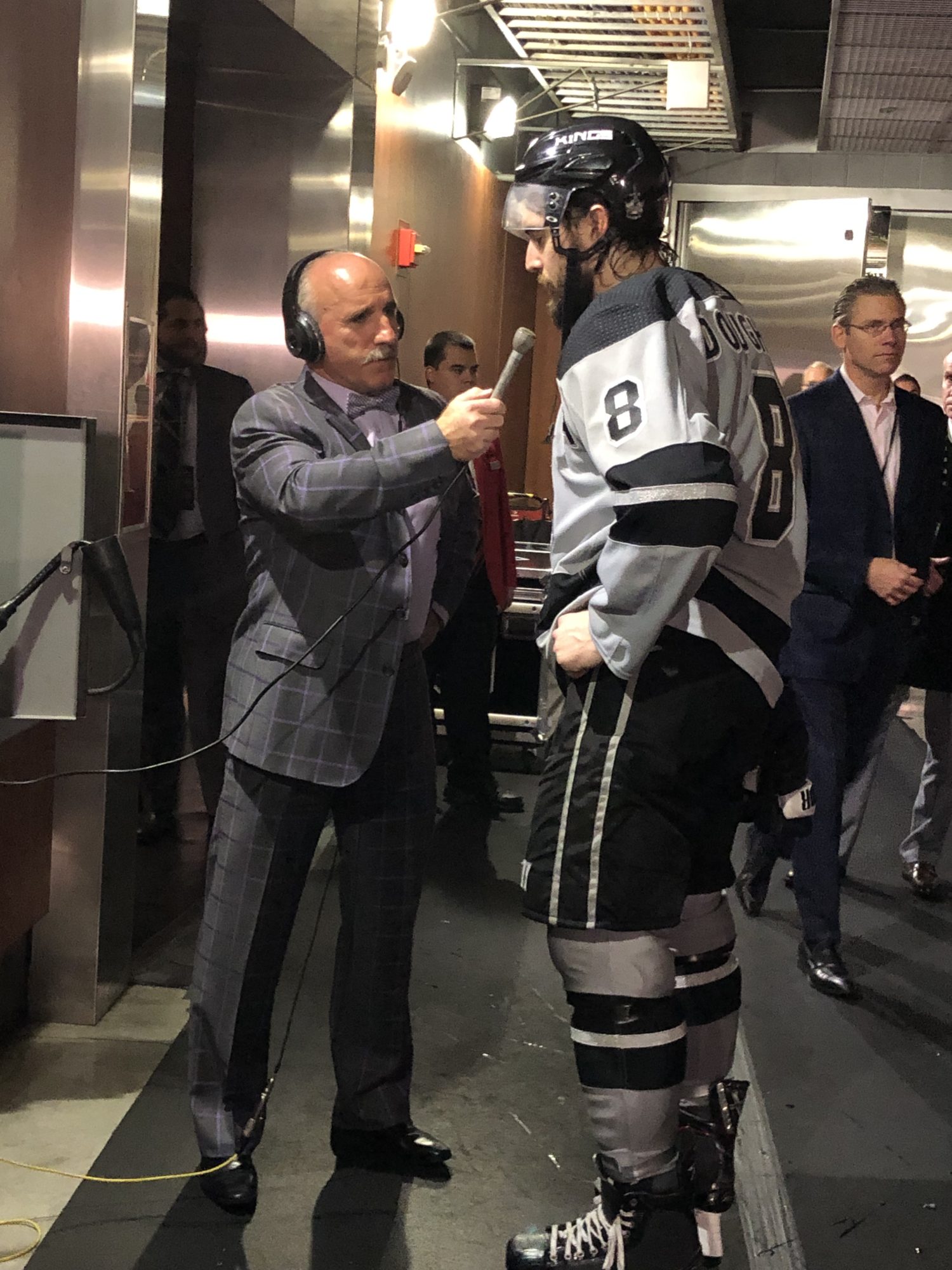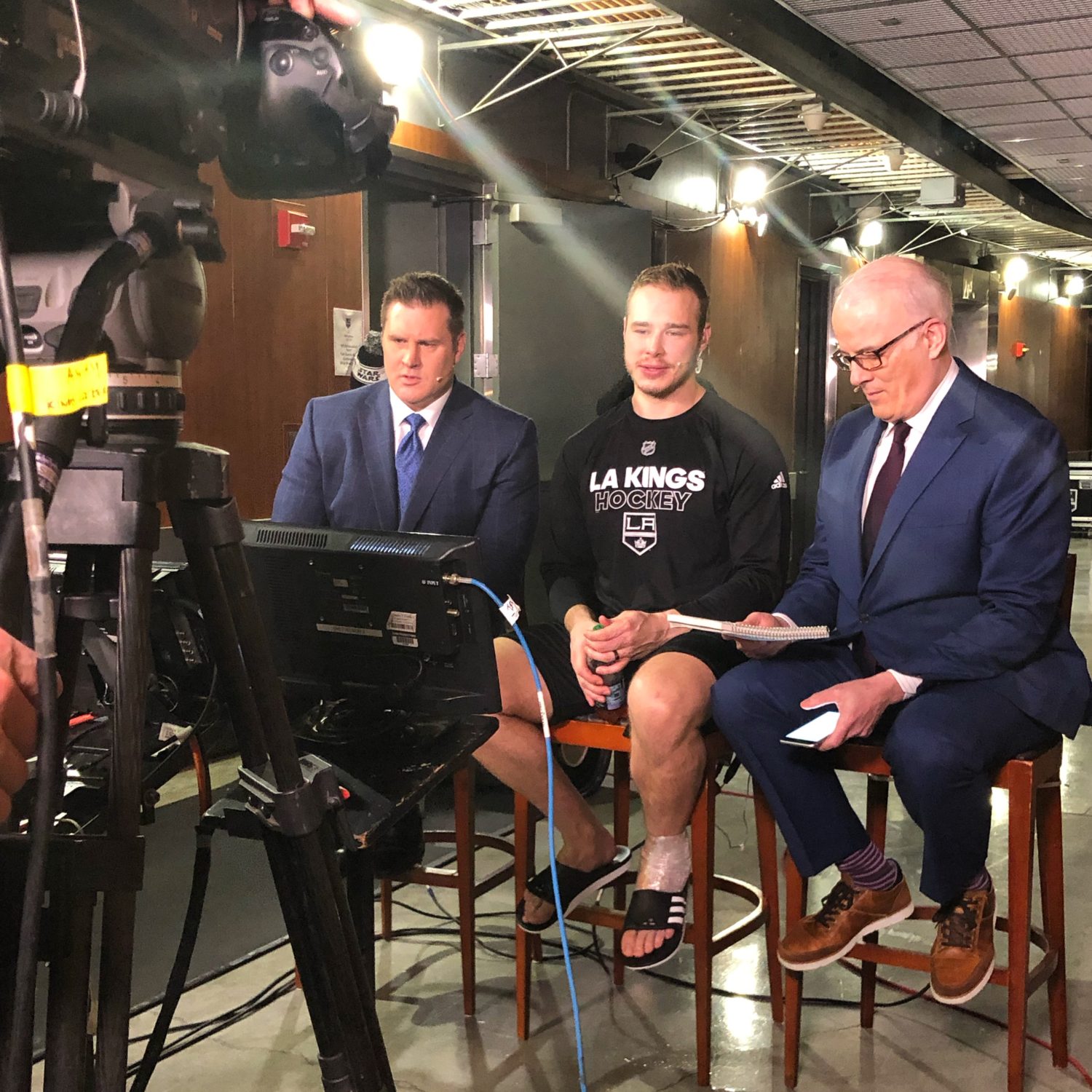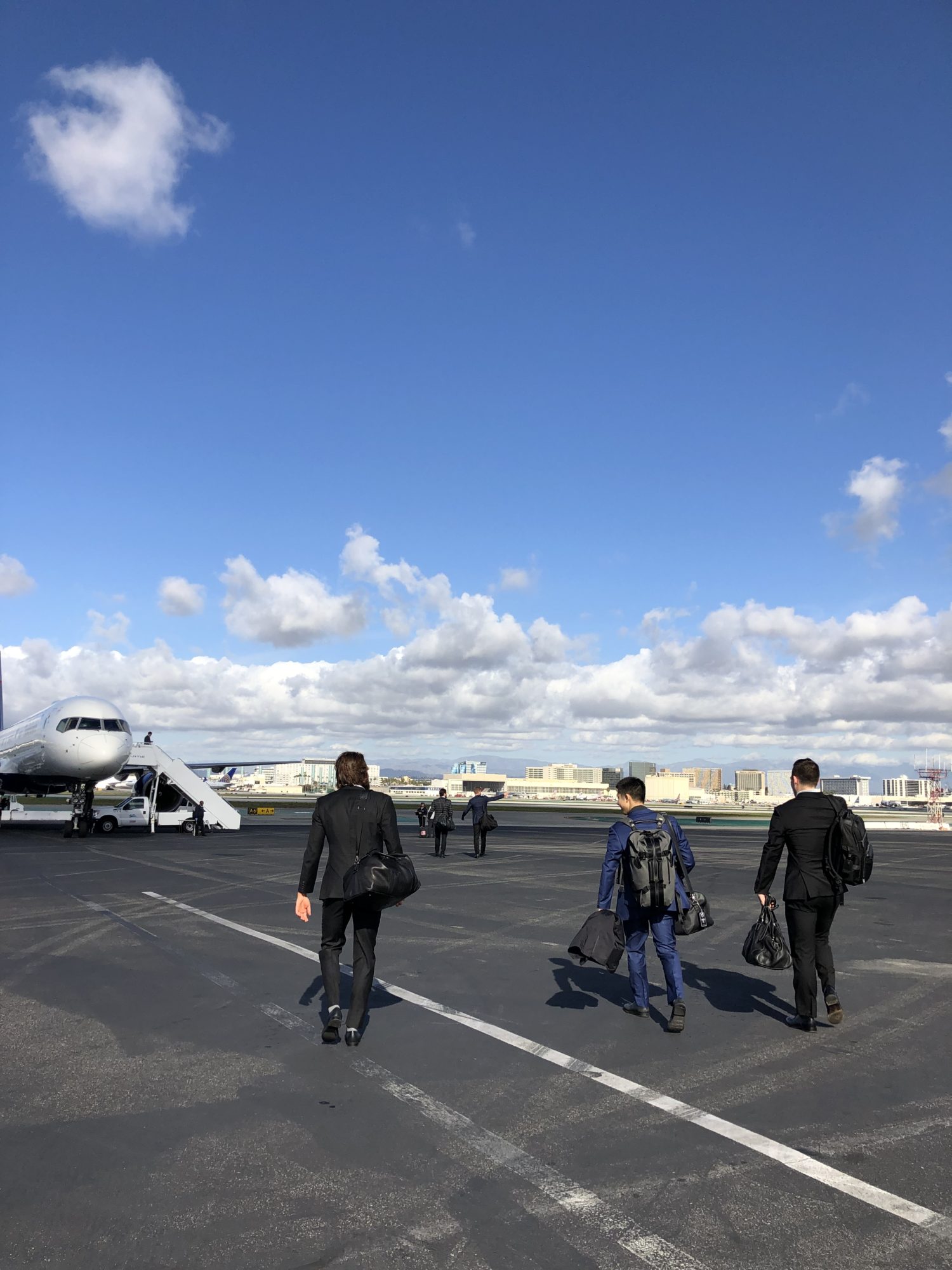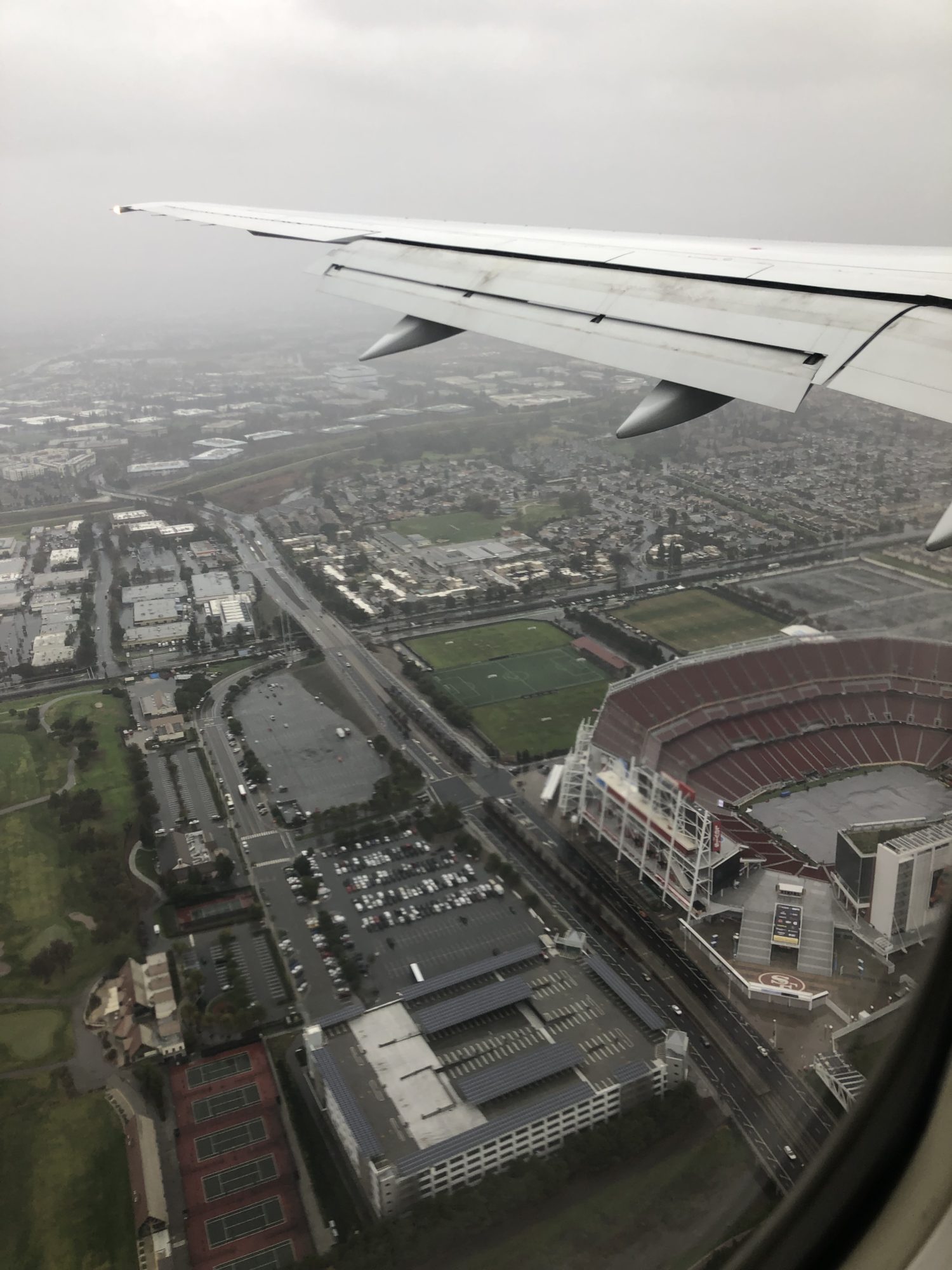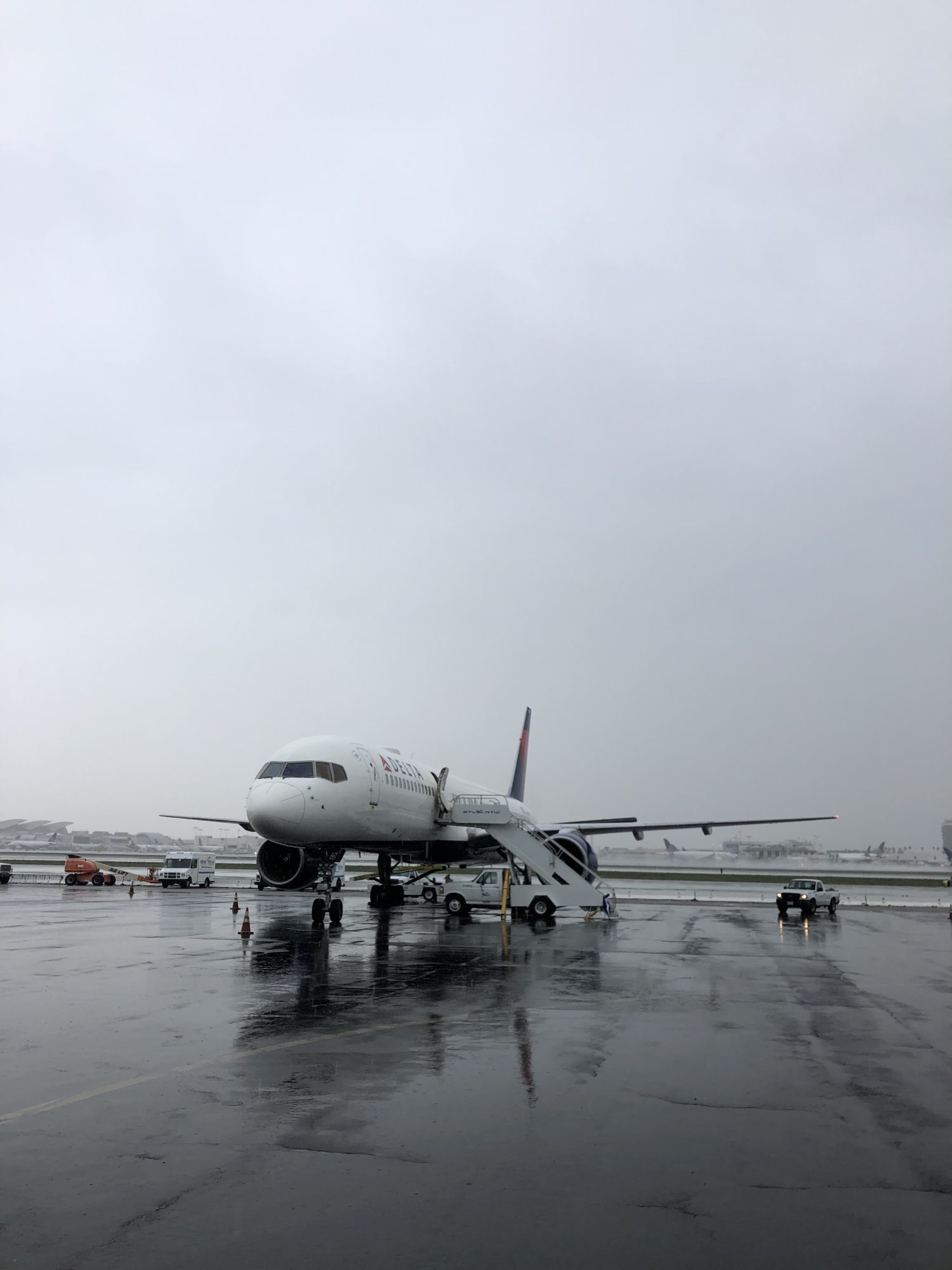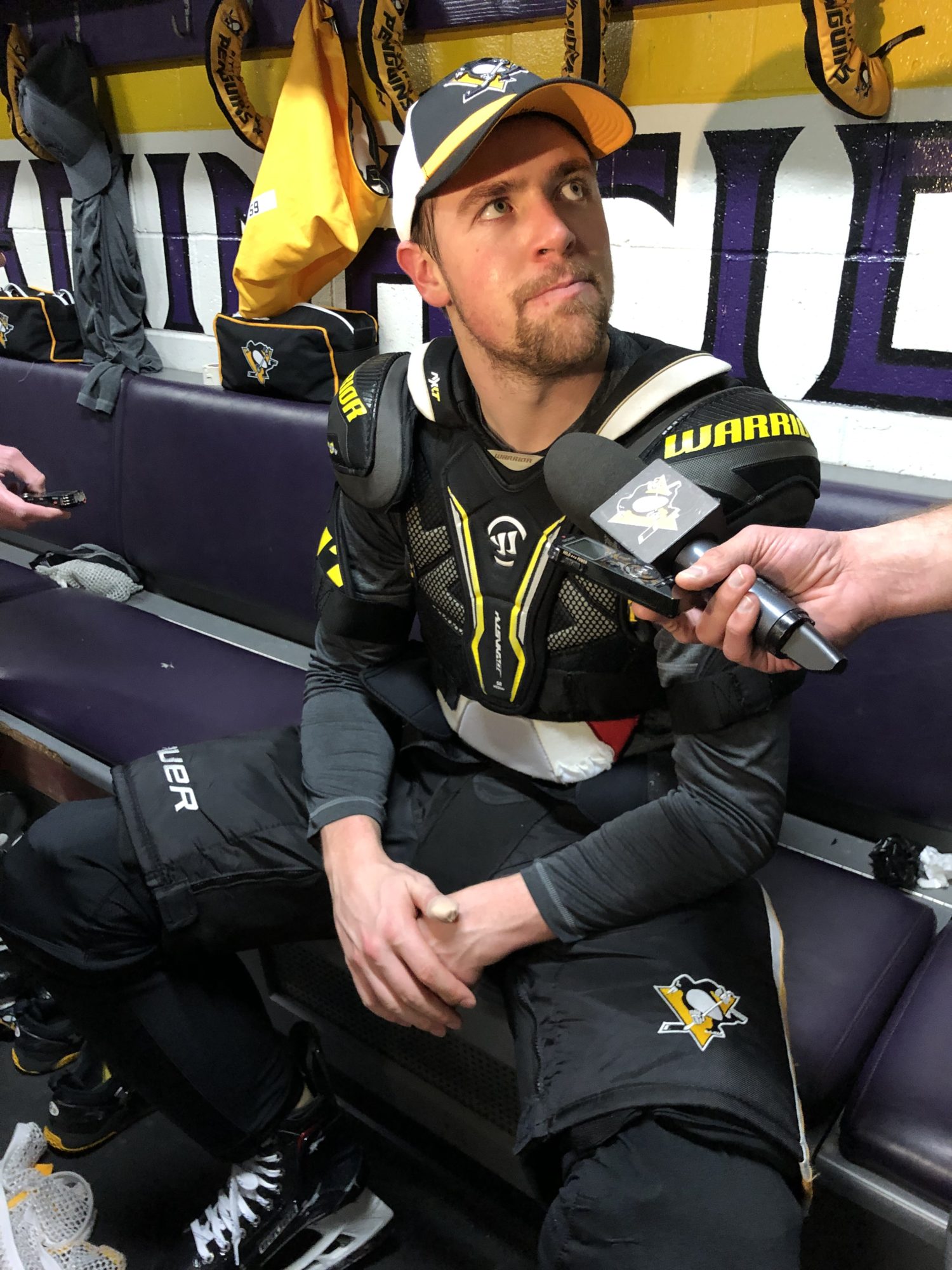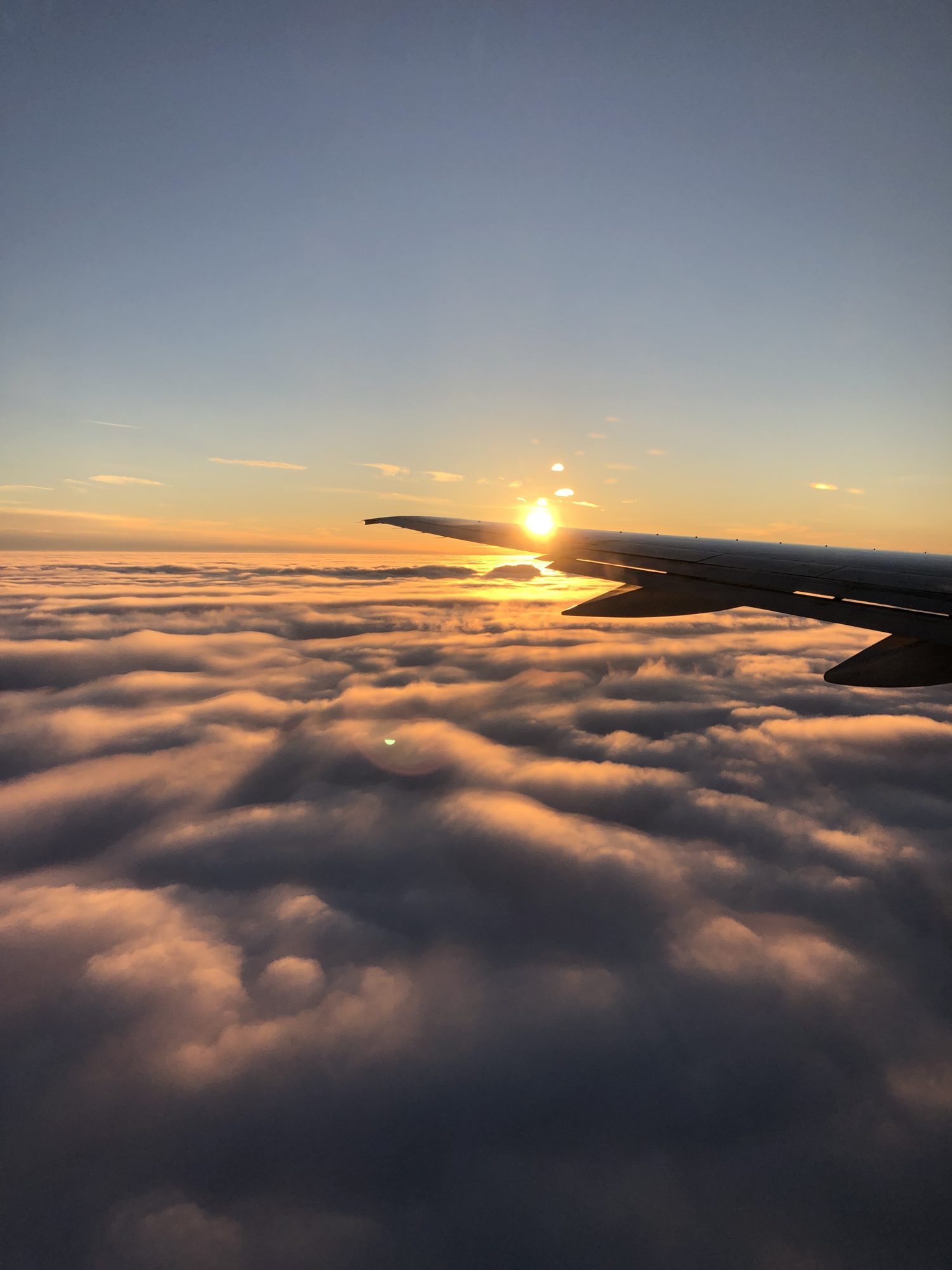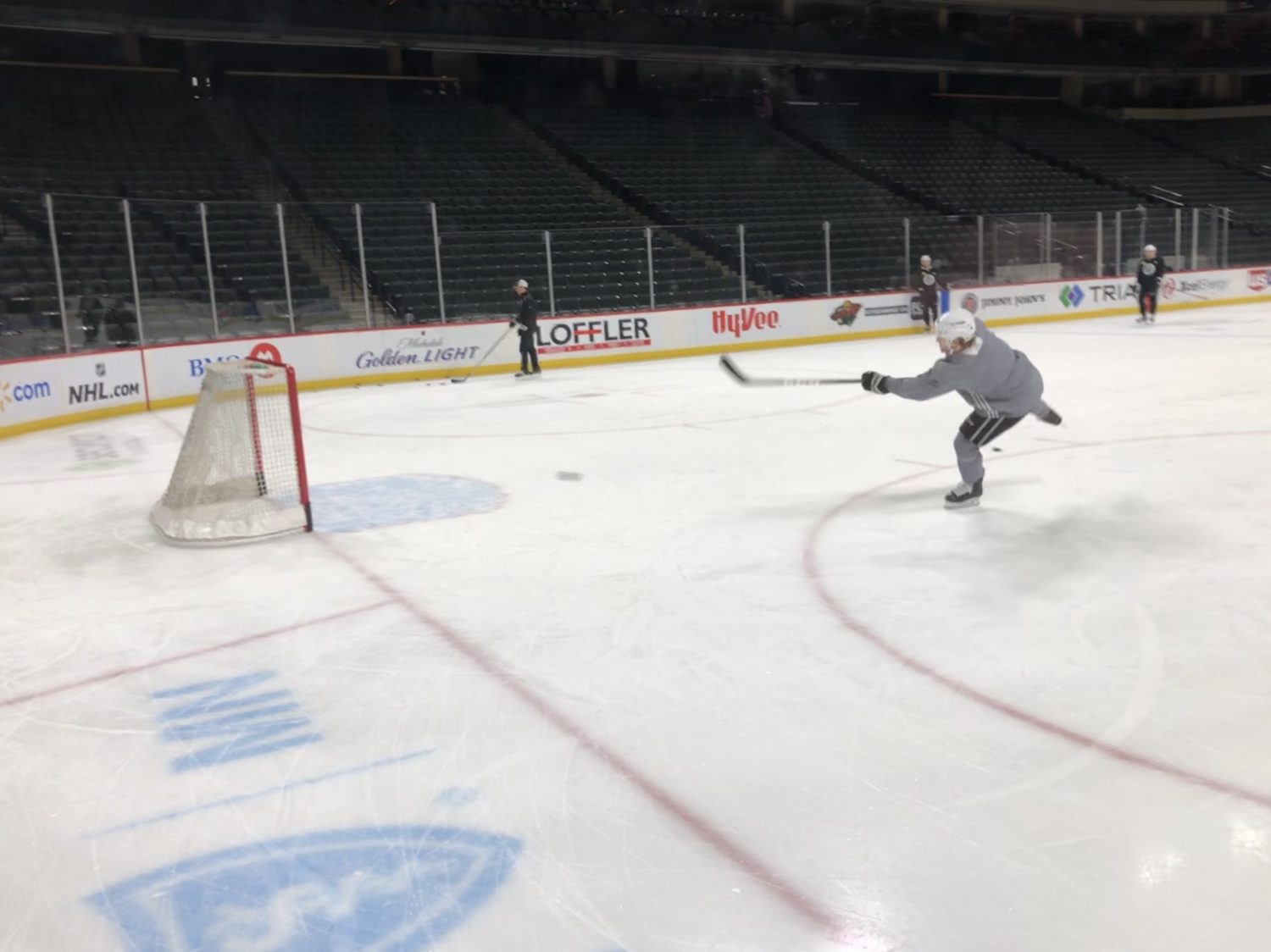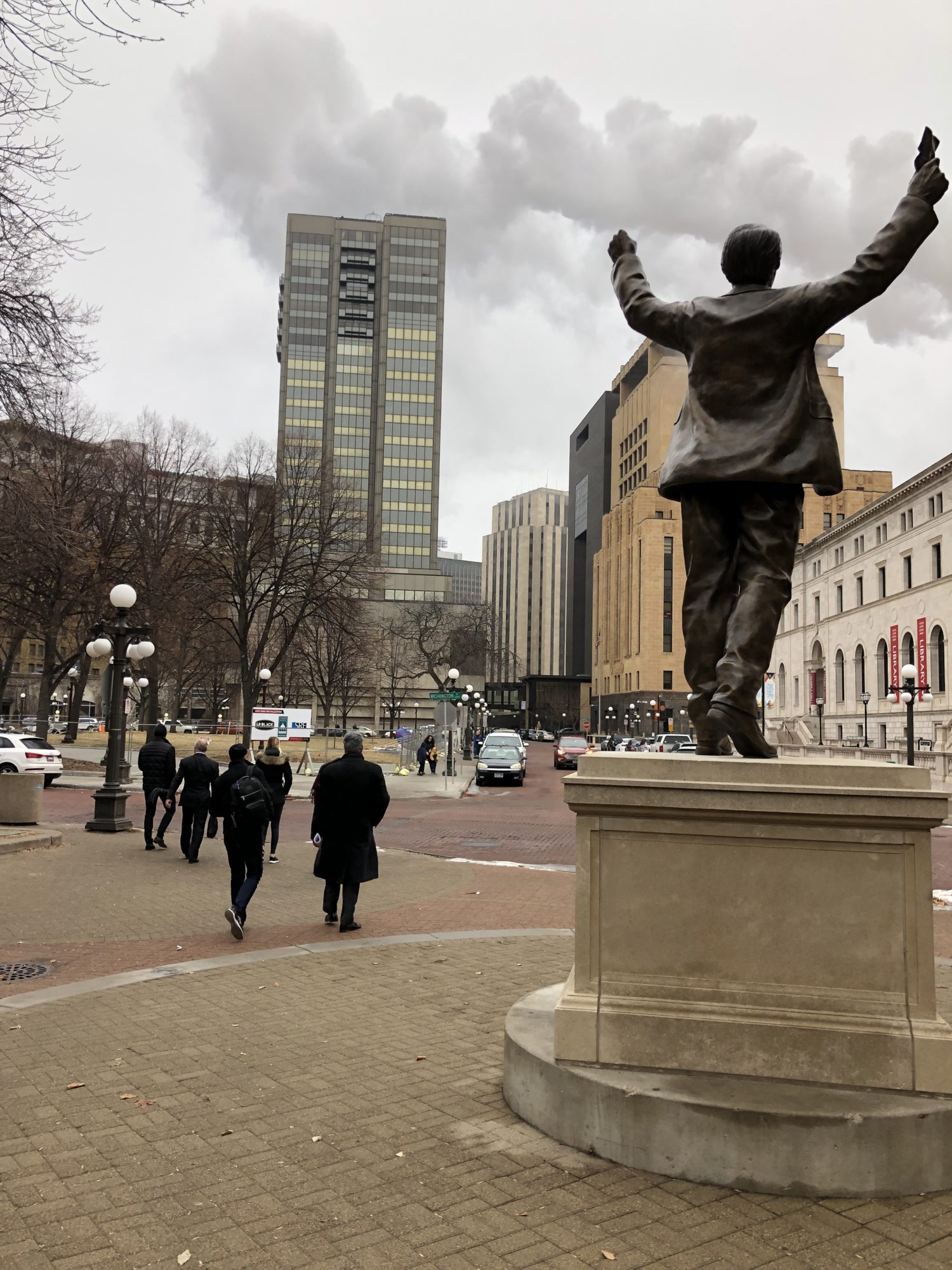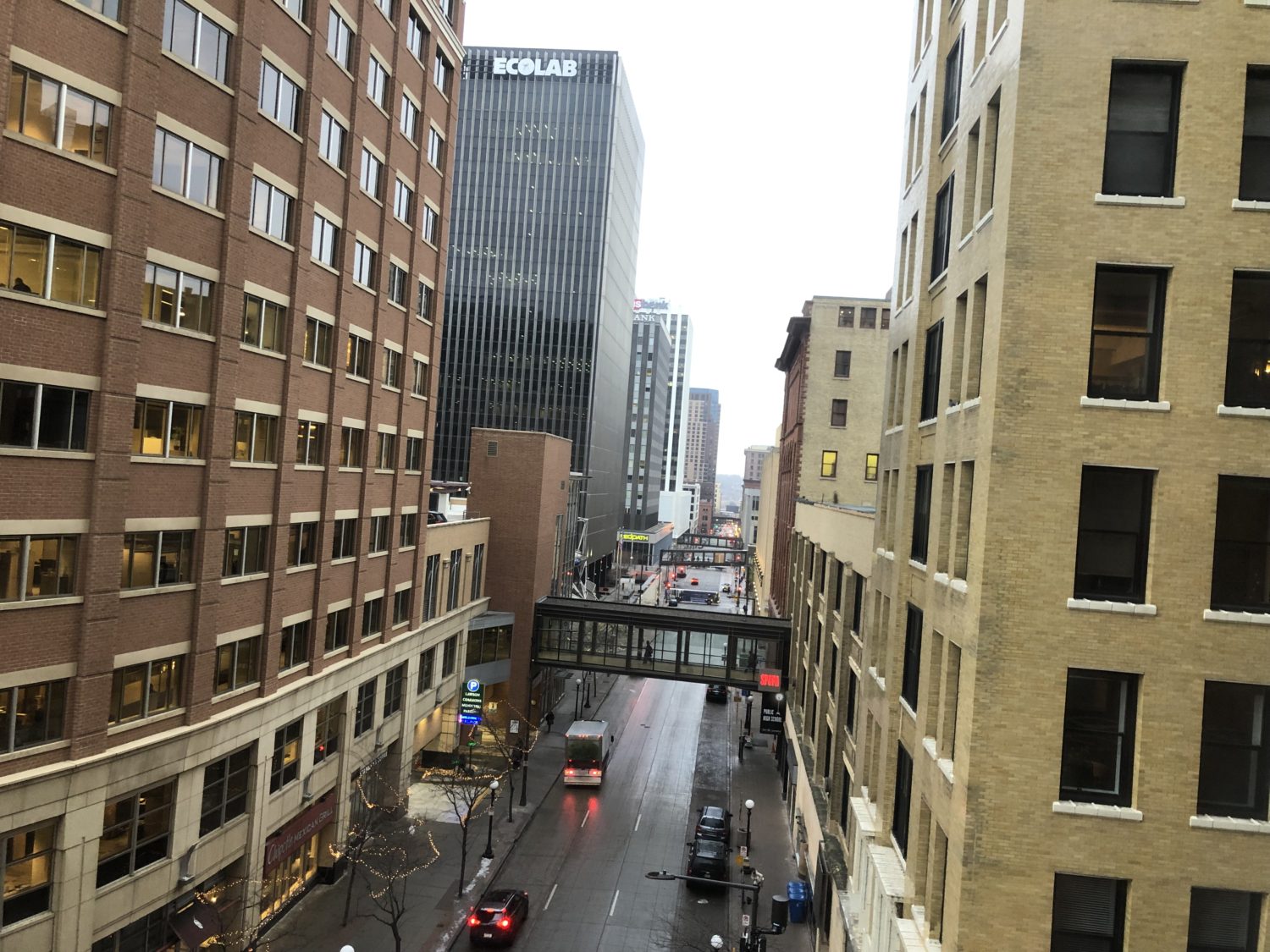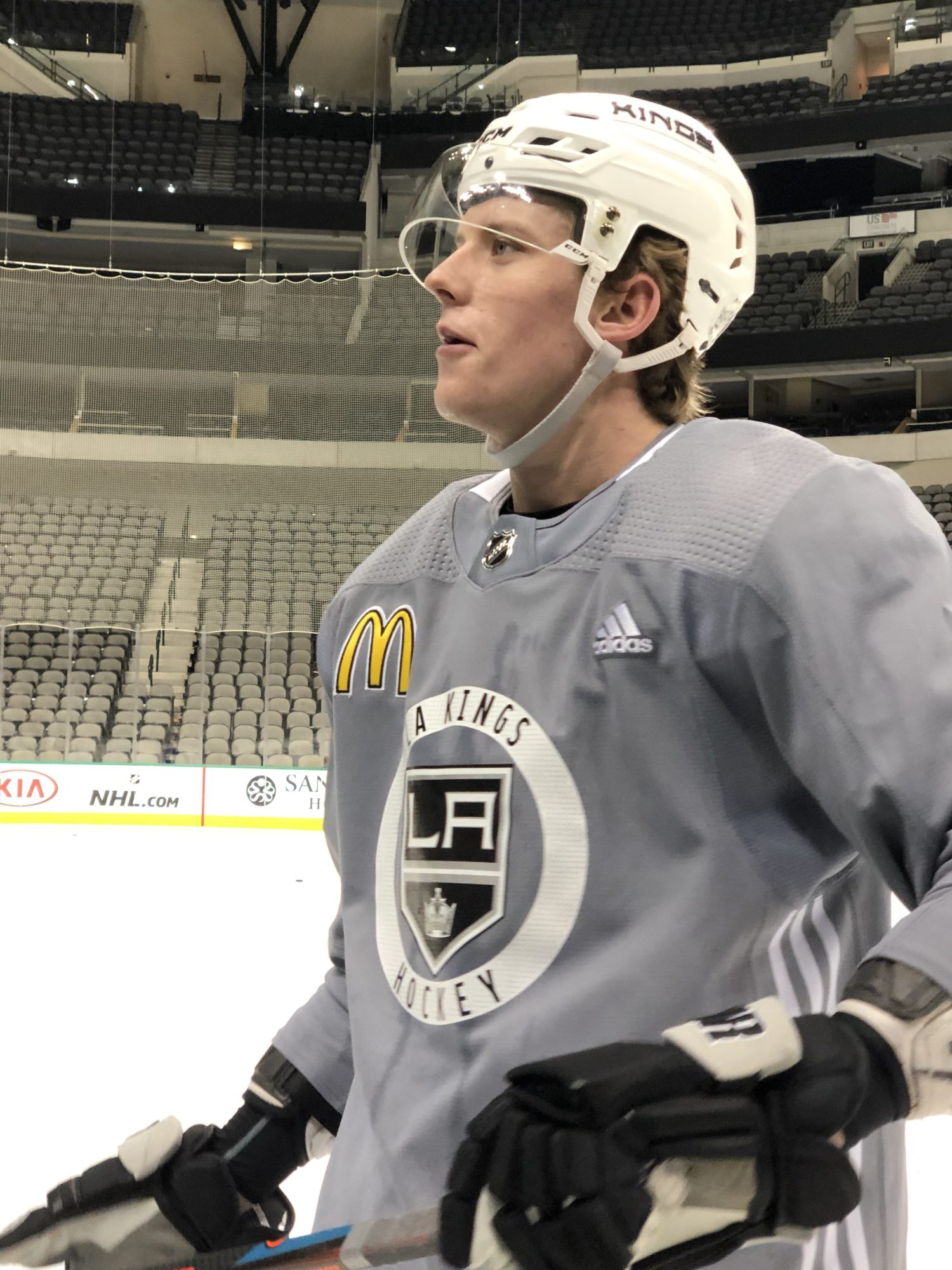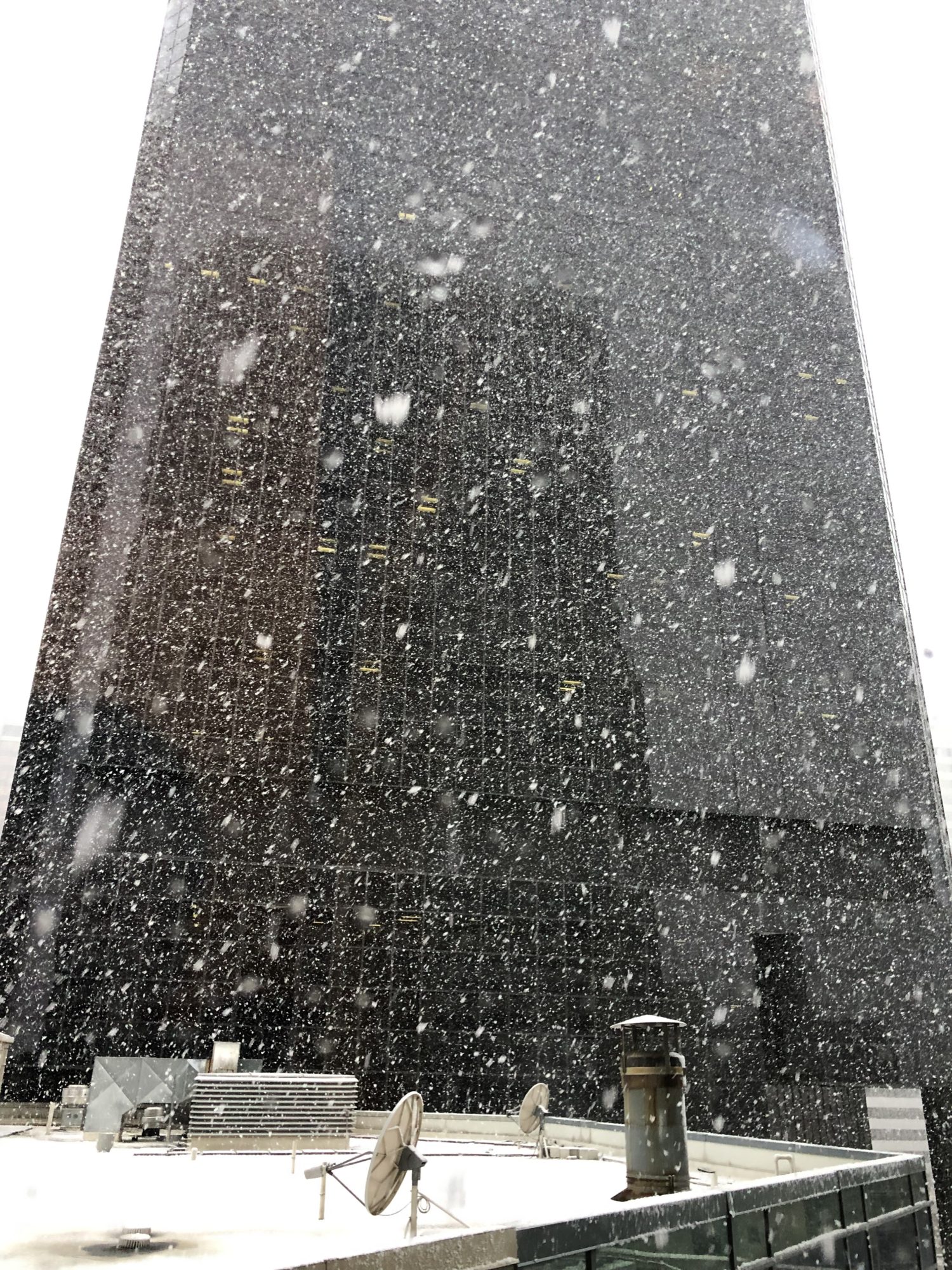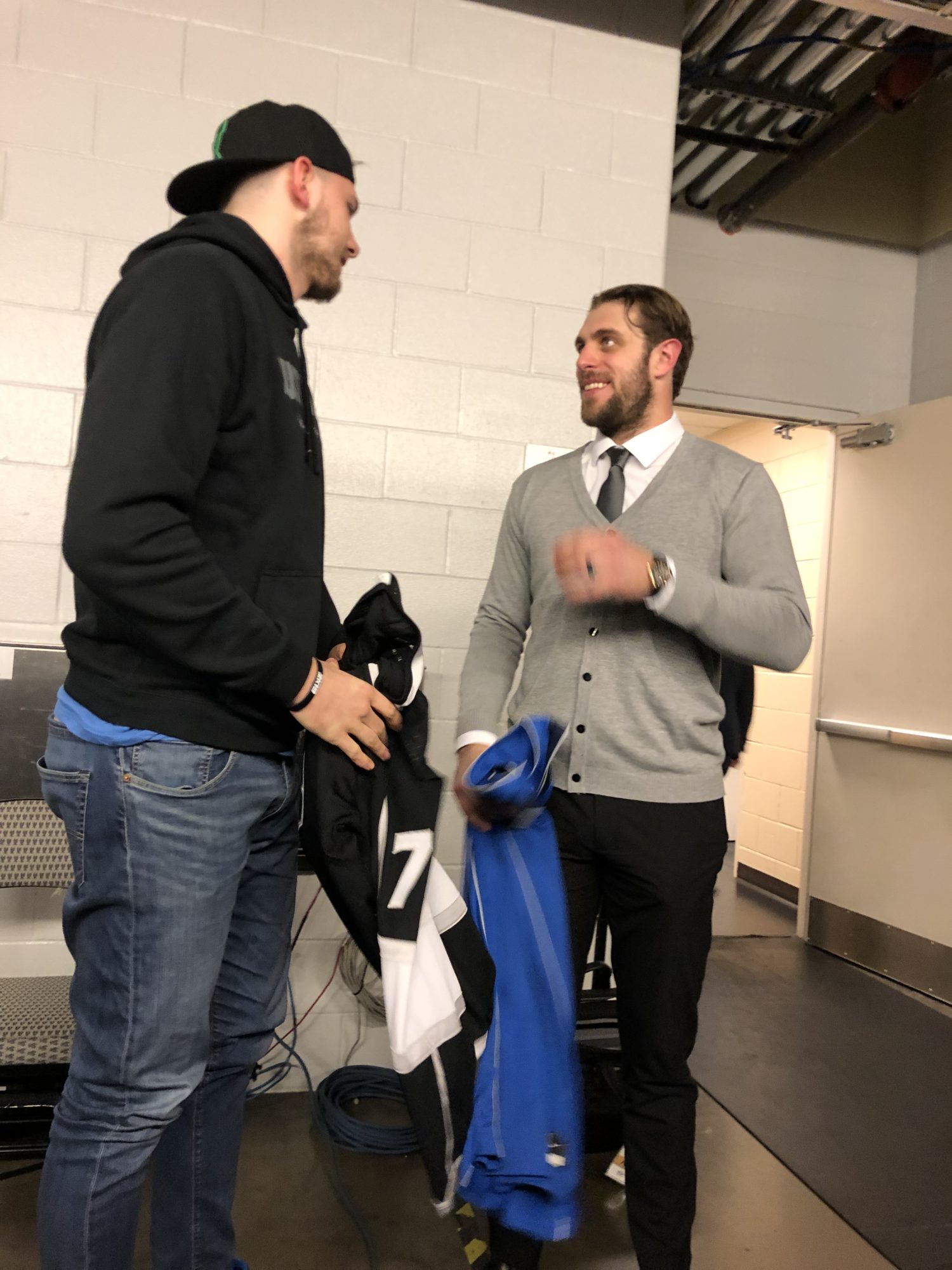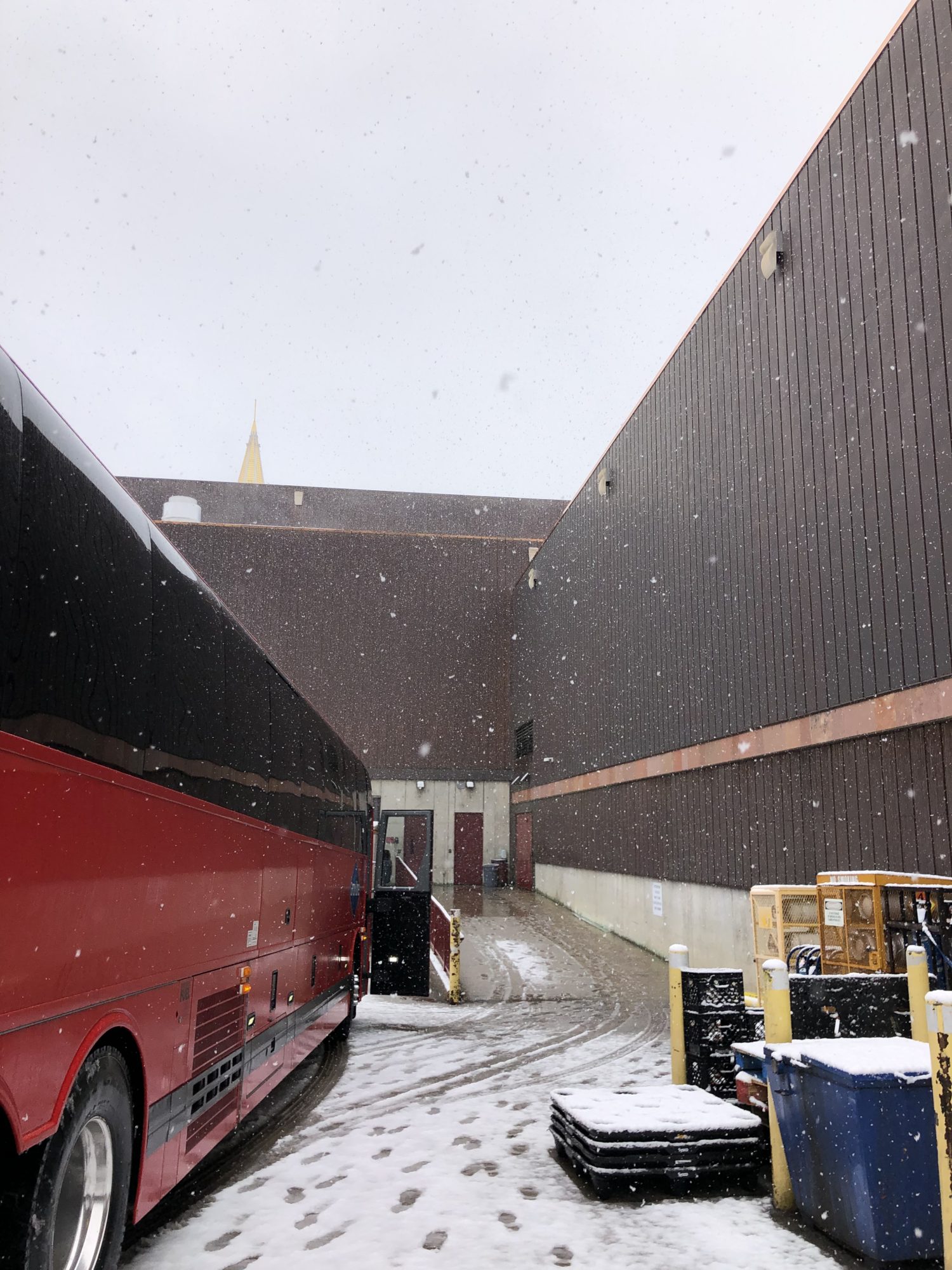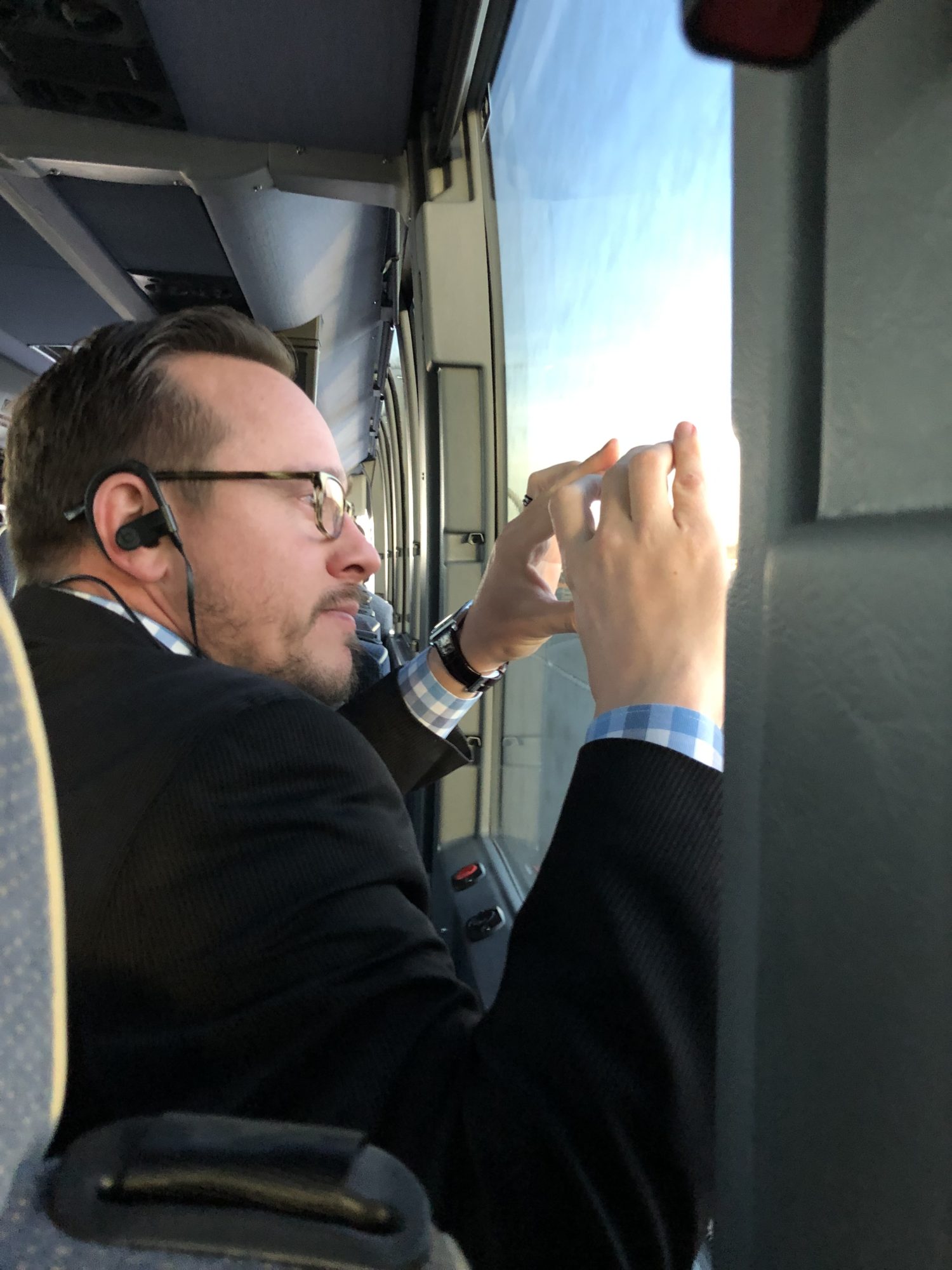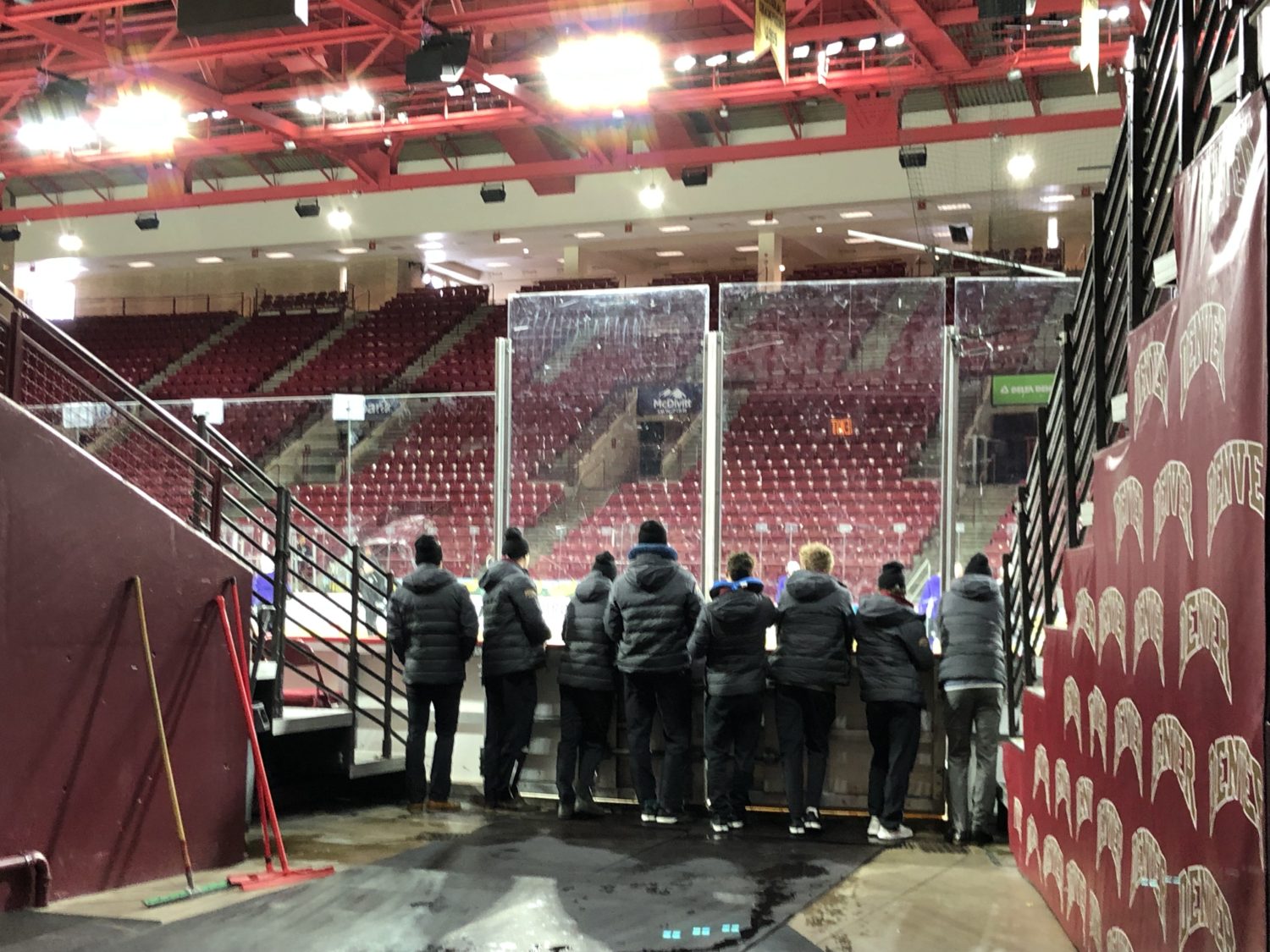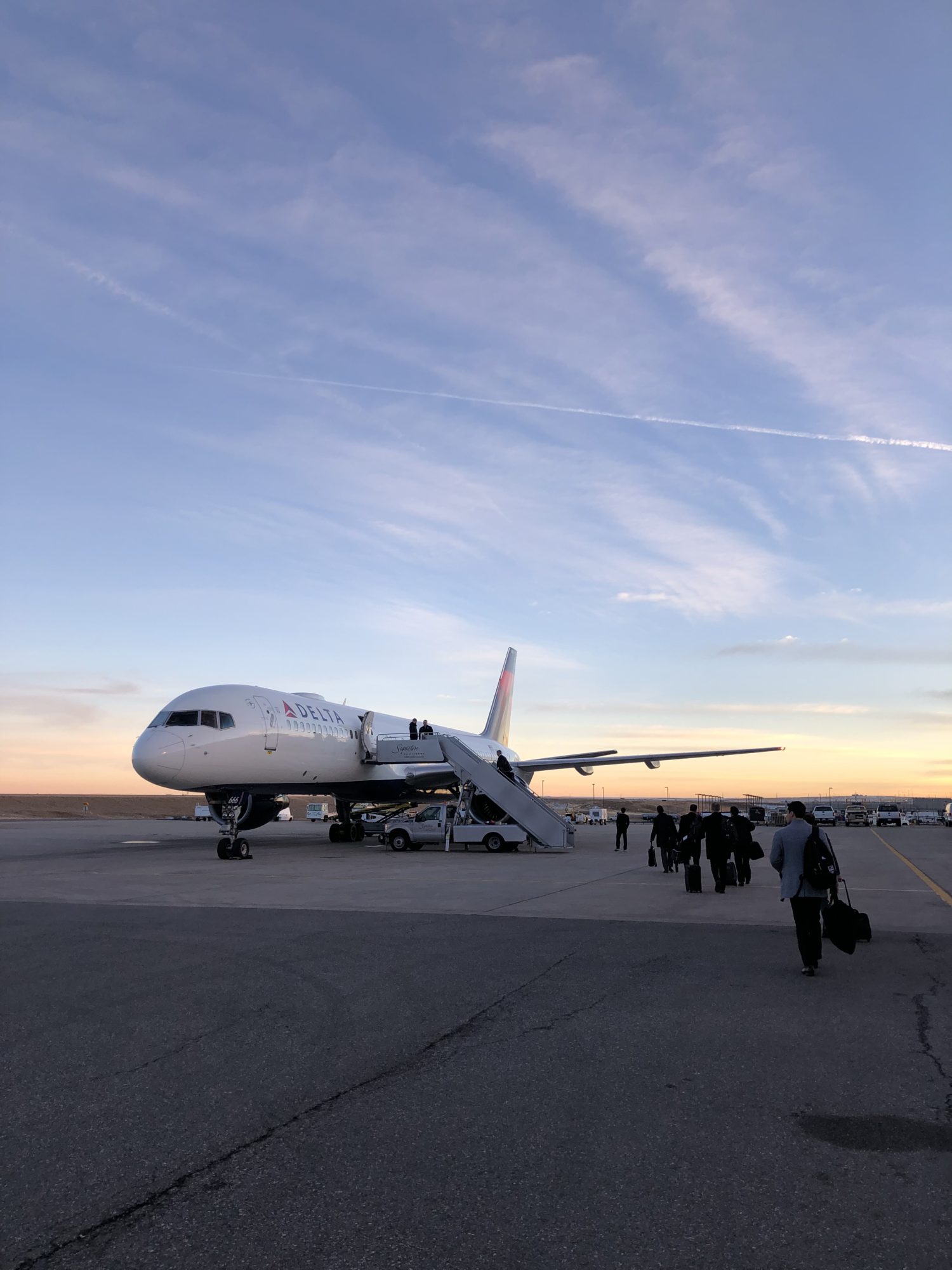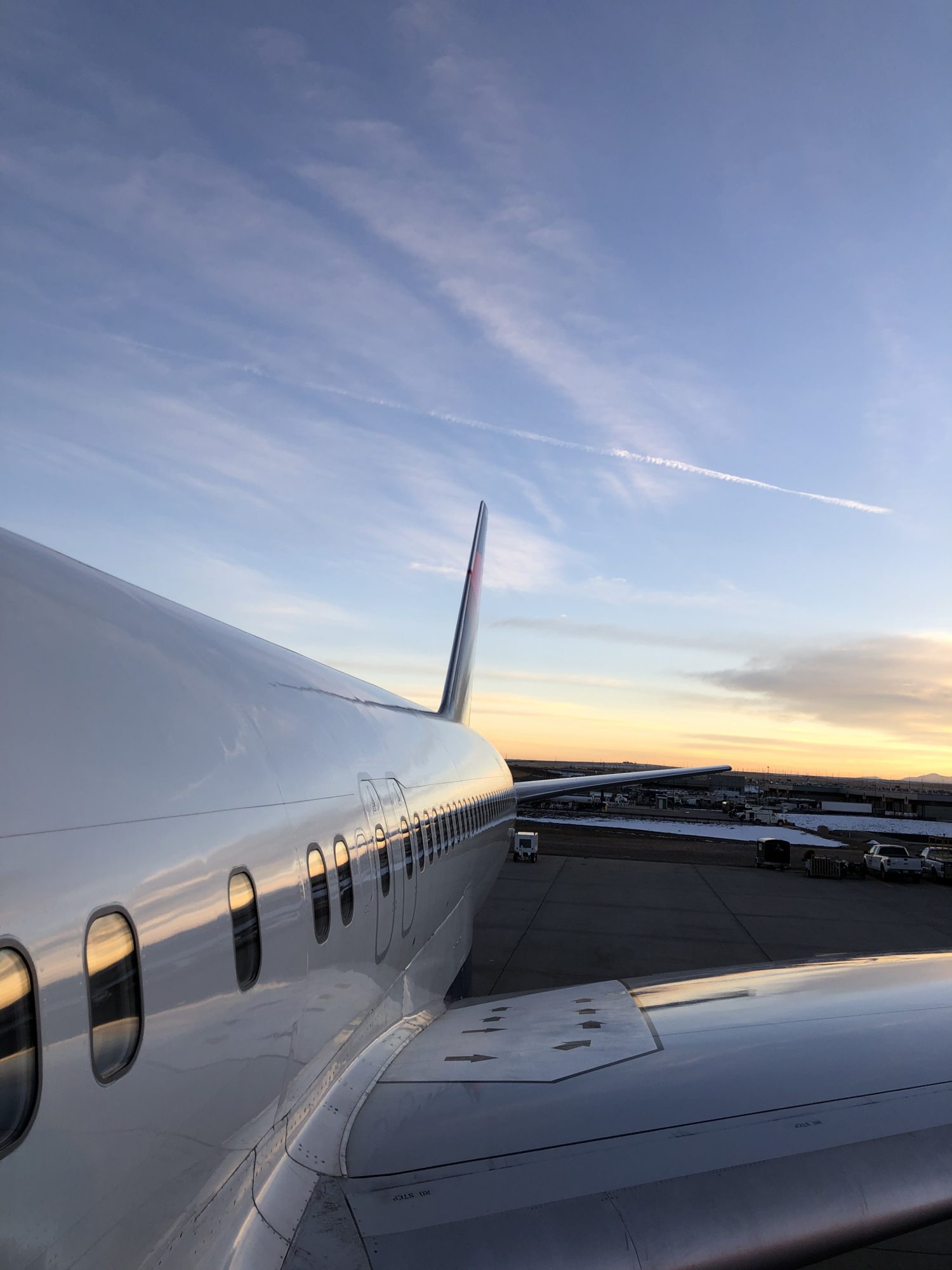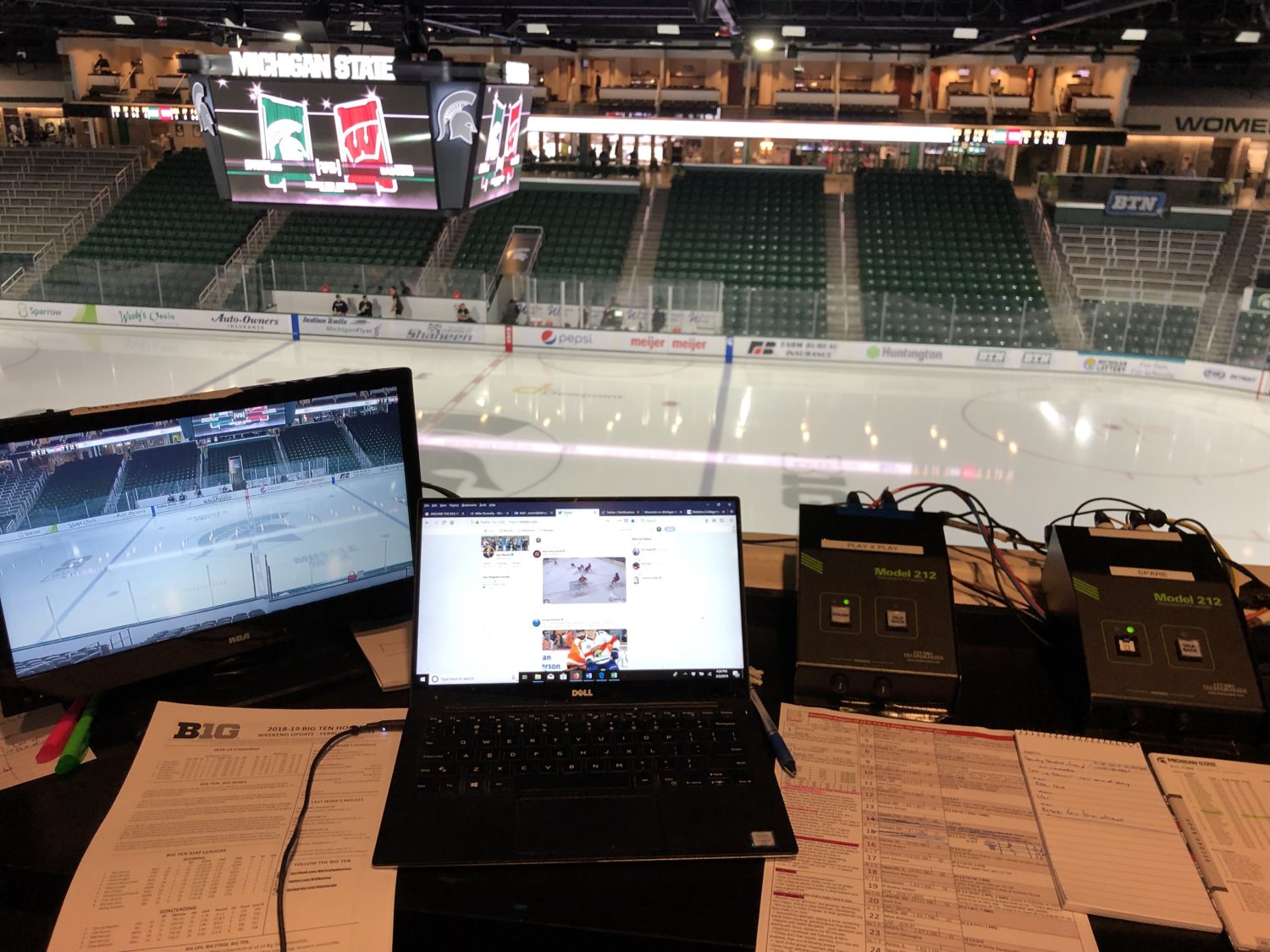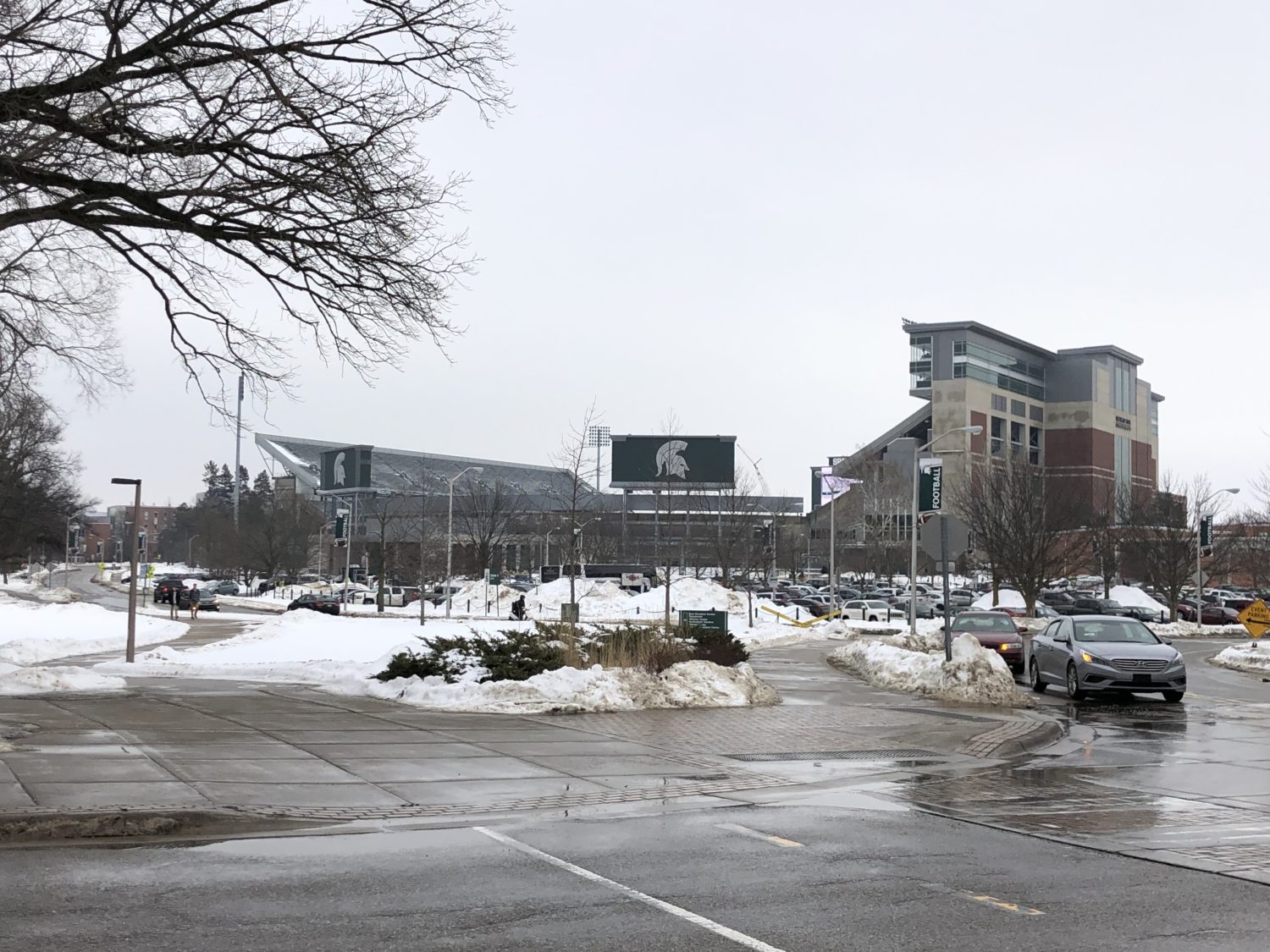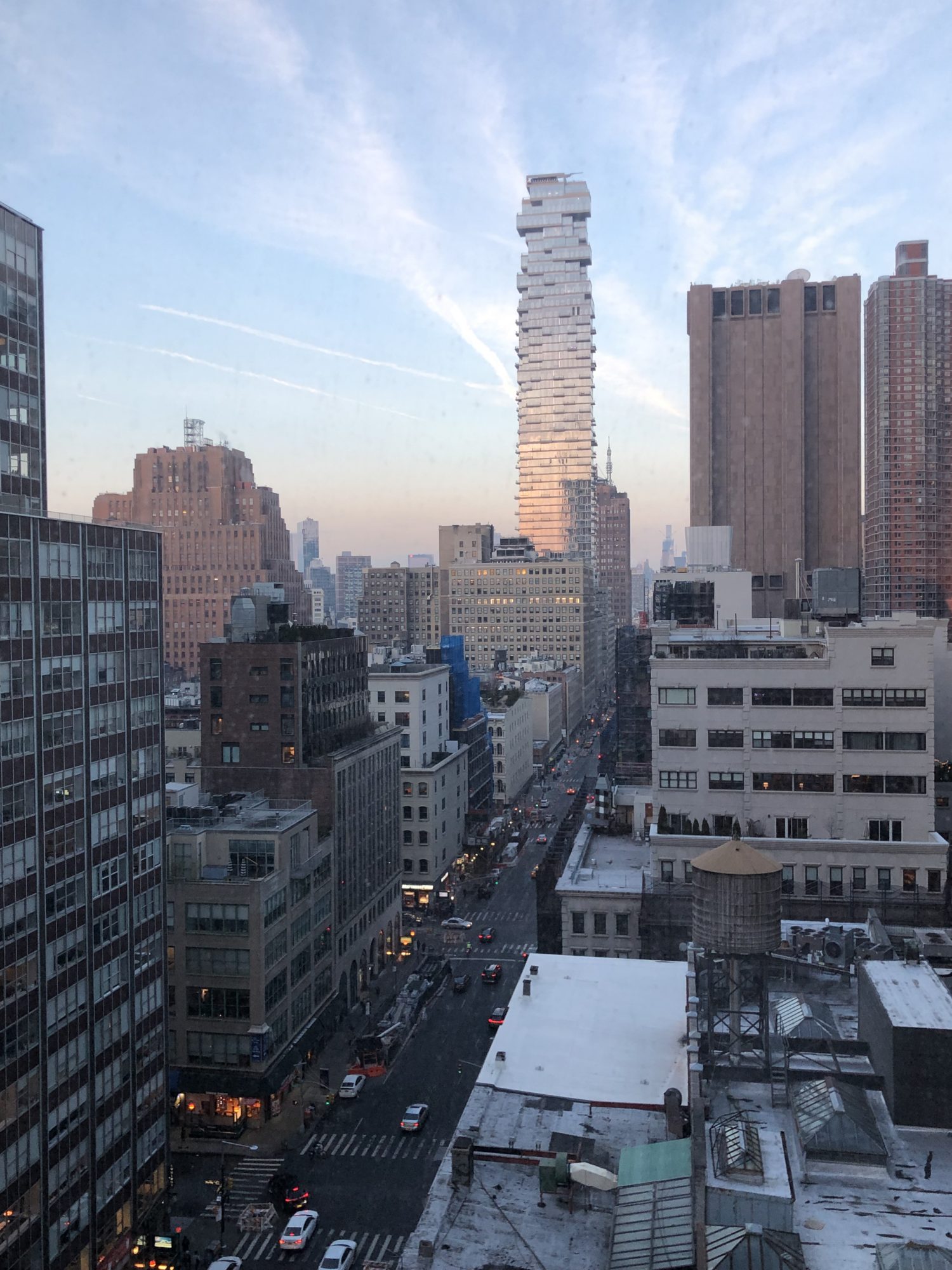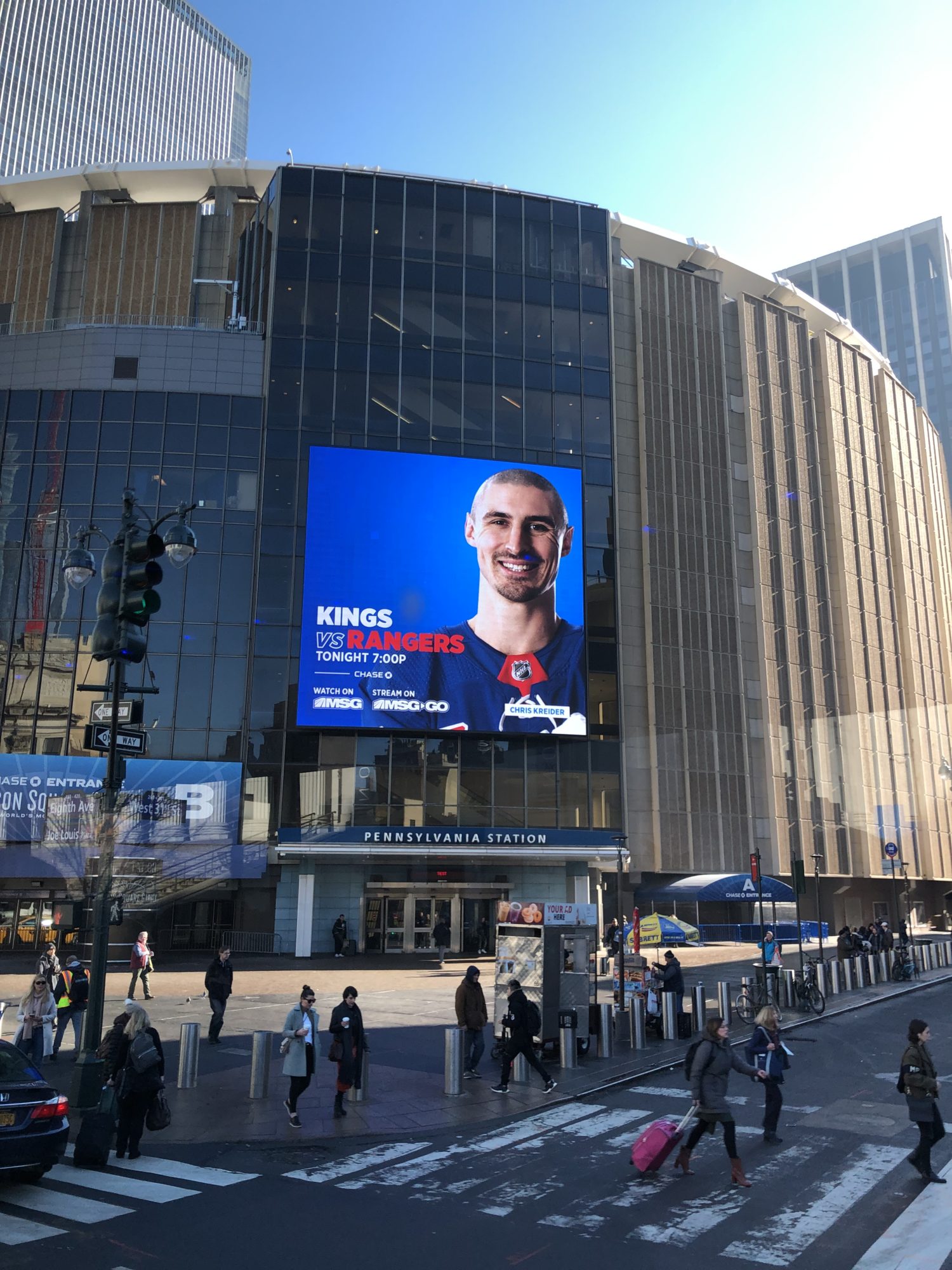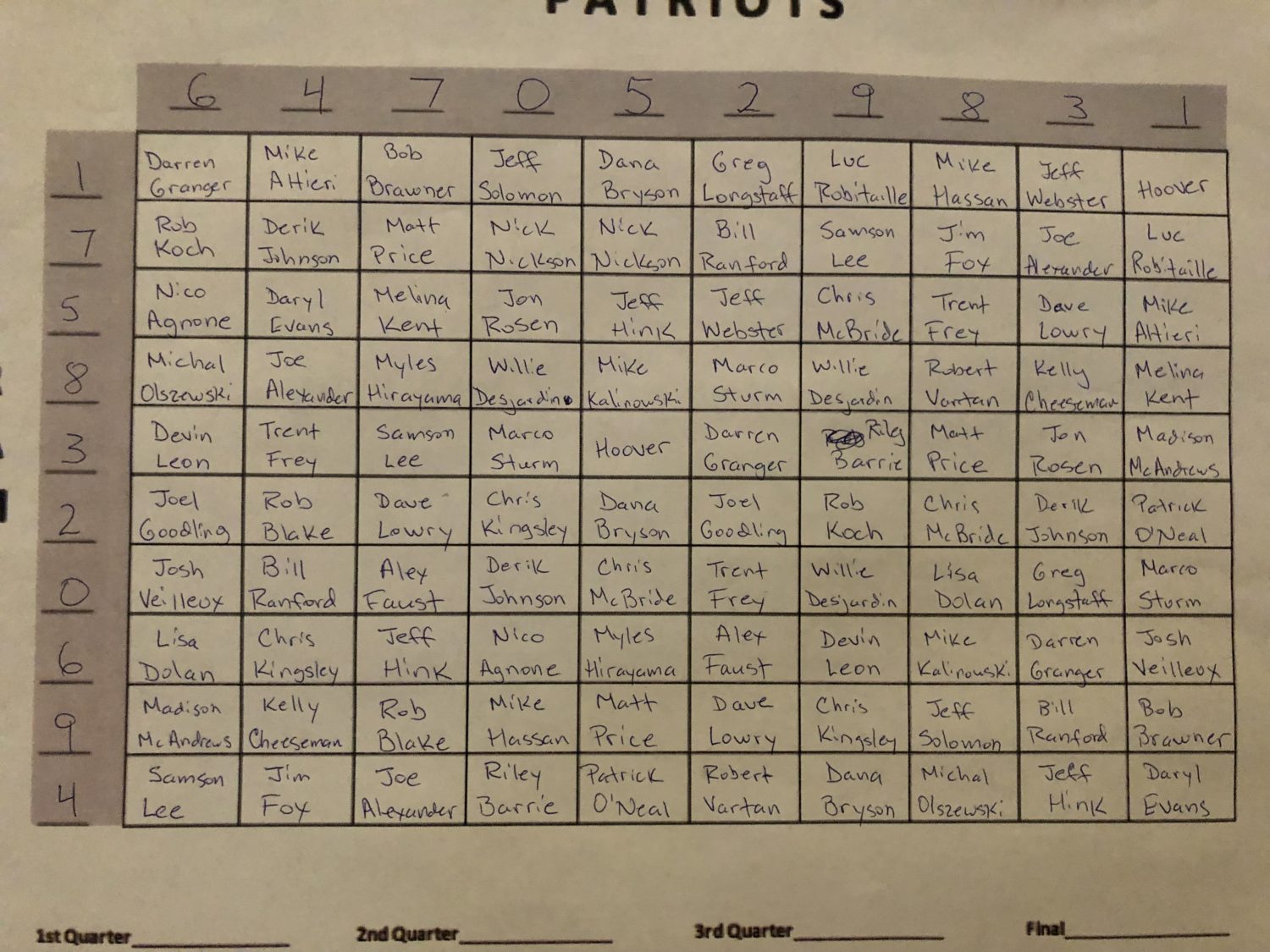 –Drew the 3/3 square, which won me the third quarter and final pot. Got Mrs. Insider a nice Valentine's Day gift!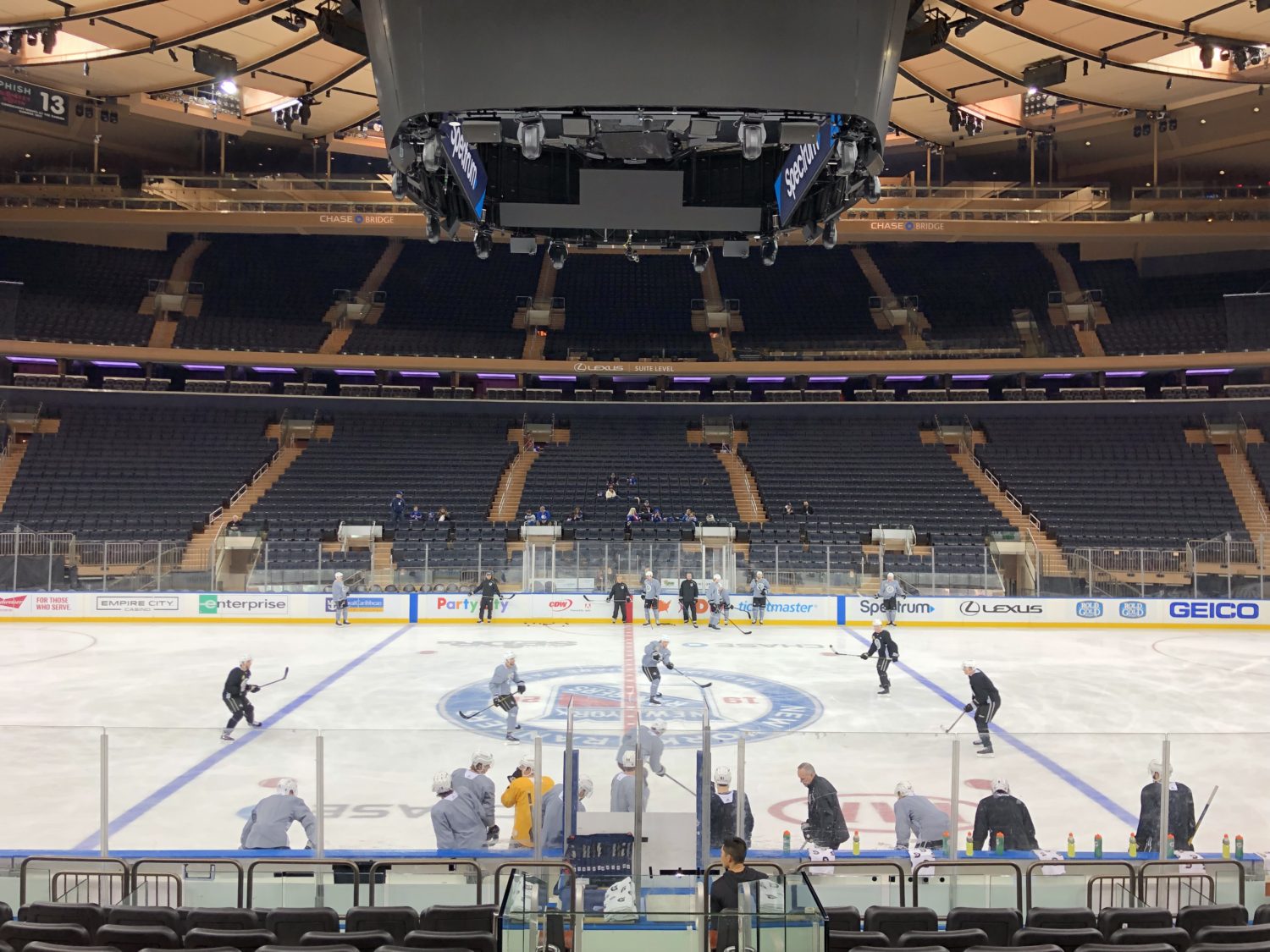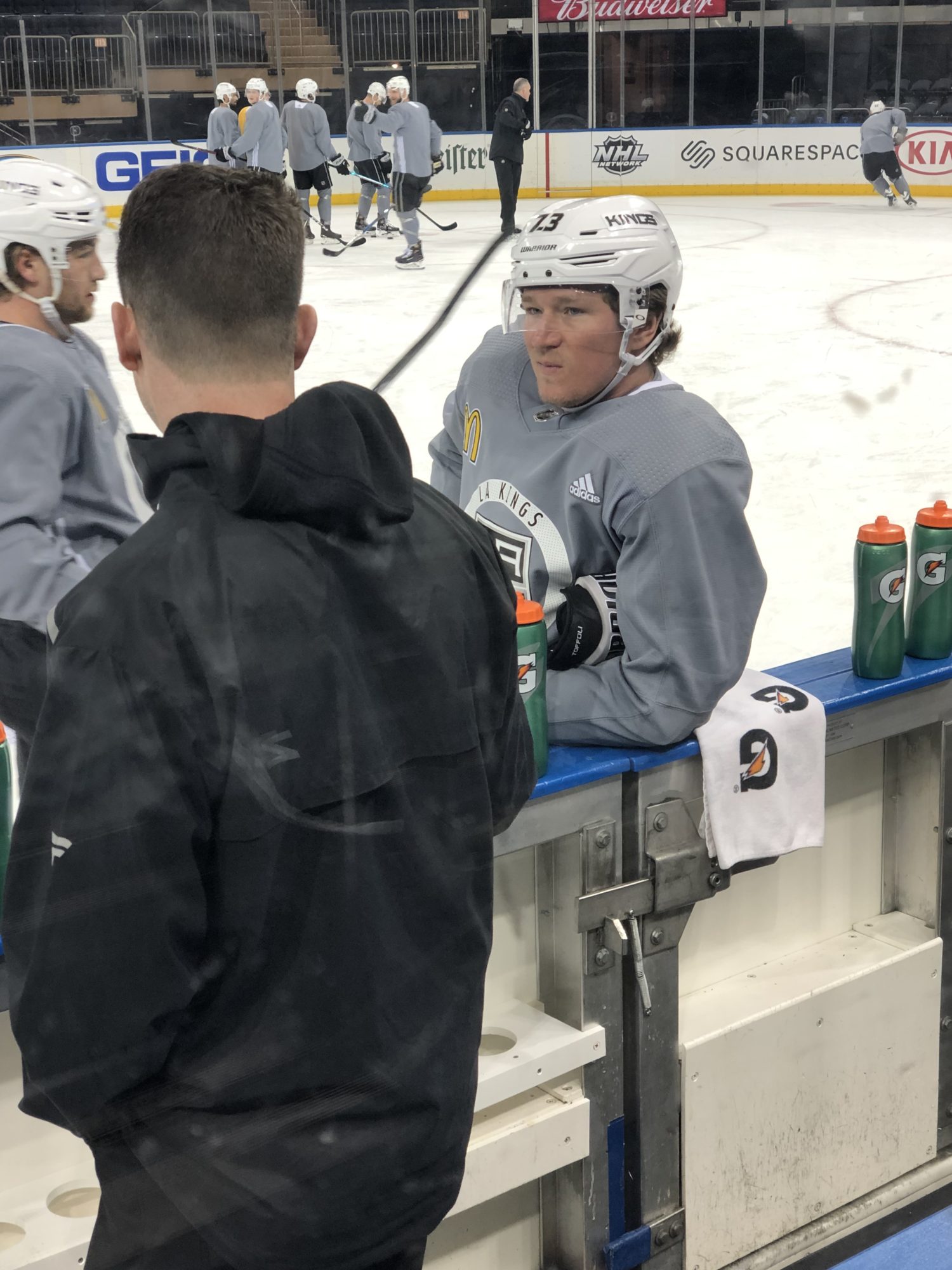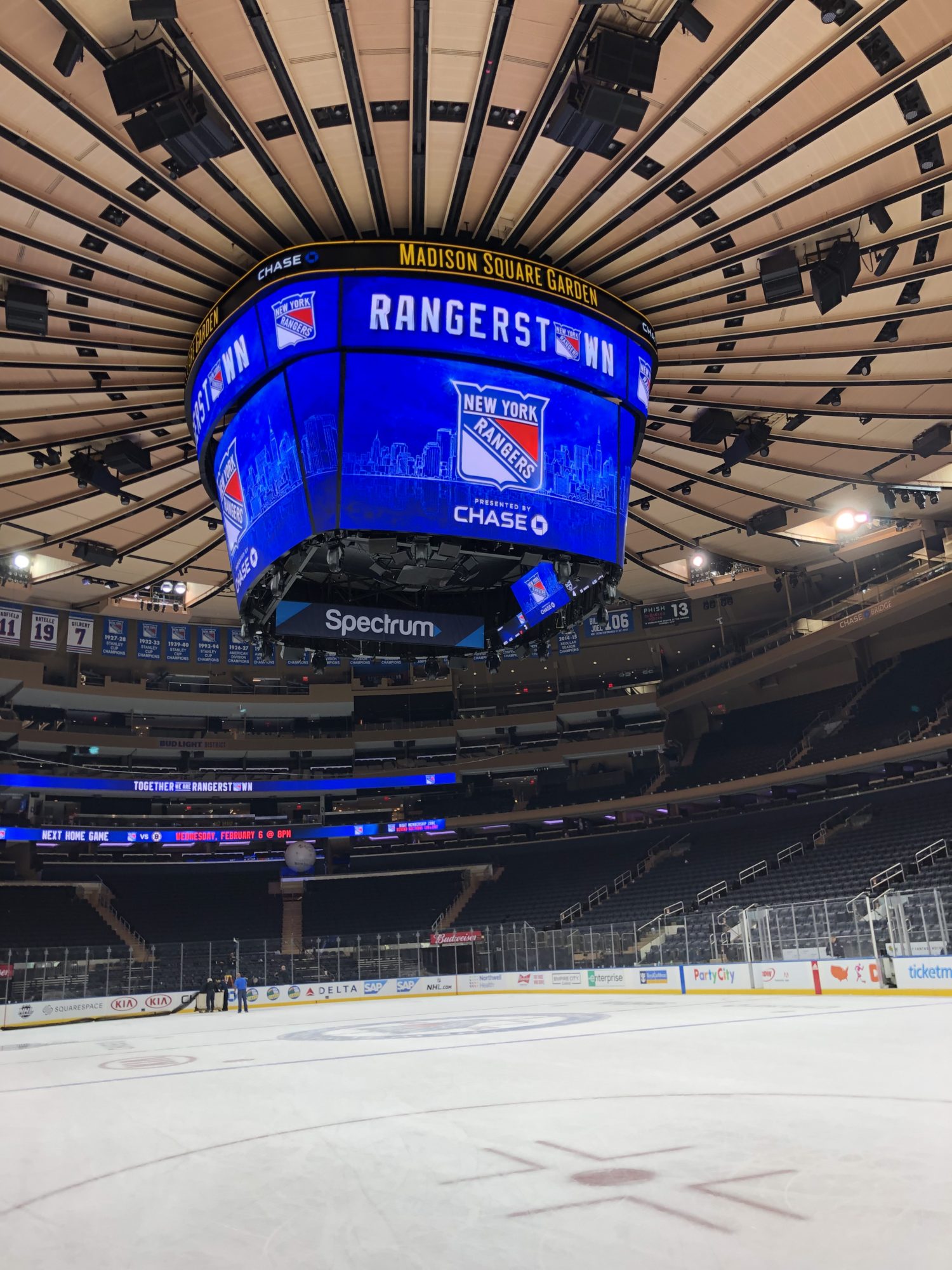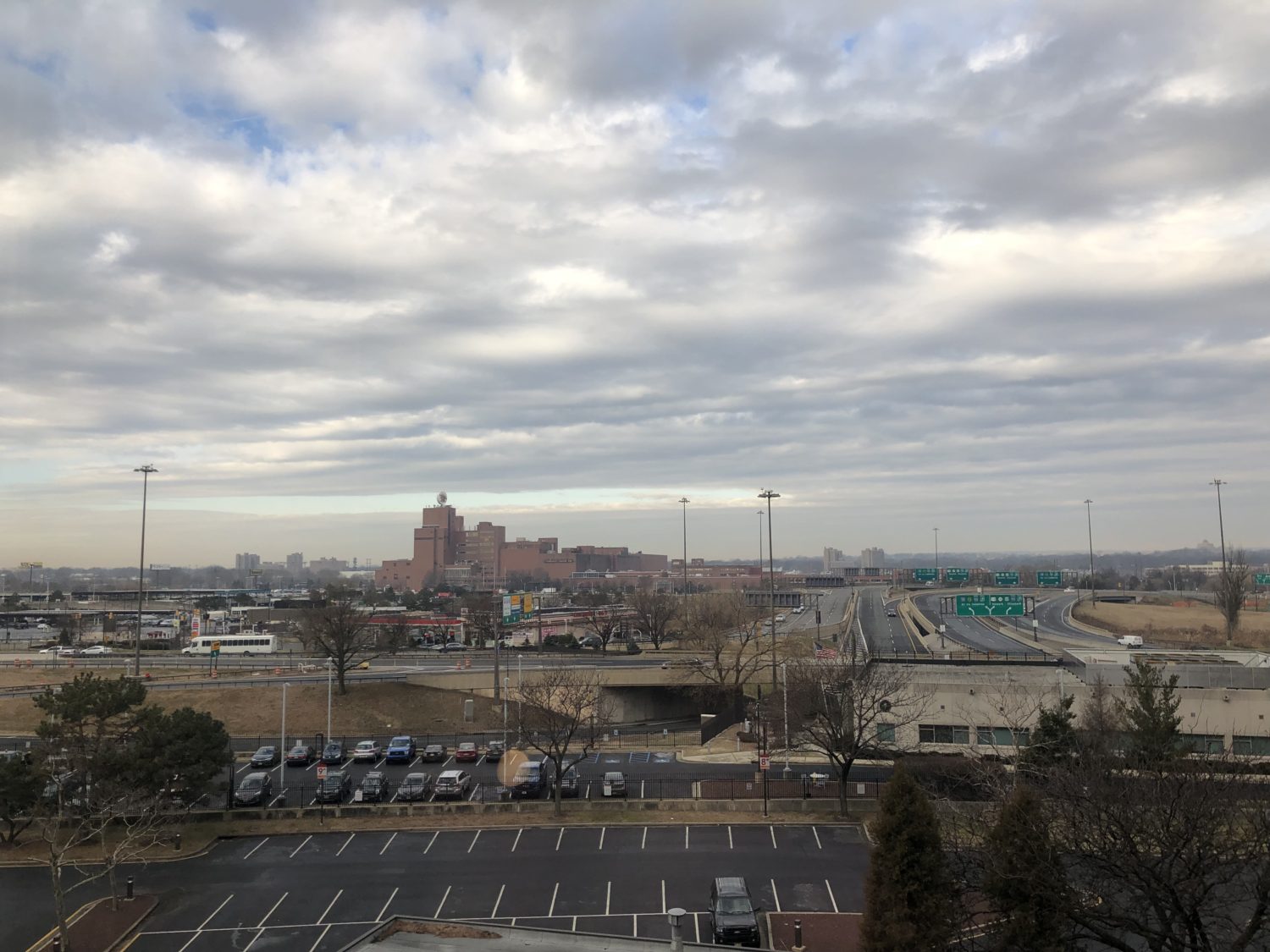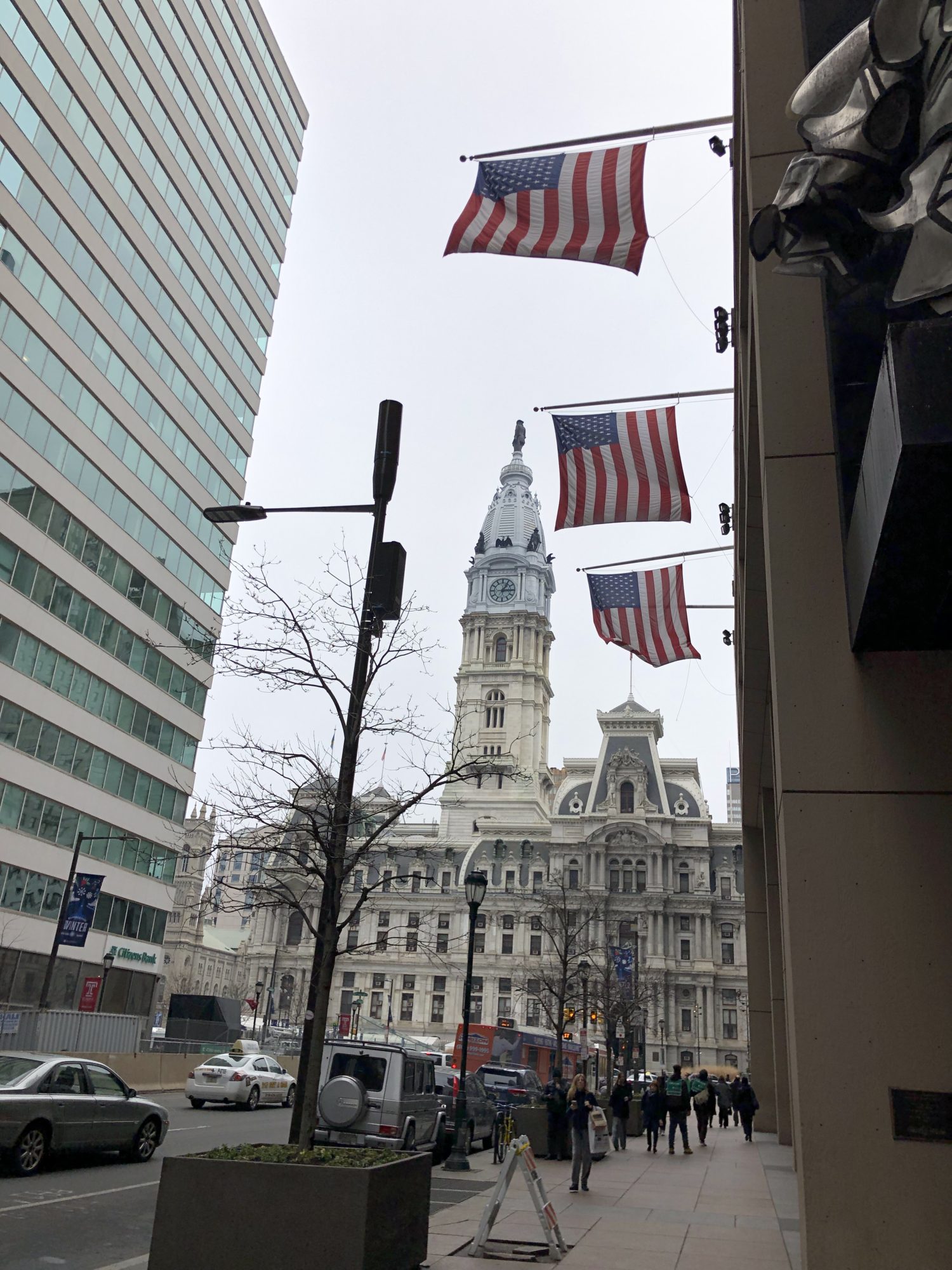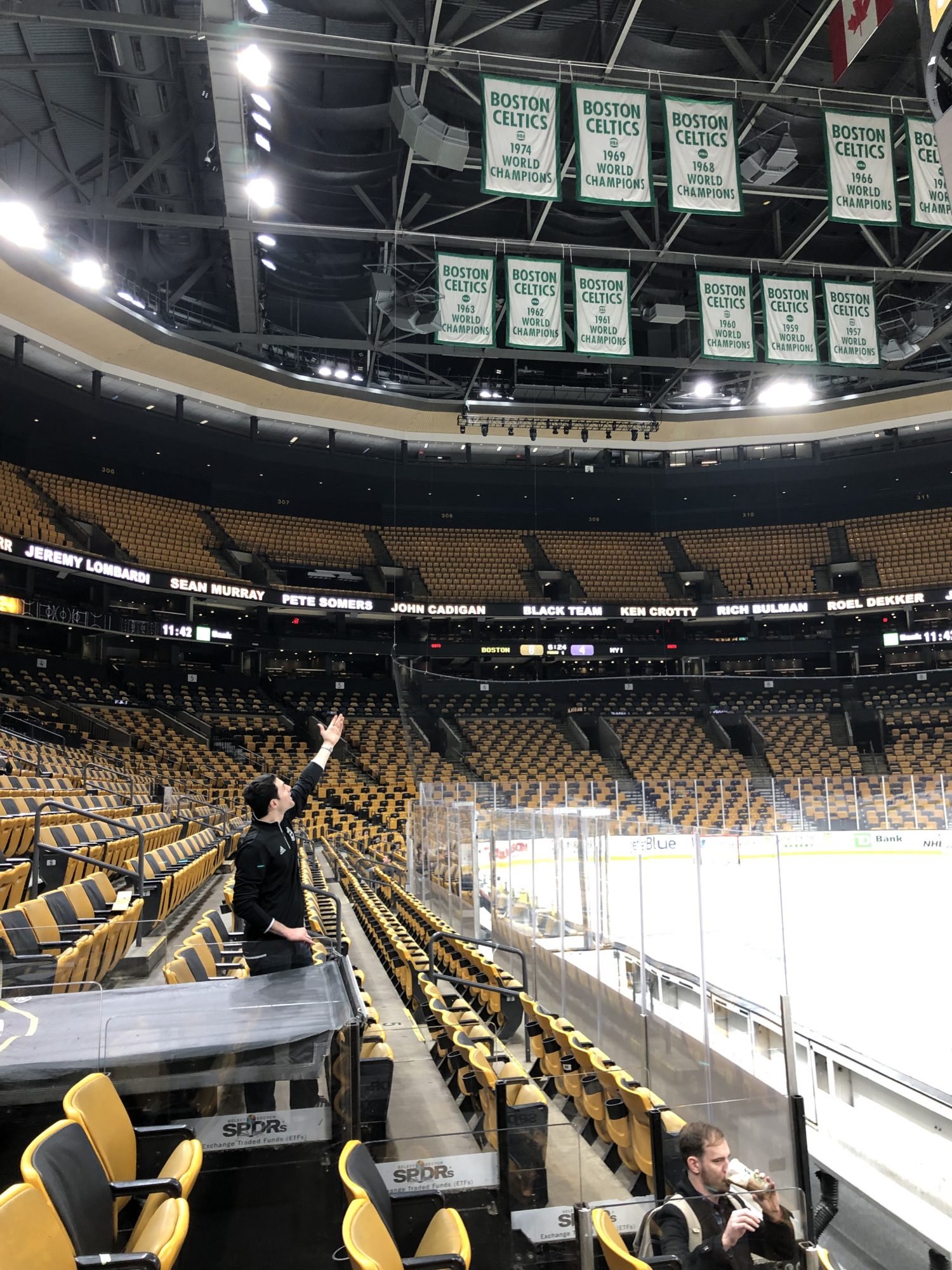 –Alex aggressively gestures towards the TD Garden forces that removed Northeastern's Beanpot banner from the crowded rafters.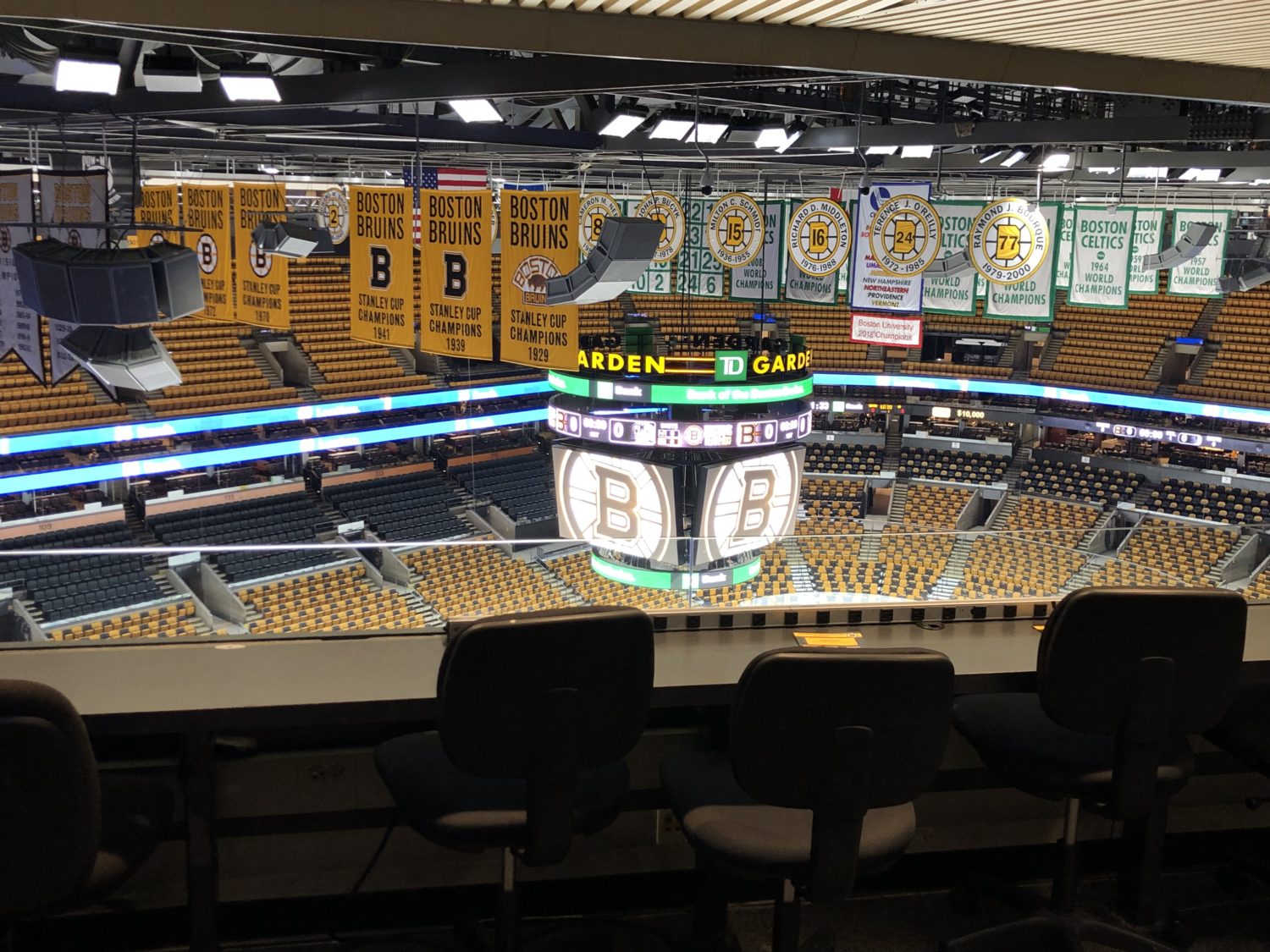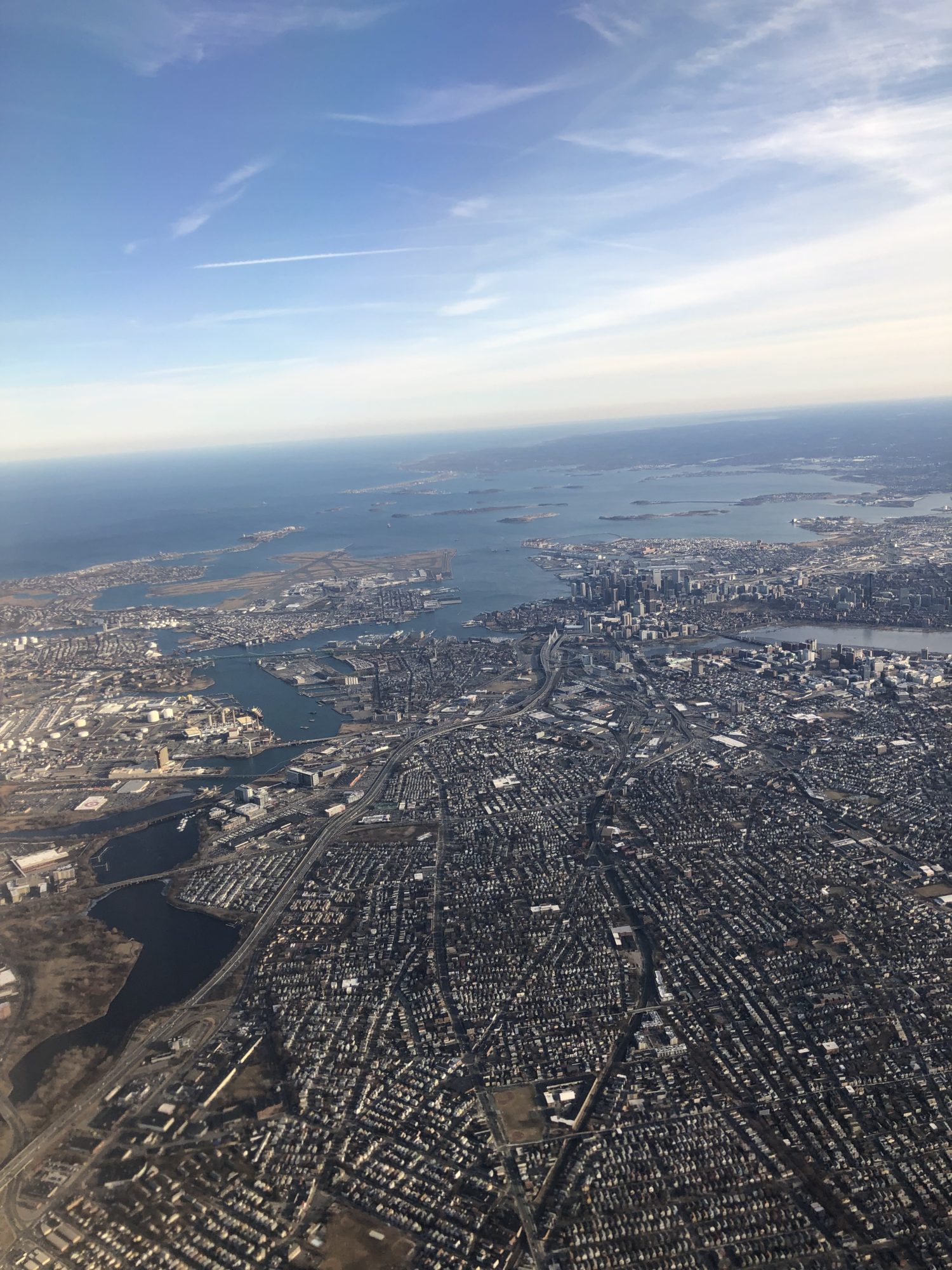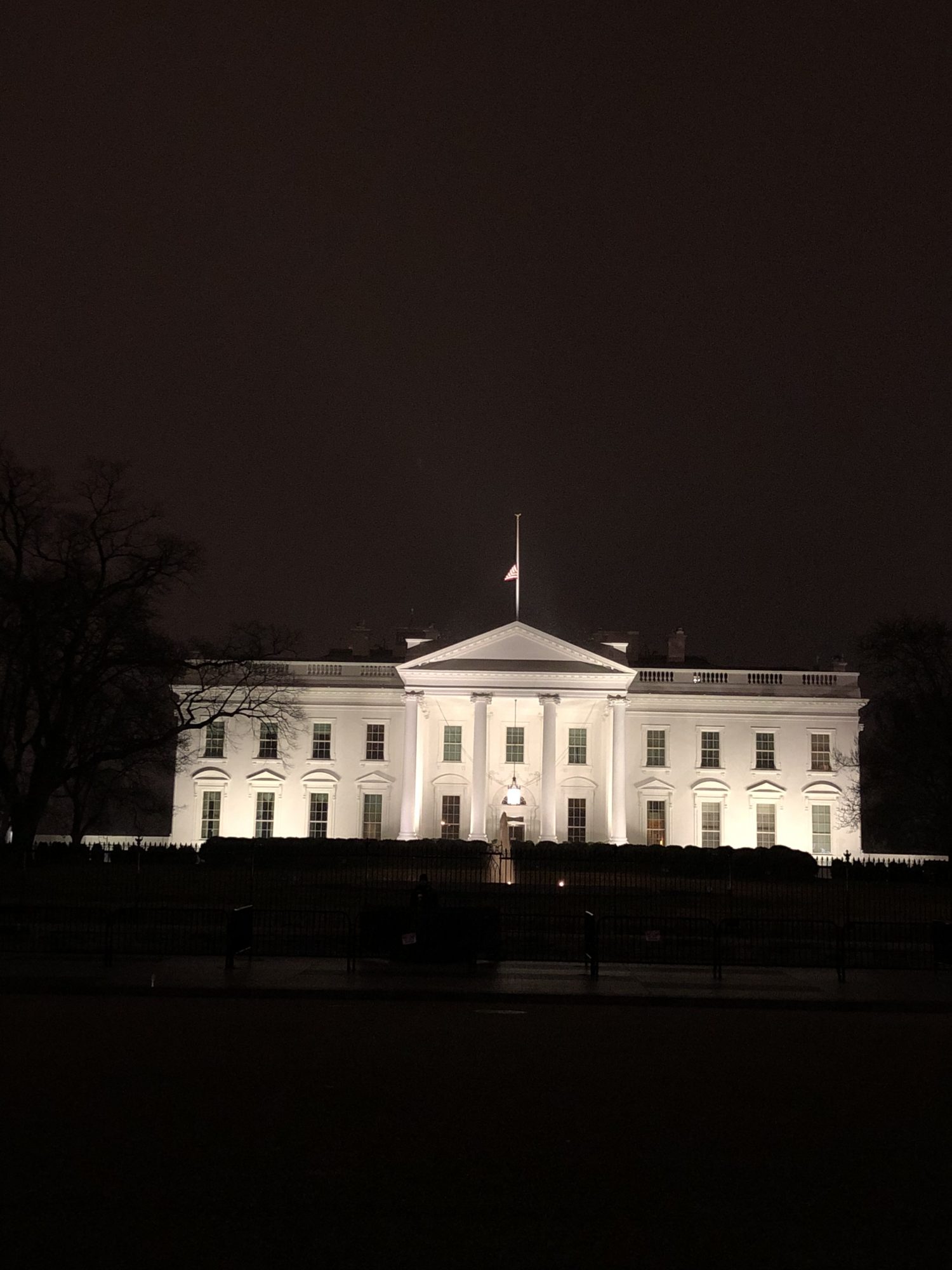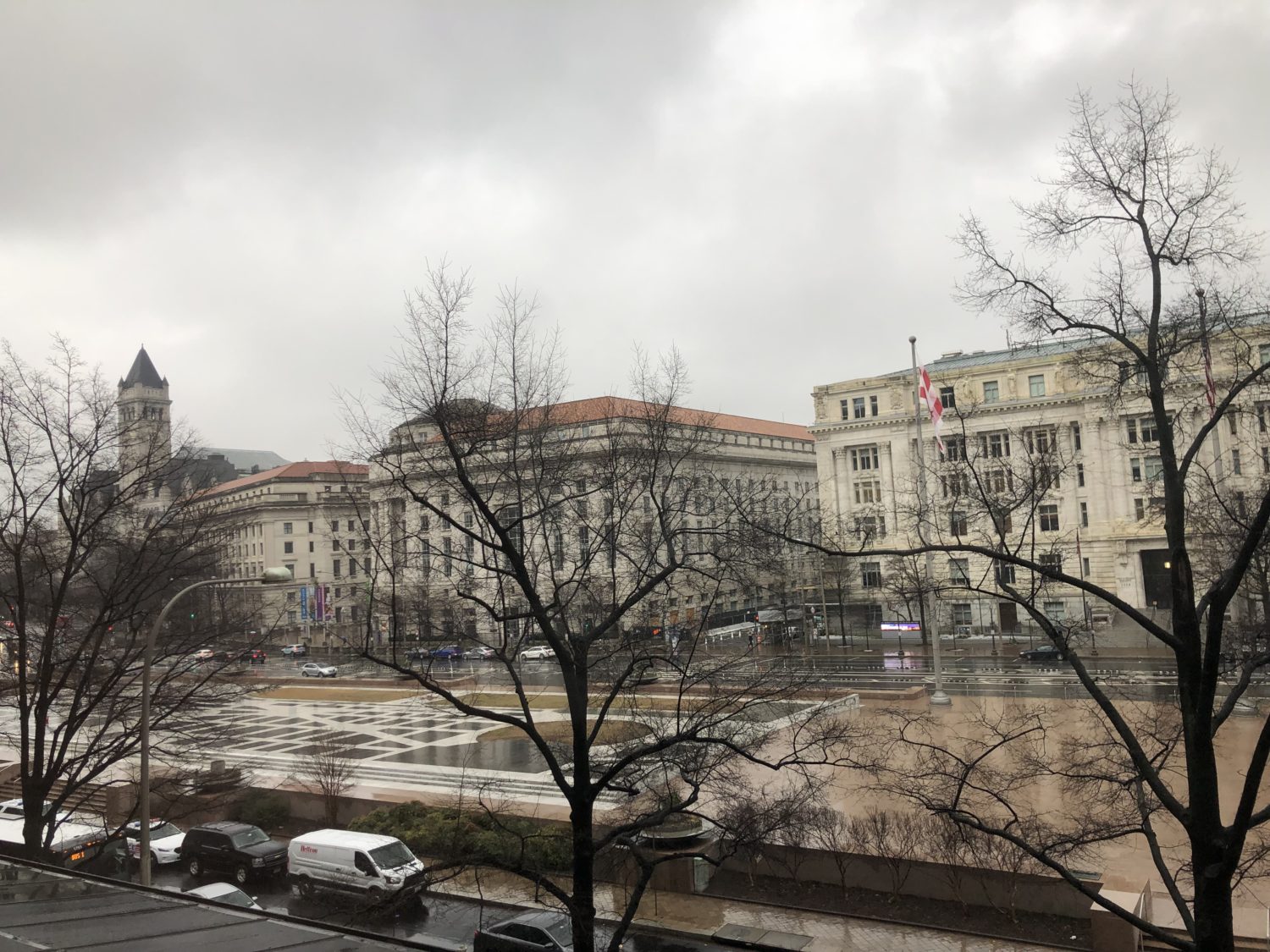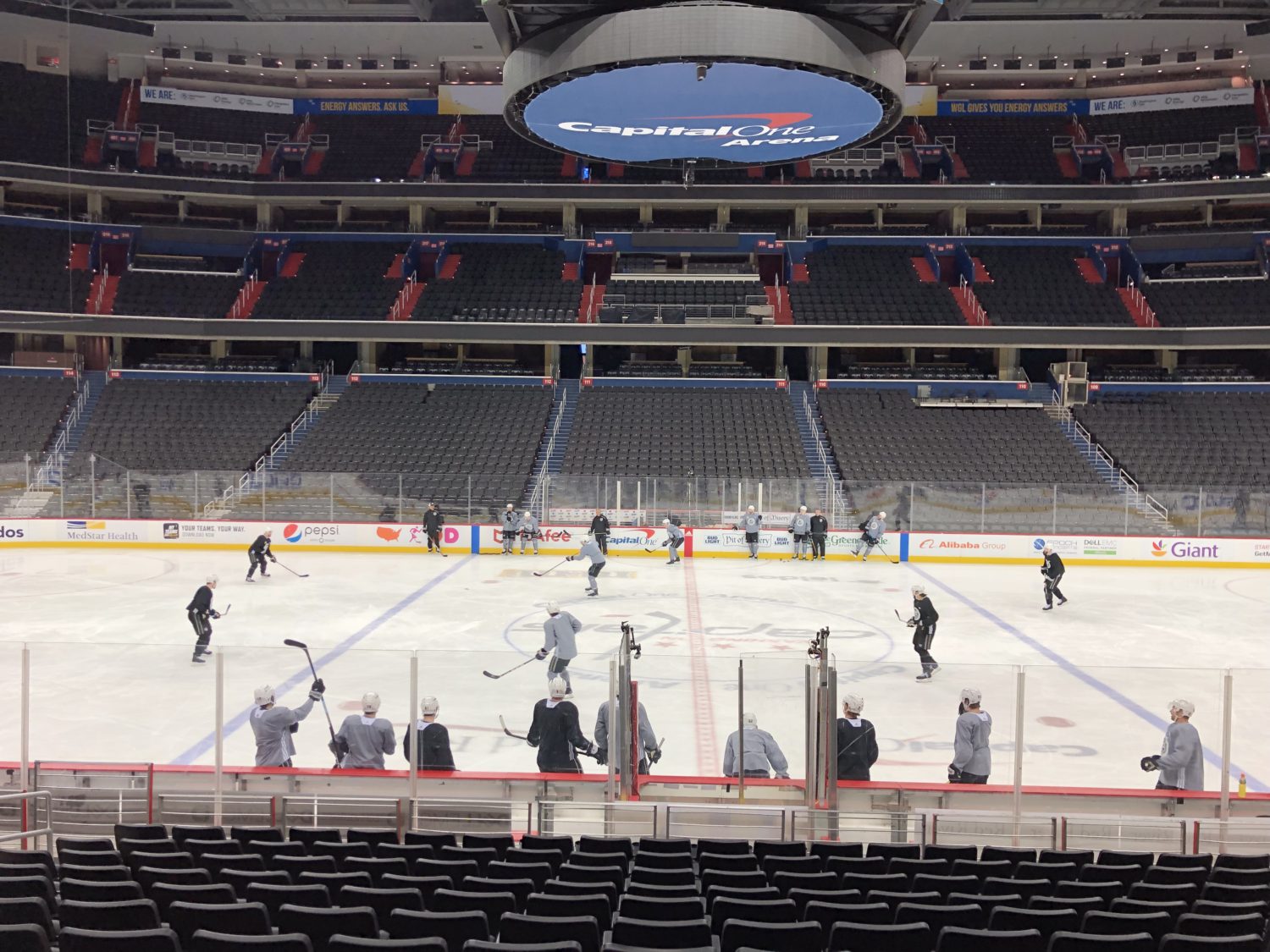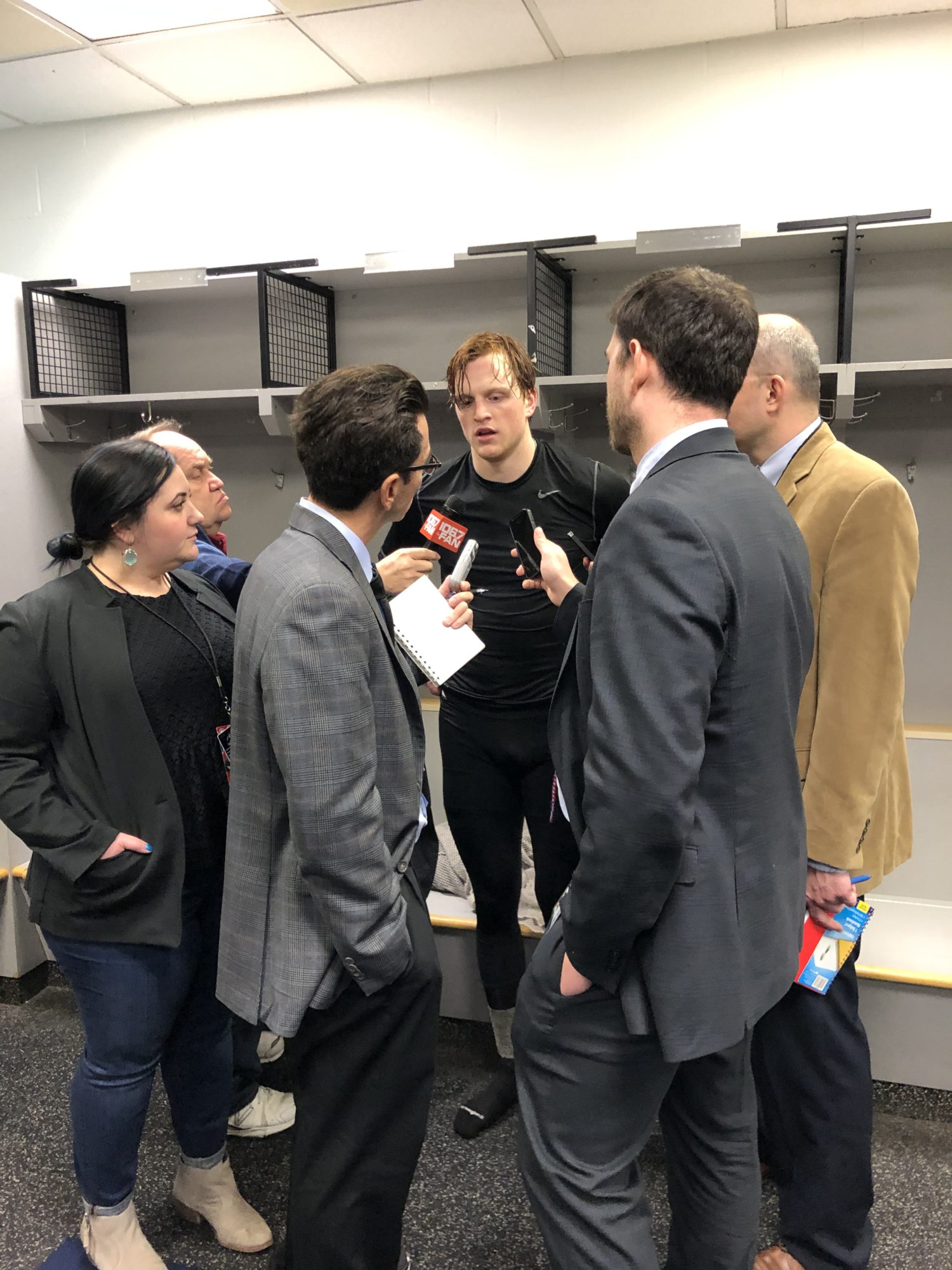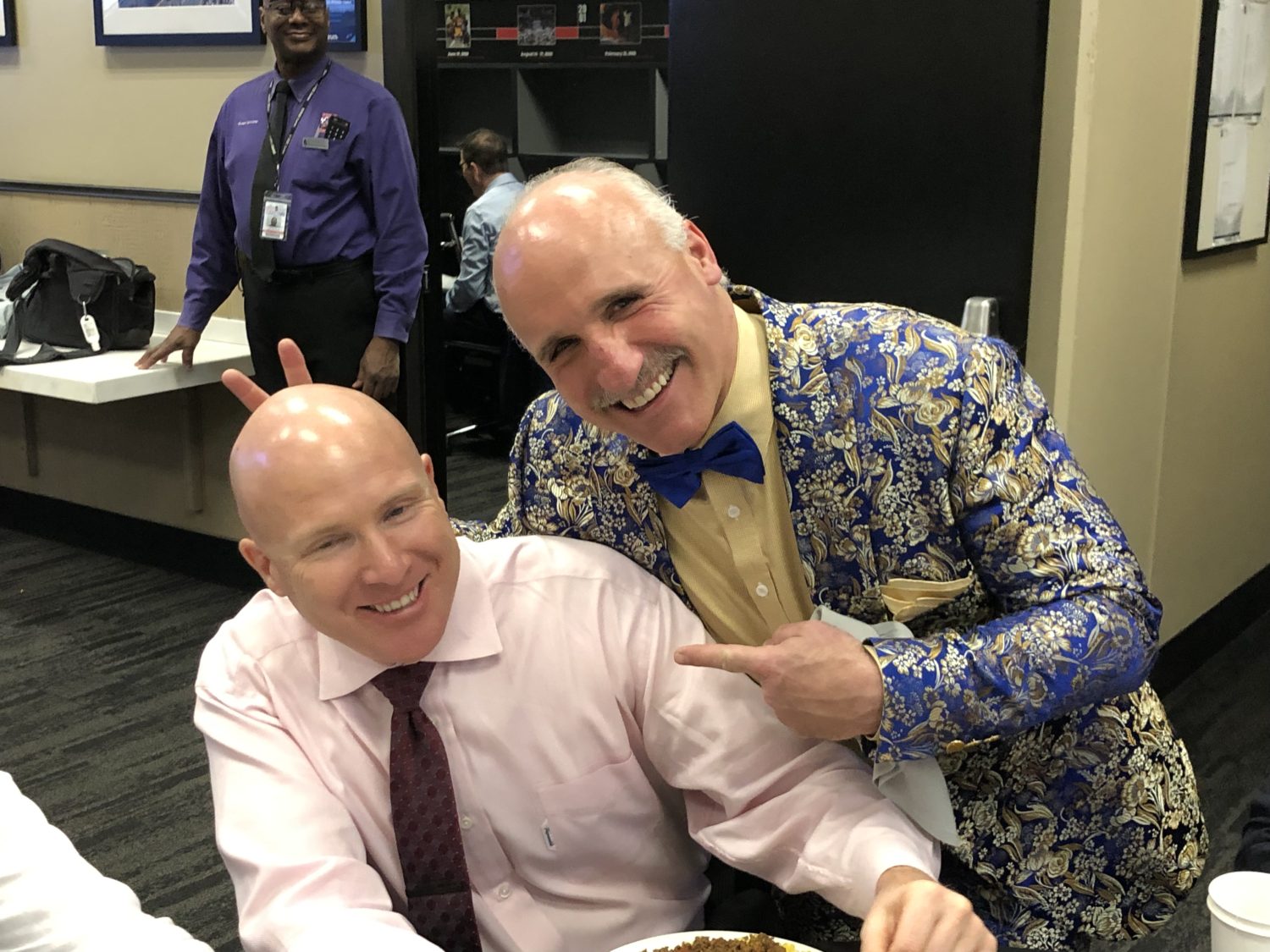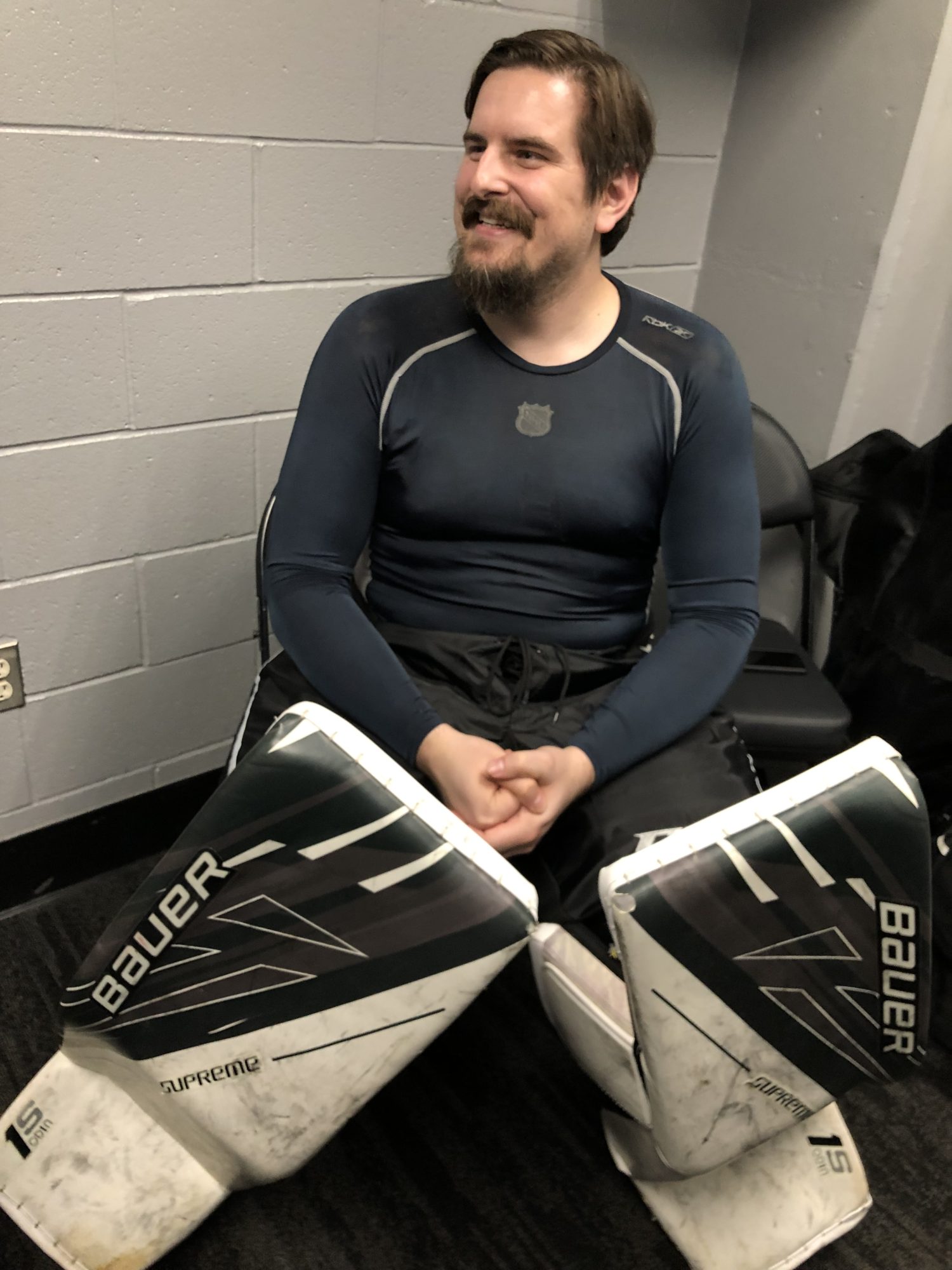 —The Steve Jakiel game, a February loss to Boston that won't otherwise be remembered at all, was a therapeutic mid-season reprieve from the otherwise dreary and repetitive news we'd shared to that point. The 32-year-old Santa Clarita native, who was one injury away from actual NHL action, was humbly appreciative of the recognition and had fun sharing his background and the role of an emergency back-up goaltender, thankfully diverting the conversation away from the Now You Are The One Who Is It carbon-copy 2018-19 game analysis.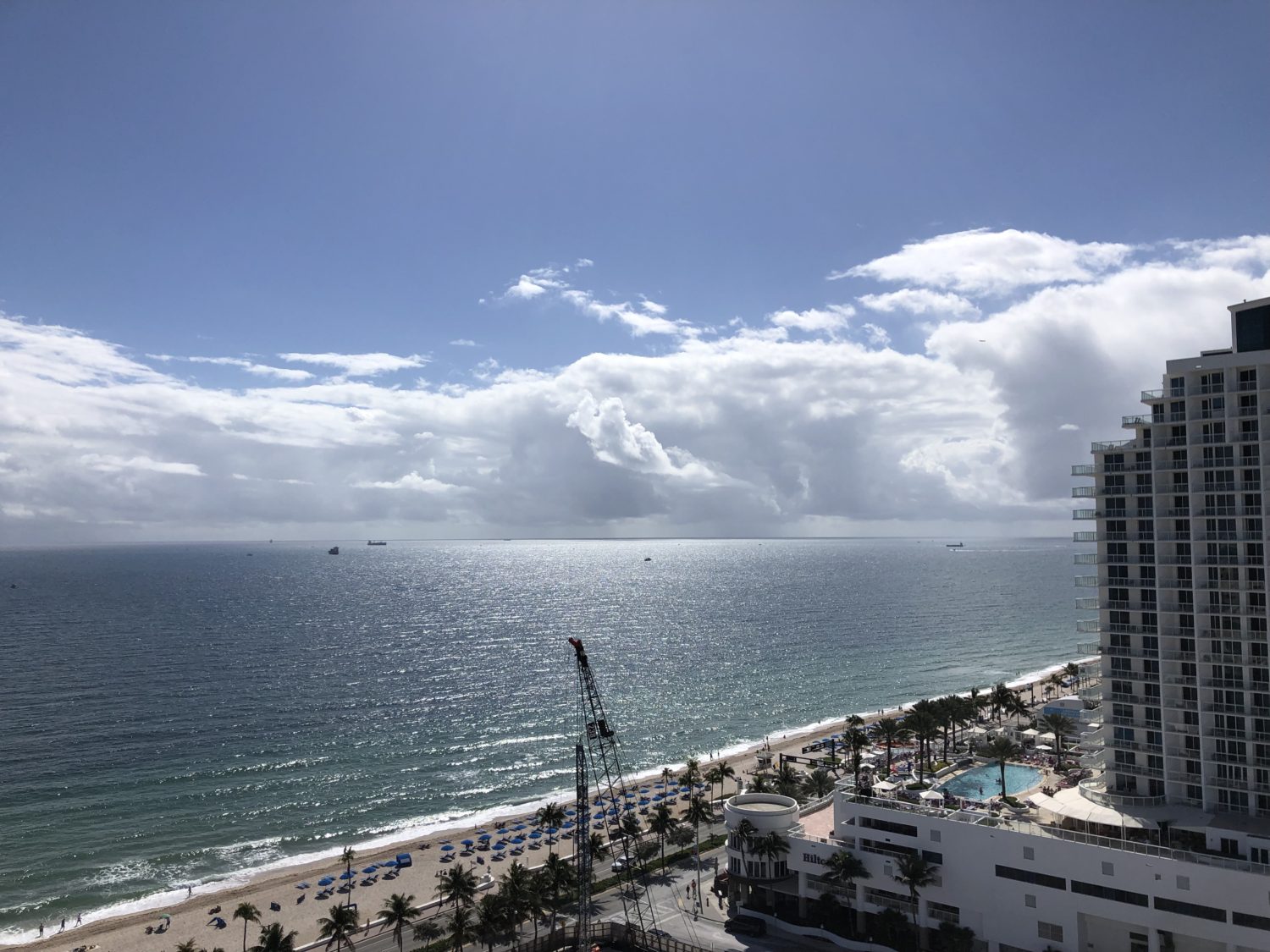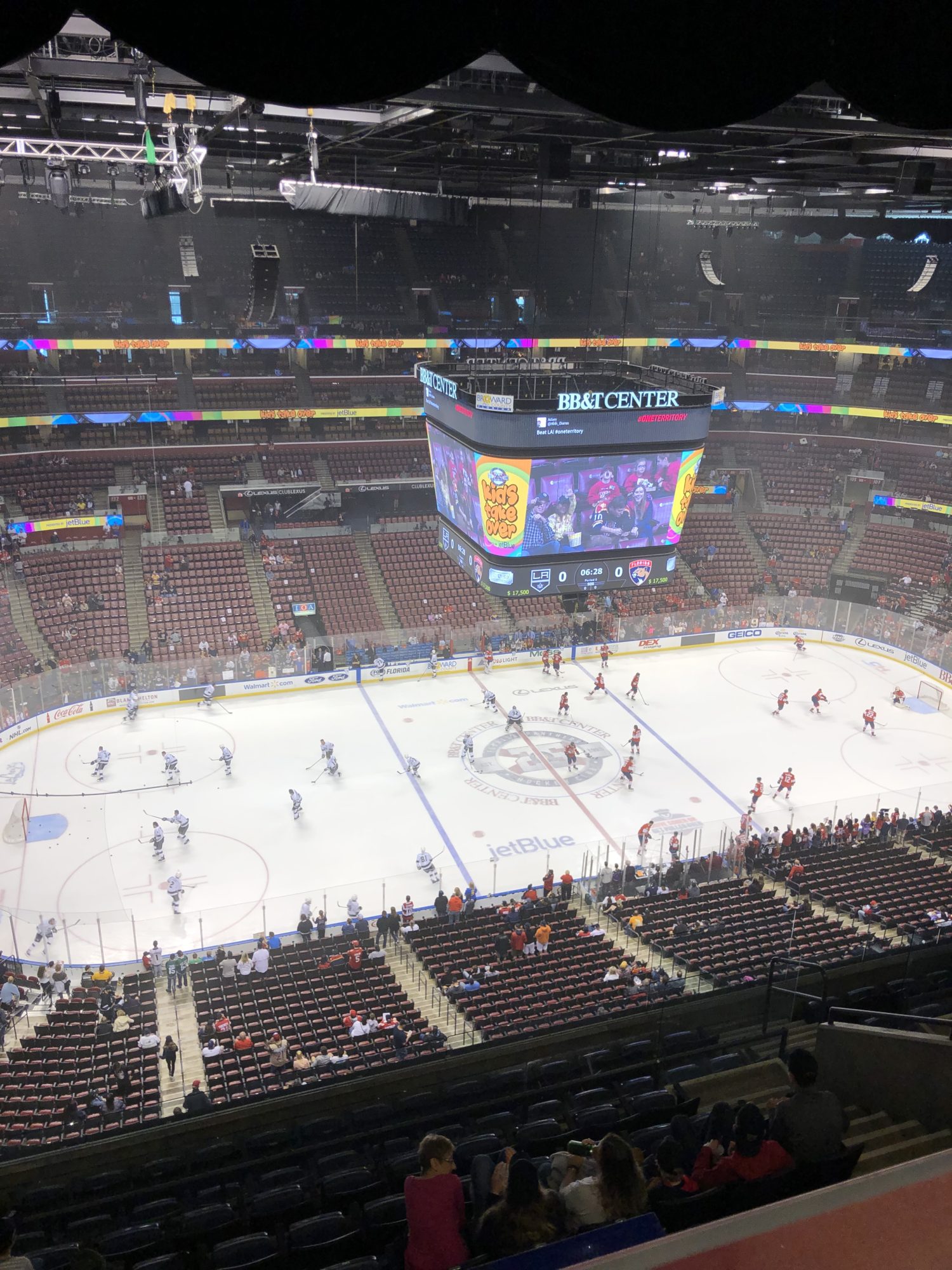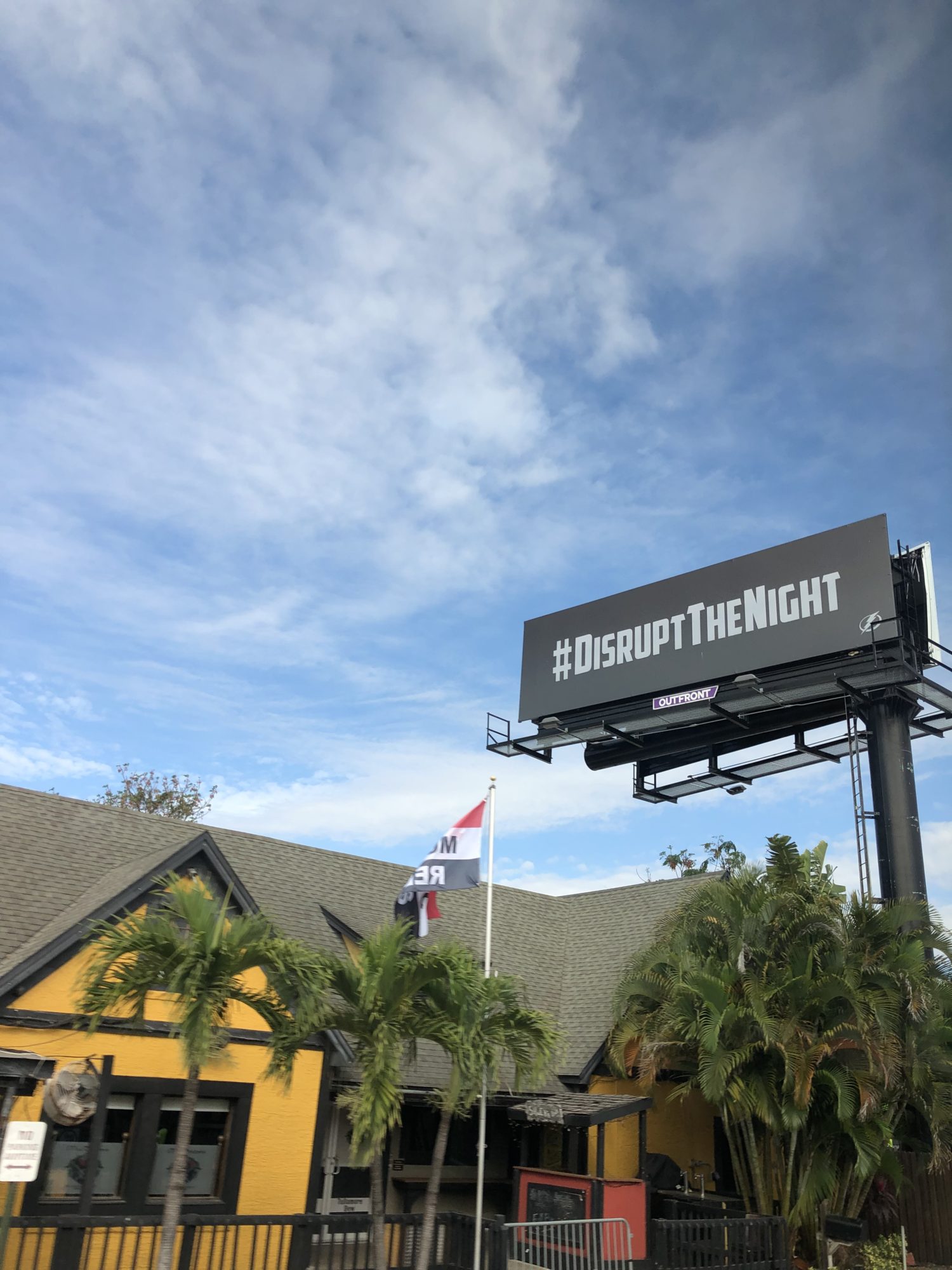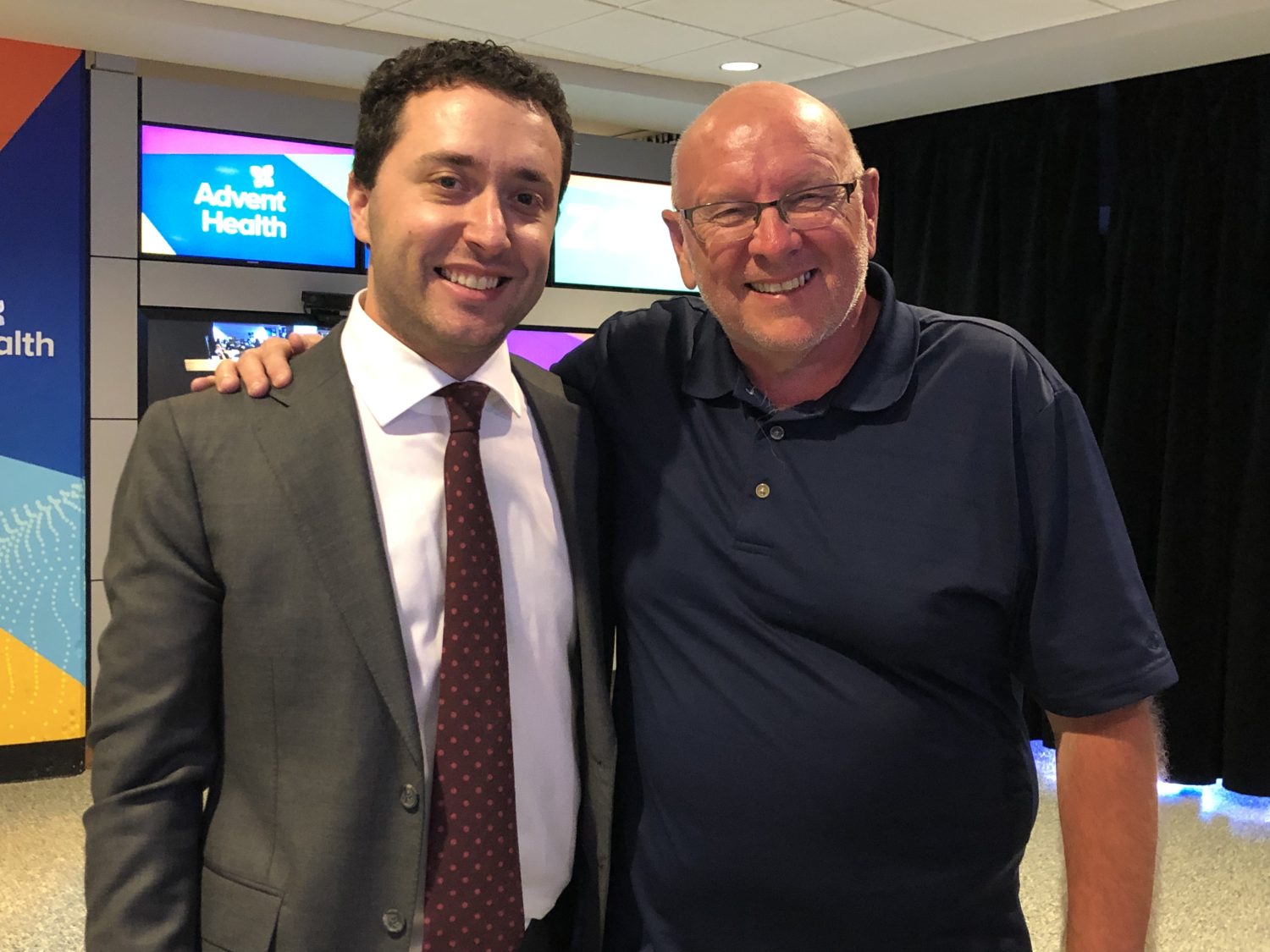 –I was catching up with a friend who lives in St. Petersburg when into Amalie Arena walked Ken Cail, the Manchester Monarchs' voice for 17 seasons and the first broadcaster to call a Calder Cup championship by a Kings affiliate in 40 years. He was in Florida for Red Sox spring training, and it was great to reconnect.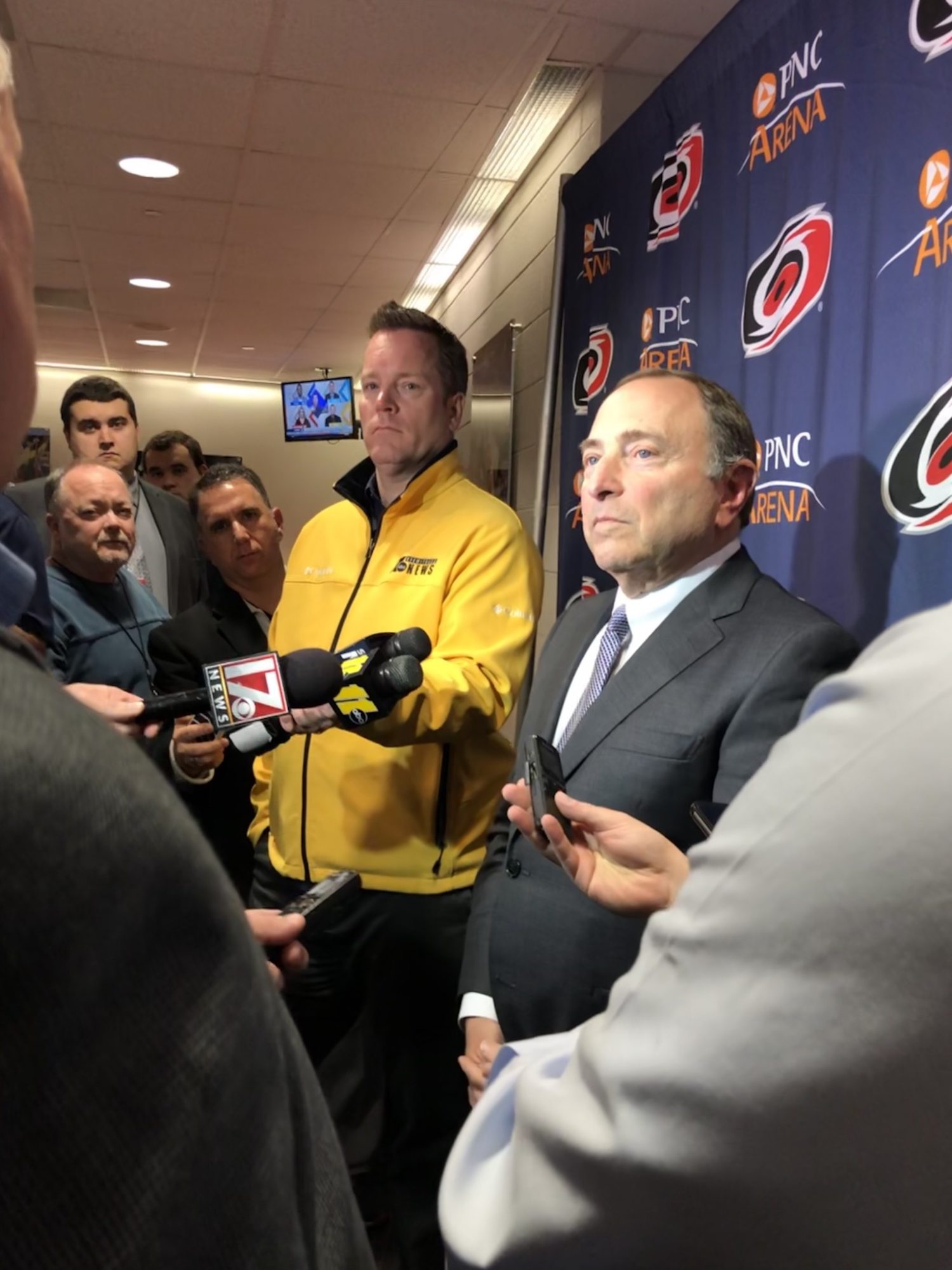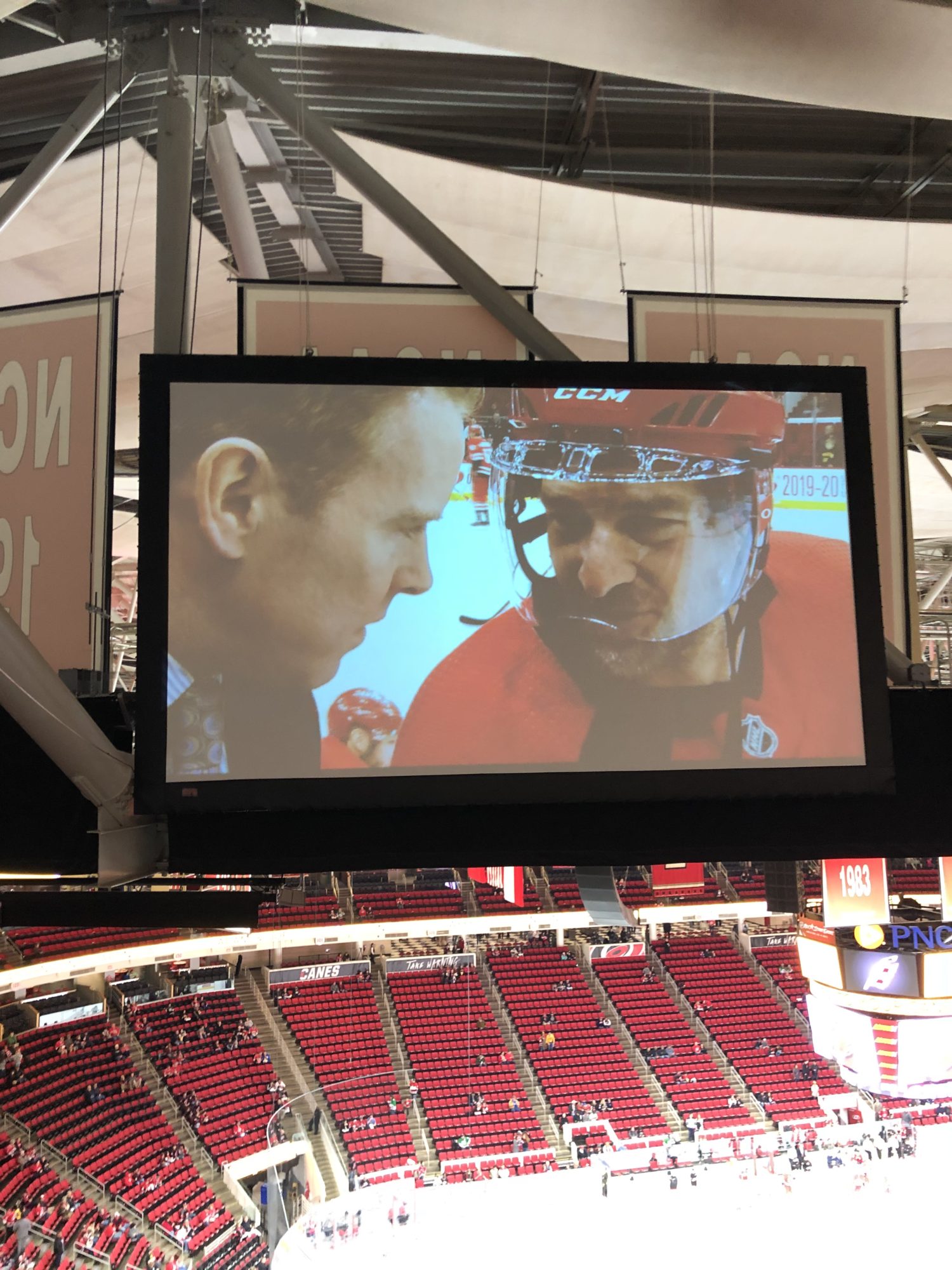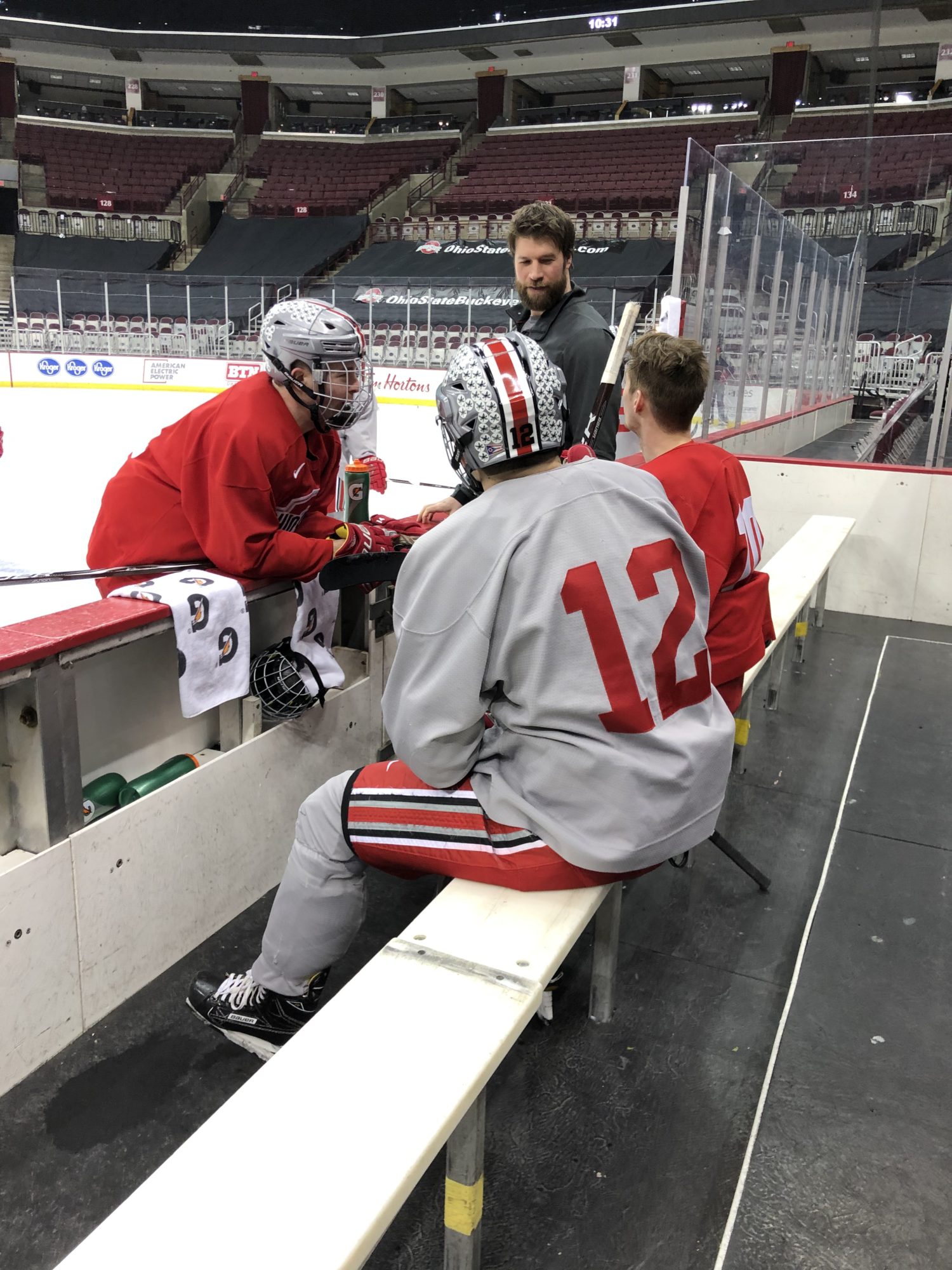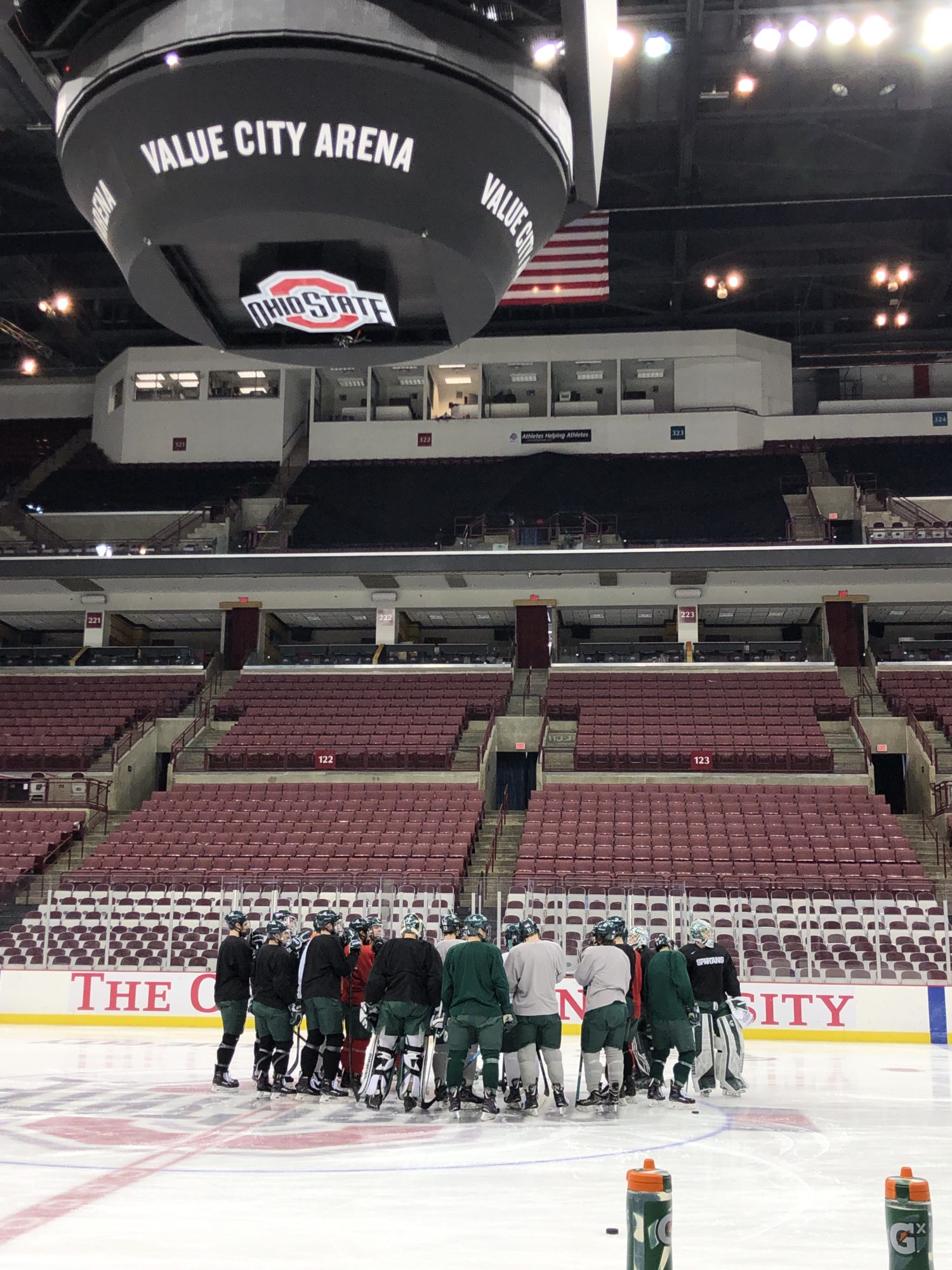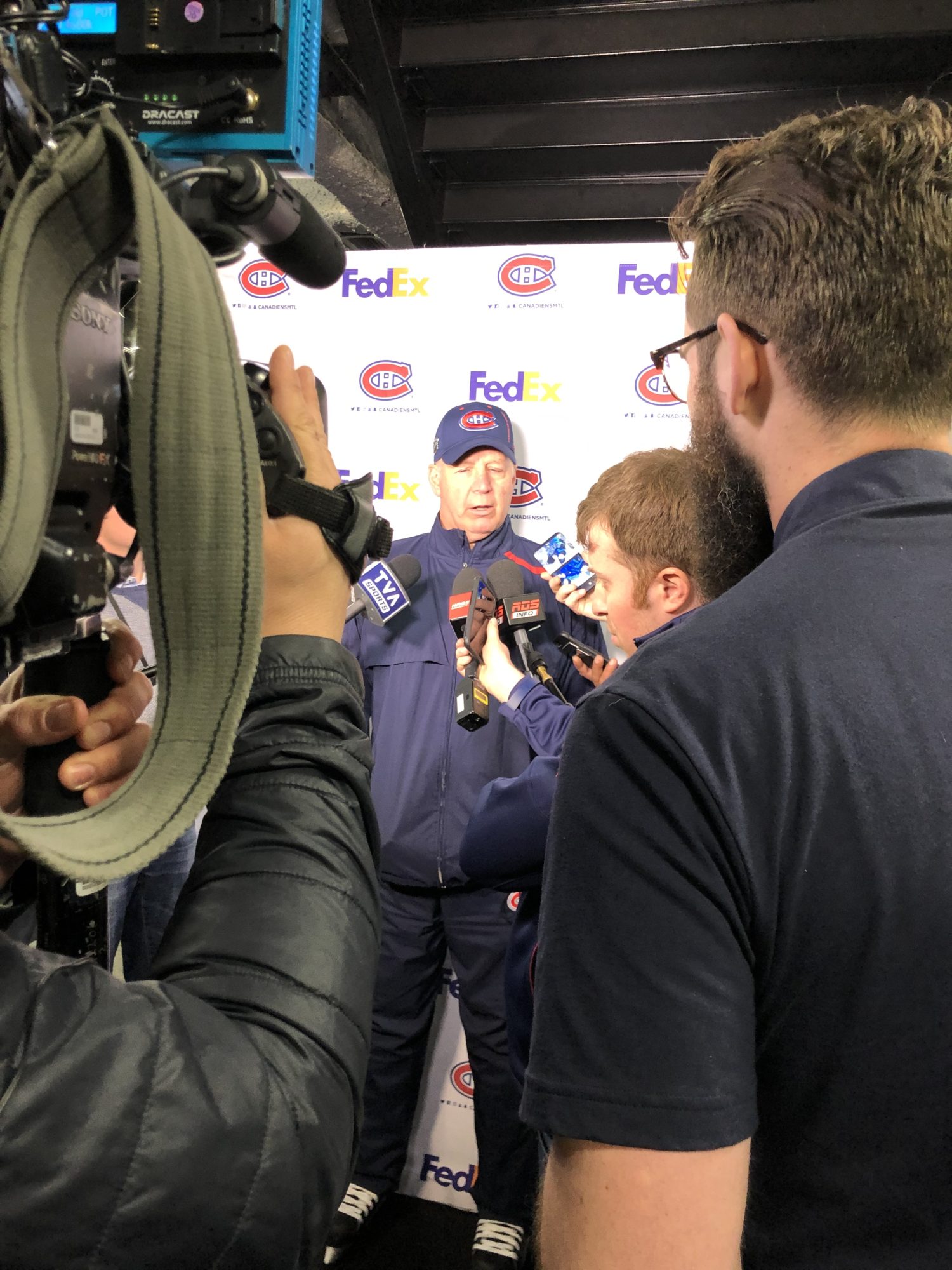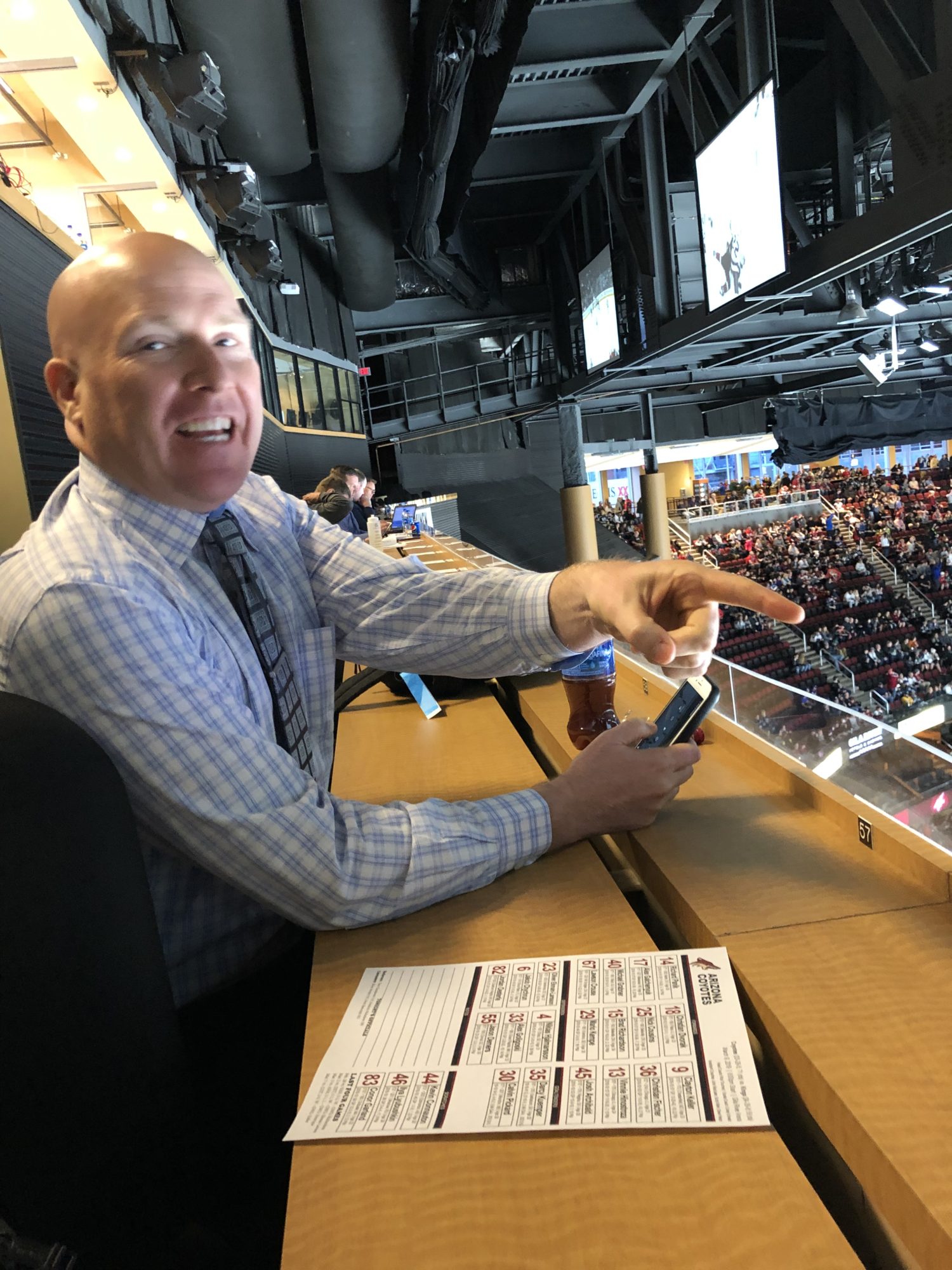 –I apologize to Jeff Moeller, Senior Director, Communications and Heritage, for the blurry, mid-sentence picture. (I could have posted the pick with the Dodger hat, Jeff.) But there was an egregious violation of the Rich Hammond Rule, and I had to make a citizen's arrest in the Gila River press box that night.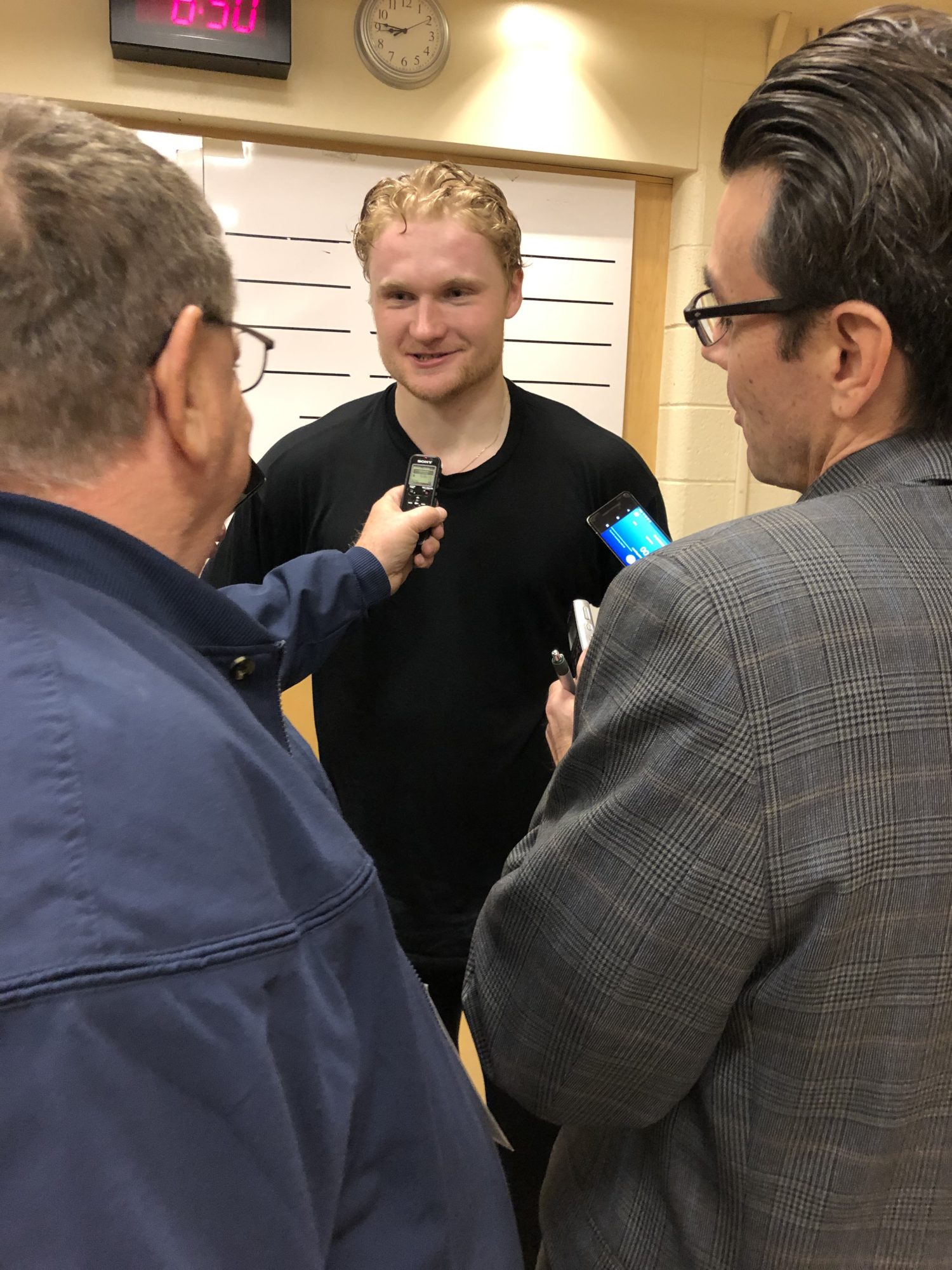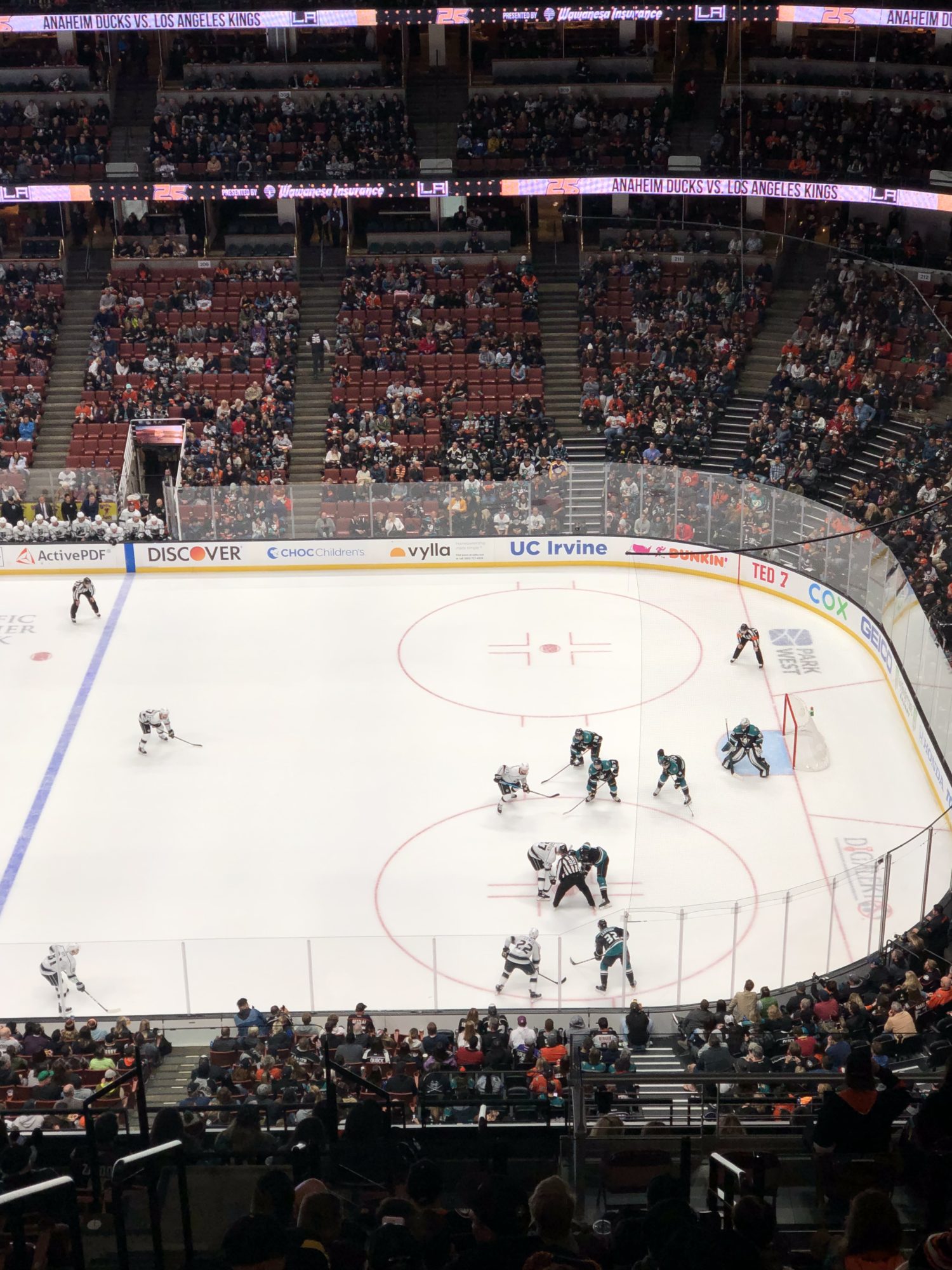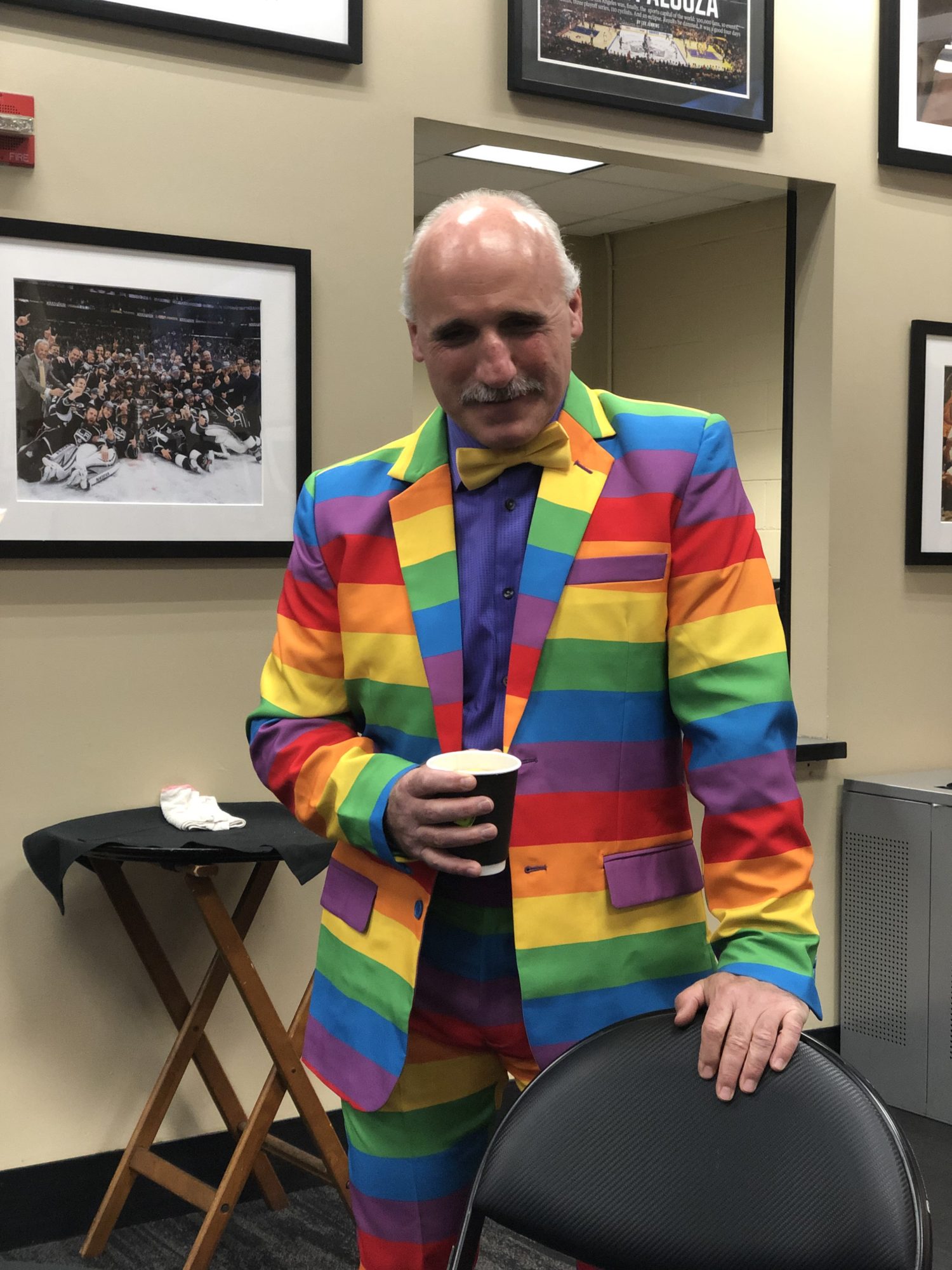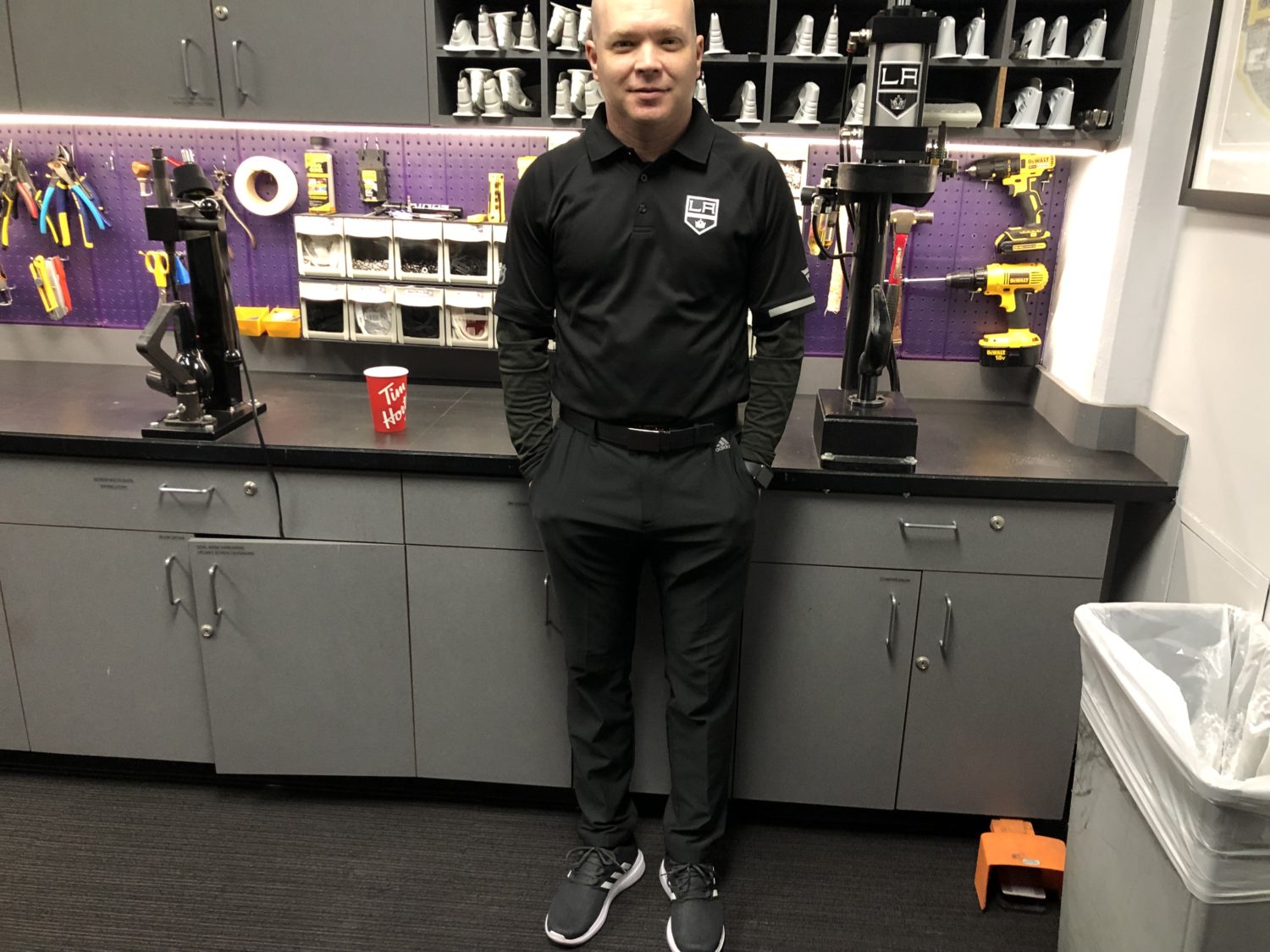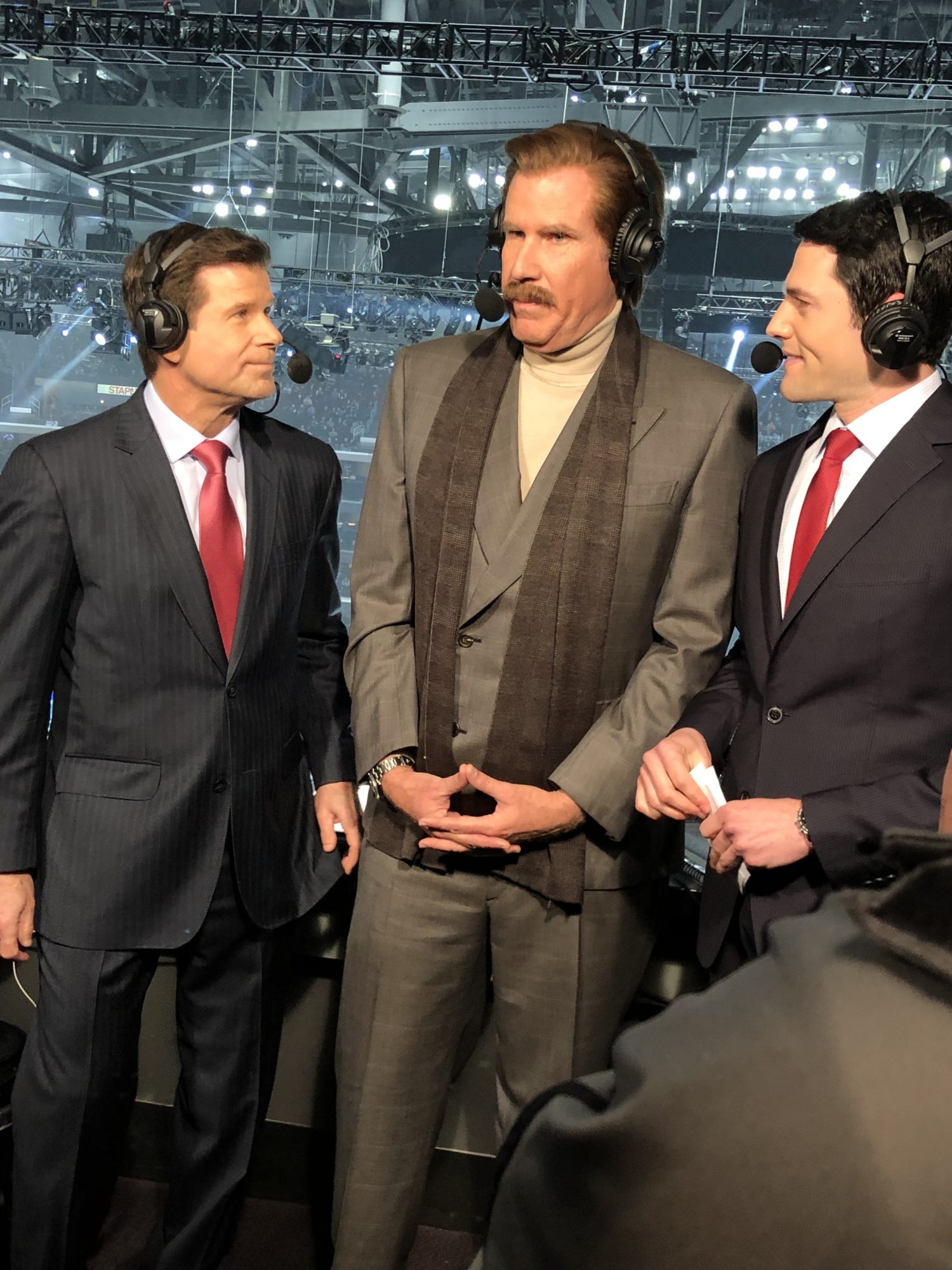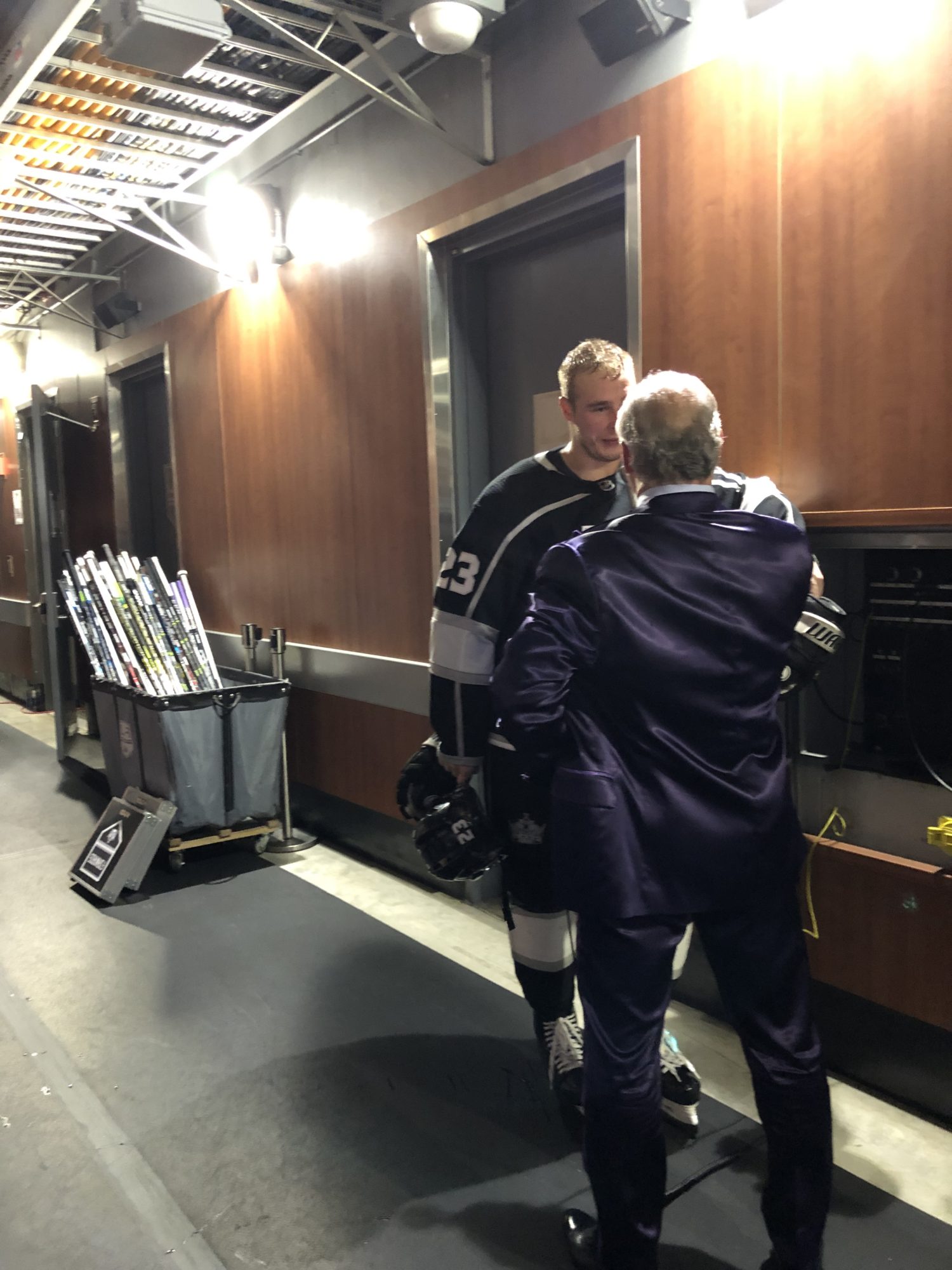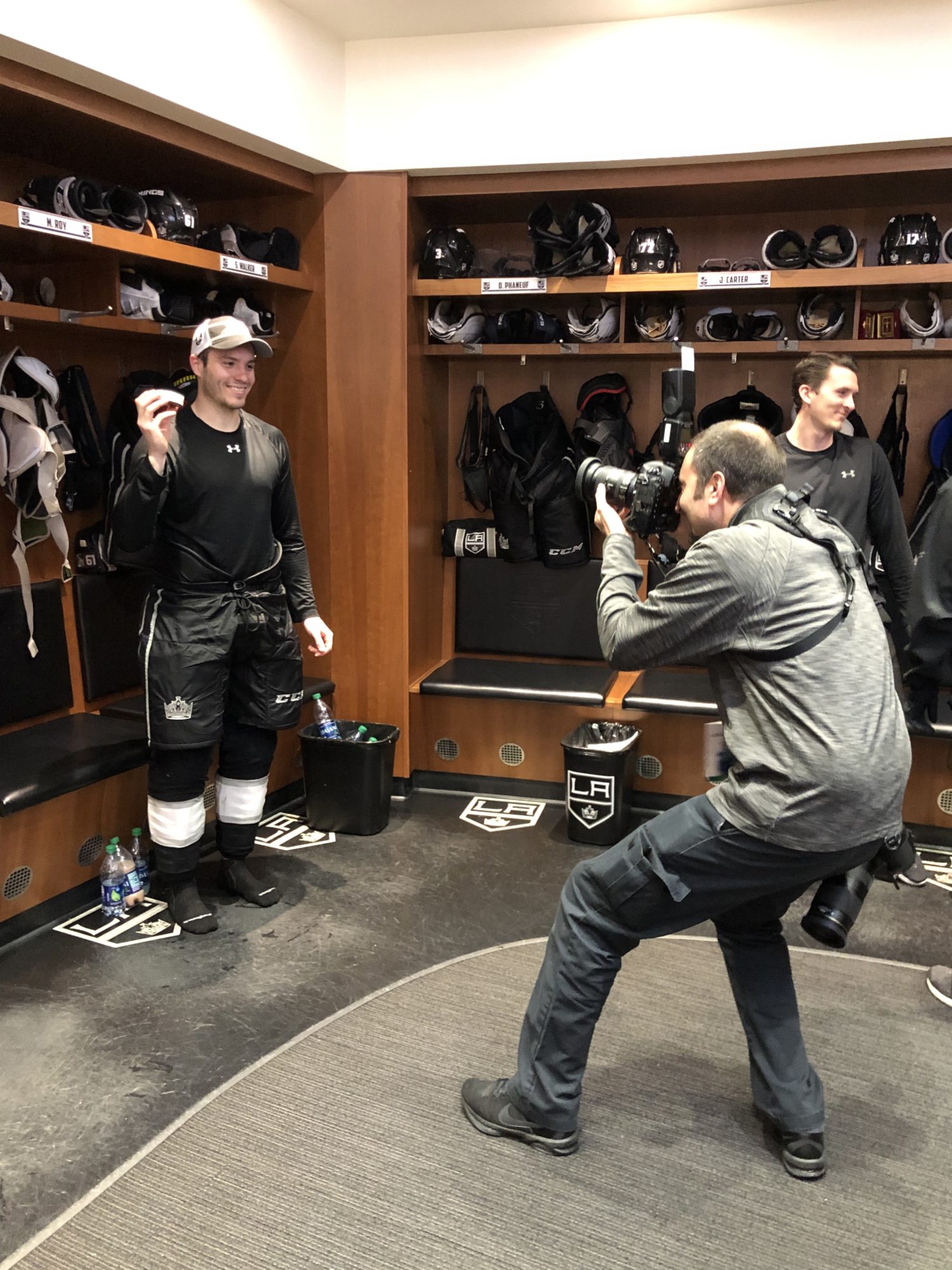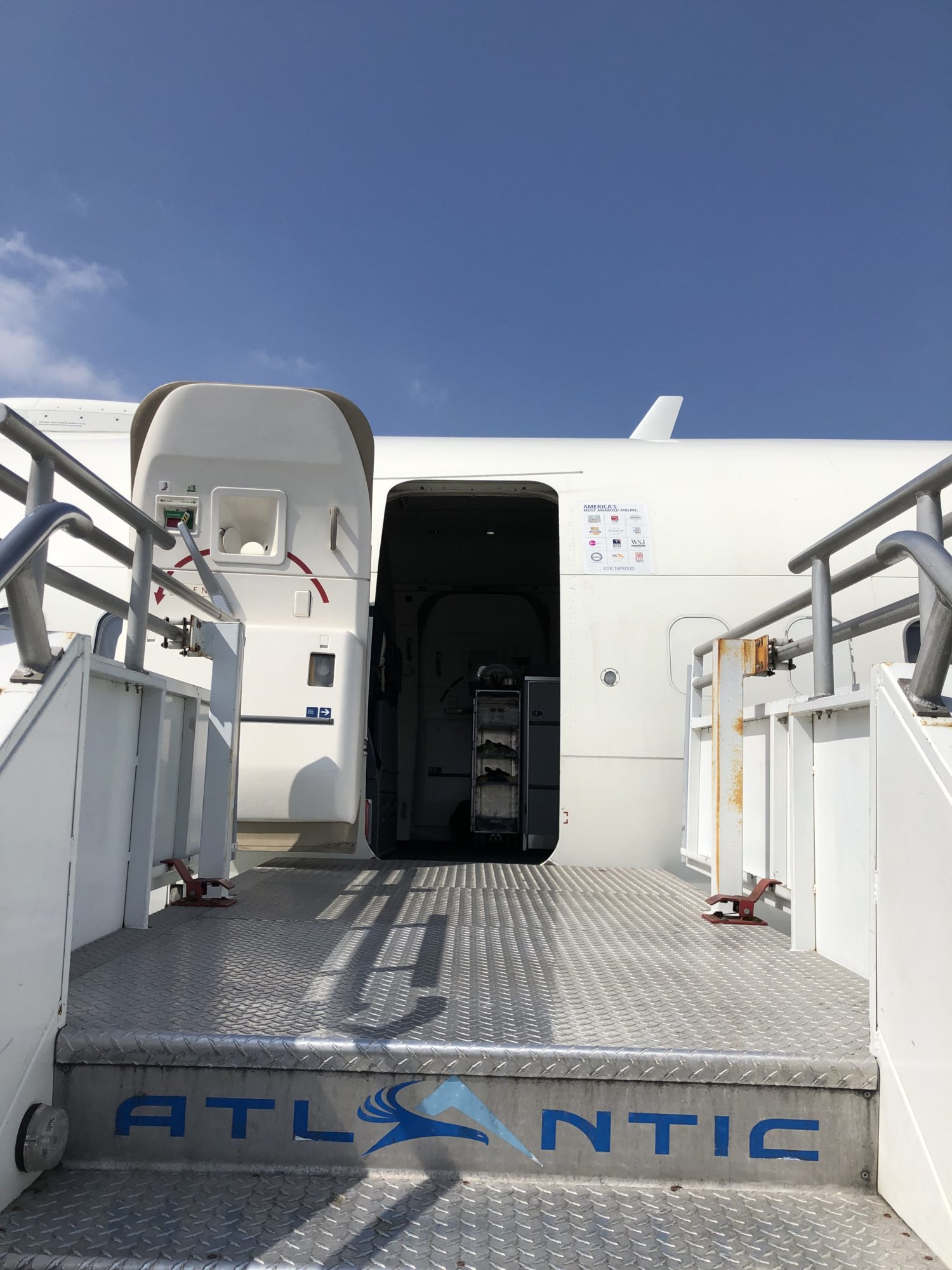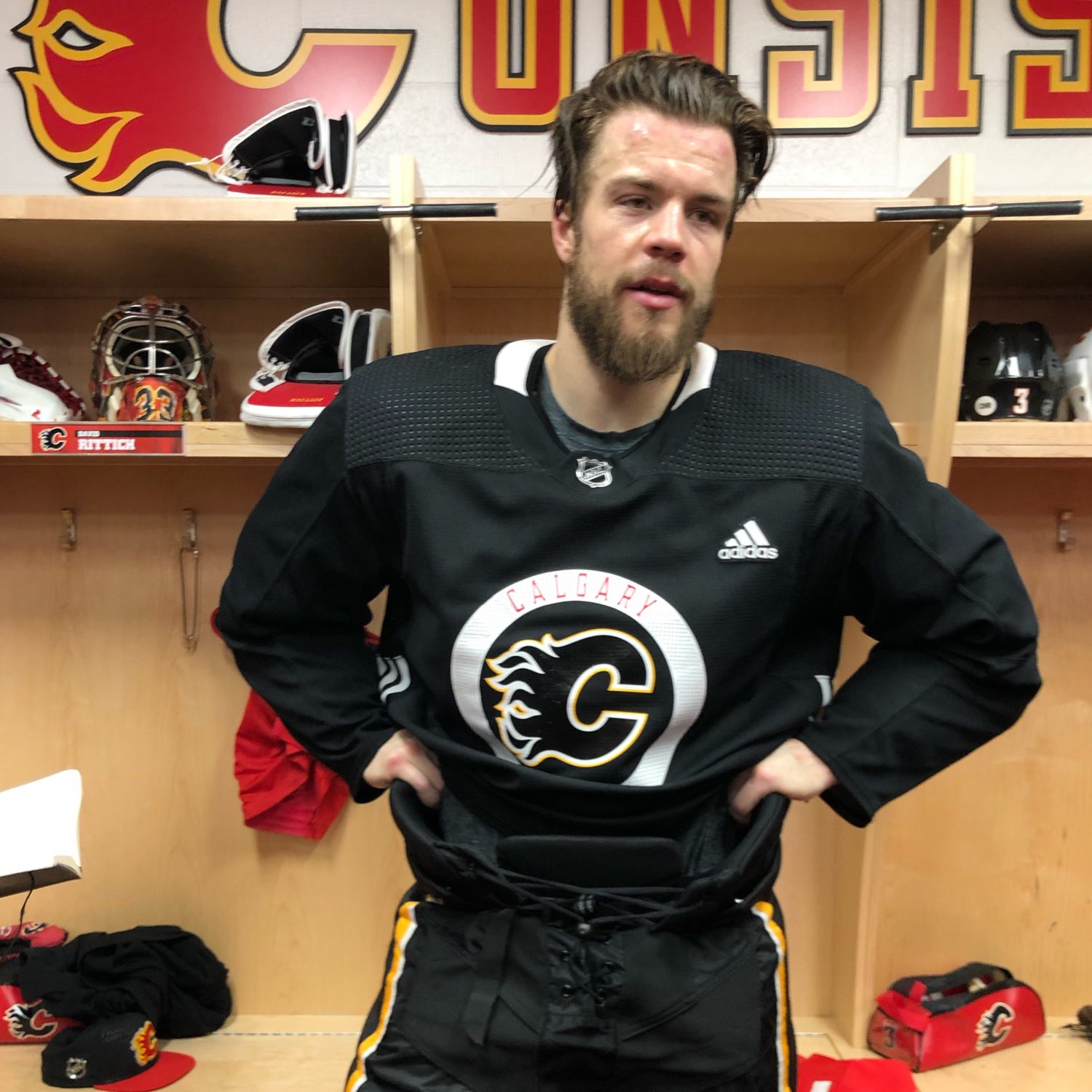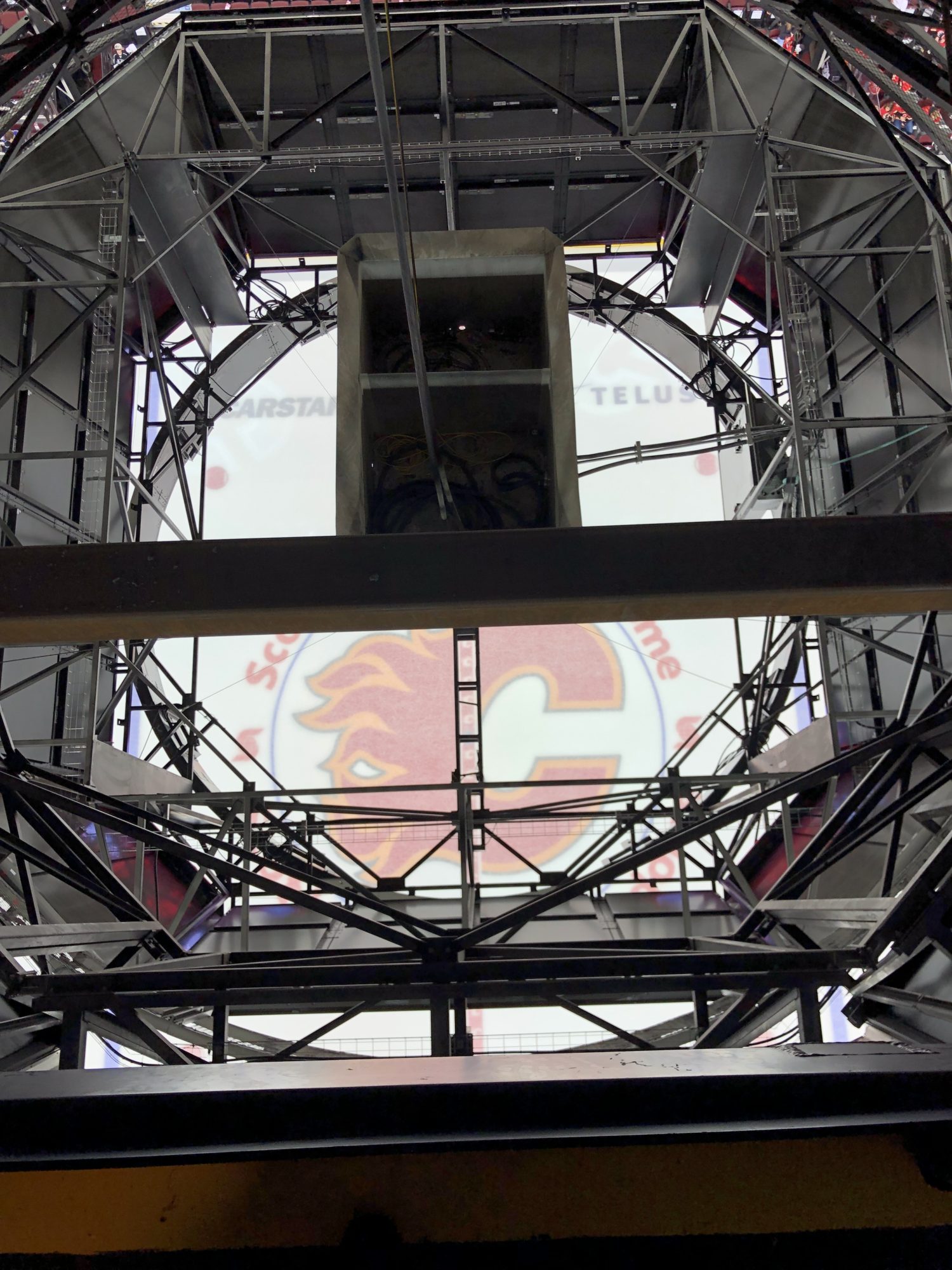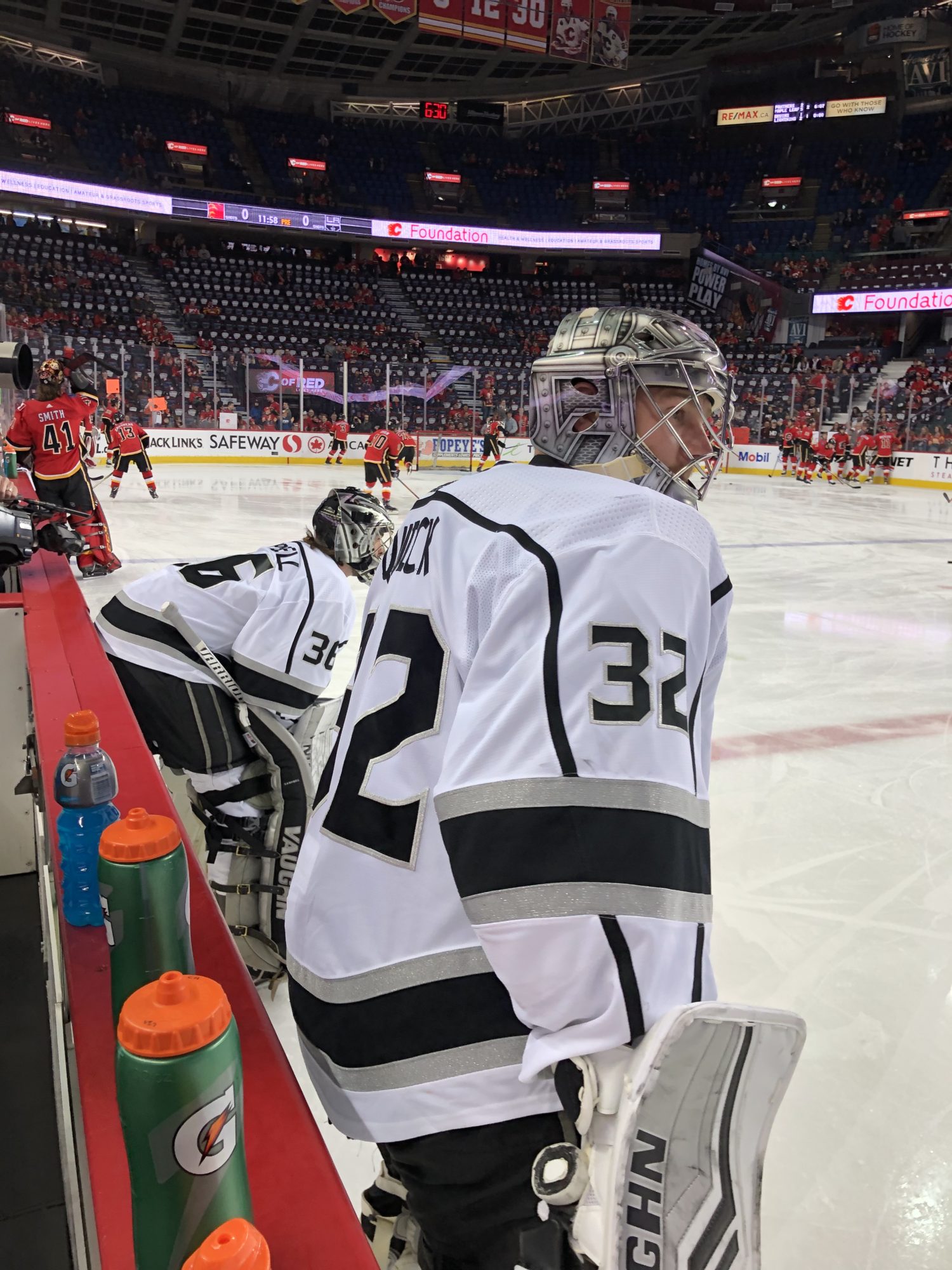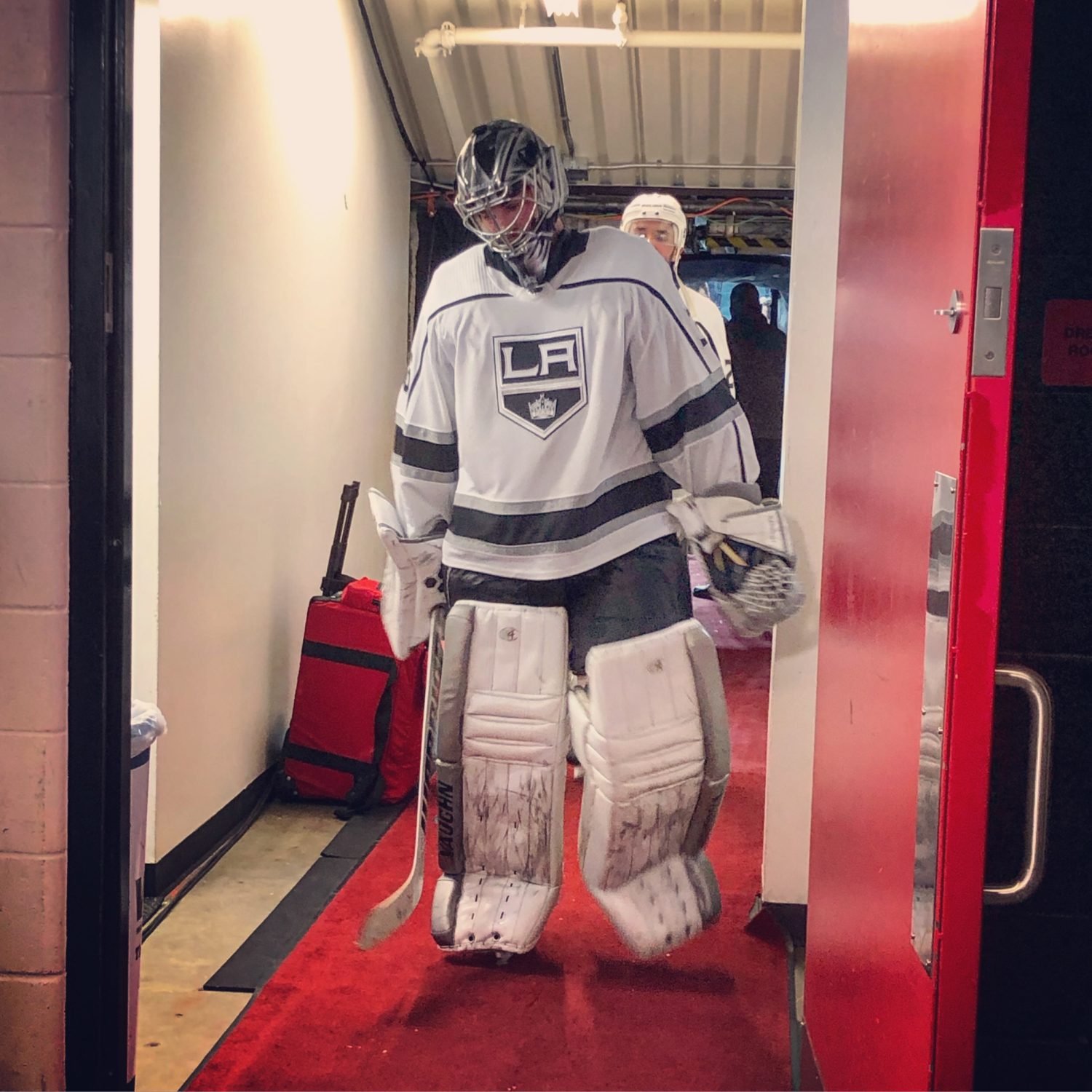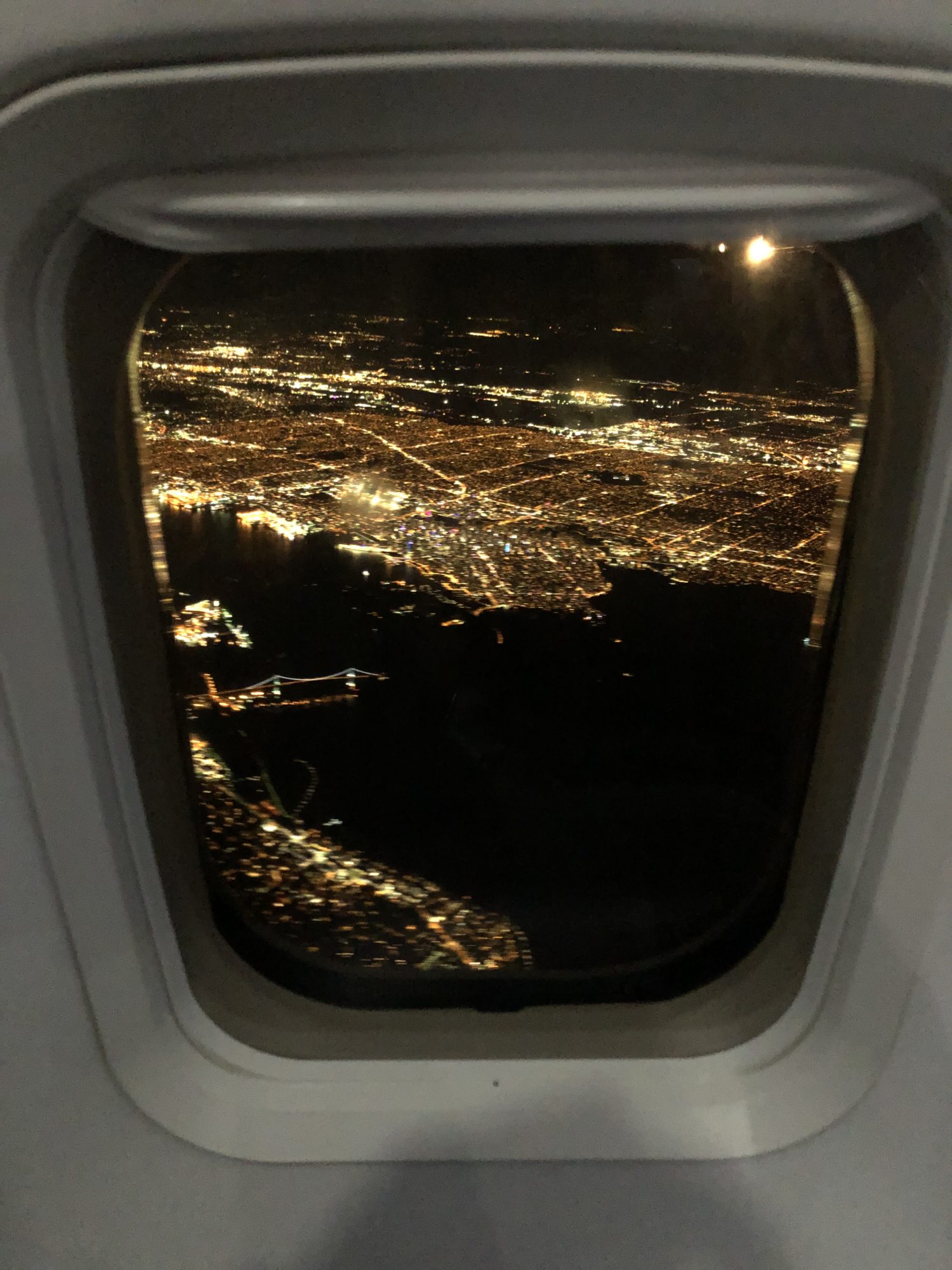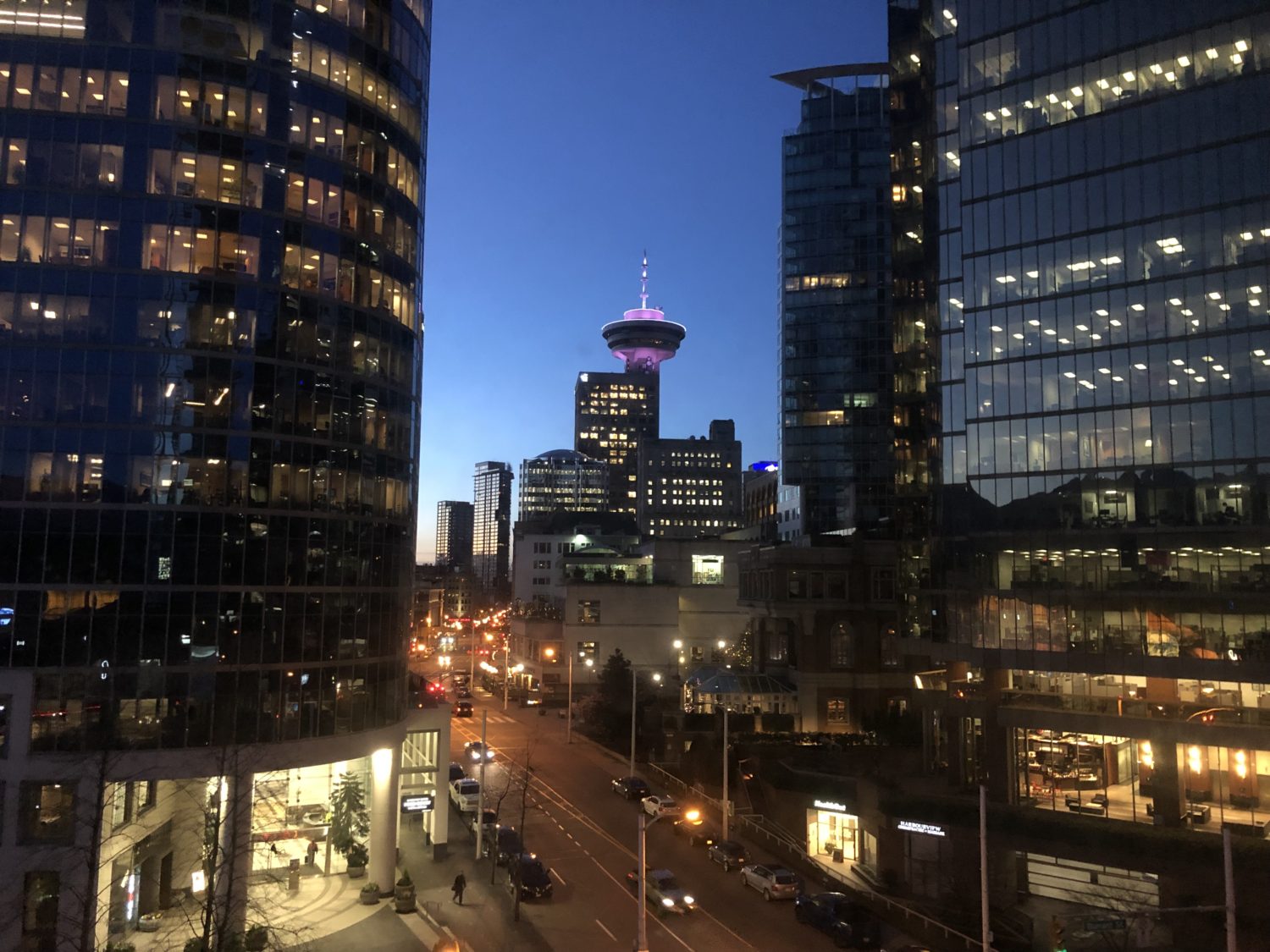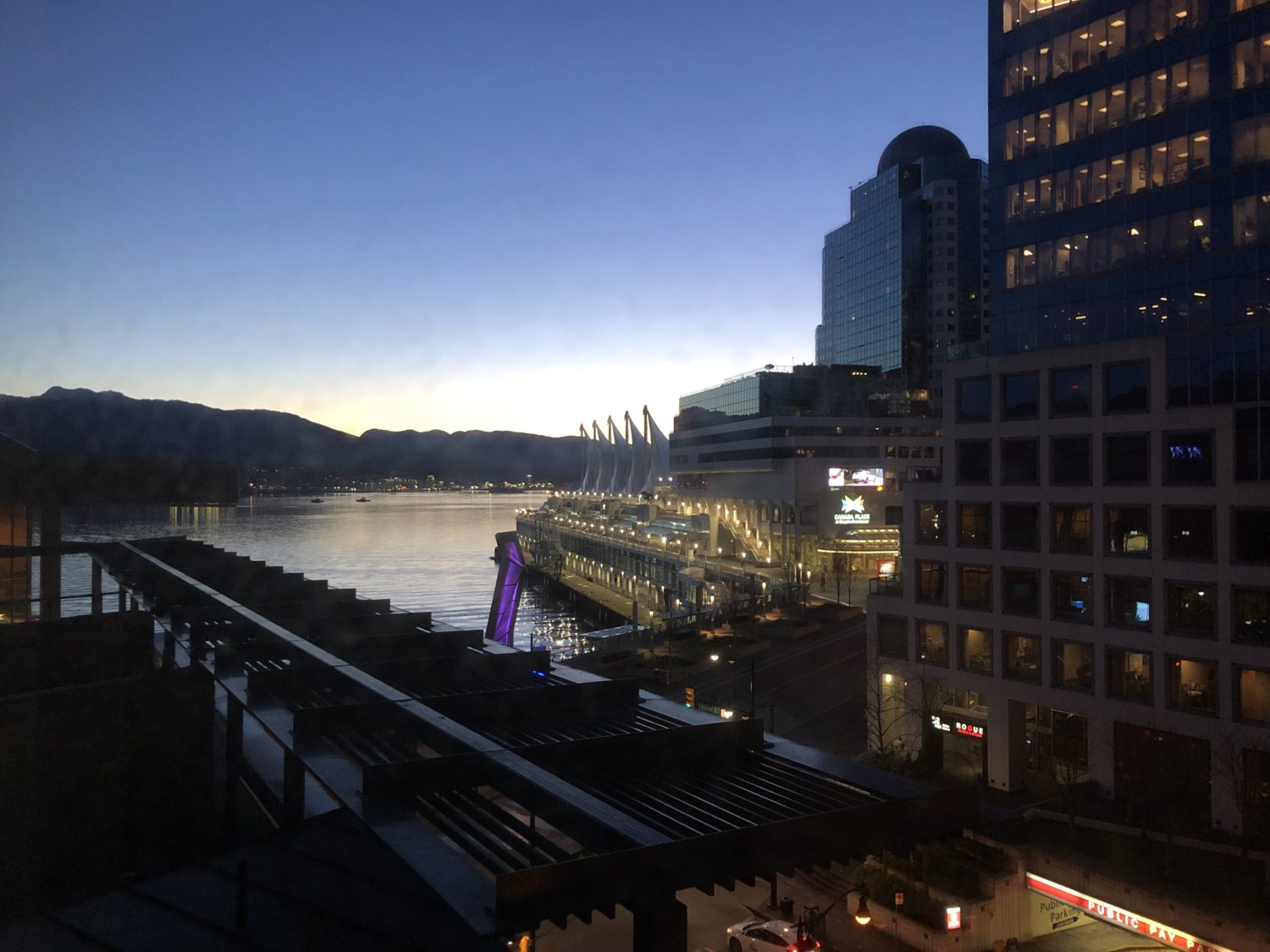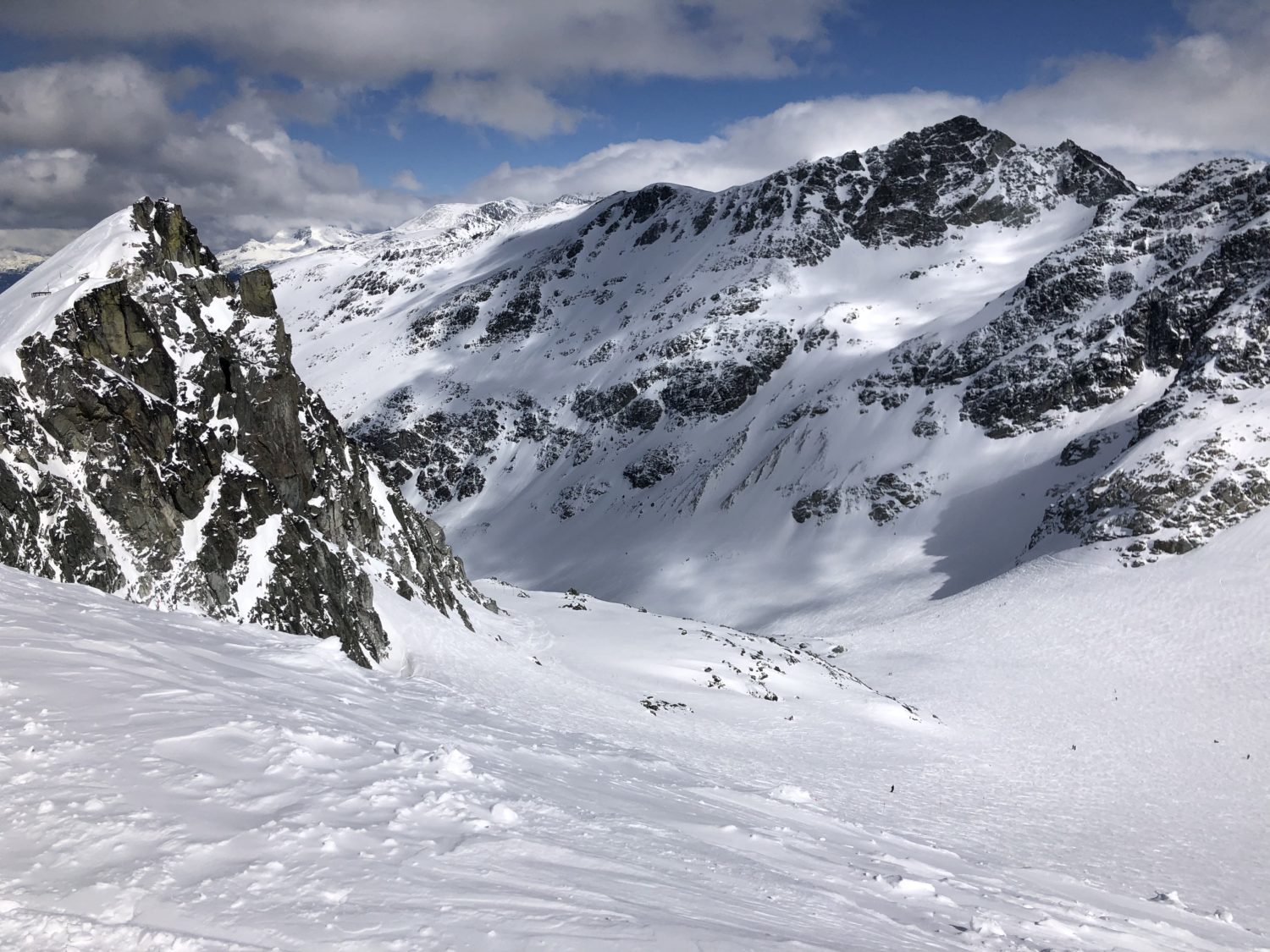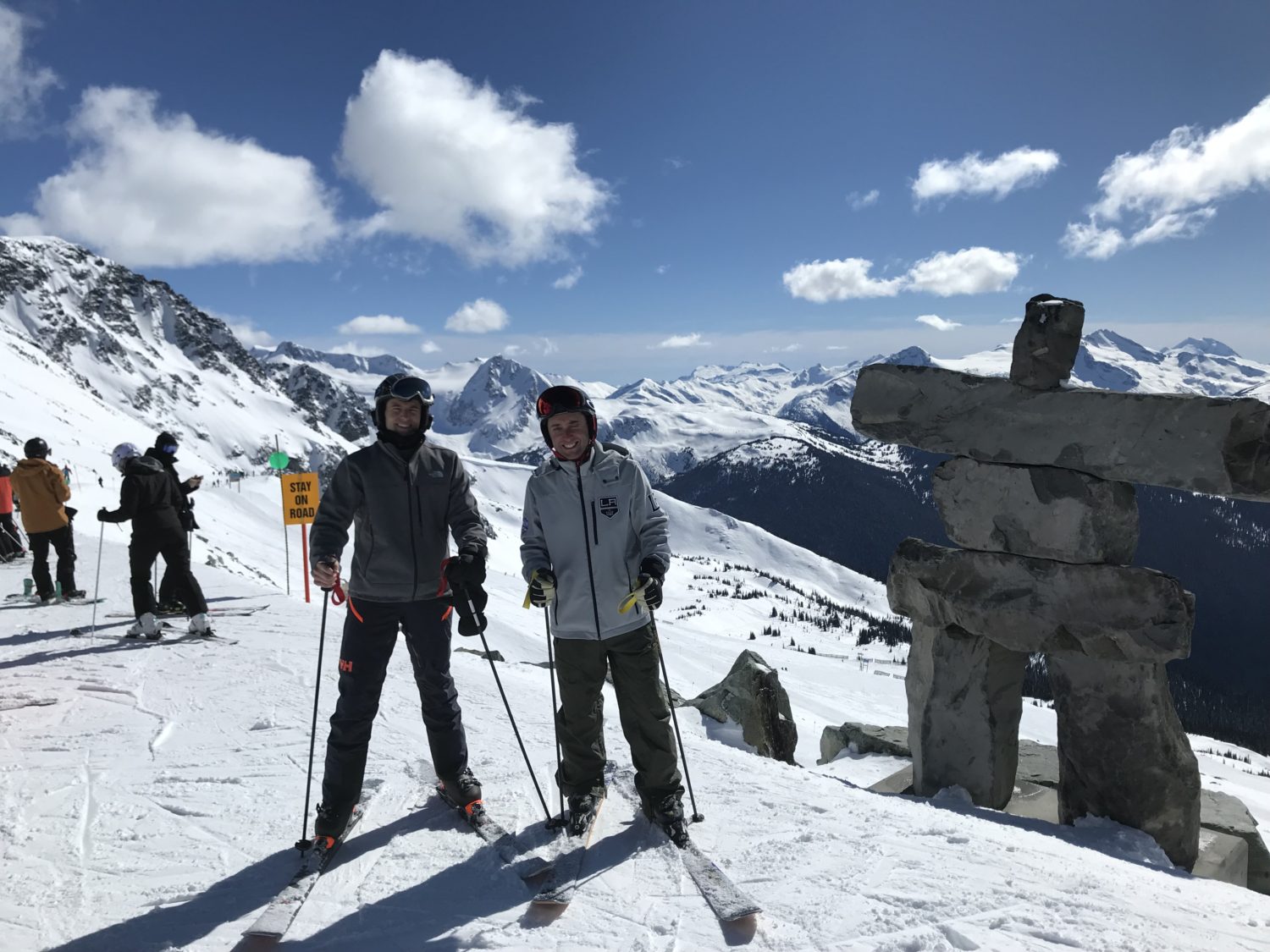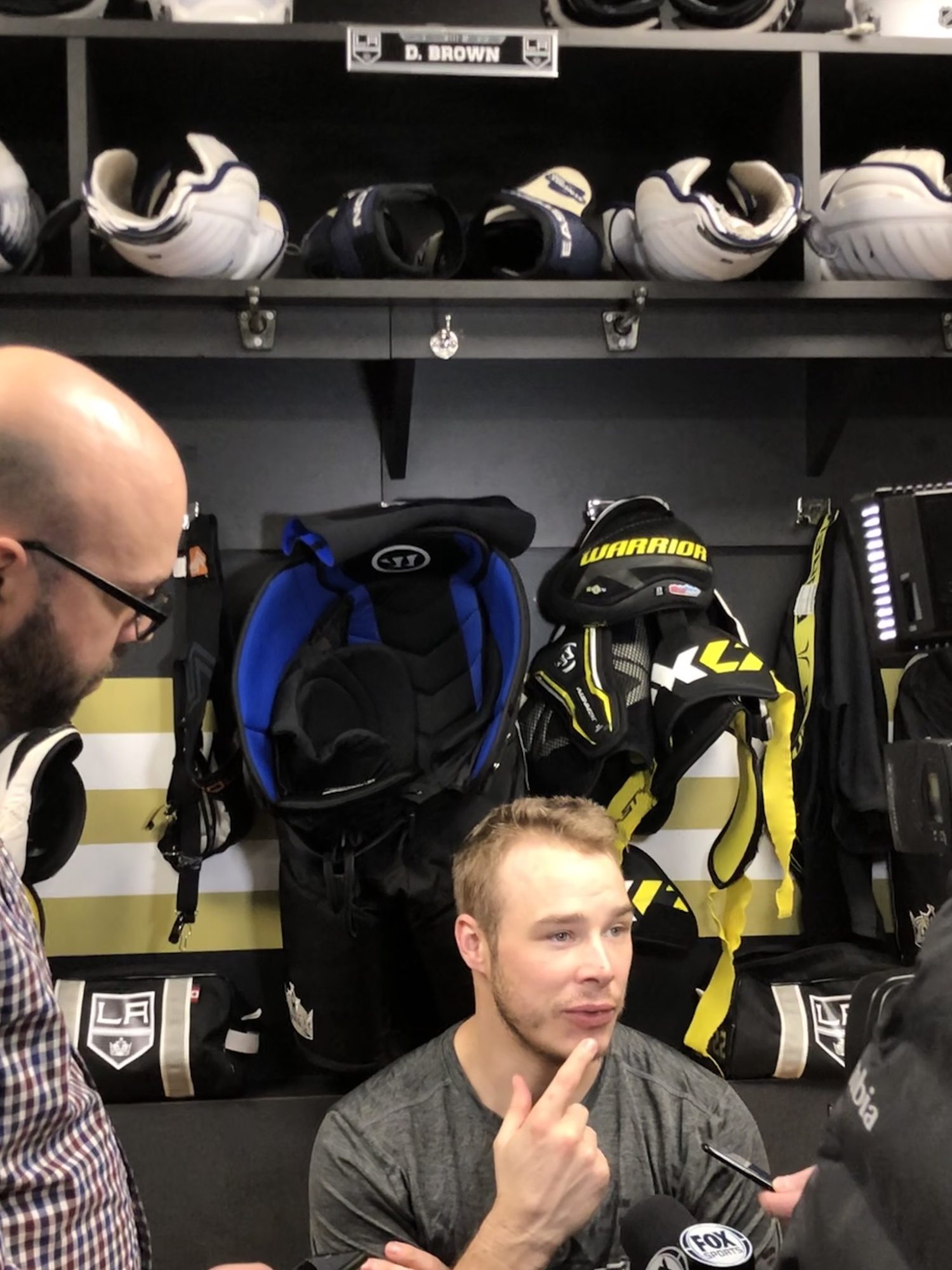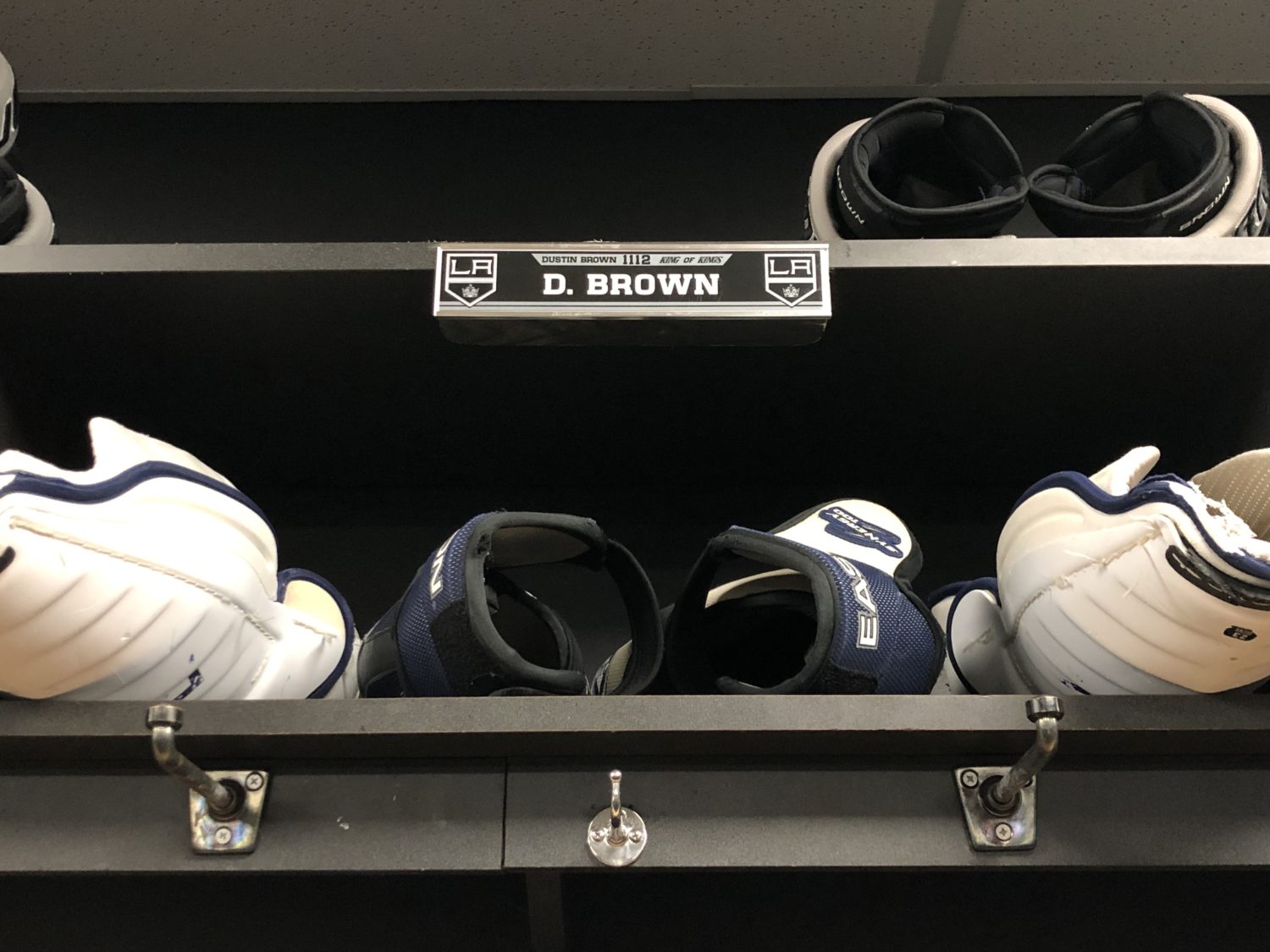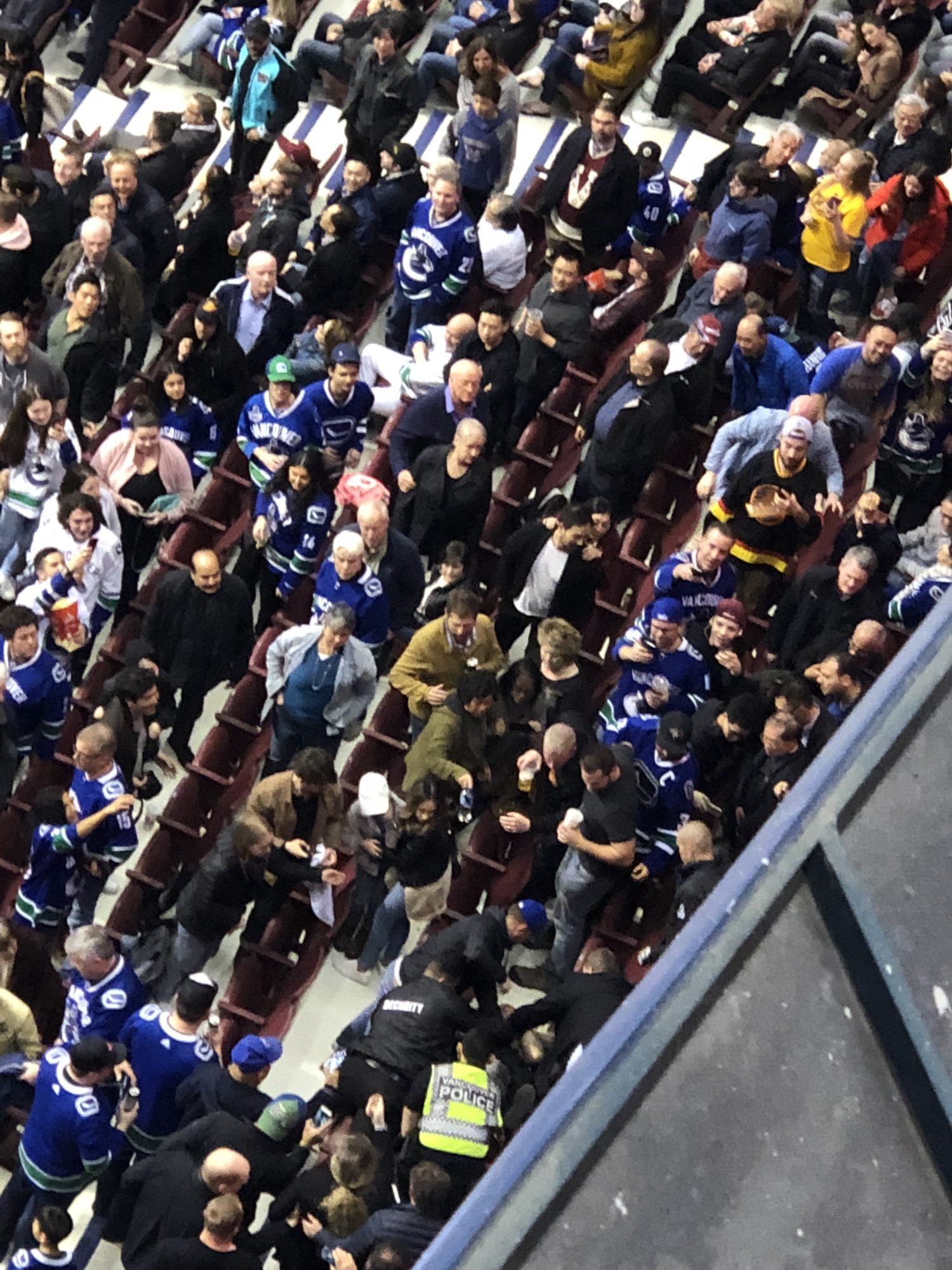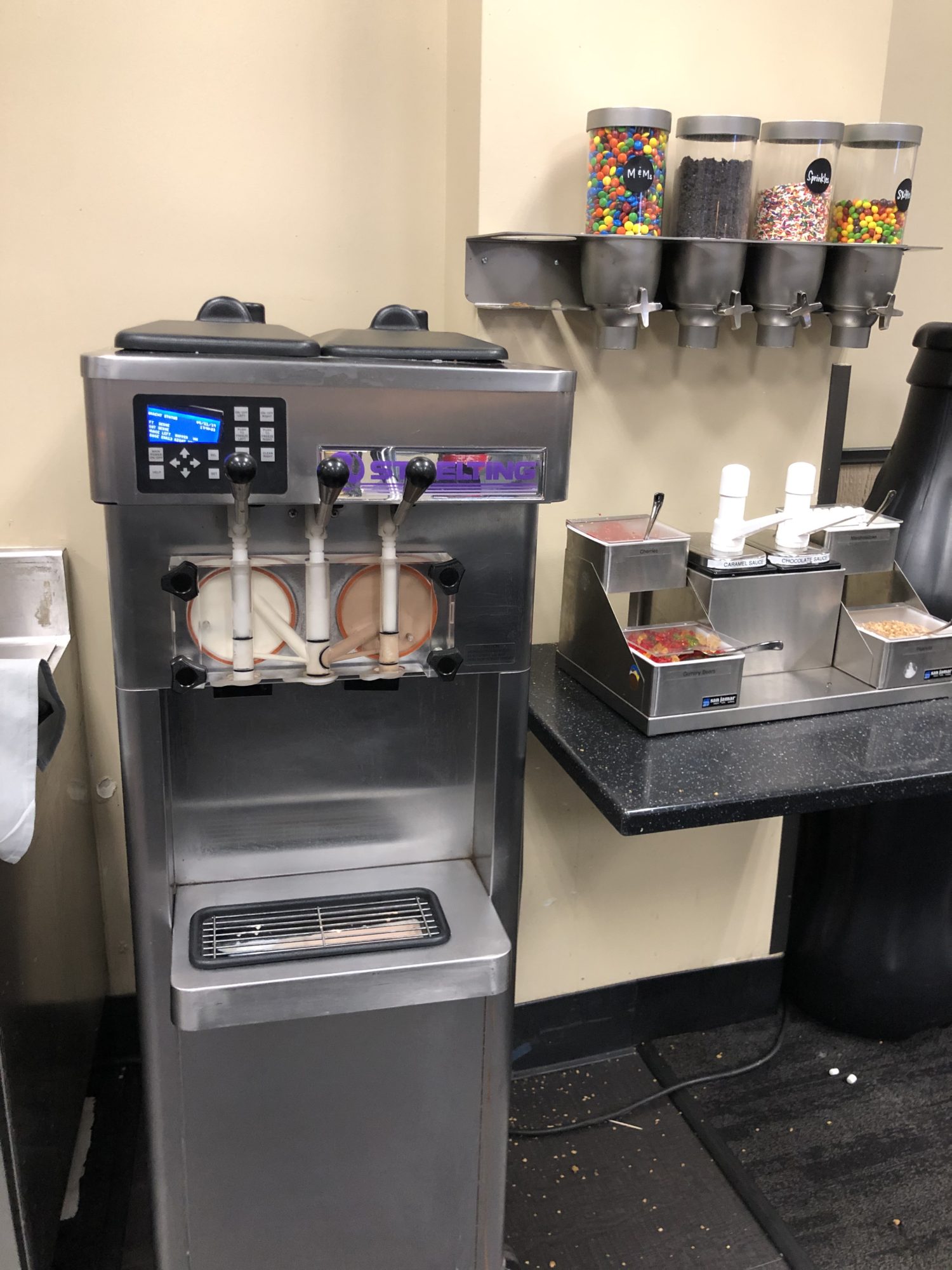 –I will miss you this summer, Chick Hearn Press Room Ice Cream Machine. I find it difficult to say no to the constant stream of snacks and desserts always available in the Never Hungry League. How does Fausty stay so thin? In all seriousness, with the irregular hours working and in transit and the need to put the head down during bursts of work in short windows, it's easier to rely on convenience than it is a regular and committed diet. A drug store with a small food section – hummus! Beef Jerky! Fruit salad! – is often the most healthy, time-effective lunch option.