Continuing a tradition that began last year, I'm conducting an annual spring summer cleaning on my phone and before deleting some 2,500 photos decided to share many of those from the past 10 months of Kings games, practices and travel. Some of you may seen a handful of these photos on my Instagram account, and several of the shots are shown with added filters. (Speaking of which, I'm planning on creating an LAKI Instagram for the upcoming season instead of posting semi-erratically from my personal one.) (If you're the owner of the impostor @lakingsinsider Instagram account, hey, gimme a shout.)
There are photos of Insiders, a Frozen Fury Insider dinner, Hall of Fame broadcasters, the beautiful Notre-Dame Basilica in Montreal, the team's finall visits to Rexall Place, Mt. Loud – The Peak of Noise, the Pepsi Center scoreboard, which would look great with Mario Kart 64, the very friendly bomb sniffing doggie Payton, Jim Fox's induction into the Southern California Sports Broadcasters Hall of Fame, and Munters units and networks in Sunrise and San Jose. Some of these photos may have been used in Good Morning posts; many are blurry. Photos are shown chronologically, beginning in the preseason, and all should be credited to LAKI if shared, except for the Peter Budaj photo (credit: Ontario Reign) and the shot of Daryl and I holding microphones (credit: our stage manager, Lisa, in Vancouver). Enjoy!
Previously: 2014-15 in LAKI photos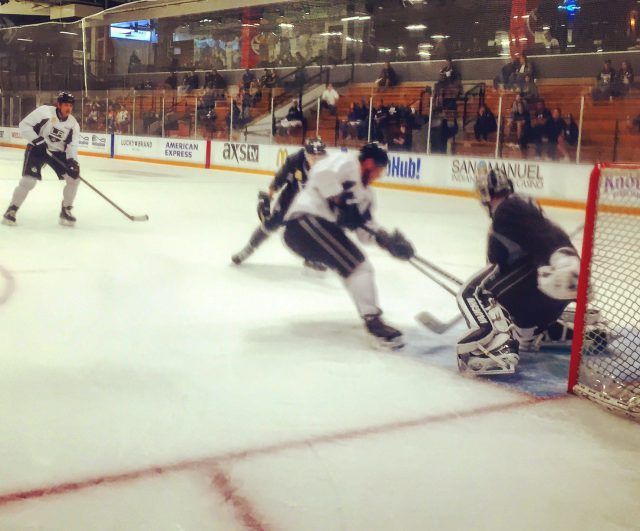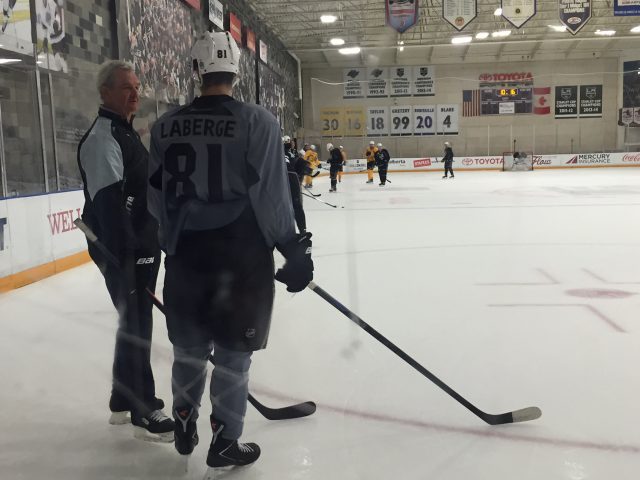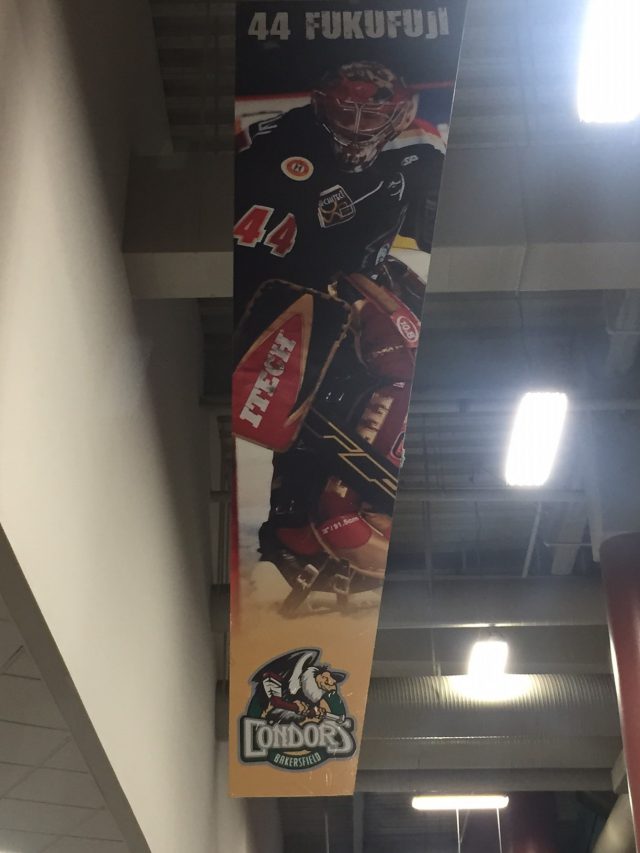 You never know what you'll find in Bakersfield.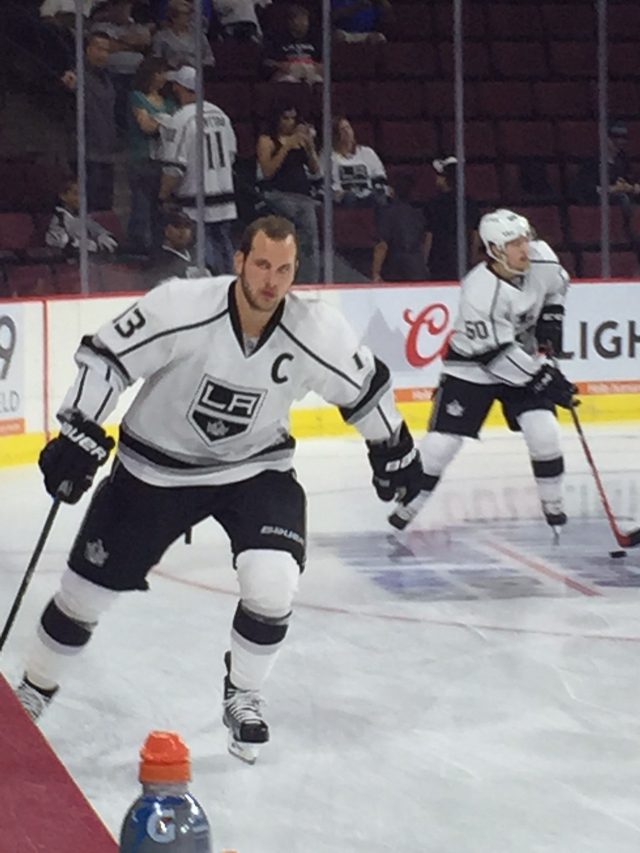 C is for Cliffy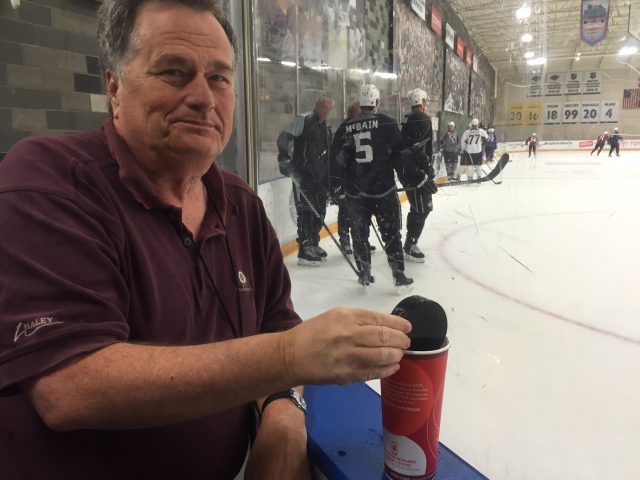 Poor Whick. There's a dangerous area in the corner of the main rink at Toyota Sports Center, near the team's dressing rooms and where much of the media assembles. Pucks deflected into the netting are known to redirect straight down, and Mark Whicker of LA News Group took one of those pucks off the head before it landed directly in his cup of coffee. I still feel guilty that after making sure Mark was OK, I asked if he'd be a good sport and allow me to photograph the incident. He was – thank you, Whick.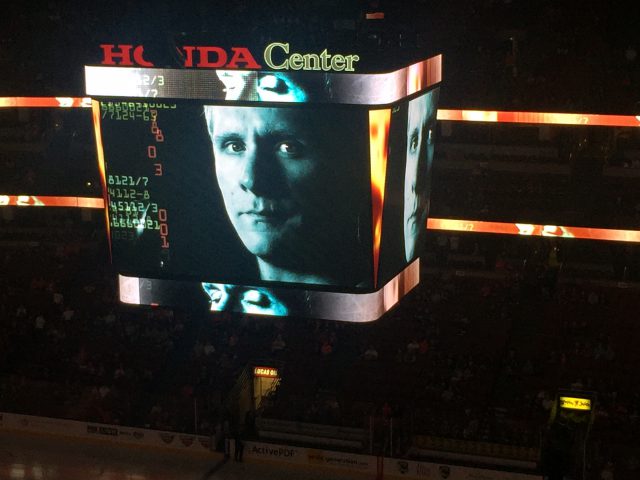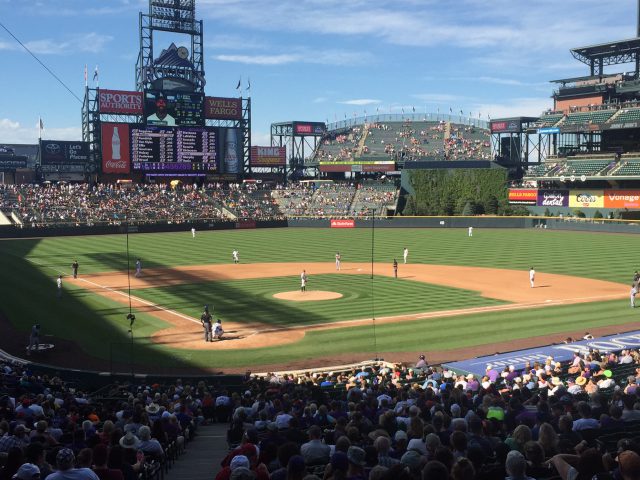 Dodgers-Rockies! Alex Wood did not make it twice through Colorado's order, and the Rockies won, 12-5.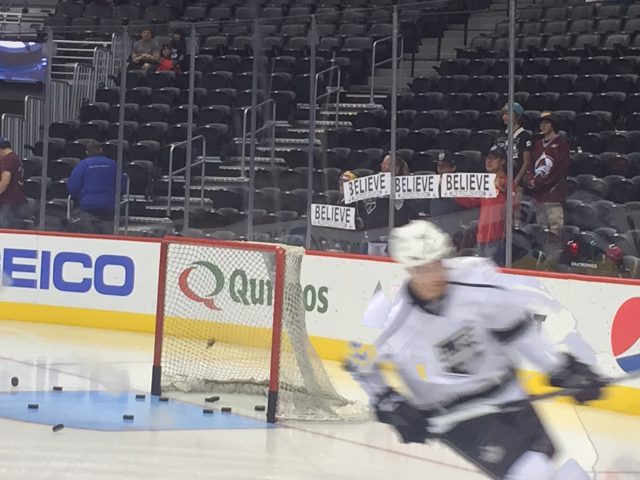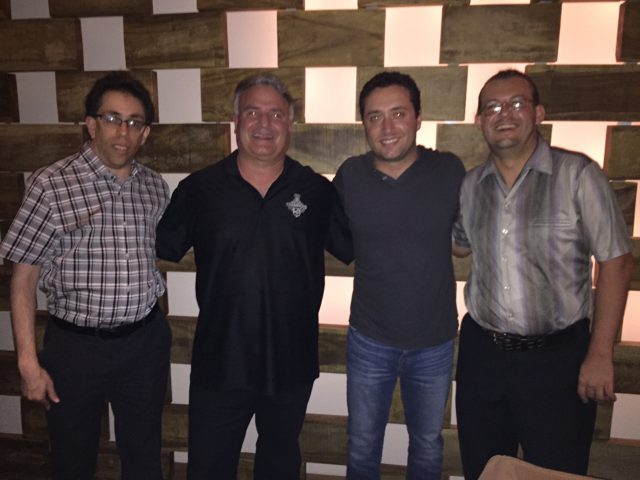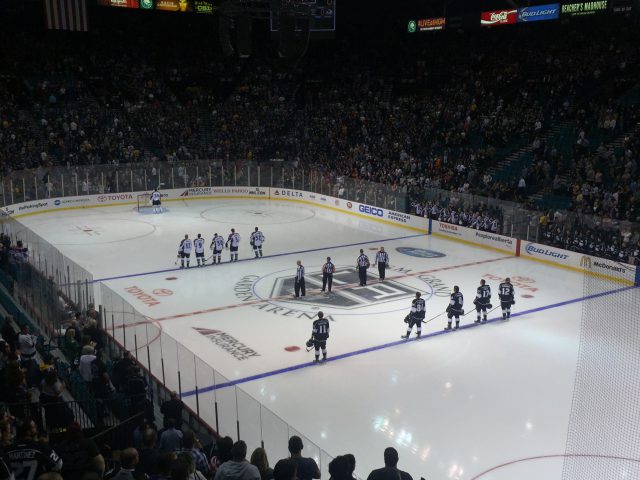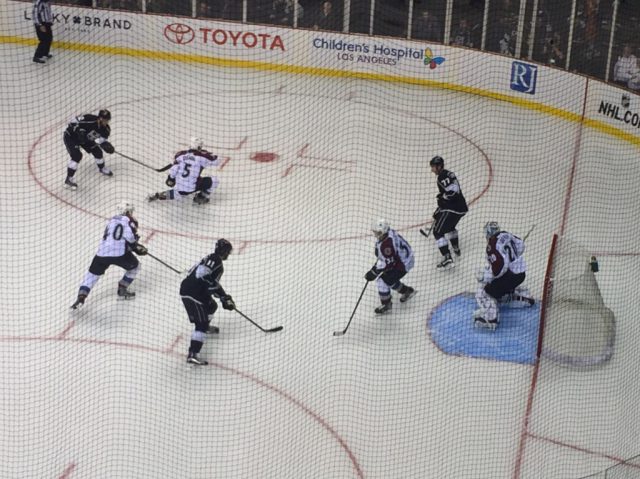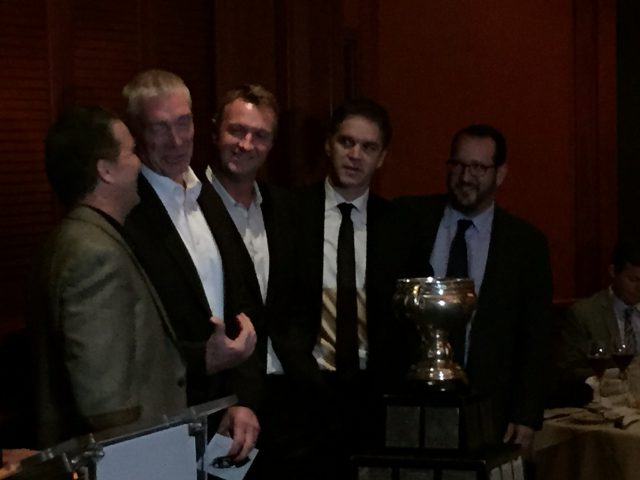 The Monarchs received their championship rings the day before the NHL season began at a really nice ceremony inside Flemings at L.A. Live. It was great to see Brian O'Neill spend the evening with his former teammates on the day he was traded to New Jersey.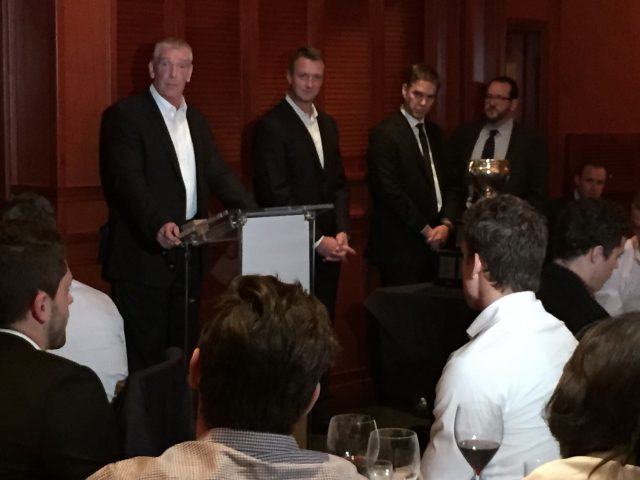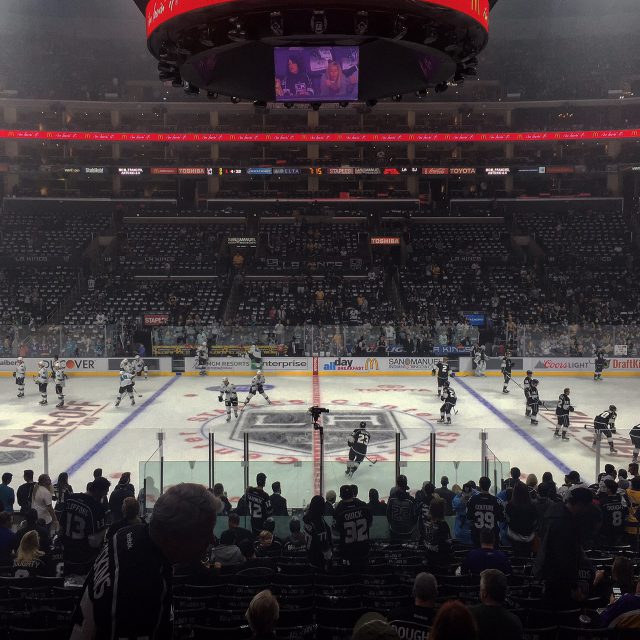 Opening night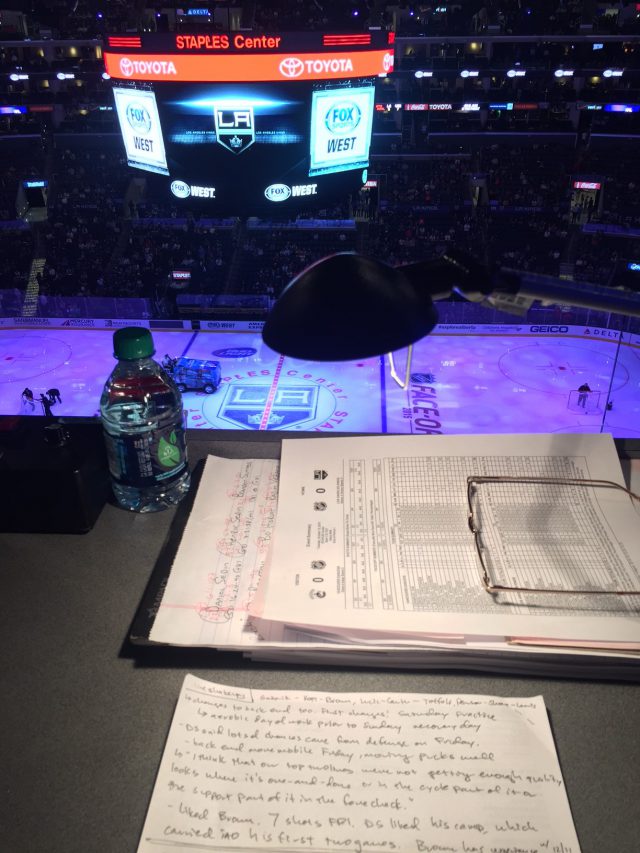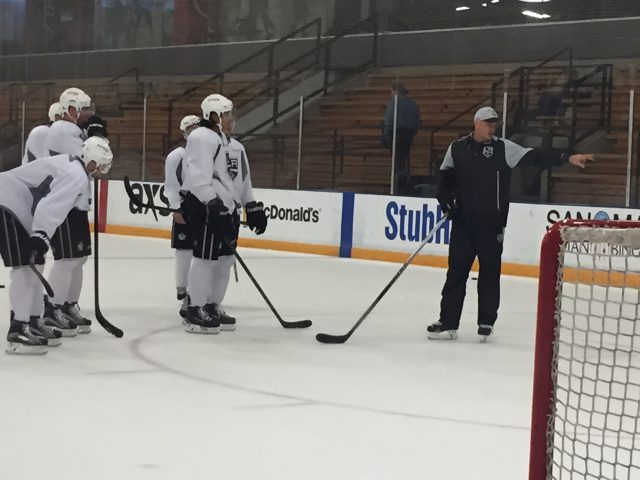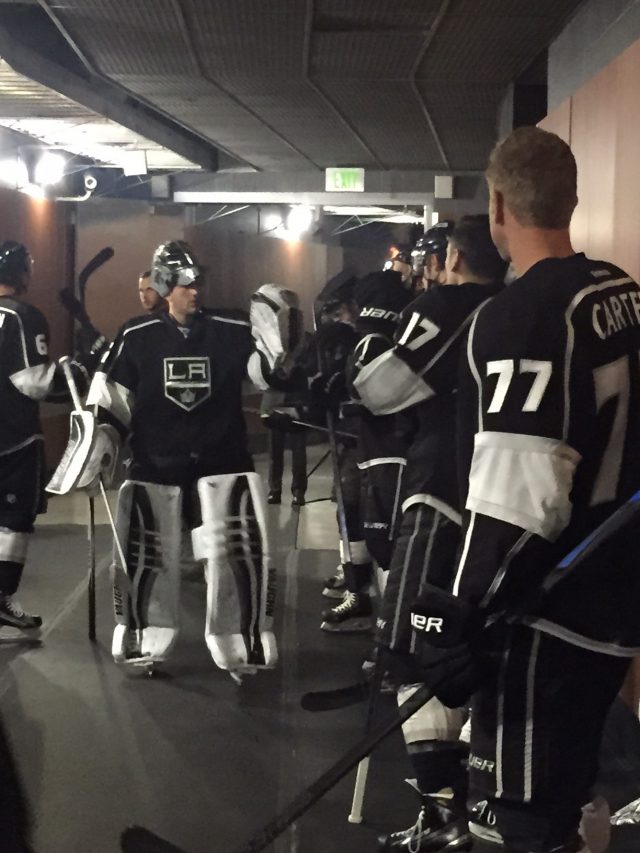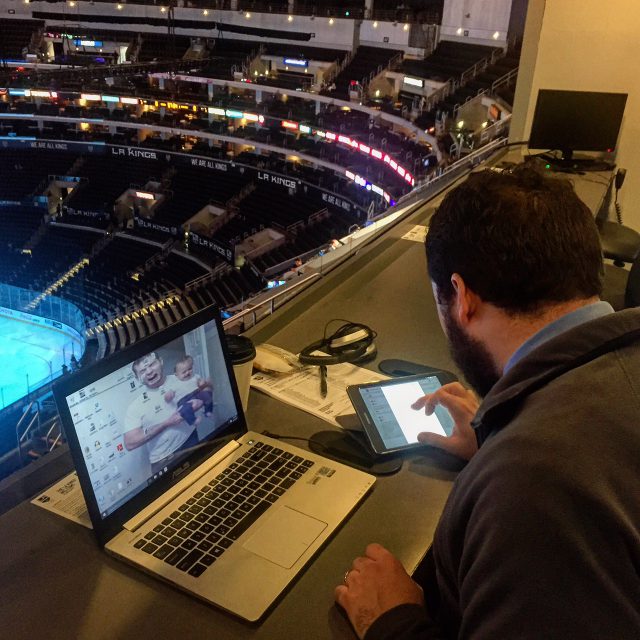 LAKI Hall-of-Famer, James Nicholson. With all your tablets, James, YOU BETTER NOT MISS ANY CONTROLLED ZONE ENTRIES.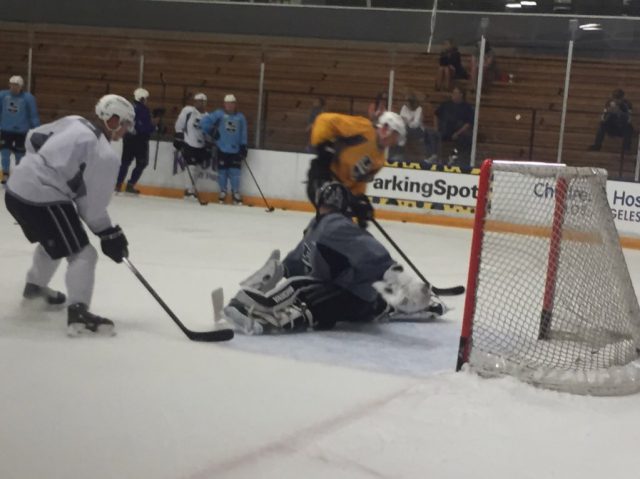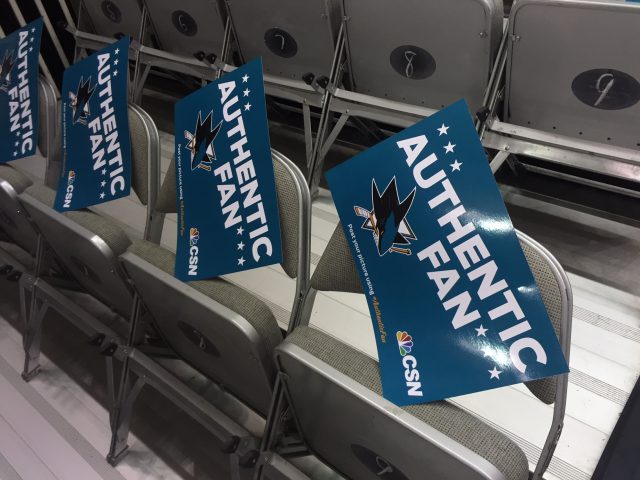 Have at these, Insiders.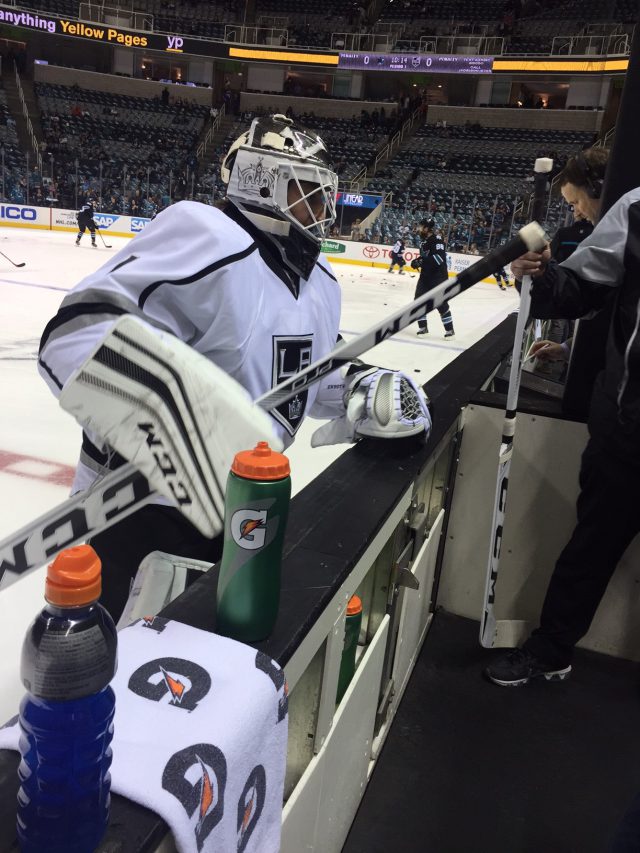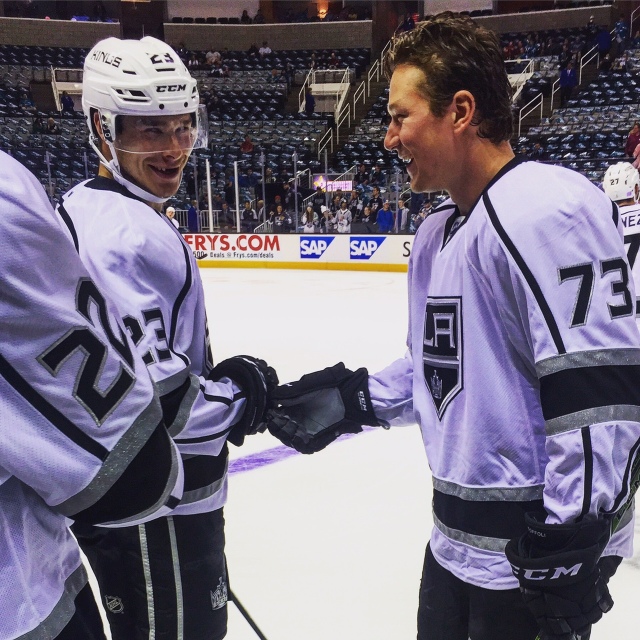 Coincidentally, this photo was captured and labeled as IMG_7373.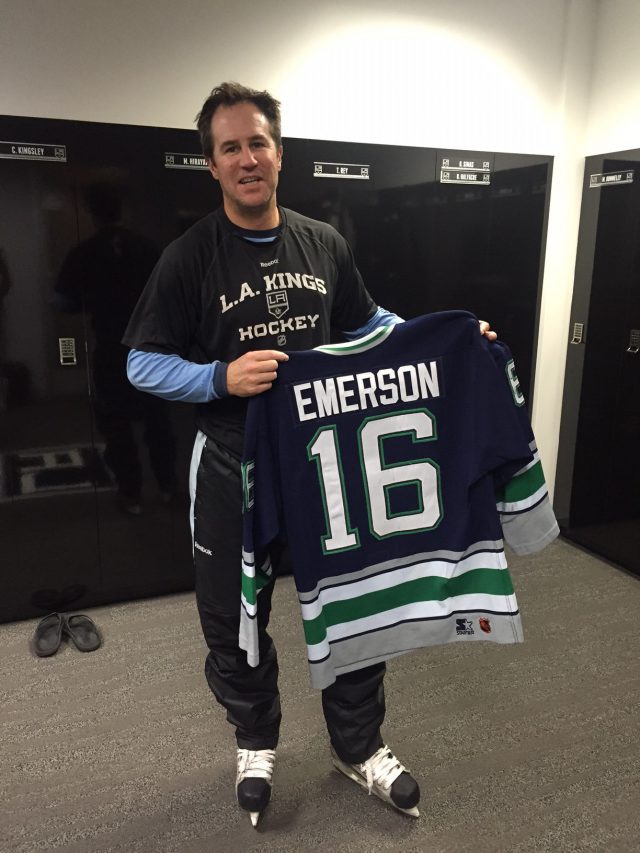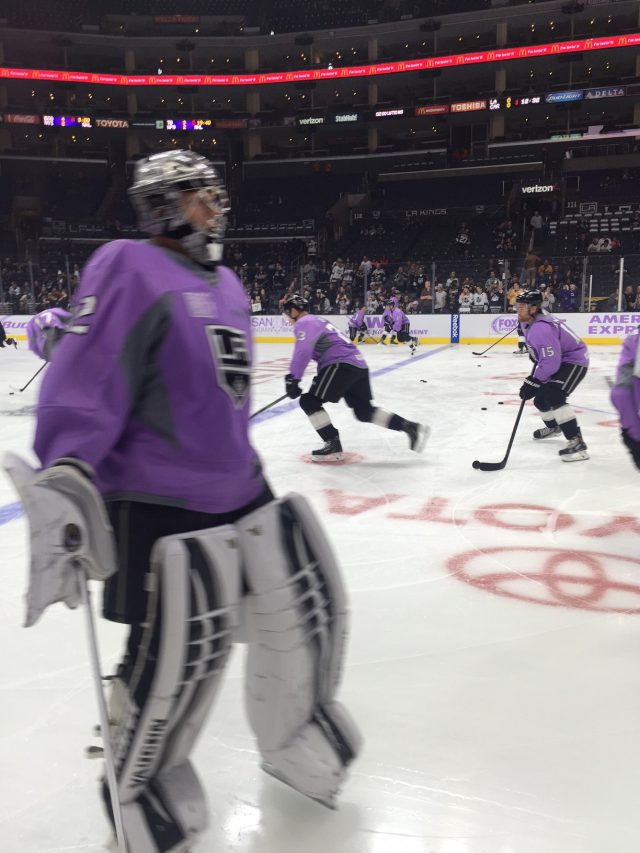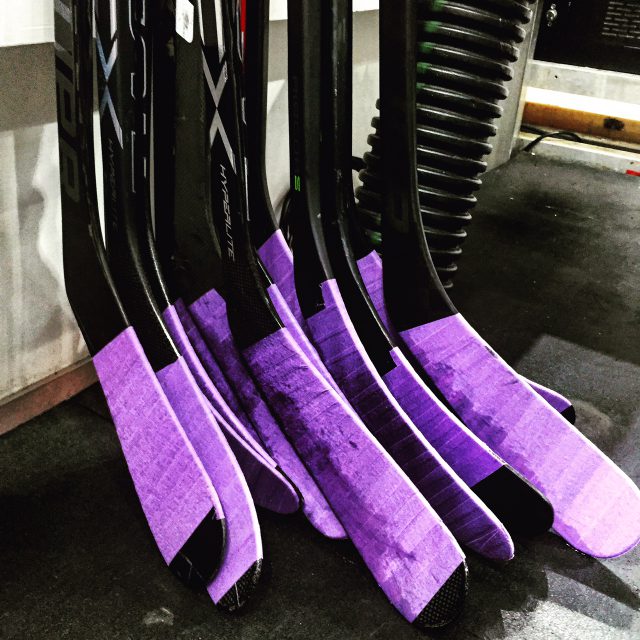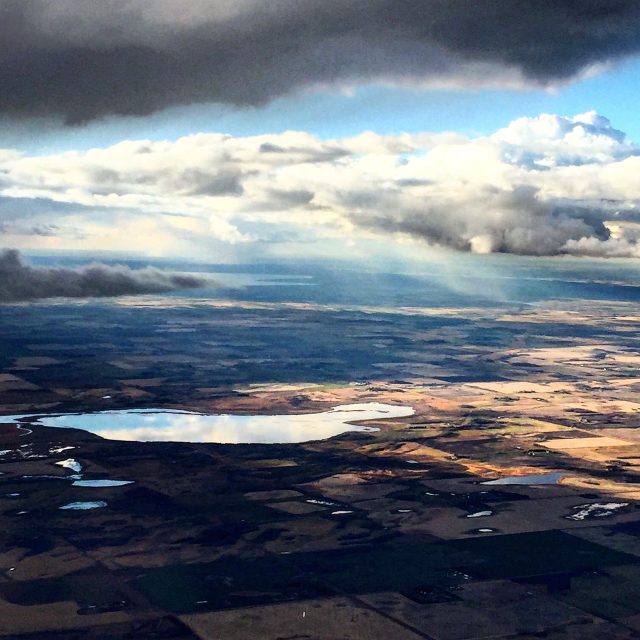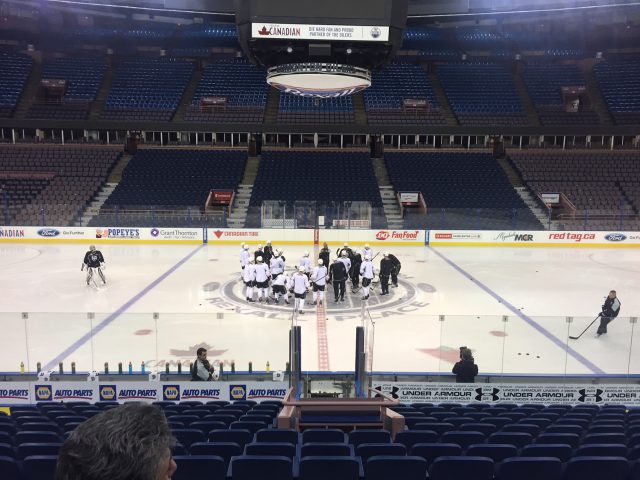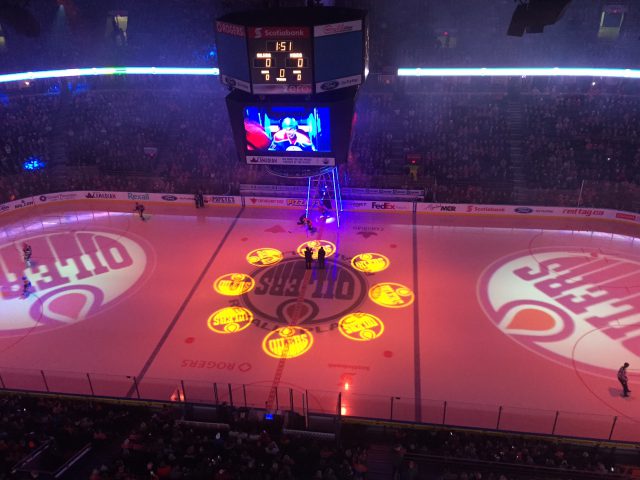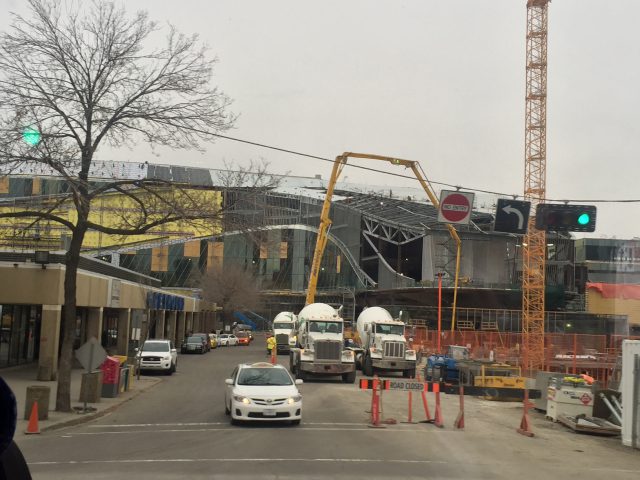 Construction of Rogers Place in late October, 2015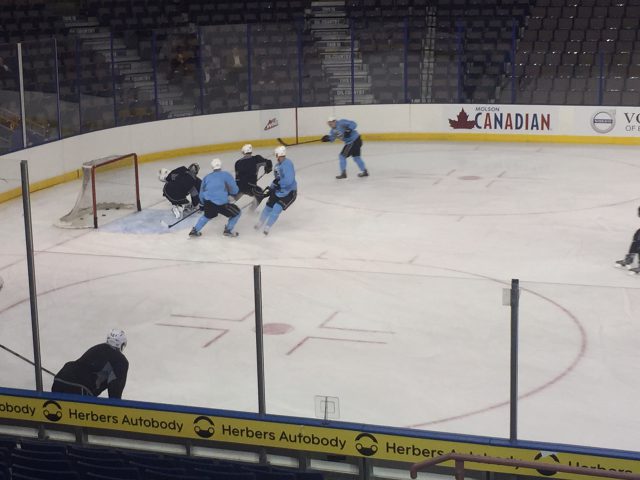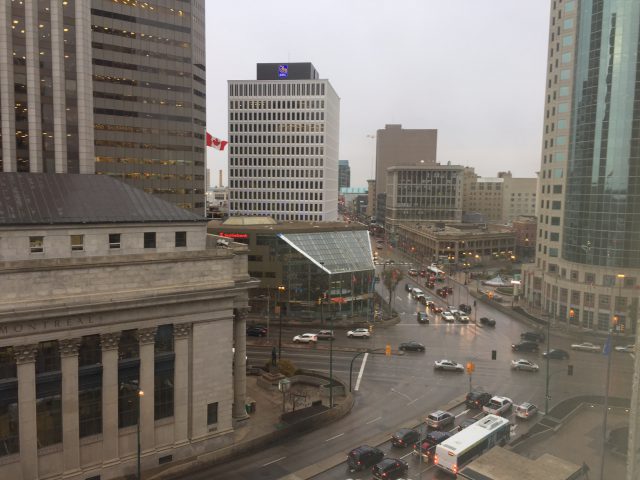 MTS Centre in Winnipeg. Fun, noisy building with the best pressbox vantage point in the NHL, probably.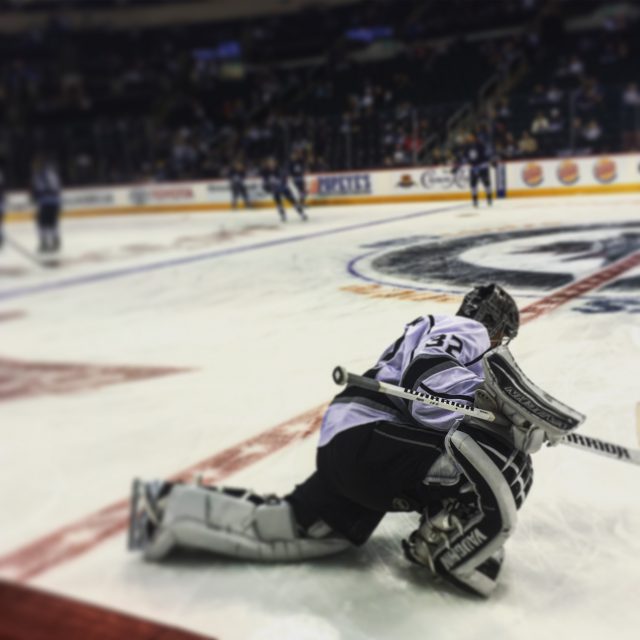 Chicago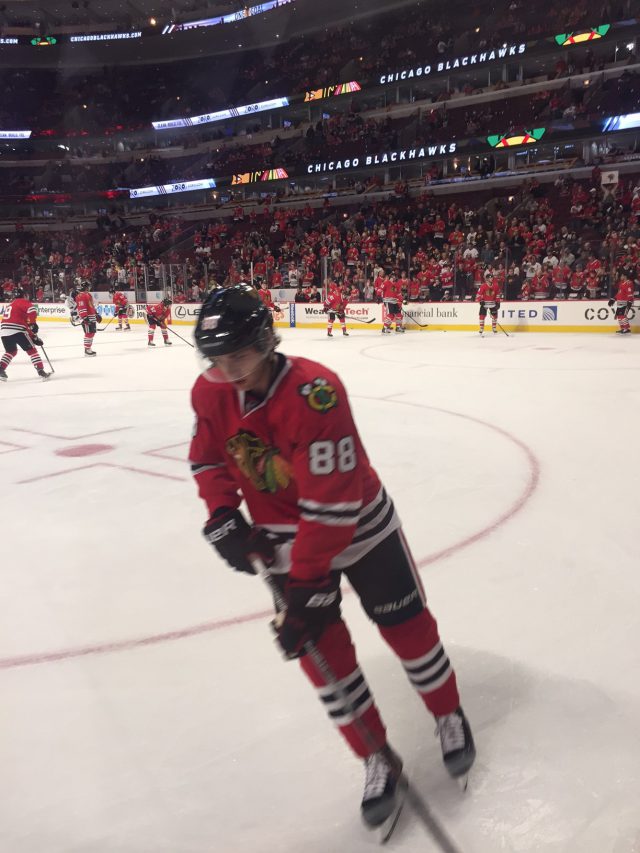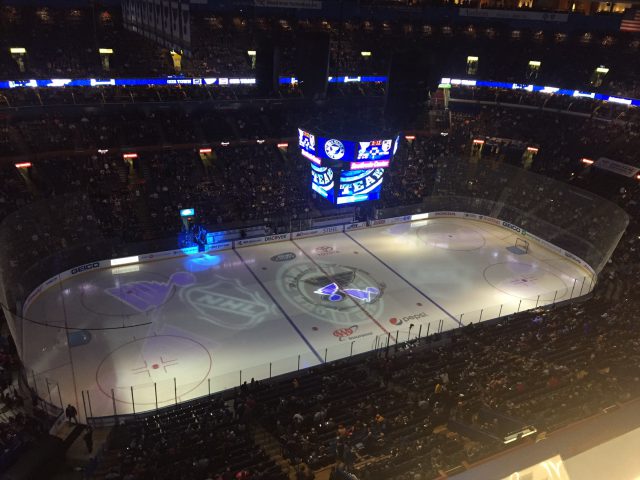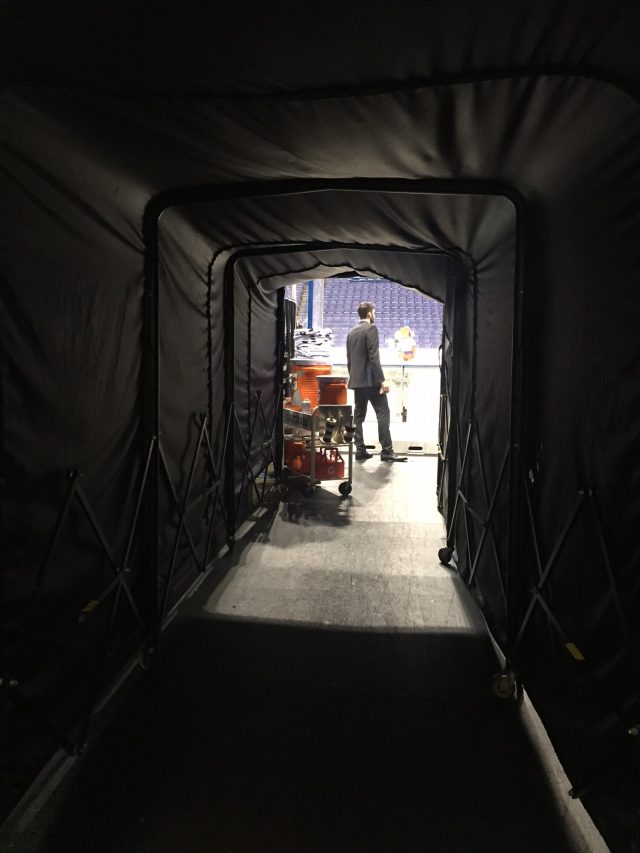 Derek Forbort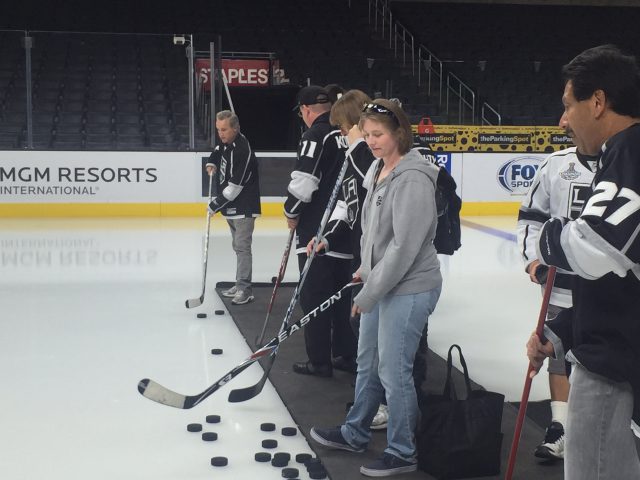 LAKI Suite Night!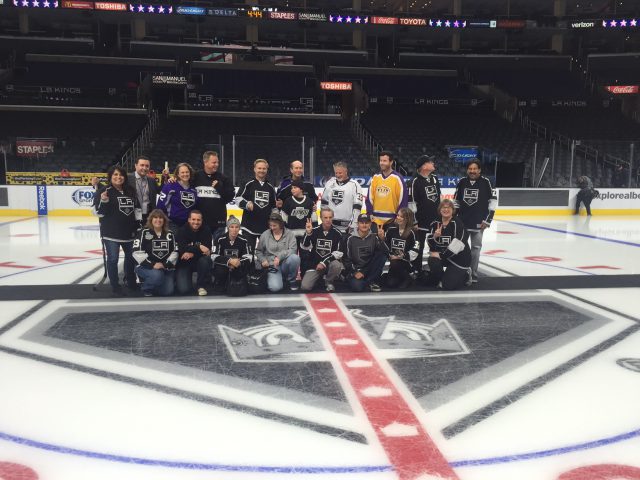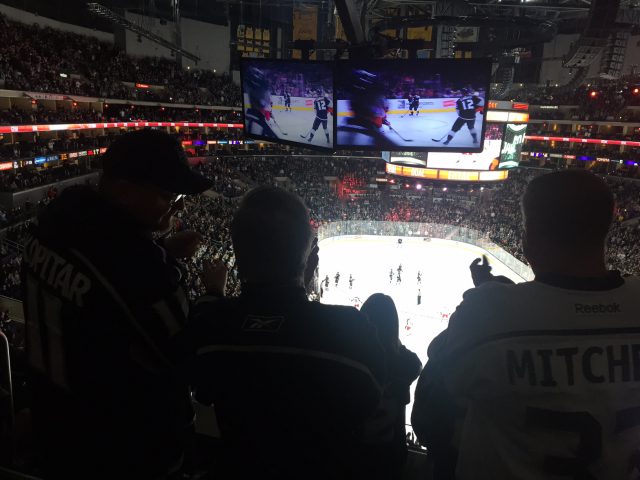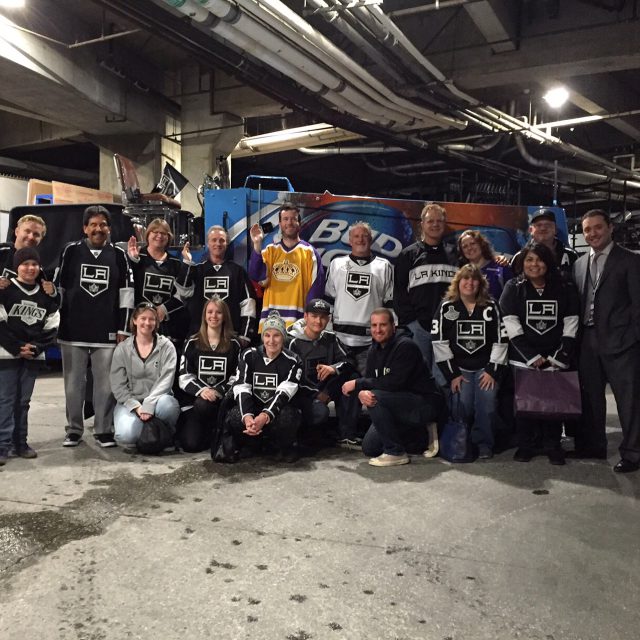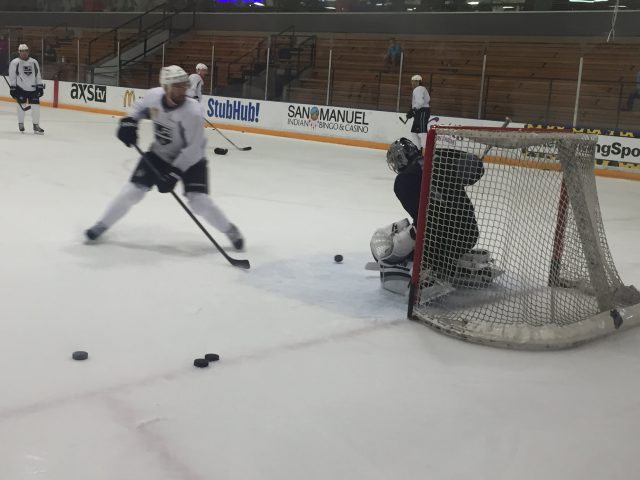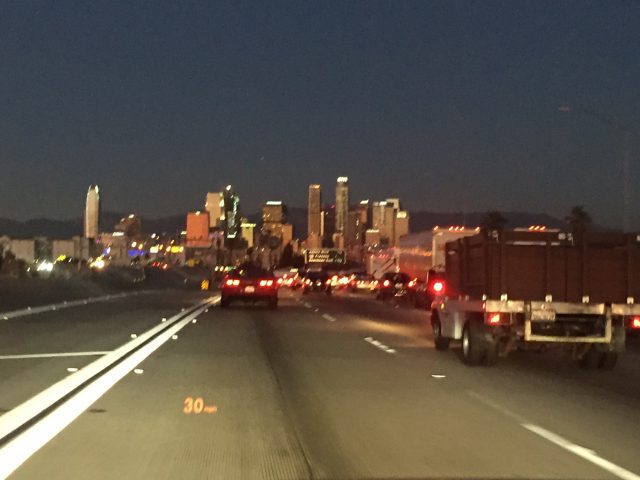 Philadelphia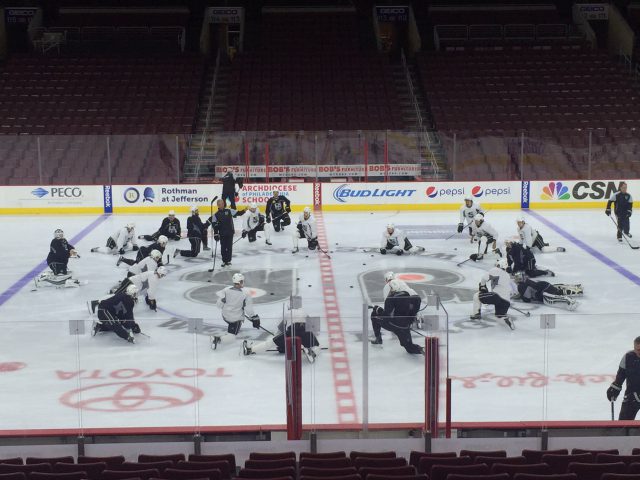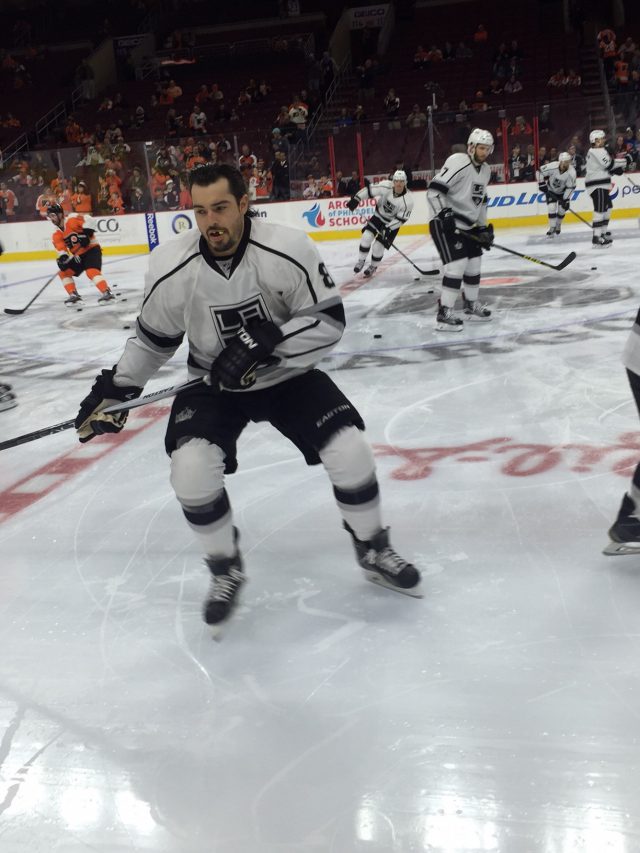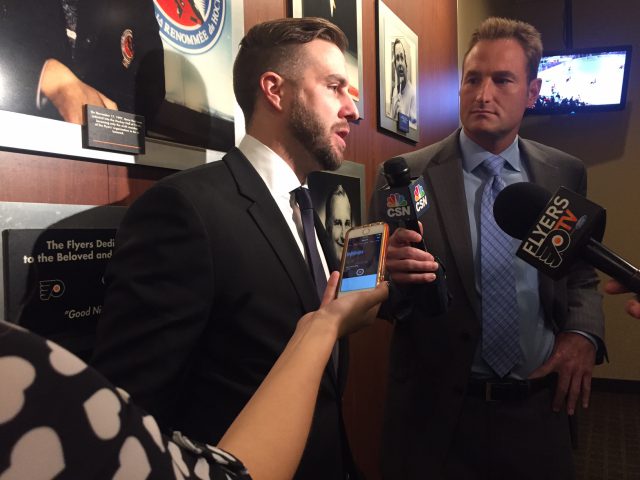 On a night in which the the Flyers honored Simon Gagne, the excellent Philadelphia PR staff allowed LAKI a few minutes with the 2012 Stanley Cup Champion.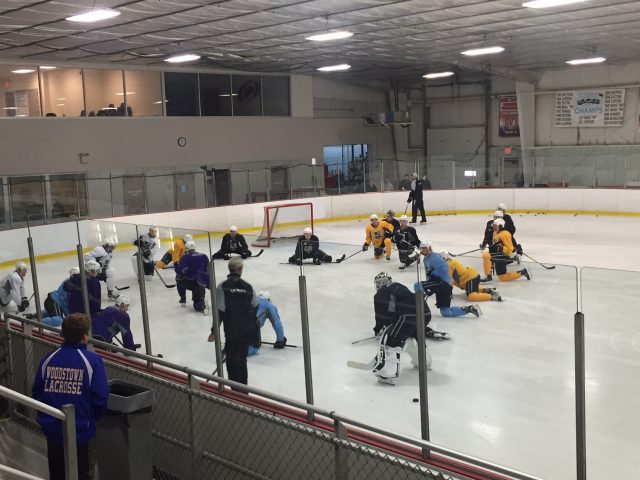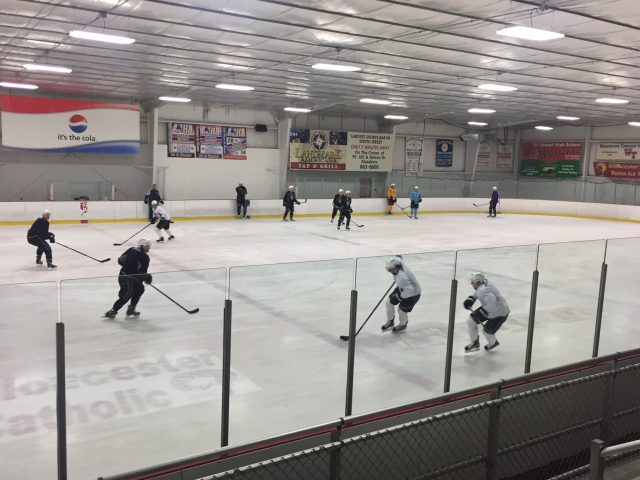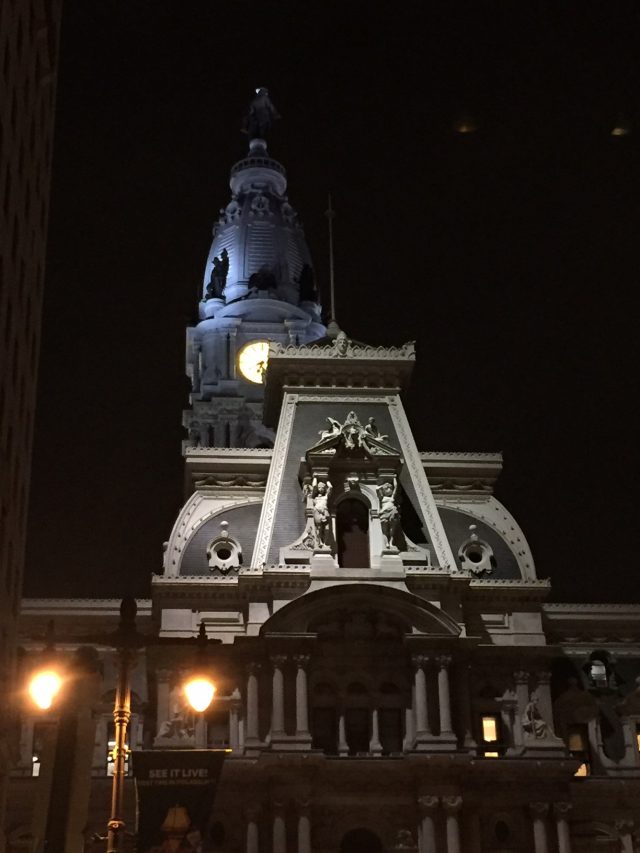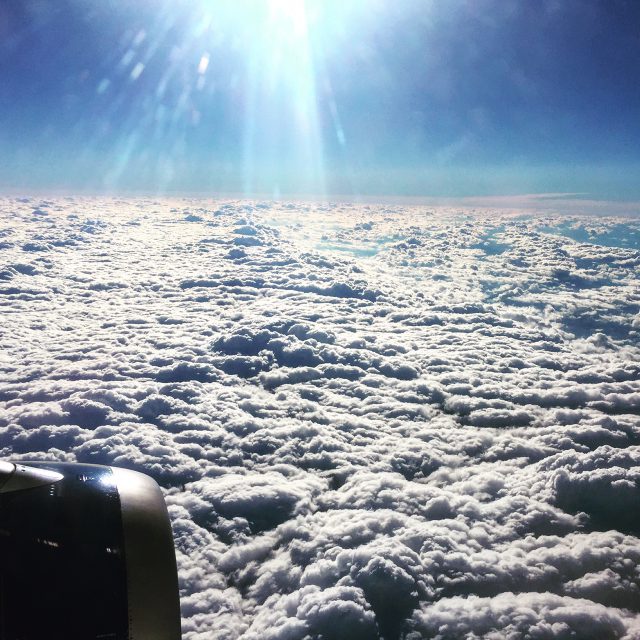 Detroit

Yost Ice Arena, Ann Arbor, Mich.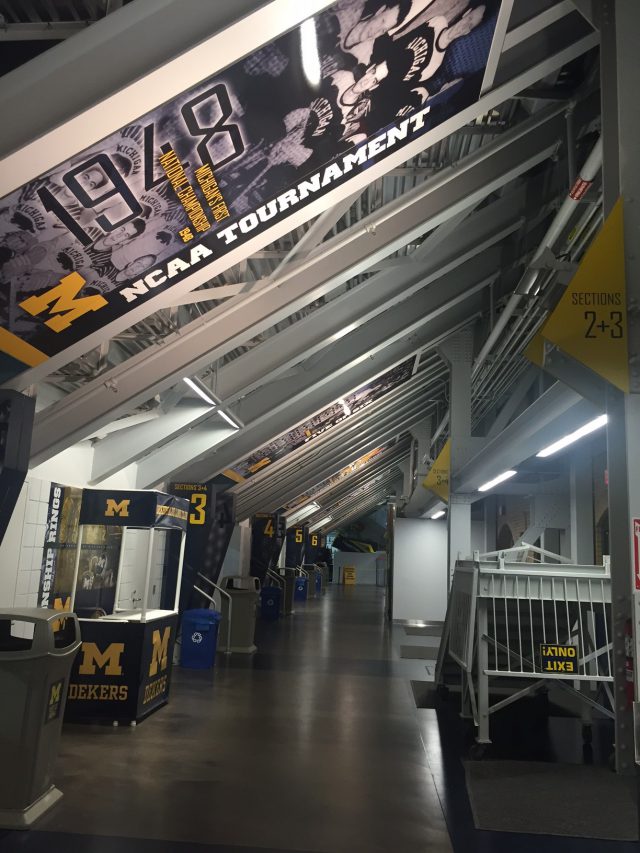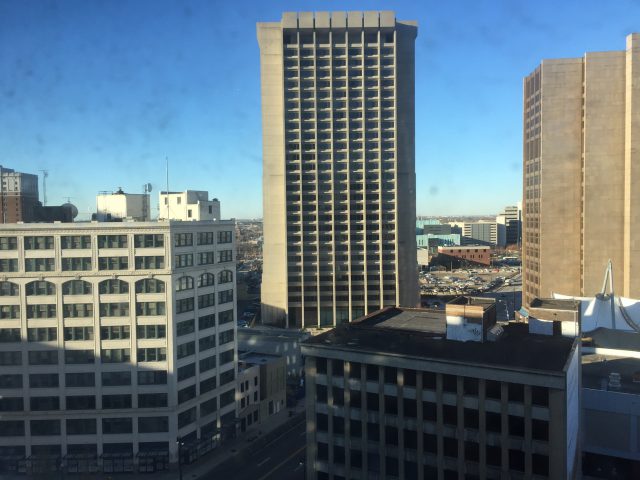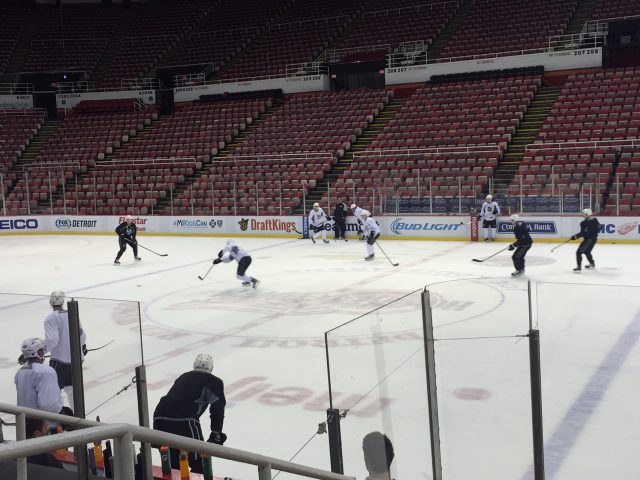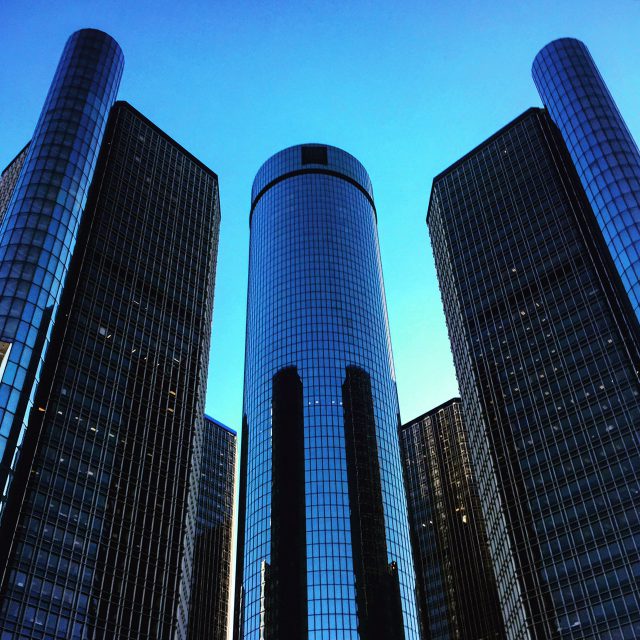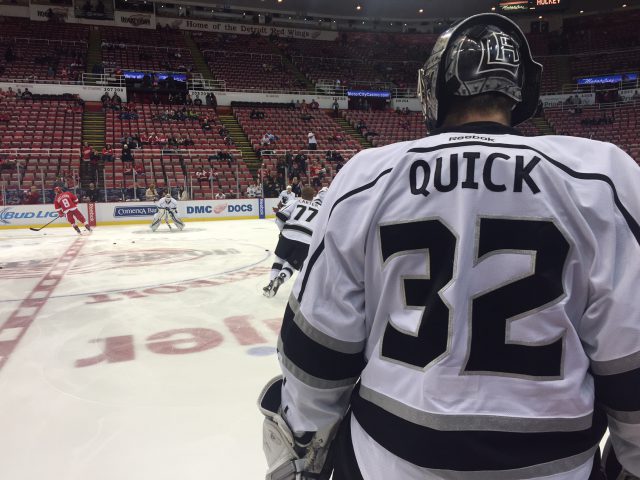 Cary, N.C.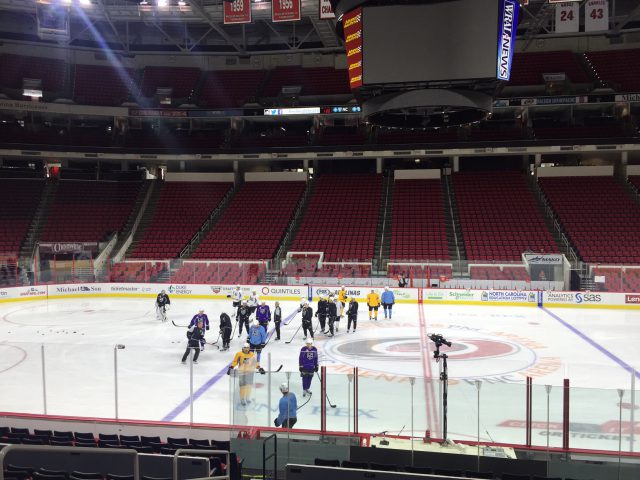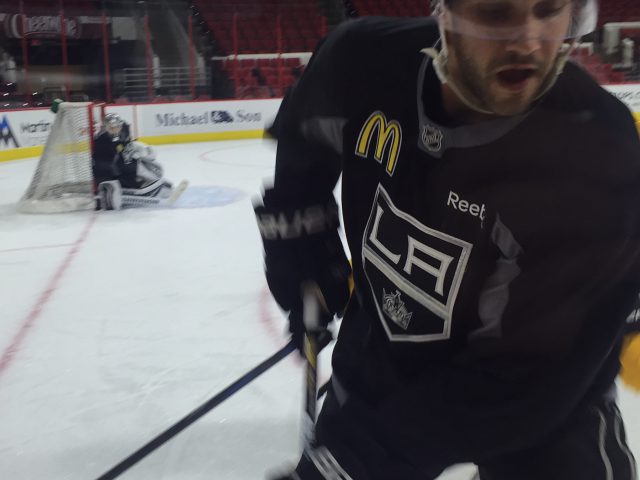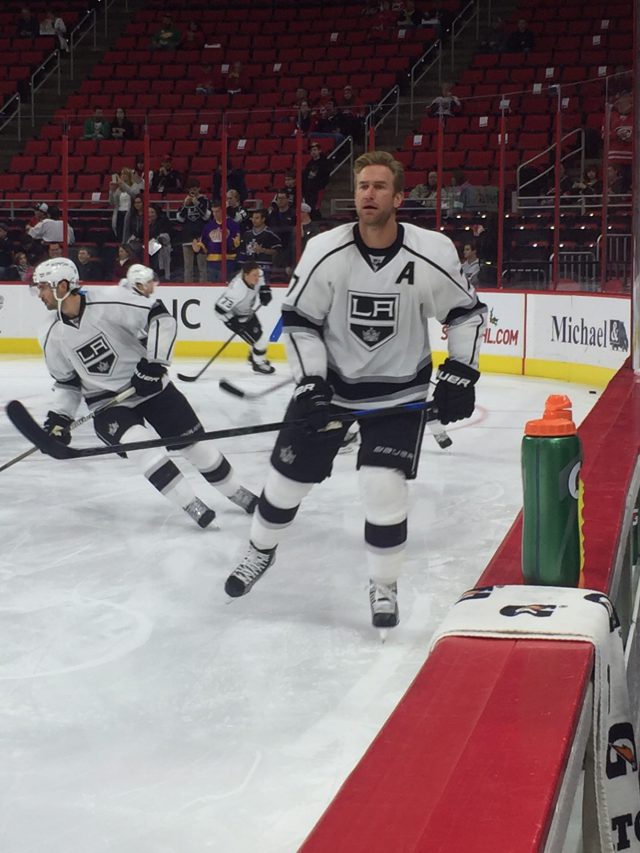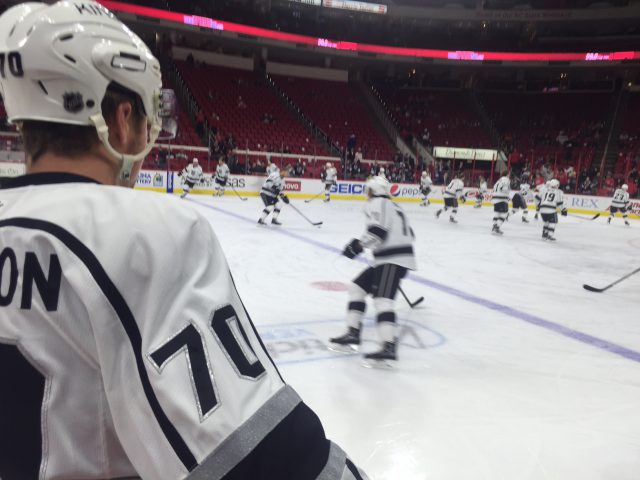 A Petr Klima Kings jersey, spotted in the wild!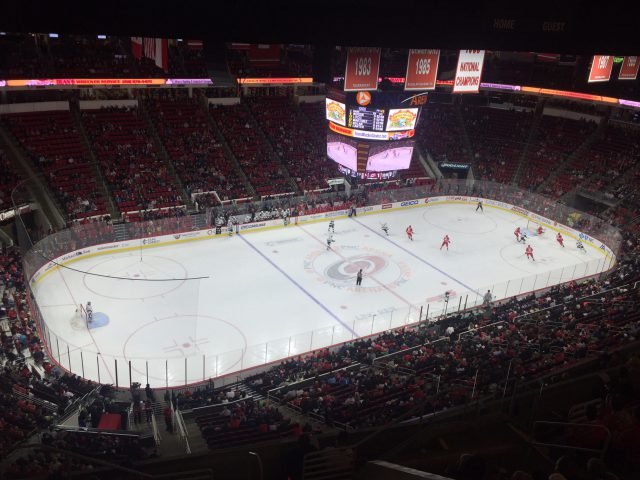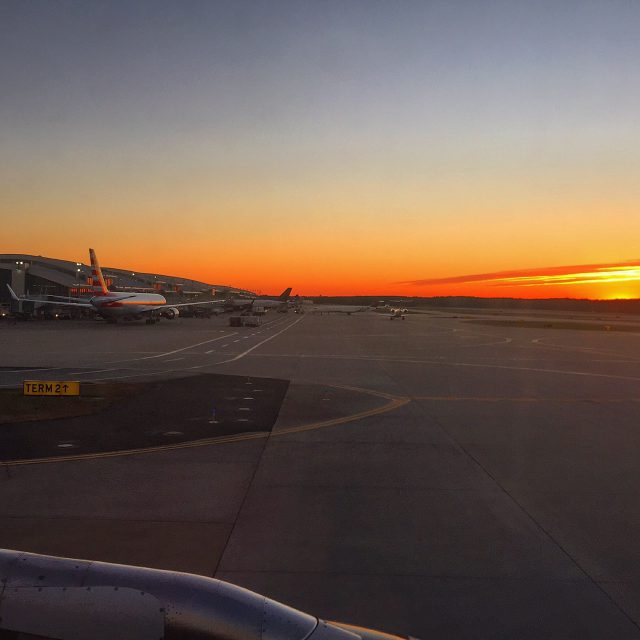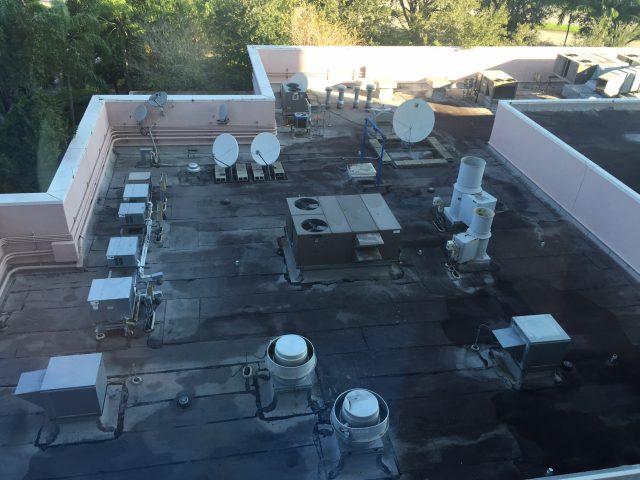 A hard-working, reliable Munters unit in Sunrise, Fla.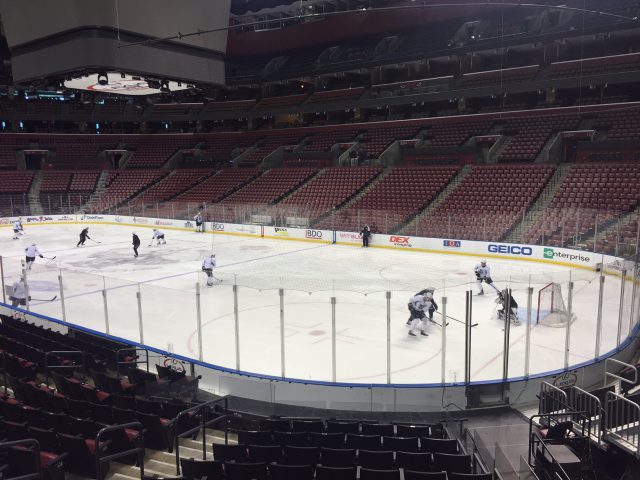 Hall of Fame Los Angeles Kings broadcasters Jiggs McDonald, Bob Miller and Nick Nickson

Photographer Steve Babineau, a fixture at TD Garden and Verizon Wireless Arena, was shooting the Kings-Panthers game in November. He's Manchester's team photographer and was very happy to show off his championship ring prior to warm-ups. See you in Boston, Steve.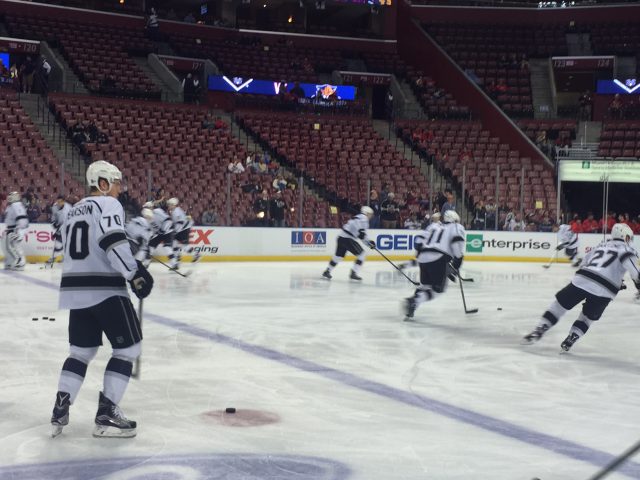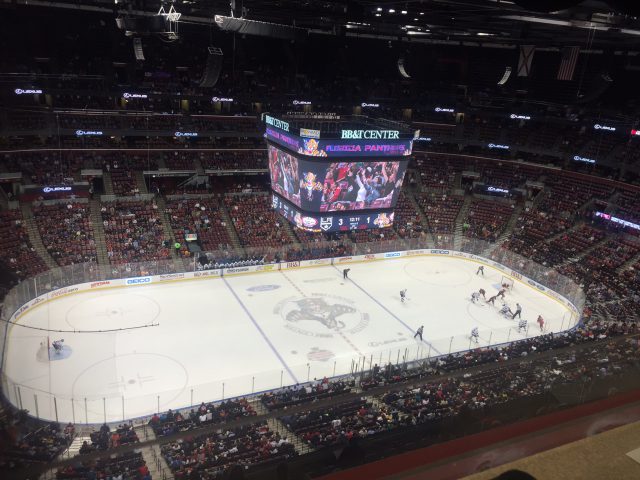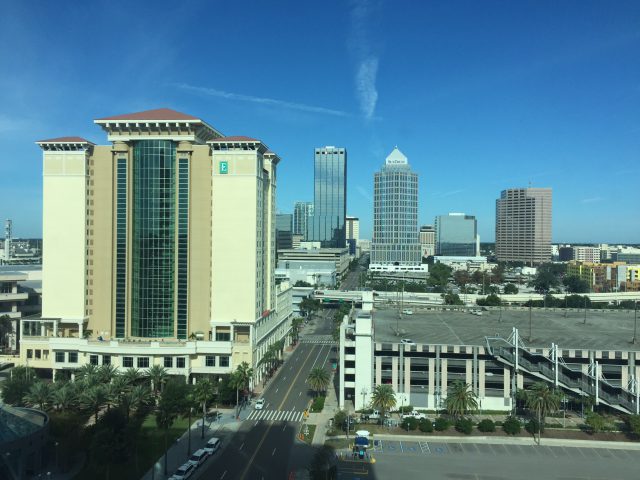 Tampa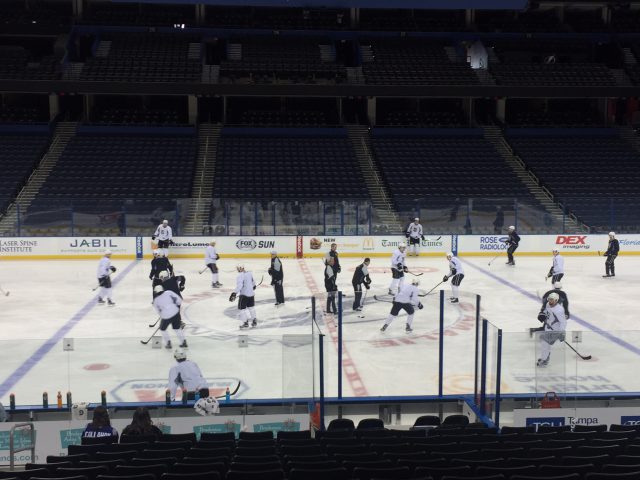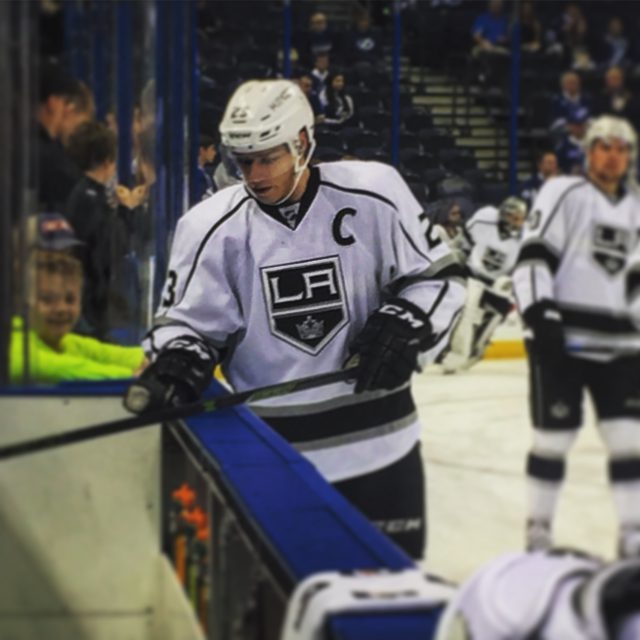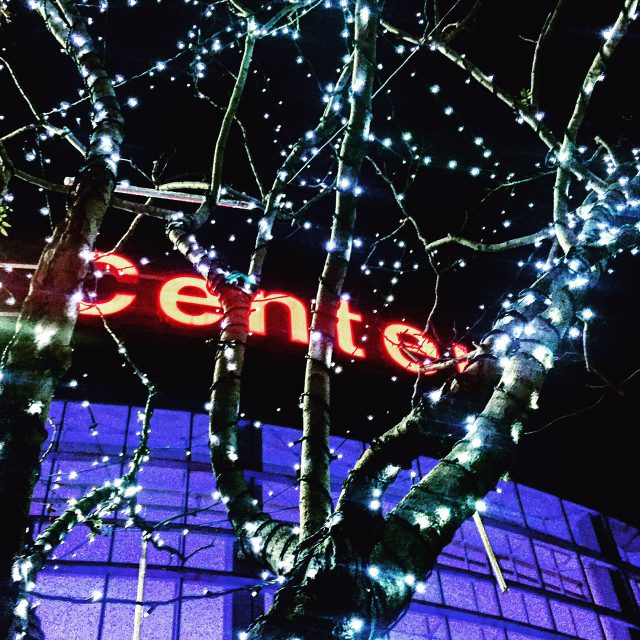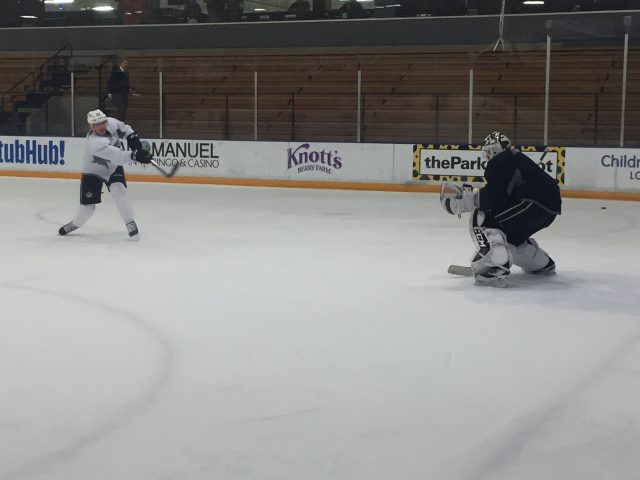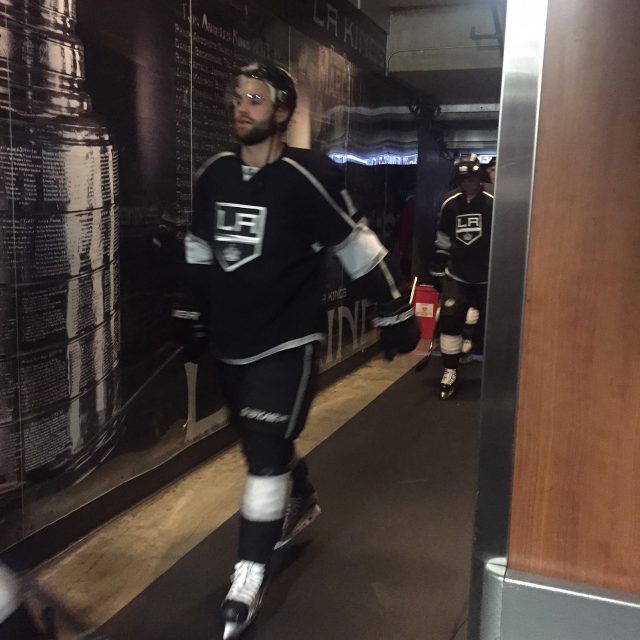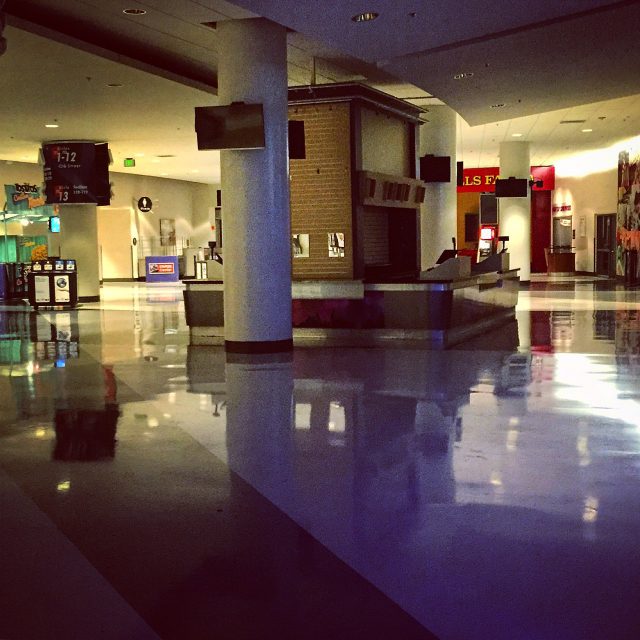 Closing up shop the night before a long road trip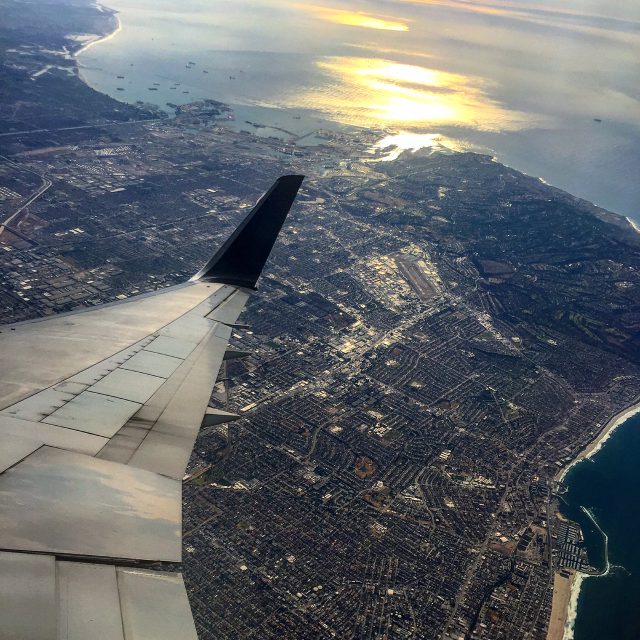 Columbus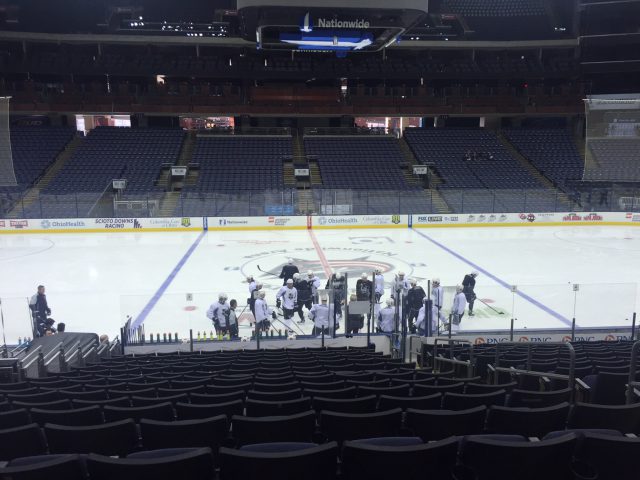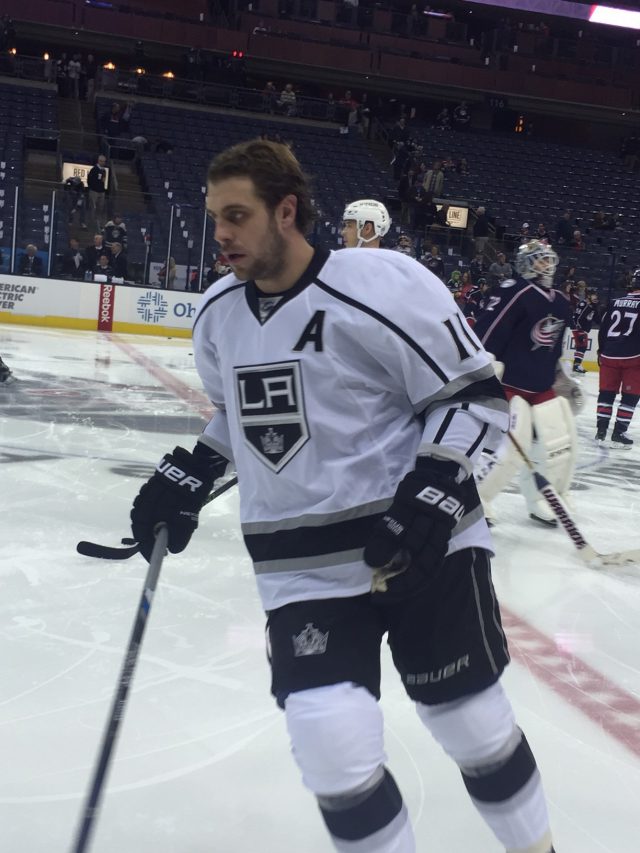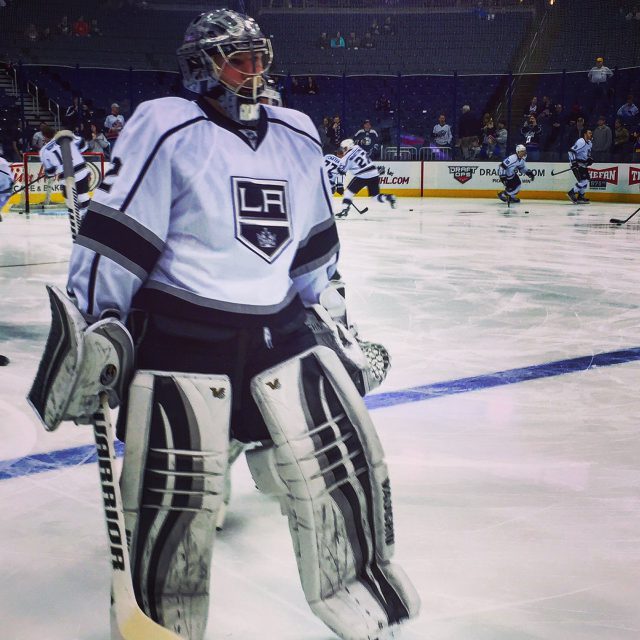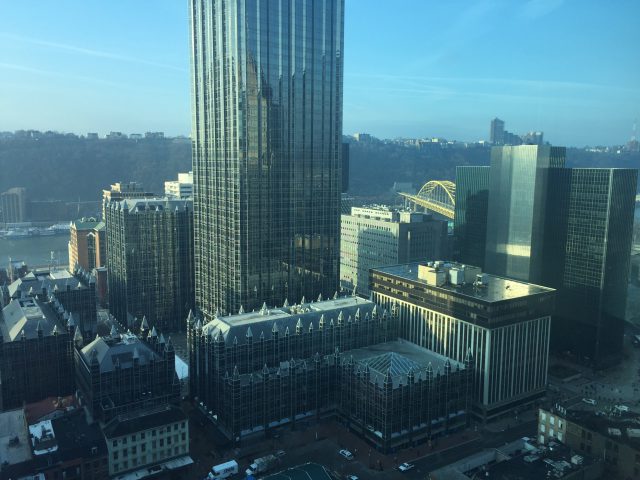 Pittsburgh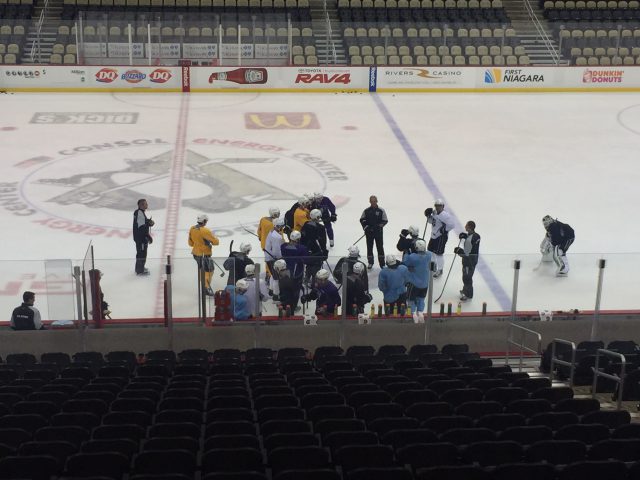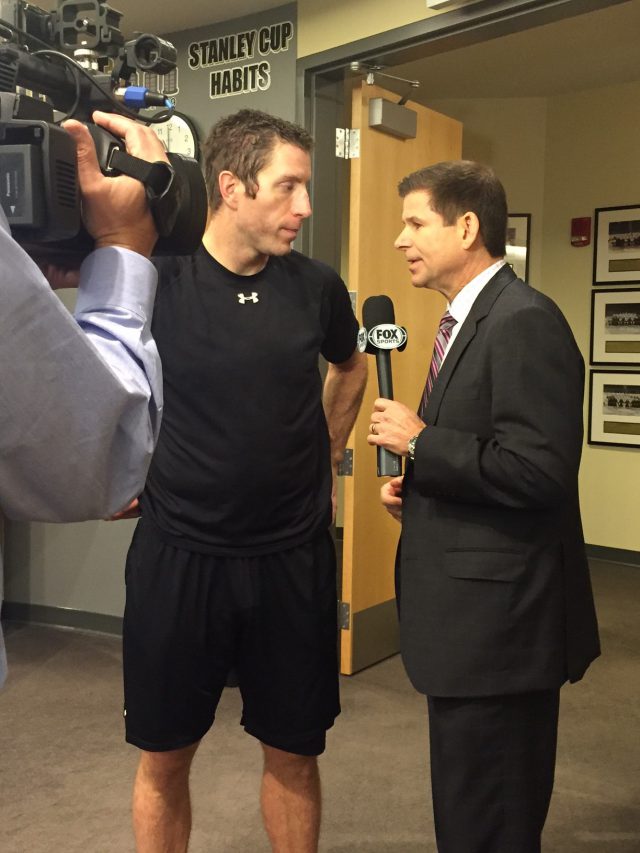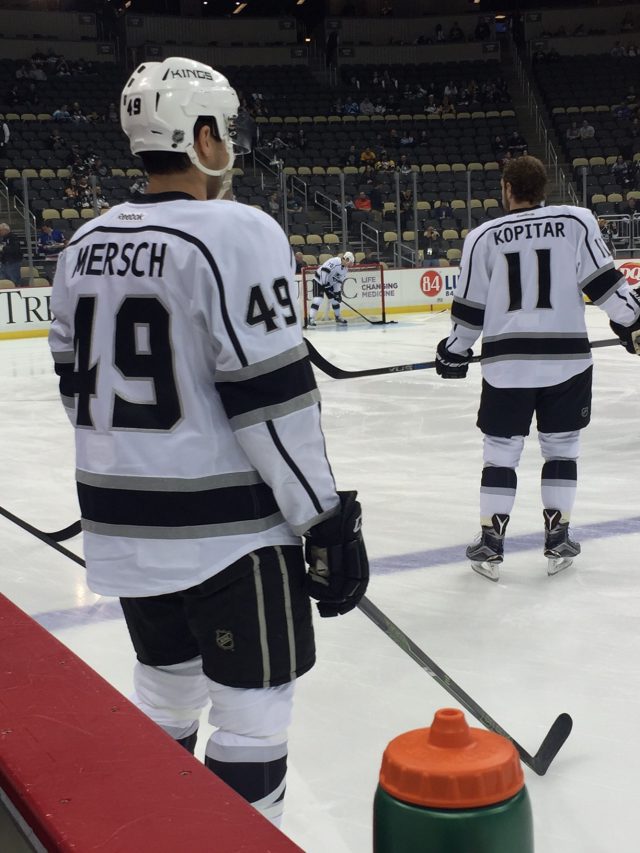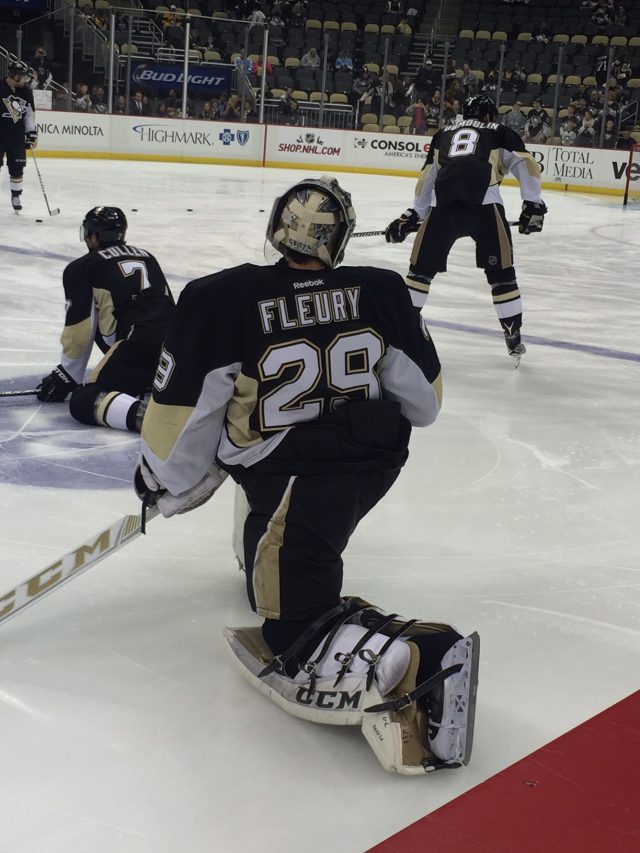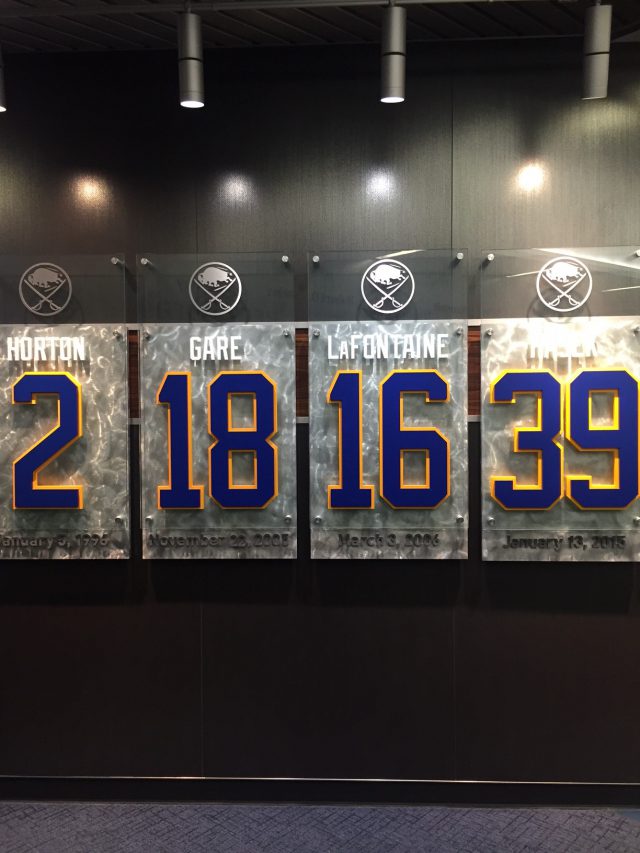 Suburban Ottawa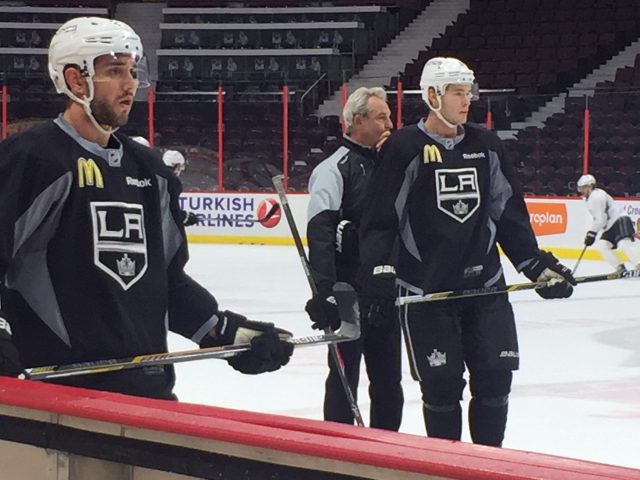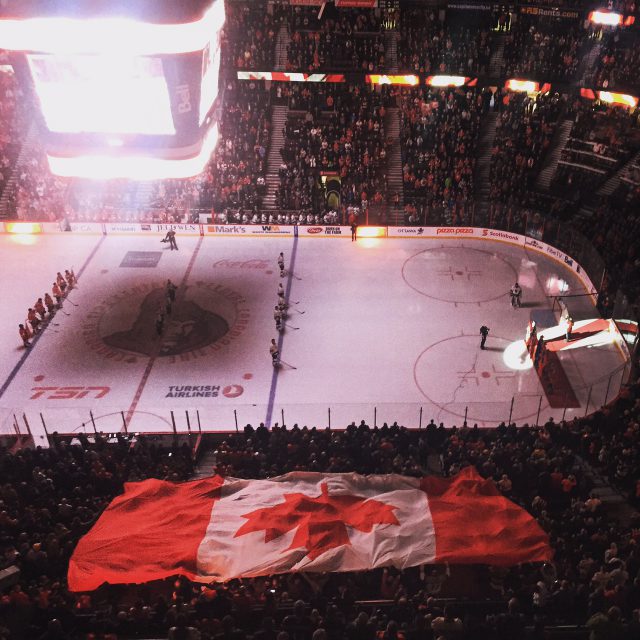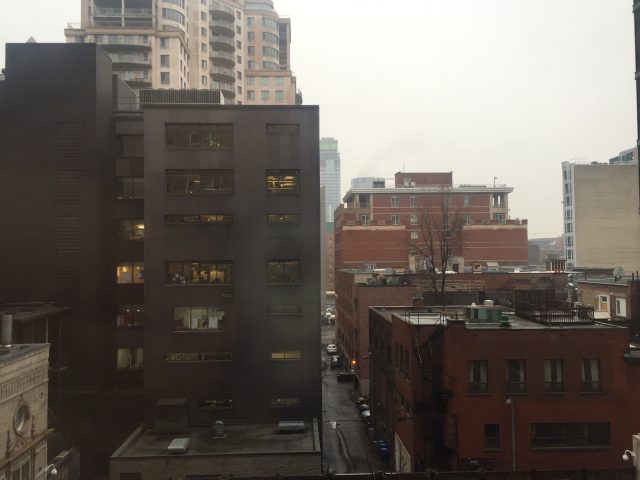 Montreal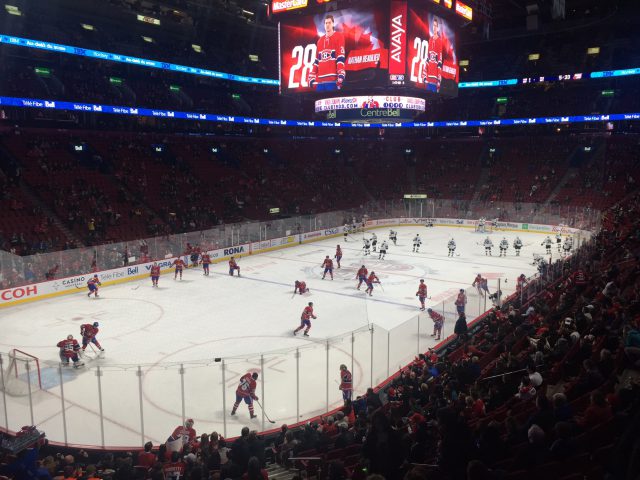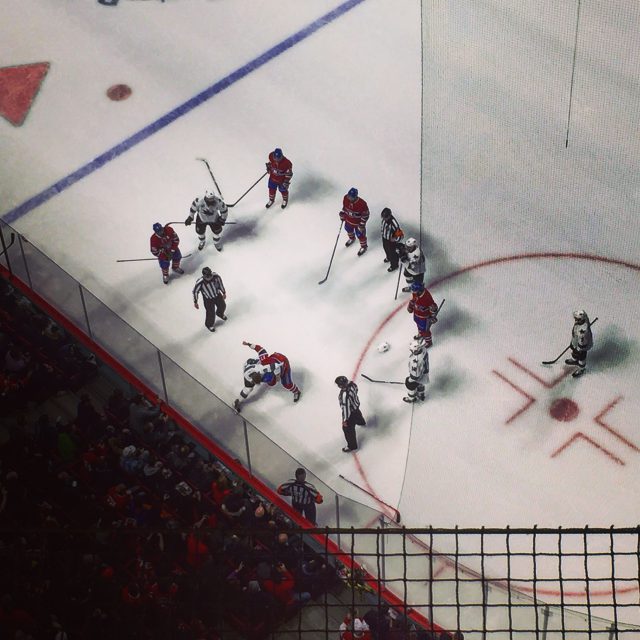 We were in Montreal for four days, which isn't a bad thing. Two days before the Kings-Habs game, we saw the Canadiens host the Sharks and Torrey Mitchell fought Barclay Goodrow. Montreal wasn't scoring at all during this stretch, and after out-Corsiing the heck out of San Jose throughout much of the first period, Patrick Marleau scored against the run of play before a pair of early second period Sharks goals put a stranglehold on the game. San Jose won, 3-1.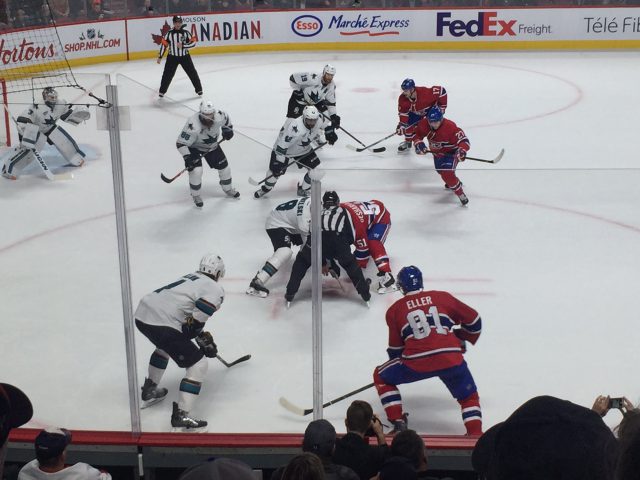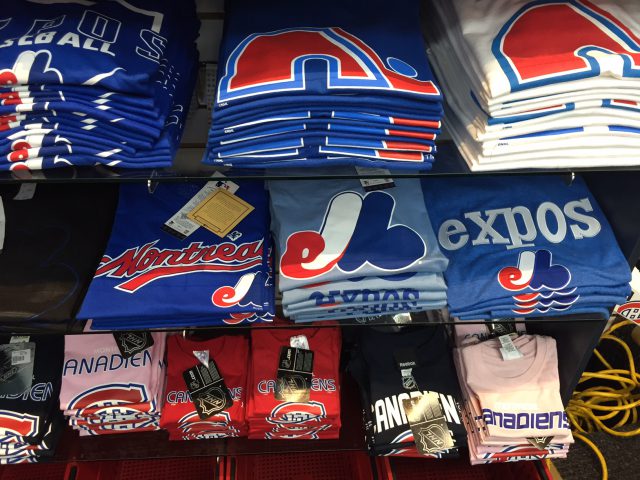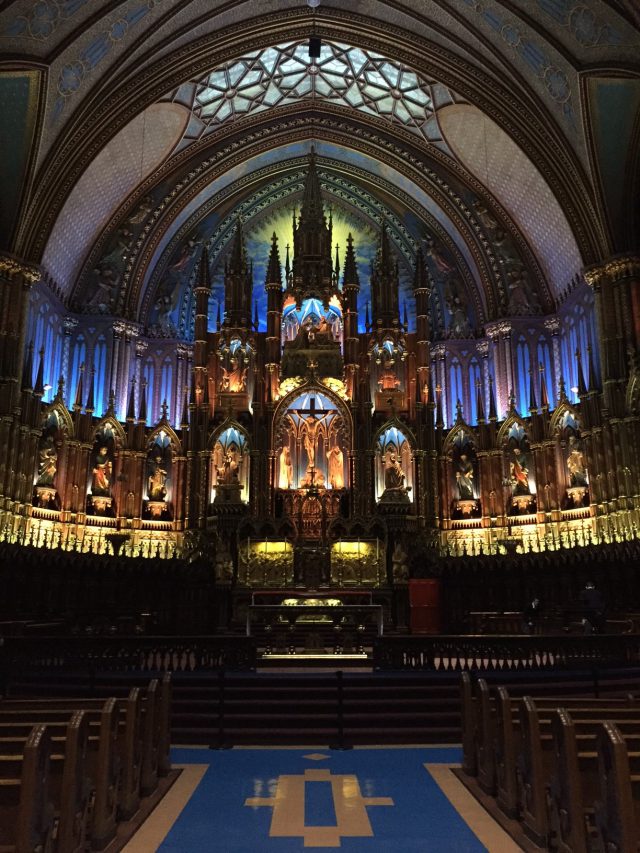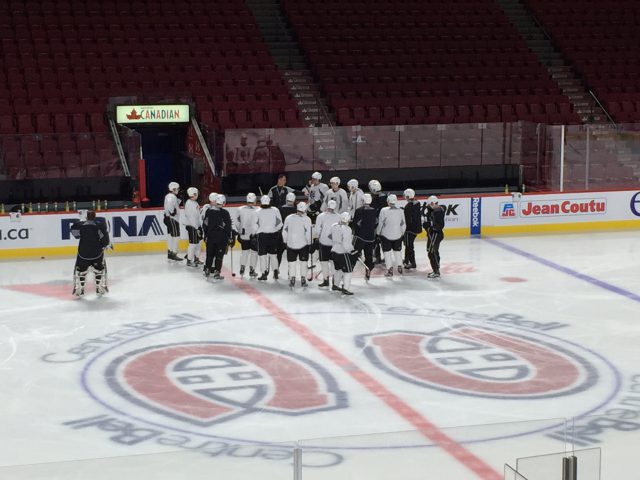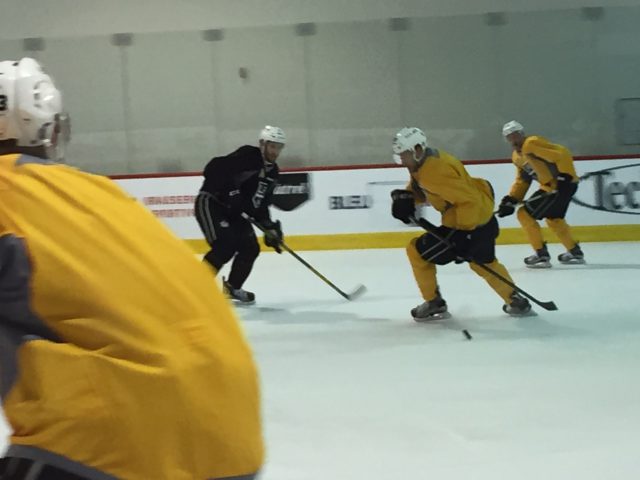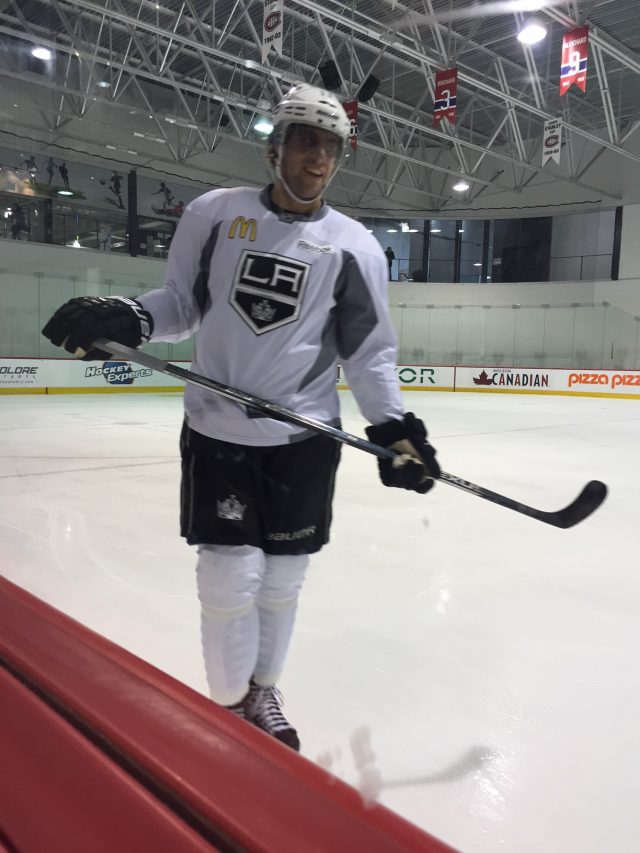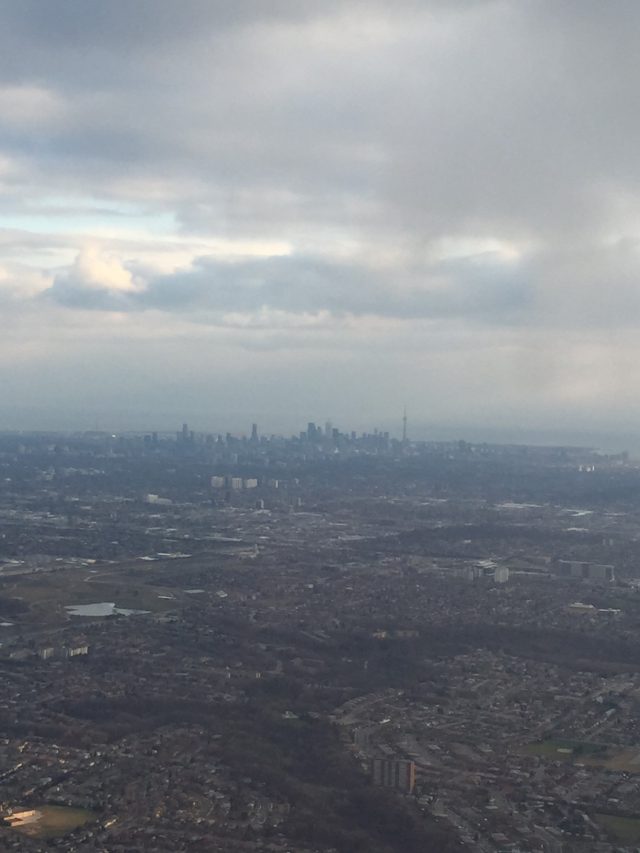 Toronto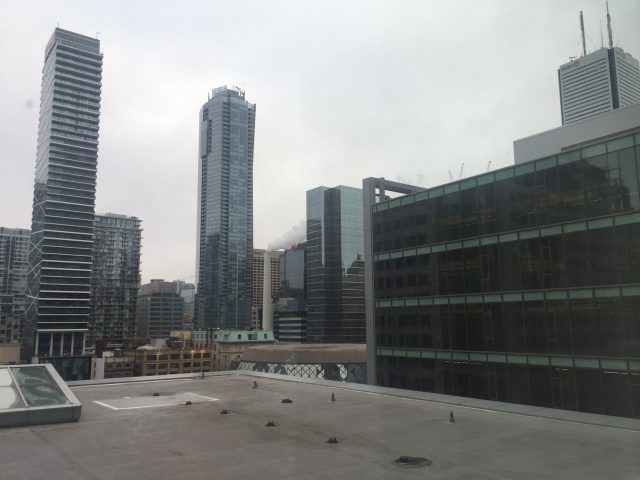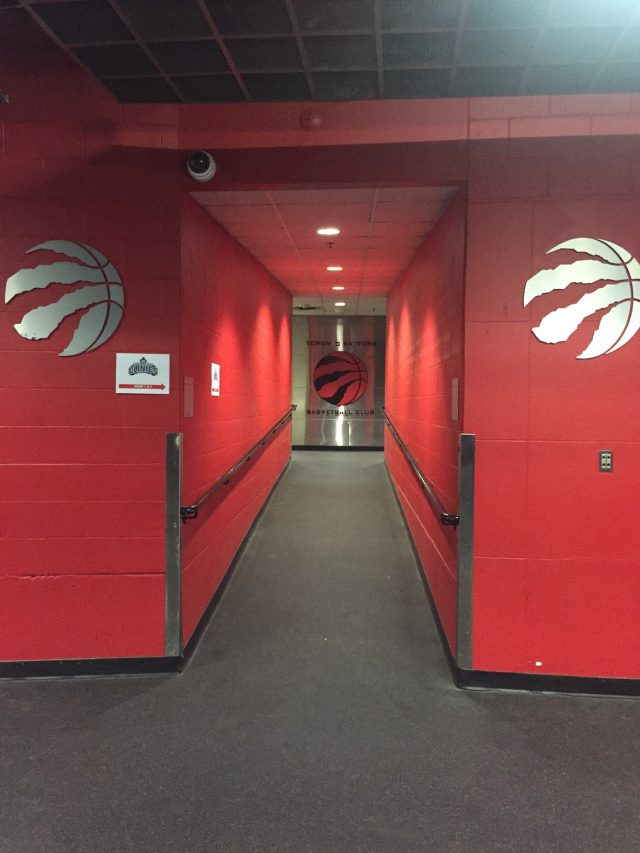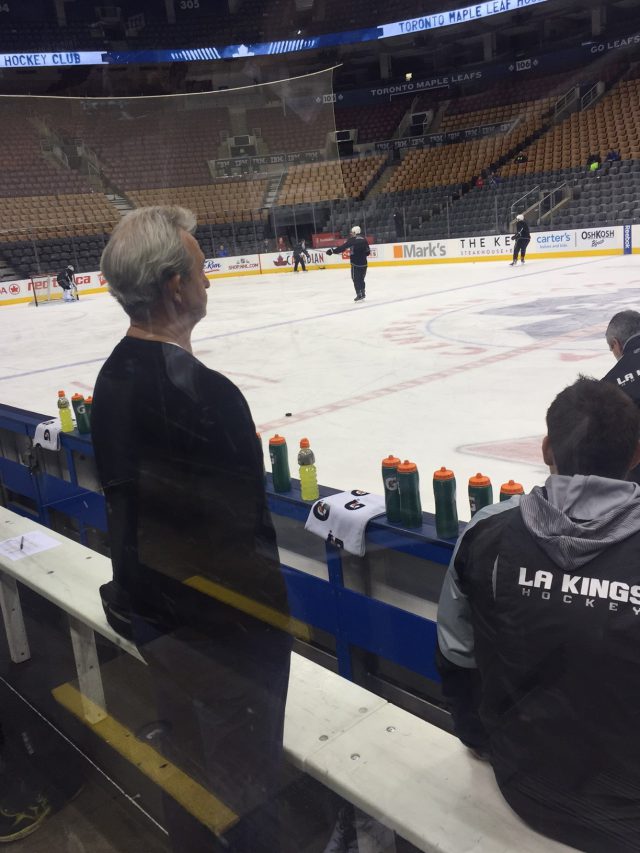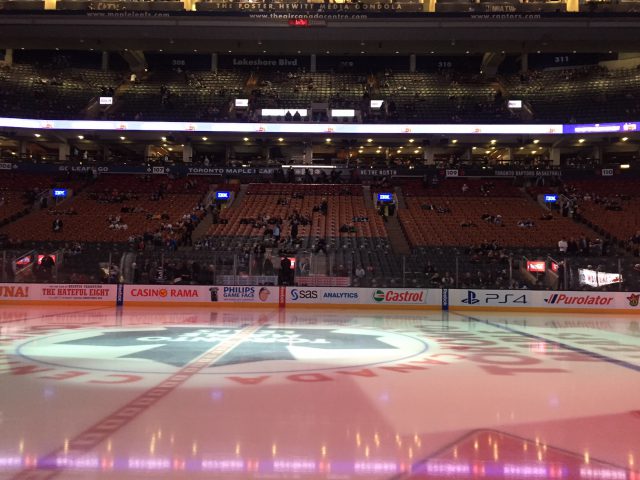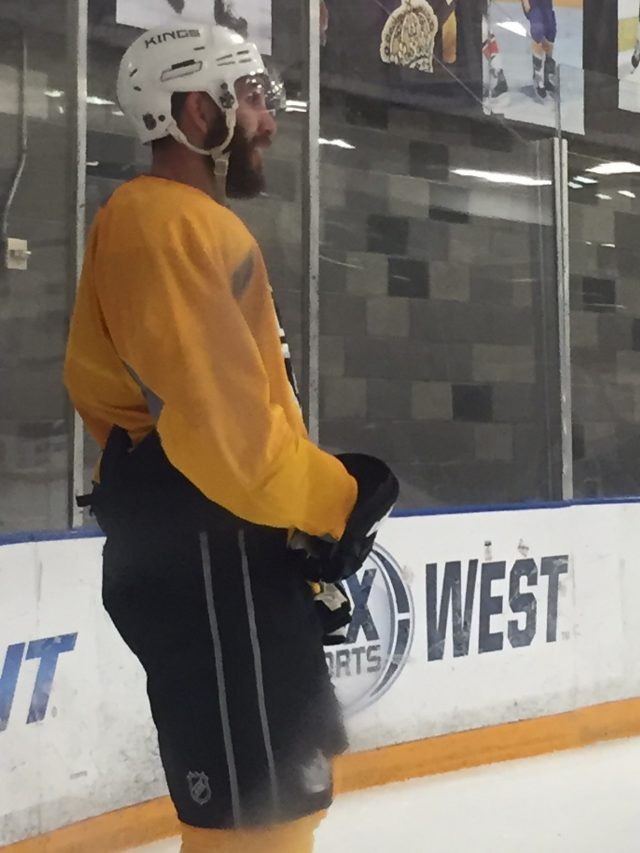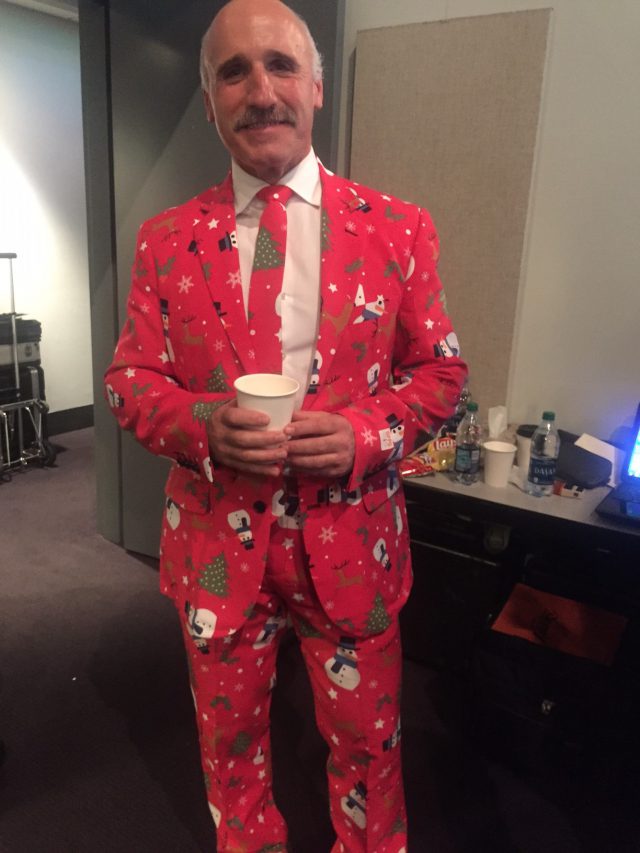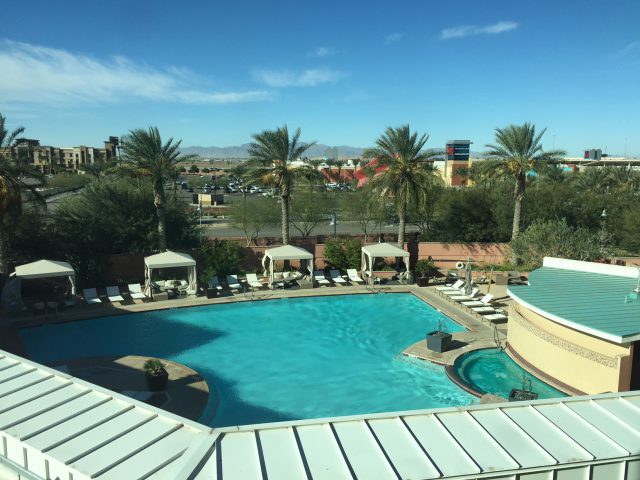 We spend a lot of time in Glendale, Ariz.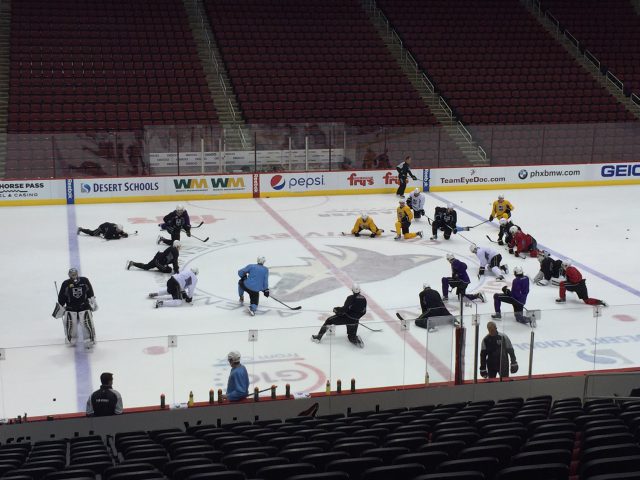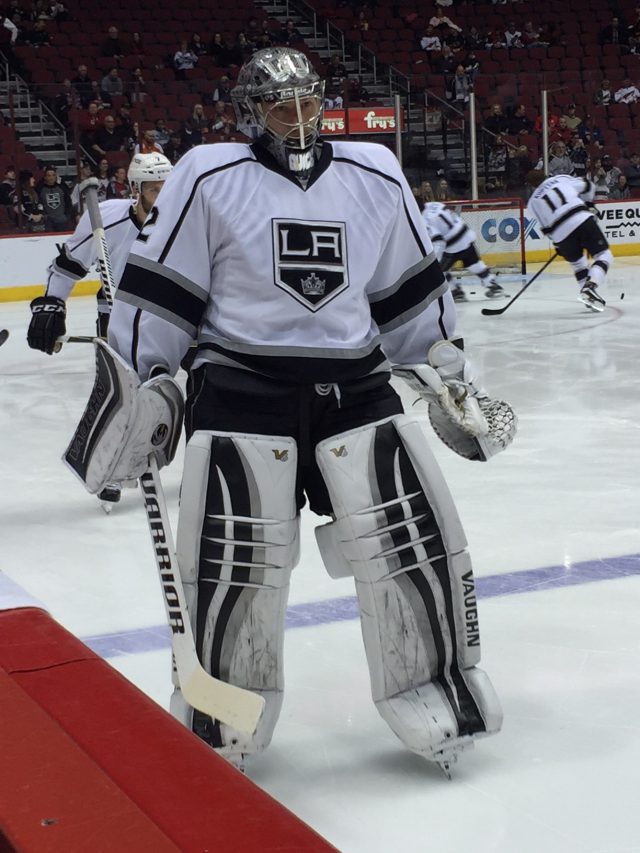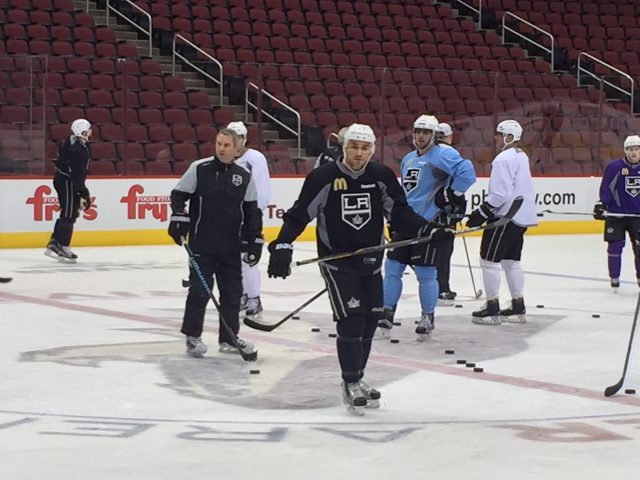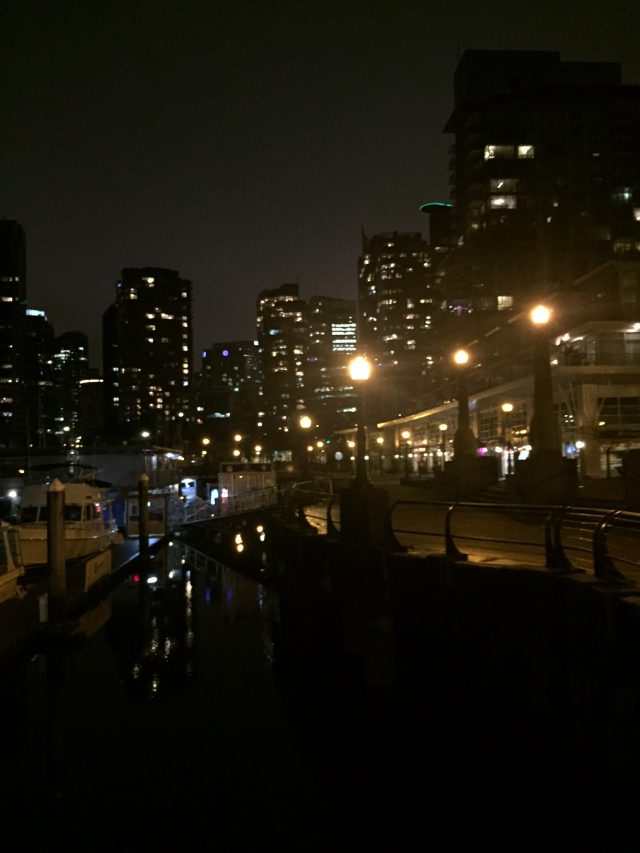 Vancouver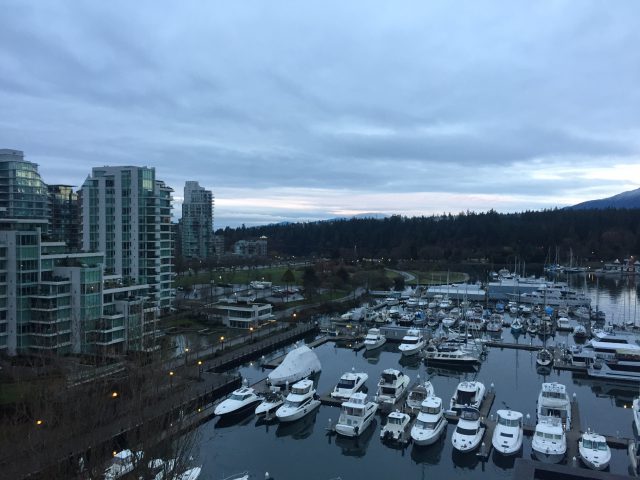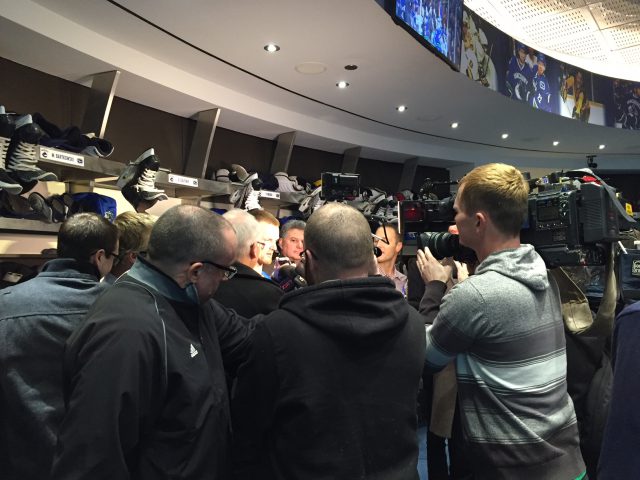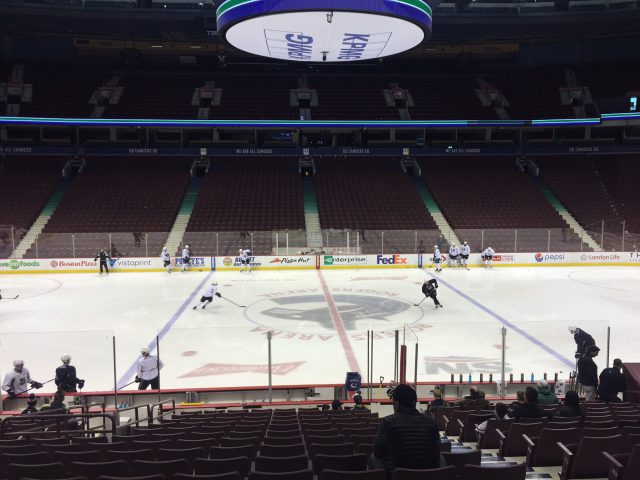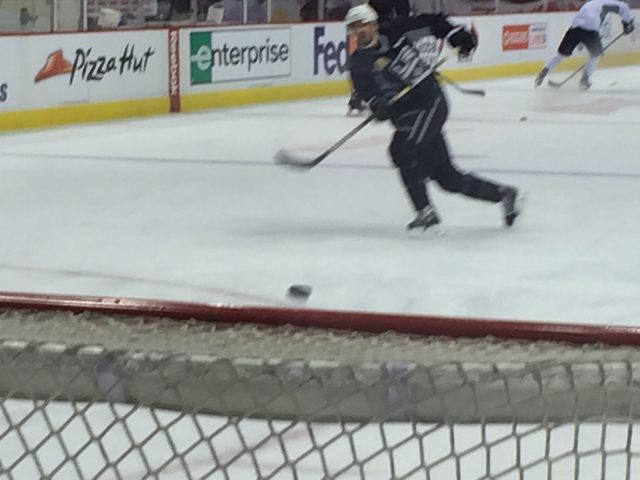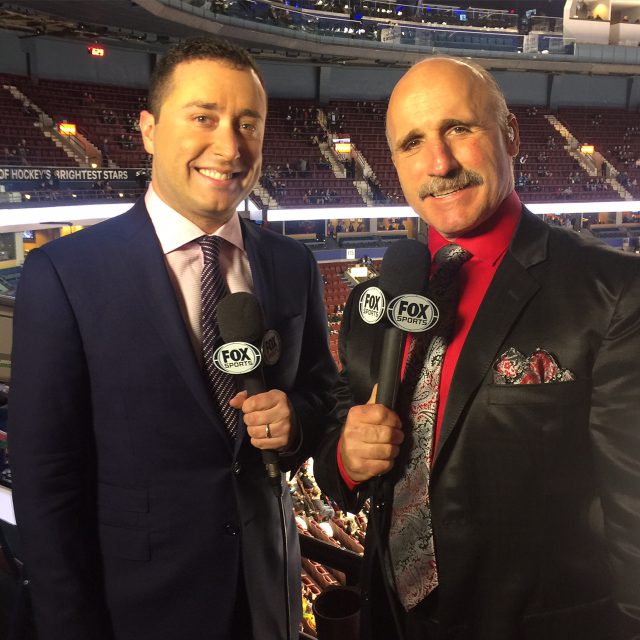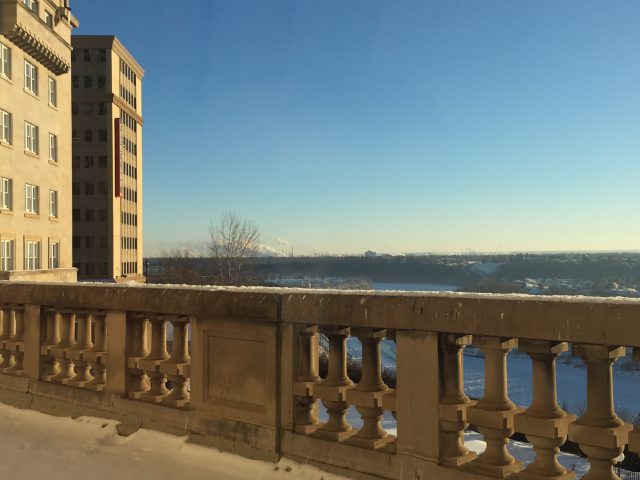 Edmonton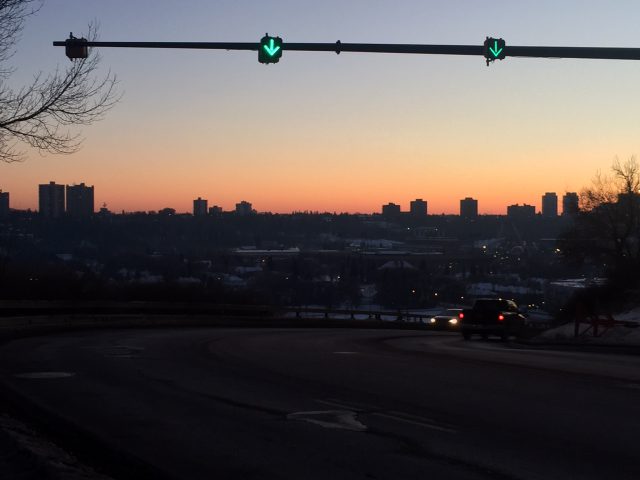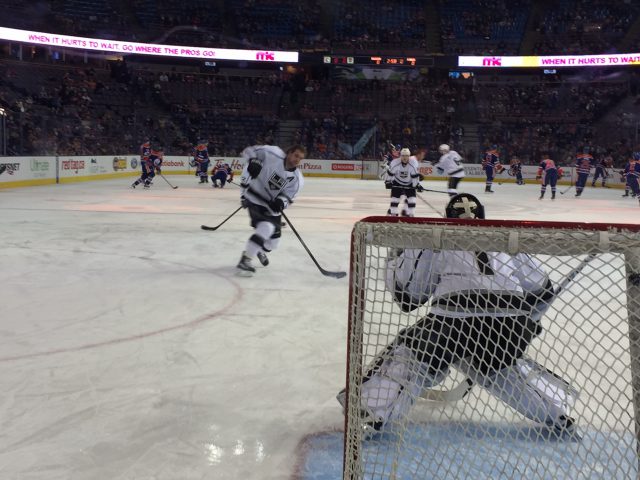 December 29, 2015 – the Kings' final game at Rexall Place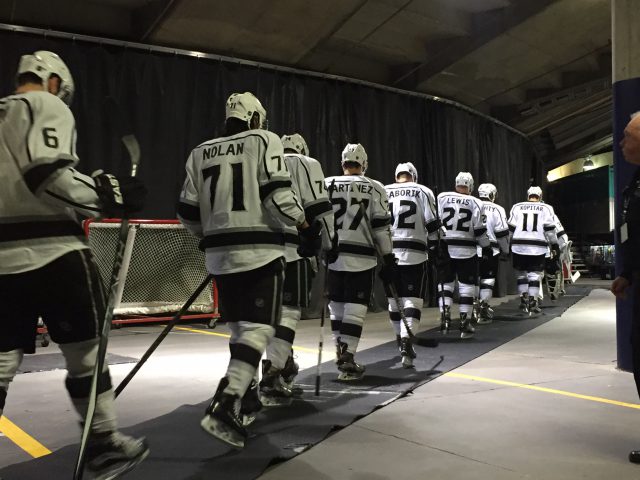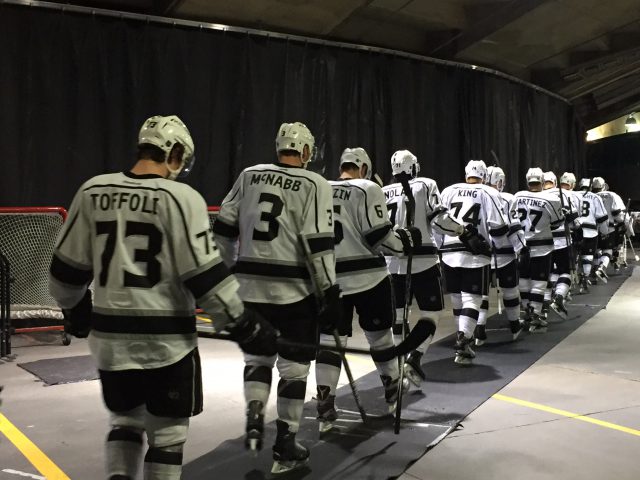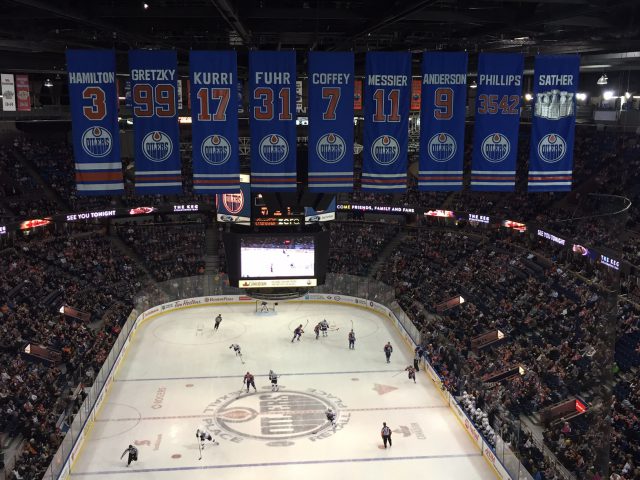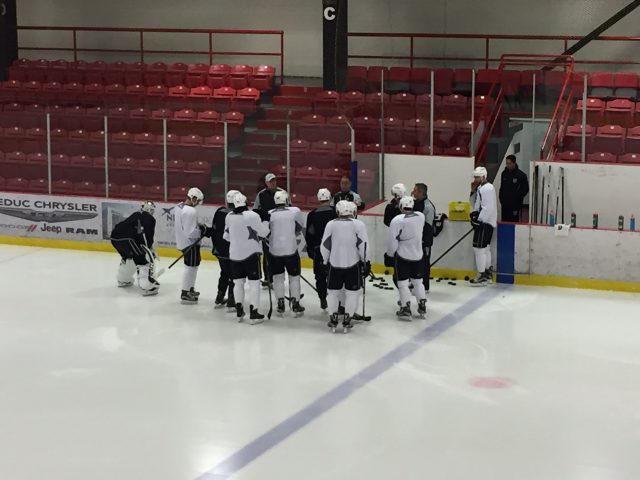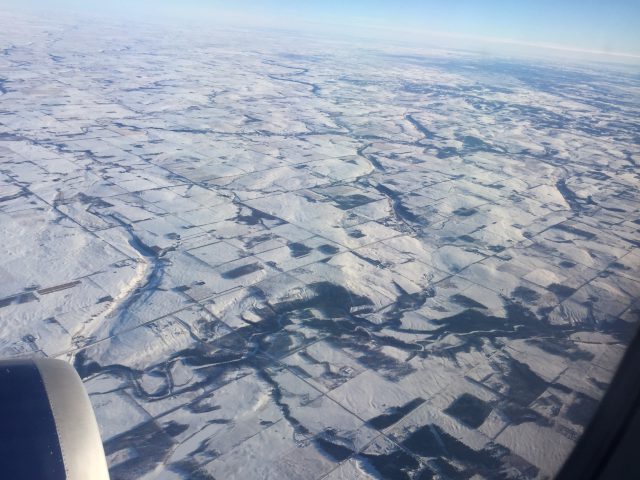 Calgary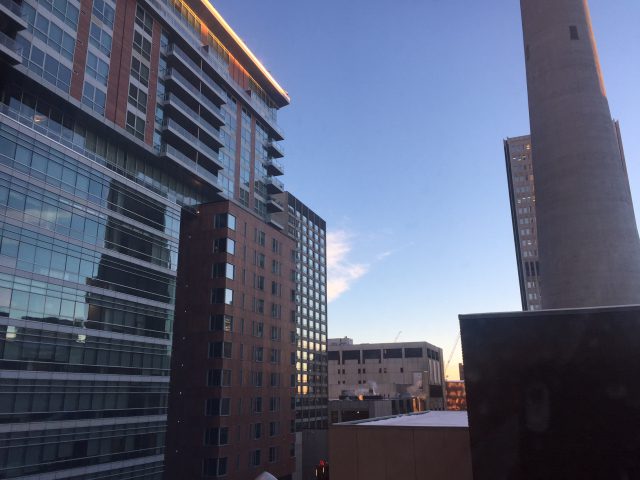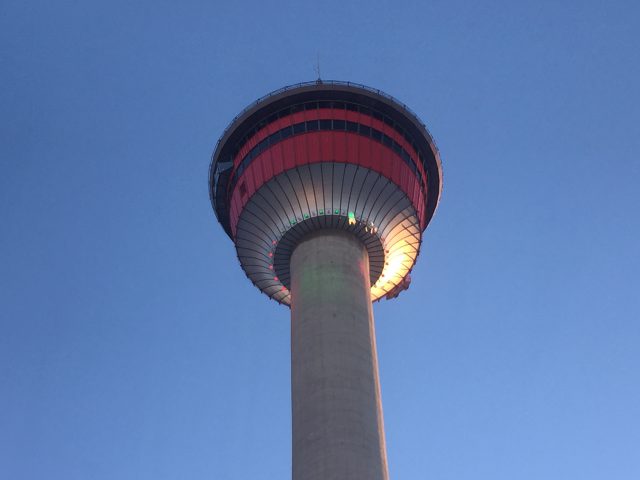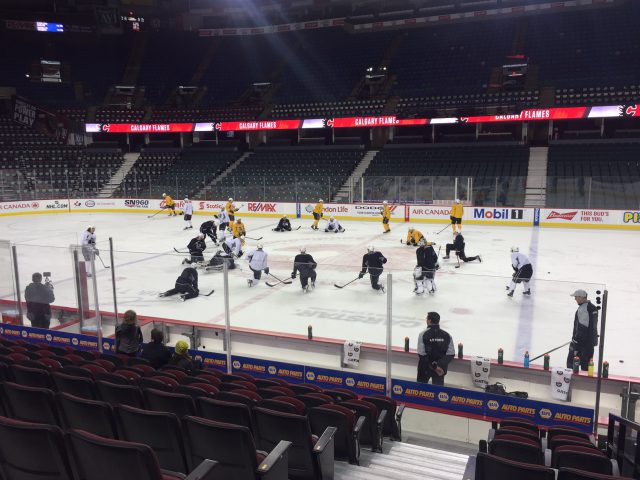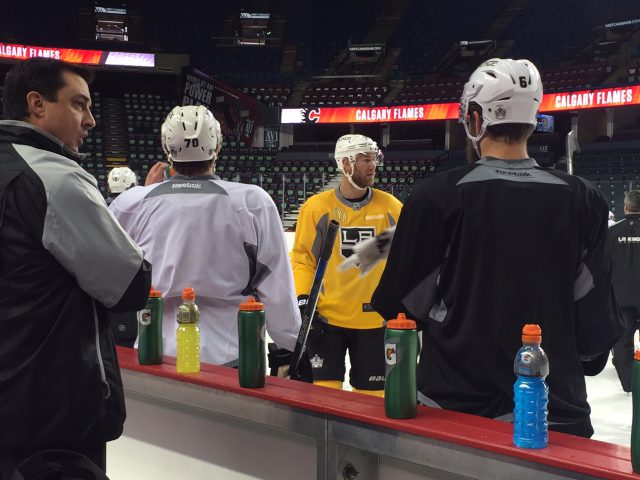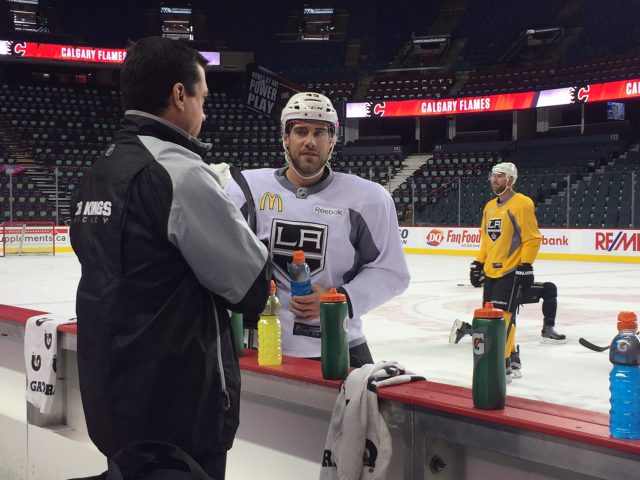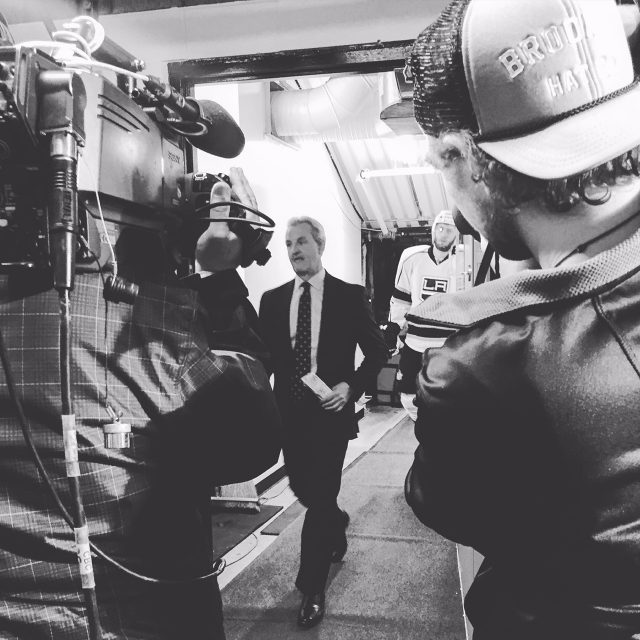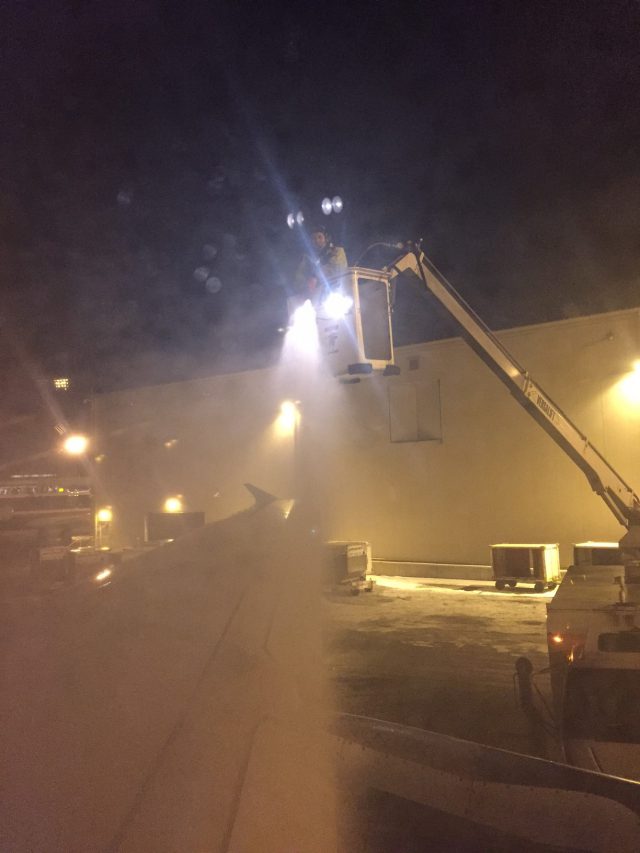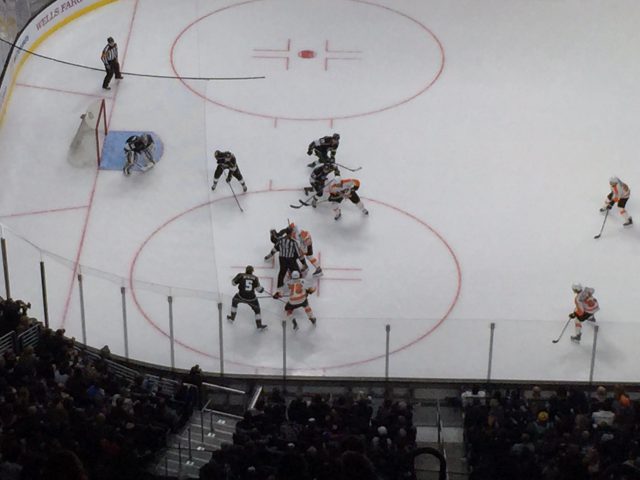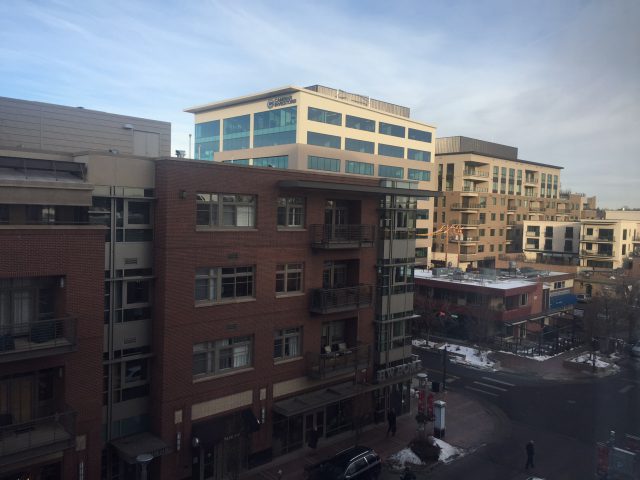 Denver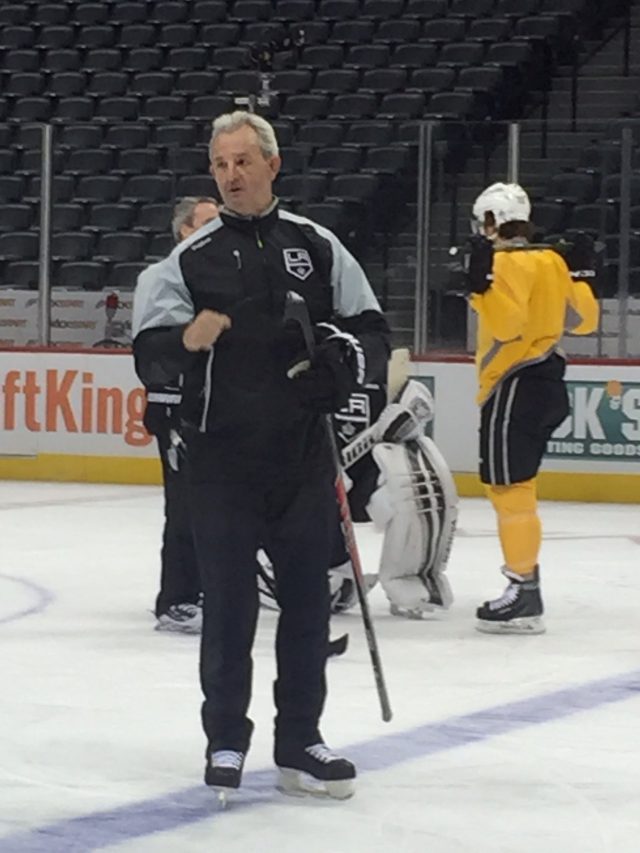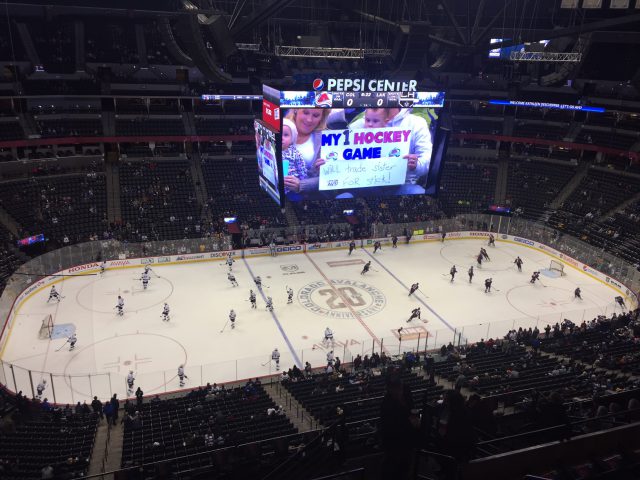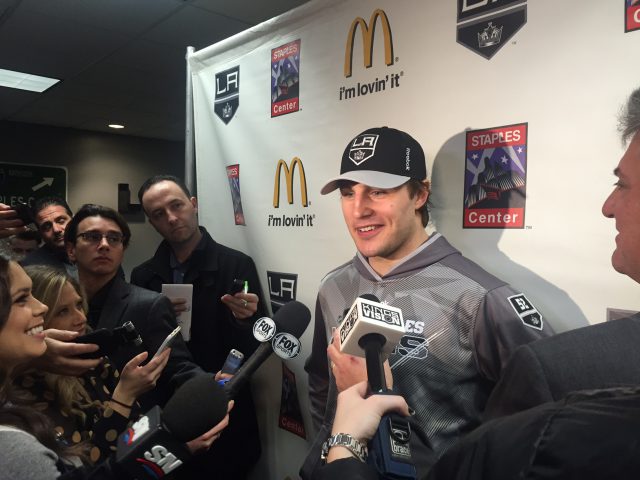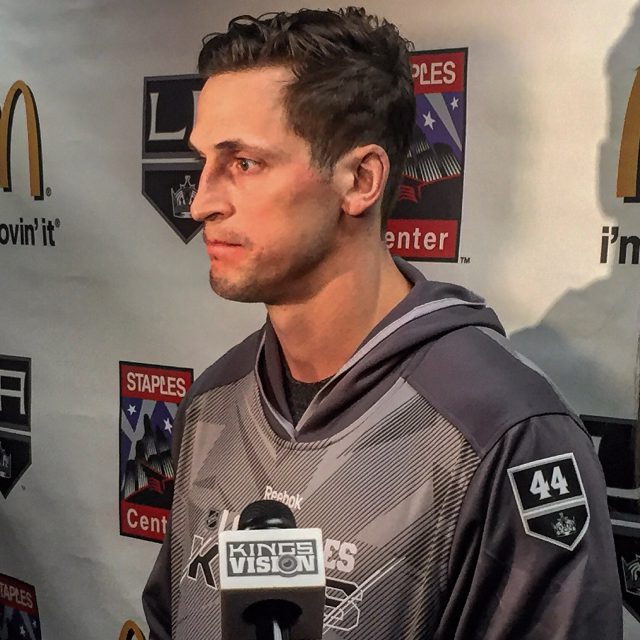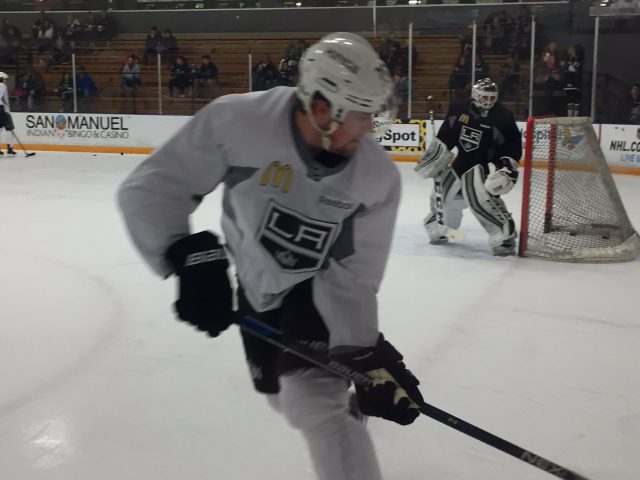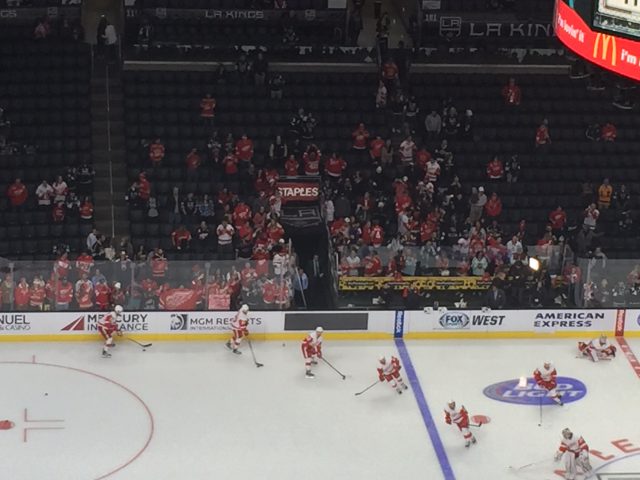 Do you remember the late 1990's, when The Forum was basically the western outpost of The Joe?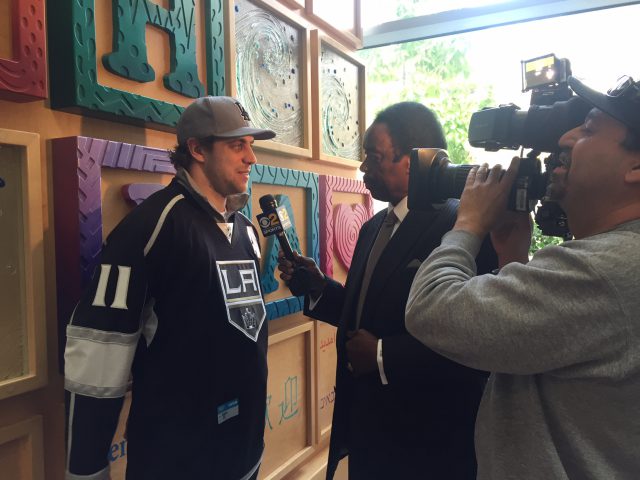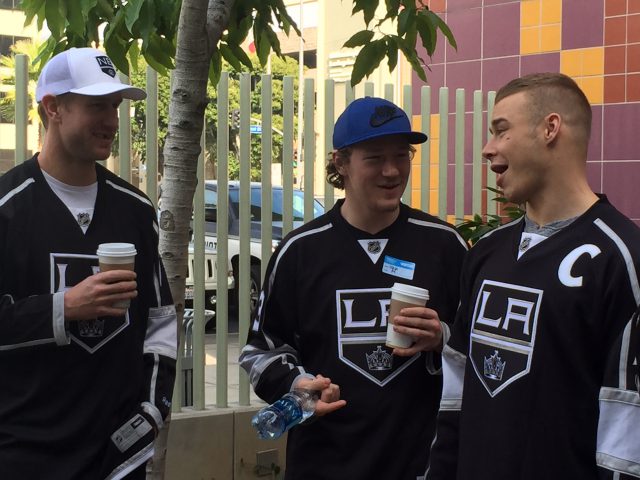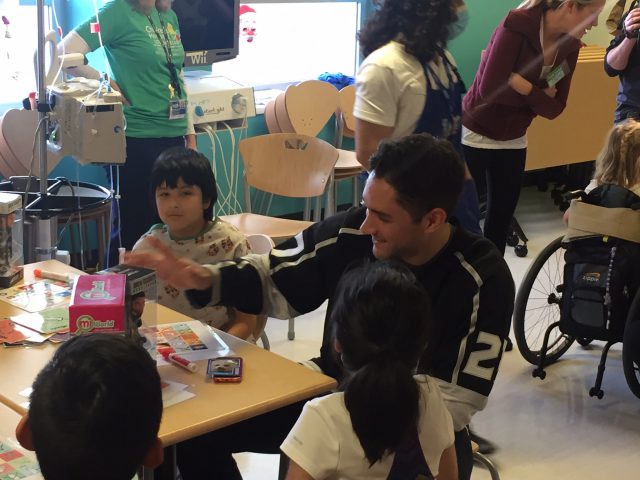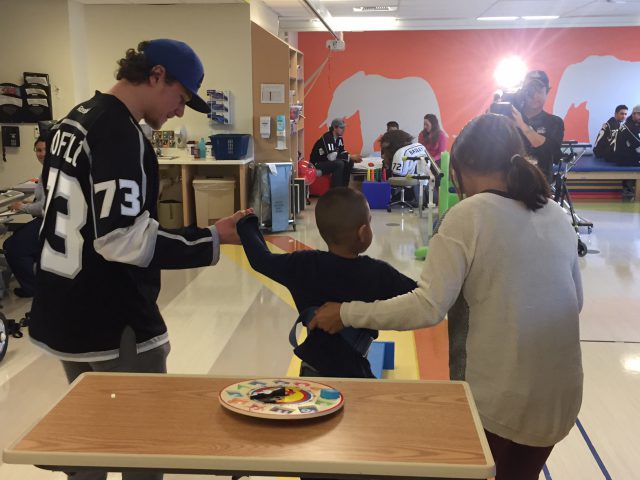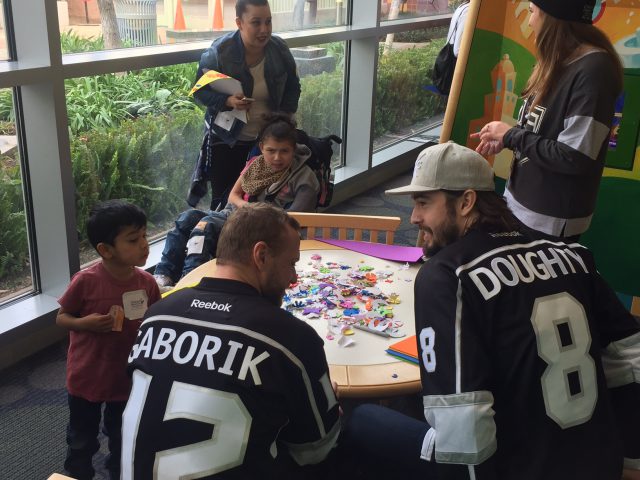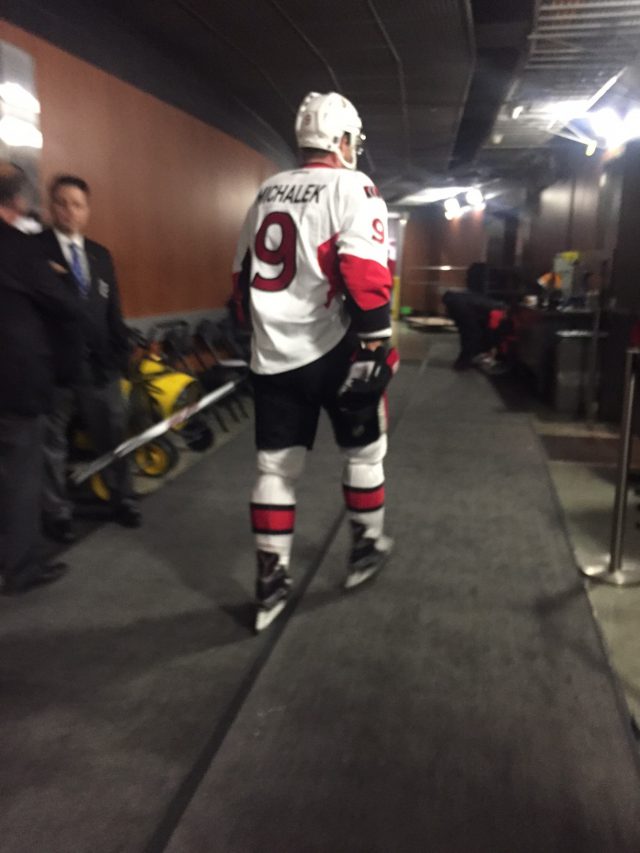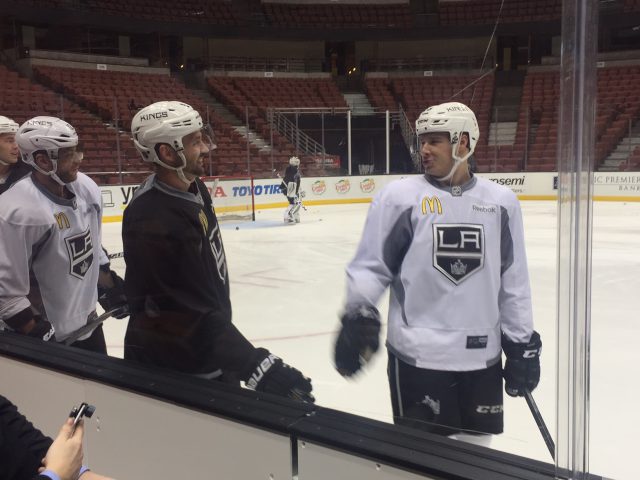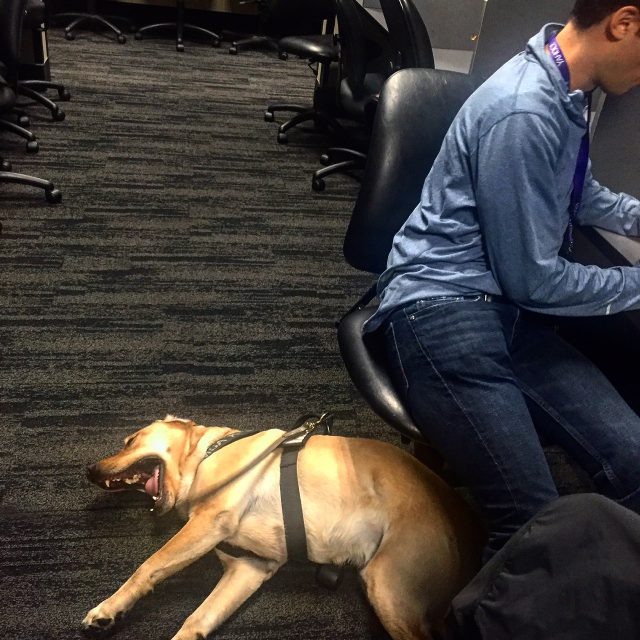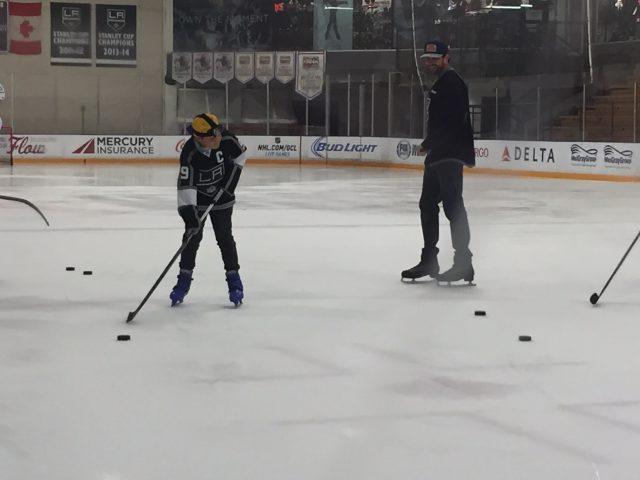 Matt Leinart + son. Were there no hockey skates available?!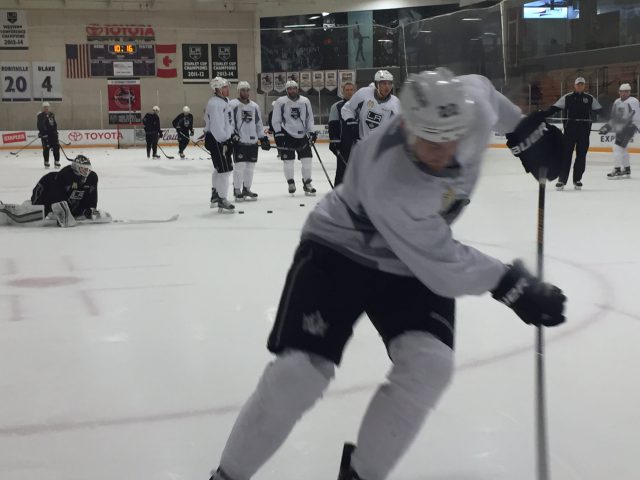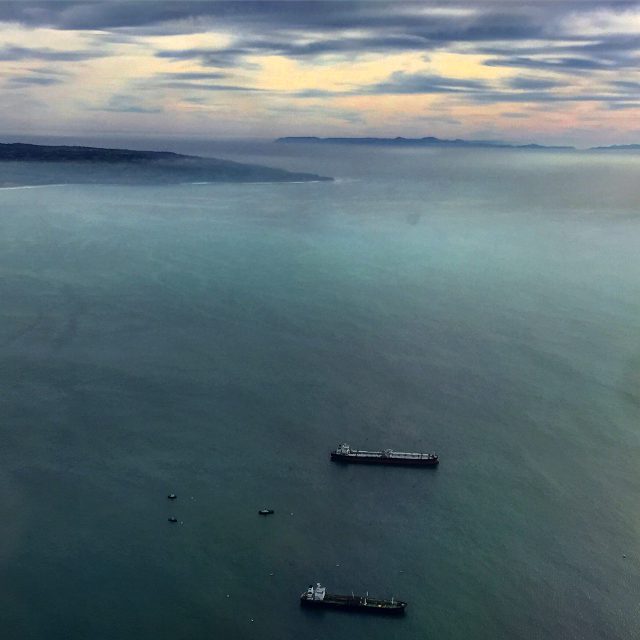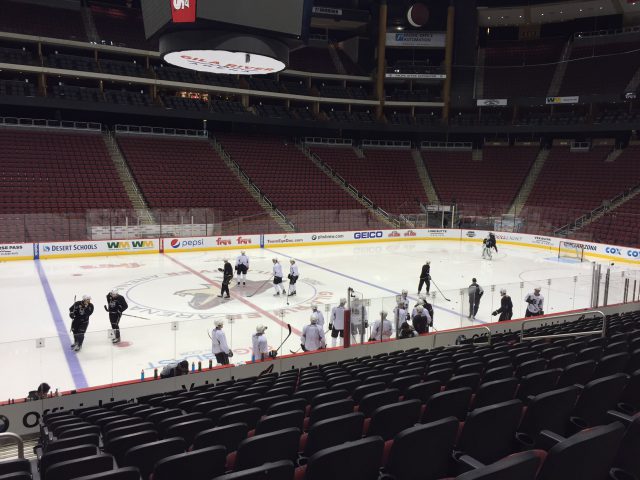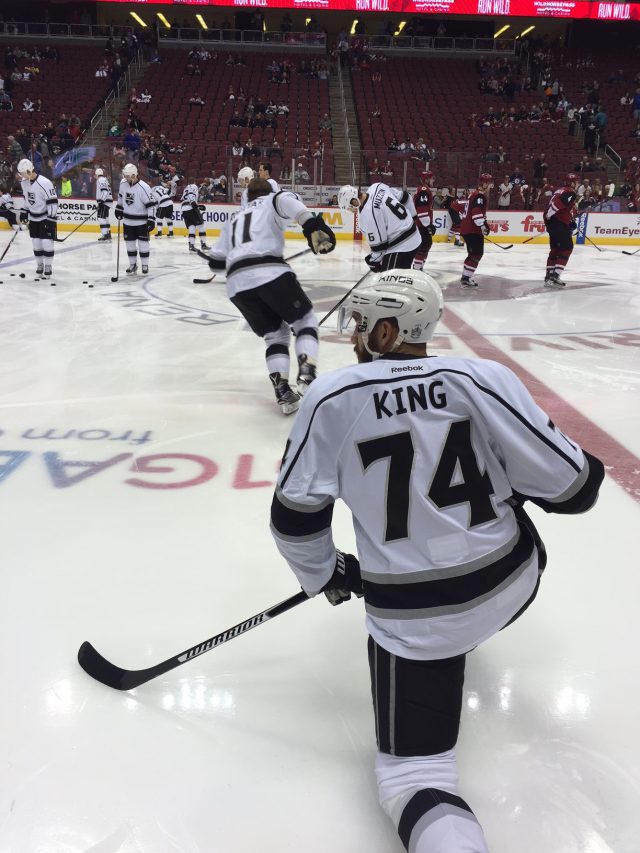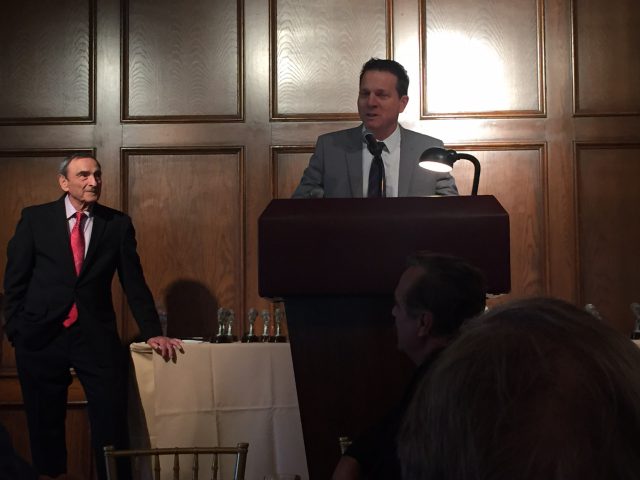 Patrick O'Neal, a member of the Southern California Sports Broadcasters Board of Directors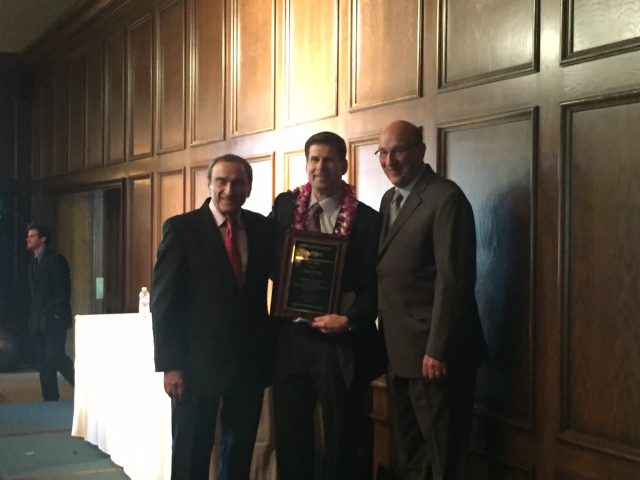 Congratulations, James!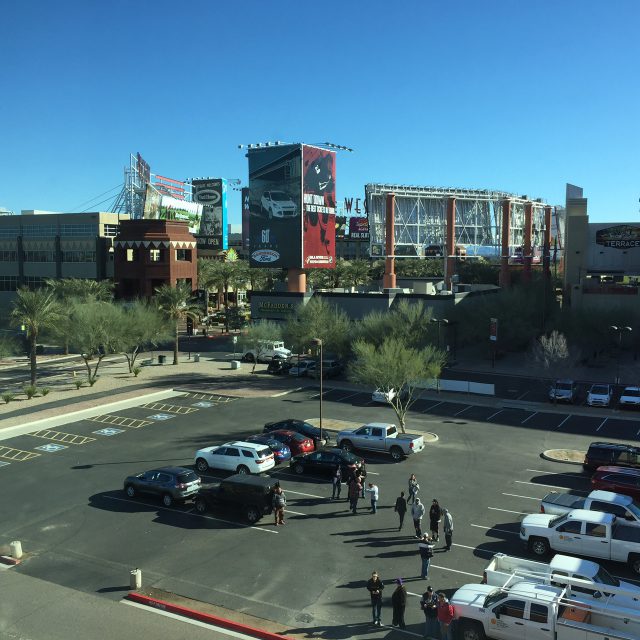 Glendale, Ariz. (again)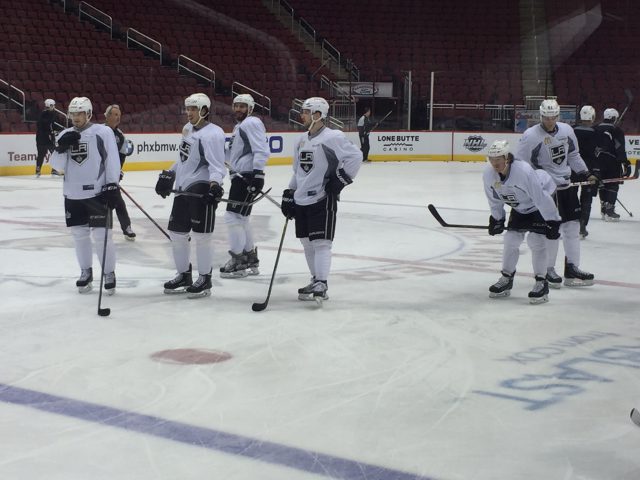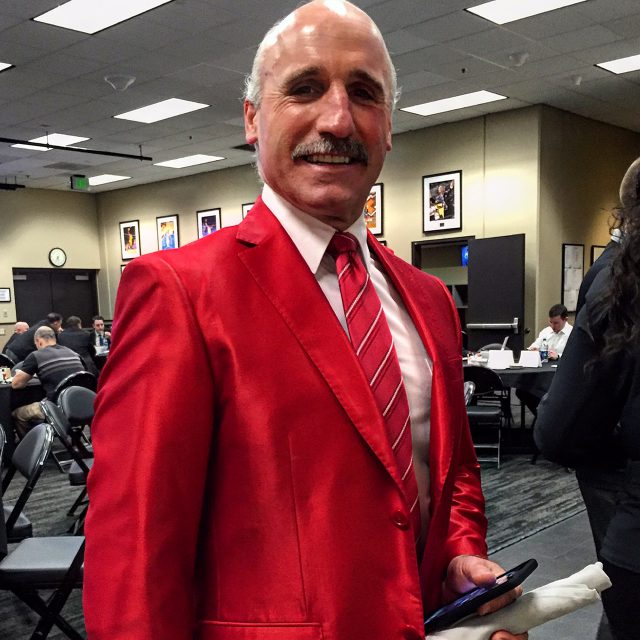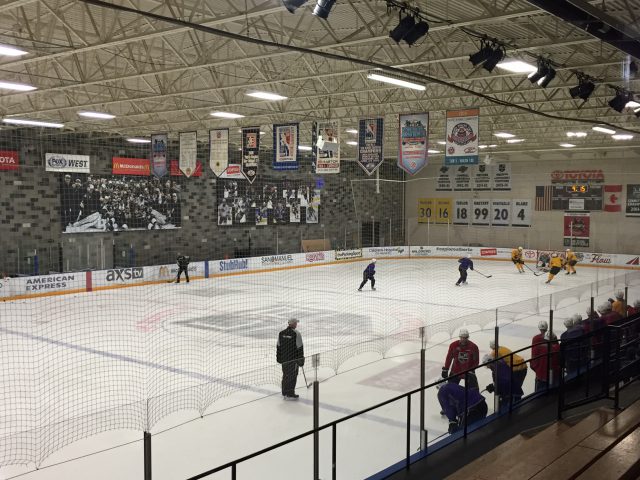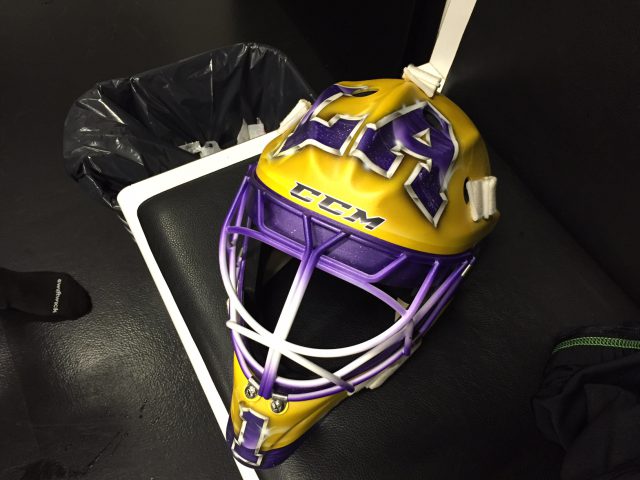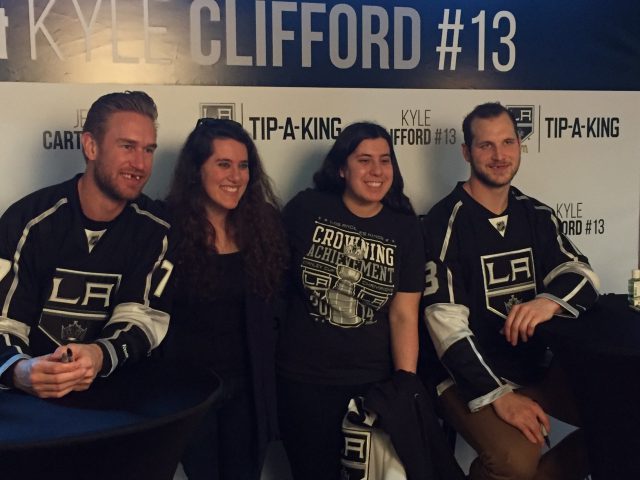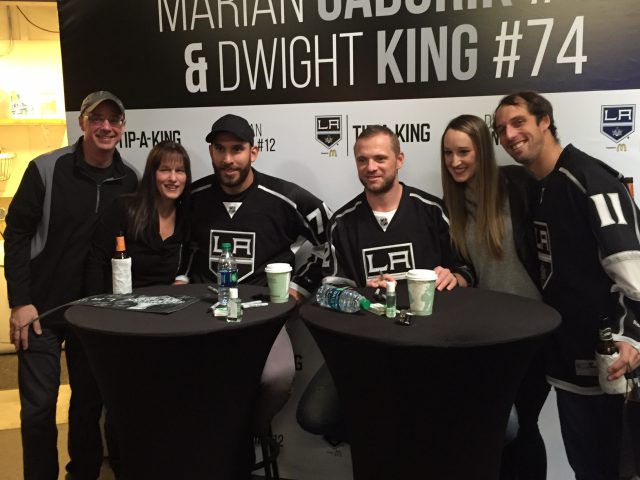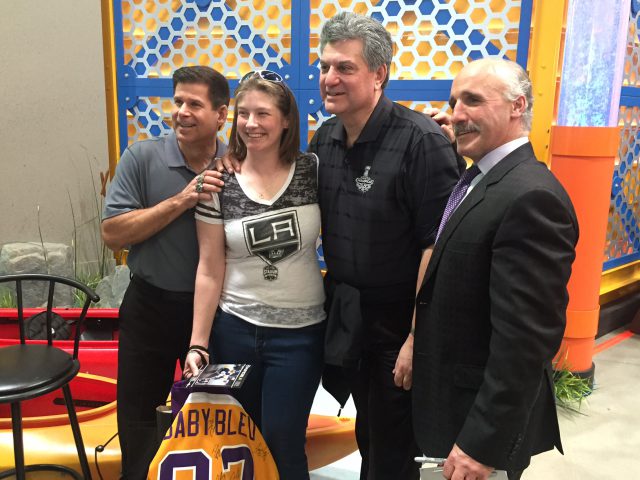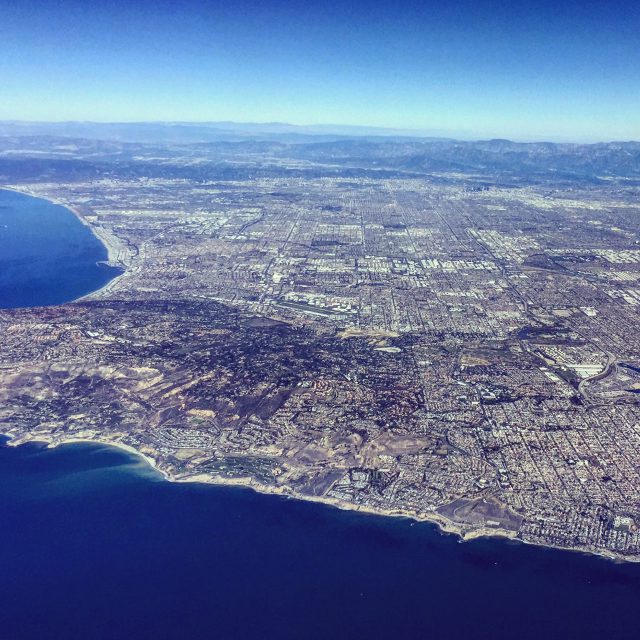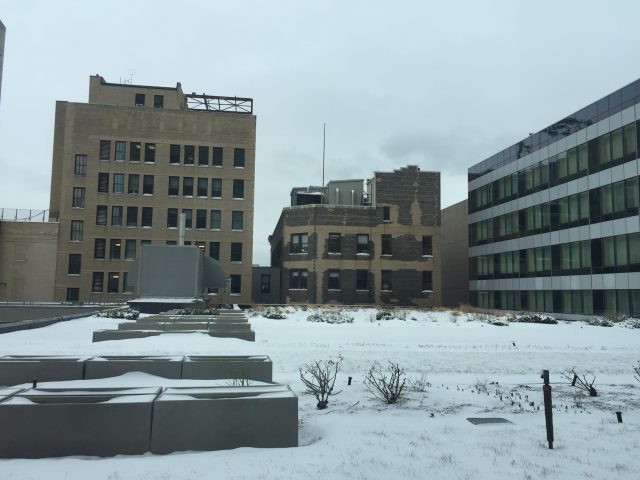 Boston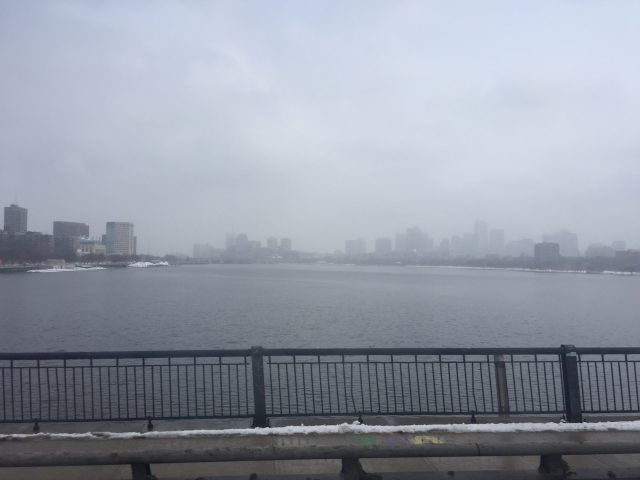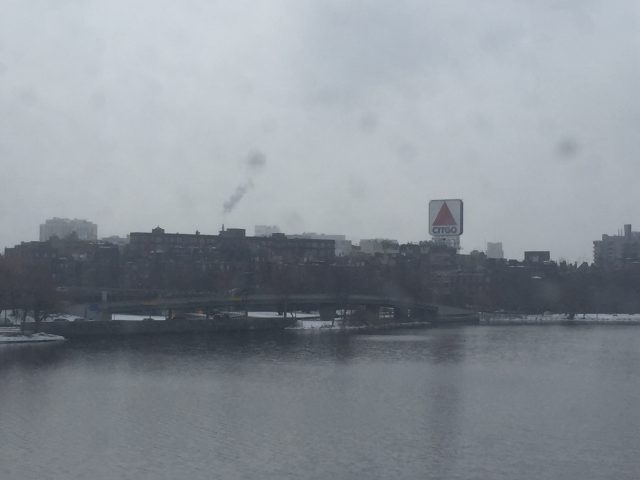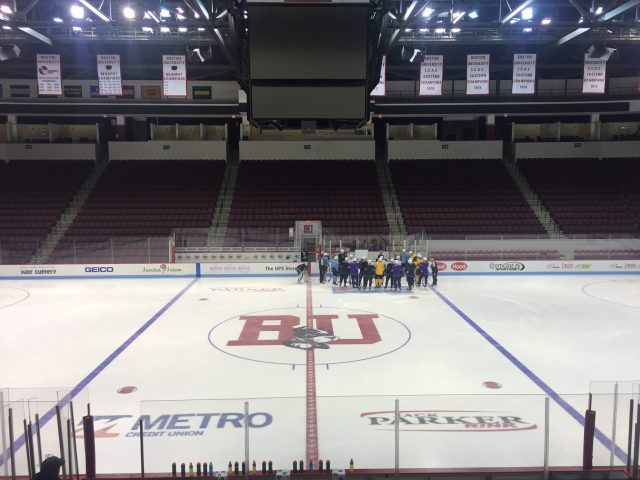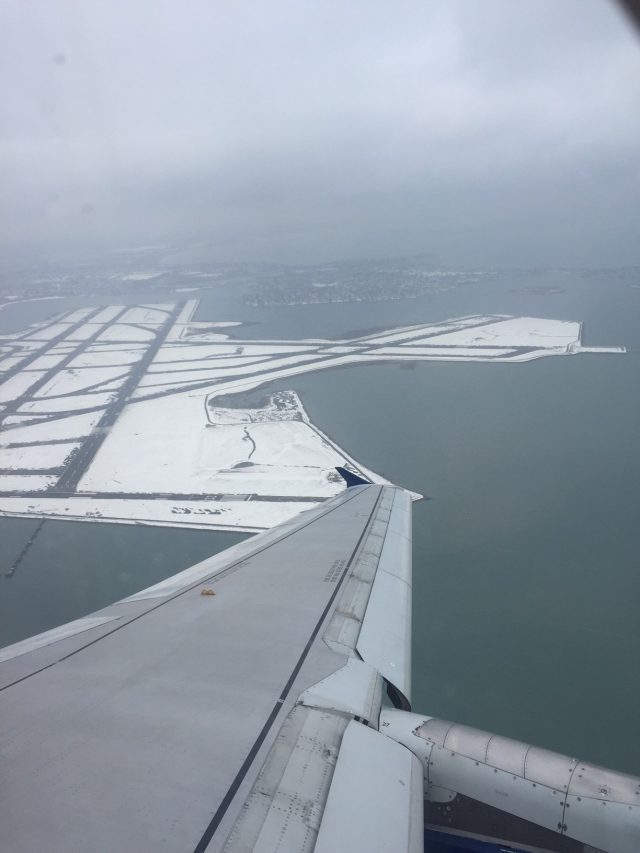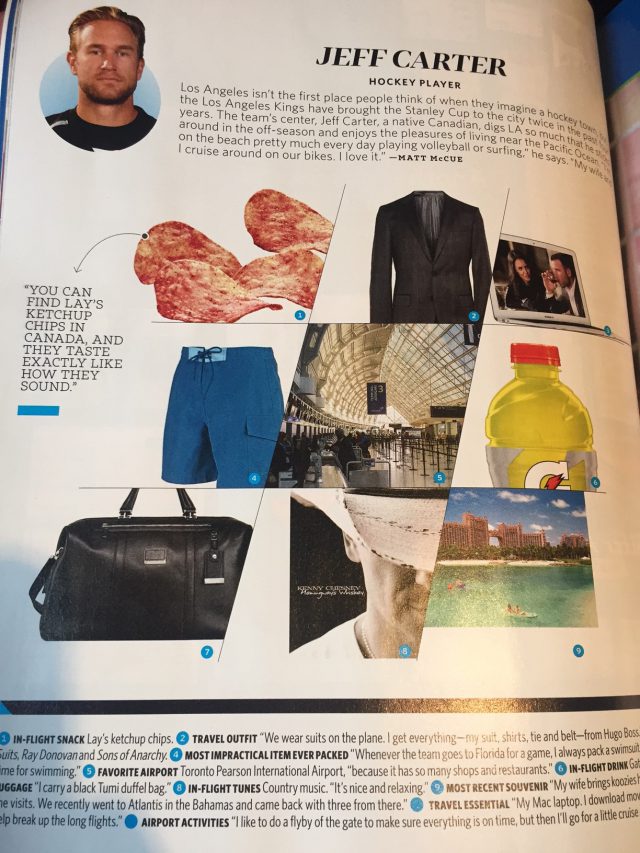 From Delta's in flight magazine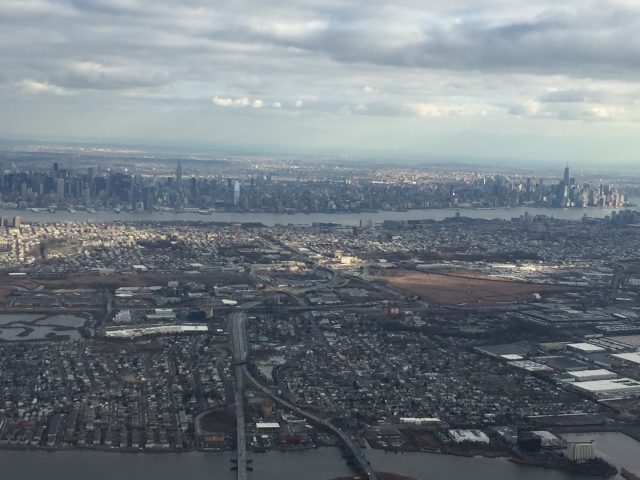 Newark in the foreground, New York in the background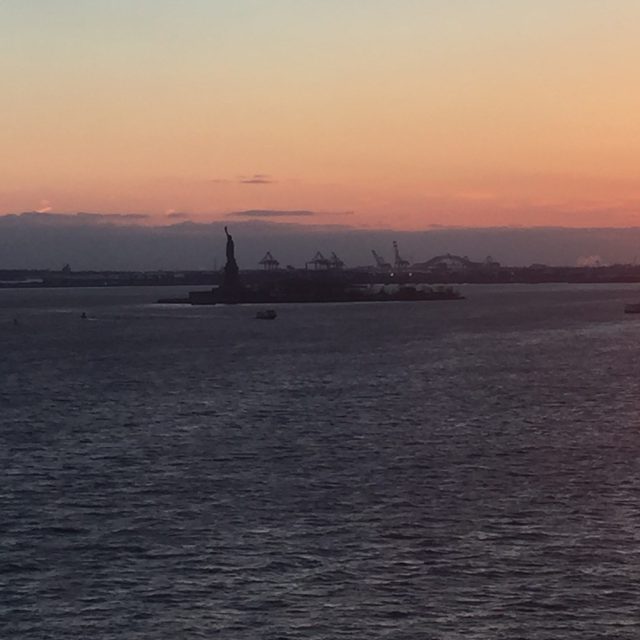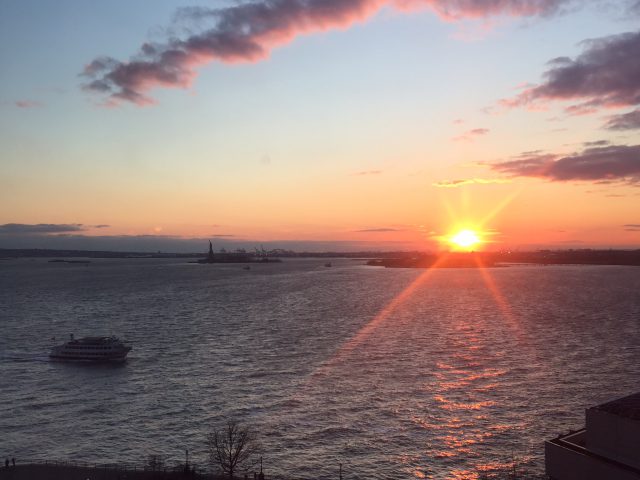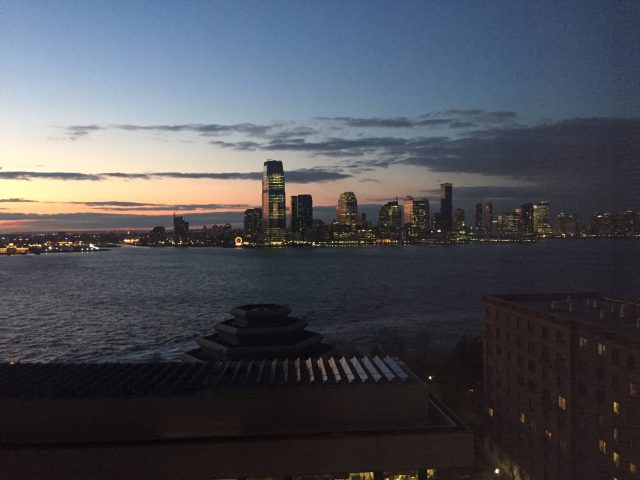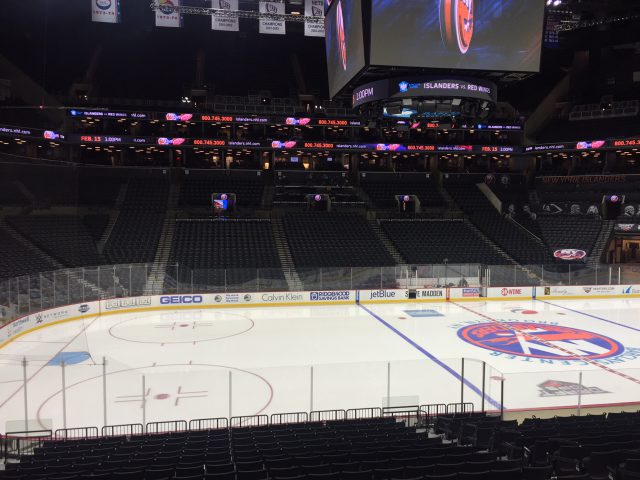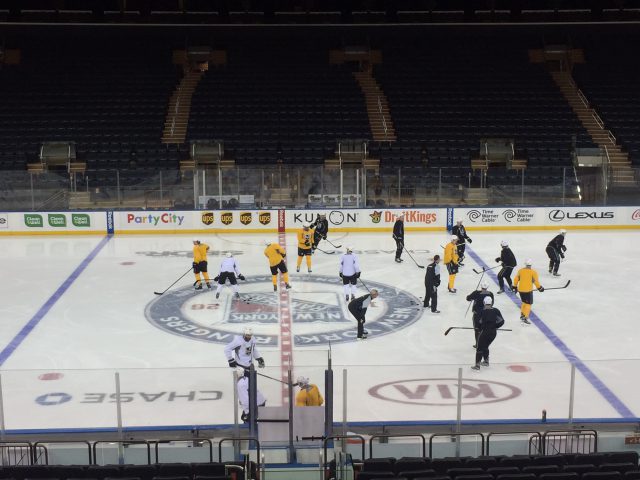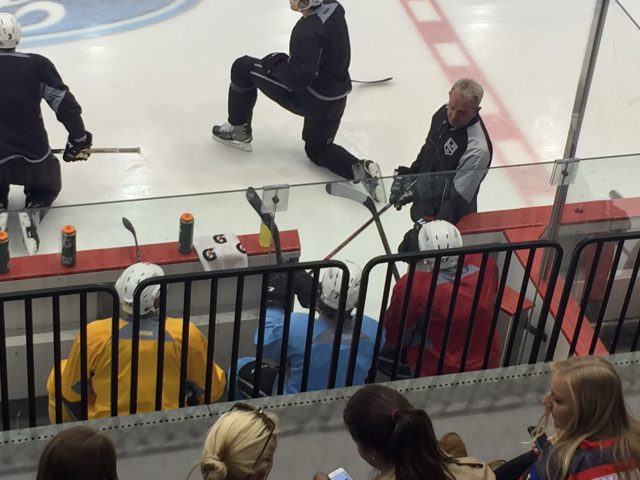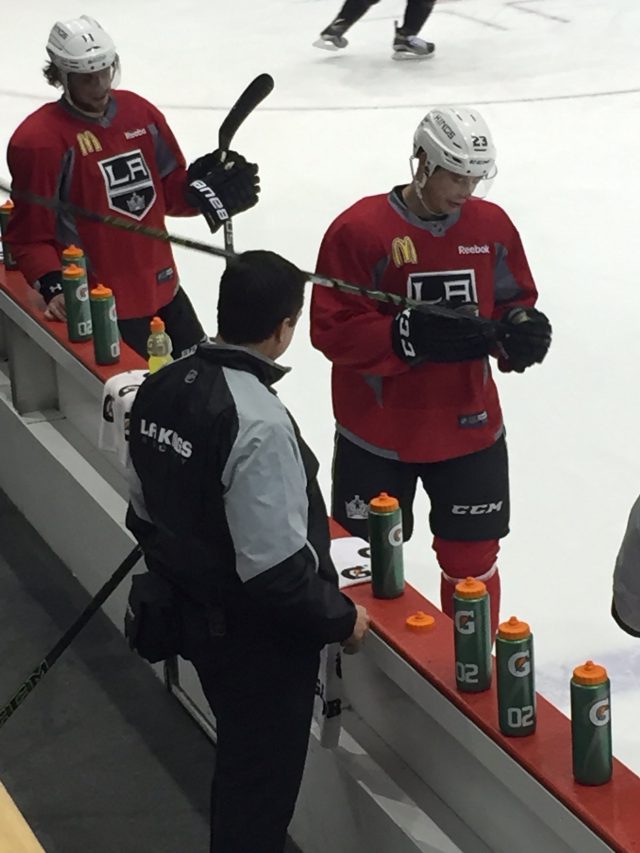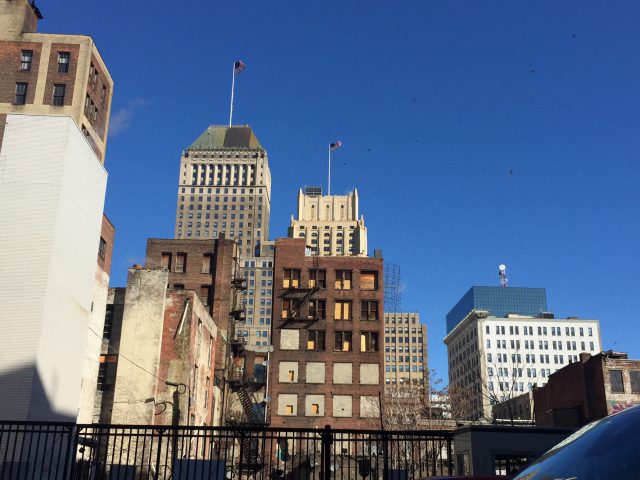 Newark on the coldest morning of the year. It was one degree with a stiff wind when we arrived at the Prudential Center shortly before 10:30 a.m. on Valentine's Day.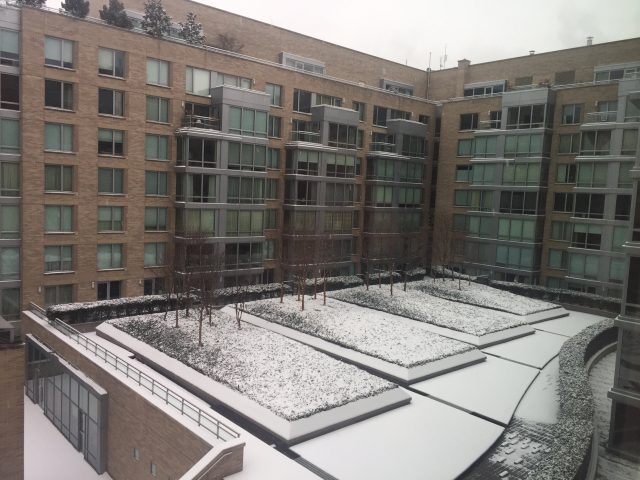 Washington, D.C., one of LAKI's favorite road stops. We arrived the evening of Valentine's Day the night before, and those who attended dinner at a very good Greek restaurant were entertained by a jazz-fusion Beatles cover band that did a great job with Tomorrow Never Knows.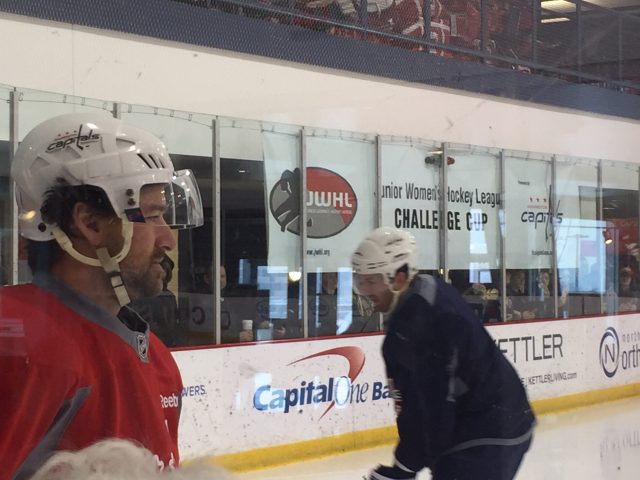 Stick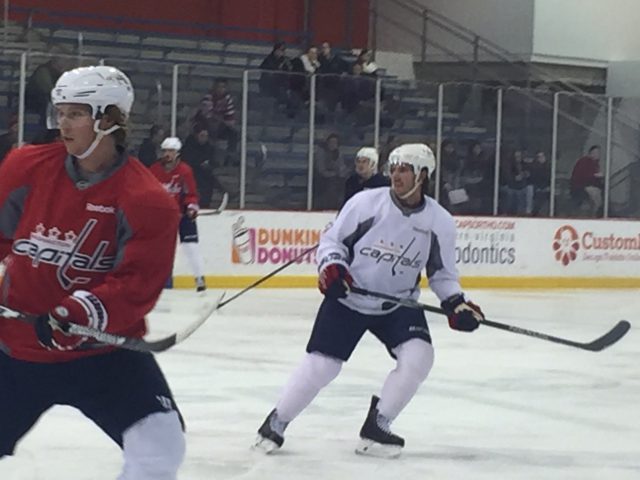 Rick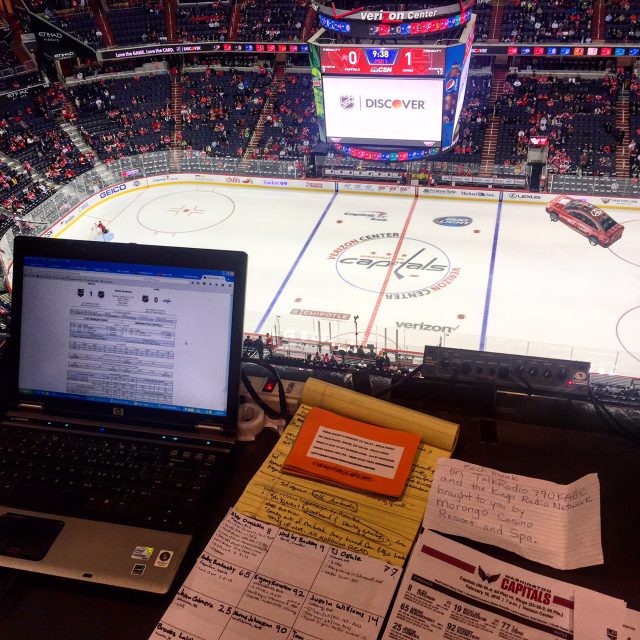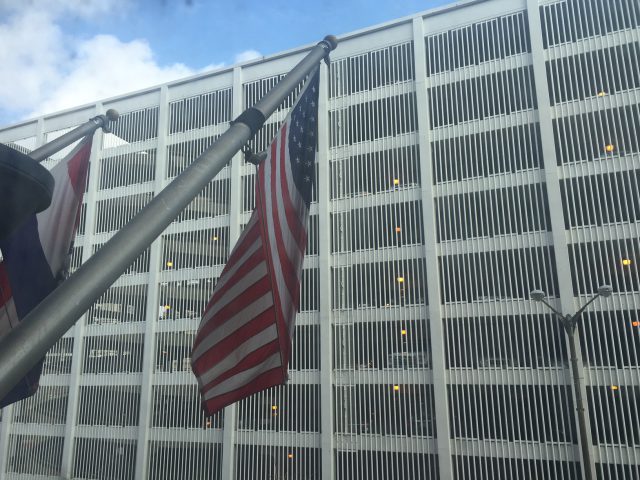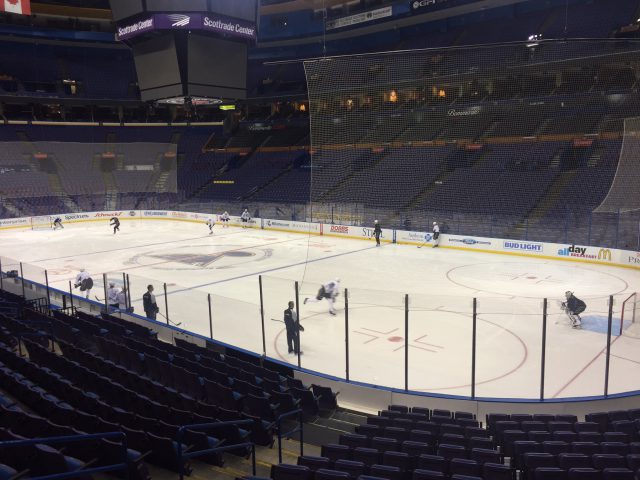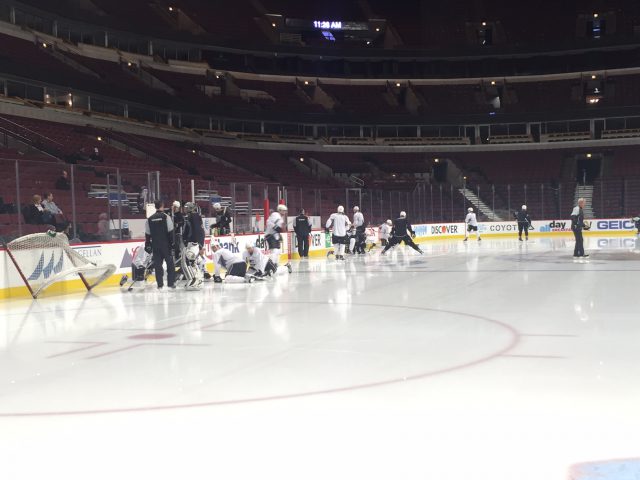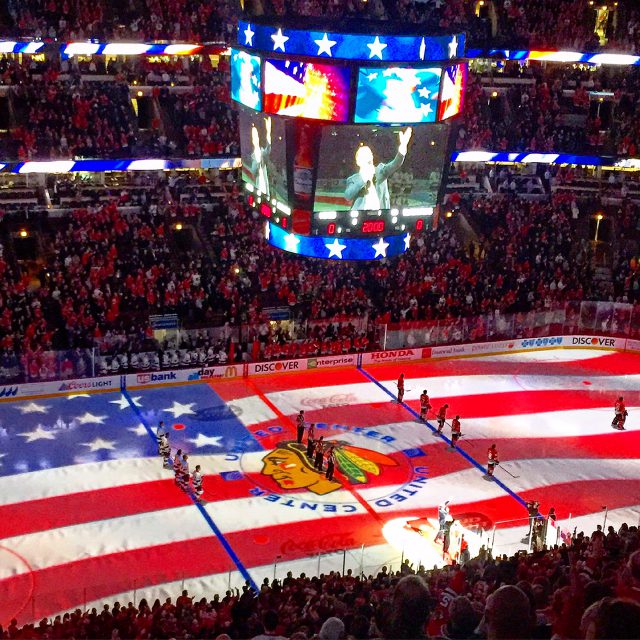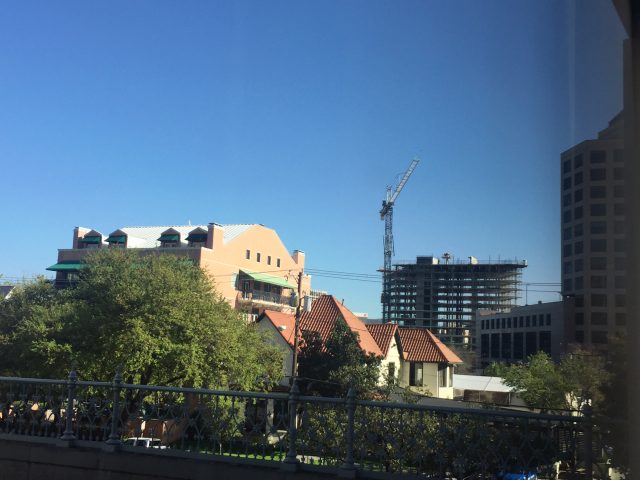 Dallas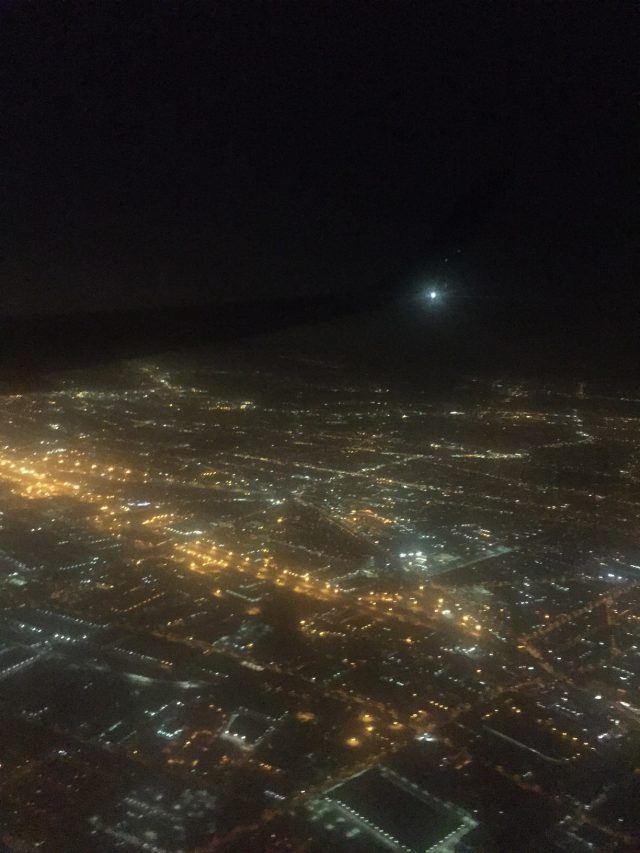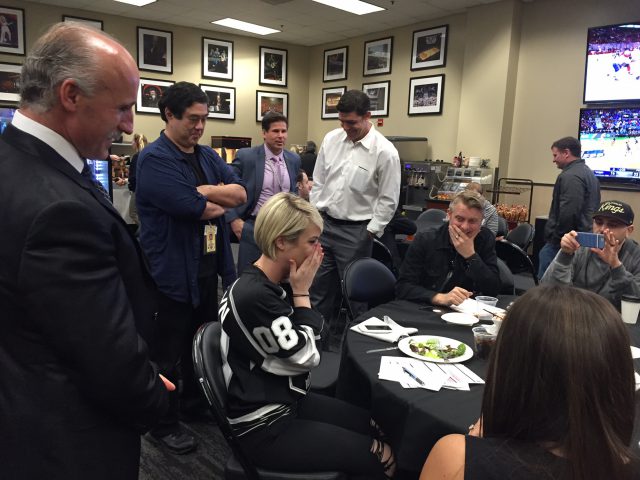 Carrlyn Bathe's last day of work with the Kings. She's doing a great job on a digital-heavy beat over at FOX Sports that focuses on wrestling, hockey and MMA.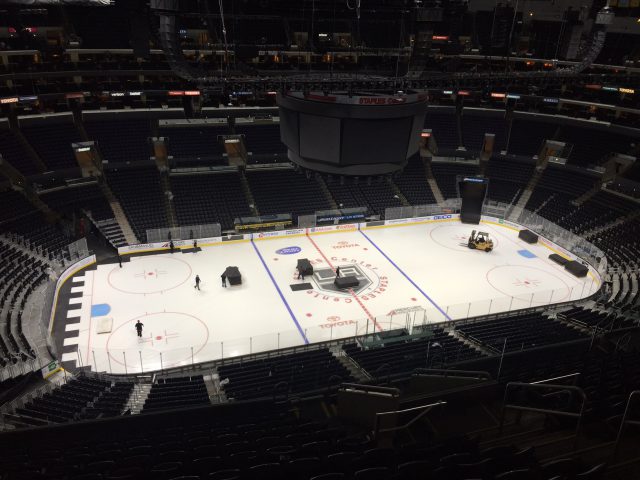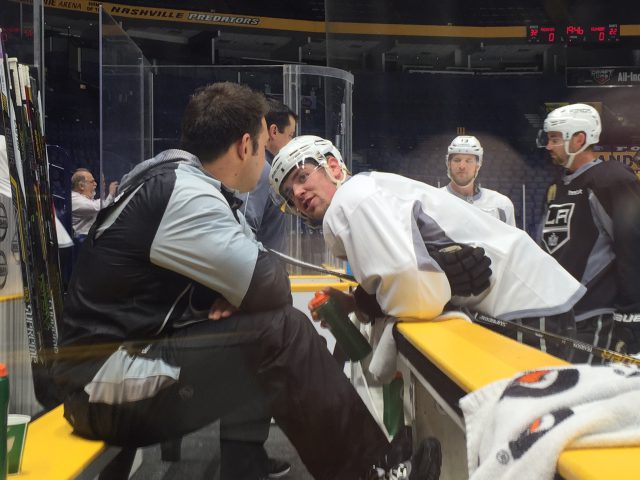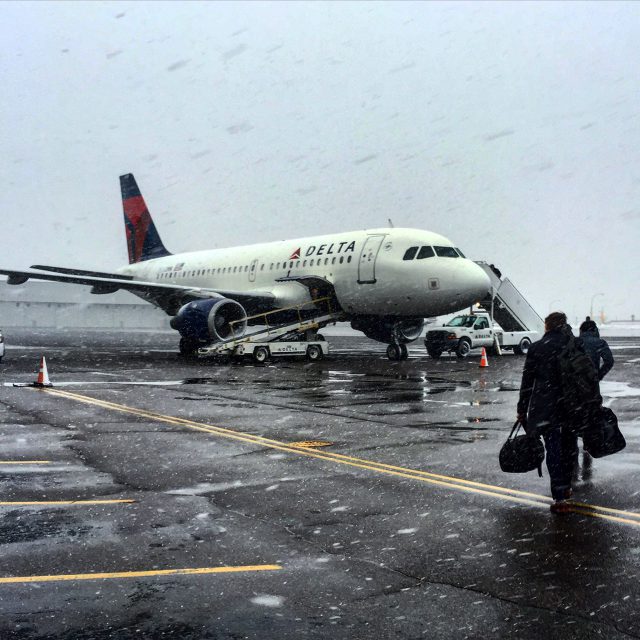 Leaving Minnesota for Winnipeg on a snowy morning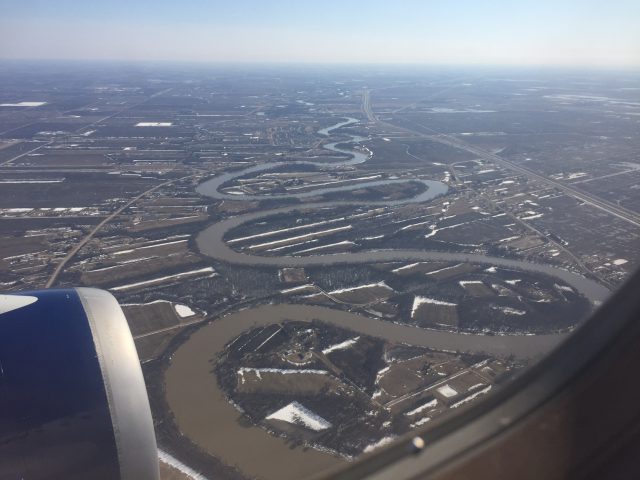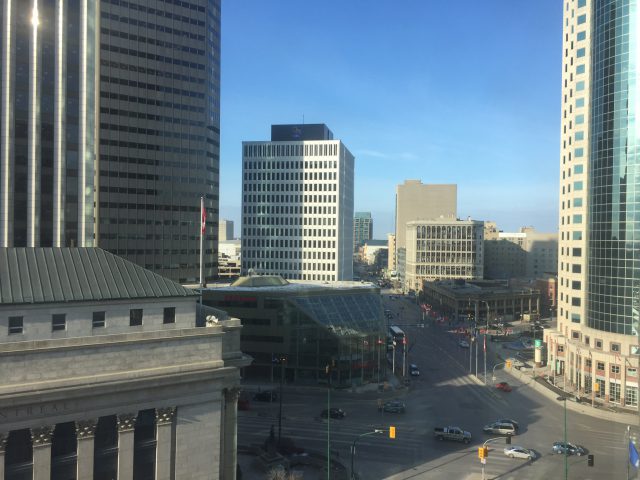 Winnipeg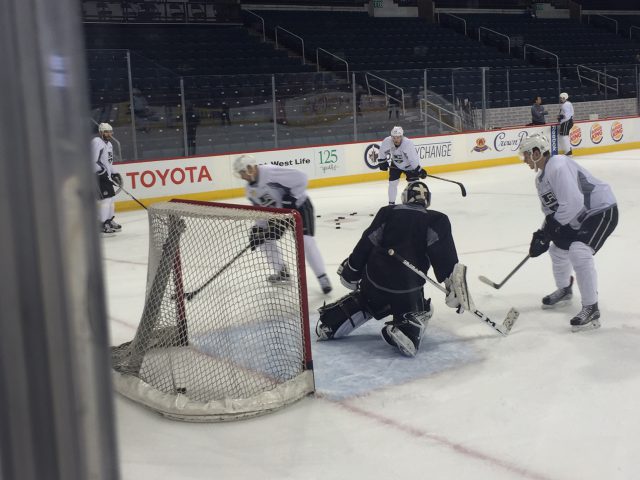 This was a late arrival. It takes a long time to deice a 747, as it turns out.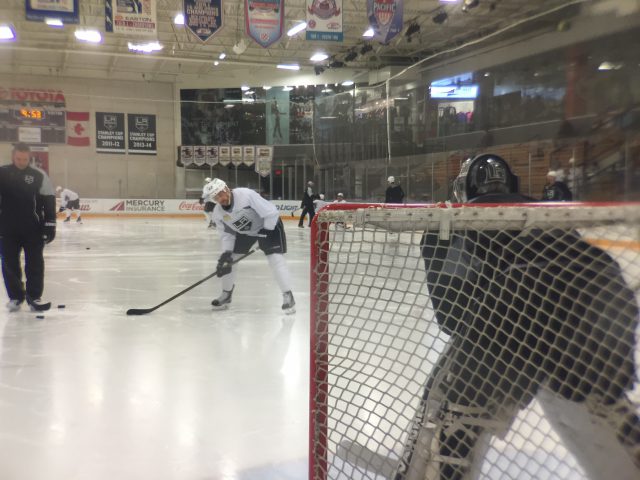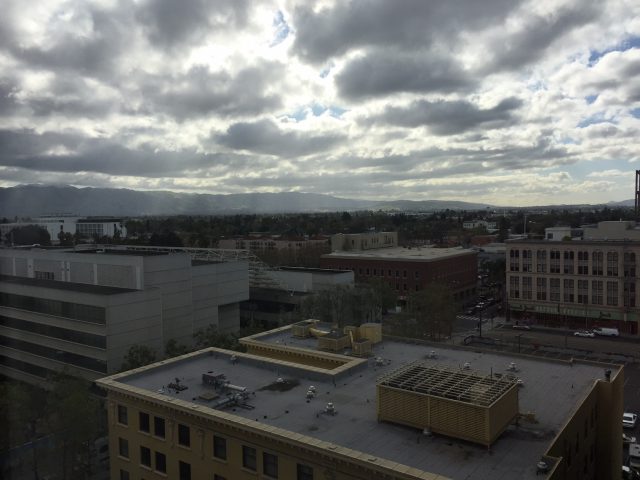 San Jose on a cold and drizzly morning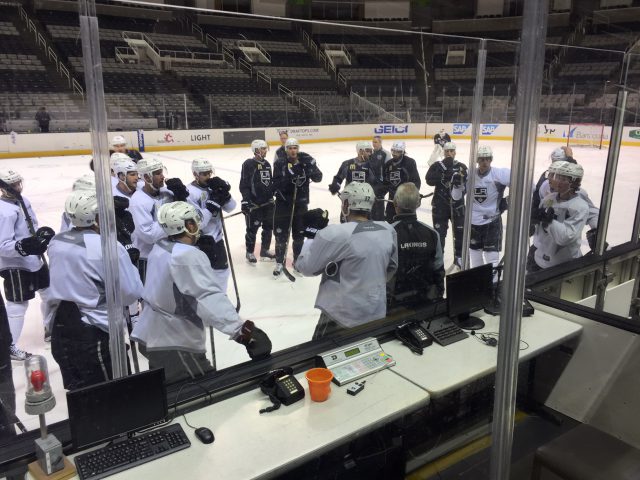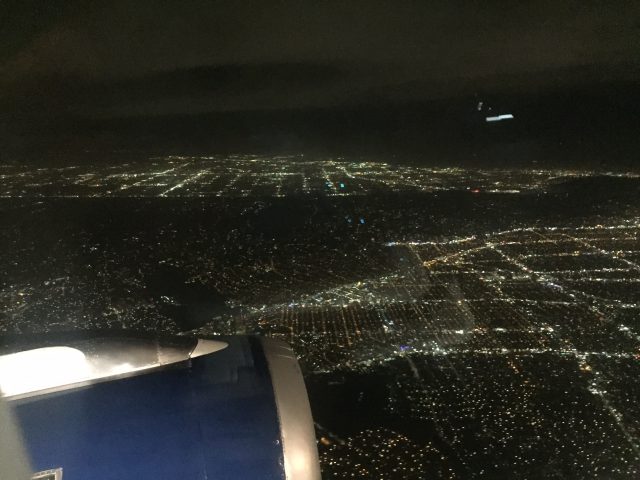 818 // 310 | 323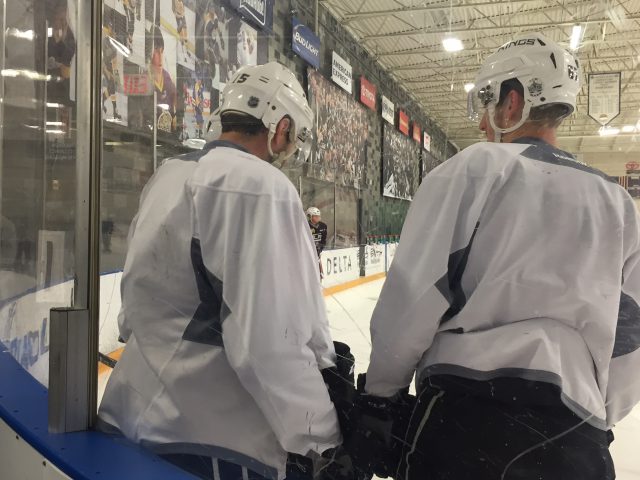 Descent over the San Juan Islands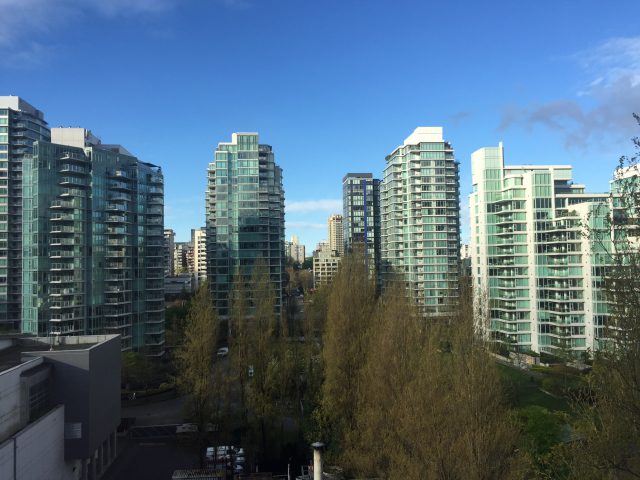 Vancouver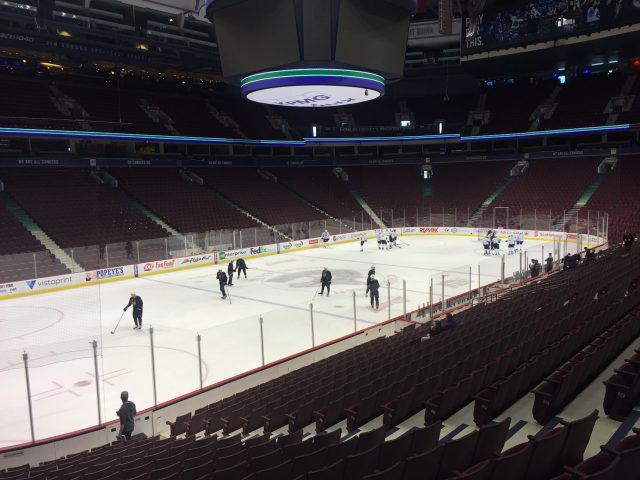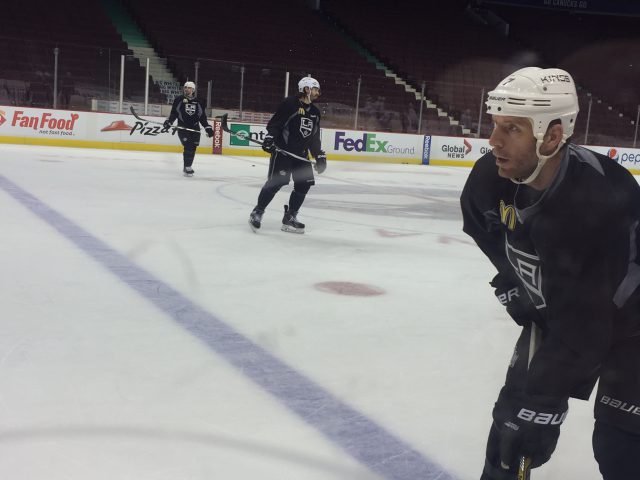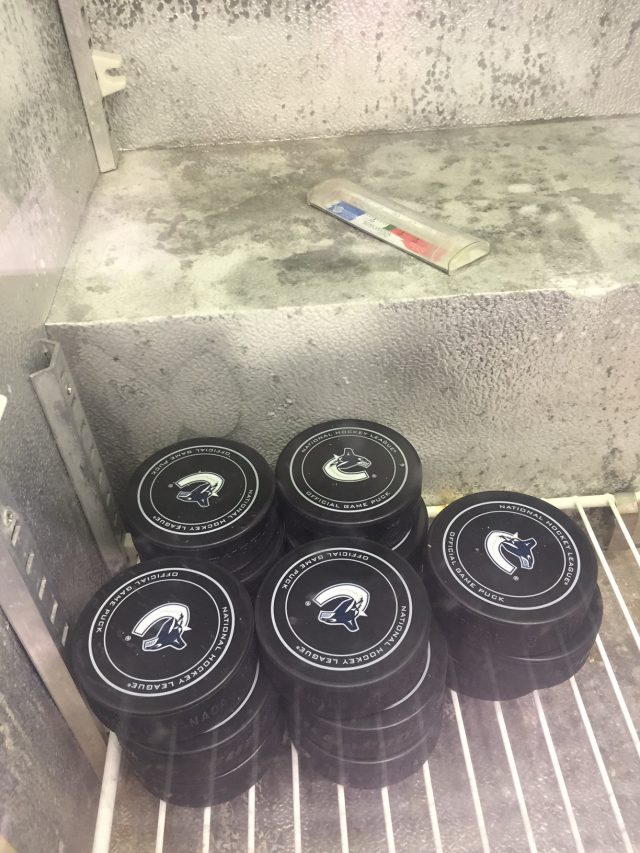 Game pucks!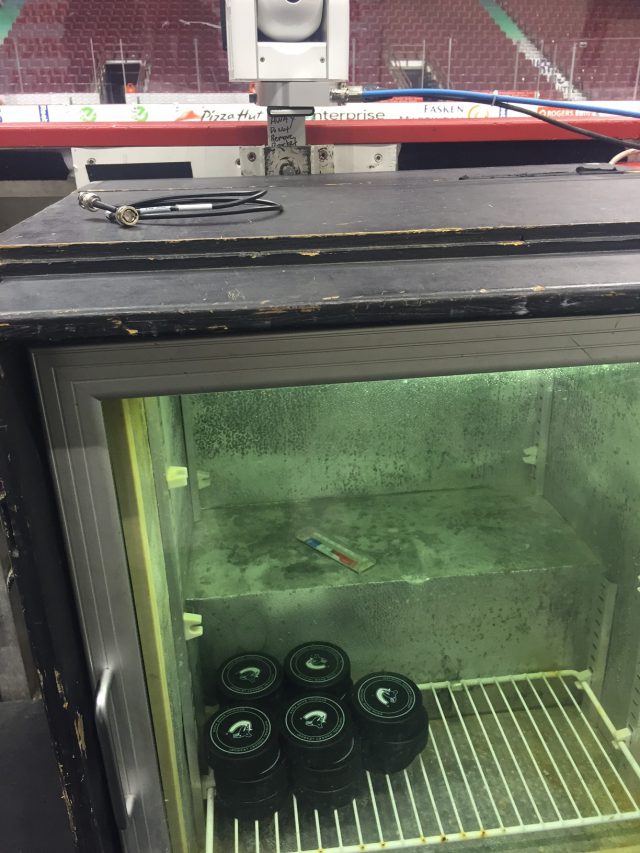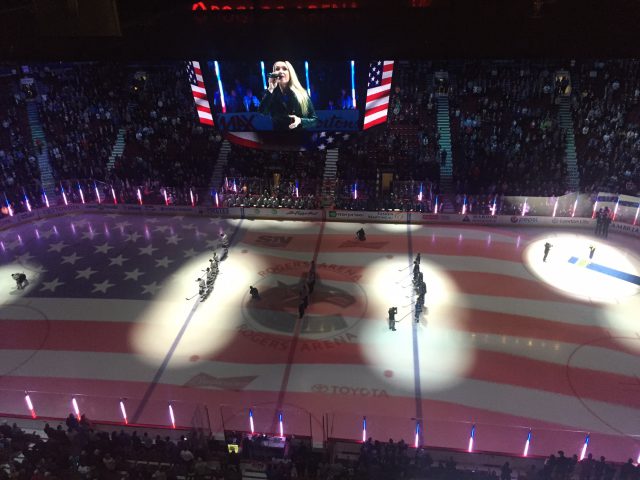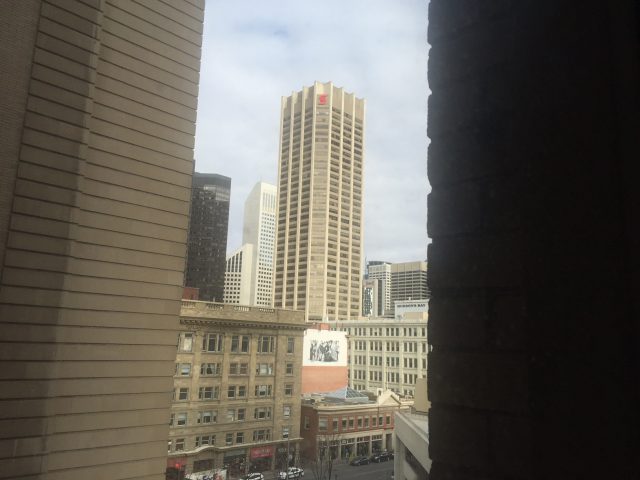 Calgary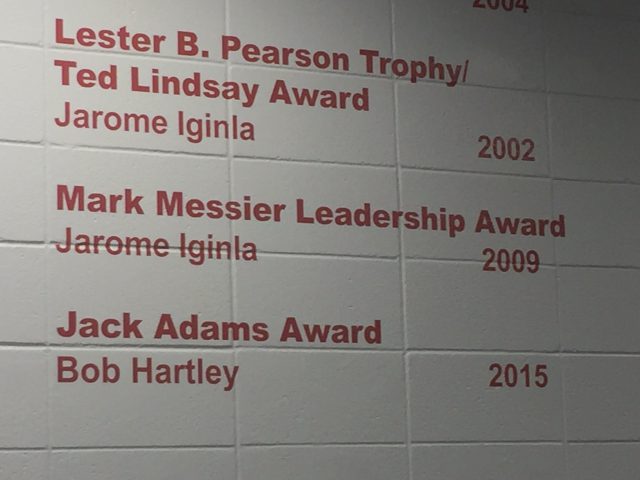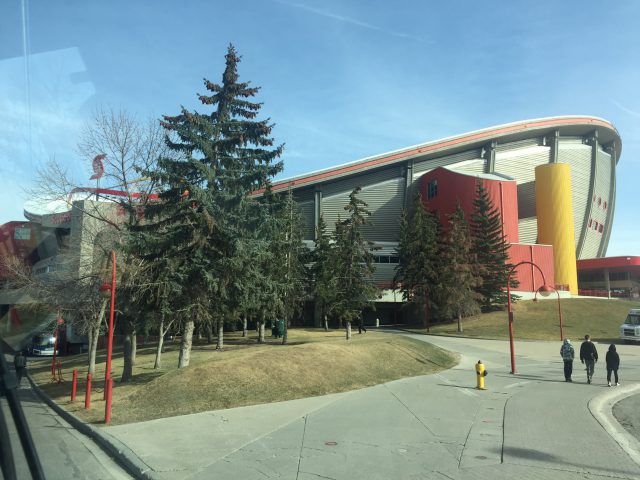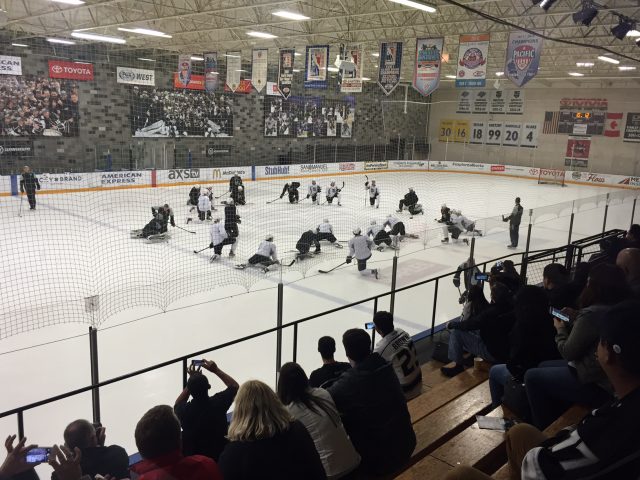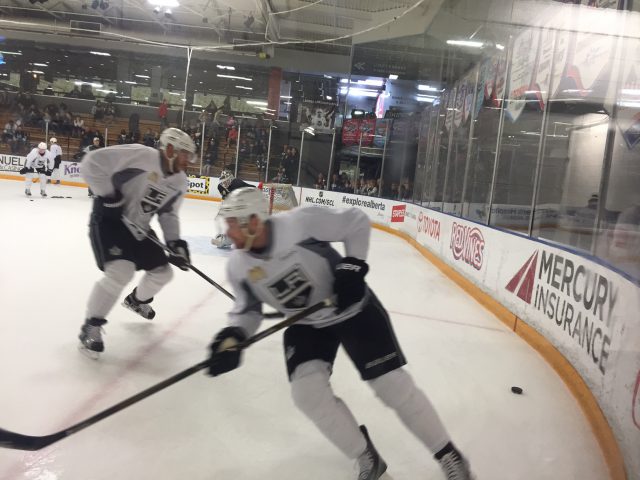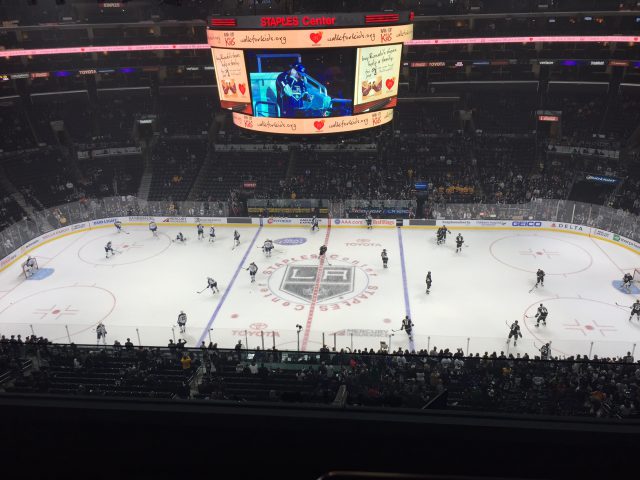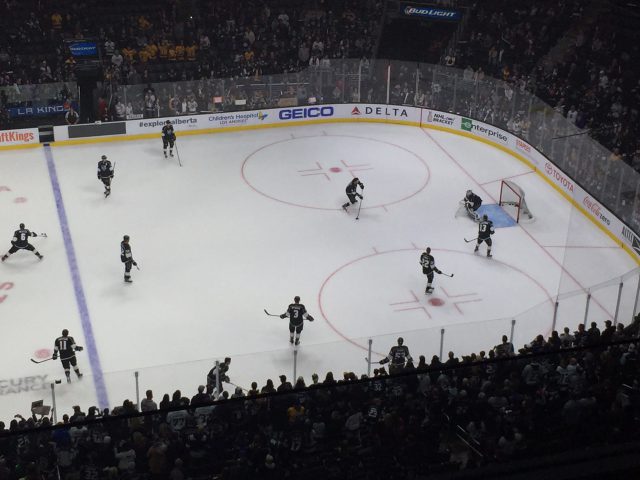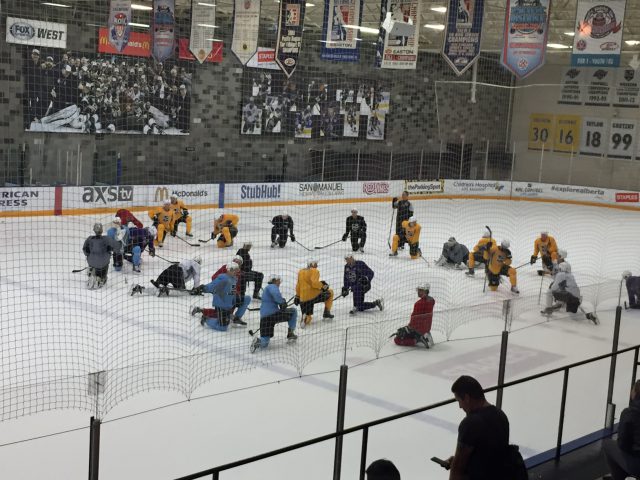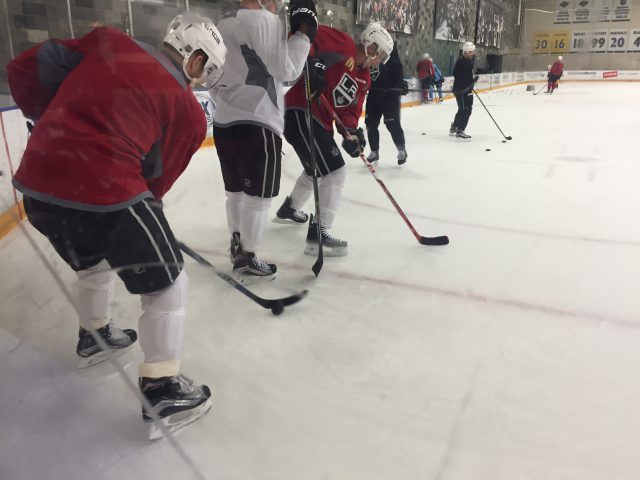 Indulge me for a moment: Kobe's final game was an amazing Los Angeles Sports Moment. In the fourth quarter, Staples Center erupted as it would for a Kings goal after every basket he made. There was an extreme amount of energy in the building that night.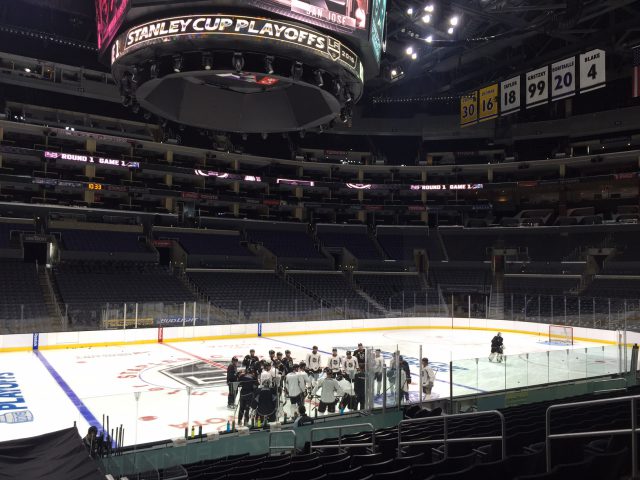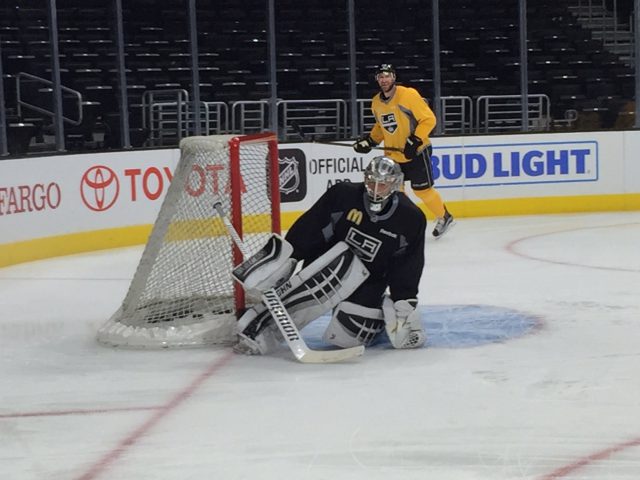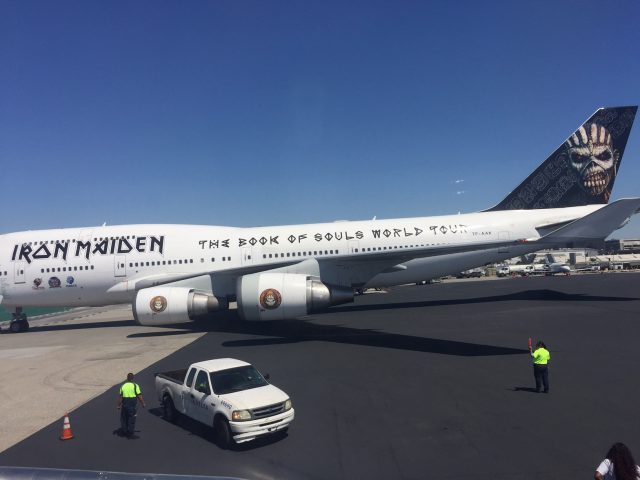 The Iron Maiden and San Francisco Giants (not pictured) planes were docked at the charter terminal when we left for San Jose during the playoffs.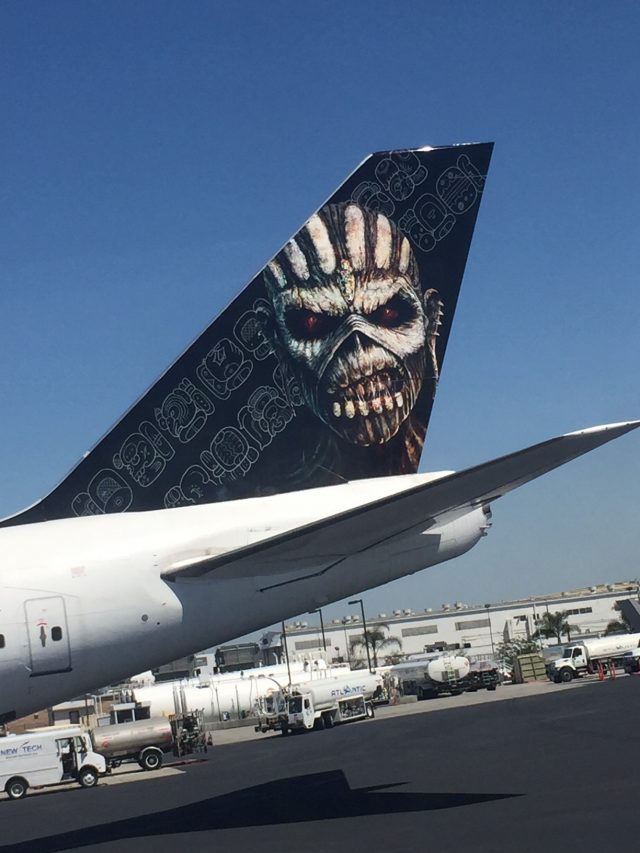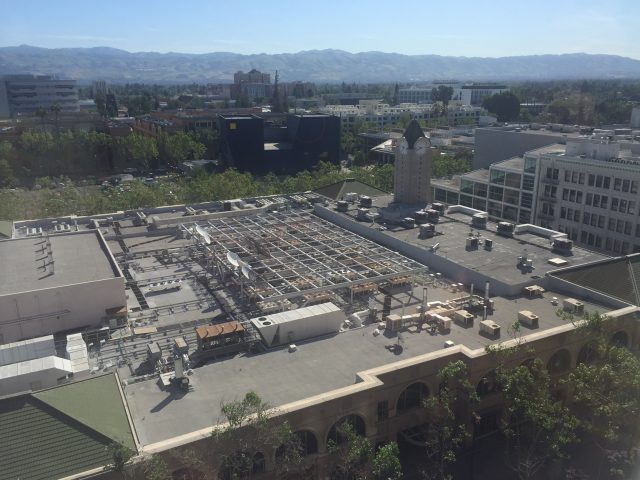 Silicon Valley, where Cisco has created one Munters that controls all units worldwide. (This is a lie.)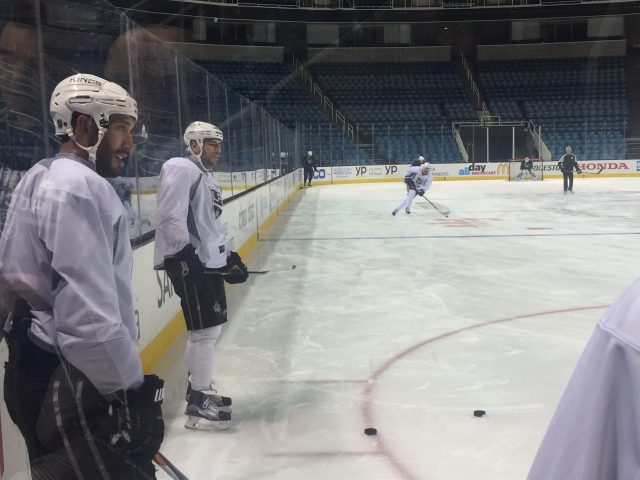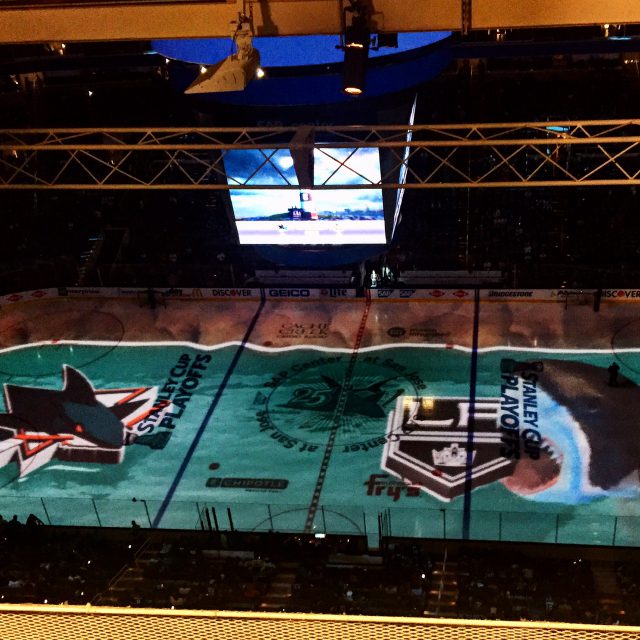 A visual designer's take on the Kings-Sharks first round series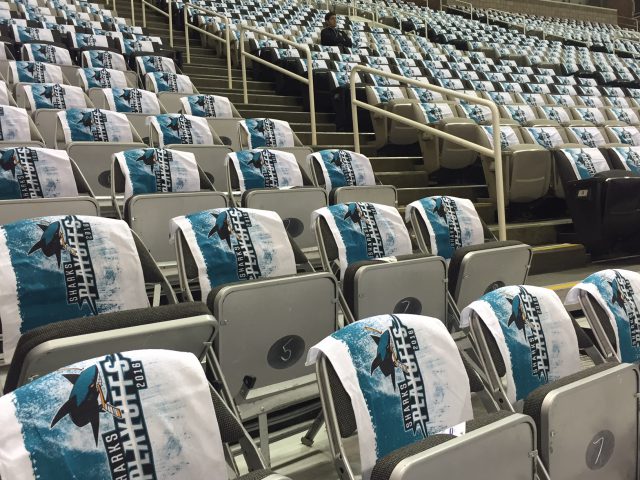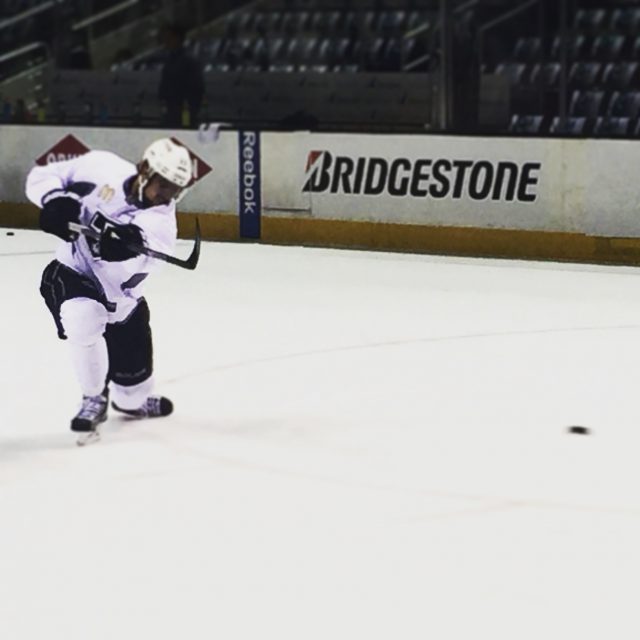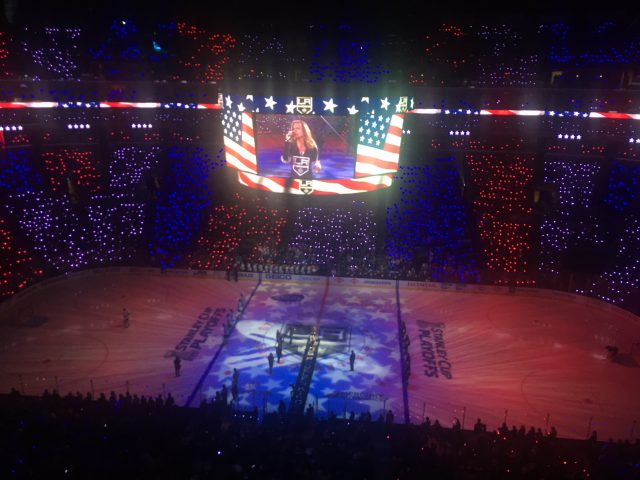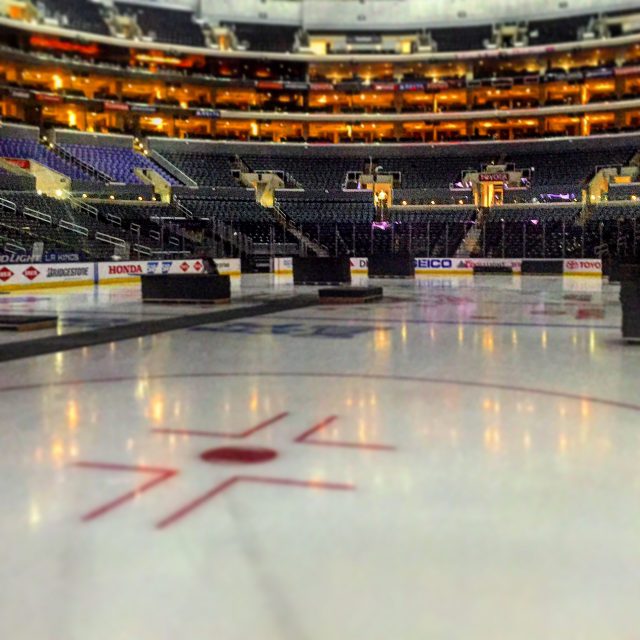 Exeunt.