It's here, Insiders!
The LA Kings officially open training camp this morning – local time – at the O'Brien Icehouse in Melbourne, Australia. 27 players hit the ice today, made up of 16 forwards, eight defensemen and three goaltenders. Included in that group are the bulk of the team's veteran players.
Today's practice begins at 11:30 AM in Melbourne, which is a 6:30 start time for those in Los Angeles.
The team's lineup for the first day of camp is listed below –
Quinton Byfield – Anze Kopitar – Adrian Kempe
Trevor Moore – Phillip Danault – Viktor Arvidsson
Kevin Fiala – Pierre-Luc Dubois – Arthur Kaliyev
Carl Grundstrom – Blake Lizotte – Trevor Lewis
Jaret Anderson-Dolan – Alex Turcotte – Samuel Fagemo – Jacob Doty
Mikey Anderson – Drew Doughty
Vladislav Gavrikov – Matt Roy
Andreas Englund – Jordan Spence
Tobias Bjornfot – Jacob Moverare
Pheonix Copley / David Rittich / Cam Talbot
No Brandt Clarke on the ice today, as has been externally reported. Will have a formal update on his status later on today.
Also included today – a few shots from yesterday's off-ice training session below. The Kings were in the gym at Rod Laver Arena for 20-30 minutes before they held an off-ice workout immediately outside the historic venue. A full group was involved to get the legs moving in advance of today's on-ice session.
🏃‍♂️and 🙆‍♂️ today for the Kings.

Team hits the ice tomorrow for Day 1 of training camp! pic.twitter.com/GFWpLXWsTd

— Zach Dooley (@DooleyLAK) September 18, 2023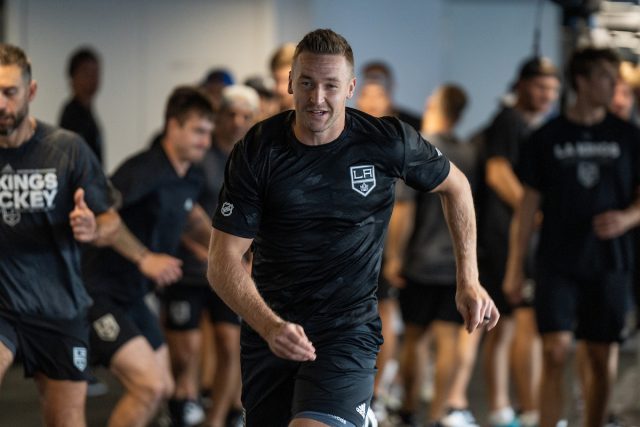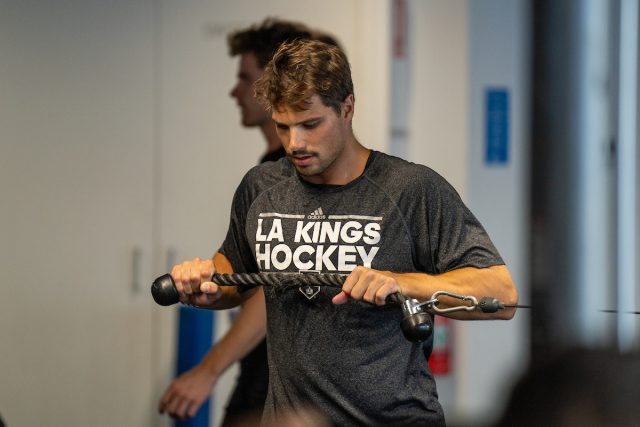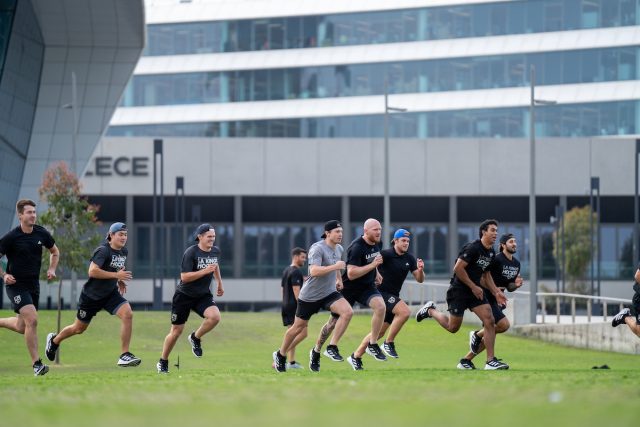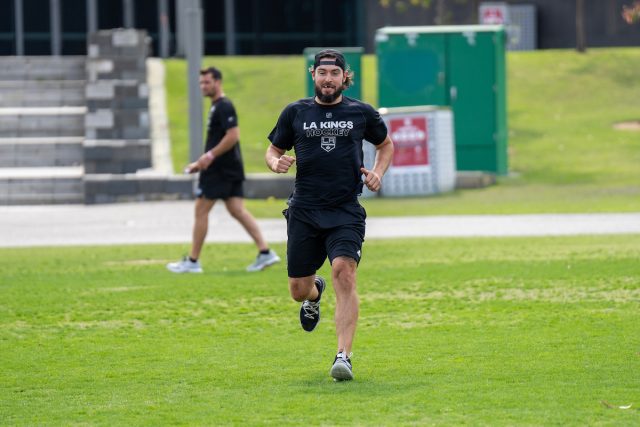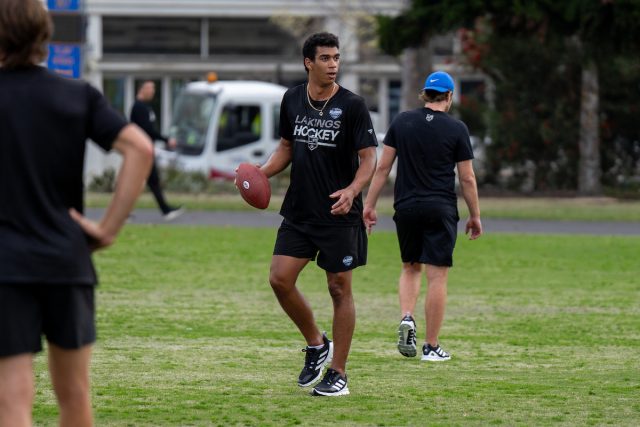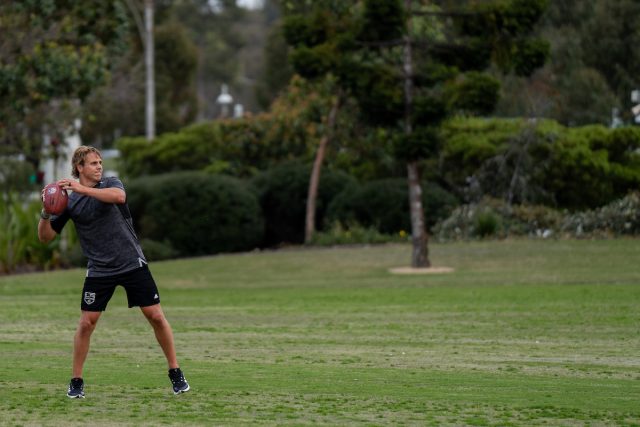 We'll have full camp coverage in a few hours, which will be evening time for those back in Los Angeles, mid-day here in Australia. My plan is to cover camp and Australia activities in real time. Practice reports will be end of day stories back in LA, but we'll have the full breakdown from each day of camp on LAKI as per usual, just with the added twist of the team's off-ice activities in Australia included in.
So Back 👑 pic.twitter.com/fd3lkXE1Qm

— Zach Dooley (@DooleyLAK) September 19, 2023