Last night was a special one in Minnesota for several reasons.
It certainly doesn't hurt that the Kings picked up their first win of the season, in exciting fashion over the Wild. Independent of the result, however, was an impactful and certainly heartwarming event that tied both teams together in a way that only the hockey community can.
That tie is Jack Jablonski, an LA Kings employee – and contributing writer here on LAKI I might add – who grew up in Minnesota as a Wild fan. Jack's life changed in high school, playing in Minnesota, when a hit he suffered during game play caused a severe spinal cord injury that left him paralyzed from the chest down, with limited movement in his upper body.
That's why a sold-out event gathered hockey fans together in the bowels of Xcel Energy Center before yesterday's Kings/Wild showdown. Ranging from Kings employees to local Minnesotans, a crowd of around 400 – 500 people showed up for a special evening, the annual Beat Paralysis Gala, held each year in Minnesota.
Jablonski described the Gala as the biggest night of the year for he and his charitable foundation, the Jack Jablonski Foundation, towards helping with the initiatives that the foundation has. This year proved to be no exception.
"This is usually the biggest day of the year for our foundation, it's a sold-out event and this is our biggest moneymaker so to speak in terms of what we take in annually for donations," he said. "For me personally, it's obviously a grateful day, to see the continued support, not only for myself personally but for the foundation. Everyone who continues to want to help my foundation and I thrive to help people in wheelchairs with spinal injuries."
Jablonski said that he hopes a night like this falls in the "six-figure range", meaning more than $100,000 raised towards research for spinal-cord injuries. With a donation package offered for those in attendance, which also included suite access for the Kings – Wild game, and a wide-arranging collection of items from a silent auction, opportunities to raise money for a worthy cause were aplenty.
"Right now a big focus of ours is upper limb function and blatter studies," Jablonski said. "That has a lot to do with spinal stimulation through electrodes and electricity going into the spinal cord and with tedious therapy and tasks and rehab in terms of function, we work towards improving the lives of people with paralysis in their upper limbs, and also helping to improve the lives of people that have had their bladder affected as well."
While an organizer of the foundation, Jablonski is also a trialist in the study his foundation was a part of funding.
As a result, he's gained added function in his upper limbs, going so far as to be able to feed himself on his own for the first time since his accident. He's poured his own glass of water too, all things that were not done before. As a part of an initial trial, 24 participants were involved and all 24 showed signs of improvement in their upper-limb functions. A worthy cause for so many, in an area that continues to need attention, especially as it pertains to several in the hockey community who have suffered life-changing injuries.
The opportunity to combine hockey and spinal-cord research, as yesterday's event did, was important for Jablonski.
"Being able to combine hockey with paralysis research and awareness is something that's very special and close to my heart," he said. "Obviously, it's two things that are very intertwined in my life and to be able to keep them together for the right cause is something that I don't take lightly but also I'm very grateful to have the opportunity to do."
It was also meaningful to him to have this event fall when the Kings took on the Wild.
Now a Kings employee, having been with the organization in a full-time capacity since the 2019-20 season, he's certainly got his ties to Los Angeles (a USC graduate) and the Kings organization. He still has a soft spot for the Wild, however, the team he grew up supporting and the team that supported him throughout his injury and recovery process, hosting last night's event in their arena.
Several employees from both teams were in attendance last night, including Alex Faust and Jim Fox with the broadcast team. Having the support of both organizations hit home in the best way.
"It's very special to have the Kings and Wild be a part of a night like this," Jablonski added. "Not only do we have the gala here before the game, but a lot takes place during the game as well. To be able to have the team that I grew up around and loving, as well as the team that I work for and love, is really awesome. Just to have both teams as a part of a night like this, something that we can all celebrate together in terms of focusing in on helping the lives of people with paralysis."
Looking ahead, the foundation has shown no signs of stopping, with a sold out event yesterday evening proving the momentum and change that Jablonski has been able to make, as he's made great strides towards research surrounding his own injury, and others who have suffered similar ones.
As a part of yesterday's festivities, Jablonski said that his foundation would be making a sizeable donation going towards supporting a new study regarding upper-limb movement.
"We're excited to get that money and be able to take it from donations and put it into clinical trial studies," he added.
With a determination not imaginable to many of us, we'll continue to follow the story over the years, with a hopes of continuing what was started here this evening – a combination of LA Kings victories and money raised for a worthy cause.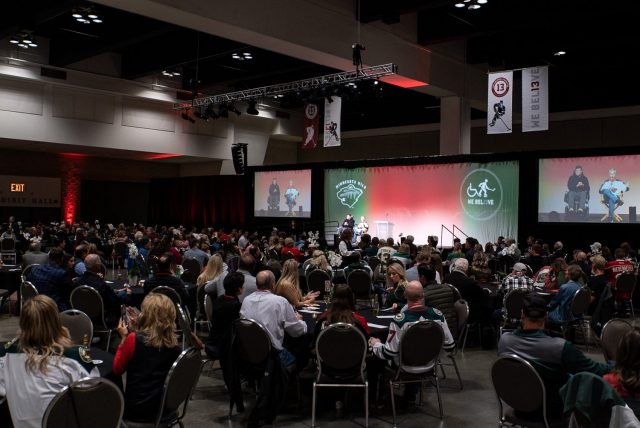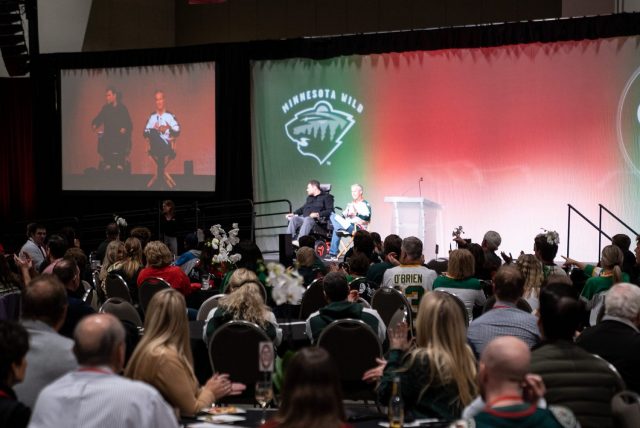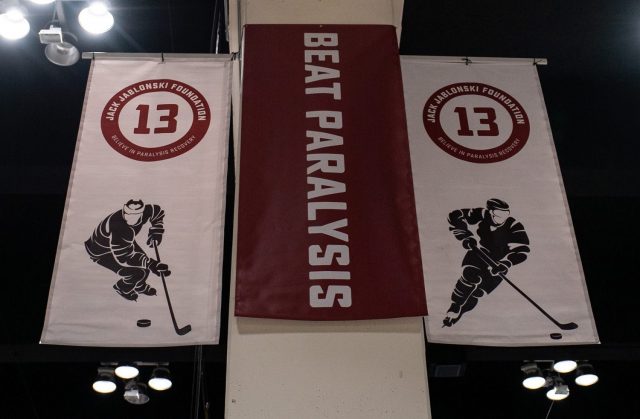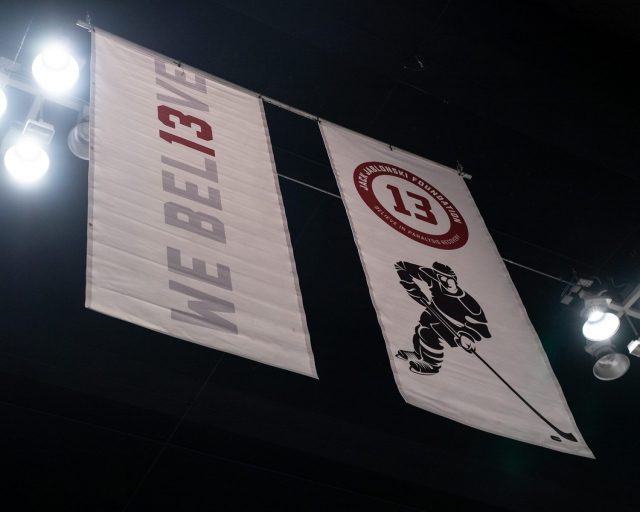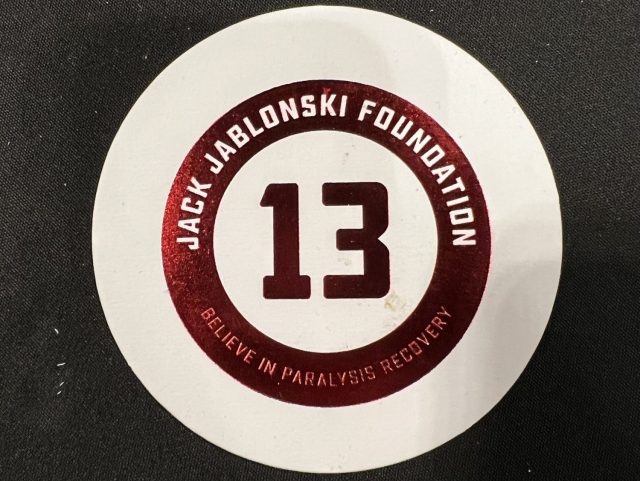 Coming up later on today Insiders, we'll have a breakdown of Kevin Fiala's three-point night yesterday in Minnesota, with a detailed look into his three goal contributions, as well as a recap of tonight's Ontario Reign game to cap off the day.