Good Afternoon, Insiders!
As we enter day……well it's a Thursday, let's look into some ways that the Kings are partnering throughout the community. First of all, and most perhaps most importantly, a $5,000 donation to the Kings Care Foundation can get you a pair of Jon Rosen game-worn Everett Silvertips Track Pants, which if you think about it are a bargain at any price. And how about that Easton logo on the pants, reminding me that I miss my orange Synergy Si-Core stick from youth hockey. A juggernaut #1 in the power rankings of best hockey sticks ever made.
If you're looking for less Insider-used clothing and more practical ways to help, here are some additional partnerships the Kings have announced over the last few days with regards to community outreach.
How To Help
Be like Alex Faust and donate blood! The voice of the LA Kings was a recent donor and you can be too. The Kings have partnered with Children's Hospital Los Angeles (CHLA) for a blood drive that will net you a pair of LA Kings tickets to a "mutually agreed upon regular-season LA Kings game", which is the language we use when we have no idea when regular-season LA Kings games will be next played. Those who donate either blood or platelets are eligible for the ticket offer – Call 323-361-2441 or sign up online here to make a donation appointment.
The Kings also outlined four additional ways to help the local community, through volunteering, donating or fostering. Read more here via LA Kings dot com.
Green Challenge
Another opportunity to win a pair of tickets to a to be scheduled sometime in the future LA Kings game is by taking the LA Kings Green Challenge. The Kings partnered with Grades of Green to create a an initiative that challenges and encourages families to stay active, think green and have fun while staying at home during the pandemic.
More on the Green Challenge is available HERE.
While this is a great initiative, it doesn't sound like one where I'd be setting myself up for success. I think I'm eliminated off the bat for not having children, and I wouldn't quite consider myself to be an artist, although the painting of fruit that I created in the first grade, that was showcased in the Latham Circle Mall art show might say otherwise. For those less artistically challenged, I'll throw in two tickets to a Reign game for the best art project that someone sends me from this initiative!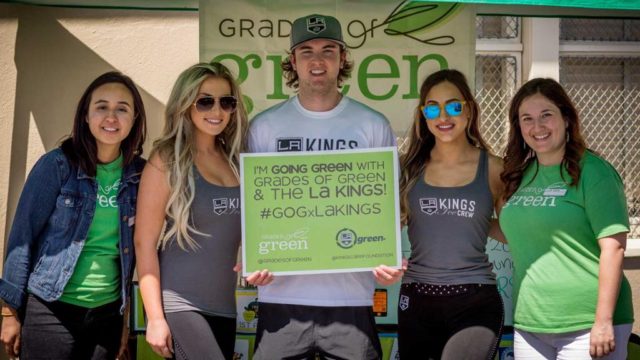 LA Kings Learn At Home
Finally, for those looking for some hockey-themed activities for their children, introducing the LA Kings Learn At Home program.
Included are coloring sheets, word searches, crossword puzzles, and additional programming with a focus on education. I took the liberty of providing a bonus 16th word in the word search component below.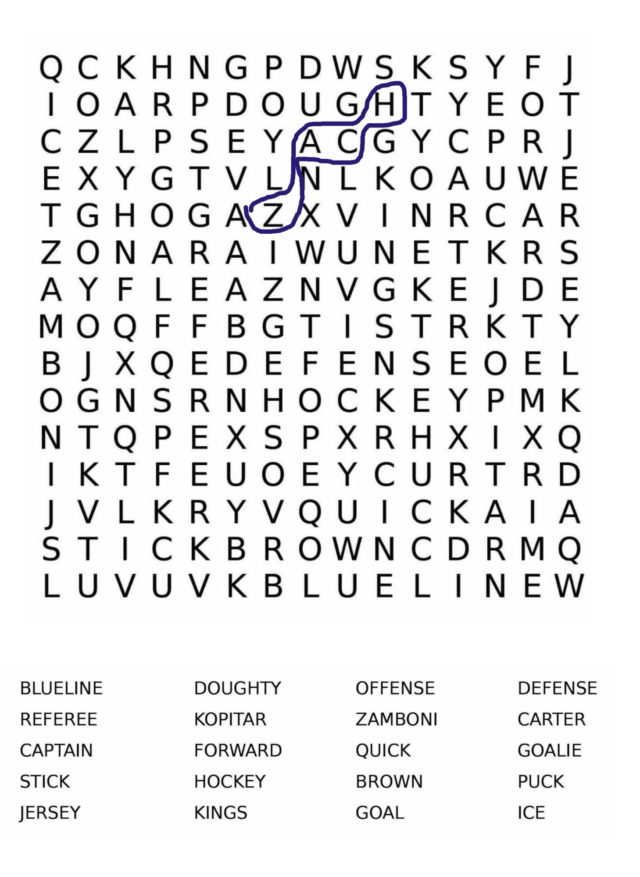 If someone would like to ship me a printer so I can participate here at home that would be great. All the resources for the Kings Learn At Home program are available HERE.
For a shameless plug, the Ontario Reign have a similar program in place with activities designed to keep young ones educated and entertained, at least briefly, during these times, available here.