March 23, 2020 – Day 11 of Quarantine
Insiders! Ahoy hoy. Hopefully March has treated you about as well as, well – I don't really know how to end that sentence! Sincerely, I hope the events of the past two weeks (or, if this is already out of date – in the past "hour" or "minute") haven't too negatively had an impact on your earnings, savings or mental health and that you're making do as best you can, with or without drones.
We've been practicing effective social distancing in the Rosen household, though it wasn't easy to enforce Saturday afternoon when every last kid on the block was split between riding bikes up and down the street and playing catch outside of their house. But enforce it we did, and we might've stripped some of the paint off the tricycle when disinfecting it. Rocky didn't mind the long bath.
While shooting the breeze with the neighbors and keeping a six-foot distance, it was shared that regulating a household with an (almost) four-year-old and a 15-month-old would be challenging in these times. And it is! The day-to-day is a real grind. For as much as we go on hikes and make Unicorn Slime and construct forts and art projects, there are still plenty of quiet moments like this: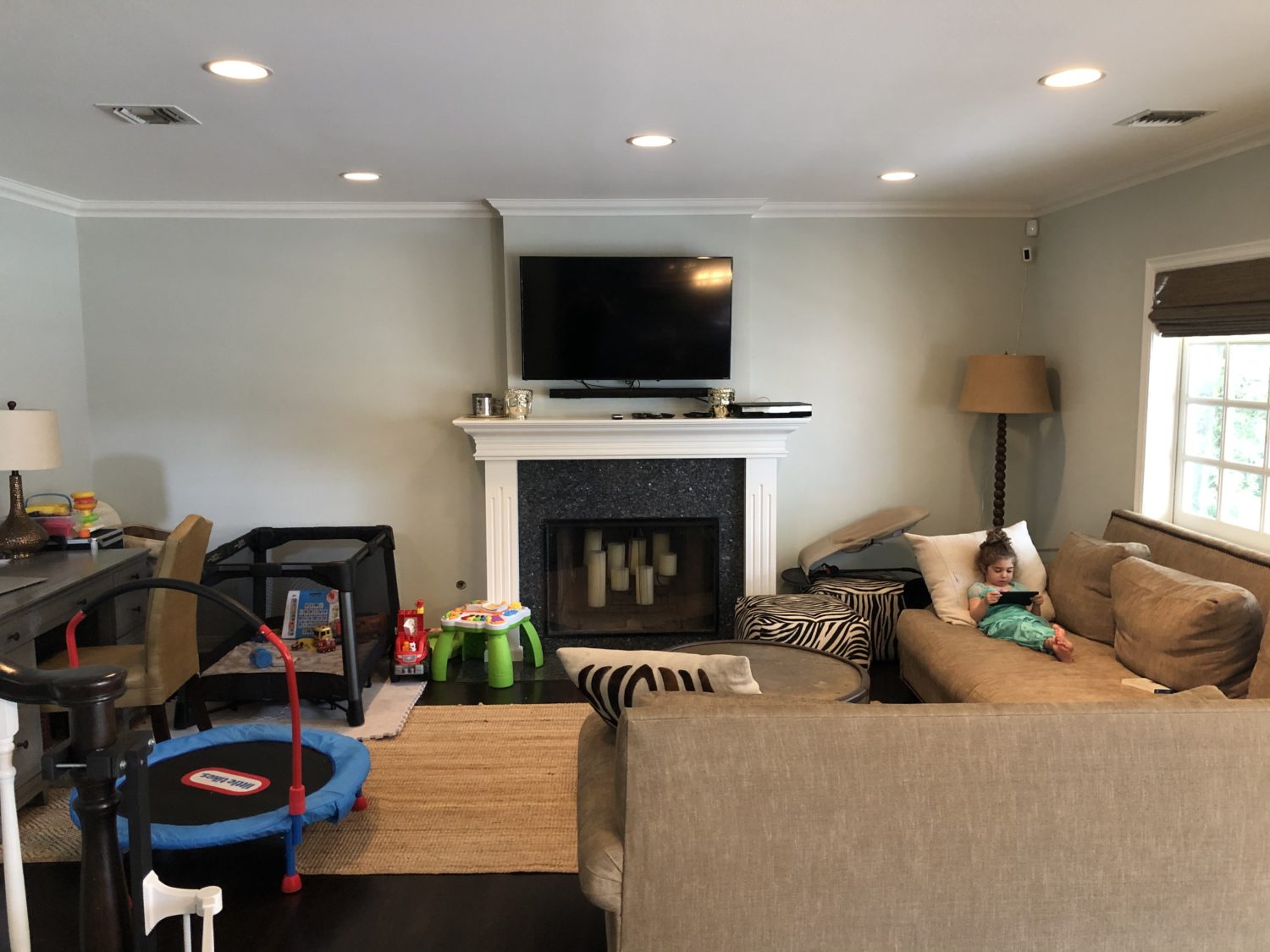 Ask me anything about Paw Patrol, and I will share with you strong opinions.
The science and technology used in PAW Patrol seems incredibly expensive and inefficient. Perhaps it could be applied elsewhere?

— Jon Rosen (@jonnyrosen) December 27, 2019
But this disruption doesn't greatly affect Raquel, who still has one more year of pre-school after this. It does not come at a time while she's writing a doctoral paper. She'll get by, and decades from now, while exiled on exoplanet Kepler-70b during the 2051-53 Larval Insurrection, probably won't recall too much of the interruption – or, perhaps, she will look back fondly upon those fading vestiges of democracy, freedom of movement and without the daily oppression brought on by our extraterrestrial warlike captors. The time before The Bugs came.
And to her credit, she's been a friggin' rock star and enormous helper. On Warbler-on-Ice, her tantrums/60 are off-the-charts good, like Jake-Muzzin-possession-rates-in-2013-14 good.
We've been trying to structure the weekdays more than the weekends, and in our free time on Saturday went on a long hike on the Deervale Trail just above our house in Sherman Oaks. We did this with Dom bursting through a Baby Bjorn that no longer fits him and Rocky walking most of the three and a half miles up and down, which came with a 450-foot elevation gain our calves and backs are still recovering from.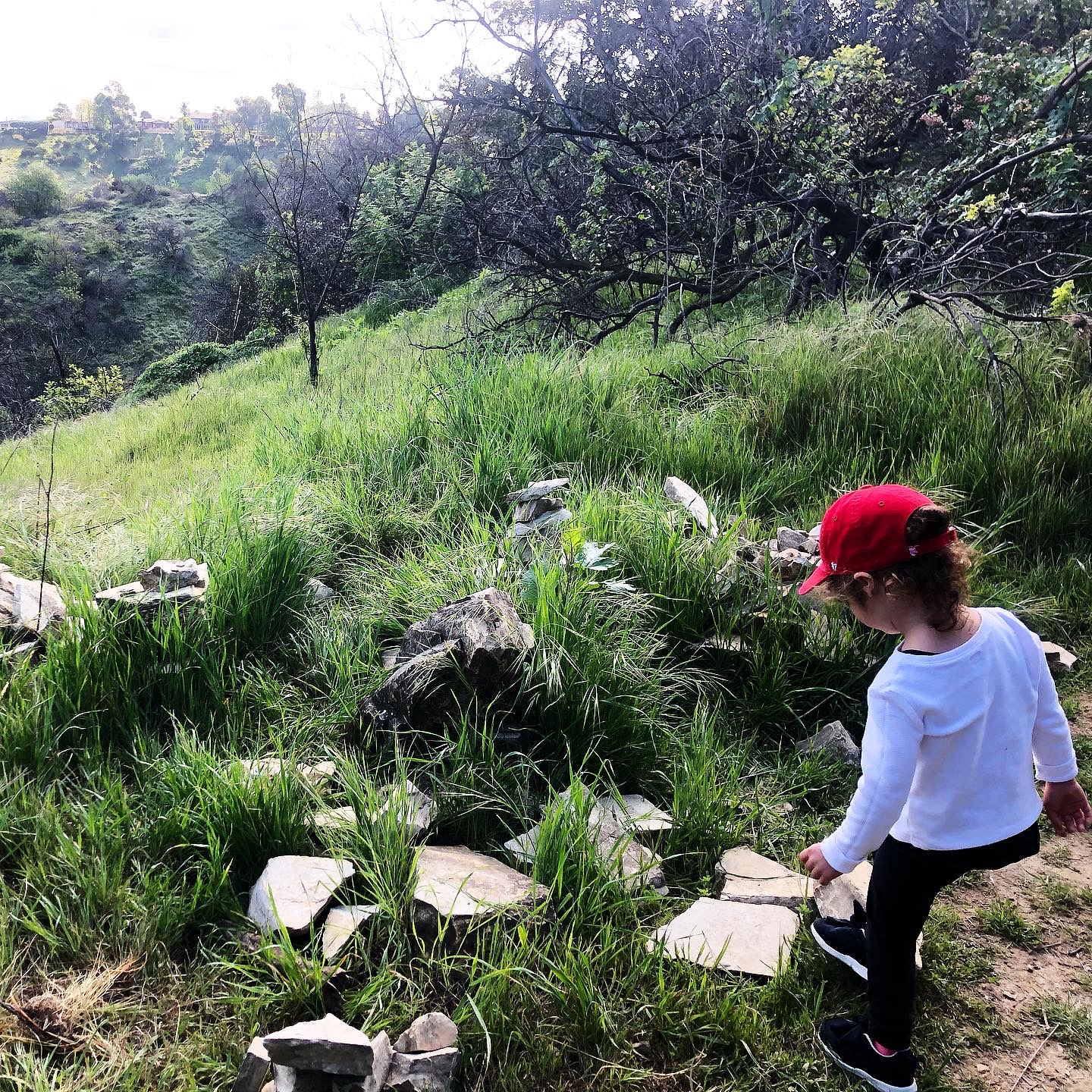 The trail was busy. I'd probably recommend holding off on visiting that particular trail until the Los Angeles Hiking Renaissance calms down a bit. I'm wary of how busy popular trails like Runyon and Fryman and Mandeville have been this week. Avoid at all costs the scenes from Huntington Beach and elsewhere over the weekend. Stay home, Insiders.
I'll try to work some hockey news and notes and feelings into these entries rather than compile the Rosen Family Journal. To start, here are FOX Sports West's upcoming Kings re-airs (sorry for the spoilers!):
March 24, 7:30 pm: Kings 2, Devils 1 (2/29/20)
March 27, 7:30 pm: Kings 1, Maple Leafs 0 (SO) (3/5/20)
March 31, 7:30 pm: Kings 7, Wild 3 (3/7/20)
April 3, 7:30 pm: Kings 3, Avalanche 1 (3/9/20)
April 4, 7:30 pm: Kings 3, Senators 2 (3/11/20)
Coming up very, very soon: The greatest game in LA Kings history?
Today on NBCSN: Game 7 of what @JimFox19 often describes as the best playoff series he's ever witnessed.

2014 WCF: @LAKings vs Blackhawks

Tune in 2:00 PT on @NHLonNBCSports pic.twitter.com/70NY5HX0CZ

— Alex Faust (@alex_faust) March 23, 2020
Also, Bailey has been livestreaming NHL 20 games on Twitch, a universe in which the Kings have extended their winning streak to 12 games and, maybe this should be the bigger news, lions have become hyper-sentient. The whole broadcast gang joined him for recent wins over Vancouver and Arizona, with last night's game viewable right here:
Watch NHL 20 from Baileylakings on www.twitch.tv
Audio, notes, photos and some journal entries will follow in the coming days. Thanks as always for reading, Insiders. Stay safe out there.