Good Morning Detroit and Good Morning, Insiders.
It's a back-to-back day after a late night last night. We departed Pittsburgh at approximately 11:30 PM Eastern Time and arrived to the hotel in Detroit at approximately 1:15 AM. No skate today for the Kings, so we won't see much on tonight's game until much later on. Like us, Detroit played last night in a different city and traveled, so not expecting any kind of skate on their end either.
A quick good morning post –
We seem to be following the NFL around the country. In Pittsburgh, entering our hotel as we were exiting were the NFL's Buffalo Bills and the NBC Sunday Night Football crew – I was told that Al Michaels, in a Kings hat, was working out in the gym on Friday. Pretty cool. The big, Sunday Night Football bus was parked across the street from the hotel and it was wild to see the number of credentials that crew had at check in, for one game.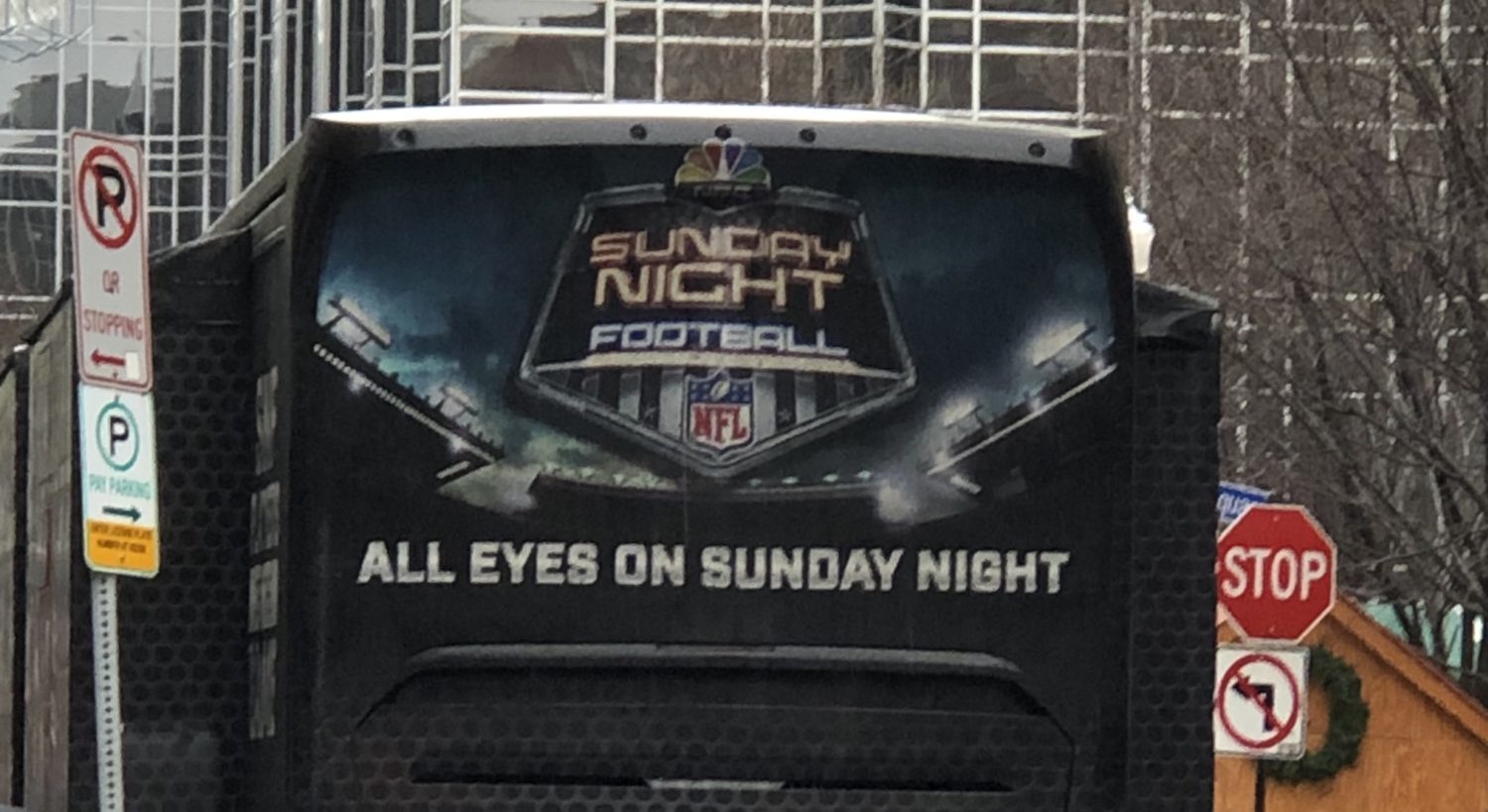 Now, as we arrive in Detroit, we get in on a Lions game day as they host the Tampa Bay Buccaneers this afternoon at 1 PM. A pretty meaningless game by standings standards, and one you'd imagine won't be particularly well attended, but still a busy day here in Detroit. Plenty of tickets available on Stubhub and Ticketmaster for around 30 bucks….not too shabby for NFL action!
Coming up later today is Waking Up With The Kings, a preview of tonight's action in Detroit and a preview of the Ontario's Reign's 3 PM matinee against Iowa. Much more to come, talk soon!