Several pre-game updates from Scotiabank Saddledome, where the LA Kings will look to win their third game in as many tries against the Calgary Flames (7:00 p.m. PT / FOX Sports West / FOX Sports GO / Hockey Night in Canada / AM 1150 / LA Kings Audio Network):
— A decision on Kyle Clifford (illness) will come, but there's optimism. "He seems to be feeling a lot better. We'll see how he is after warm-ups," Todd McLellan said.
— Zac Rinaldo appears to be in for Calgary, which wouldn't normally draw second bullet point notice. But this is also a Doughty-Tkachuk game, one in which primary actors also include Milan Lucic, Kurtis MacDermid, divebombin' Mark Giordano and maybe Kyle Clifford. I understand completely where McLellan's coming from when he opines that "you guys make more out of [Doughty-Tkachuk] than they even do." Completely valid point. Both teams want to play hard hockey, just as Kings-Flames games for decades before them were played. But there's something to be said for this current juncture, one in which the Kings play their final game of an 8-in-13, 10-in-17 stretch of the calendar against a heated divisional rival they've had recent and regular history with. "We're here to try and get two points," McLellan said. "It's been a long two weeks for us. We need all four lines to be playing. If we don't get everybody pulling on the same rope tonight we're going to have a tough night because of the fatigue factor building up."
— Cam Talbot will start for Calgary. He's 6-9-0 in his career against L.A. with a shutout, a 2.79 goals-against average and a .910 save percentage. Its Jack Campbell for the visitors, and he's 2-1-0 with a 1.26 GAA, a .964 save percentage and a shutout in four career games versus the Flames. He's not quite their Antti Raanta but has been awfully good against them in limited opportunity.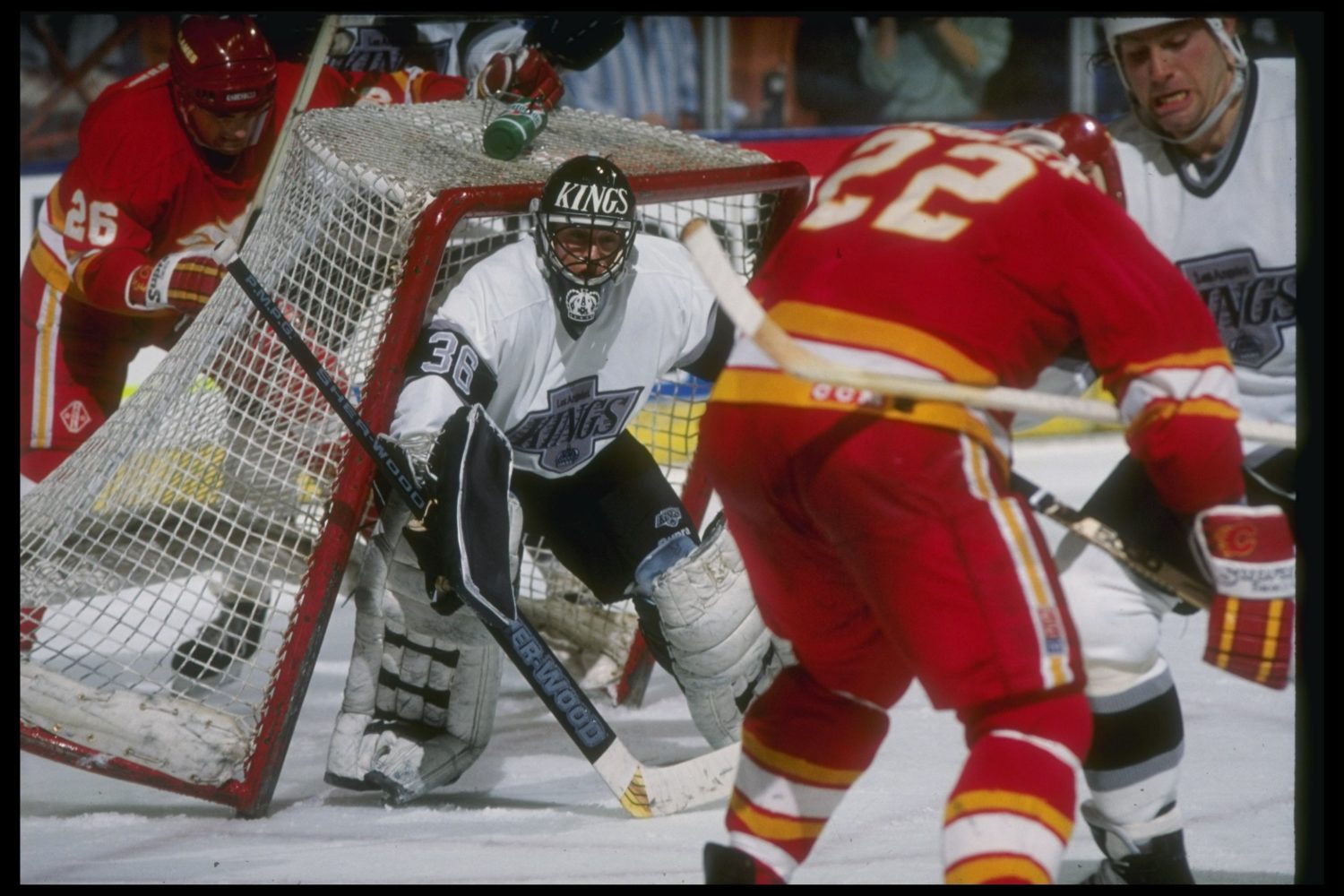 — Derek Forbort's going to be out a little while longer. The word from hockey operations earlier today was that he had "trouble getting through practice earlier this week" and that they'll continue to monitor him with "no timetable for return to practice."
Forbort had skated in two games with the Reign last week, so this is a tough blow to someone who'd put himself in position to return from an injury that has sidelined him since the summer. "I feel for him because he's worked so hard to get back into shape and to find a way to contribute," said McLellan, who said he'd know more about the defenseman's status upon returning home.
— More from McLellan: "The intangibles that go into a game are there night in and night out, and the want and the will to try and apply some of the principles and structure that we put in place is there every night. I really actually give our guys credit, because it would be easy to roll over and play dead and they haven't done that."
Lots more to come from cold and chilly Calgary…
Line rushes in Calgary

Iafallo-Kopitar-Brown
Carter-Amadio-Toffoli
Kempe-Lizotte-Wagner
Clifford-Prokhorkin-Lewis

Ryan-Doughty
Hutton-Roy
MacDermid-Walker

Campbell pic.twitter.com/XT12ycfCTn

— Jon Rosen (@lakingsinsider) December 8, 2019