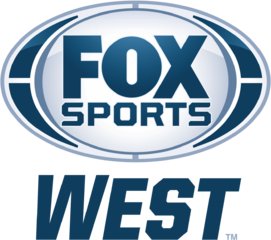 Broadcast details for the 2019-20 season, which will include 78 total FOX Sports West broadcasts, are below. Among the changes: Carrlyn Bathe will now travel to home and road games, Francisco X. Rivera and Nano Cortes will now broadcast 12 games on KWKW 1330 AM TU LIGA, and audio offerings on the LA Kings Audio Network will expand to offer a call-in show prior to select games, hosted by Jesse Cohen.
More to come from the first day of rookie camp, so you get this in press release format. Via the LA Kings:
The Los Angeles Kings and FOX Sports West today released their 78-game television schedule for the 2019-20 season, the club's 20th Anniversary campaign at STAPLES Center, Kings Senior Vice President, Marketing, Communications and Content Michael Altieri and FOX Sports West Senior Vice President and General Manager Lindsay Amstutz announced.
In addition, the Kings today announced all Kings preseason, regular season and postseason contests will again be streamed live on the LA Kings Audio Network on iHeartRadio, and one dozen home games will be broadcast on Spanish Radio.
All 82 Kings regular season games will be broadcast this season locally or on national television with regular season coverage of LA Kings Hockey on FOX Sports West kicking-off with the club's season opener, the Kings-Edmonton Oilers game in Alberta, on Saturday, October 5. The Kings' home opener, October 12, will also be broadcast on FOX Sports West after the team returns from their season-opening three-game road trip.
Kings television play-by-play announcer Alex Faust returns for his third season and is joined by analyst Jim Fox in the Kings broadcast booth. Fox, the former Kings forward, is entering his 30th season as the club's television analyst. From the production truck, Steven "Hoover" Dorfman will begin his 11th season on Kings telecasts, serving as the producer, and Mike Hassan will again direct the telecasts, a position he has held since 1995.
Games will air this season on FOX Sports West, Prime Ticket and KCOP-TV/Channel 13. As part of game coverage, the Emmy Award Winning "LA Kings Live" returns prior to and immediately following all home and road telecasts on FOX Sports West. Patrick O'Neal again serves as host, sitting alongside Daryl Evans for road games, while former Kings forward and two-time Stanley Cup winner Jarret Stoll is back on "LA Kings Live" for home telecasts. Fox also joins pre- and post-game shows to offer viewers further analysis. In addition, Carrlyn Bathe is back for her second season to deliver interviews, reports and social media updates surrounding home and road telecasts while "LA Kings Insider" Jon Rosen returns to give frequent updates and reports.
Also returning to the TV programming lineup in 2019-20 is "LA Kings Weekly." The show takes Kings fans behind the scenes with exclusive interviews, unique features and more. The half-hour show debuts on October 12 on FOX Sports West immediately following the Kings-Predators contest, and to start the season, the "LA Kings Season Preview Special" will debut on September 23 before and after the Kings-Ducks preseason game on FOX Sports West.
The on-ice action begins with three Kings 2019 exhibition games (September 21 in Salt Lake City on Prime Ticket and September 23 versus Anaheim on FOX Sports West). One additional Kings game will be broadcast on Prime Ticket: The Kings-Ducks preseason game in Anaheim on September 25 (Ducks broadcast).
On radio, the Kings and iHeartMedia Los Angeles will again team-up and extend the innovative digital partnership the two teams launched last year as all Kings games stream live on the LA Kings Audio Network, a custom station available on iHeartRadio, iHeartMedia's all-in-one digital music, podcast, on demand and live streaming radio service.
Hall of Famer Nick Nickson returns for his 39th season as the radio "Voice of the Kings" and Evans, the former Kings forward, will serve as Nickson's partner for the 21st consecutive season. On the radio only three current club broadcasting duos have worked together longer than Evans and Nickson (Toronto – Joe Bowen and Jim Ralph started together in 1997-98; Detroit – Ken Kal and Paul Woods started together in 1995-96; and Ottawa – Dean Brown and Gord Wilson started together in 1992-93).
The LA Kings Audio Network this season will expand to include additional live Kings programming beyond the games, pregame shows and postgame shows. Jesse Cohen will lead the club's podcast efforts on the medium which will also include a pregame call-in show prior to select Kings games.
In 2019-20 the Kings and KWKW 1330 AM TU LIGA will broadcast 12 home games in Spanish, an increase from last year's 10 broadcasts. Francisco X. Rivera and Nano Cortés will call all 12 Kings games this season on TU LIGA, which was known last year as ESPN Deportes. This year's broadcast schedule on TU LIGA is as follows and includes Opening Weekend at STAPLES Center: 10/12, 10/13, 10/19, 11/2, 11/30, 12/23, 12/31, 1/4, 1/29, 2/22, 3/9 and 3/19.
The broadcasts on FOX Sports West will also help showcase various Kings theme nights at STAPLES Center this season including Hockey Night in LA, the club's new Kids' Days series and '90s Night (February 22) and 80s Night (March 21) among many others.
As previously announced, the following Kings games this season will be broadcast on NBCSN: October 9 (at Vancouver), January 8 (vs. Dallas), January 29 (vs. Tampa Bay), February 12 (vs. Calgary), February 26 (vs. Pittsburgh) and March 1 (at Vegas). The Kings-Colorado Stadium Series contest in Colorado Springs will be broadcast on NBC. Games on these dates – October 5, October 19, November 9, November 30, December 7, December 28 and March 21 – are to be broadcast on CBC's Hockey Night in Canada.
Twitter
@alex_faust
@JimFox19
@FX_Rivera
@NanoCortes123
@Patrick_ONeal
@jarretstoll
@DarylEvans15
@CarrlynBathe
@lakingsinsider
@hoovbud
@joelgoodling
Instagram
@faust_alex
@pucksly19
@franciscoxrivera
@nanocortes123
@patrick_oneal
@darylevans15
@carrlynbathe
@lakinsider
@hoovbud
@joelgoods