Forward Sheldon Rempal and defenseman Sean Walker represented the Ontario Reign at the 2019 AHL All-Star Classic in Springfield, MA this past weekend. The two players competed in Skills Competition on Sunday, helping lead the Western Conference to a 17-14 win over the Eastern Conference, as well as the All-Star Challenge on Monday, as the Pacific Division went 1-2 across their three games played. It was the first All-Star experience for both players and both had positive outings –
Rempal helped his team to a goal in the Puck Control Relay, scored on 3-of-5 shots in the Rapid Fire event and tallied four points (1-3-4) from three games in the All-Star Challenge.
Walker helped his team win the lowest overall time in the Fastest Skater event, scored on his attempt in the Breakaway Relay, and scored a goal in all three games during the All-Star Challenge.
Ontario will host the next edition of the event, the 2020 AHL All-Star Classic. READ MORE HERE on the Reign hosting the event, the first time it will be held in the State of California.
Below are photos and videos from their time at the event –
Skills Competition
Introducing OUR #AHLAllStar representatives! pic.twitter.com/xRtzjLwJsJ

— Ontario Reign (@ontarioreign) January 28, 2019
That edgework, though. #AHLAllStar pic.twitter.com/OhmTlU7dJw

— AHL (@TheAHL) January 28, 2019
Now it's Walks' turn!

Helps the West get another goal with the faster team average in the Fastest Skater competition! pic.twitter.com/yrc5cPkOhF

— Ontario Reign (@ontarioreign) January 28, 2019
When you light up the hometown goalie……sorry @ThunderbirdsAHL 😬 pic.twitter.com/64n8Kxr4J7

— Ontario Reign (@ontarioreign) January 28, 2019
Pass, Shoot, Score!

cc: @Condors @Chicago_Wolves. #AHLAllStar pic.twitter.com/qu7f4YBs5a

— Ontario Reign (@ontarioreign) January 28, 2019
The handles, the shot and the jump! #WalksThisWay #AHLAllStar pic.twitter.com/VkkTNDIn51

— Ontario Reign (@ontarioreign) January 28, 2019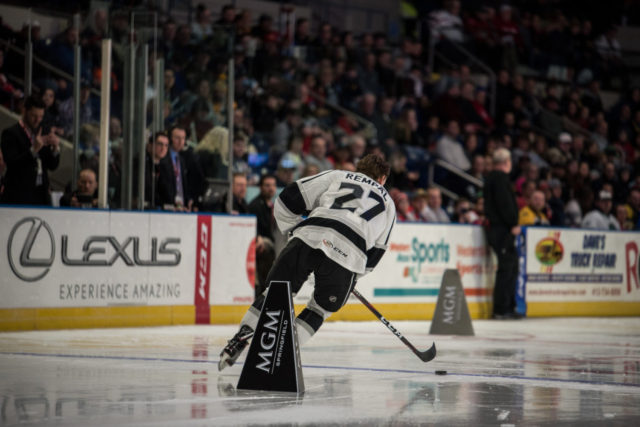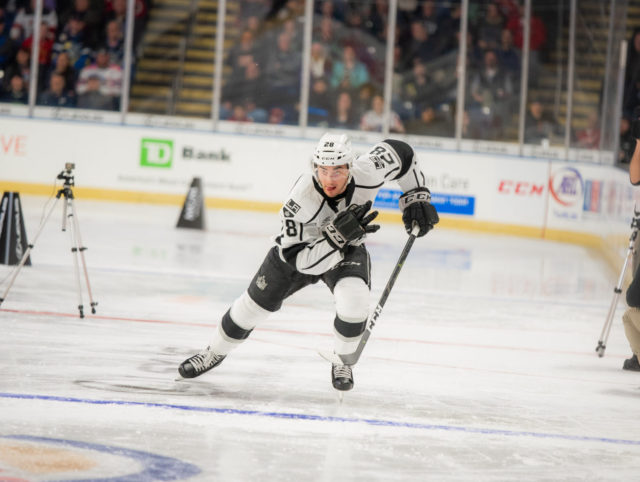 All-Star Challenge
The Pacific Division is off and skating! A goal and an assist from Rempal, the game-winning goal from Walker in a 4-2 win over the North! pic.twitter.com/yZUpsJdQGe

— Ontario Reign (@ontarioreign) January 29, 2019
Game-winning goal nottttttttt a big deal. pic.twitter.com/1zqN12eI5s

— Ontario Reign (@ontarioreign) January 29, 2019
The Pacific drops its final game of the tournament, but ANOTHER beautiful Rempal to Walker goal to cap things off! pic.twitter.com/5Pt0vksGna

— Ontario Reign (@ontarioreign) January 29, 2019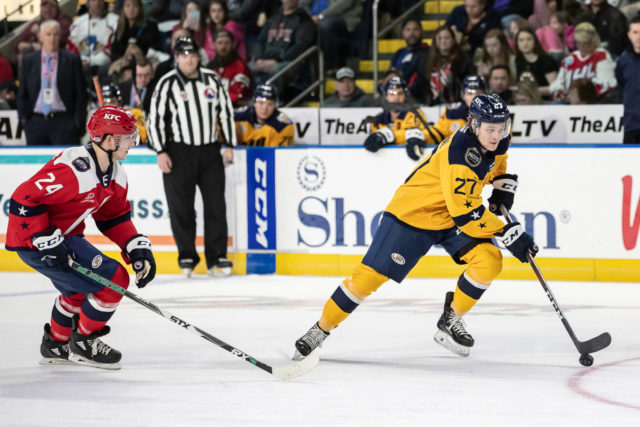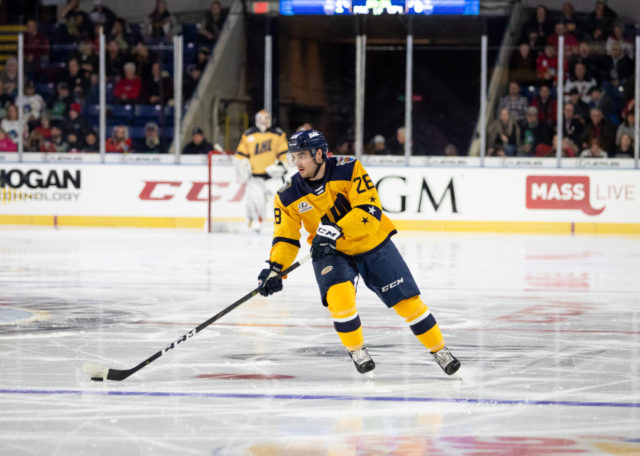 All Photos – Credit American Hockey League