Via Councilmember Bob Blumenfield:
COUNCILMEMBER BLUMENFIELD AND LA KINGS TO ANNOUNCE NEW PARTNERSHIP TO BUILD YEAR-ROUND PUBLIC ICE RINK IN LOS ANGELES
LOS ANGELES, CA – Councilmember Bob Blumenfield will join Los Angeles Kings President and Hockey Hall of Famer Luc Robitaille to sign a Memorandum of Understanding (MOU), solidifying a new public-private partnership to build and operate the 'Reseda Ice Rink.' It will be the City's first ever year-round recreational ice facility. At Blumenfield's direction, the City recently acquired two former Community Redevelopment Agency (CRA) parcels for this project in the heart of Reseda on Sherman Way between Lindley and Etiwanda. With the signing of the MOU, the Kings and the City of Los Angeles will take a crucial final step before construction for this unique facility.
Blumenfield and Robitaille will be joined by other integral partners including Kelly Cheeseman, COO of the Los Angeles Kings and AEG Sports; Michael Shull, General Manager of the Department of Recreation and Parks; and Sylvia Patsaouras, President of the Recreation and Parks Commission. There will also be representatives from the American Sports Entertainment Company (ASEC), the largest independent owner/operator of ice rink facilities in the United States.
This project is a key part of Blumenfield's Reseda Rising initiative which is a multi-front effort to reinvest in the community and enhance Reseda as a center for entertainment and small business. The $26 million facility will be funded by Proposition K, the Kings and through other City resources. When completed, the facility will be owned by the Department of Recreation and Parks, managed by the Kings and will serve kids and residents of the West Valley and the entire region.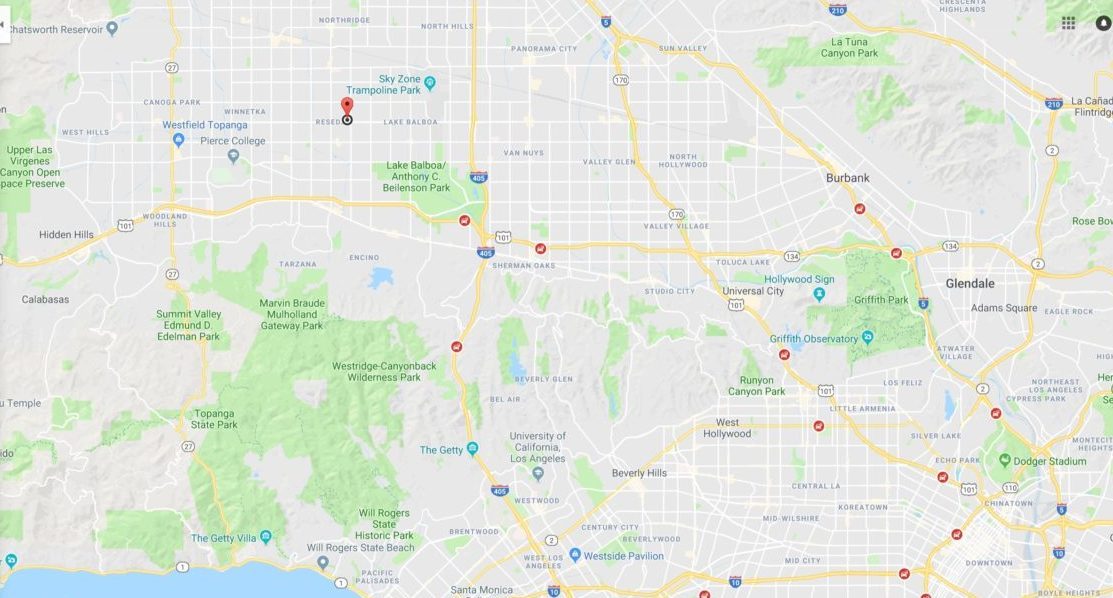 Related Stories: Reseda Rising | Ice skating and roller hockey facility coming to Reseda land that city of LA is buying (April, 2018) | Valley skating rink project no longer on ice as LA City Council rolls on funding plan (August, 2017) | Shuttered Reseda Theater gets green light to become Laemmle multiplex (July, 2016)