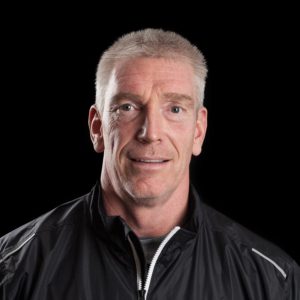 Mike Stothers on approaching a camp where only a couple of players may be with the Reign this season but many may be Reign players down the road
There's a couple of guys that are going to be in Ontario and playing for us. We're excited about the opportunity for them and we saw a little bit of those guys last year at development camps, training camp, the graduation process, a guy like Kale Clague, a defenseman, we're looking forward to him. It's an opportunity to see some of the other young guys, the most recent draft picks, get them on the ice and get to know them a little bit both on and off the ice and see what they've got. In most cases, it'll be a year or two before we see these guys playing on a regular basis.
On training these players off the ice, not just on the ice
First of all, as a pro, that's what you have to learn, it's not all just on the ice stuff that you're working on. Becoming a good pro, it's how you look after yourself off the ice, what do you do to keep yourself in top shape, how do you get bigger, how do you get stronger, how do you get faster, how do you get quicker. You can't do everything on the ice, so a lot of the stuff that goes into it, whether its video, meetings, nutrition, workout regimens and then you take it another step further and you have guys on the ice. We've got a great development staff, we have a great support system that allows these guys to maximize their potential and give them a little bit of a taste of what it's like to be a pro.
On the experience from his own career that he can pass along to these young players
First and foremost, you don't want them to come in here with a whole lot of pressure or high expectations. These kids are coming in, they're somewhat nervous about what to expect and we try to put them at ease. They're not being evaluated or critiqued, they're being given some specifics that they can work on to improve themselves and it's a way to get them acclimated to the Kings philosophies, the Kings family. It starts with upper management and works all the way down to the coaching staff.
On what he looks for from a camp invite that may get an NHL or AHL contract down the road
There's always hope. I think every year that I've been involved with the Kings, there's been somebody that's impressed the coaching staff or management or the scouts in this development camp itself and have gotten themselves the opportunity to attend training camp and then beyond there, get themselves an American Hockey League contract or beyond. I guess if anything else, one never knows.
On being around the game again after a couple of months off
It's good, you find out just how much you missed the game of hockey. It's tough when the season ends and there's the grieving process when you haven't won the whole thing and there's the fatigue and the recovery and you realize how much goes into a hockey season. Once you get back into the rink and you see the kids on the ice, you see just how excited they are to be on the ice and playing, it kind of gets your juices going, gets the passion going. It's a good time of year. It's still early in the stages of the upcoming season, we just finished up with the Stanley Cup Finals, we just finished up with the draft and free agency is coming up so there's always things going on 24/7 in the game of hockey and it's just kind of refreshing to be back in the rink.