LOS ANGELES KINGS VS VEGAS GOLDEN KNIGHTS
Wednesday, September 13, 2017, 1:00 p.m.
First Period
1) VGK – Tomas Hyka (Cody Glass, Alex Tuch), 1:25
2) VGK – Cody Glass (Dylan Coghlan, Keegan Kolesar), 13:30
Second Period
3) VGK – Nikolas Brouillard (Cody Glass), 17:03
Third Period
3) VGK ENG – Patrick Bajkov (unassisted), 15:54
Mike Stothers, on the two rookie games:
Well, you know what, I was certainly impressed with game one. We were on the hunt, we played more on our toes and we were the ones that were dictating the play. Today I thought maybe fatigue or mental fatigue, we were retreating, we were on our heels, we were chasing, and there you see the two end results. But that's going to happen with young guys. Some nights it's going to be there, some nights it's not. It's part of the process of them getting used to making sure they'e doing it each and every night. But we've worked 'em pretty hard in the last four or five days. They've worked hard, so there might not have been a whole lot left in the tank today.
Stothers, on L.A. generating opportunities on the rush Tuesday and Vegas doing so Wednesday:
Yesterday we got out of our zone in a hurry, and again, we were the ones pushing the pace. Today they did a good job. Like, our forecheck wasn't as good and they exited their zone pretty easily and carried the speed through, and you know what? They middle drive, wide lane. We all talk about the same things. It's just about who's going to execute it better. Yesterday I thought we did, today I thought they did.
On the performances of Cal Petersen and Matt Villalta in net:
I liked both of them. I thought last night, you know, you get scored on a minute and 15 into the game, Cal probably could've let it bother him. You could just see how composed he was. He just stayed the same and just played a real solid game for us. Today I don't think Matty didn't have as good of a collective group in front of him, and I don't think that's fair to him, but I thought he made the saves he had to, he made some saves that were unexpected and he held us in there.
On experienced players who'd never worn a Kings jersey, specifically Boko Imama and Alex Iafallo:
I liked the presence that Boko brings. Not only is he a presence, he gets around the ice well, he's got a great shot. He's kind of the bruising power forward you're looking for to help the skilled forwards. And then you've got a guy like Alex, and those guys were pretty good together. Iafallo, he's been exceptional right from day one. Every day you notice him for all the right reasons, and he might've separated himself from the rest of the pack just because of his hockey IQ and his hockey sense and the skill set that he has to go with it.
Photos, courtesy of Jon Bradley: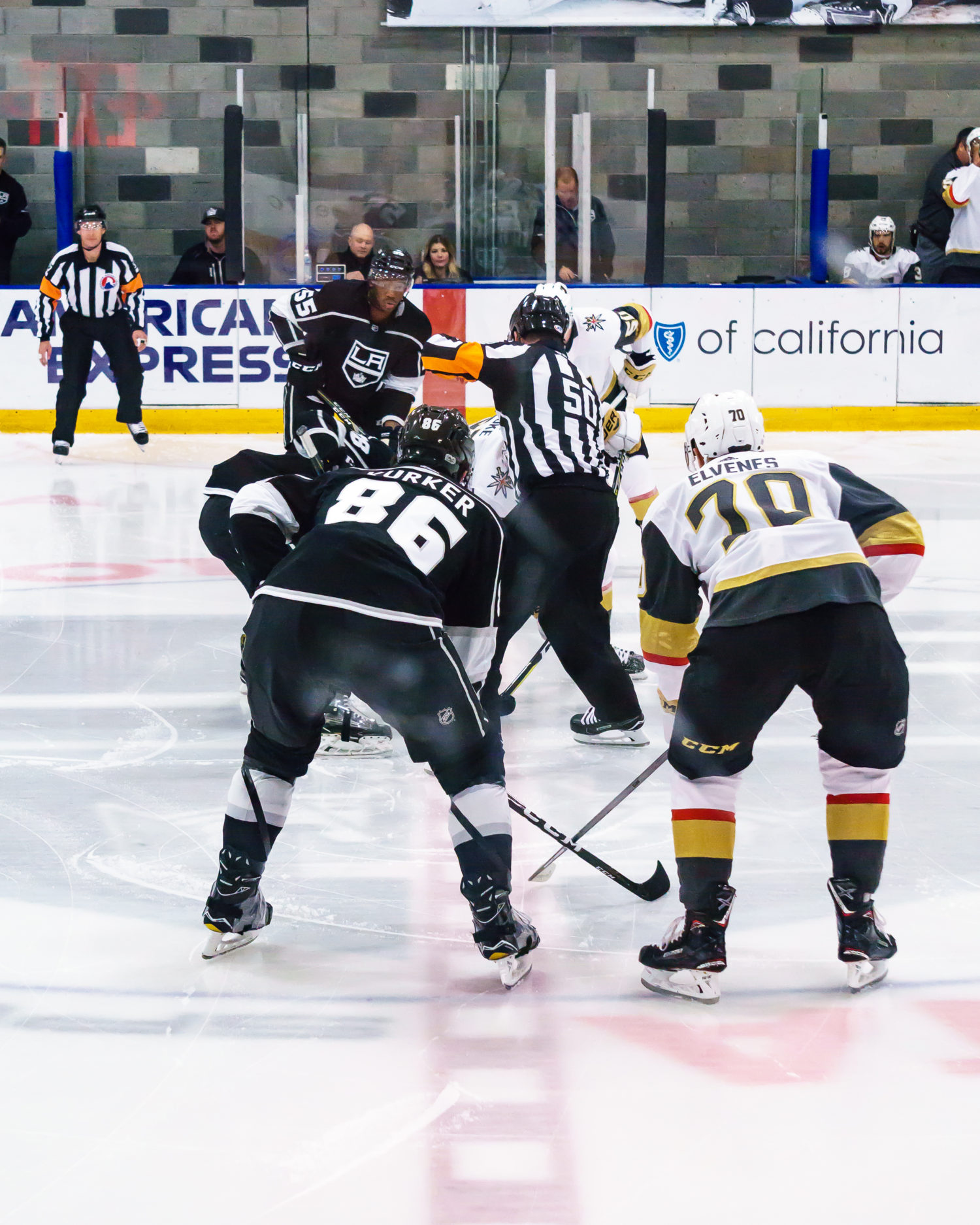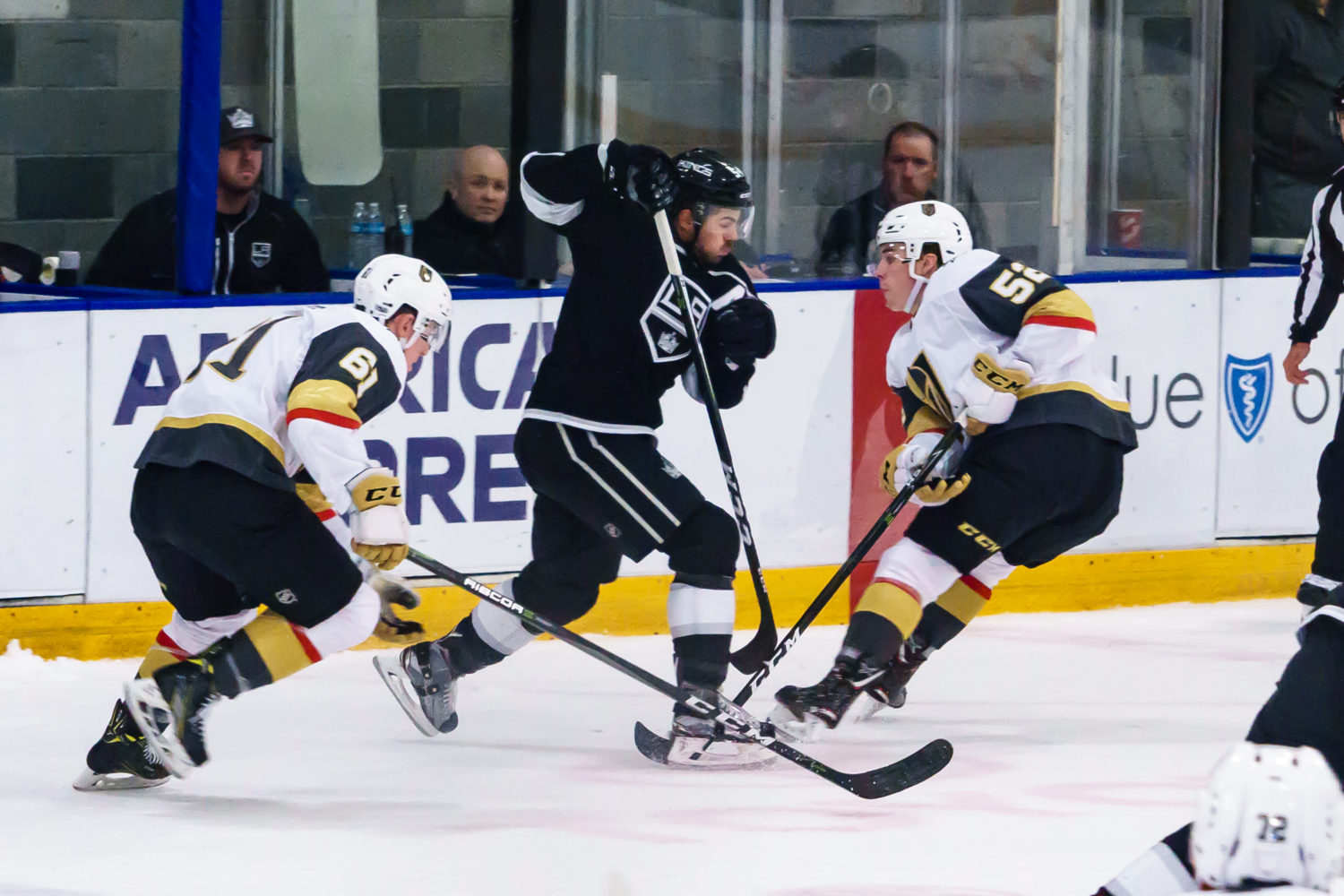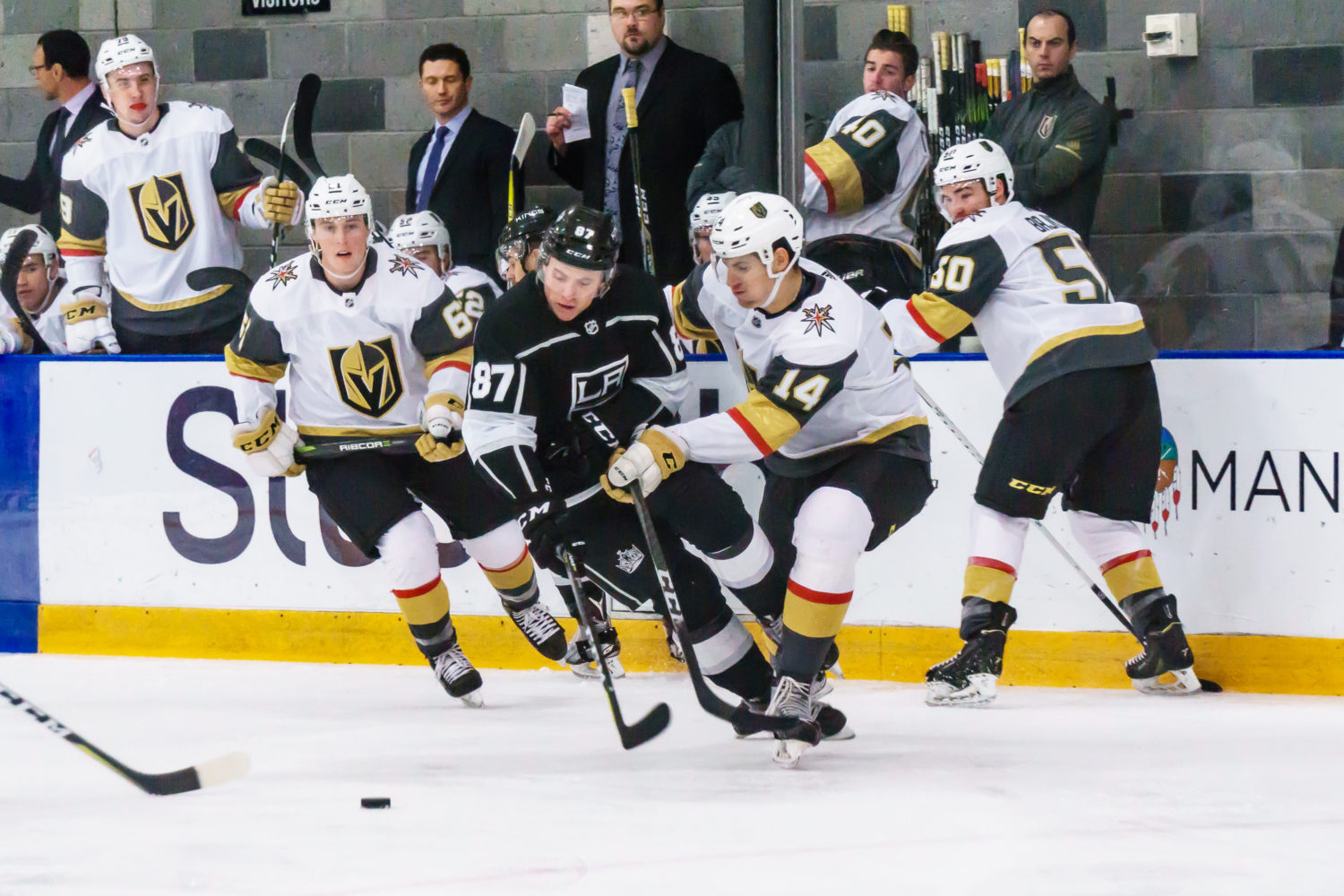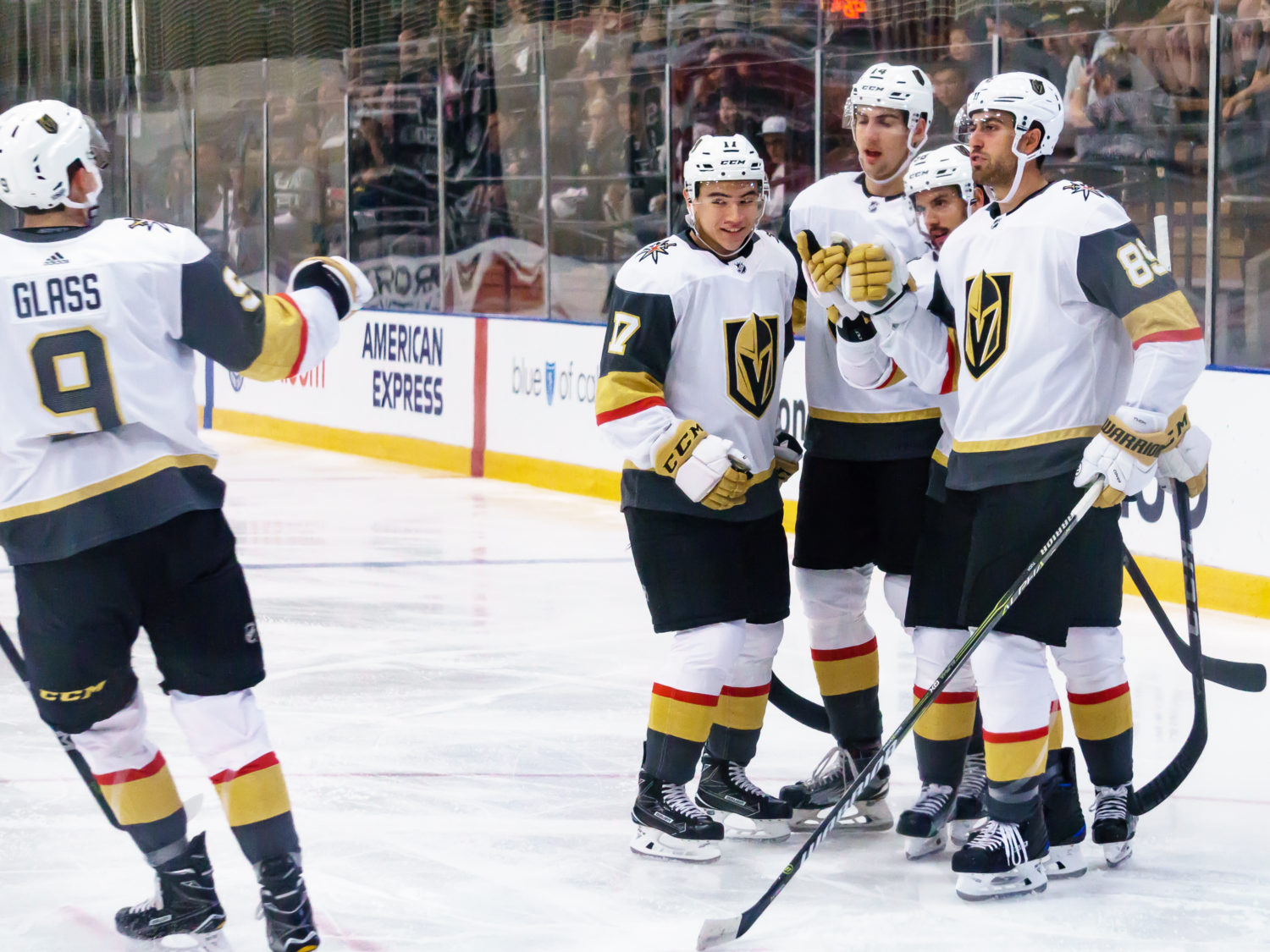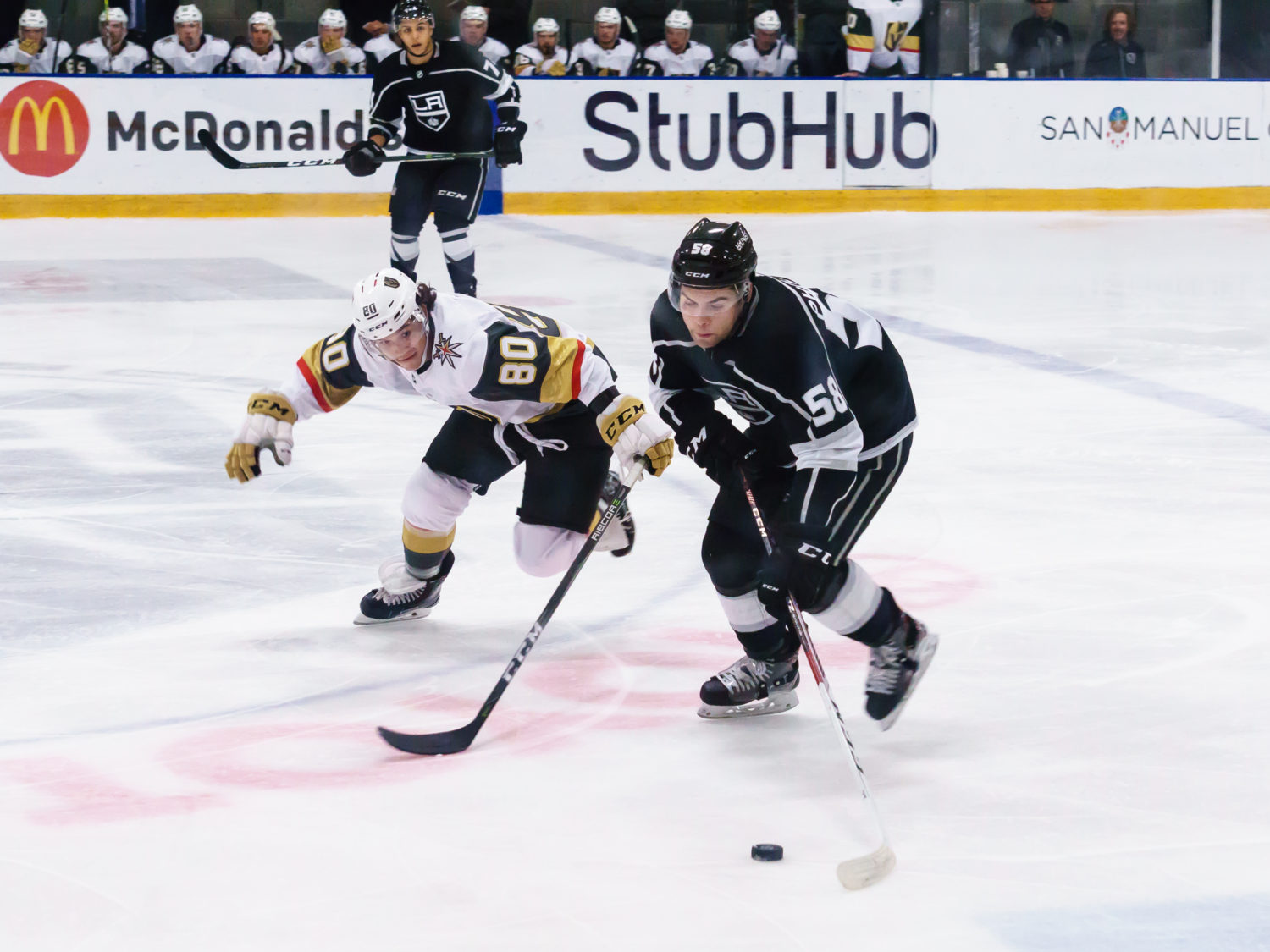 -Lead photo courtesy Jon Bradley