The Los Angeles Kings will appear on NBCSN 12 times in the 2017-18 season, the Kings and NHL announced in coordination with NBC on Monday.
Thursday, October 5: KINGS vs Philadelphia, 7:00 p.m.
Wednesday, October 18: KINGS vs Montreal, 7:30 p.m.
Tuesday, November 7: KINGS at Anaheim, 7:00 p.m.
Tuesday, December 5: KINGS vs Minnesota, 7:00 p.m.
Thursday, December 28: KINGS vs Vegas, 7:00 p.m.
Tuesday, January 2: KINGS at Edmonton, 6:30 p.m.
Thursday, January 18: KINGS vs Pittsburgh, 7:00 p.m.
Friday, January 19: KINGS at Anaheim, 7:00 p.m.
Thursday, February 1: KINGS at Nashville, 5:30 p.m.
Tuesday, February 27: KINGS at Vegas, 7:30 p.m.
Thursday, March 15: KINGS vs Detroit, 7:00 p.m.
Monday, March 19: KINGS at Minnesota, 5:00 p.m.
all times PT | all national Kings games will appear on NBCSN | CLICK HERE for the Kings release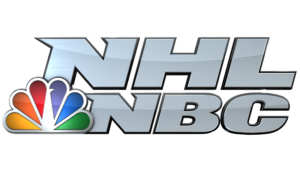 Bullet Points:
-The 12 national games are an increase over the last two seasons, when they were broadcast on NBC properties nine times in 2016-17 and 10 times in 2015-16. In 2014-15, during the team's defense of their second Stanley Cup, 13 Kings games were broadcast on NBC/NBCSN.
-Several of the games scheduled to be broadcast nationally this season may also be broadcast regionally on FOX Sports West and blacked out locally on NBCSN. Such details could be learned when FOX Sports West and the Kings release their broadcast schedules, which typically happens in September.
–Please note that games scheduled for October 5 (vs Philadelphia), December 5 (vs Minnesota), December 28 (vs Vegas), January 2 (at Edmonton), January 18 (vs Pittsburgh), February 1 (at Nashville), February 27 (at Vegas) and March 15 (vs Detroit) have new start times.
-Los Angeles' 12 games on NBC properties are the most in the Pacific Division and tied (with Minnesota) for the second most in the Western Conference, behind Chicago (via Puck Daddy). The only teams with more games broadcast nationally on NBC are Chicago (17), Philadelphia (16), Pittsburgh (16), Washington (15), Boston (15) and the New York Rangers (14). The expansion Vegas Golden Knights will be broadcast five times on NBC, twice against the Kings.
-For the first time since 2011-12, no Kings-Sharks games will be broadcast nationally on NBC or NBCSN. For the first time since 2012-13, no Kings-Avalanche games will be broadcast on NBC or NBCSN.
Via NBC:
-NBCSN will televise seven games through the first week of the season, highlighted by the season-opener between the St. Louis Blues and two-time defending Stanley Cup champion Pittsburgh Penguins; the Detroit Red Wings' first-ever regular-season home game at Little Caesars Arena vs. the Minnesota Wild on Oct. 5; the Vegas Golden Knights' first-ever home game vs. the Arizona Coyotes on Oct. 10; and a Wednesday Night Rivalry clash between the Penguins and Washington Capitals on Oct. 11.
-NBC will present the 2018 Bridgestone NHL Winter Classic between the New York Rangers and Buffalo Sabres from Citi Field in New York City, home of Major League Baseball's New York Mets, on Jan. 1, 2018, at 1 p.m. ET.
-NBC will air exclusive coverage of the 2018 Coors Light NHL Stadium Series in primetime on March 3, 2018, at 8 p.m. ET, when the Toronto Maple Leafs face the Capitals at Navy-Marine Corps Memorial Stadium in Annapolis, Md., home of the U.S. Naval Academy.
-NBC will present coverage of the NHL All-Star Game from AMALIE Arena in Tampa, Fla., home of the Tampa Bay Lightning. NHL All-Star Weekend will take place Saturday, Jan. 27 and Sunday, Jan. 28, and will include the NHL All-Star Skills Competition™ and the NHL All-Star Game.
-The 2017-18 regular season on NBCSN will feature 23 Wednesday Night Rivalry telecasts, plus five Wednesday Nightcaps and five Sunday Night Hockey exclusive games. WNR will feature the biggest rivalries in the NHL, including Penguins-Capitals, Blues-Blackhawks, and Canadiens-Bruins.
-At least 53 of NBC and NBCSN's 99 telecasts will feature at least one Western Conference team, and every U.S. team will appear on NBC or NBCSN in the regular season.