The Los Angeles Kings have checked an additional six names off their restricted free agents list, signing defensemen Kevin Gravel, Zac Leslie and Kurtis MacDermid and forwards Justin Auger, Michael Mersch and Andrew Crescenzi to one-year, two-way contracts with average annual values of $650K. The wonderful resource Cap Friendly first reported the Auger signing on Thursday evening, which comes with a $60,000 salary in the minors.
With the signings, the team's lone remaining RFAs are Paul LaDue and Jonny Brodzinski. It is possible that more signings will be announced later today or this weekend.
There's no great drama here; all were expected to come to terms with the club in the current time span. The only small wrinkle was Gravel, who had elected for salary arbitration. But there was never expected to be any significant delay in coming to terms with the defenseman, who, like the others, ultimately signed a two-way deal that carries a league minimum salary at the NHL level.
Though Gravel has NHL experience, he'll still have to win a competition to hold onto his spot on the team. He'll have an inside shot at doing so, which will make a player like MacDermid, who would have to clear waivers to be assigned to Ontario, a person of interest come training camp. Other interesting figures will be Auger and Mersch, who will compete against several more entrenched forces for a spot on the team without an organizational safety net of waiver freedom.
In addition to MacDermid, Mersch and Auger, several others who would have to clear waivers to be assigned to the Reign include Crescenzi, Jack Campbell, Darcy Kuemper and Jeff Zatkoff. Brodzinski, LaDue, Gravel, Oscar Fantenberg and Adrian Kempe, among others, are not yet waiver eligible. Campbell and Crescenzi have previously cleared waivers.
We're at the juncture of the off-season where the majority of the signings are players who could play in either the AHL or NHL, so it's tough to provide an exact representation of the 2017-18 salary structure. Cap Friendly has a very helpful page, and based on their financials, Los Angeles has 22 players, plus Mike Richards' cap recapture and termination fee, and Matt Greene's buyout, at a combined $69.06M. These figures include Kempe, Gravel and Kuemper on the team, and not Mersch, MacDermid, Zatkoff, Campbell, Auger, Leslie or Crescenzi (or LaDue or Brodzinski, who don't yet have contracts). More to come, Insiders…
Gravel: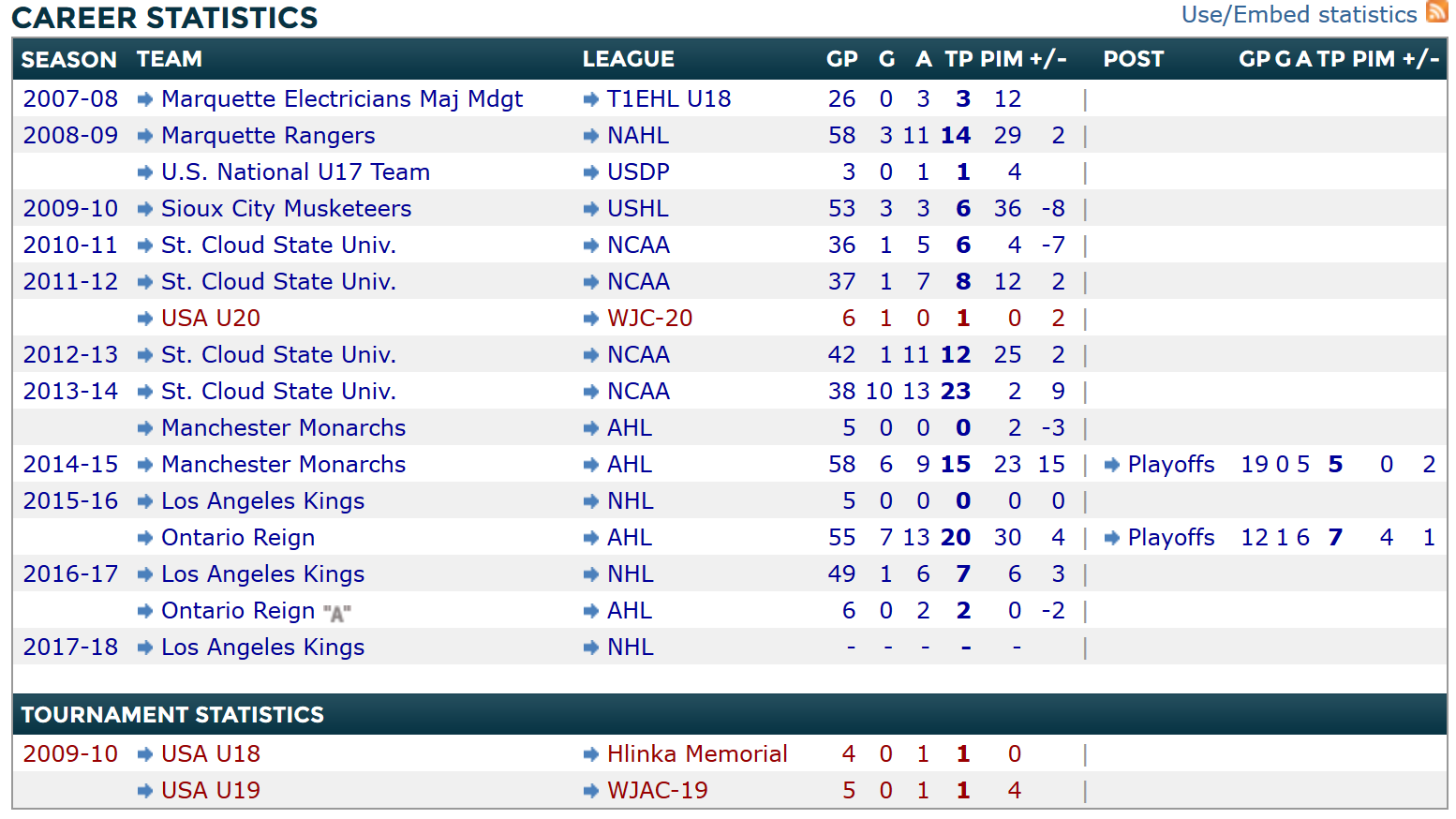 Mersch: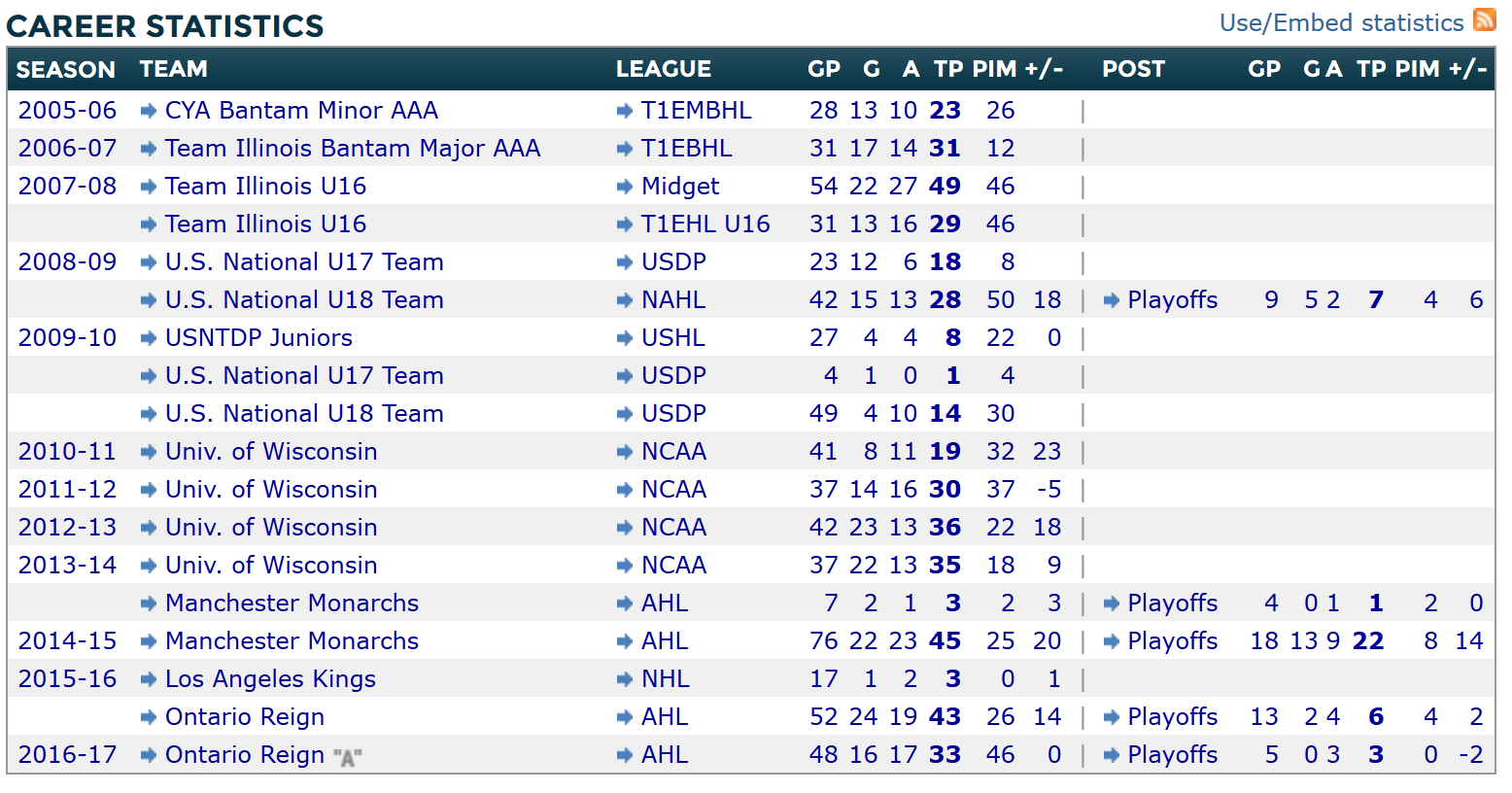 MacDermid:


Leslie: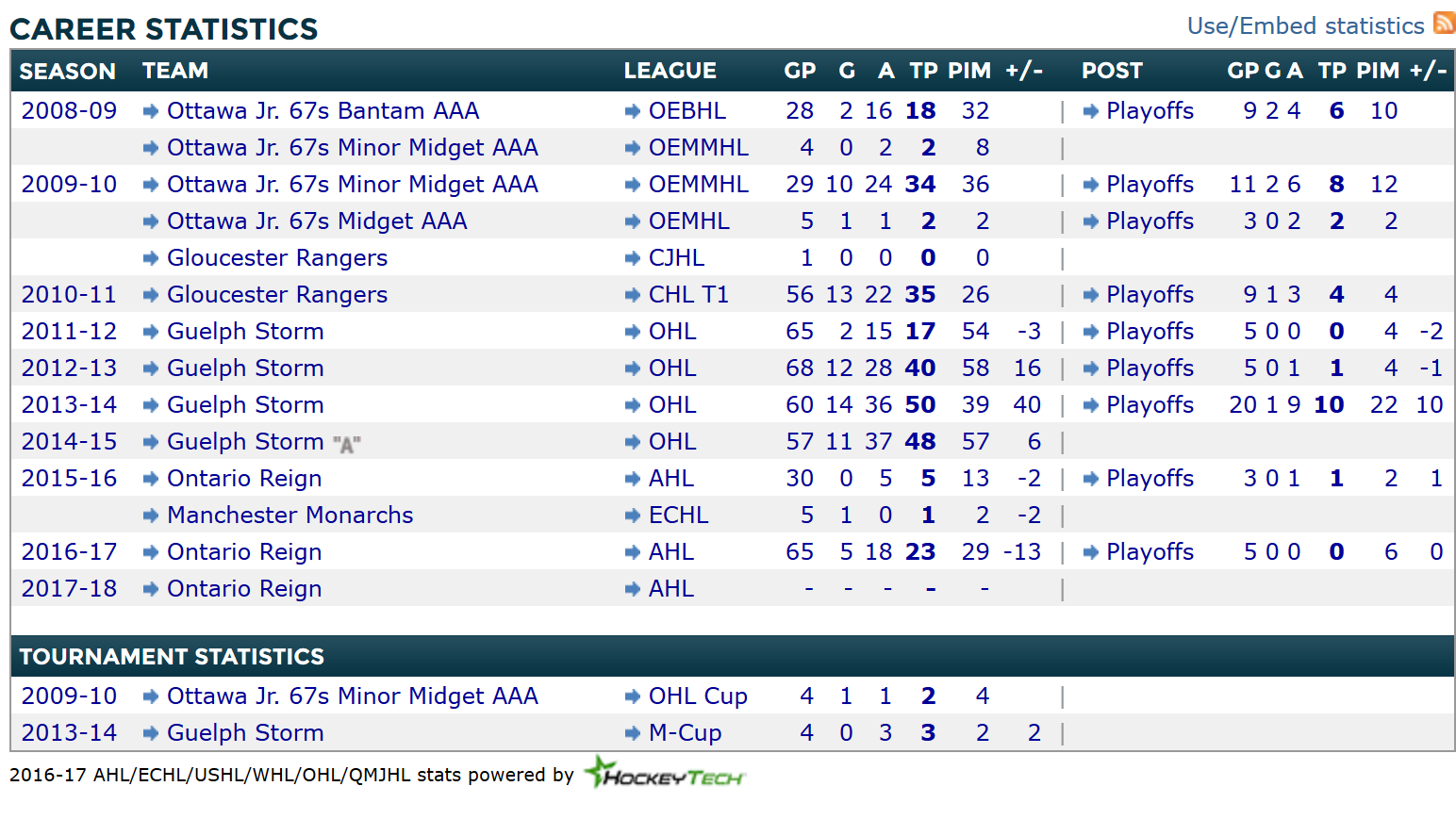 Auger:


Crescenzi: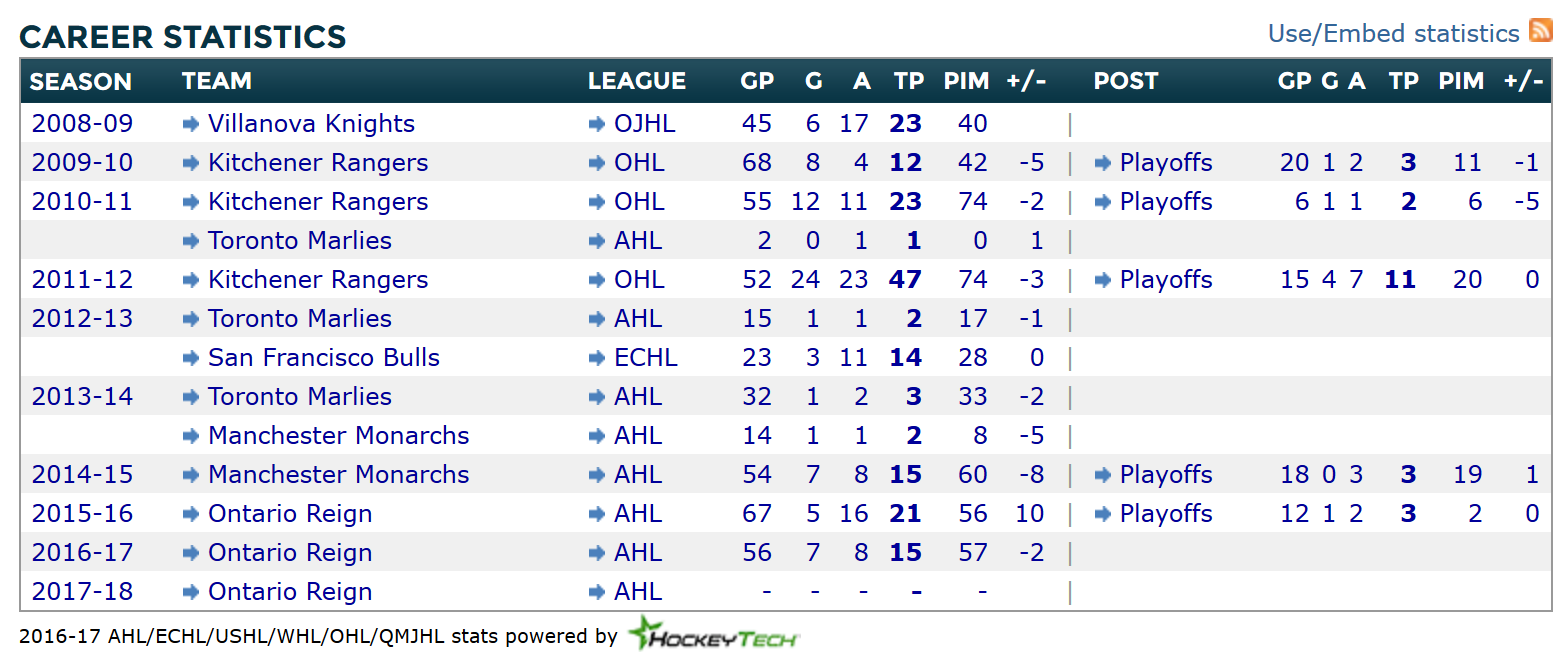 Player evaluation: Gravel https://t.co/ViN6NtBFSS

— Jon Rosen (@lakingsinsider) June 9, 2017