There are superstars on the ice when the Kings face the Penguins – Hello, Mr. Crosby, Mr. Malkin, Mr. Doughty, Mr. Kopitar – and yet it was the 26-year-old seventh round draft pick who once played NAHL hockey with the Wenatchee Wild who scored a skilled game-winner against the defending champions. Nic Dowd, who through a small batch of early season games has added a needed element of skill and playmaking ability to the team, set the game-winning wheels in motion by advancing the puck past the red line and taking a Kris Letang hit to pass the puck across the ice to Alec Martinez, whose feed ahead to Pearson caught Phil Kessel's skate. Pearson then made a heads-up play in retrieving the puck, looking over his left shoulder and offering a slight hip fake in considering a pass along the boards back to Martinez that shed Evgeni Malkin, and, as he skated behind the net, drew both Letang and Kessel towards him. He used a small channel between Letang and the goalpost to offer the puck to a slot-crashing Dowd, who had tapped the ice with his stick to call for it. From there, Dowd outwaited Fleury before lifting a pretty backhander past the goalie, moving Los Angeles to 16-3 in the 19 overtime games since three-on-three play was implemented.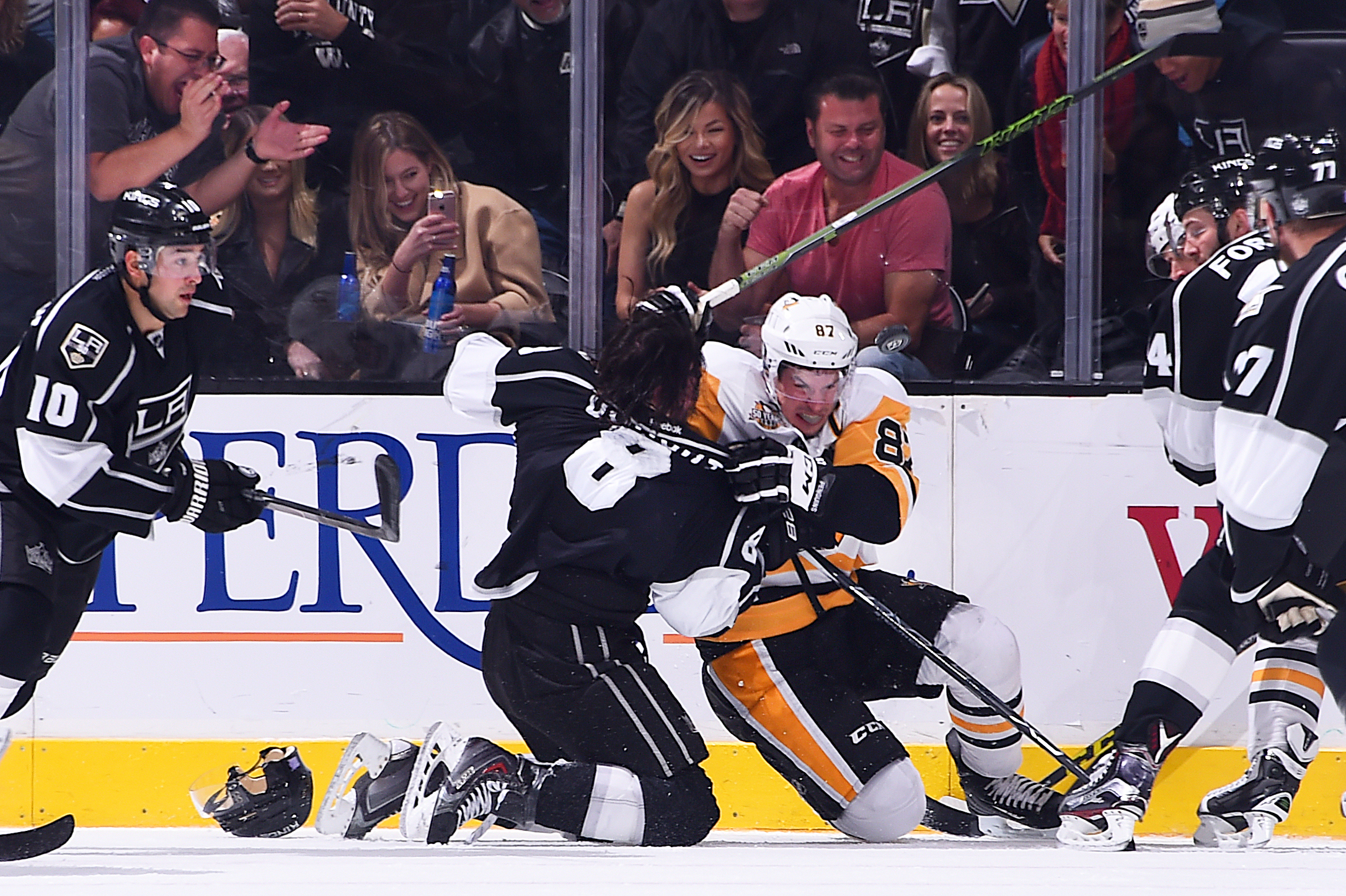 The three periods of regulation were about as even as a game could be. The Kings checked well, as they are wont to do, and both the shot attempts and scoring chances were within very few ticks of each other. L.A.'s three periods on Thursday were about as complete of a game as the entire team has played this season, even if there were a few individual performances that could stand to be raised for Saturday's game against Calgary. Both Penguins goals were scored on the Forbort-Doughty pair; while Forbort showed some good battle and compete elements throughout the game, he also let Crosby get behind him on his side of the ice for his two goal-mouth markers. (That happens; he's Sidney Crosby.) Doughty also was unable to clear the puck prior to Pittsburgh's third period game-tying goal as Patric Hornqvist used his stick to disrupt his attempt to clear the zone, and within four seconds, Letang patiently found Crosby for a beautiful redirection not completely different from the bar-down deflection he scored in the building last season.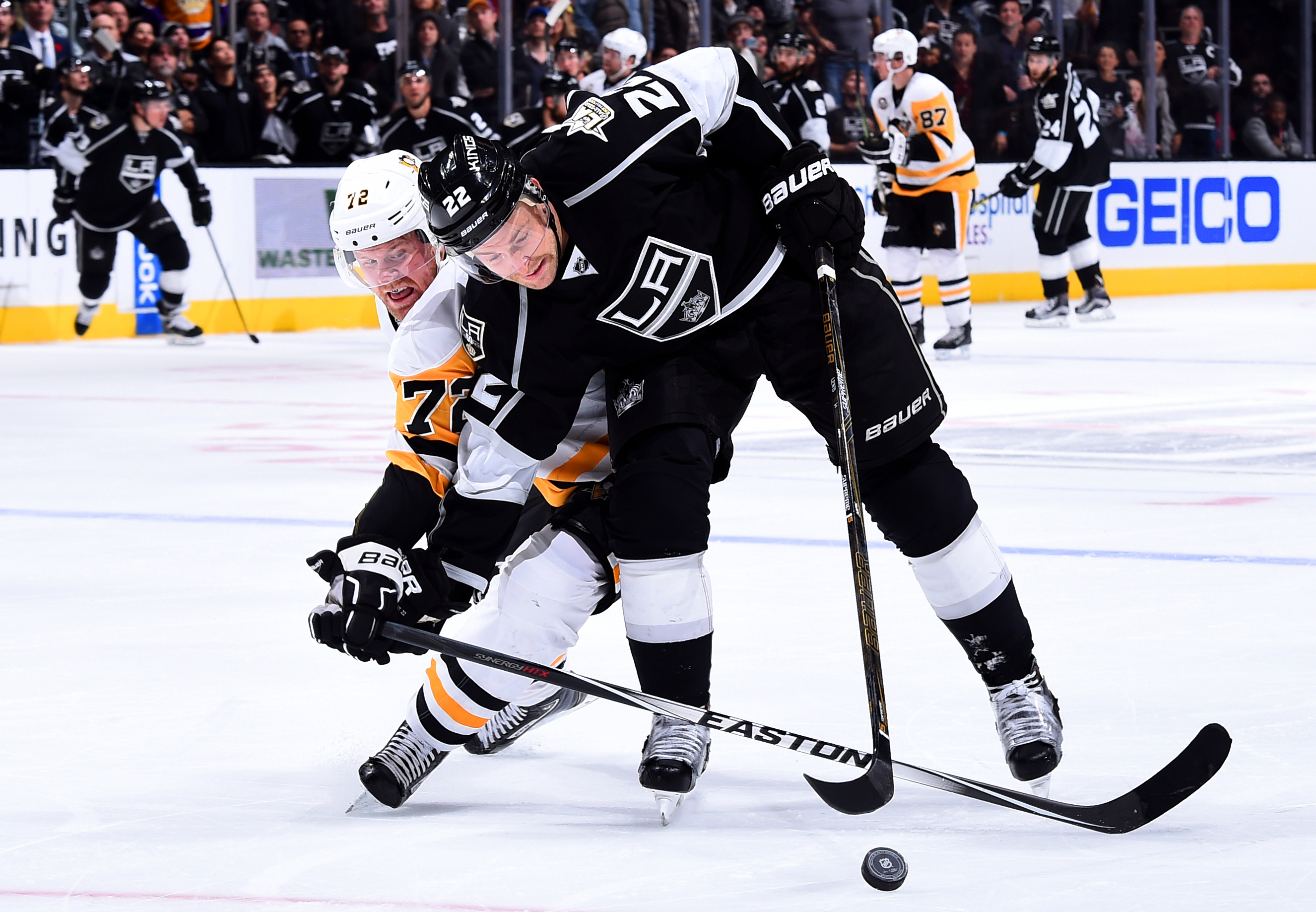 Tyler Toffoli had two of the team's 12 scoring chances, by virtue of LAKI Associate Bo Hamby's count, but still hasn't been able to get his production going this season. He had a nice opportunity in overtime off an Anze Kopitar feed that Fleury made a nice save on, as well as a third period one-timer from the right circle, but there didn't seem to be any opportunities as close to the net as they generally are for the forward capable of grinding out close-to-the-net goals but is known more for his potent shot. He ranked ninth amongst team forwards with 10:47 of even strength ice time in the win.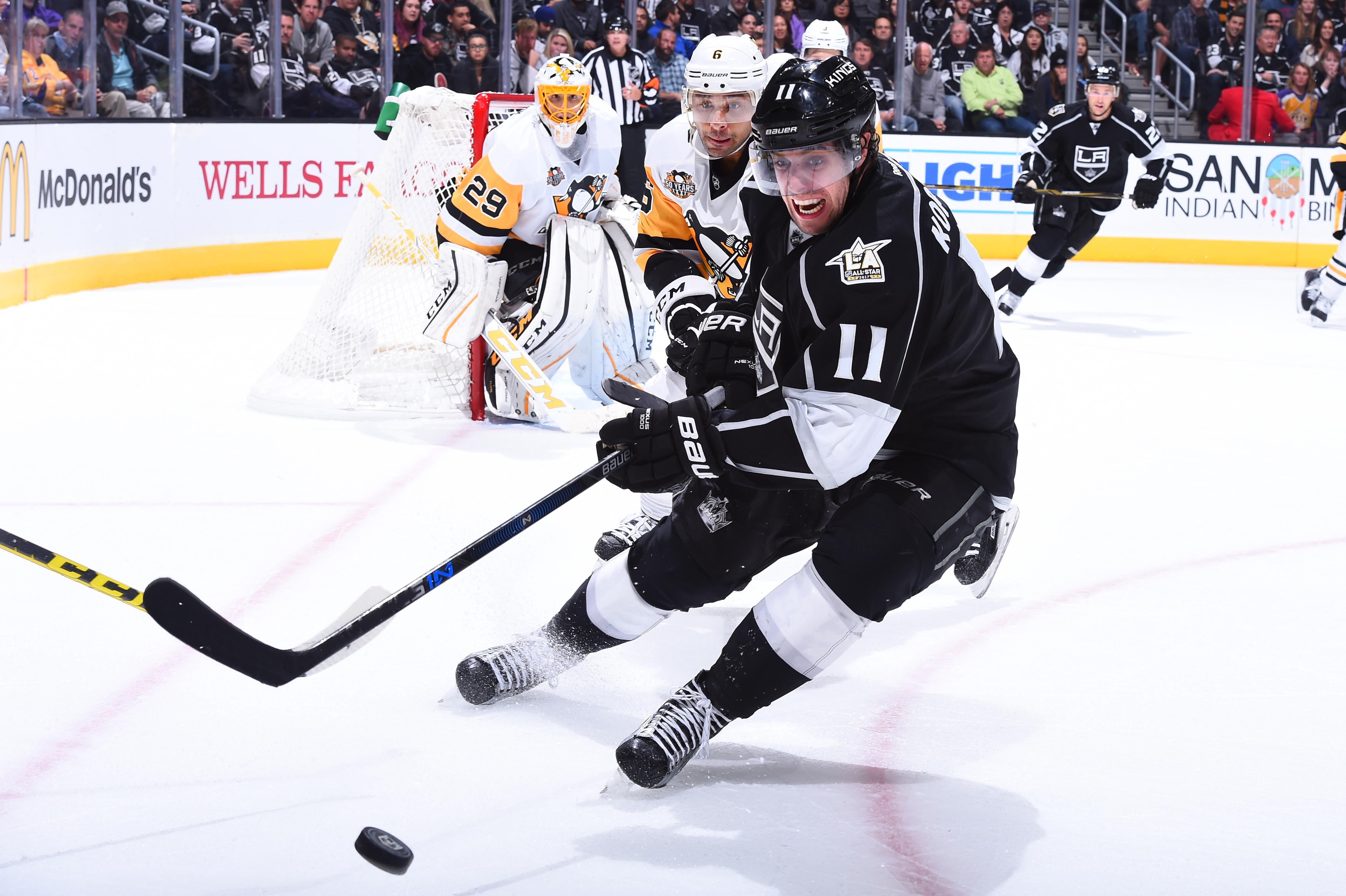 Los Angeles' penalty killing turned in a strong, three-for-three performance and denied Pittsburgh the opportunity to take a third period lead when Matt Greene was whistled for tripping. Also, it wasn't on the power play, but credit Jake Muzzin's first period stick tie-up of Chris Kunitz off an end-boards carom that more or less took a Penguins goal off the scoreboard. It was strong positioning by Muzzin, who got his stick in between Kunitz's and the post, preventing the forward from bringing the puck in front of the goal line for an easy tap in.