Good morning from Kal Tire Place, where the Kings are taking part in a morning skate in advance of tonight's preseason game against the Edmonton Oilers in Vernon, B.C., part of the Kraft Hockeyville fundraising endeavors that will provide $100,000 worth of upgrades to Pat Duke Memorial Arena in Lumby, B.C., a small town 25 minutes east of Vernon.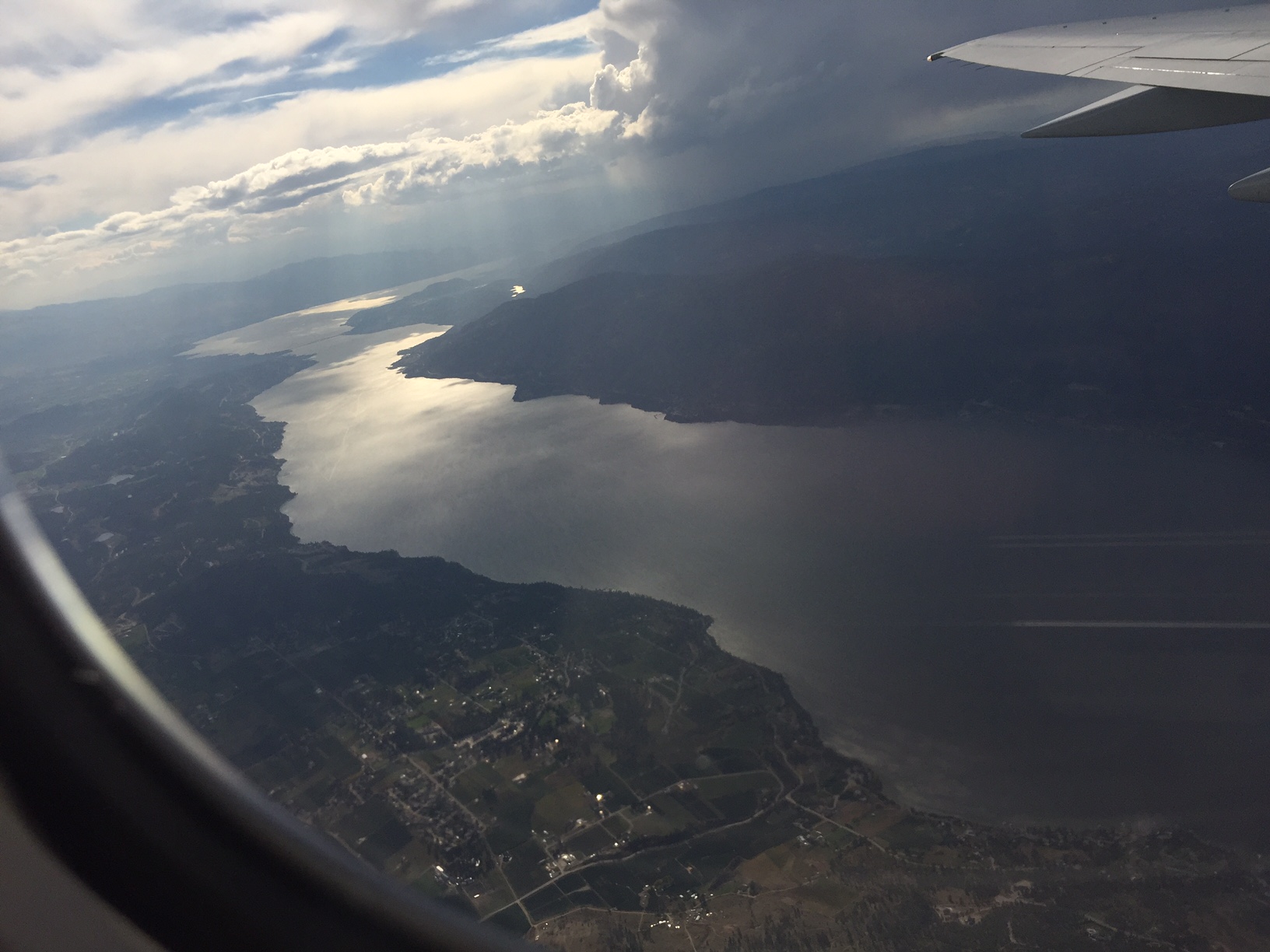 Descent over beautiful Kelowna, B.C. and Okanagan Lake, home of the legendary Ogopogo. The WHL's Rockets were previously based in Tacoma, Washington, and drew their name from Western Washington's aerospace industry. Upon moving to Kelowna in 1995, they kept the name Rockets but changed their logo to depict Ogopogo.

Landing in Kelowna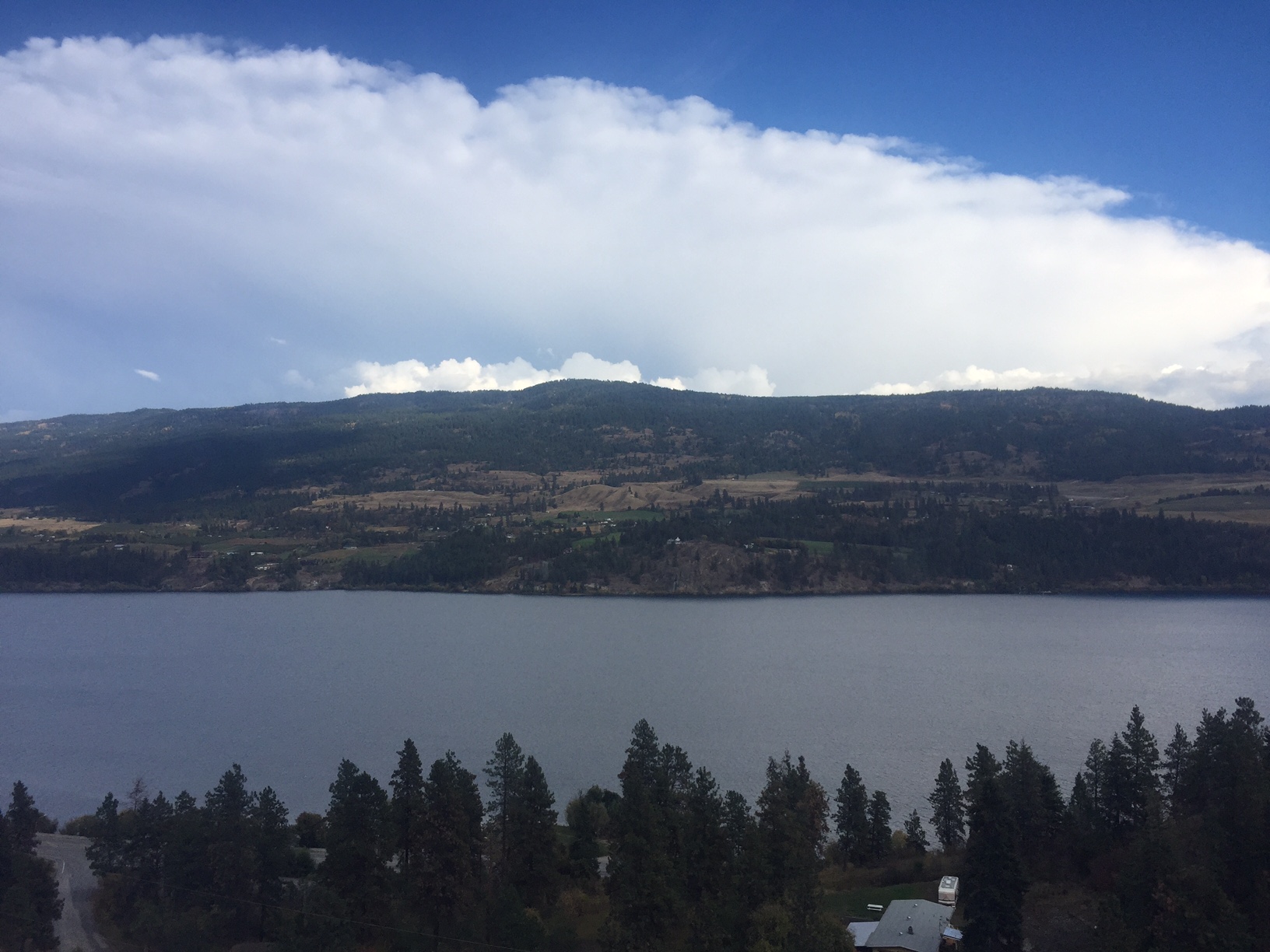 The beautiful drive from Kelowna to Vernon took roughly 30 minutes.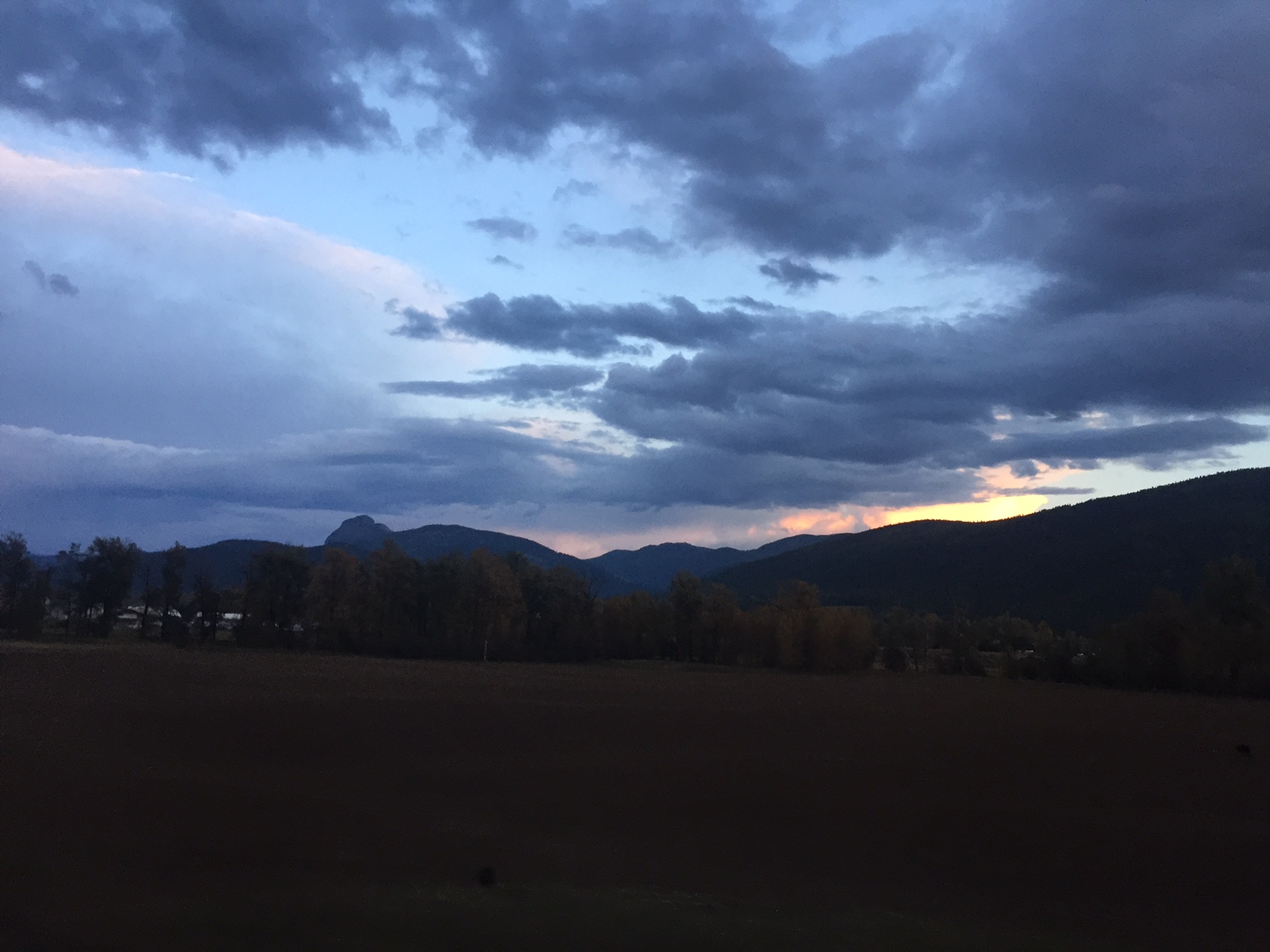 After arriving in Vernon, several representatives from the Kings – including Brayden McNabb and Tanner Pearson – along with the NHL and the NHLPA made the drive to Lumby to take part in a Q&A session at the local community center.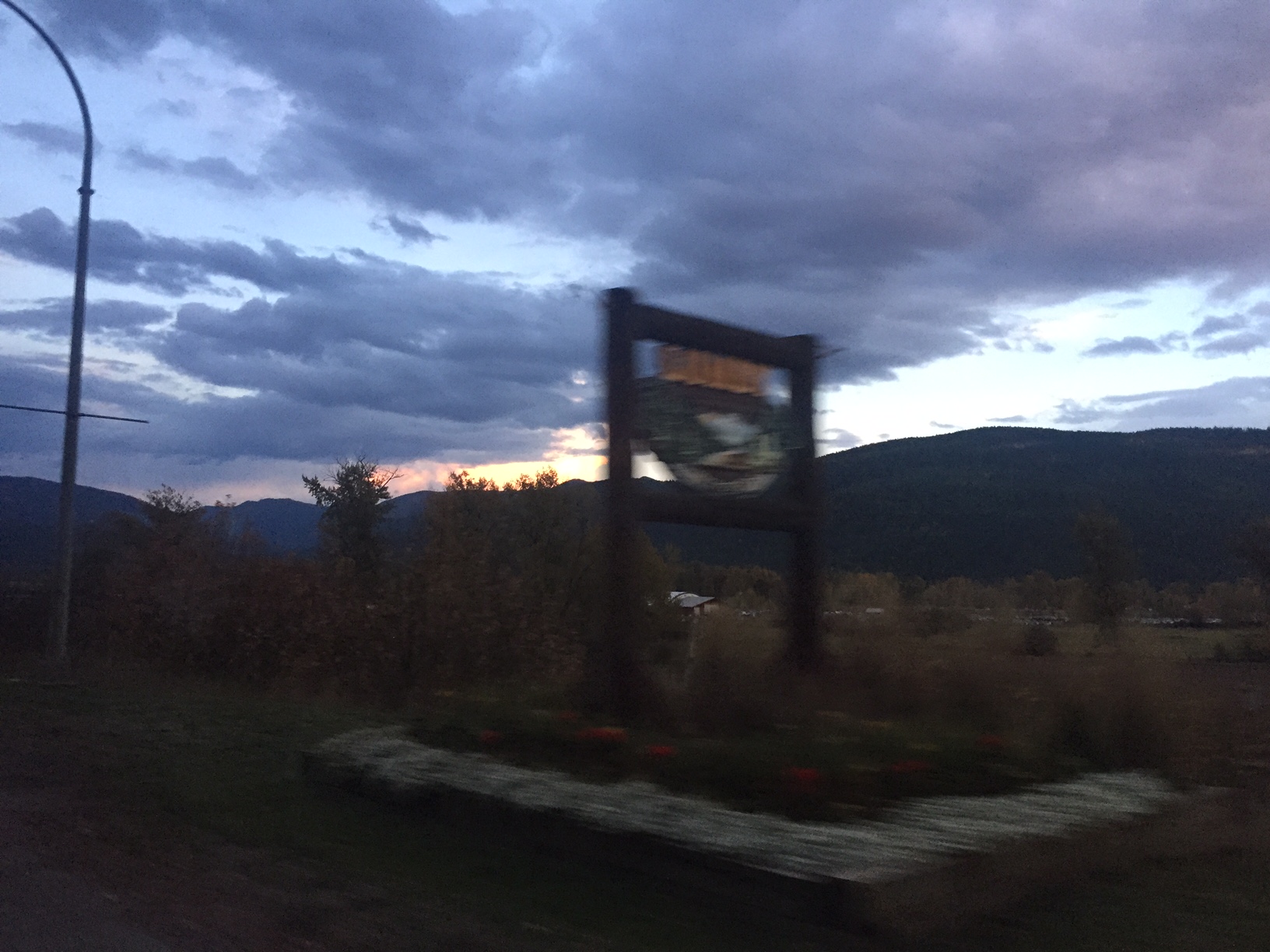 Welcome to Lumby! Please take photographs better than LAKI.

Central Lumby, BC

It was a beautiful evening outside the White Valley Community Centre.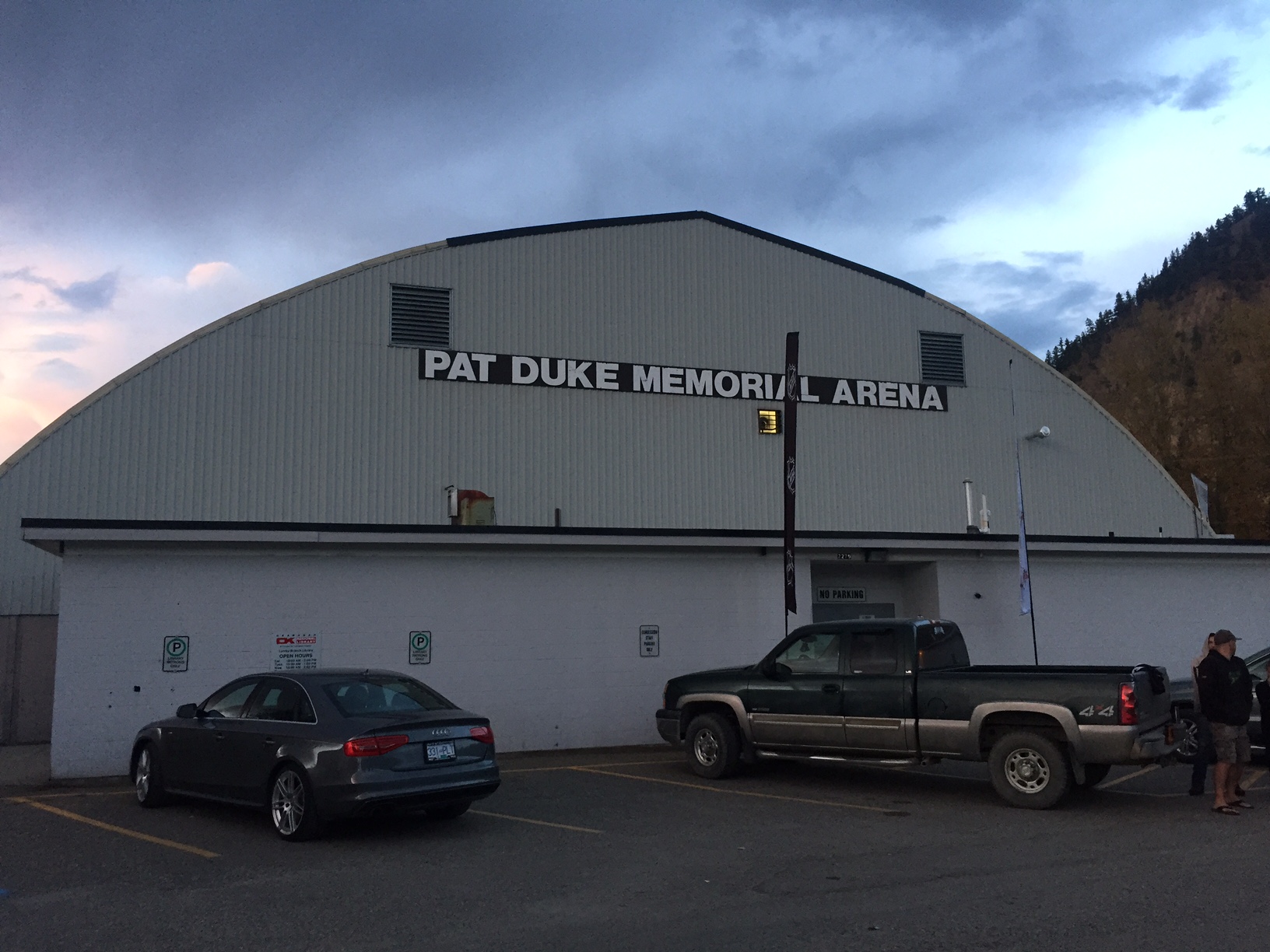 The arena that will receive the upgrades as provided by the Kraft Hockeyville grant. More photos below.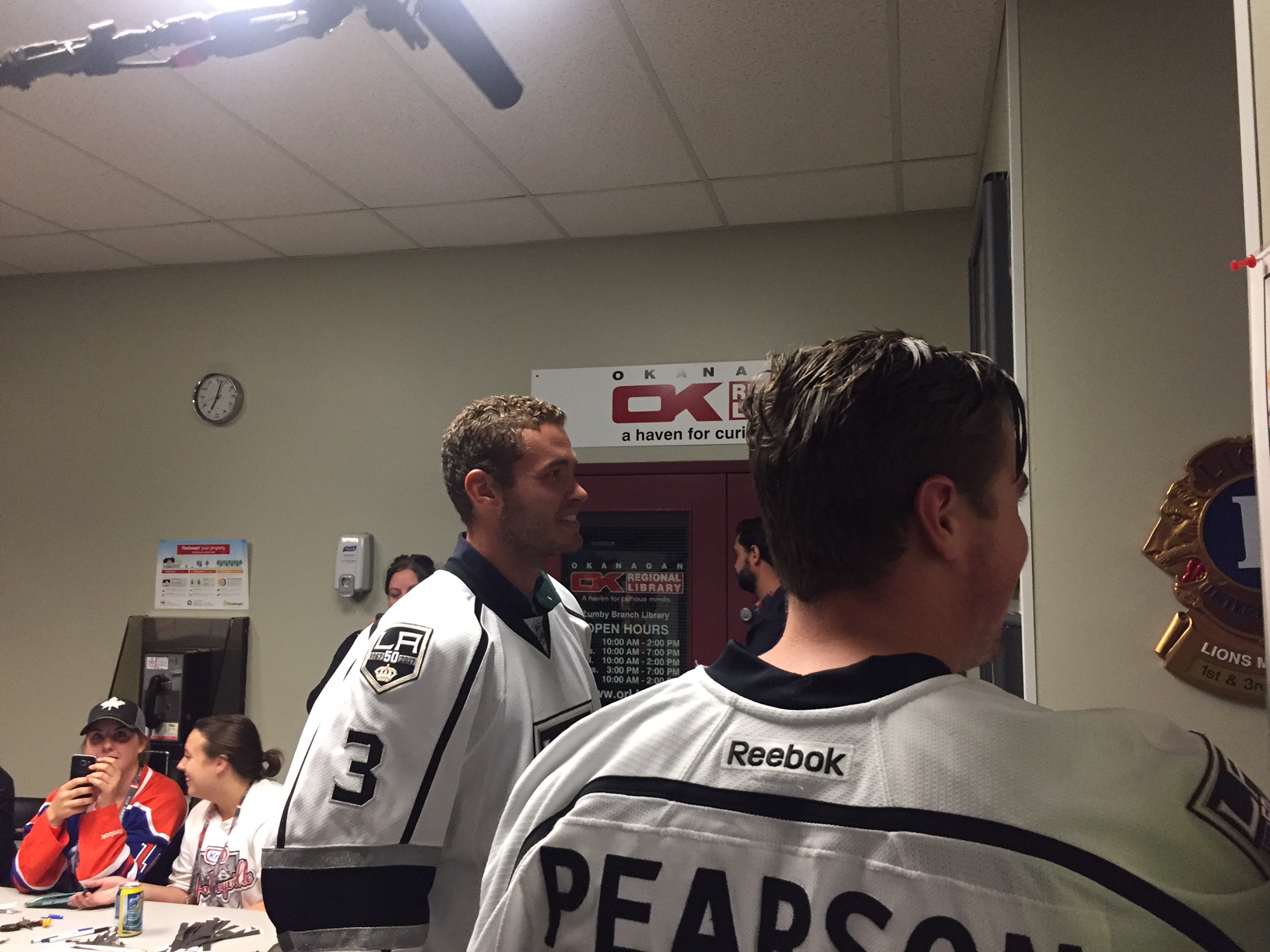 Getting ready to speak with kids and their parents inside the community center. (Centre?)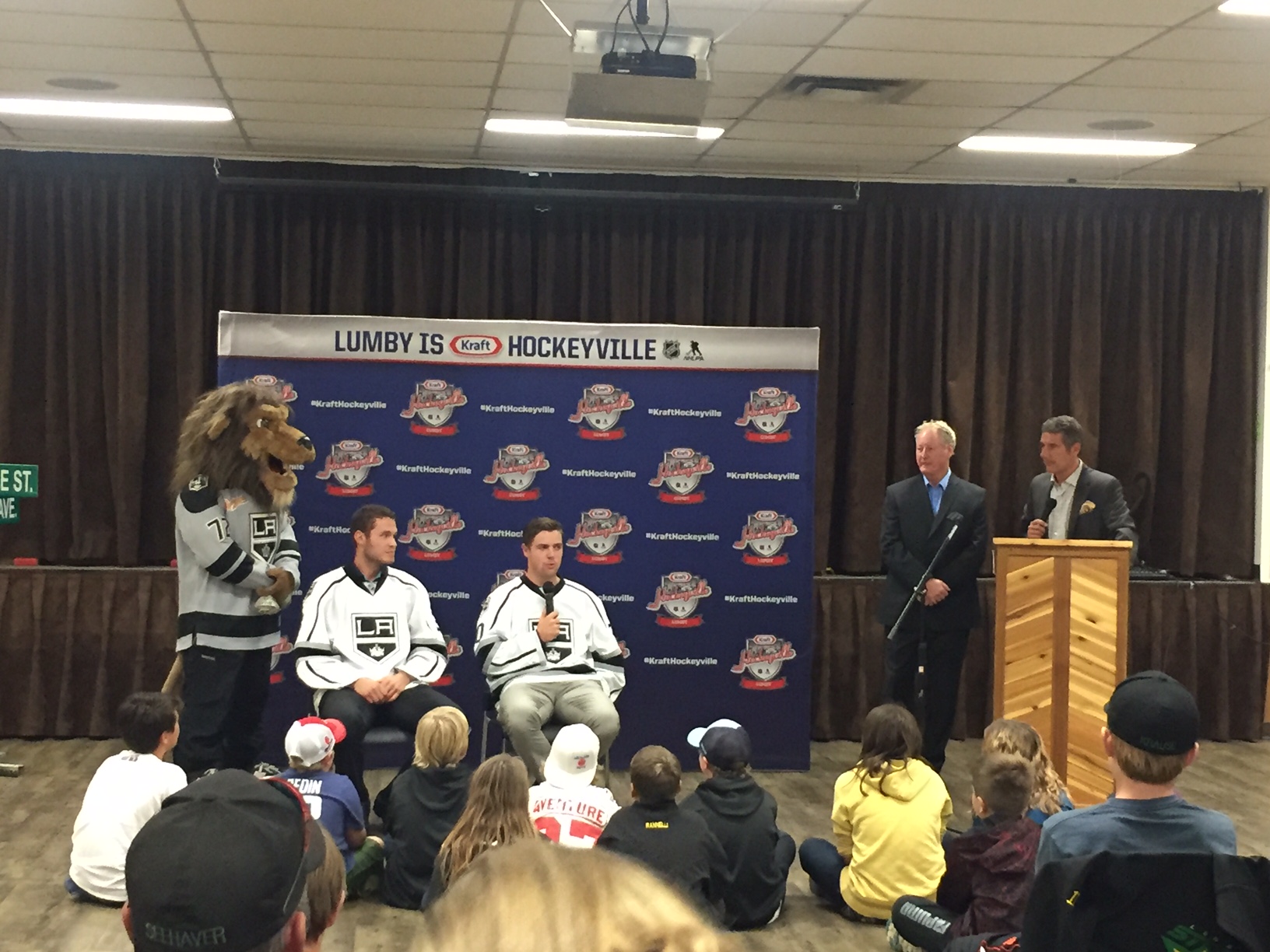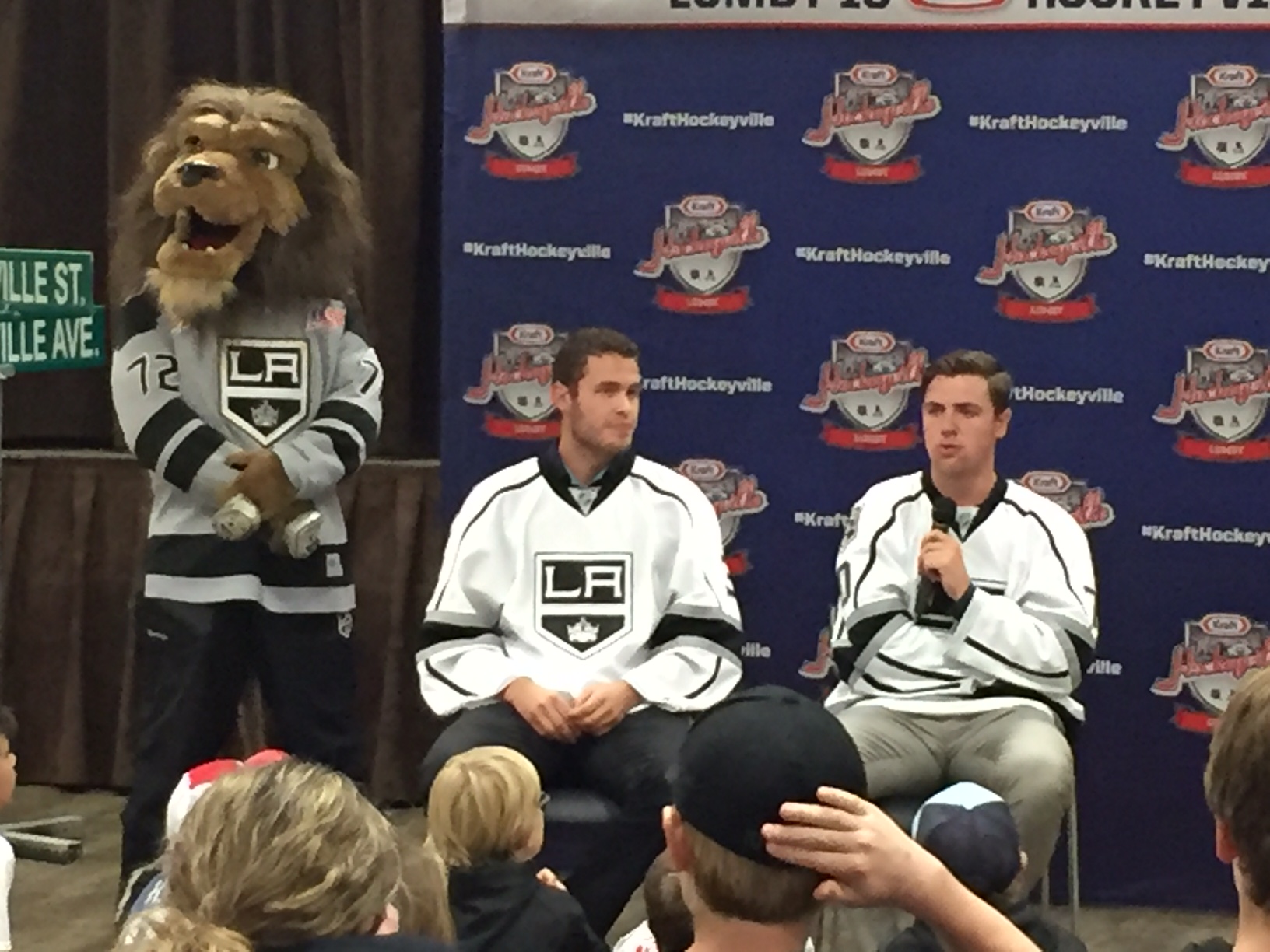 McNabb, from the similarly sized town of Davidson, Saskatchewan, along with Pearson, from Kitchener, spoke about their backgrounds in hockey and took questions from Gene Principe of Rogers Sportsnet.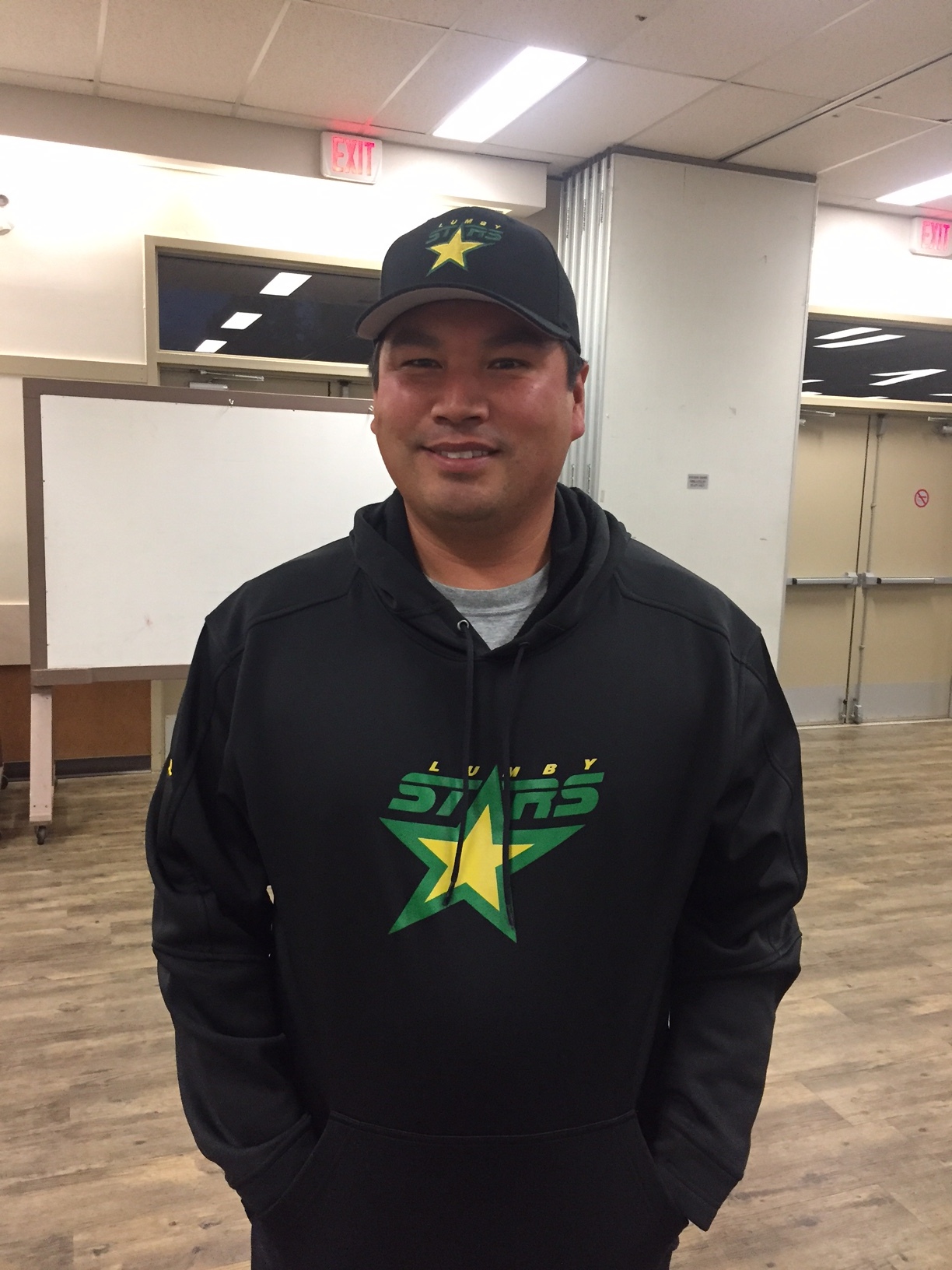 The Lumby Stars! Pearson said that the logo was very similar to a minor hockey logo he wore growing up.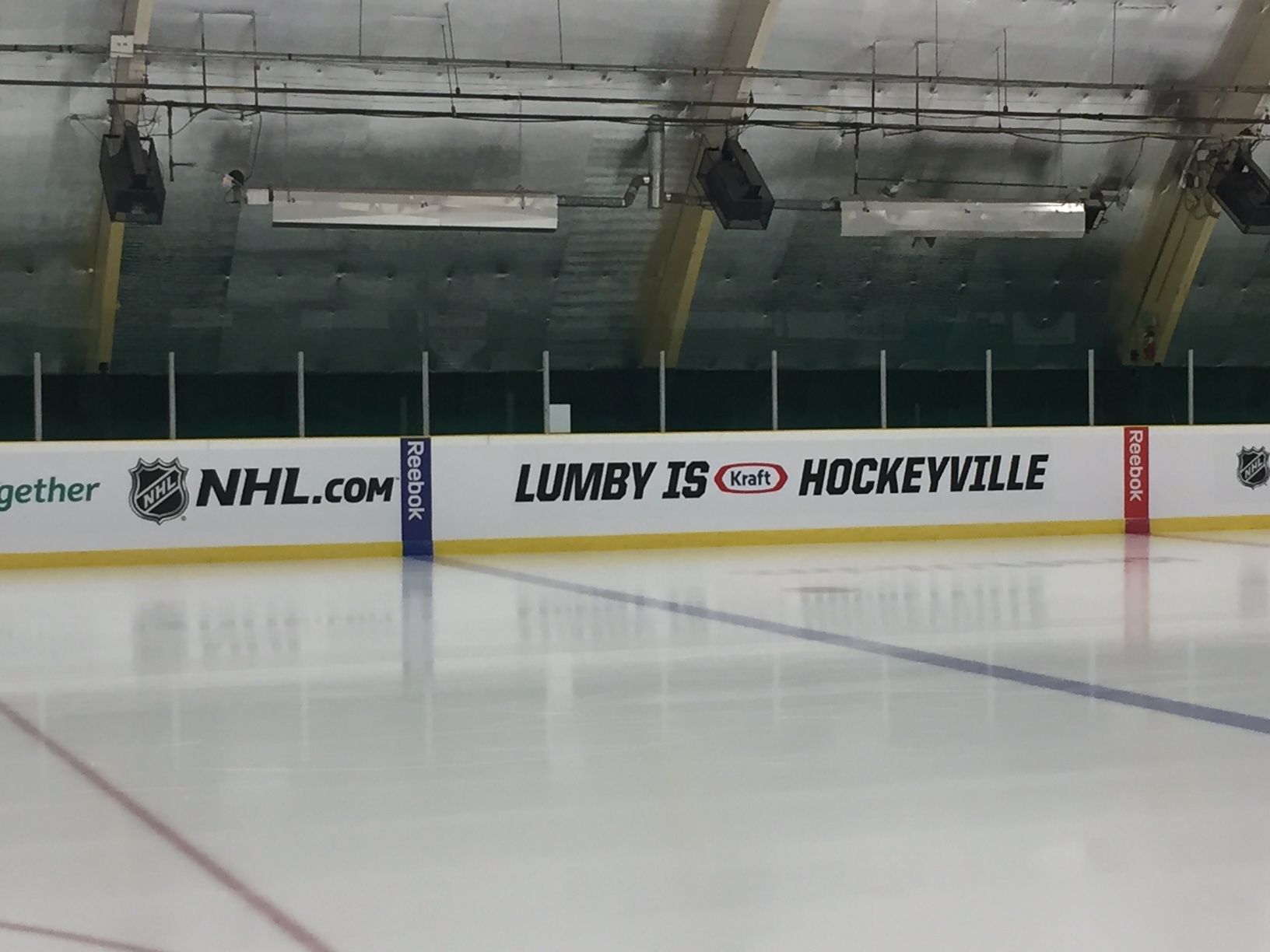 Interior, Pat Duke Memorial Arena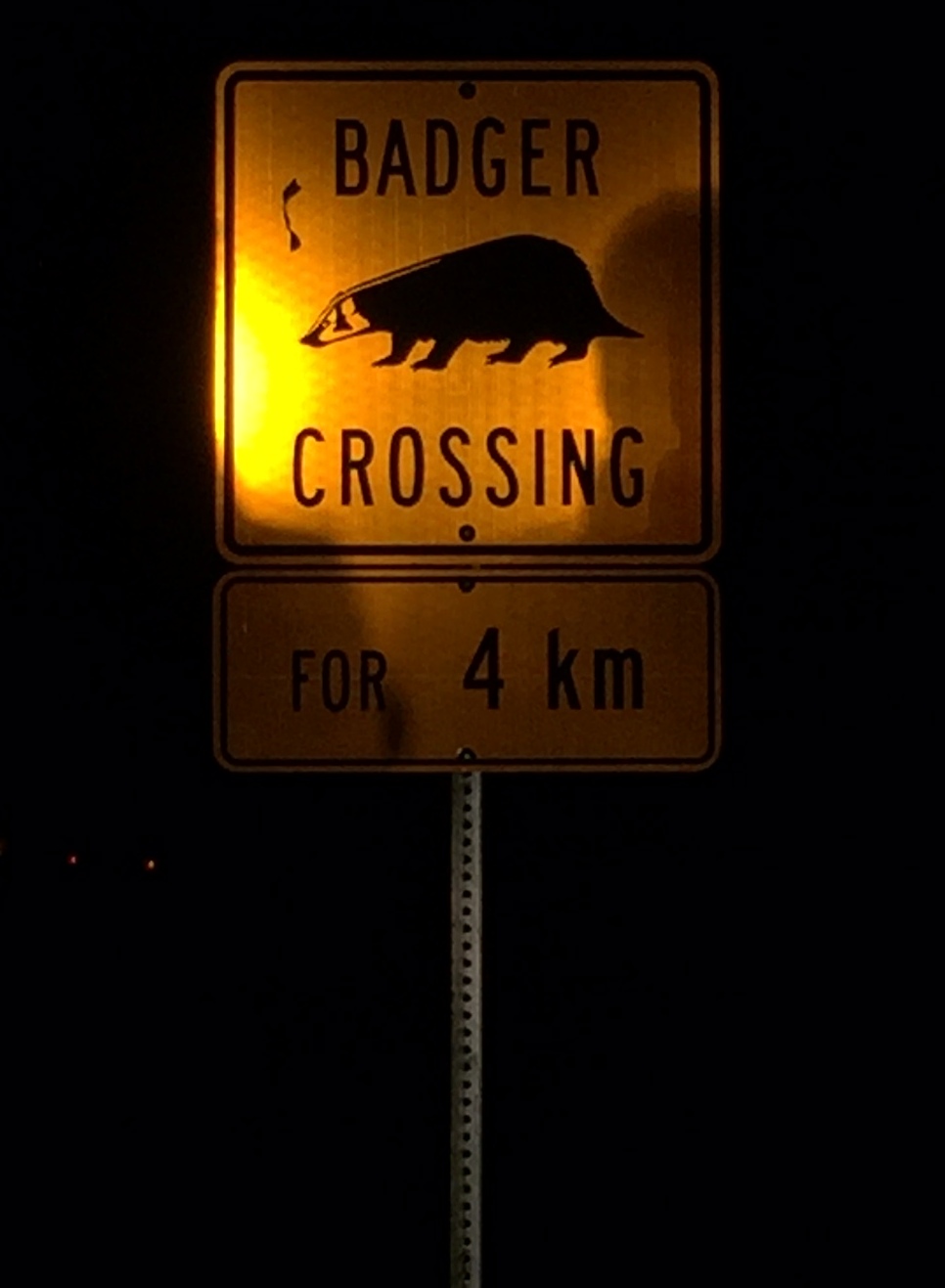 A very Canadian moment: We pulled off the highway to snap photos of this sign, and a friendly truck driver slowed down to ask if we were OK and needed help. Nope! We're just Americans taking pictures of a Badger Crossing sign.

Good morning, Bailey! Oilers jerseys outside the arena outnumbered Kings jerseys by an estimated ratio of 25-to-1. Bailey didn't take kindly to an Oilers sign, and had to fend off a very brave young boy who had the audacity to challenge a lion to retrieve it.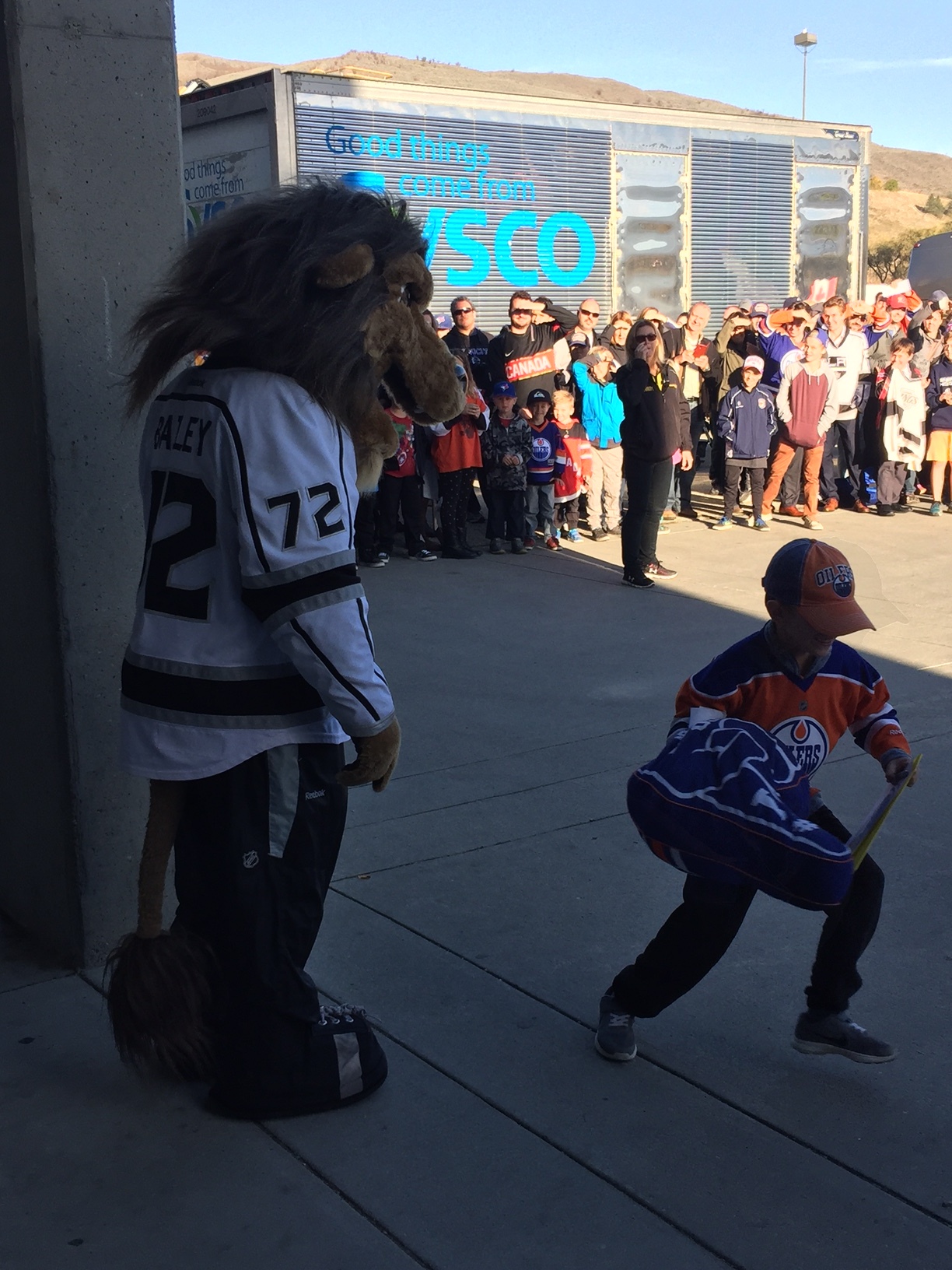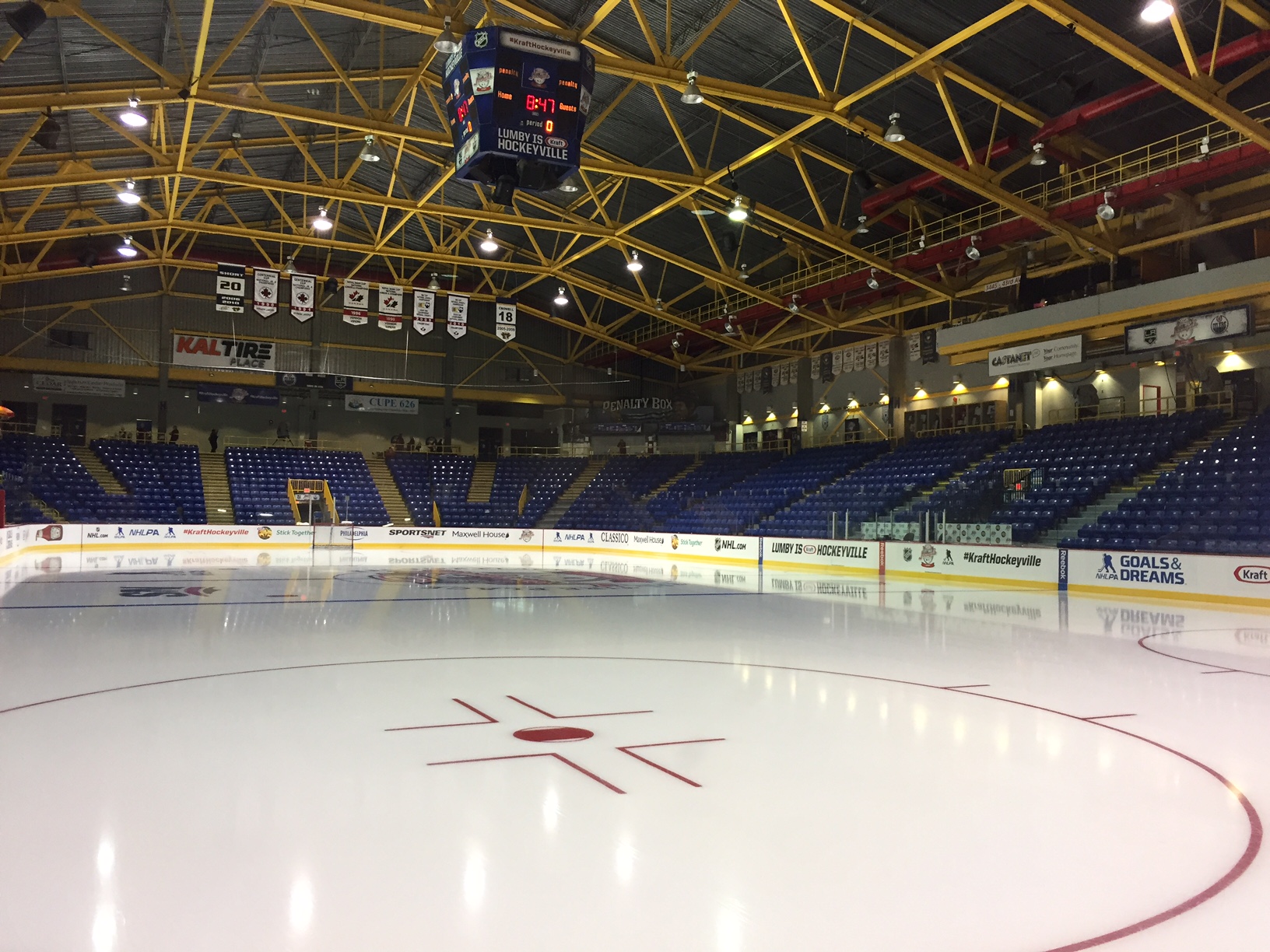 Kal Tire Place interior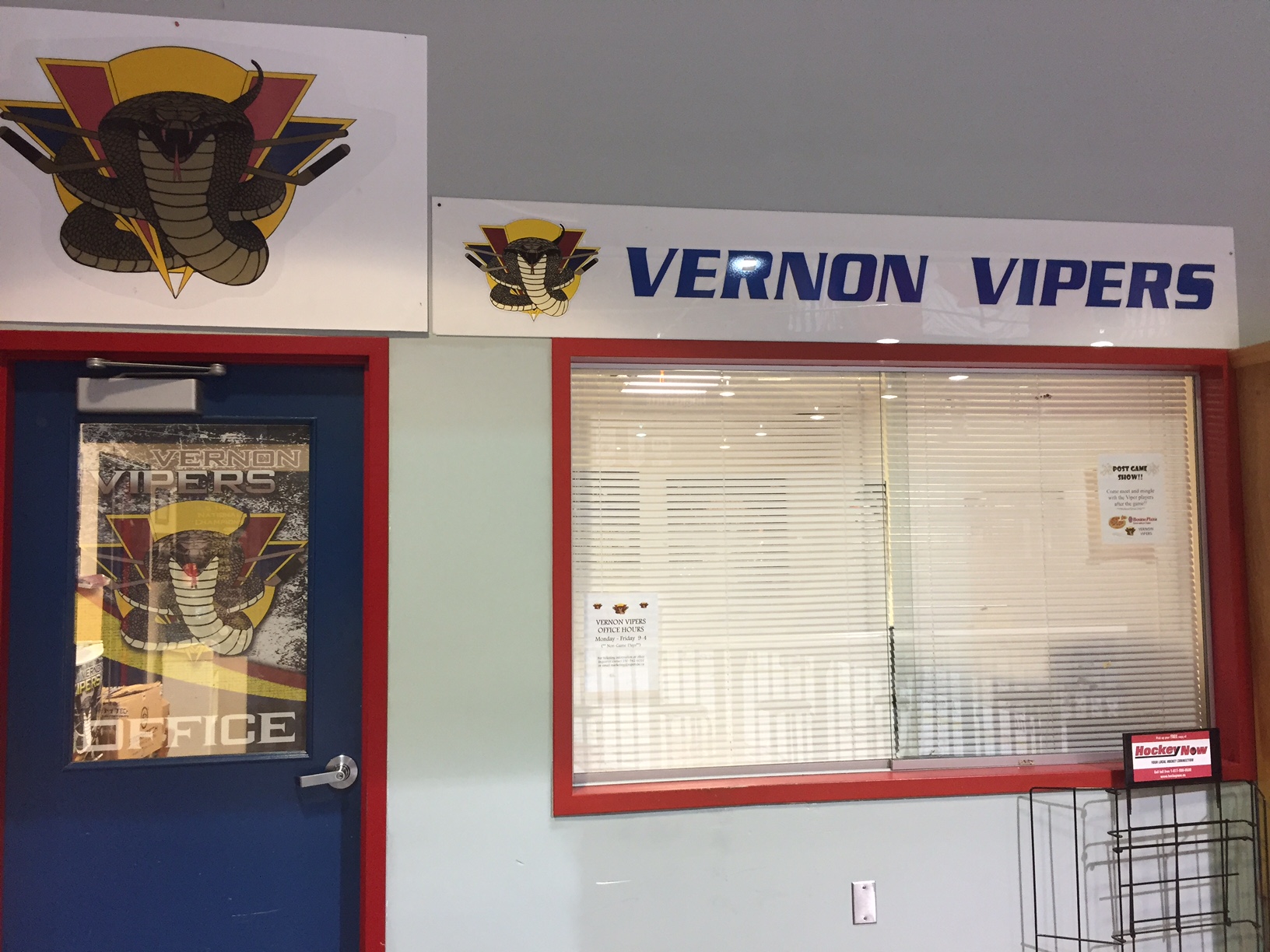 The Vernon Vipers have been a very successful BCHL team for the better part of the 2000's. They're coached by Mark Ferner, an inaugural Mighty Duck of Anaheim.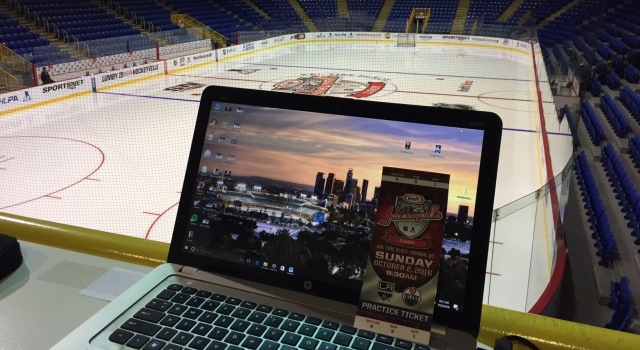 Recommended Kraft Hockeyville reading, via Kevin Woodley of NHL.com: Death of coach sparked Kraft Hockeyville campaign