The Los Angeles Kings and Children's Hospital Los Angeles are community partners in both a macro, fundraising and partnership sense but also in the day-to-day, grassroots assistance of those who need a little extra help.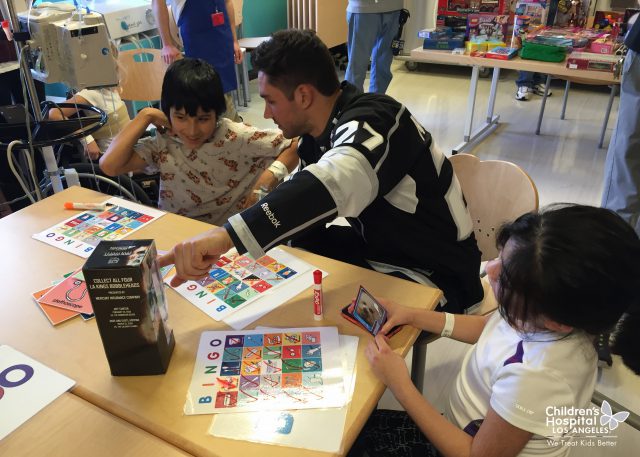 The partnership between the hospital and the hockey club began in the late 1980's and was strengthened during the early-1990's emergence of the Kings Care Foundation. In January, 2014, the Kings donated one mission dollars over five years to fund transfusion medicine in the Department of Pathology and Laboratory Medicine, and the Division of Neurosurgery. The funds improve the care of children receiving blood transfusions and assist those seeking treatment for brain tumors, hydrocephalus and functional neurosurgery.
Five months after the fundraising commitment, the Stanley Cup made an appearance at the Hollywood-based hospital shortly after it was captured by the club. Earlier this year, the team and hospital teamed up to provide baseline concussion testing for participants in the LA Kings High School Hockey League.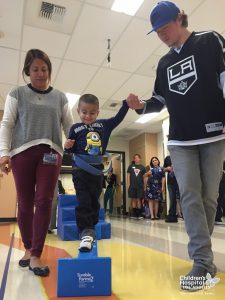 "The team has been coming to visit the kids here since Luc was here and Jim Fox was here, so it's been a longstanding relationship," said Senior Director, Community Relations and Kings Care Foundation Jennifer Pope. "In the past 10 years or so, we really wanted to strengthen that commitment and really show our fans where the money that Kings Care raises goes, and Children's Hospital was the first organization that we could think of. It's been about six years now that we've been doing the BloodMobile. We wanted to do something that our fans could donate their money to, and if they don't have the funds to donate, they could donate their blood. It was really a win-win partnership, and since we've started that program, the hospital is pretty much self-sufficient in their blood."
The Kings have visited the hospital for the better part of the last 25 years, and when the team visits in their recognizable jerseys, one particular Anze Kopitar recollection resurfaces for Robert E. Weiner, Vice President, Major and Planned Gifts. When Kopitar visited the hospital with his teammates early in his Kings tenure, he created a quick bond with a patient even though his fluency in English wasn't as second nature as it is now.
"When he went into one of the rooms, there was a little boy that I think he just related to, and the two of them just hit it off," Weiner said. "You didn't need English so much as that unspoken language of camaraderie, and the little boy was so excited to meet this hockey player that it just transcended the language deficit."
The Kings BloodMobile, borne out of the partnership between the team and the hospital, will be on hand for games against Dallas on Tuesday, January 19 against Dallas and Wednesday, January 27 against Colorado.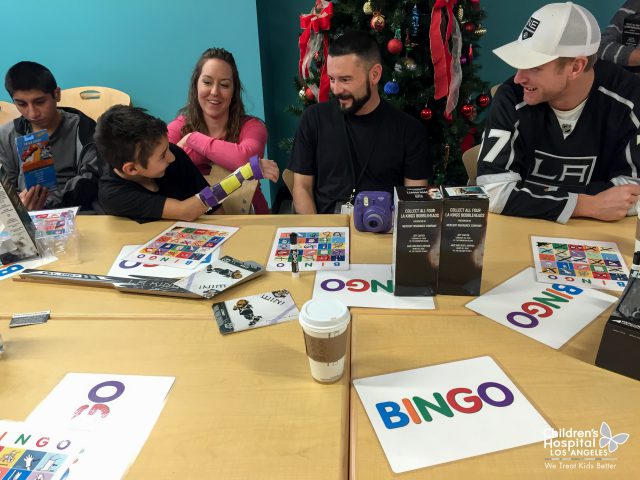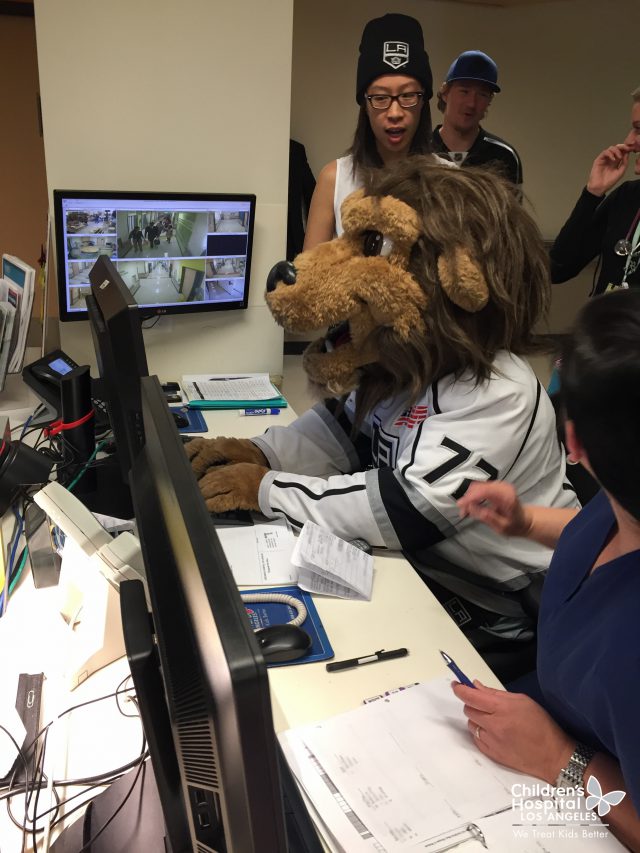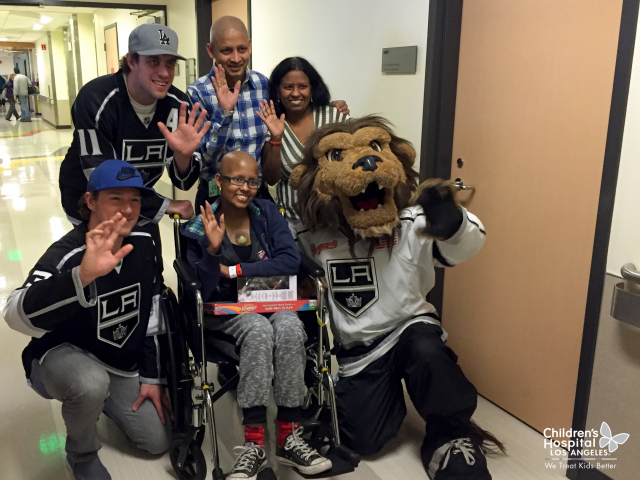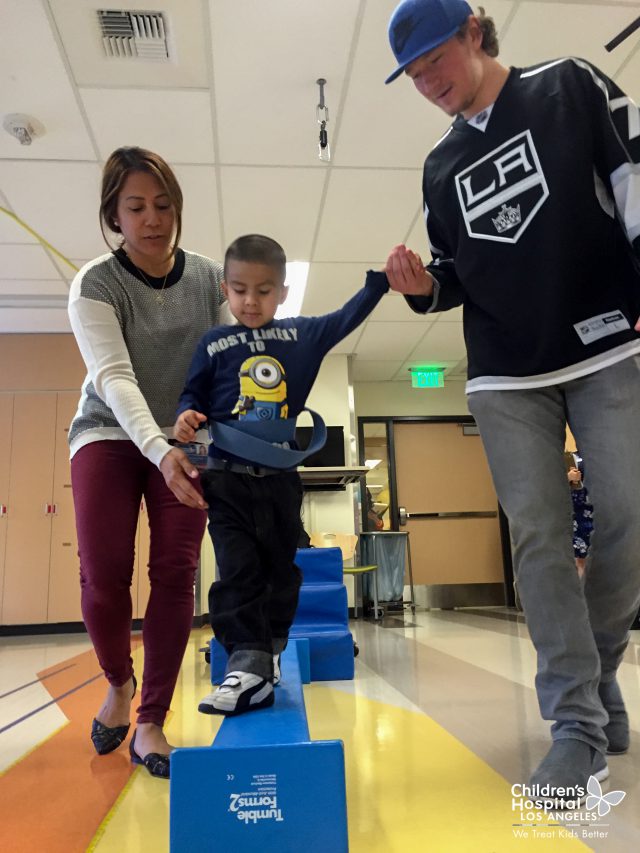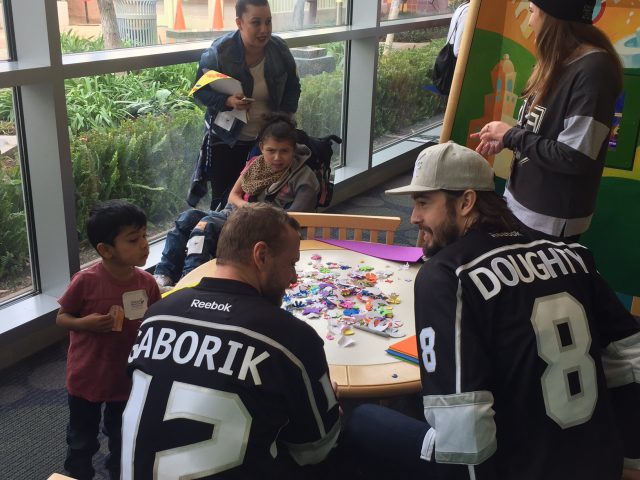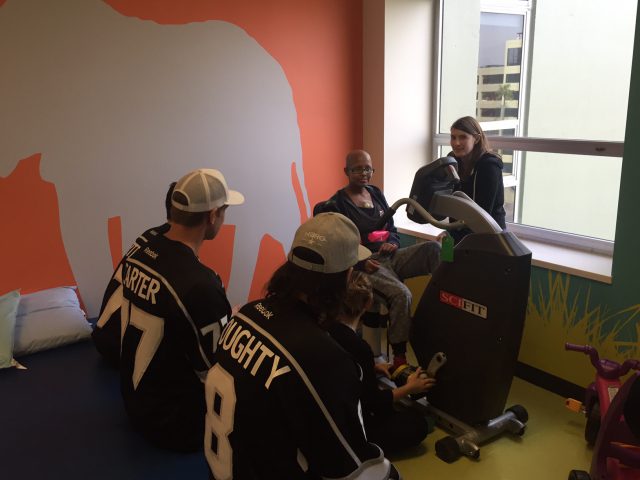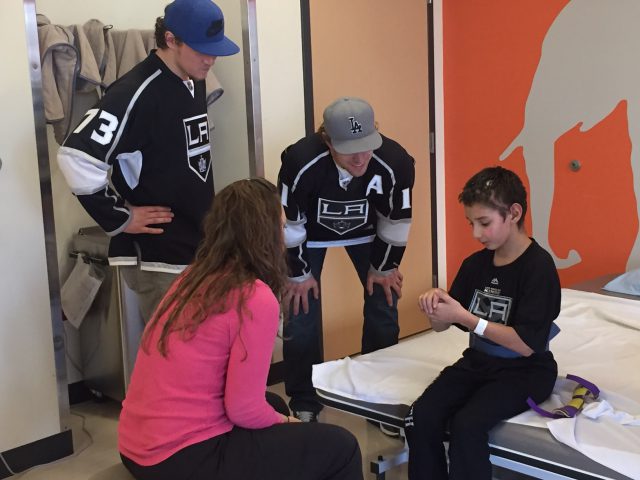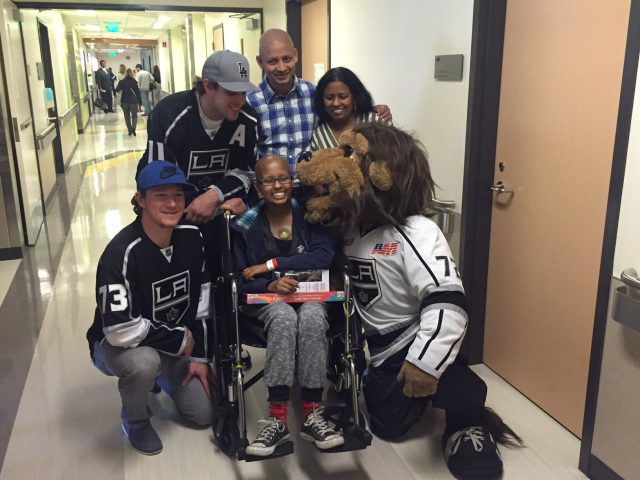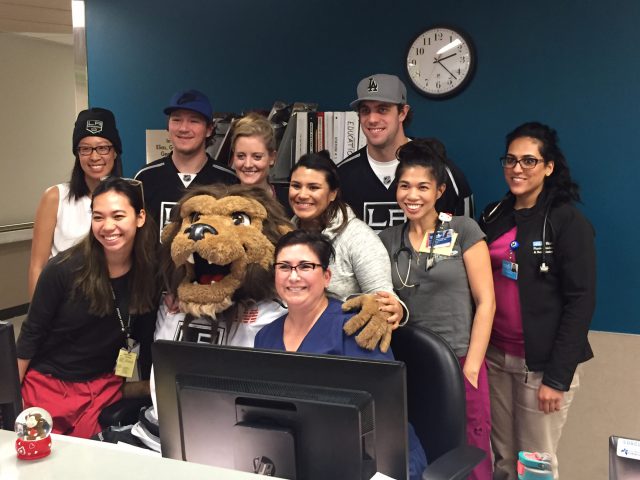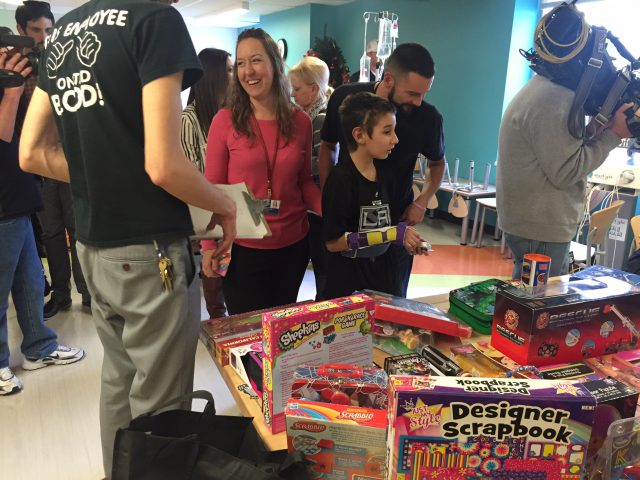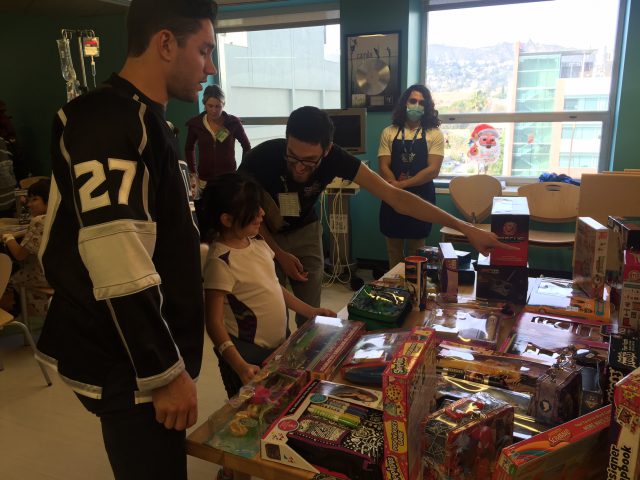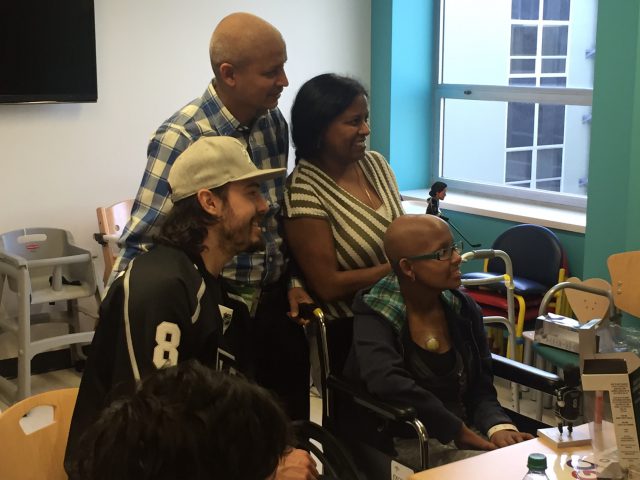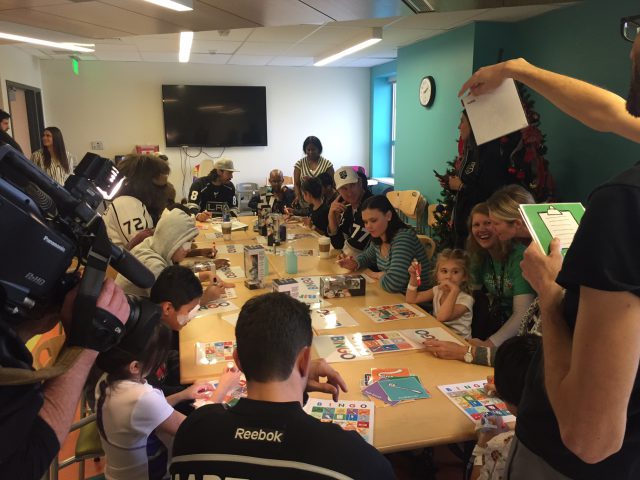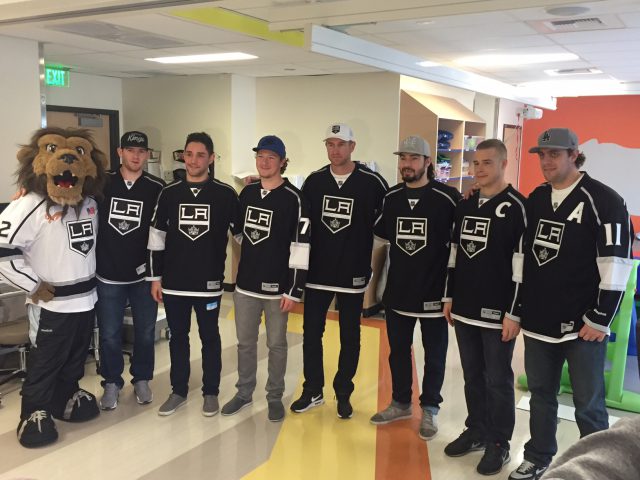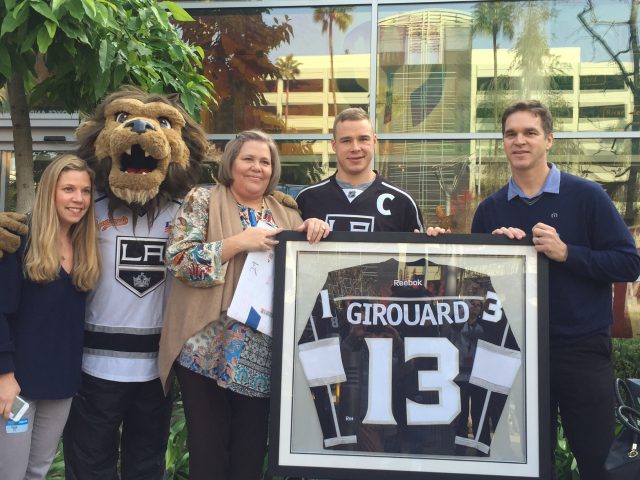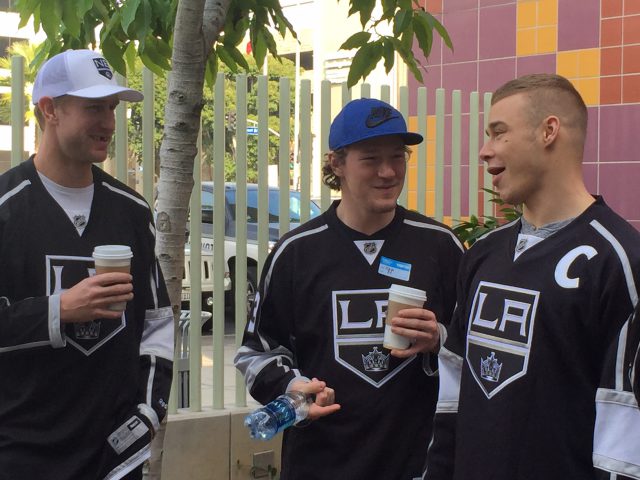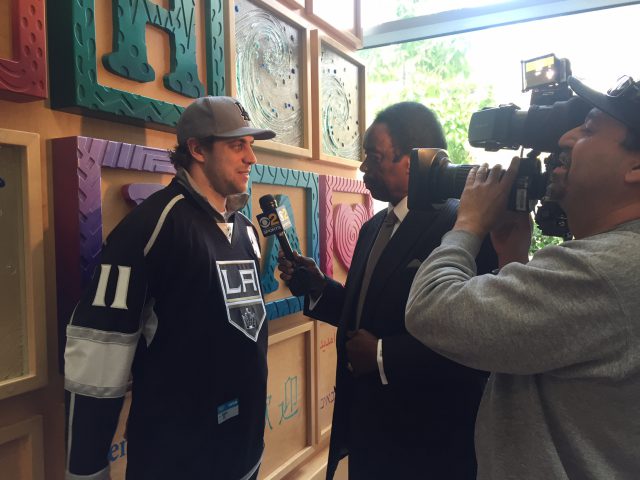 -photos watermarked by Children's Hospital Los Angeles provided courtesy of CHLA.