Darryl Sutter shared an observation one week ago today – prior to another game that served as the second half of a back-to-back – that the Kings "start the game with one point and see if there's a way to get two." Los Angeles got its one point last night, and while there were opportunities to collect a second, they'll bank that one point, which increased their point streak to nine games and a 10-point lead in the Pacific Division standings. After weathering a difficult first period by remaining even on the scoreboard, Jhonas Enroth and the Kings withstood a Sabres attack in the second half of the second period and found a another gear during a third period in which they claimed the greater share of the scoring chances and were able to get their cycle and possession game going deep in the offensive zone. Some credit should go to the video staff of Samson Lee and Ethan Fink, who, after Buffalo had appeared to take a two-one lead following some chance-trading at both ends of the ice late in the second, alerted the coaching staff that Brian Gionta was a smidgen off-side after quickly reviewing the video. (Darryl Sutter also indicated after the game that he'd likely have challenged the play anyway.) Los Angeles still had a decent number of Grade A / A- opportunities late, and could have taken the lead on Marian Gaborik's second period opportunity to one-time an Anze Kopitar feed past Linus Ullmark, Tyler Toffoli's quick snapper after Drew Doughty's offensive zone spin move, or Kopitar's high-speed overtime forehand-backhand breakaway attempt with three Sabres on his tail. It's admirable that the Kings were able to find a point on a night when travel appeared to be catching up to them a bit, but to collect that second point in the Canadian half of their six-game eastern swing, they'll rest, recoup, and look to get back to their bread-and-butter possession game.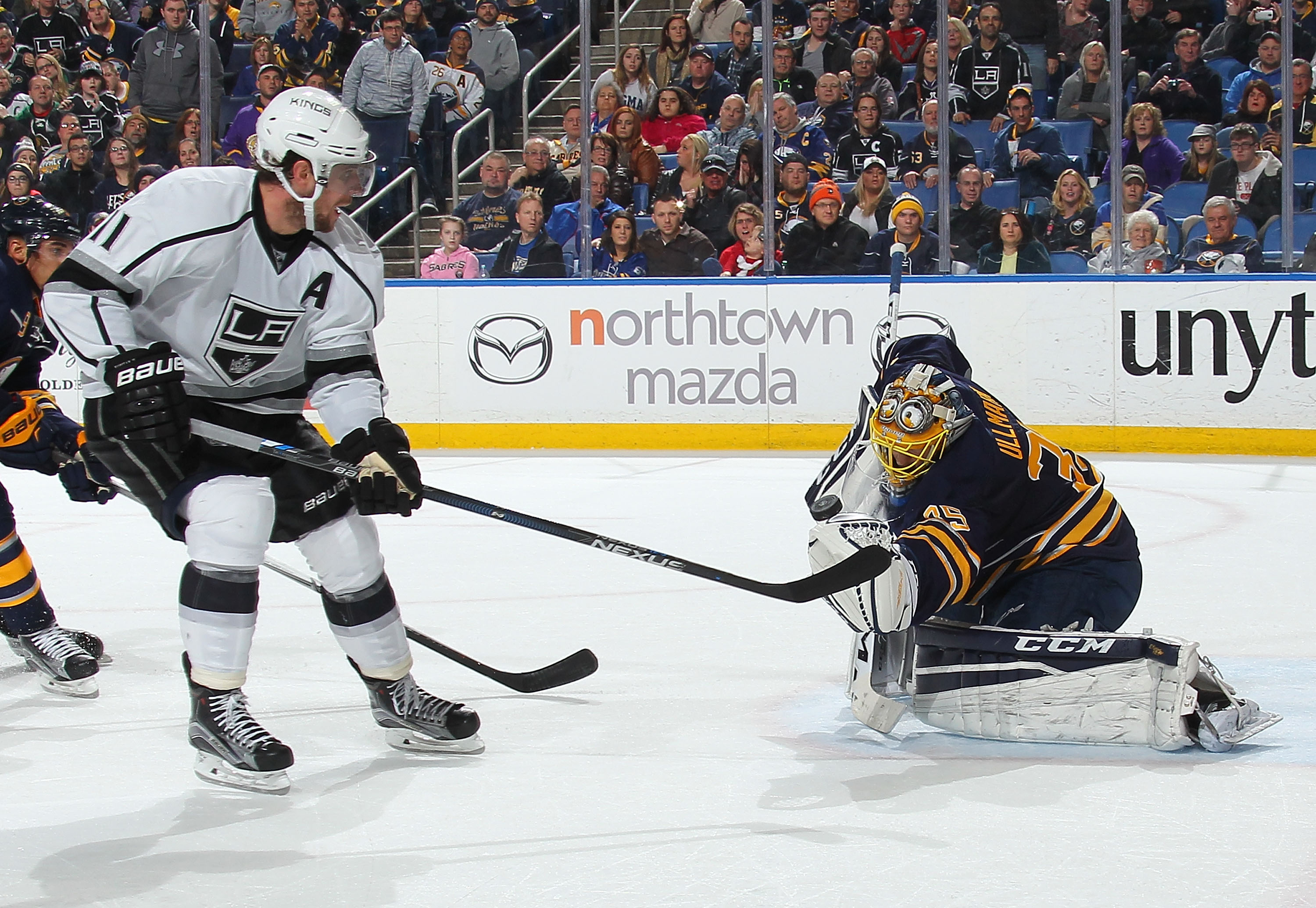 Saturday's game didn't represent their seasonal apex, but the Pearson-Kopitar-Gaborik line has been trending in the right direction for the better part of the last three weeks, and Marian Gaborik had another strong showing in the scoring chance column. Loosely, with Anze Kopitar and Jeff Carter serving as the top two centers, opposing teams will have to choose which line to match-up its top players against, and often that creates a sawed-off attrition battle between top players that frees up opportunities for the rest of the high-minute forwards. On Saturday, both Kopitar's line and Carter's line ended up grading out fairly well in the scoring chance count, though there was a drop-off in possession and quality looks after that. That's understandable; Los Angeles is on an extended road trip and played the previous night. Gaborik has been doing a better job of making plays around the net, and as noted, the #fancystats didn't indicate any glaring or stark drop-off in his quality of play earlier this season. If he raises his production as he did around this time last year, that would be good news for the Kings.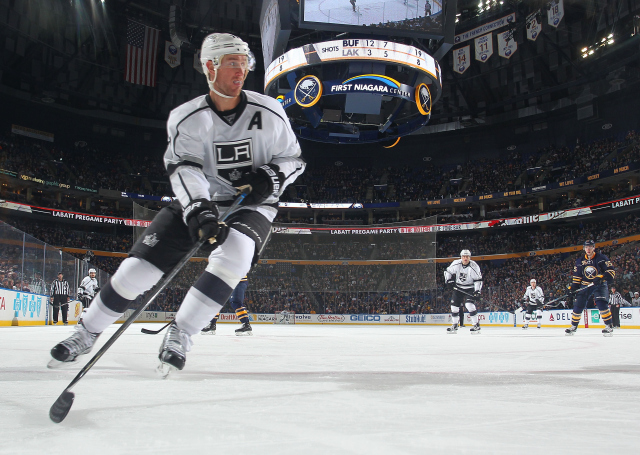 The rest of the Pacific Division is just silly. The Ducks are in last place. The Oilers, sans McDavid, are coming in hot. The Flames, too, have managed to win five in a row despite blowing a three-goal lead last night before winning in overtime. All teams have played either 29 or 30 games, and there will be excellent competition in the division between the teams that are Not The Kings, all of whom have collected between 27 and 30 points. Vancouver and San Jose (both minus-three) have the best goal differential after Los Angeles' plus-14. The Snowbird Swing – Arizona plus Western Canada – later this month is going to be very interesting.