Good morning, Tampa, and good morning, Insiders.
Have you ever been to Tampa?
NOW YOU HAVE. Behold: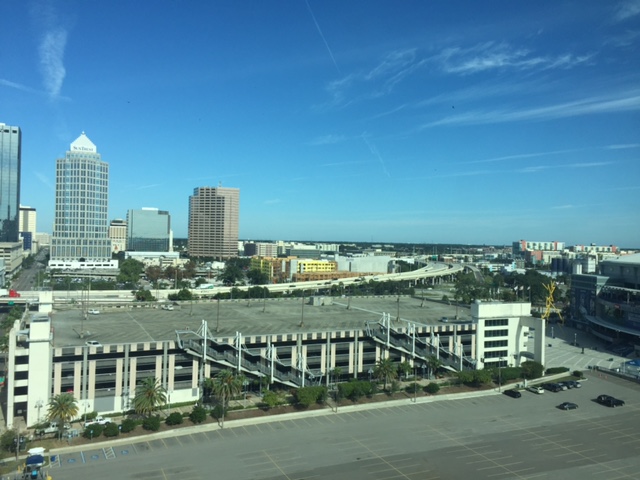 That freeway… the downtown thoroughfare… just like the 405 through West L.A. during rush hour, right?
There was a nip in the air when we boarded the plane in Fort Lauderdale last night, and upon landing in Tampa some 45 minutes later, the chillier temperatures were accentuated by a brisk breeze. We're grading on a curve, of course; both yesterday's weather in Fort Lauderdale and the cooler climate when deplaning felt very much like a pleasant fall day and cool night in Los Angeles.
I'll save some of this for later in the day, but Jiggs McDonald joined Bob Miller and Nick Nickson before last night's game at the BB&T Center for photographs. All three wore their Hall of Fame blazers during a special moment that commemorated three Foster Hewitt Memorial Award winners.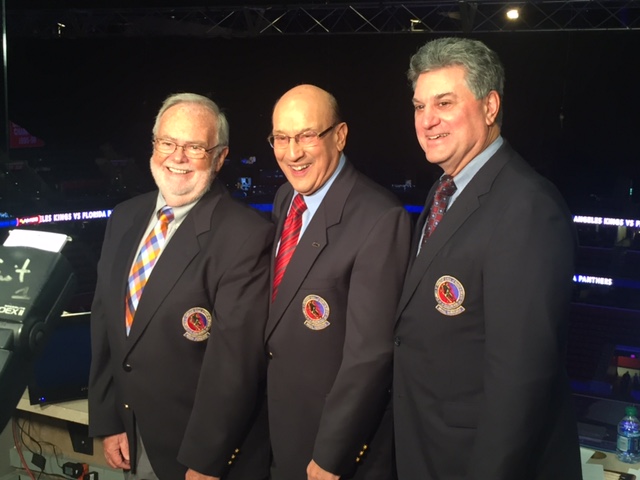 I'll share the conversation I had with Jiggs, which includes wonderful recollections of the nascent days of the Kings franchise.
The Kings aren't scheduled to practice until 2:00 p.m. local time, when they'll hit the ice at Amalie Arena (a sliver of which is located on the right side of the second photo). Waking up with the Kings will follow. Let's talk soon, Insiders.