Hockey is an incredibly fast team sport, but just how fast is it? New equipment is made out of lightweight, composite materials, but just what goes into a brand new pair of elbow pads? How can teams use physics and applicable sciences to better the zip on a wristshot or the explosive lateral motion between goalposts?
At Discovery Cube LA, located at the intersection of Foothill Boulevard and Osborne Street, right off the 210 freeway near Hansen Dam, patrons will have the ability to measure their shot against goaltender Jonathan Quick in a shooting machine designed after exhibits in the Hall of Fame. A dressing room modeled after the Kings' room at Staples Center shows displays of the team's uniform history, and interactive touchscreen applications provide further information on the scientific practices of hockey as framed within the Los Angeles Kings' logo and brand.
It's all part of a new "Science of Hockey" exhibit based on a partnership between Discovery Cube LA and the Kings Care Foundation, with the execution by BaAM Productions.
"We thought it was important to share the love we have for hockey with as many kids as possible," Kings President, Business Operations Luc Robitaille said.
And that they have. Based on a similar exhibit at Discovery Cube OC, members of the Kings business operations staff, including Robitaille and Senior Director of Community Relations Jennifer Pope, toured the Orange County Science of Hockey exhibit and began plans for a Kings-themed hall at Discovery Cube LA roughly one year ago. That hall is over 3,000 square feet and opens to the public Friday after a grand opening Thursday afternoon.
Among the interactive features? A penalty box that must be exited by solving math problems.
"I'm not sure that would work with all our players," Robitaille joked.
The Kings have long partnered with area businesses and non-profit groups to promote maths and sciences, and last year Alec Martinez and former King Ben Scrivens spoke about how science and testing has bettered their on-ice performance – and even covered the gathering of advanced statistics – during an outreach event at a Boys & Girls Club of Los Angeles Harbor.
On Thursday, it was Tyler Toffoli who spoke about how video, testing and innovations in equipment have helped his game preparation:
Science of Hockey – more video (LAKings.com)
A video tour of the exhibit (LA Daily News)
Science of Hockey exhibit opens (FOX 11)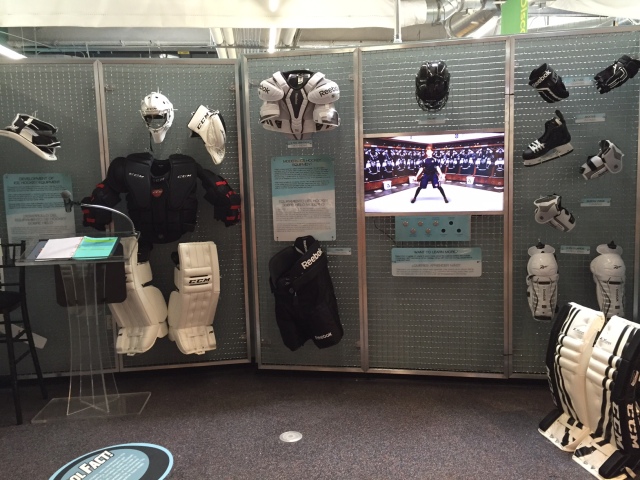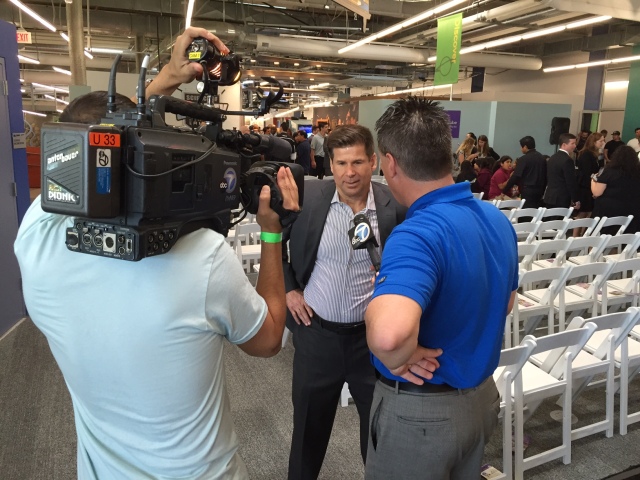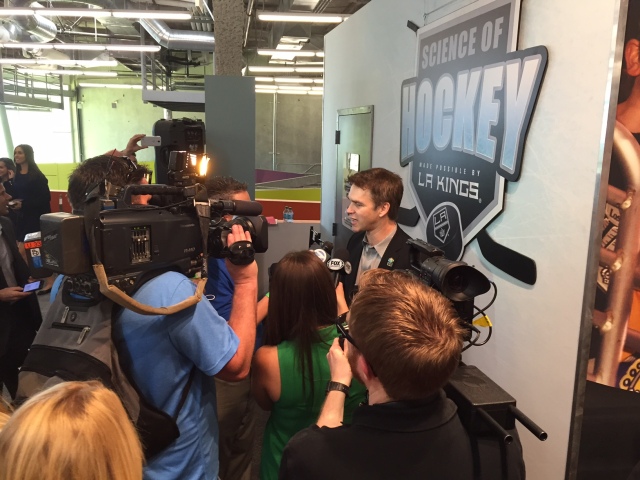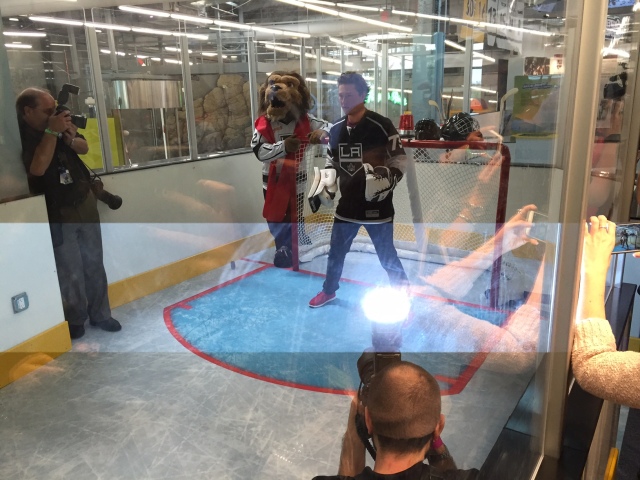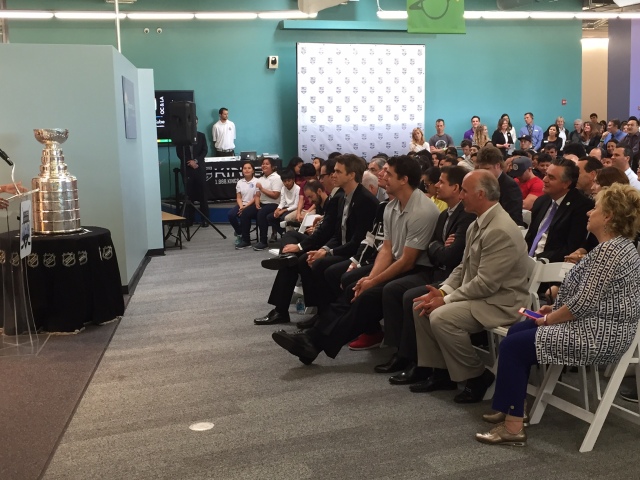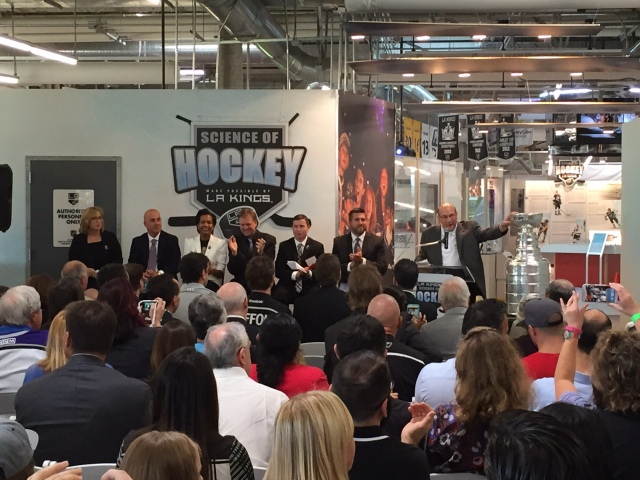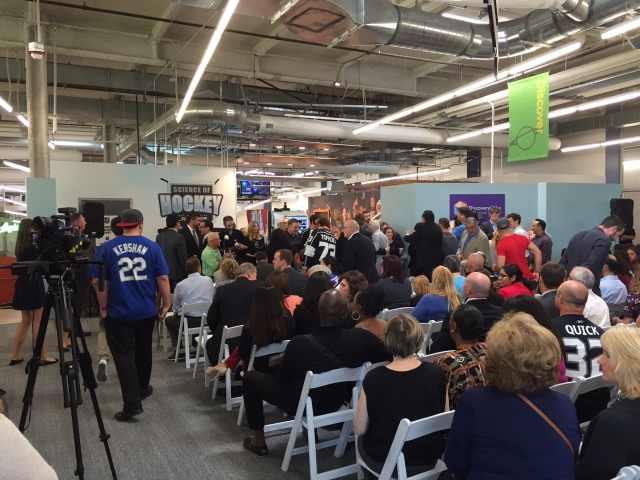 @LAKings With @KeeperoftheCup learning science @DiscoveryCubeLA Hockey and Science Great way to learn! pic.twitter.com/CavHNS0QRd

— Jim Fox (@JimFox19) March 19, 2015