Dwight King has a lot to be happy about. He recently reached 200 regular season NHL games, he's a two-time Stanley Cup champion, and most importantly, he's a dad.
But if you've ever zeroed in on him during a game, or clicked play on a highlight package, or watched him on the ice in practice, or flipped through Getty Images photos, you'd see something pretty remarkable. Dwight King is almost always smiling.
"I think it applies to more than just on the ice," King said. "If you spend the day with me, you'll probably see there is probably few hours of the whole day that I do not smile. You can tell when I'm actually laughing. I think my smile gets bigger and when I get excited, obviously, you can see some of the expressions. But naturally, I think that's just the way my face falls."
Perhaps he's not constantly happy on the ice; expressions can be interpreted as smiles when they're actually winces and reflections of pain and endurance.
"From every picture I know, you can always see my teeth. It might not feel like a smile to me at the moment, but that's the way it comes off," King said. "I guess my grandfather used to have a similar expression all the time. So that's maybe where it came from."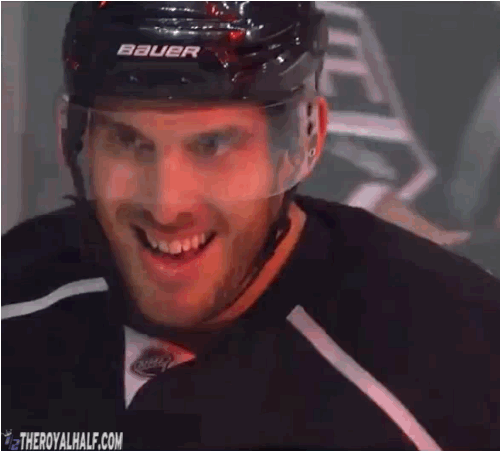 King is intelligent and a well-respected figure in the Kings' room. To continue the story, we consulted several of his teammates. So, what's the deal? Why is Dwight always smiling?
Drew Doughty, on why Dwight King is always smiling:
I don't know, he's a happy guy. I think Dwight brings a lot to the team on and off the ice. Off the ice, I love hanging out with him going golfing or whatever it may be. He's a lot of fun. He's a very underrated player for our team, too.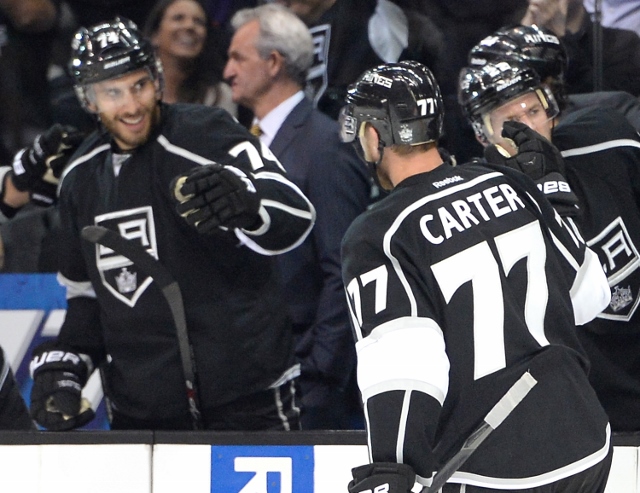 Doughty, on whether King has a calm personality:
You don't see him upset too many times. Not that he's not competitive or anything like that, but he's just happy and he's enjoying himself playing hockey. He obviously loves the game, loves coming the rink, hanging out with the guys. That's what you need on your team. When guys are coming in grumpy one day and happy the next, it gets a little annoying to the other guys. It's nice to have him coming in happy every day and always someone you can talk to and have a little fun with.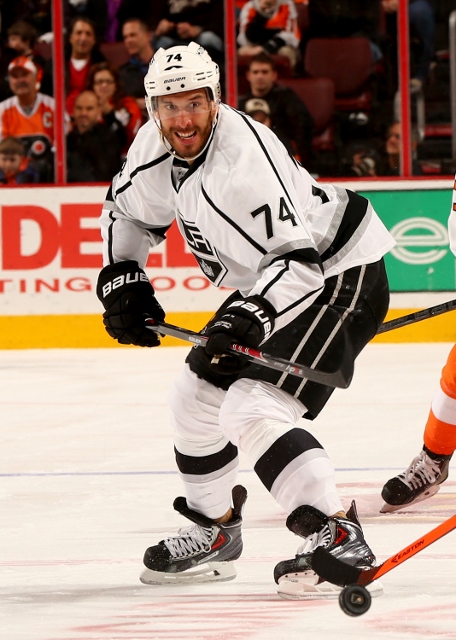 Kyle Clifford, on why King is always smiling on the ice:
He's a happy guy, I don't know. He comes to the rink and he loves being here. I think some of it might be that's who he is. He's always smiling. I don't know.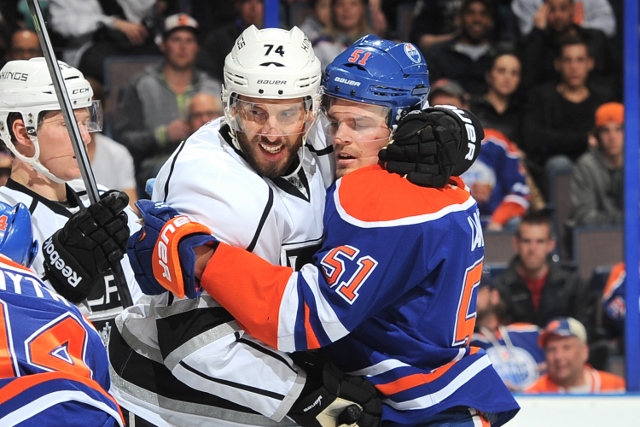 Clifford, on whether King has a naturally pleasant disposition:
Yeah. I bet you most people wouldn't think it, but he's a really good team guy. It's good to have him next door to my locker. I always shoot the [breeze] with him.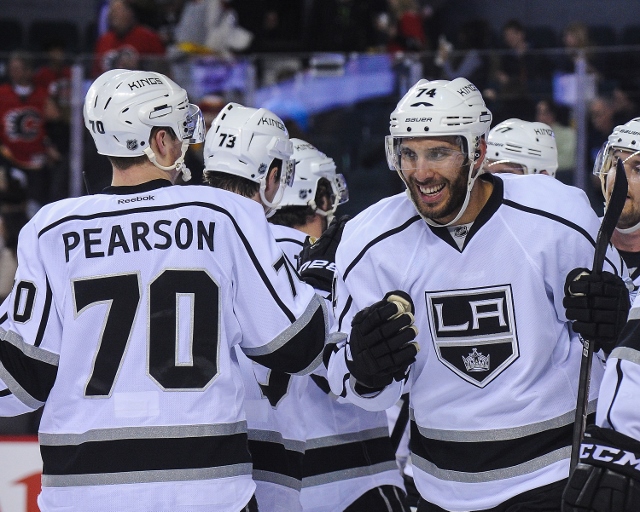 Clifford, on whether King is funny:
He's smart. He's not afraid to throw a joke out there. I don't really know. Sometimes he can be quiet. He just goes to work and does his thing.