Because there is such fervent team support in the South Bay, and because so many of the players and staff live in the area, the Kings will hold a parade through Manhattan Beach, Hermosa Beach and Redondo Beach at 3:00 p.m. Wednesday.
Players will be carried in the back of pick up trucks provided by Toyota and will travel from the Redondo Beach Police Station before turning north along the water and the Strand in Hermosa Beach. After an hour and a half the procession will wind its way to the corner of Manhattan Beach Boulevard and Manhattan Avenue. Mayors from all three cities will participate. Click here for the exact route the parade will take.
For background reading on the relationship between the Kings and South Bay cities, the New York Times ran a great story two weekends ago.
A collection of Getty Images photos from a beautiful day downtown: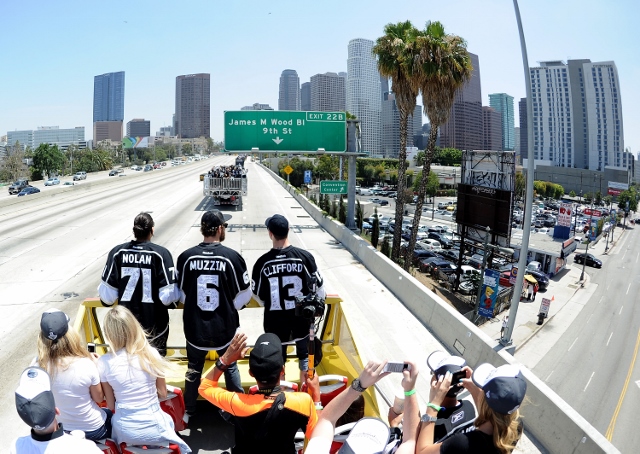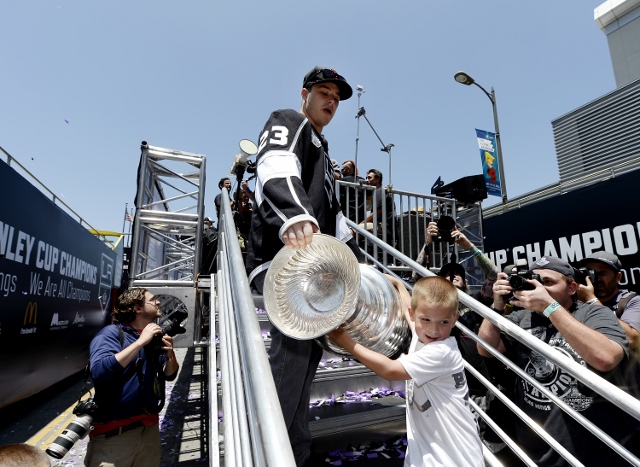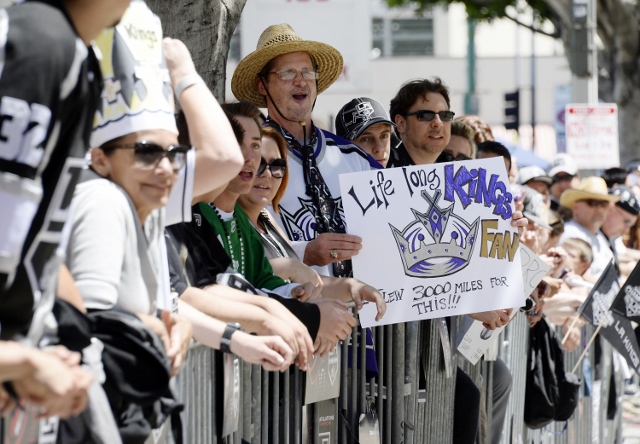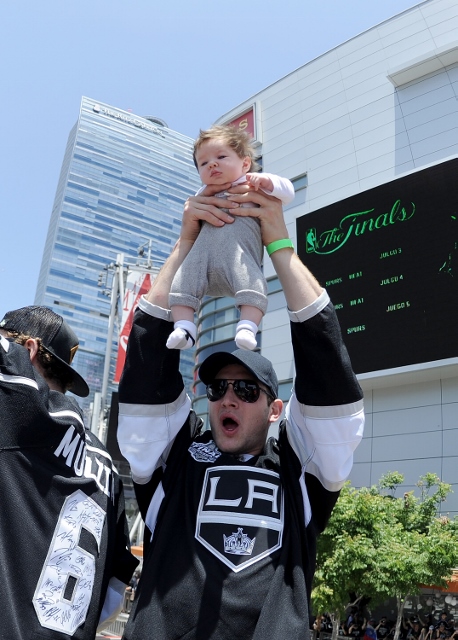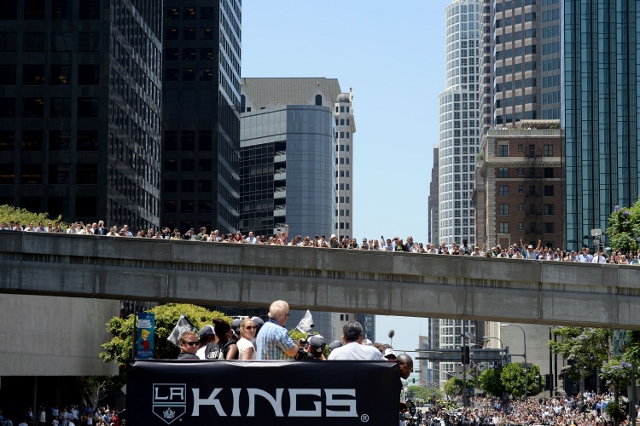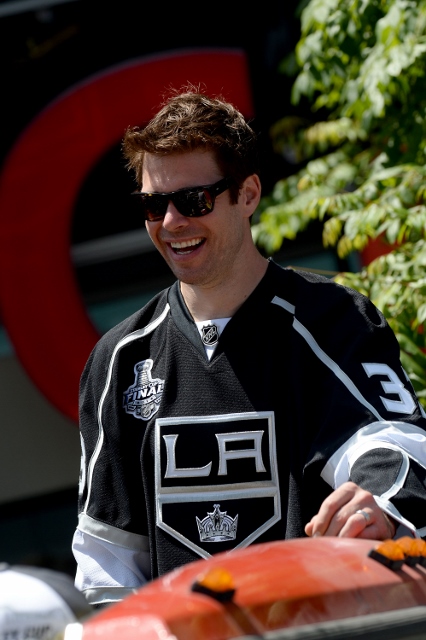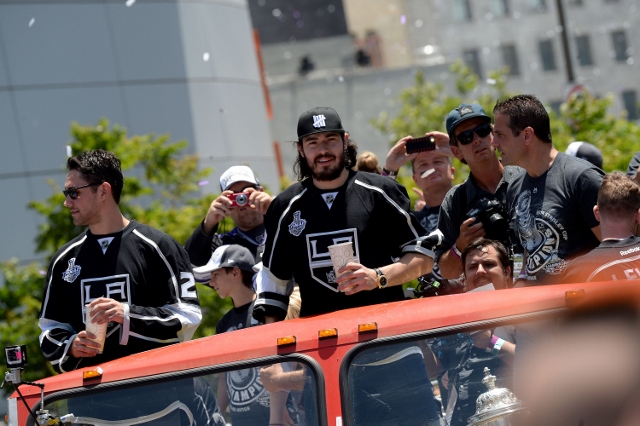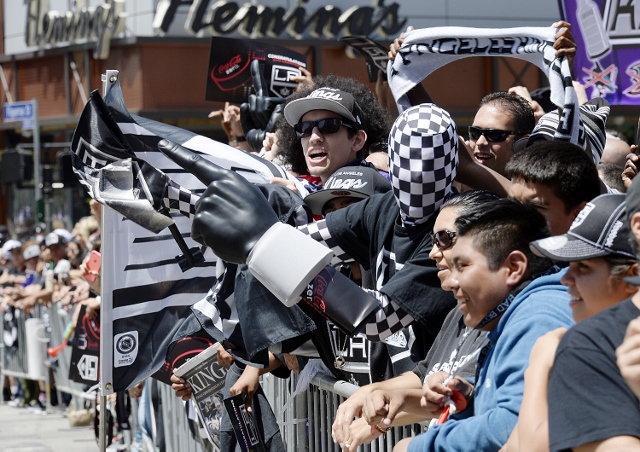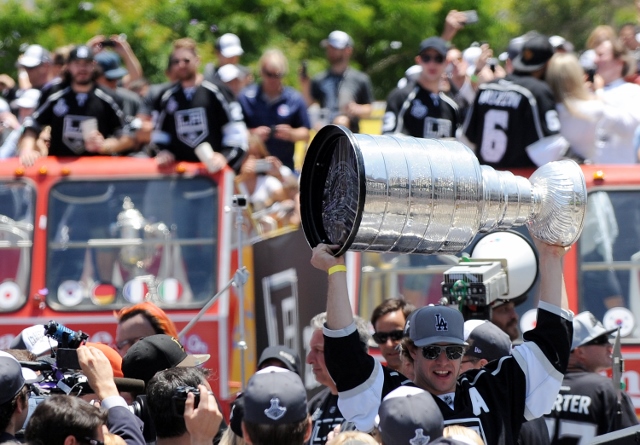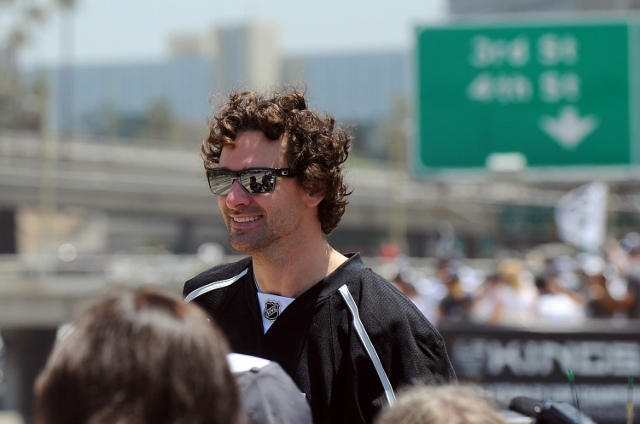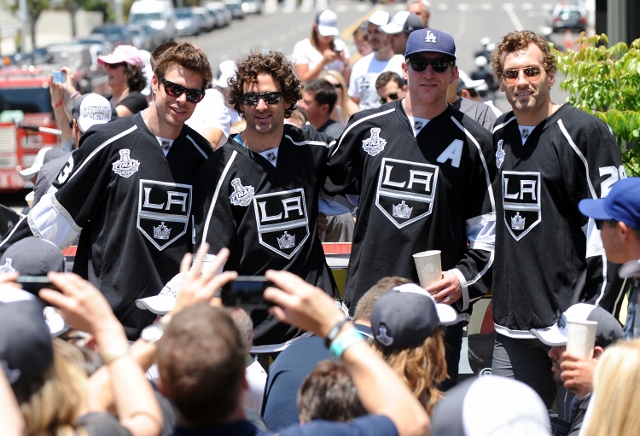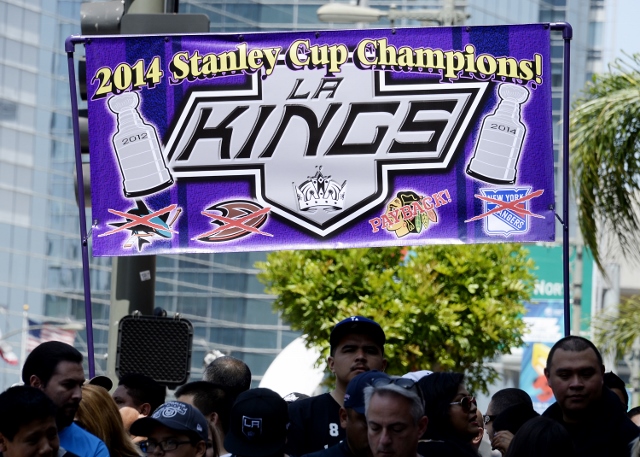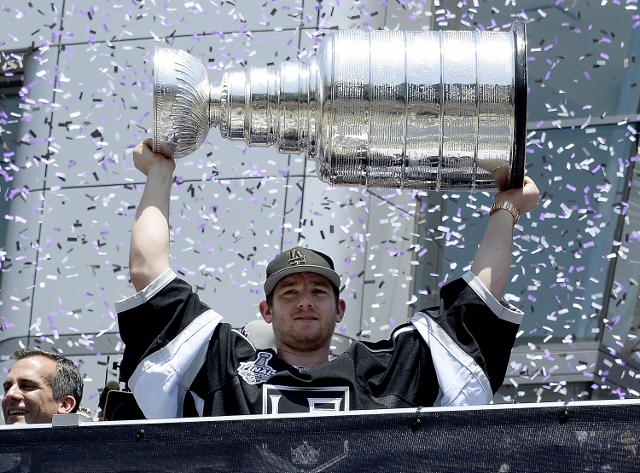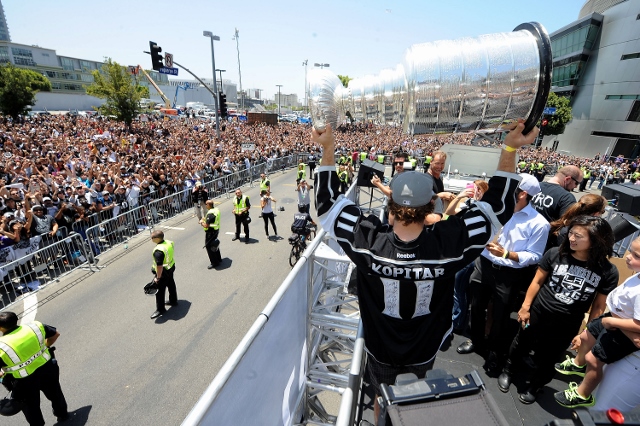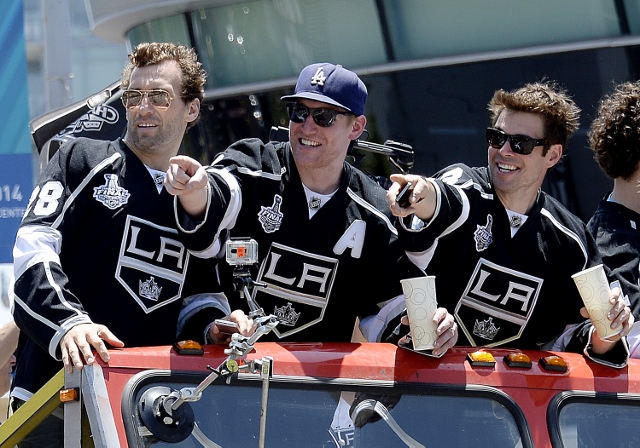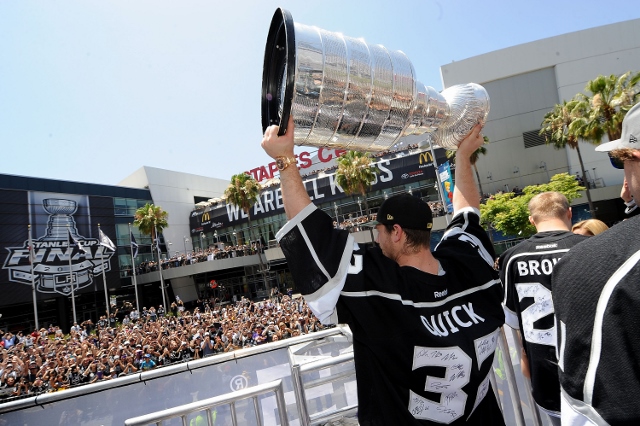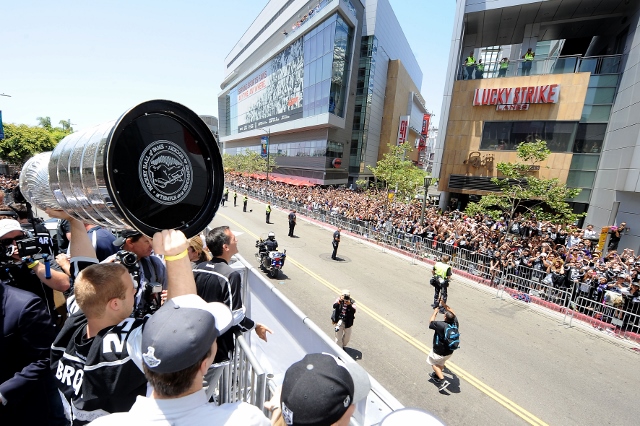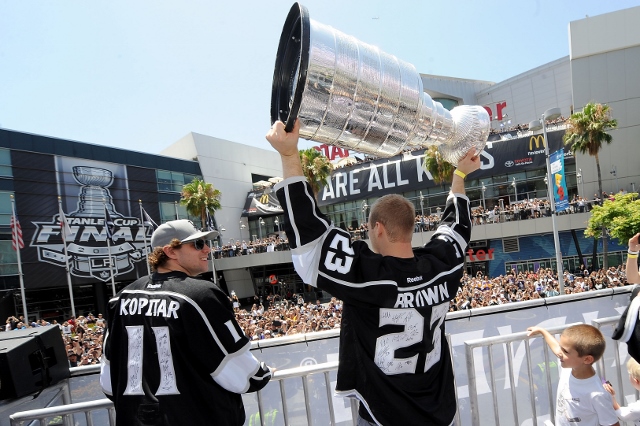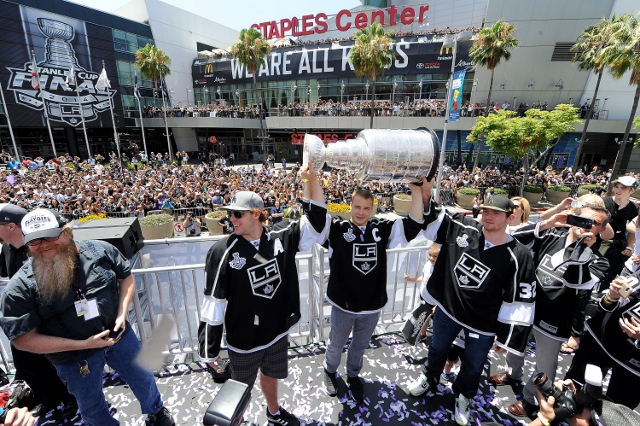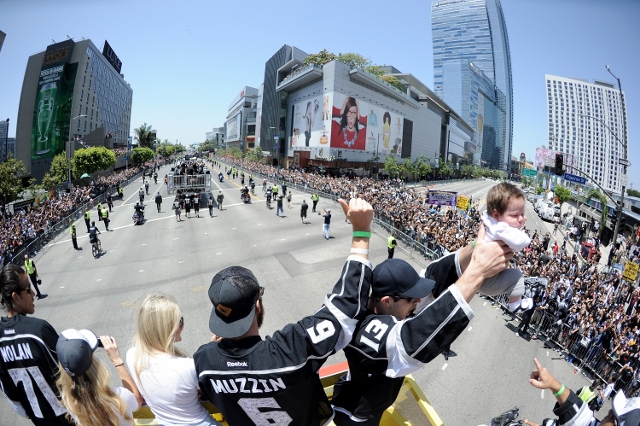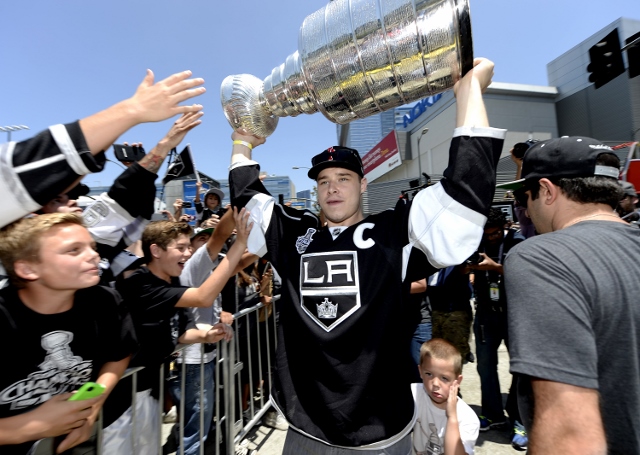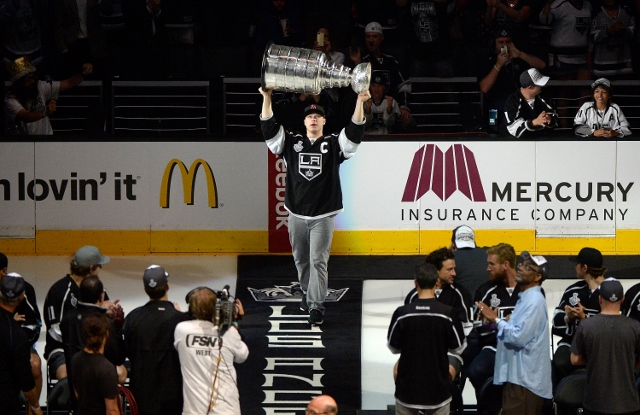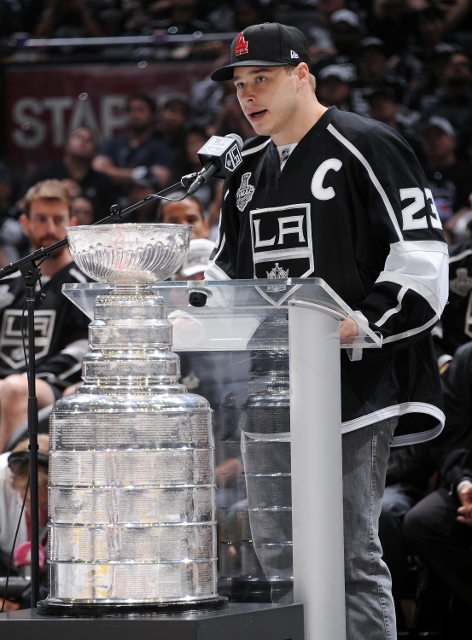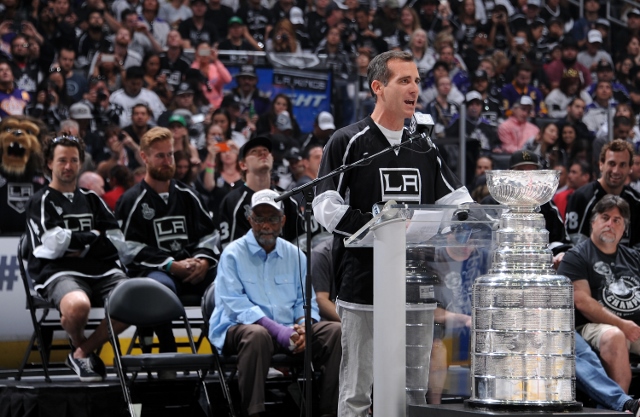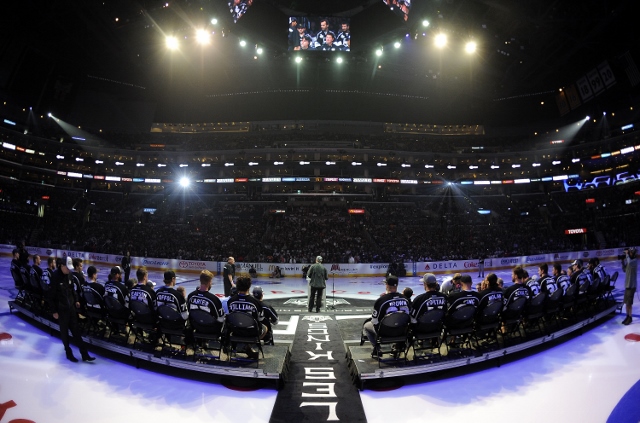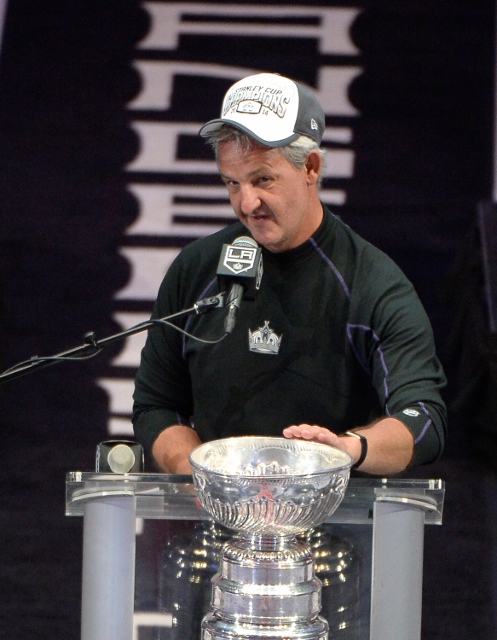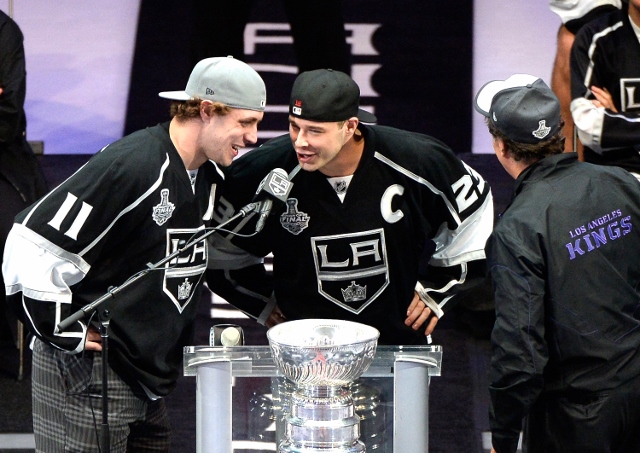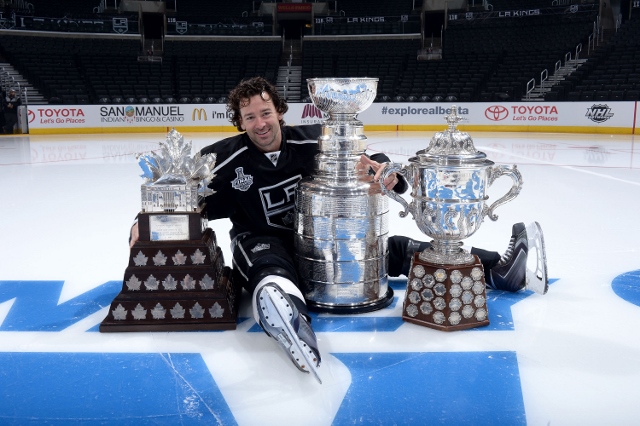 -Photo credits: Getty Images Sport, National Hockey League, Kevork Djansezian, Harry How, Juan Ocampo and Noah Graham