Whatever you accomplished during the Olympic break, there's a decent chance it fell short of what Bailey added to his resume. The Kings' mascot won the Most Awesome Mascot award at Cartoon Network's Hall of Game show and followed that up with having his likeness depicted on Martin Jones' new goalie mask.
EYECANDYAIR, which also designed Jonathan Quick's Kings-themed and Olympics-themed masks, revealed Martin Jones' new mask on Monday. There is a significant King-of-the-Jungle-theme in its design:
Last week, EYECANDYAIR previewed the detail of Jones' new mask:
The finished product: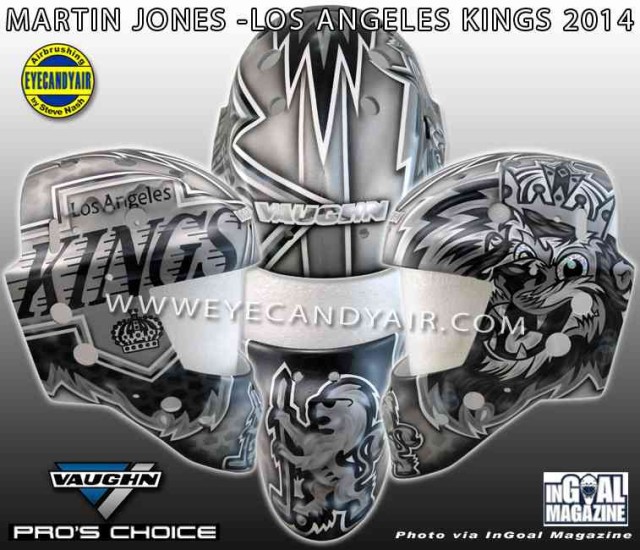 There isn't an earth-moving departure from the silver-and-black artwork in the mask that Jones had worn for much of the 2012-13 season. The Kings logo remains, while Bailey replaces the image of the Manchester Monarchs lion.
For goalie mask aficionados, In Goal magazine has a writeup on the artwork, which was created by Steve Nash of EYECANDYAIR.