When I was just entering high school and played in the in-house leagues at the old Iceoplex in Van Nuys – L.A.'s former practice rink – one King that would spend time after practice to chat with players my age and younger was Dan Bylsma. He occasionally would answer questions, sign autographs, pose for pictures and offer advice near the skate rental counter. When I was 15 years old, that type of access was incredible.
On the current Kings team, Colin Fraser seems to me to have a similar personality. He's approachable, has a sense of humor, is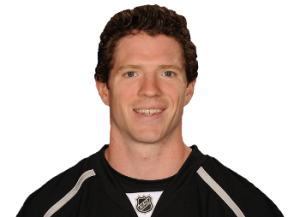 well-liked by his teammates, and is an excellent interview. When the decision was made to start a weekly audio segment for LA Kings Insider, Fraser was an easy choice.
Thus, FrasCast was born. In the first edition of this weekly segment, Colin Fraser discusses his relationship with Brent and Darryl Sutter while he played junior hockey for the Red Deer Rebels, his efforts to return to the Kings' lineup after being scratched in Detroit and St. Louis, and keys to maintaining focus after opening the scoring in the Stanley Cup Final.