-Thank goodness for the easy reference provided by The Quotable Darryl Sutter, 2013. On February 23, he said, "It's not always whether you win or lose. It's whether you're winning or losing." The quote isn't quite as impactful this season in the hypercompetitive Western Conference and on nights in which the team will need to capture two points against eastern teams, especially with a challenging schedule ahead. But Sutter's quote while the team was in the middle of winning seven of eight last winter is certainly applicable in the context of last night's 2-1 overtime loss to the New Jersey Devils. The Kings were "winning;" they just didn't win. They outshot their opponent 27-5 through the first two periods, and as we all know, when a team outshoots another team 27-5 through two periods and yet the game is tied, it bodes well for the momentum and fortune of the team being outshot. New Jersey actually outshot Los Angeles 10-8 the rest of the way, removing any chance that Thursday's game would represent the fewest shots the Kings have allowed in franchise history (the record is 10, set in a 2-2 tie in San Jose on January 11, 1994). Never mind the shots – the chances, the possession, any metric that can gauge which way the puck was headed indicated that the Kings' offense was humming along but just couldn't find the back of the net.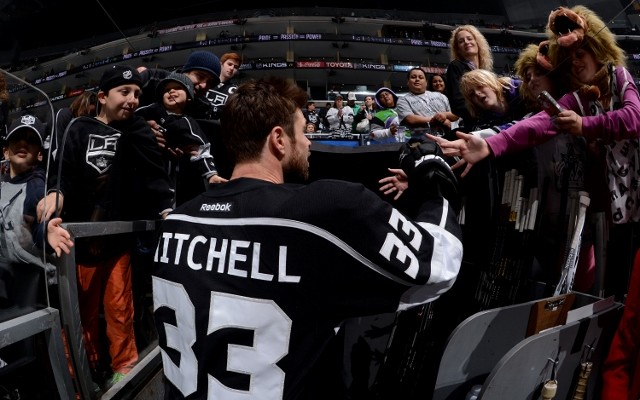 -Jeff Carter, you are welcome back at any time. The Kings recorded 10 power play shots on goal last night, and none were by Carter, who is now being considered "day-to-day" in his attempt to return from a broken foot sustained on October 30. Tyler Toffoli has admirably held down the fort, and as I previously said, it's important to think "larger picture" when referencing Linden Vey, Tanner Pearson and Toffoli. That said, keep in mind Toffoli is only keeping the seat warm for Carter while on Mike Richards' line, and over the last four games, his ice time has dropped as his scoring chances have been somewhat diluted. After finishing in the ice time range of 13:02 to 19:23 over his first six games, Thursday's 12:46 represented his highest total over the last three games. Tanner Pearson had a very noticeable night on Thursday and appears to be acclimating himself well to the NHL's pace with every shift. He logged a team-low 9:52 of ice time, but it was a noticeable 9:52.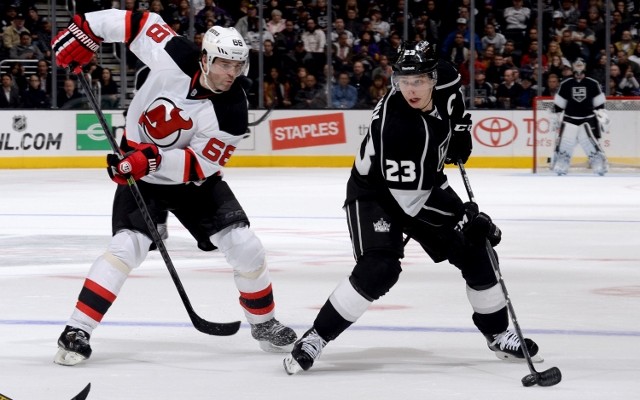 -Cory Schneider, man. Is it possible for him to earn the United States' number one job at Sochi and convince all of the opposing countries to wear Kings jerseys? Hello, gold medal. The noted King killer raised his regular season and playoff career save percentage against L.A. to .961 while lowering his goals against average to 1.13 – over seven games. He was sharp on breakaways, while penalty killing, from close range, from long range. Even on the Kings goal, he got most of the wristshot that Anze Kopitar ripped off, forcing Justin Williams to slam in the loose puck.
-Congratulations to Jaromir Jagr, Hockey Legend. It's not only that he tied Mario Lemieux for ninth place on the NHL's all-time goal scoring list, it's the encompassing historical context when he scores a game-winning overtime goal. Last night's game-winner was the 121st of his career, tying Gordie Howe for the NHL record. It was his 18th overtime game-winner, already a league record. Next up? Catching Lemieux in total points. Jagr (690-1016=1706) is only 17 points behind Lemieux (690-1033=1723) for seventh place on the league's all-time scoring registry.