Off day in Australia, Insiders.
The Kings will be off the ice today, heading to the golf course for a team day away from the rink. Peep the results in Behind The Glass some day soon.
Although the on-ice part of training camp has come in a land down under, it's felt just about as normal as you might expect. It honestly feels like a practice, considering the small squad size. Just about everyone has NHL experience and just about everyone is familiar with the Kings systems, between the NHL and AHL levels. From that side of things, it feels about right.
The off-ice stuff, though, has felt just a bit different.
As a part of the trip to Australia, the Kings are out and about in Melbourne with several stops for their players throughout the course of the week.
"That's part of our responsibility, not just in Melbourne but anywhere worldwide," Todd McLellan said after yesterday's practice. We have to promote the game and it's not always just to the fan that's sitting at home. It's to the little ones over there who are anxious to come on the ice and it's fun watching them when they went up against the glass……we're happy to be here and happy to do it."
A look into what the players have been up to over the first few days in Melbourne.
Kopitar, McLellan & Blake Meet With Australian Minister Of Sport
Kings captain Anze Kopitar, along with Head Coach Todd McLellan and General Manager Rob Blake took a trip
to the Flanders Street Train Station on Day 1 in Australia to present Steve Dem, the Minister for Tourism, Sport and Major Events with the Parliament of Victoria. The trio were joined by representatives from the Arizona Coyotes as well to commemorate both teams touching down in Australia on Monday.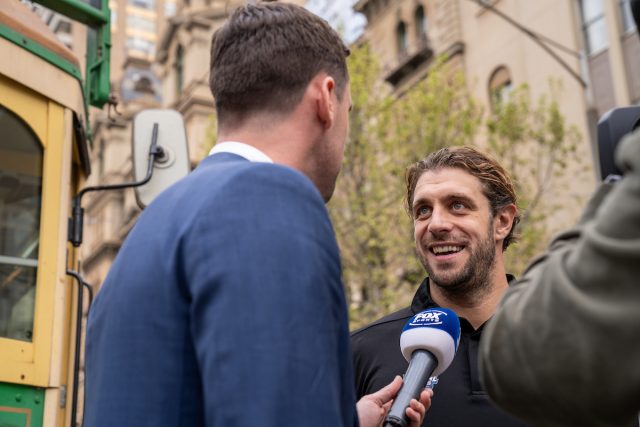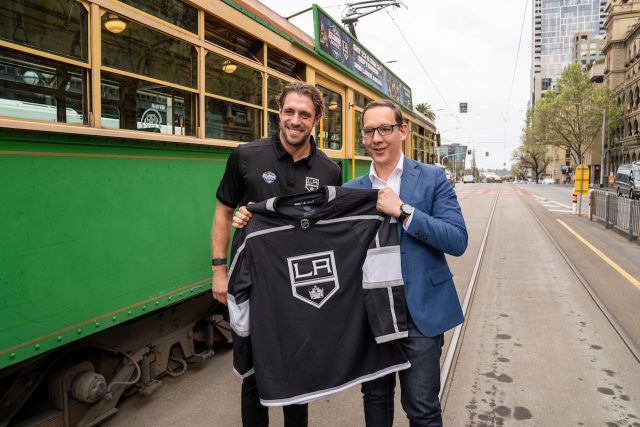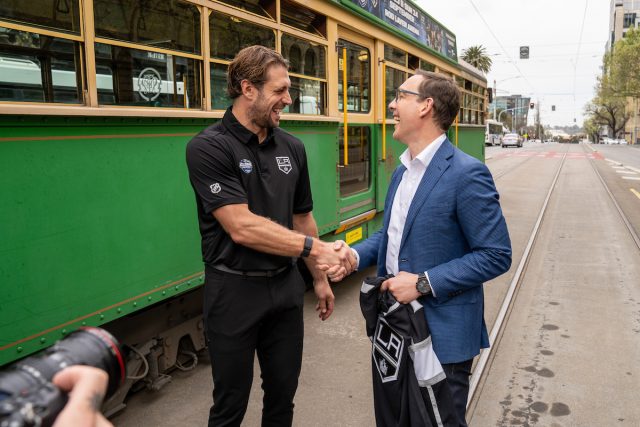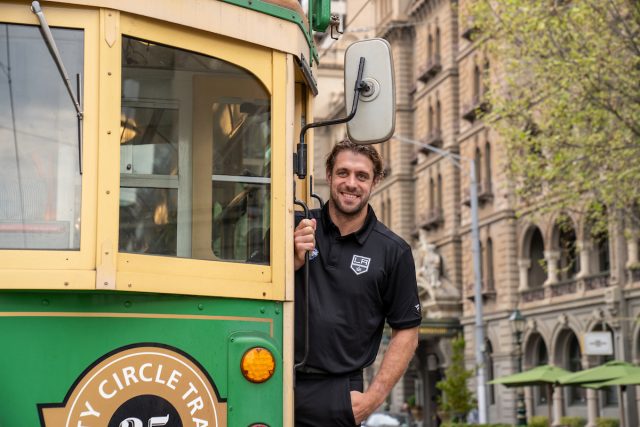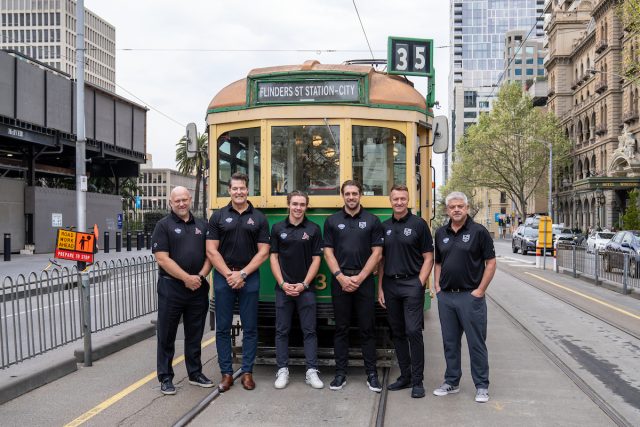 Kempe, Byfield Visit Culture Kings
On Tuesday afternoon, Kings forwards Adrian Kempe and Quinton Byfield visited Culture Kings, a streetwear company in Australia, with a special line of Kings apparel. The players had a meet and greet with fans in attendance, to help promote the Global Series, as well as a Q&A with TNT's Anson Carter, live from the store. The highlight of the trip was the opportunity to meet and engage with fans. The lowlight was Kempe's experience with vegemite, which he doesn't think he will ever eat again. A good trip though, minus that.
"It was fun, it was a good time," Kempe said. "It's a cool store, the Q&A and everything was good. Got some time to spend after and do some shopping, was a good time for both of us."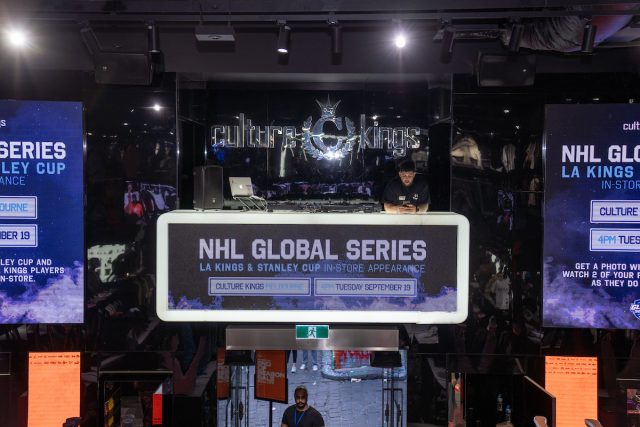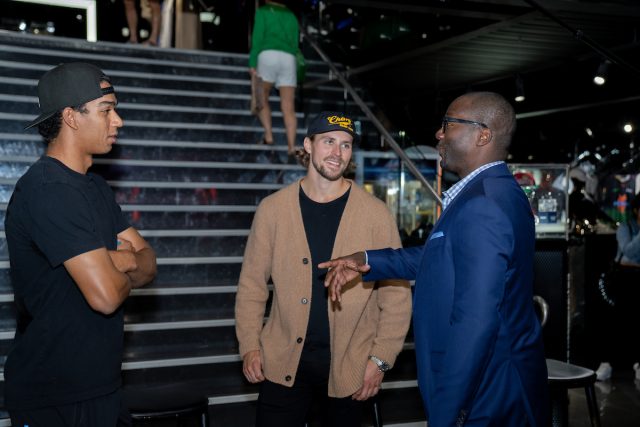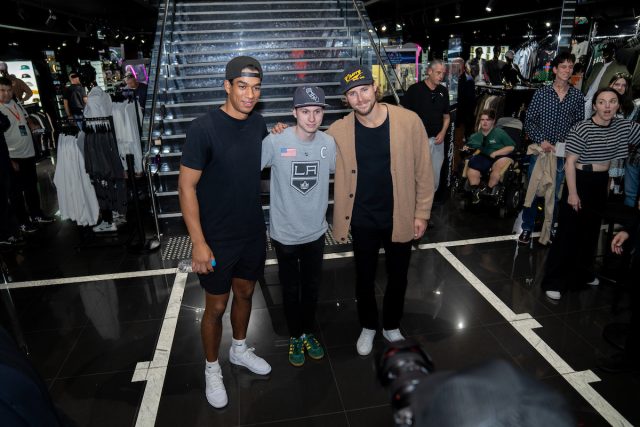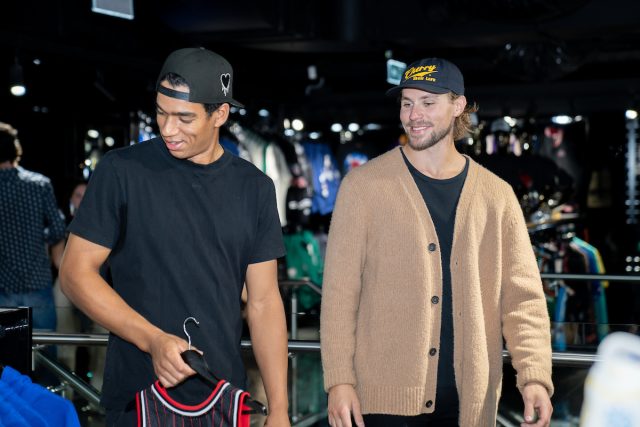 Fiala, Roy Skate With
After yesterday's practice, forward Kevin Fiala and defenseman Matt Roy stayed back at O'Brien Icehouse to help lead a clinic with youth hockey players in Australia. Joined by Daryl Evans and other, local instructors, Fiala and Roy enjoyed themselves on the ice, treating a very excited group of young players with the opportunity to practice with NHL players. An experience they will likely never forget and a big part of why the Kings are playing in these games. Inspiring that next generation is important. Fiala and Roy took that to heart.
Growing The Game!

Kevin Fiala and Matt Roy stayed late after practice today to skate with a youth clinic at O'Brien Icehouse. pic.twitter.com/MuxH5NaxAB

— Zach Dooley (@DooleyLAK) September 20, 2023
Doughty Meets Tennis Pro Thanasi Kokkinakis at Rod Laver Arena
Probably the most fun appearance of the day and when the video comes out either via the Kings or on Behind The Glass on NHL Network, this will be a must watch. Drew Doughty, mic'd up, playing tennis against a professional player. Enough said, right? Kokkinakis is an ATP Tour professional, with a career-best ranking of 69th (nice) in the world. Kokkinakis was a 2016 Olympian, representing Australia, and was the 2022 Australian Open champion in the men's doubles tournament. Along with partner Nick Kyrgios, they became the first all-Australian pair to win the title since 1997. Yesterday, he took on his toughest opponent yet – Doughty. Pierre-Luc Dubois even tagged along to shoot the event.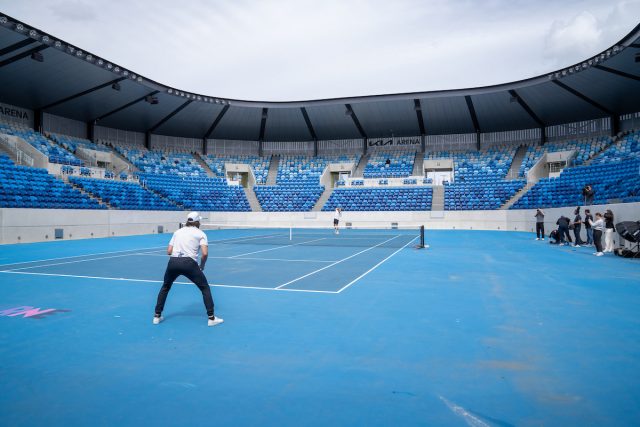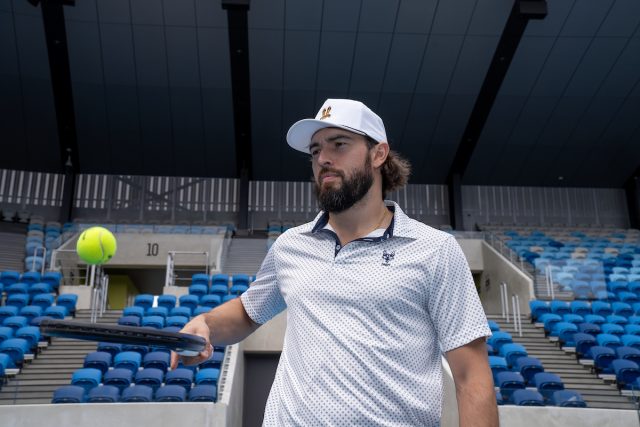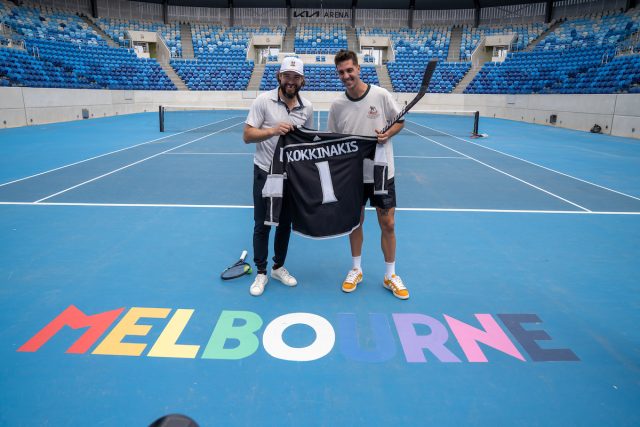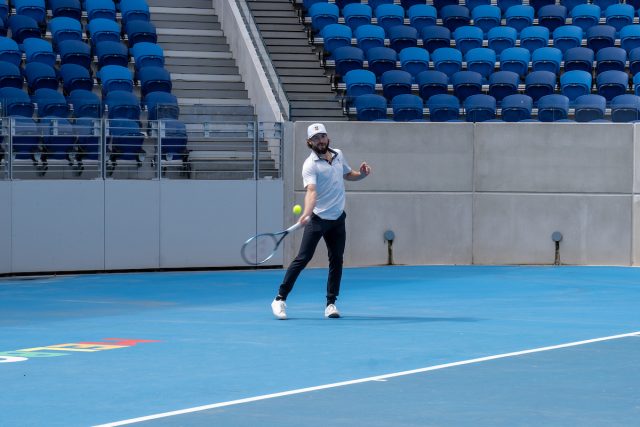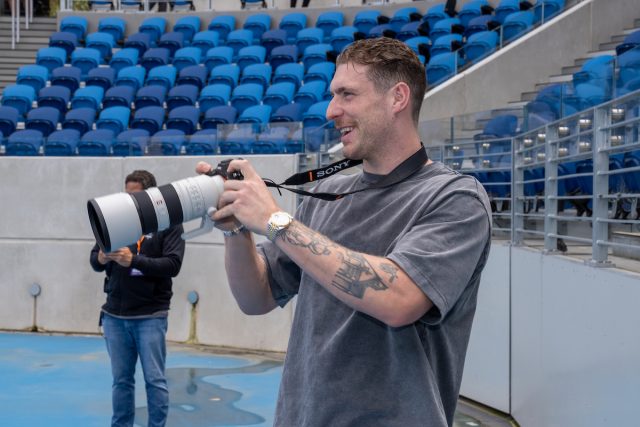 Dubois Meets AFL Footballer Mason Cox
Finally, Dubois visited Collingwood Football Club – go Magpies! – for a meet and greet with American Mason Cox, a member of Collingwood's Australian Rules Football squad. Cox is one of the most experienced members of the squad and he's been with Collingwood since 2015. Standing at 6-11, the dude was, simply, a behemoth. Cool to see two athletes of that caliber talking shop and Dubois got out to kick the football around, learning more about the Australian-version of the sport. He and his teammates will check out a match live, in-person, on Friday evening.
"I did a little research the other day, I actually got a haircut here the first day, within three hours of us being here, and 50 percent of my conversation was Australian football," Dubois said. "[The barber] said they just love football, that was step one, and I'm excited to meet with another professional. With the game, I've heard it's going to be unbelievable. It's going to be a really cool experience."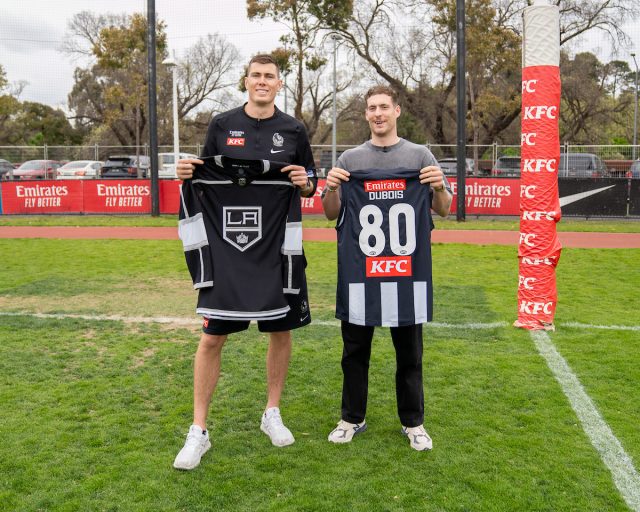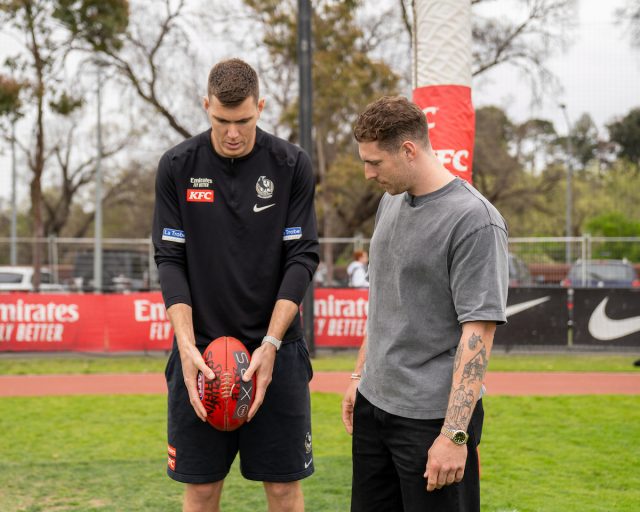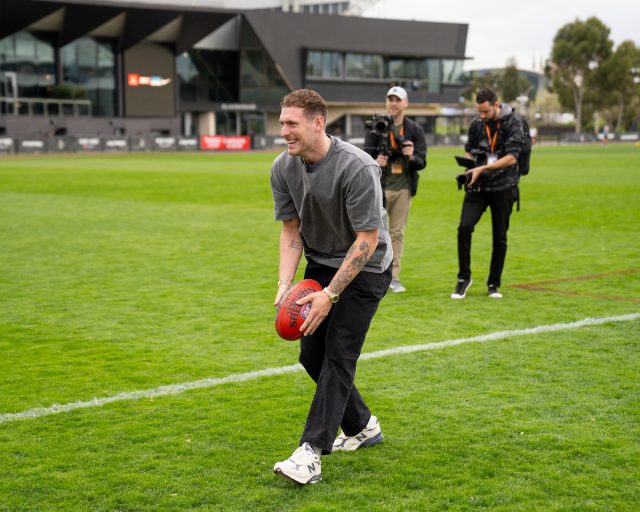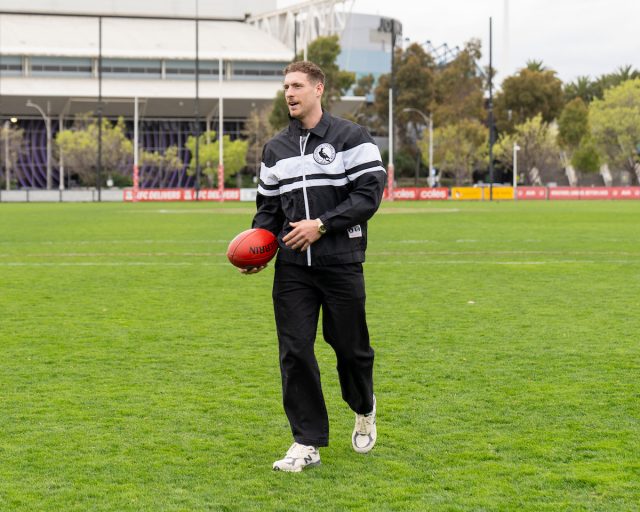 Aussie Afternoons!

Drew Doughty spent some time today with professional tennis player Thanasi Kokkinakis while Pierre-Luc Dubois met up with Australian rules footballer Mason Cox. Fun time for the fellas. pic.twitter.com/tFaTezY3rG

— Zach Dooley (@DooleyLAK) September 20, 2023