Competitive hockey in August? Yes please!
The long-awaited 2022 World Junior Championship has finally arrived. As tradition has it, the annual tournament began on the day after Christmas in 2021, in the host cities of Edmonton and Red Deer. With the tournament set to run through January 5th, all precautions were taken to prevent a spread of the COVID-19 virus, including each of the 10 competing countries quarantining upon arrival to their designated city. Unfortunately, a 2022 holiday showcase of the game's best players under-20 was not to be.
After three COVID-free days to begin the tournament, positive tests started to arise across multiple teams via the daily tournament testing. Hours into Day 4 of the originally scheduled event, the IIHF officially postponed the tournament due to concerns surrounding the spread of the coronavirus.
Fortunately, life was given back to the 2022 World Junior Championships when it was announced that the tournament would be officially rescheduled to take place from August 9-20. Along with the rescheduling of the tournament, all slates were to be wiped clean and all games will be replayed from the beginning, with all results and statistics from the first attempt being thrown out. An unfortunate break for the Kings prospects who had already made an impact in their first few games of the original tournament.
Regardless, there are no complaints from the players who have now been given a second chance to represent their countries and put their talent on display in the biggest amateur showcase hockey has to offer. From those 10 countries participating, three Kings prospects will compete, representing two different countries. Representing Team Sweden is the Kings 2020 second round draft pick Helge Grans and representing Team Finland will be the duo of 2020 third round draft pick Kasper Simontaival and 2021 second round draft pick Samuel Helenius.
Now, as we approach the restart of the 2022 World Junior Championships, we look at Kings representatives. National prospect analyst Chris Peters of Flo Hockey joined the All The Kings Men podcast to preview the upcoming event, with insight into the development and expectations for Grans, Helenius and Simontaival specifically.
More on all three players below –
Helge Grans


The 6-3, 205-pound defenseman comes into the tournament having spent the 2021-22 season with the Ontario Reign. Adjusting to the North American sized rinks and style of play, Grans' performance grew and improved as the season went on. In 56 games with the Reign, Grans notched 24 points (7-17-24). Grans was also impressive in the two games he competed in for Sweden in the original tournament, recording three assists.
Grans and Team Sweden are in Group A with Austria, Germany, Switzerland and USA. Sweden begins their tournament on Wednesday, August 10th vs. Switzerland at 11:00 AM on NHL Network.
Sweden Schedule (Times in Pacific)
August 10 vs. Switzerland @ 11 AM
August 12 vs. Austria @ 11 AM
August 14 vs. United States @ 7 PM
August 15 vs. Germany @ 7 PM
Kasper Simontaival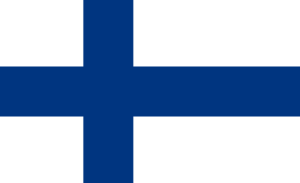 Simontaival returns to Finland's World Junior team as a two-time representative, having played for his country in 2021 as well. As one of the younger members of the Finnish team last year, Simontaival impressed, recording seven points (4-3-7) in seven games, winning a bronze medal in the process. Back representing his country, the 5-9 right wing enters the tournament as one of his team's top offensive threads, having taken another step forward in his career this past season. Simontaival doubled his offensive output from the 2020-21 season to the 2021-22 season, notching 14 points (7-7-14) in 33 games for KalPa in Liiga, the highest professional league in Finland.
In the original 2022 World Junior Championships, Simontaival had netted one goal in two games.
Samuel Helenius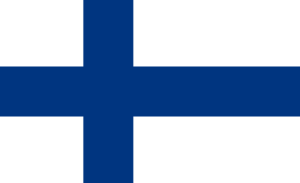 The 6-6, 201-pound, 19-year-old will hope to continue where he left off the original 2022 World Juniors. Prior to the event's postponement, Helenius had notched four points (3-1-4) in just two games. Helenius had been showcasing his combination of size, ability and hockey smarts, putting himself in the right places to create offense. The big body was effective on both ends of the ice, shutting down his opponents on one end and wreaking havoc in front of the net on the other.
Prior to joining the Reign late in the AHL season, Helenius spent his 2021-22 season in Finland playing for JYP as the assistant captain in Liiga, as he recorded nine points (3-6-9) in 48 games as a 19-year-old. Once the center's season concluded in Finland, Helenius signed his entry-level contract with the Kings and reported to the Reign, where he netted one goal from 12 AHL games played.
Simontaival, Helenius and Finland are in Group B alongside Canada, Czechia, Latvia and Slovakia. Finland begins their tournament later on this afternoon vs. Austria at 3:00 PM on NHL Network.
Finland Schedule (Times in Pacific)
August 9 vs. Latvia @ 3 PM
August 11 vs. Czechia @ 11 AM
August 14 vs. Slovakia @ 11 AM
August 15 vs. Canada @ 3 PM
Gone from the original tournament is forward Martin Chromiak, who was originally a part of Team Slovakia, but had to miss the tournament due to health issues. Chromiak also missed LA Kings development camp this summer. Additionally, defenseman Kirill Kirsanov will not participate as his native Russia was removed from the revamped tournament due to an IIHF Suspension. Defenseman Brock Faber, a part of the trade that brought Kevin Fiala to Los Angeles, will play for the United States, now as a member of the Minnesota organization.
But we'll focus on the three who are playing and it gets underway alter on today with Helenius and Simontaival against Latvia later on today!