Insiders!
Happy Thursday. A slow couple of days as far as the news cycle goes here, but a few housekeeping items of interest.
Into Thin Jarr
First, sharing this interview with Kings-alum Jarret Stoll, currently of Kings Player Development.
Stoll has worked with the organization's forward prospects over the last several seasons, and took a primary role in that area, along with Mike Donnelly, during 2022 Development Camp. An interview that conveys Stoll's passion for working with the organization's young, up-and-coming talent and one that gives a bit of additional insight into the player development process as well as that of the most recent development camp. Worth a listen, as we wind down our leftover content from development camp earlier this month.
Stoll on if development camp is more about the players learning about the organization, or the organization learning about the players
I think it's a little bit of both. You know, there are a lot of people, a lot of the staff that are watching these kids and kind of break down every little move sometimes. But for us, we don't know much about these kids. So sometimes, we know that the scouts do and the scouts that drafted these kids do for sure. But for us in player development, we worry more about the kids in organization already, going to the Ontario Reign games, junior games in Canada, or NCAA games, wherever our kids are at. So that's our focus. Now, our focus switches to some of these other kids as well. So it's a little bit of both.
Stoll on "veteran players" attending development camp
We just felt it was very important for these guys to be at this camp not only for development reasons, but leadership reasons as well. To take these younger kids that had just gotten drafted under their wings, so to speak, be first in line during all the drills, pay attention, do every rep right because these kids that were just drafted, they're watching. They're watching Quinton Byfield, they're watching Jordan Spence, Toby Bjornfot, Arthur Kaliyev. They're watching guys that have played in the NHL and they've got to do it right for those kids. That's the leadership that we want and I thought those those guys did a great job of providing that.
Just a couple of excerpts, with much more in the interview!
Wham, Bam, Thank You Cam
Secondly, the Ontario Reign announced a signing at the AHL level, with the return of veteran defenseman Cameron Gaunce.
Gaunce, 32, has spent each of the last two seasons playing with the Reign. He collected 13 points (3-10-13) from 24 games played during the shortened 2020-21 season and most recently appeared in 61 regular season games during the full-length 2021-22 campaign, posting 27 points on seven goals and 20 assists and a +12 rating. He also suited up for all five of Ontario's 2022 Calder Cup Playoff contests.
Gaunce was a veteran leader on a young Ontario team as one of the group's older players, meshing well with the leadership group in place for the Reign last season. With more than 731 AHL games to his name, he was the elder statesman on the blueline for a young Reign backend, alongside younger teammates such as Jordan Spence, Helge Grans, Jacob Moverare and Sean Durzi. Gaunce is a Calder Cup champion and a two-time AHL All-Star, with 37 NHL games to his name as well.
Off the ice, Gaunce was named Ontario's winner of the 2021-22 IOA/American Specialty AHL Person of the Year award for his outstanding contributions in the community. It was the second time he's been recognized with the award in his career, previously earning the honor with Wilkes-Barre/Scranton for the 2016-17 season. Gaunce was also a participant in the community service portion of the 2020 AHL All-Star Classic, held in Ontario, volunteering his time during his two days in the Inland Empire.
Cameron Gaunce gets his 2nd goal of #GRvsONT in overtime for the @OntarioReign. pic.twitter.com/W2Jt83egsm

— American Hockey League (@TheAHL) March 28, 2022
Kings In The Community
Thirdly, though the team is firmly in offseason mode, their appearances in the local community have continued throughout the course of the summer.
The organization's Storytime program is ongoing over the course of the next month, with five library visits scheduled throughout the course of August. A full schedule is available here.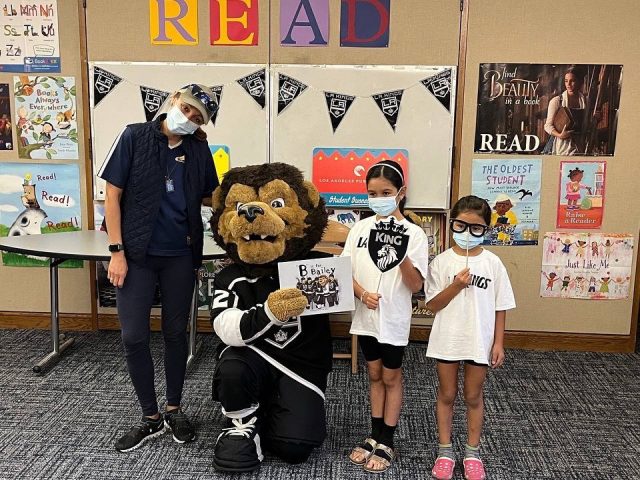 Over the weekend, the Kings joined the other members of The Alliance: Los Angeles in a unity march against racism with nearly 1,000 participants. The event had several speakers from sports franchises around Los Angeles, including Blake Bolden of the Kings.
"It is invaluable to create a forum where youth and law enforcement officials can safely and peacefully engage in constructive conversations. Through the collective power of THE ALLIANCE, we continue to demonstrate how sports can be a driving force for change."

"We Are All Kings" platform signals the LA Kings commitment to creating a culture in which every individual feels welcome in the Kings family. As such, namesake programming will reflect two values the LA Kings holds to its core, inclusivity, and equity. Through "We Are All Kings" the LA Kings commit to investing resources to ensure every player and fan is embraced within the sport of hockey locally.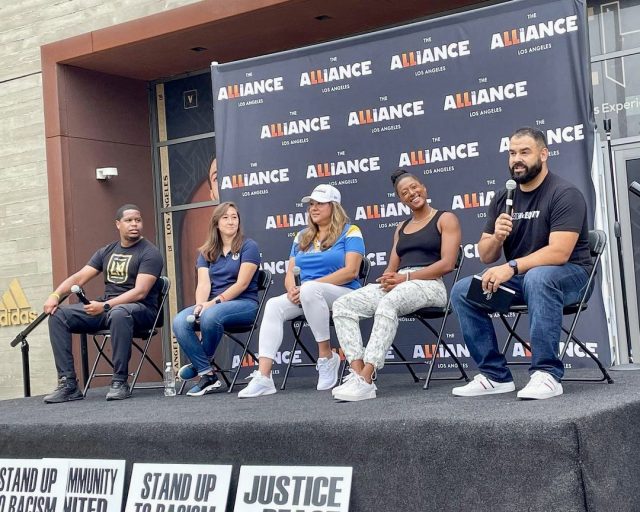 On the We Are All Kings train, the Kings held their second "We Are All Kings" camp this week at Toyota Sports Performance Center. The camp is part of the We Are All Kings umbrella, emphasizing diversity and inclusion in the sport of hockey both on and off the ice. Offered as a free, five-day camp for youth at Toyota Sports Performance Center, Bolden served as head coach, providing instruction to players of all skill levels. Each participant received equipment to prepare them to either begin playing hockey or take their skills to the next level. An interview with Bolden on the inaugural camp from last fall is linked HERE.
The Kings are also preparing to host their annual LA Kings Camp, set to begin on Monday, August 1 at Toyota Sports Performance Center. Hosted by Daryl Evans, Derek Armstrong and the LA Kings Hockey Development team, Kings camp is an opportunity for youth players aged 5-15 to participate in a five-day camp at the practice home of the Kings.
More information on Kings Camp is available here.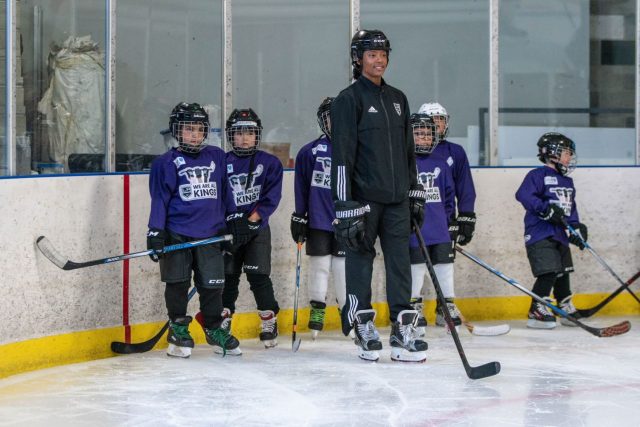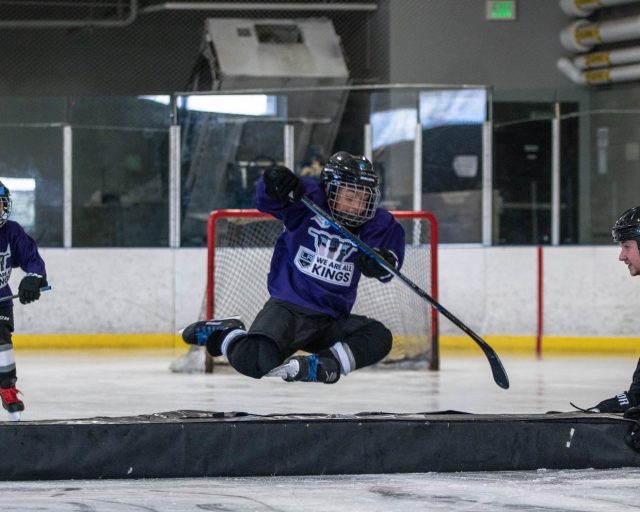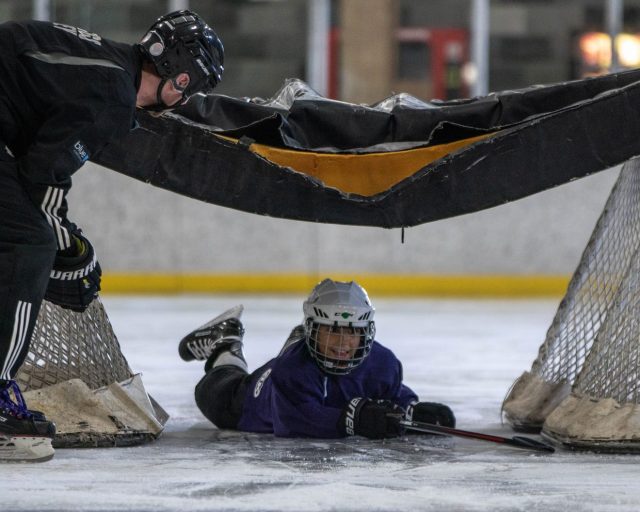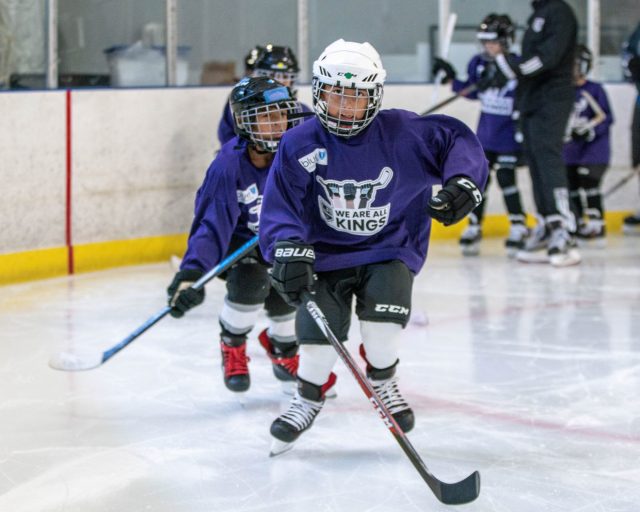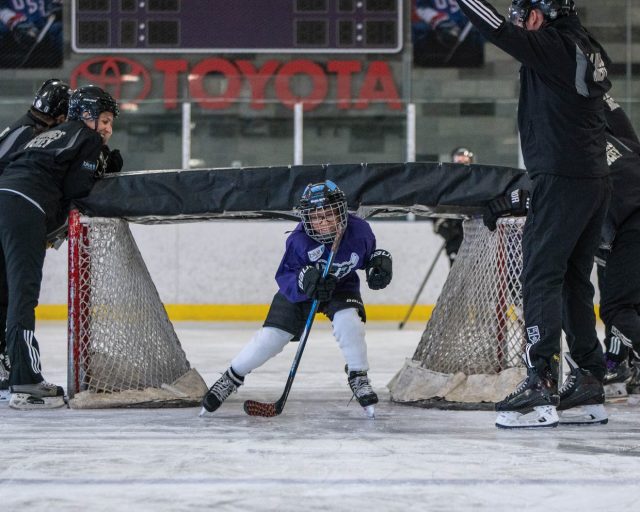 Tomorrow morning, Insiders, we'll hold a Q&A here on the site, beginning in the morning when I get into the office! Bring your questions in the comments and I'll knock em out.