Day 4, Insiders!
A day to introduce some first timers to the wonders of Southern California, which included a start to the day at a very cold hockey rink to a nice, warm beach in the afternoon. No scrimmage held today for Day 4, as the Kings prospects each hit the ice for practice in the morning, before a team-bonding trip to the beach for some biking, volleyball and sunshine.
As has been the case throughout the week, the skaters were split up by position, with the defensemen beginning the day at 8:30 AM, followed by the forwards at 10. The goaltenders all tended goal with the forwards, as that group certainly took more of a shooting approach to their practice. The forwards also ran some testing with regards to skating, utilizing some fancy machinery, before the entire group headed over the pier for an afternoon outdoors.
Looking on the ice specifically though, we caught up with a few more Kings prospects this morning and by the end of the week, I hope to have chatted with the majority of participating players who were selected by the team in one of the last few NHL Drafts.
Price Is Wright
Jared Wright is one of several taking in his first development camp as a member of the LA Kings. We've used this line a few times this week, but less than a week ago, Wright wasn't even a part of the organization. He was a draft-day hopeful, unsure whether or not he would hear his name called during the 2022 NHL Draft.
Wright didn't know whether or not he would hear his name called as an overaged player, though he was certainly happy to hear when it was.
"I didn't put too much into the draft, if it happened, great, but obviously I'm super proud and honored to be selected," he said. "I didn't think it was going to change anything, I still think I'm a great hockey player. I didn't put too much into it [going in], but I was super happy [when I was picked]."
Wright was not in Montreal, but rather watching at home with his mom, spending the day with friends and family.
Wright highlighted the history and tradition of the LA Kings organization as things he was happy about when he heard the team that chose him. After hearing his name called, it was a quick turnaround to Los Angeles to take part in this week's camp. As one of several different players here, from several different leagues, he's trying to learn as much as he can from the week-long camp.
"There's a lot of different backgrounds out there and there's so much talent on the ice," he said. "You just try to learn as much as you can, especially from the veterans here, and try to pick up what you can, they're so good with their details and everything. Just pick up what you can from the coaches and those big-time players."
As is the case with many recent selections, how exactly these players play, their style and their approach are relatively unknown coming out of the draft. When asked to describe his own stle of play? It sounds like a fit for how the Kings want to play.
"I think I play with a lot of pace and I force a lot of turnovers all over the ice," he said. "My play without the puck I think shows a lot, stripping pucks, forcing turnovers, backchecking, forechecking, just using my skating all over the ice."
Dispicable Me-ehan
One player in the system who I don't believe we've had the pleasure of hearing from since he was drafted was defenseman Ben Meehan.
A fourth-round selection back in 2020, the blueliner has spent his time at UMass-Lowell in Hockey East, playing collegiate hockey alongside fellow Kings prospect Andre Lee, who signed his entry-level contract with the Kings after completing the 2021-22 season with the Riverhawks.
Hear from Meehan on a few different topics below.
On what he's hoping to take away from development camp
I want to learn a lot, especially from OD and Greener running the D. They call it development camp for a reason. We're not going to make the team this week, we're here to get better and I do want to show these guys how hard I work and how hard I compete and I'm a sponge. I'm here to get better and take away as much as I can from camp.
On the on-ice tools he's learned here at development camp
I think a lot of the defensive stuff that we've worked on in practice, I'm looking forward to using this year at Lowell. We've practiced a lot of positioning, staying athletic, things like that. I can definitely use that and implement it into my game.
On his college teammate and fellow Kings prospect Andre Lee
Big. He's a big boy, but for his size, he's super talented, he moves really well and he's super talented. I think he's going to be a career NHL guy.
On what he's learning from guys like Tobias Bjornfot and Jordan Spence this week
How to be a pro, and they lead the way on the defensive side. Those guys have been really good in leading the way and leading by example. I give a lot of credit to both of those guys.
On his goals and expectations for the upcoming collegiate season
I think first and foremost we do want to win, Hockey East is something that we want to win this year and then see how we can do in the tournament as well. For me, I want to keep getting better every year, so that's my goal. To build on last year and have a good season from Game 1 all the way through the end of the season and be consistent.
Beach Day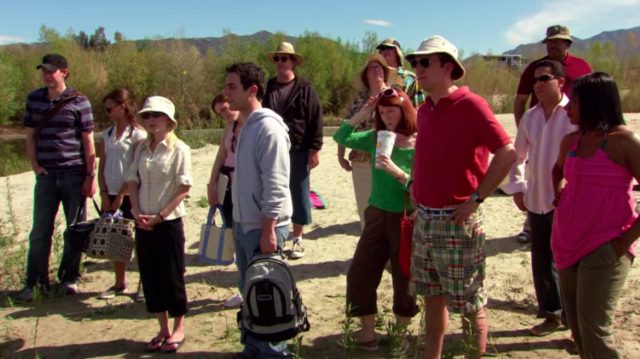 Beach Day! Many of the prospects we've spoken to this week have been looking forward to the annual trip to the beach during Development Camp. Several of the attendees have never been to Los Angeles, or California, or even the West Coast. So experiencing the full offerings of the area has to be a perk for those who are here.
A few selects from the trip to the beach, and the volleyball games play, from earlier today!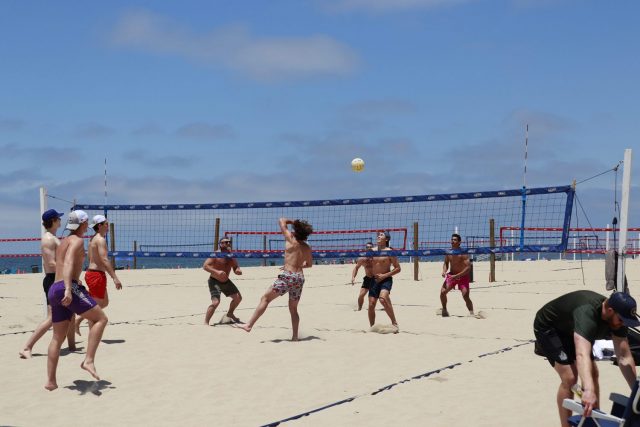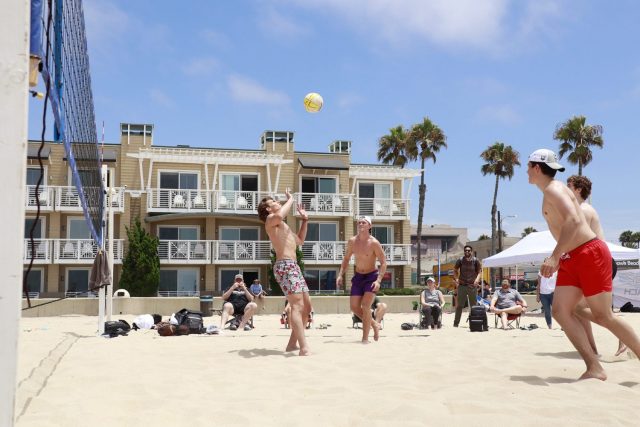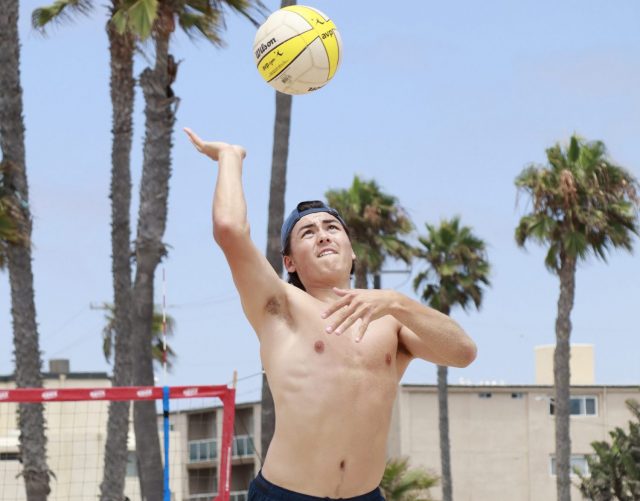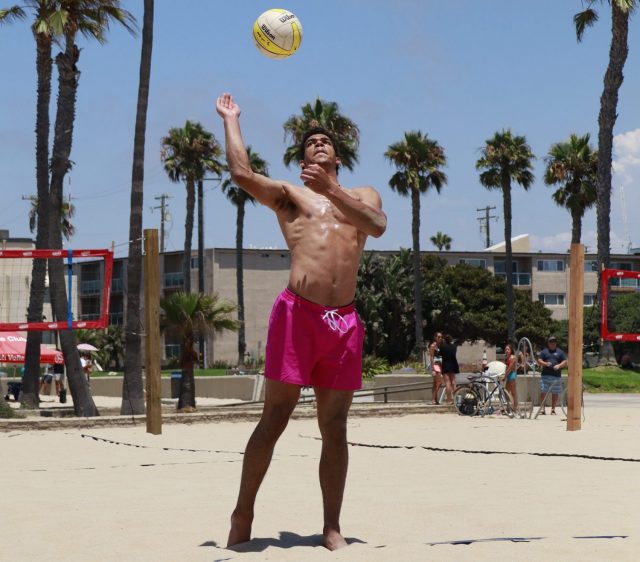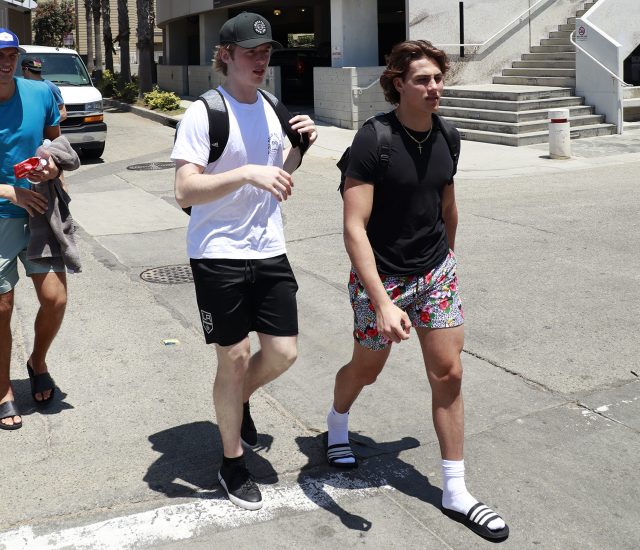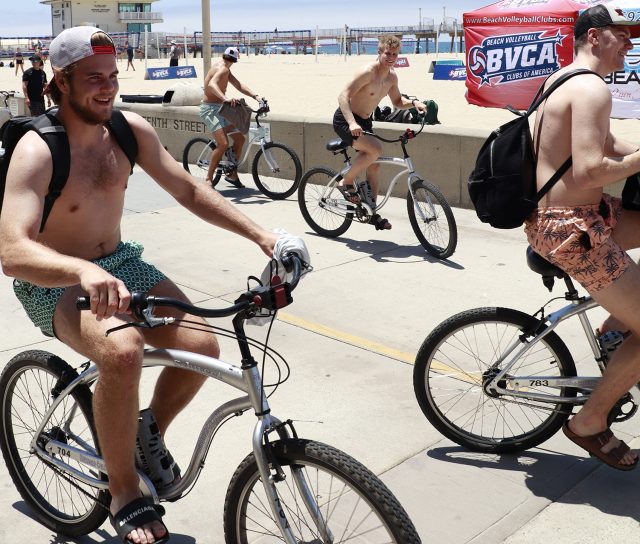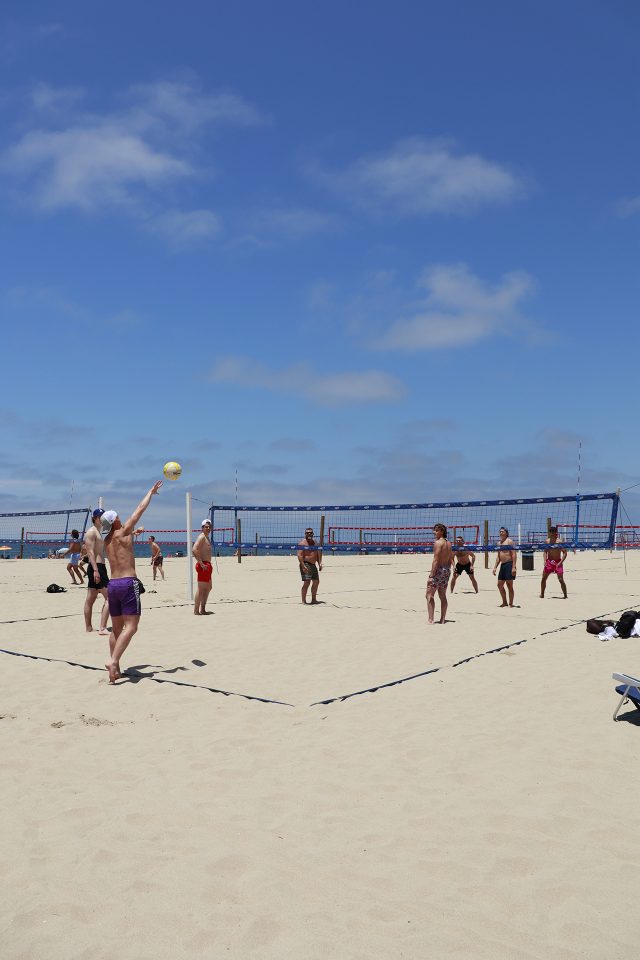 Also, wishing a happy trails to defensemen Austin Strand and Christian Wolanin, who signed NHL contracts elsewhere today. Neither player is leaving the Pacific Division, with Strand heading down the freeway to Anaheim, while Wolanin has signed with the Vancouver Canucks. Should they not crack the NHL lineup, both AHL affiliates also play within the Pacific Division with Anaheim in San Diego and Vancouver in Abbotsford. The only remaining unrestricted free agents from LAK are Martin Frk, Johan Sodergran and Nelson Nogier.
Until tomorrow, Insiders! Scrimmage is set for first thing tomorrow, 9 AM, followed by the final media availability of the week. Then, we return to our boring, mundane offseason lives.