With the 2022 World Junior Championships (WJC) set to begin on December 26th, the Kings are again sending a number of top prospects to the worldwide showcase in Edmonton and Red Deer. With six draft picks representing five nations, it is yet another year that the organization is well represented at hockey's largest tournament for prospects under the age of 20. Dating back to 2018, an LA Kings draft pick has brought home a gold medal in each tournament (2018: Kale Clague, 2019: Rasmus Kupari, 2020: Akil Thomas, Aidan Dudas, 2021: Alex Turcotte, Arthur Kaliyev, Brock Faber) and given the players participating in the tournament this year, there is a good chance that streak continues.
Here are those players –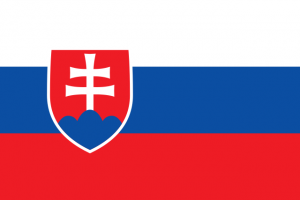 Martin Chromiak
Forward – Kingston Frontenacs, OHL
Drafted – 2020, 5th Round (128th Overall)
Chromiak will be making his second consecutive appearance for Slovakia at the WJC and will be leaned upon heavily to produce offense for his country. In five games last year, Chromiak notched one goal for Team Slovakia, with that tally coming against Team Canada, the eventual silver medalists. Heading into the 2022 WJC, Chromiak has been on fire, a trail he's blazed since he impressed a number of people during Kings Development Camp this summer and training camp in September…so much so, that his performance at the Kings camps earned him his Entry-Level Contract with the Kings.
Currently playing for the Kingston Frontenacs in the OHL, Chromiak is averaging over a point-per-game with 32 points (13-19-32) in 23 games, helping his team to the top of the league's standings. On top of playing in last year's WJC for Team Slovakia, Chromiak has played on behalf of his country previously in international tournaments at the U-16 and U-18 levels.
Read more on Chromiak from earlier this season HERE.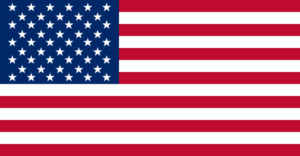 Brock Faber
Defenseman – University of Minnesota, NCAA
Drafted – 2020, 2nd Round (45th Overall)
Faber returns to World Junior Championships after winning a gold medal with Team USA last year. Faber had a spectacular tournament in 2021, as he recorded five assists while notching a +8 plus/minus rating. Faber's role grew as Team USA got deeper and deeper into last year's tournament, relied upon as a defensive and penalty kill specialist, while still producing points offensively.
Faber brings a true, two-way game on the backend, combining a high hockey IQ with understanding for defensive positioning. Currently, Faber is attending the University of Minnesota as a sophomore. The Maple Grove, MN native has recorded nine points (2-7-9) in 18 games for the Golden Gophers.
As previously mentioned, Faber is a returning member for Team USA and will wear an "A" during the tournament. Faber previously represented Team USA for two years at the United States National Team Development Program (USNTDP) in Ann Arbor for his U-17 and U-18 years from 2018-20.

Helge Grans
Defenseman – Ontario Reign
Drafted – 2020, 2nd Round (35th Overall)
Grans enters the WJC expected to play a key role on Team Sweden's blue line. Bringing strong offensive characteristics to a game that includes size and skill, the right-shot defenseman has the ability to impact the game in multiple ways. Known for his ability to move the puck and create offensive opportunities for both he and his teammates, Grans provides a big shot and solid puck skills to the backend for the Swedes.
In his rookie season with the Ontario Reign, Grans has notched the second-most points (3-5-8) and shots (29) among defenseman on the Reign. Grans last played for Team Sweden at the U-18 level, during the 2019-20 season, and won a bronze medal at the Hlinka Gretzky Cup during that season.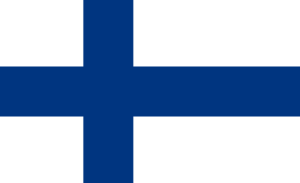 Samuel Helenius
Center – JYP, Liiga
Drafted – 2021, 2nd Round (59th Overall)
At 6'6″ and 200 pounds, the large-framed Helenius returns to Team Finland at the WJC, after he tallied four points (2-2-4) in seven games a season ago. After he was drafted by the Kings in this past summer's NHL Draft, this will be the first sighting of Helenius for Kings fans (unless, of course, you subscribe to Liiga in Finland!). Known for his ability to impact the game in many ways beyond scoring, Helenius uses his frame well to cause havoc at both ends of the ice. With standout skills such as a strong wrist shot, high-level forechecking and the ability to be lockdown center in the defensive zone, Helenius will be an important piece to Team Finland's success.
Beyond a bright future and skill, Helenius's character also earned the young Finn the role of assistant captain for his team in Finland's top professional league, Liiga. At 19 years old, with 81 professional games already under his belt against grown men, you can expect Helenius to try to use his physical advantage against a younger, smaller and less-physical group of opponents in the upcoming tournament.
Outside of the WJC, Helenius represented Finland at the U-18 level, recording two assists in 12 games.
More on Helenius, who signed his entry-level contract with the Kings over the summer, HERE.
Kirill Kirsanov
Defenseman – SKA St. Petersburg, KHL
Drafted – 2021, 3rd Round (84th Overall)
The Kings' first Russian draft pick since the 2018 NHL Draft returns to the blue line for his country, after he picked up two points (0-2-2) in seven games at last year's WJC. Like Helenius, this will be the first opportunity for Kings fans to get a live look at the young prospect since he was drafted by the organization this past summer.
Not necessarily known for his scoring ability, Kirsanov is an ultra-aggressive defenseman, constantly stepping up in the offensive zone to break up his opponent's breakout efforts. Looked at as an elite defensive defenseman, Kirsanov plays a sneaky game with an elite sense to read plays and attack his opponents when the time is right. Already established at the KHL level, Kirsanov is thought of as beyond his years from an experience standpoint and could have shorter development curve than most with reaching the NHL.
Kirsanov will play a key role on a defensive core that returns multiple blueliners from last year's WJC, and is a part of the team's leadership core, wearing an "A" during the tournament. Kirsanov previously represented Team Russia at the U-17 and U-18 levels from 2028-20.
More on Kirsanov here, from his draft prospect profile.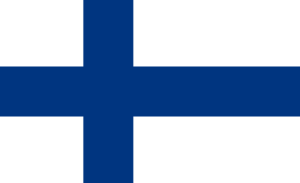 Kasper Simontaival
Right Wing – KalPa, Liiga
Drafted – 2020, 3rd Round (66th Overall)
Simontaival joins Chromiak, Faber, Helenius and Kirsanov as the fifth and final LA prospect who will be making consecutive appearances for their country at the WJC. Simontaival played a key role offensively last year in Team Finland's journey to a bronze medal with seven points (4-3-7) in seven tournament games. Expected to again skate in Finland's top six and on the top power-play unit, Simontaival's puck-handling skills and creative offensive capabilities will be important to his team's success.
Simontaival has played the 2021-22 season in Finland's top league, Liiga with KalPa and has averaged half-a-point per game through 12 contests (3-3-6) in the process. Playing against grown men, Simontaival has still been able to showcase his skill this season. Prior to representing Team Finland at the WJC, Simontaival has played for his country at the U-16, U-17, U-18 and U-20 levels from 2017-2021.
More on Simontaival from the 2020 Draft here.
We'll have coverage from throughout the World Juniors right here on LAKI. With Kings prospects representing four of the five teams in Group B, that side of pool play will be loaded with future Kings, with the Finnish-duo in Group A.