The LA Kings are slated to open training camp tomorrow morning, with 66 players on the opening day, training camp roster.
The roster, which was announced earlier this afternoon, consists of 39 forwards, 20 defensemen and seven goaltenders, varying between players on NHL contracts, AHL contracts and training camp invites. The full roster is listed below –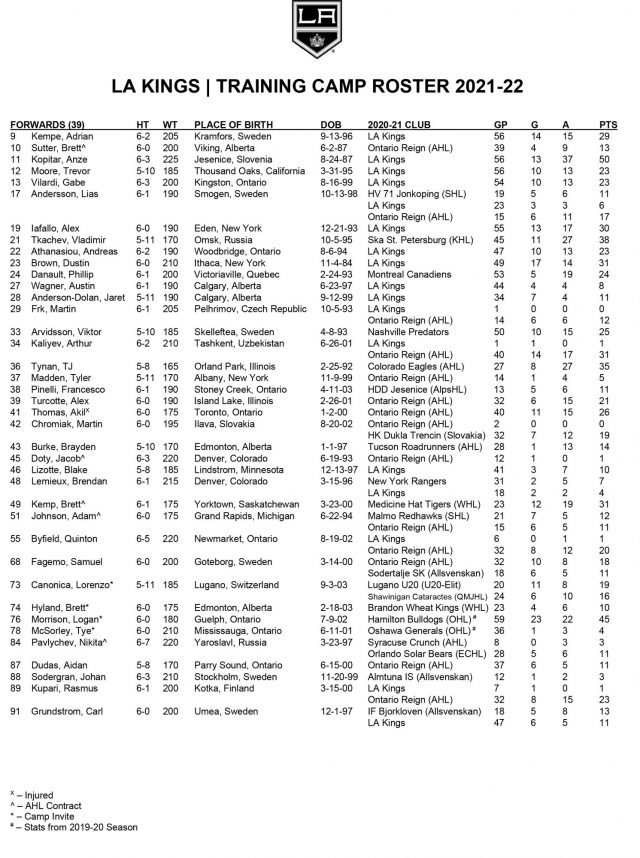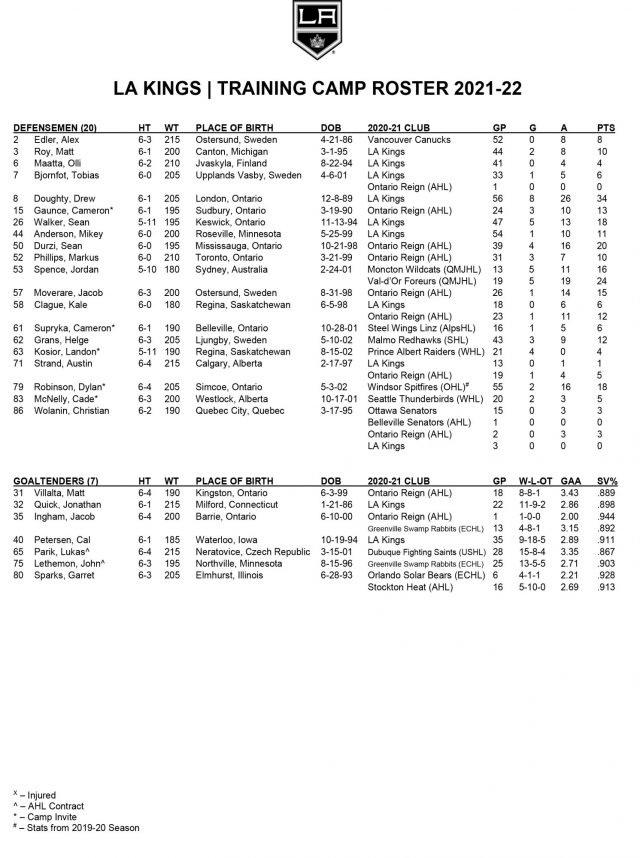 Per the above roster, the only noted injury entering Day 1 is forward Akil Thomas. All other players are listed as healthy entering the first day.
As previously announced, training camp is scheduled to begin tomorrow morning at 10 AM at Toyota Sports Performance Center. Camp skates will be broken down into three groups for at least the first three days of main camp, with Group A opening things off tomorrow. The full camp schedule is available here. Groups have not yet been announced and will be finalized before tomorrow's practice.