Day 3 of 2021 Development Camp got off to an earlier start, with both the forward and defense groups getting on the ice a bit earlier. That allowed for both to go through some skate testing and some extra work in the individual groups on the ice.
The forwards went through puck retrievals off the boards and in-zone pressure drills with Development Coaches Mike Donnelly and Jarret Stoll. Near the end of their session, the attackers had a fun shootout competition, which came down to Samuel Fagemo and Johan Sodergran in the final round. Fagemo prevailed, scoring for the third time during the drill. Throughout this week's camp, Fagemo has continually impressed with his awareness and high-level shot. The 21-year-old is beginning his second professional season in North America.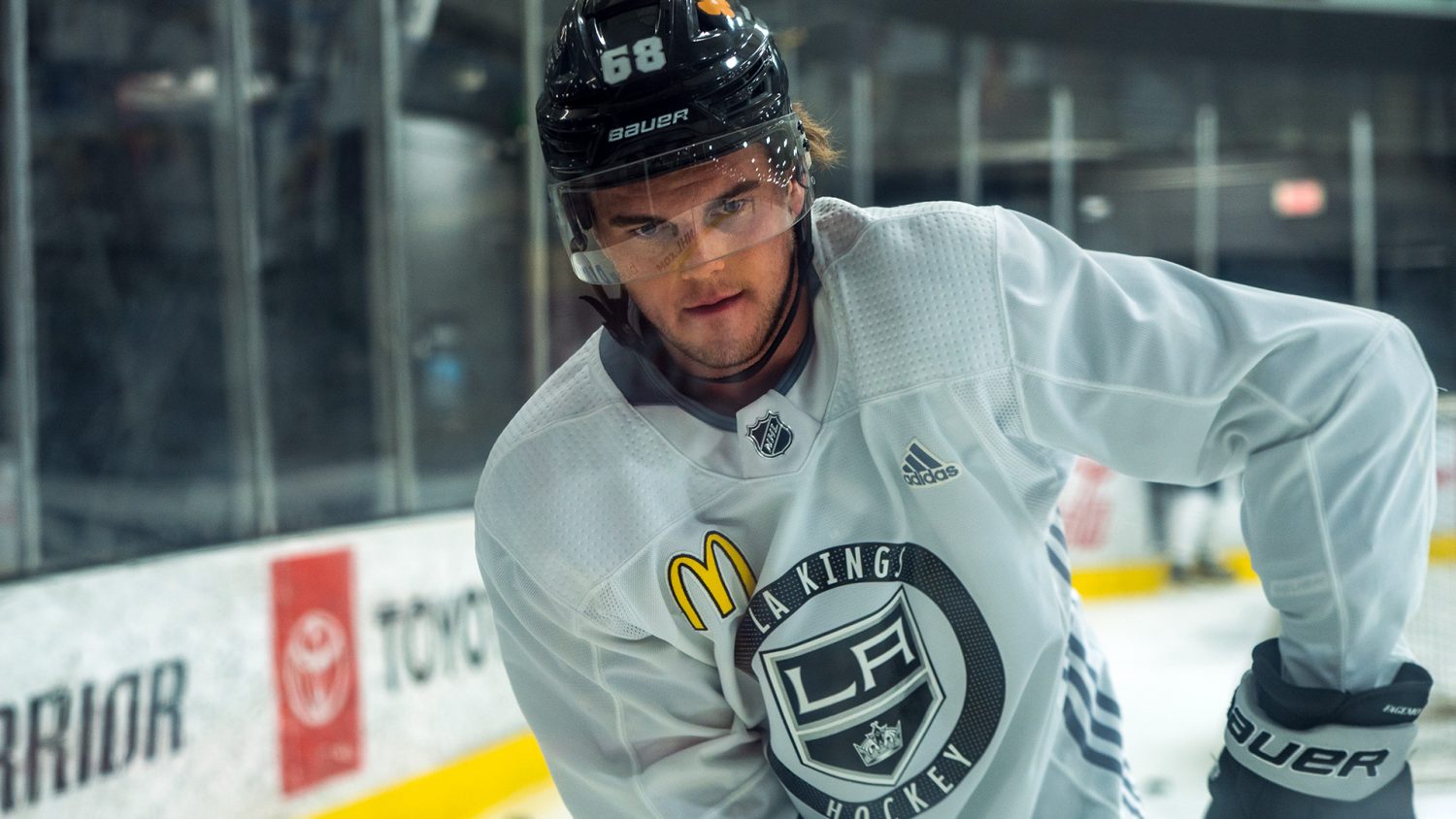 Next, the defenders had a lengthy session which ended with lots of time working on passing and shooting near the blue line. Everyone had a chance to work on their one-timers on both sides of the setup. Of note, 2019 4th round selection Jordan Spence showed poise along with accuracy, while camp invite Cade McNelly, who spent last season with the WHL's Seattle Thunderbirds, was noticeable with his size and strength.
Most of the afternoon was spent in another controlled scrimmage, giving everyone another opportunity to try and put their morning work into practice. Things had more of a physical edge at the start, with the group fully warmed up to each other at this point.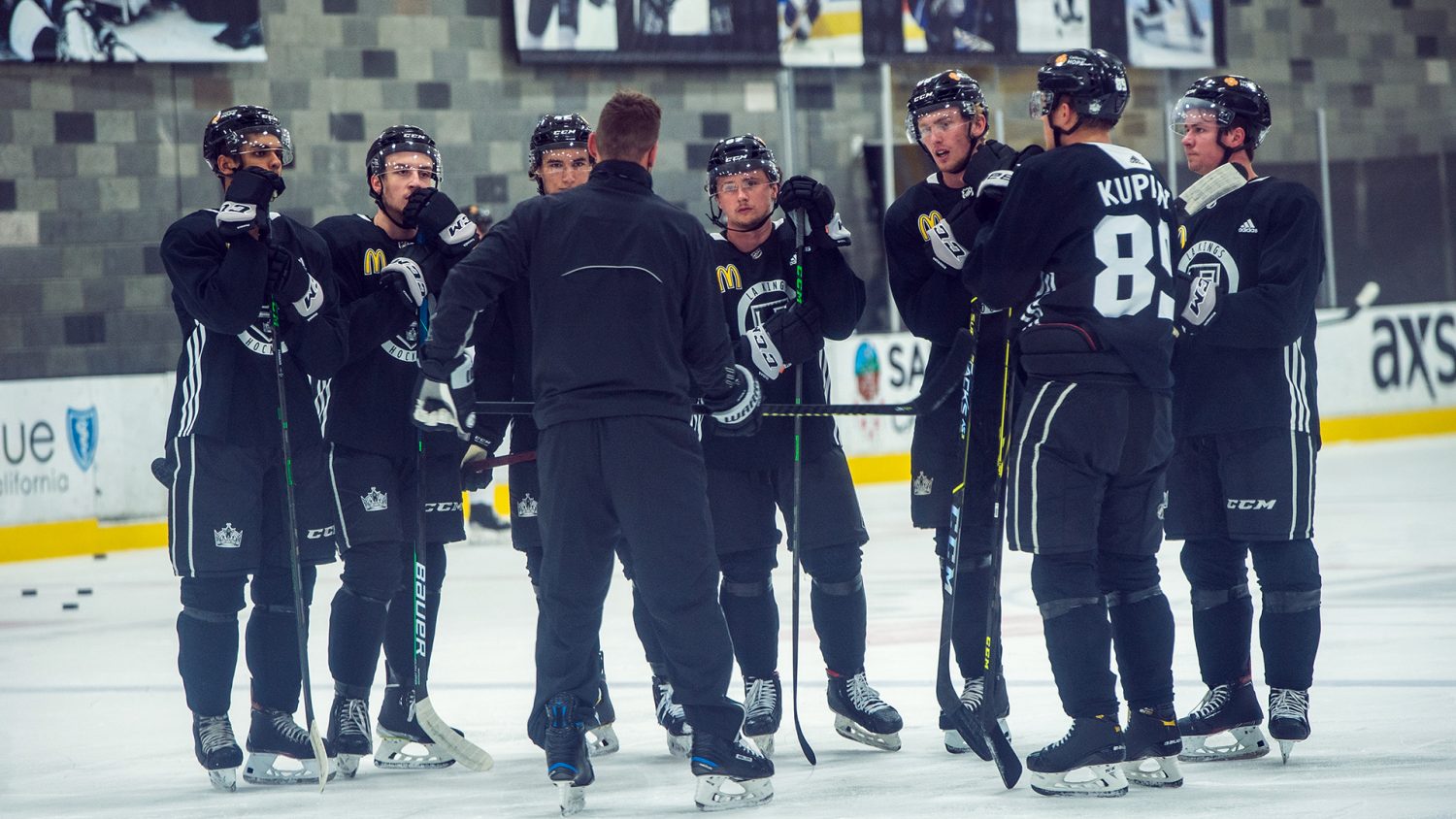 Wednesday's media availability featured 2021 second-round pick Francesco Pinelli and 2019 sixth-round selection Braden Doyle.
Pinelli, who just went through the draft process earlier this summer, spoke about getting acclimated to a new group and his first impressions from the beginning of camp.
Doyle touched on his most recent season, his second year in the USHL with the Dubuque Fighting Saints where he was teammates with fellow Kings prospect, goaltender Lukas Parik. The Massachusetts native will have the opportunity to play college hockey close to home beginning in the fall when he enrolls at Boston University.
Thursday will be a lighter day on the ice for the Kings' group of prospects. After the two groups skate in the morning, they'll be off the ice until Friday morning's final scrimmage.