The 2021 IIHF World Championships are upon us, with ten members of the LA Kings organization competing for four countries, looking to win gold.
Seven players will be participating in their first World Championships, while three are returning. A look below at a full list of those competing –
Canada – Jaret Anderson-Dolan, Gabriel Vilardi, Sean Walker
Finland – Olli Maatta, Kim Nousianen
Sweden – Adrian Kempe
United States – Trevor Moore, Cal Petersen, Matt Roy, Christian Wolanin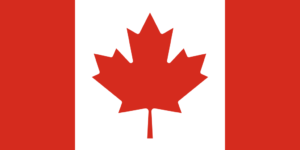 All three Canadians will be participating in their first World Championships.
Jaret Anderson-Dolan has the most international experience of the three, having represented Canada in the World U-17 Challenge, as well as the U-18 and U-20 IIHF World Championships. Anderson-Dolan wore a letter in all three tournaments, including the "C" at the Under-18 level in 2017. Anderson-Dolan is still in search of his first international medal, having finished the closest at the U-17 level, with a loss in the bronze medal game.
Vilardi was a teammate of Anderson-Dolan's at the 2016 U-17 showcase, his only international experience for Team Canada to date. Vilardi was slated to join Team Canada at the 2019 World Juniors, but missed out due to injury. The late-blooming Walker will represent his country at any level for the first time here in Latvia.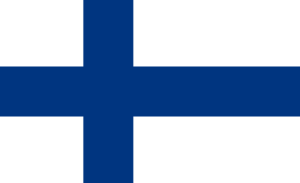 Though he brings incredible international experience, this will be the first World Championships for Olli Maatta, due more to circumstance than anything else. Maatta qualified for the postseason in each season of his NHL career to date, naturally preventing him from attending the tournament. Maatta brings with him experience at the Olympic Winter Games (2014) and World Cup (2017), winning a bronze medal at the Olympics in Sochi. Maatta also competed in the World Juniors and U-18 World Championships earlier in his career.
Joining the veteran Maatta will be the up-and-coming Kim Nousianen, the lone LAK representative who did not play in the NHL this season. Nousianen spent the season in Finland's Liiga, the country's top division, where he was a half-point-per-game from the blueline (27 from 54). The 20-year-old defenseman has skated for Finland at both the U-20 and U-18 levels, winning a gold medal at the 2018 World U-18 Championships.

Forward Adrian Kempe will represent Team Sweden for the third straight World Championships, carrying on from 2018 and 2019, with 2020 skipped due to COVID-19. Kempe and Sweden were the tournament champions in 2018, which completed a back-to-back for Tre Kronor. Kempe has 14 points (5-9-14) from 18 career games played in the IIHF World Championships, and has 23 senior national team appearances in total.
Prior to his senior national team debut, Kempe represented his country twice at the World Juniors, in 2015 and 2016, as well as at the U-17 and U-18 tournaments in the two years prior respectively.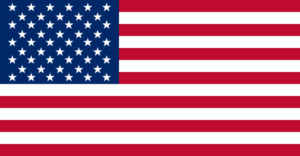 The largest contingent of Kings will represent USA Hockey, with four Kings players in total on the roster.
Defenseman Christian Wolanin returns for his second IIHF World Championships, and his second consecutive, after he played for Team USA in 2019, as they bowed out in the quarterfinals. Goaltender Cal Petersen is also a returning player – he was a part of the 2017 USA roster – but did not appear in a game as the team's third goaltender.
Forward Trevor Moore and defenseman Matt Roy will both look to make their national team debuts for Team USA here in 2021, though Roy's debut will come with an added bonus.
The Michigan native was selected by Head Coach Jack Capuano to serve as an alternate captain, alongside Colin Blackwell, with Justin Abdelkader wearing the "C".
Team USA Coach Capuano on Matt Roy: "I haven't been around him long, but I've done my homework on him with the LA Kings. He goes about his business in a certain way. One of the choices we made [inviting Roy}, and it was a good choice on the back end." #IIHFWorlds

— Rink Royalty (@RinkRoyalty) May 21, 2021
Additionally, the Kings are represented by two staff members on Team USA – Equipment Manager Dana Bryson, who worked his 1,500 professional game this past season, and Jon Gomez, Media Relations/Communications.
The tournament began earlier today, with Team Canada in action this morning against the host nation of Latvia. Team USA and Team Finland open in a head-to-head matchup on Saturday, while Sweden also opens its tournament on Saturday against Denmark. A full Kings schedule is listed below, with all times listed in Pacific Time.
Friday, 5/21
Canada vs. Latvia – 10:15 AM
Saturday, 5/22
United States vs. Finland – 6:15 AM
Sweden vs. Denmark – 2:15 AM
Sunday, 5/23
Finland vs. Kazakhstan – 6:15 AM
Sweden vs. Belarus – 6:15 AM
Canada vs. United States – 10:15 AM
Monday, 5/24
Canada vs. Germany – 10:15 AM
Tuesday, 5/25
United States vs. Kazakhstan – 6:15 AM
Finland vs. Norway – 10:15 AM
Sweden vs. Switzerland – 10:15 AM
Wednesday, 5/26
Canada vs. Norway – 10:15 AM
Thursday, 5/27
United States vs. Latvia – 6:15 AM
Finland vs. Italy – 10:15 AM
Sweden vs. Czech Republic – 10:15 AM
Friday, 5/28
Canada vs. Kazakhstan – 6:15 AM
Sweden vs. Great Britain – 6:15 AM
Saturday, 5/29
United States vs. Norway – 6:15 AM
Finland vs. Germany – 10:15 AM
Sunday, 5/30
Canada vs. Italy – 6:15 AM
Finland vs. Latvia – 10:15 AM
Sweden vs. Slovakia – 10:15 AM
Monday, 5/31
United States vs. Germany – 6:15 AM
Sweden vs. Russia Olympic Committee – 10:15 AM
Tuesday, 6/1
Canada vs. Finland – 2:15 AM
United States vs. Italy – 6:15 AM