WHO: Los Angeles Kings (0-0-0) vs. Minnesota Wild (0-0-0)
WHAT: NHL REGULAR SEASON GAME
WHEN: Thursday, January 14 @ 7:00 PM Pacific
WHERE: STAPLES Center – Los Angeles, CA
HOW TO FOLLOW: VIDEO: Fox Sports West – AUDIO – iHeart Radio – TWITTER: @DooleyLAK & @LAKings
TONIGHT'S MATCHUP: We're back!! The LA Kings take the ice tonight for their regular-season opener, as they host the Minnesota Wild for the first of two games between the teams over the next two days. Tonight's game is the first Kings game in, *checks calendar*, 311 days!
HEAD-TO-HEAD: Tonight marks the first time the Kings have opened their season against the Wild since 2013, when the Kings skated to a 3-2 victory in Minnesota. Last season, Los Angeles went 2-1-0 against the Wild, and have won seven of the last ten meetings between the two teams played at STAPLES Center. The two sides met in the Kings' third-to-last game of the 2019-20 season, as LA tied a season-high for goals scored in a 7-3 victory, extending the team's winning streak to five games. Anze Kopitar led all Los Angeles scorers in the season-series in 2019-20 with five points (2-3-5) from three games played, while Dustin Brown tied a career-high with four points in the 7-3 win on March 7, as he netted his sixth career NHL hat trick.
KINGS VITALS: The Kings skated this morning at Toyota Sports Performance Center in El Segundo. Goaltender Jonathan Quick was the first off for the Kings, and he is expected to get the start on Opening Night, his twelfth consecutive Opening Night start for the Kings dating back to 2009. All-time, Quick is 14-8-5 against Minnesota and his 14 wins are the second most against any opponent that has not been in the Kings division before, though his .900 save percentage is his third lowest against any one opponent.
Line rushes showed the same combinations as yesterday, which fits in with Todd McLellan's themes throughout training camp of consistency within the lines and pairings. Outside of the 12 forwards, six defensemen and three goaltenders listed below, no other players were on the ice for the start of this morning's skate, however an additional five players joined midway through. Here's how the Kings lined up this morning –
Iafallo – Kopitar – Brown
Athanasiou – Lizotte – Carter
Kempe – Vilardi – Wagner
Moore – Amadio – Luff
Maatta – Doughty
Anderson – Roy
Clague – Alt
Quick / Grosenick / Villalta
Speaking with Todd McLellan after morning skate, he noted that the separation of the groups for a portion of the skate was "not safety-related in any way" and strictly based on hockey decision-making. Those playing in the game tonight have different needs from a morning skate than those who are either healthy scratches or a part of the taxi squad.
WILD VITALS: Per Dan Myers of the Wild's team website, expect goaltender Cam Talbot to get the nod tonight for Minnesota between the pipes. His usual goaltending partner, Alex Stalock, opens the season unavailable due to COVID protocol, as shared by the NHL yesterday. All-time against the Kings, Talbot is 7-9-0 with a 2.81 GAA, a .910 SV% from 16 starts and 18 total appearances. Forward Marcus Foligno (1-2-3) and defenseman Matt Dumba (1-2-3) led the Wild last season with three points apiece head-to-head against the Kings, while Jared Spurgeon was the only Minnesota player with multiple goals (2).
Per Sarah McLellan of the Star Tribune in Minnesota, here is how Wild are expected to line up for tonight's game –
Zach Parise – Nick Bjugstad – Kirill Kaprizov
Marcus Johansson – Nick Bonino – Kevin Fiala
Jordan Greenway – Joel Eriksson Ek – Marcus Foligno
Nico Sturm – Victor Rask – Ryan Hartman
Ryan Suter – Matt Dumba
Jonas Brodin – Jared Spurgeon
Carson Soucy – Greg Pateryn
Cam Talbot
This lineup includes the NHL debut of Kirill Kaprizov, who slots in on Minnesota's top-line after signing with the team in July. The Wild lineup also includes forward Zach Parise, who ranks in the top-five across the NHL amongst active players in season-opener goals (10, T-2nd) and points (16, 5th).
McLellan praised the Wild's group of defensemen especially, but also noted the size and puck control ability their group of forwards possess as well.
"I think a typical Wild game, they've got some big forwards that can hold onto pucks and create problems below the goal line and around the net, and they create a lot of offense from their blueline," he said. "Very experienced on the backend, very mobile and solid defensively. I know Cam Talbot well, and he'll give them a very good night in goal."
Very Excite!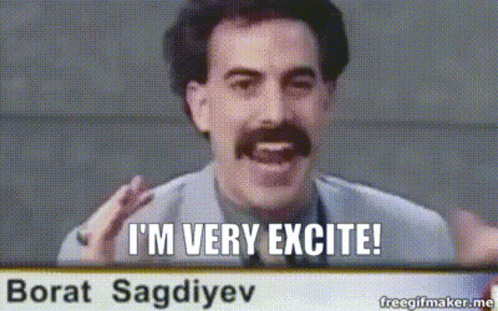 First and foremost, it's fair to say that there is a ton of excitement around tonight's game. It's been more than 300 days for the majority of this team since they've seen game action, and Drew Doughty likely speaks for the entire group when expressing his own energy levels heading into the season opener.
"I'm just excited to get back playing hockey," Doughty said. "It's been many, many months off, too long, just getting back to playing the game I love with [everything] going on in the world, we're blessed to be able to play again, so I'm just super excited to get started."
From the coaching perspective, McLellan shared those sentiments.
He used the word "excitement" as well when describing his feelings heading into tonight's game, and believes that the guys in the locker room have the same feelings.
"The players are excited, there's a nervous excitement around our team, which I think is good, and they're anxious to see where they fit with everyone else in the league," McLellan said this morning. "I believe that we can get off to a really good start."
The veteran bench boss said that he watched some of the games last night, the NHL's first day of regular-season play, but noted that none of the teams played were among the seven teams that did not play in the bubble. Tonight's opponent in Minnesota was there, albeit for just a short stay, but regardless, McLellan believes his group is ready to roll come 7 PM.
"I watched the games last night, with all the teams that played and every one of them had played in the bubble, so it was hard to judge what a team like ours or the other six that haven't played will look like, or how they'll deal with night number one," he said. "I believe we're ready. My only concern is that we start to think the game rather than play the game, and hopefully our training camp has allowed us to get past that."
Drew & Olli, The Pilot
Tonight marks the official series debut of the Fox hit drama, Olli & Drew.
From the right-side of the blueline, Doughty has spoken earlier in training camp about his excitement level of having Maatta as his partner this season, not only being able to play with a veteran but also being able to, hopefully, have a steady and consistent defensive partner, which hasn't been the case for him over the past few seasons. In other words, no more midseason replacements.
Tonight marks the debut for the two together, and Doughty believes they are ready for the task at hand.
"It's going to be our first real game together, so we're excited to grow the partnership," Doughty said. "Everything's not going to be perfect tonight, we know that as a team in general, but just working to become a great pair, hopefully one that's recognized as one of the best in the league one day. We have high hopes for the partnership, and I think it's going to be really good."
Doughty saw the chemistry between the two of them on Day 1 of camp, and believes that chemistry has only grown and developed as camp has progressed.
He's noticed almost an unspoken knowledge, as Maatta knows where to be in certain situations, where a puck gets past Doughty and Maatta is there to clean up. Doughty feels that both both players have sound positional sense, which has helped with the partnership.
"We have really good chemistry, defending the rush, defending in-zone," Doughty said. "There's been times where guys have made a pass by me, and I'm thinking there's no way Olli's there, and he's right on top of the guy stick-checking him or whatever it is. Defensively, we're going to be really, really good together. We're both really good positionally, we're both take a lot of pride in playing good defense. There's tons of room for improvement, but we'll keep doing that."
Over on the left, Maatta has picked up on similar things.
While understanding that so far, they've only played together in their own team setting, Maatta feels that he and Doughty have begun to gel and pick up on each other's habits throughout the course of training camp.
"I think just getting used to tendencies and habits of each other, that's always a big thing," Maatta said, of how the pairing has grown throughout camp. "There's spots and plays out there that he likes to make, I like to make, we've just got to get to know each other and I think we've done a great job at that. It feels like we're just getting more comfortable with that. The game is so fast out there that you can't really think or hesitate, you have to play on your instincts and it's got to happen automatically, so you have to be on the same page."
For The First Time
The Kings will see some new faces, and some new-old faces, from where they ended last season. Now, it's not as if six rookies will be in the lineup tonight, as each of those six players has NHL experience under their belts, but it's not the same 20 names on the roster from March either.
Two of those individuals – Maatta and Andreas Athanasiou – bring substantial NHL experience with them, having played multiple with other organizations in the past.
Two more, Mark Alt and Troy Grosenick, come from other organizations as well, with lots of experience playing in the AHL and some NHL games thrown in.
Mikey Anderson and Gabriel Vilardi played six and ten games respectively at the end of the season. Others such as Matt Luff and Kale Clague skated with the Kings last season in small spurts, but finished the year in the AHL with the Ontario Reign at the time of the shutdown.
For Clague in particular, this will be his first time in three professional seasons that he's broken camp with the team. He earned the first NHL callup last year, as he skated in four games in December and January, but tonight will be his first opening night, and his newest chance to make a long-lasting impression of showing he deserves to stay.
"I think the next step for me is being in the lineup every night," Clague said. "I just have to work every day in practice and prove that I belong here, and I belong in the lineup every night and it starts [tonight]. It's a great opportunity for myself with [Sean Walker and Kurtis MacDermid] being out to come in and play some key minutes, a little power-play time, it's anything I could ask for and more. I'm really excited for this opportunity."
Clague made his NHL debut last December in Buffalo, meaning that while it's a first of sorts tonight, it's not the first time he's faced NHL competition. He feels that experience a season ago will serve him well for tonight's season opener.
"I know what to expect, I know the pace, I know how hard guys play," Clague said. "It's just a matter of being ready to go and the rest will take care of itself."
Game thread is next, before puck drop at 7!