Welcome Back, Insiders!
Day 5 of Kings training camp brought similar vibes as yesterday, with some adjustments. Todd McLellan very clearly stated that grouping were not final, and could change day-to-day, and here we are, with a couple of minor alterations.
Joining Group A was defenseman Mark Alt, while forward Samuel Fagemo and defenseman Sean Durzi skated with Group B. Moving Fagemo to Group B allowed for what was a four-man unit to be trimmed down to a normal line, with Lias Andersson centering Jaret Anderson-Dolan and Carl Grundstrom.
Alt returns to a pairing with defenseman Kale Clague – the two had played together throughout the first three days of camp. Alt is a veteran player, with both AHL and NHL experience, who could provide some experience and depth on the backend for the Kings this season.
From Group A's practice today –
How about this stop from Jonathan Quick!
Jonathan Quick is on 🔥 pic.twitter.com/GfA1bMcFsz

— LA Kings (@LAKings) January 5, 2021
The first half of Group A's skate was centered around end-to-end rushes & flow drills to get the legs, and pucks, moving. Carl Grundstrom had a noticeable goal, as he buried a one-timer off of a feed from Lias Andersson during the 3-on-2 portion of the skate.
The second half for Group A featured a focus on the power play. The trio of Drew Doughty, Anze Kopitar and Dutin Brown combined for a nice goal on the man advantage. Doughty, at the center point, fed Kopitar on the right-wing half wall. The Kings captain sent a shot-pass, through the slot, to Brown at the back post for a redirected goal. Forward Martin Frk also had several chances on the PP, including a one-timer he wired into the top left corner.
Updates to this section to come from Group B's skate later this afternoon.
3 Key Takeaways
EVERYBODY PANIC!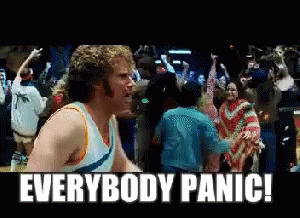 But seriously……don't panic. It's going to be okay! Sean Durzi and Samuel Fagemo weren't executed. They were simply moved to Group B today. It's not the end of the world, they're not failed prospects – they're still very good prospects.
"It might only be for a single day, it might be for a permanent stay down in the American League, but we're still one big training camp," McLellan said earlier today. "We're still in the NHL camp, we haven't reassigned anyone to the American League. All 36 skaters and goaltenders are part of the NHL camp, and will continue to be a part of the camp. We'll continue to bring players up and down."
McLellan went on to add, that at this stage in the game, he's not having those more personal conversations about expectations when a player goes up or down. He did note that with a player like Mark Alt, who is in his first camp with the Kings, he'll make sure he understands the moves and how they operate, but those larger conversations will come later in camp as the staff gets a better grasp on how things may shake out.
Fagemo has been a part of a line with Lias Andersson and Carl Grundstrom to this point, however adding Jaret Anderson-Dolan to that unit yesterday left the four players rotating spots throughout the practice, meaning less reps for each. In scrimmage play, that line combined for several goals, and was noticeable throughout, playing hard and forcing turnovers.
McLellan said that he's noticed Fagemo feeling more comfortable in camp this season, as opposed to his first camp with the Kings one year ago.
As for Durzi, McLellan expressed his admiration for the young defenseman. He's seen some of the same skills that have always been present – Durzi is an excellent passer, first and foremost – but also noticed an improvement in Durzi's physical attributes, something that shows he put in the work over the summer.
"I go back to last year, from training camp last year to this point, he still has great vision, he makes great passing plays, he finds people in quiet ice when some other players don't find them," McLellan said of Durzi. "What's been most impressive is the work that he's done over the summer, his conditioning and strength, his skating's improved and he feels more confident and comfortable here at camp and that shows as much as his skillset does."
Group A today consisted of just 25 players, and the Kings are allowed to carry a maximum of 29 skaters between the active roster and the taxi squad. Meaning, McLellan will need to get extended looks at more players than he will carry with Group A on a day-to-day basis.
No roster decisions have been made by the Kings at this point. We're still awaiting Andreas Athanasiou's Kings camp debut – McLellan indicated that could come as soon as tomorrow – along with several prospects returning from the World Juniors in the coming days.
Breathe in, breathe out, the kids are alright.
Walks This Way
Entering his third season with the Kings, his second full campaign, Sean Walker will be expected to continue to take steps forward on the blueline. He became a solid contributor for Todd McLellan's group last season, and the Kings' Head Coach is expecting to see him pick up right where he left off.
"I think he made tremendous strides last year, and I see him picking up exactly where he was at the end of the year," McLellan said. "We understand what his strengths and weaknesses are. His biggest asset is his legs, his ability to get around the rink, with and without the puck. We think that there is some power-play opportunity for him, he sees the ice fairly well."
Walker himself agreed on a key sticking point with McLellan, that he feels that he can pick right up where he left off.
While he didn't necessarily think that the extended time off was challenging for him, he did admit that he was really happy with where he game was going as the season came to an end in March, and was looking forward to carrying that momentum into an offseason and right back into training camp.
"Definitely, the break was something that I didn't want," Walker said. "I was playing pretty [well] last year, I was starting to find my game in the d-zone, so it would've been nice to not have the long break that we had, but I came back here pretty early to work on things and prepare, so I'm feeling pretty good about my game. Hopefully we can hop back in right where we left off and go from there."
While McLellan focused on Walker's skating ability, and the potential of seeing him on the man advantage this season, the Bowling Green product also has a personal focus on improving his all-around game.
He knows that getting better in the defensive zone will be key for him, and he's looking forward to taking those next steps in his own end, to compliment the strong offensive base he's built.
"Lots of stuff is just positioning and boxouts, ending plays on the wall, stuff like that, little breakouts," Walker said on what he's working on. "Obviously I'm an undersized defenseman, so I've got to work on my positioning and having a good stick. That's something I try to focus on a lot."
With a new three-year contract extension in hand, Walker's evolving skillset will be in LA for years to come.
For Pete's Sake
Goaltender Cal Petersen is entering his fourth training camp with the LA Kings, however, for the first time, he's penciled in as an NHL goaltender.
The Waterloo, IA native has played NHL games in each of the last two seasons, but with Jack Campbell and Jonathan Quick composing the tandem in the crease at STAPLES Center, Petersen was assigned to the AHL with the Ontario Reign to start each of those seasons. With Campbell now a member of the Toronto Maple Leafs, Petersen is expected to partner with Jonathan Quick to begin this season with the Kings.
Despite perhaps the added expectations, Petersen isn't approaching this camp any differently than he has in the past.
"I think every year that I came in, regardless of where I was realistically on the depth chart, I think I tried to put my best foot forward and gun it to make the NHL team," Petersen said. "At least, make it as far as I can where people have a tough decision in sending me down. It's obviously a little bit different coming into this year, but for me, the mentality stays the same and I just want to continue to prove that I can play at this level."
In limited action, Petersen has proven himself to be more than capable at the NHL level, with a .923 save percentage from 19 NHL games. Now, he faces a shortened training camp to get back up to speed in time for opening night in a couple of weeks.
As Todd McLellan mentioned earlier this week, it can be perhaps the most difficult for goaltenders to get back into the flow of things off of an extended layoff, a sentiment Petersen echoed.
"We scrimmaged the first days of camp, and I would say if you asked any of the goalies, that was a big challenge," Petersen said. "A lot of us haven't seen game situations, if at all, and I think that was our first time seeing full speed and having to deal with traffic."
With no exhibition games to get a taste of that level of play before the Kings open the season on January 14, the challenge will be difficult for goaltenders across the NHL. For Petersen, he's simply trying to get as much work in as he can, to help instill the necessary confidence and mindset into his game.
"It's more so just getting back into the mentality and having the right feeling going into the game," he said. "It's going to be a challenge for every guy in the league, these first couple of games, getting back acclimated to the pace, but I think it's more so just a process day-by-day of working hard on little things, looking through traffic. Once you do it, it's just having the confidence that you can play at this level and just let the rest [come together]."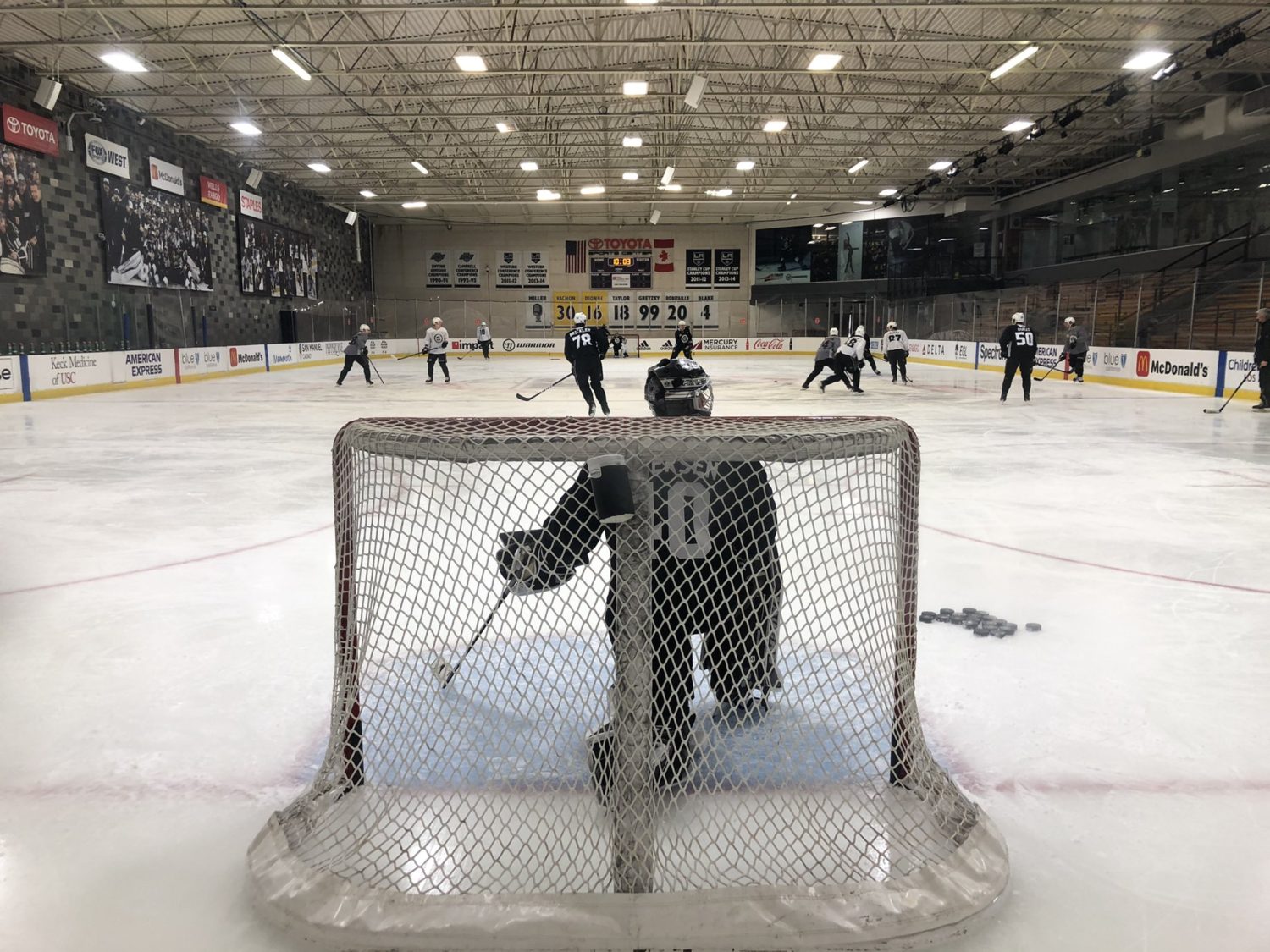 Will update here with notes from Group B's skate this afternoon. Wanted to get this up in plenty of time for……a Gold-Medal Game Thread! Coming soon!