Happy Sunday!
The Reign took the ice for a partial team skate this morning at Toyota Sports Center, with a little bit less than half the team out there. The skate included both goaltenders, those who did not play yesterday against Tucson, and those who played lesser minutes, and was a pretty brief twirl on the middle day of a three-in-four set.
A few housekeeping notes to catch up on, as we enjoy the rest of today's day off before an MLK Day Matinee, tomorrow afternoon against Bakersfield.
AHL On The Beat
With the All-Star Classic coming up, I wrote a feature story for AHL On The Beat on the experiences of Jack Campbell (2017) and Sean Walker (2019), who were both AHL All-Stars during their time with the Ontario Reign. Read the entire story here, but sharing one Campbell quote about how special it was for him to get that All-Star call from Reign Head Coach Mike Stothers –
"It was cool," Campbell said of his All-Star selection. [It was my] first year with the new organization, had a great group of guys as my teammates here and obviously Dusty [Imoo] and Stutts [Mike Stothers] as my coaches. I think the best part of that All-Star experience was getting the call from Stutts, telling me I made it. It was just really special, because you could feel how much Stutts cares and that was really cool. Big moment for sure."
Click here for the full article.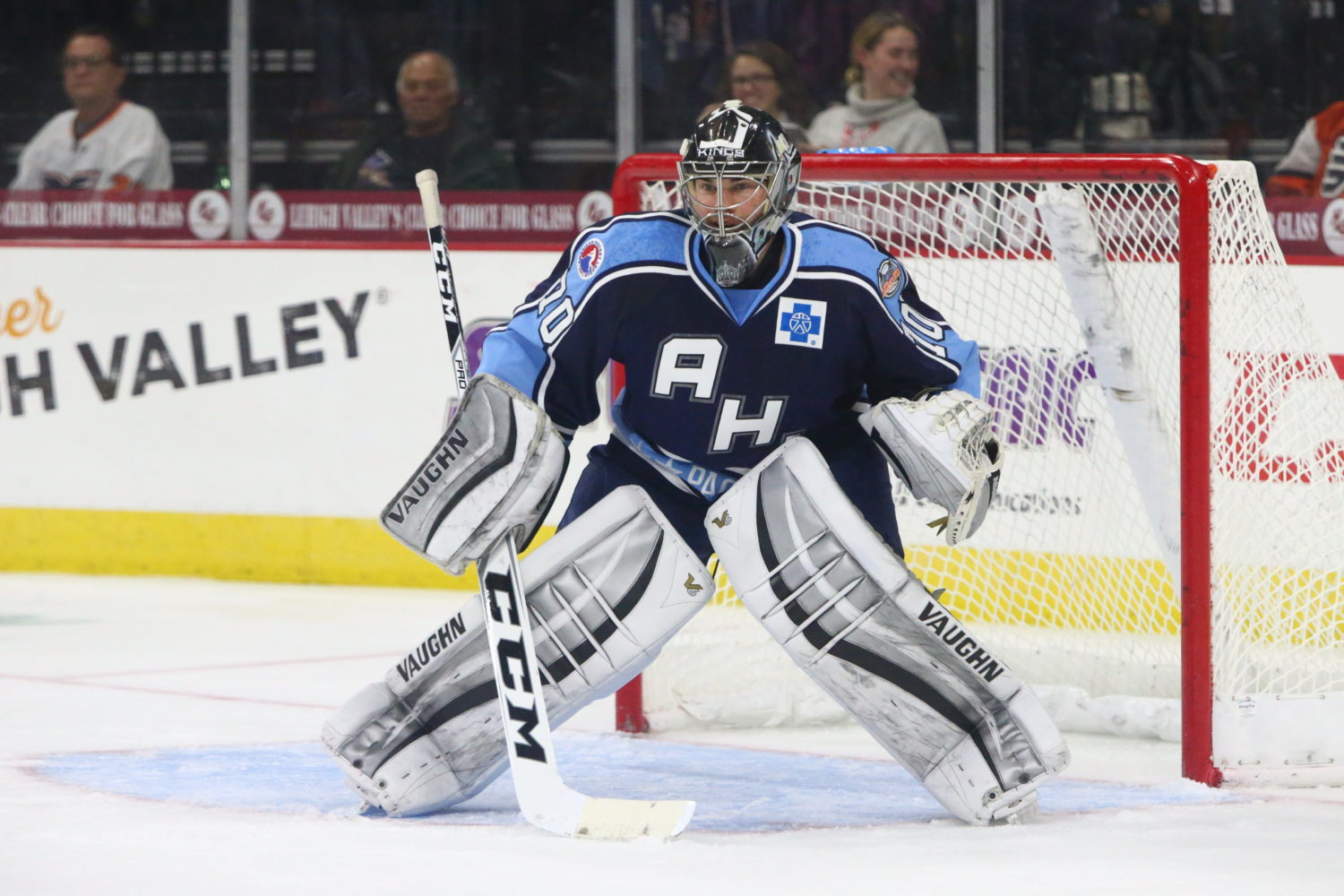 I Like The Way You Roster Move
A different All-Star related event, the NHL's All-Star Break, has slotted a pair of forwards down to the Reign in advance of tomorrow's game. Matt Luff and Jaret Anderson-Dolan were assigned earlier this afternoon, and common logic would pencil them into tomorrow's Ontario lineup against the Condors.
Both players are contributors, with Luff bringing 10 points (3-7-10) from 15 games played, which ranks second on the active Reign roster in points-per-game. Anderson-Dolan, who made his season NHL debut nine days prior, has 19 points (5-14-19) in his rookie season, which leads the Reign in assists and ranks second in points, behind only Martin Frk.
Speaking of Frk, well, he's on a tear. Frk has goals in four straight games, points in eight straight games on home ice and, in a stat that you won't find in any record book, he has scored a goal in the last eight Reign games that I have been in attendance for. He can Frk'n score, everyone knows that, but as Stothers puts it, he brings a lot more to this Reign team than just goals.
"He plays with a lot of passion, he plays with a lot of energy," Stothers said. "He led our team in hits tonight too, so you're right, he's way more than just a goalscorer. He competes and it's infectious on everybody else. You can see the guy loves to play, he just loves being around the rink, he loves being on the ice and he's pretty darn skilled. He's more than just a shooter, he can make plays, he makes things happen and that's what a guy that's got a few years of experience should be doing, he's supposed to make the players around him better."
With the Reign short on forwards, Frk has been double-shifted as of late. He's skated on the right side with Carl Grundstrom and Gabriel Vilardi on the first line, but has pulled double duty with Boko Imama and Lance Bouma last weekend, and Johan Sodergran and Mason Bergh this weekend. Frk is known for his goalscoring ability, but his play over the past two weeks has elevated the play of those around him as well, the mark of an impactful player, not a one-dimensional one.
Specifically Pacific
The Reign currently sit in the final playoff position in the Pacific Division, one point ahead of San Diego but with the Gulls possessing four games in hand. While it would appear that Tucson and Stockton (17 and 13 points clear) would be in a good spot for the postseason, the AHL's schedule down the stretch ensures that the race will be decided within the division.
I'll be honest, when the schedule came out for the Reign this season, I hated it. I thought it was pretty ridiculous that Ontario played four….FOUR non-divisional games all season, and following the back-to-back against Iowa on December 14 and 15, it was Pacific Division exclusively from there on out.
But now, with how the standings have shaken out throughout the first half (plus) of the season, I think I love it. The postseason berths in the Pacific Division will truly be decided within the division. When Ontario plays Bakersfield tomorrow, it's not a two-point game, it's a four-point game and every game down the stretch will be the same way. Two points lost is really four, because of the two points that the opposition gains.
"Well ideally, you'd like to have a winning record against those teams head-to-head," Stothers said. "You've just got to find a way to get points, we've just got to keep finding ways to generate points. We just lost a tough point tonight against Tucson, but we gained a point and at most, we lost one point. We'll look at it, we'll have a good practice tomorrow and we'll look at it for Monday and get ready for Bakersfield, but yeah, there's no room. It's too tight."
The Reign have found a way to get points and remain in the thick of the playoff hunt. Sometimes, it's felt like somehow, some way, but they've remained in middle of things despite inexperience, youth, callups and injuries. Since November 16, Ontario has been within two games of the .500 mark on either side, no higher, no lower and only once each way have the Reign been two games over or two games under. Other than that, the Reign have had a record at one game over, one game under, or exactly at .500 in 23 of their last 25 games.
It'll be a dogfight down the stretch, and there's no game that won't be important for Ontario.